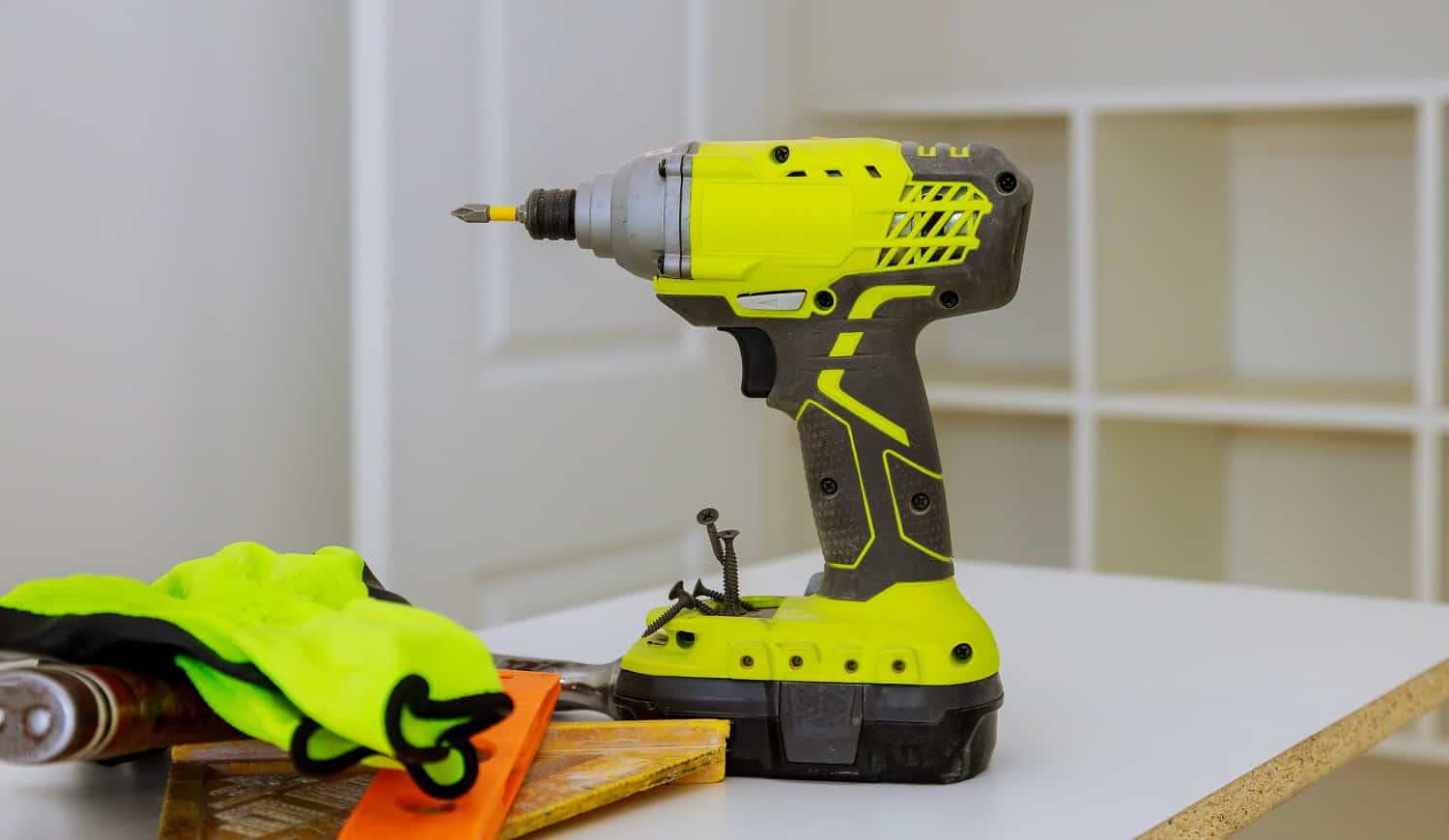 Whether you're a professional woodworker or a DIY home improvement guy, the need to always have a powerful impact driver in your toolbox remains unparalleled. 
This mechanical genius stands very useful on various grounds, whether it is fastening screws or drilling thick materials. And modern times have seen a rapid upsurge in the popularity of this once-underrated tool, which is both great and a little tricky. 
Why is it tricky? Frankly speaking, hundreds of products are launched daily by numerous brands, and it is challenging to choose the right one that serves your needs correctly. It's essential to research the best options before your purchase, and if you're reading this, you're at the right place! 
Here's a list of the 14 best brushless impact drivers of 2022, along with a brief buyer's guide section to walk you through the fundamentals to consider while buying one. 
So, without any further ado, let's get started! 
Best Brushless Impact Driver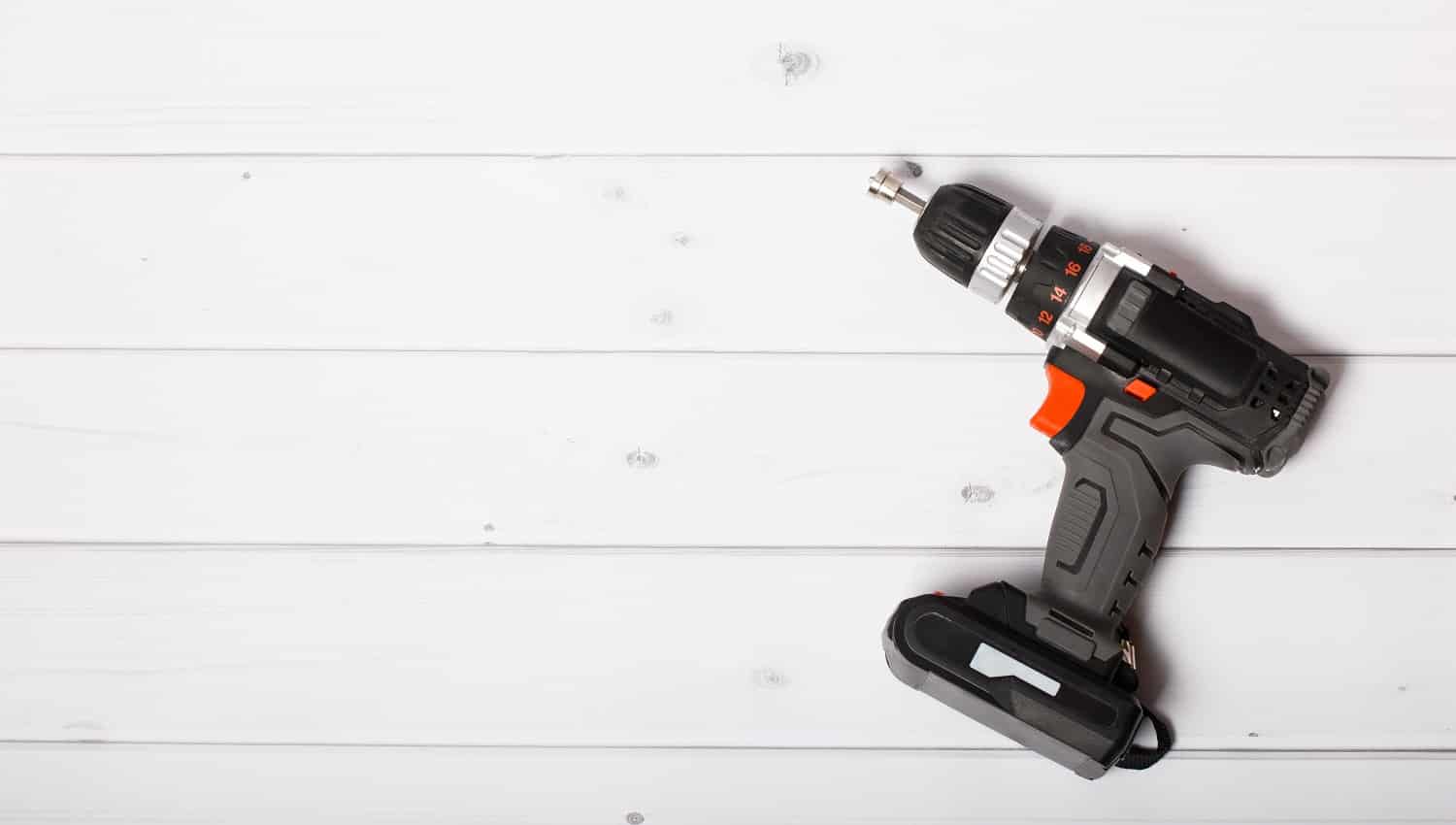 Beginning our list with the brand that doesn't require any introduction, the Dewalt DCF887B has surely been driving a huge impact with its incredible efficiency. Jokes apart, this is undoubtedly one of the most efficient tools to opt for under a tight budget. Let's have a brief look at its core features! 
Why Did We Like It?
Although the flexibility and portability this model packs is its unique selling point, the 20v max variant has a lot more to offer. To begin with, the ultralight frame and ergonomic design makes it very appropriate for carrying around anywhere without worry. On top of that, it comes equipped with an easy-grip handle that ensures that using it for long hours doesn't cause any fatigue. 
Furthermore, the torque that it has been engineered to deliver is almost unbelievable if we compare it with other similarly priced alternatives. Breaking it down, the unit can deliver a maximum torque of up to 1825 inch/pounds. However, it gets even better – you also get DeWalt's iconic speed variable trigger that comes with a three-speed control setting. Consequently, you can run it at 250 inches/pounds, 1500 inch/pounds, and 1800 inch/pounds. 
Moving on, the model also offers an outstanding and unique Precision Drive mode, which ensures that you get nothing less than 100% control while operating it. Simply put, the technology adjusts the impact driver's speed automatically, so that the user gains higher control of it. Overall, this is a fair-budget option that you shouldn't miss. 
What Could've Been Better?
We are a little disappointed with its battery life, which isn't sufficient for completing heavy-duty tasks at once. Compared with the time that it consumes to charge completely, its overall run time could have been a little better. 
With a 1/4-inch quick change hex shank and a 1/2-inch hex drive, this half driver and half wrench by Bosch is perfect for fastening long screws and large fasteners. Equipped with a powerful brushless motor, it boasts of a compact design and is ergonomic, which is why it's perfect for both DIYers and professionals. 
Why Did We Like It?
Starting with its simple yet innovative design, the Bosch Freak 18V EC Brushless Impact Driver weighs only 2.5 lbs, making it easily portable. Additionally, it features a soft, slim-grip, and non-slip handle for ease of use. 
The unit delivers a maximum of 1,800 in-lbs torque, helping you complete even the most demanding task in a breeze. Furthermore, it uses a hammer and anvil system that provides  4,200 impacts per minute, so its versatility is limitless. 
What's more, it doesn't make use of socket adaptors, which means there's no torque loss, and you can use it without difficulty. You'll be pleased to know that its variable-speed trigger makes it easy to customize the operating speed. Over and above that, it sports a LED light that comes in handy for working in low-lit or dark areas.
We also liked the inclusion of the belt clip, which helps hang the tool to your belt or other objects easily. Lastly, its electronic cell and motor protection keep the tool and battery safe from overloading, so rest assured that it's safe for demanding tasks.
What Could've Been Better?
Though perfect for construction, blacksmith, and carpentry chores, this power tool isn't meant for removing tires from bikes or cars. However, it works perfectly for disassembling the engine of the motorcycle and other mechanical works. 
Makita is one of those brands that every American professional recommends when it comes to sheer performance and durability. We've recently tested the XDT131 18v impact driver, and it stood out as an exceptionally agile cordless tool. Within a tight budget, this model offers you a powerful brushless motor and what not. Let's find out more!
Why Did We Like It?
Right off the bat, the Makita XDT131 beats our previous pick in terms of battery life, as its 18v Lithium-Ion battery can last for hours on a single charge. Also, the model comes equipped with an advanced brushless motor that has been creating major buzz over the years. The brushless motor is somewhat cheaper, more durable, and quite rare among impact drivers, which is an overall win-win situation.
The motor is capable of generating up to 3400 RPM and 3600 IPM, which is simply majestic. You also get a maximum torque of 1500 inch/pounds, which is quite impressive for a mid-range impact driver. But, there's more – this model features a dynamic ¼-inch hex chuck that enhances its versatility by making it eligible for a wide array of applications.
Overall, this tool is a lifesaver for the bargain hunters searching for all-in-one products. Speaking of maneuverability, it features a smart design that makes it comfortable to hold and carry around. The model also weighs about 3.3 pounds and arrives with a carry case, which is a plus for roaming professionals. So, if we had to summarize our verdict in a word, it's a no-brainer.
What Could've Been Better?
The product thumbs its nose at an elementary criterion – ergonomics. The machine's grip isn't the best we've experienced so far and may strain your wrist if not held attentively. Also, the uneven distribution of weight makes it a little top-heavy.
Next on our list is Porter Cable, one of the pioneering brands whose top-notch innovations have redefined power tools. The PCCK647LB unit might just be one of the smartest 20 MAX variants we've had our hands on in a while. This product serves both middle-duty professionals and DIY enthusiasts correctly. Let's check out more!
Why Did We Like It?
First and foremost, this product comes equipped with a brushless motor, which initially grabbed our attention. This feature does not only help deliver better performance by eliminating overheating issues, but also saves battery life exponentially. That's why even after running for long hours, it stays just as cool and healthy as before.
Moving on, its 20v MAX battery guarantees a long-lasting battery life. As a bonus, you also get a convenient belt clip and a battery charger, which doesn't take much storage space. The model also features an LED indicator light that notifies you when it is running low on charge, which is very useful for beginners with zero prior experience. Just as soon as you turn it on, the tool notifies its current status.
Coming to its design, we're in love with the rubber over-mold that the unit comes with, which provides both comfort and protection to your hands while working. Not to forget, it features a variable speed trigger that enables you to control the power as per your needs, which raises the bar further high for convenience.
What Could've Been Better?
We believe that in comparison with our other recommendations, this product falls a little short of power. That's why we wouldn't advise it to be used for heavy-duty tasks, or long-term commercial use. Nevertheless, it's quite ideal for home improvement jobs.
Although Ridgid might not be a brand you encounter often, it holds its own against the big names in the market with its budget-friendly professional tools. The 486037 merges the gap between compact tools and high-end performance motors with its brilliant engineering. If you're a little short on budget, this one should be your go-to pick.
Why Did We Like It?
This model features quite a futuristic design, and its matte finish enhances its visual appeal a notch. Also, its design prioritizes ergonomics the most, which can be felt just as soon as you get your hands on this beauty. To make it even better, you get a comfortable handle for a better grip. Overall, it's the perfect tool for those who usually work for long periods.
You also get an 18v Hyper Lithium battery that runs for extended periods without threatening the product's longevity. The manufacturers also provide a brushless motor that can quickly shoot up to 2750 RPM with no-load speed. And for instances where you're engaged in small-duty tasks, its power can be brought down to a minimum of 550 RPM while working on thicker materials.
This Mjolnir of a tool can also range between 7,150 BPM to 27,300 BPM, which provides an incredible hammering experience. The model also comes with a micro clutch that lets you shuffle between 100+ settings, which makes this model more versatile than ever. Last but not least, you get a lifetime service agreement on its motor as an assurance of quality.
What Could've Been Better?
Weighing around 3.4 pounds, it is also one of the bulkiest impact drivers you'll find in the market. Although we're not complaining about the ergonomics, not everybody is a big fan of bulky tools either. Moreover, it weighs more than 4 pounds, once you plug the battery inside.
It's rather hard to find anybody who hasn't come across Milwaukee Tools- that's how famous the brand is among the American households. Our experience of testing the 2750-21P M18 has been nothing less than satisfying, and we'd recommend this product to any professional who's searching for superb power. Let's find out why!
Why Did We Like It?
For those on the lookout for a full-fledged professional kit, this groundbreaking impact driver kit is the best you can get, if budget isn't a constraint. To begin with, this model comprises ¼-inch hex chuck that expands its applicability even more extensive, making it three times more versatile than a regular tool. The unit also provides you with a 50% extended run time, and the credits go to its 18v brushless engine.
To be more specific, the motor features REDLINK intelligence that helps extend this model's efficiency by a fair deal. It basically safeguards the engine from being harmed by rigorous applications for longer product life. Moving on, this model can easily reach 3600 IPM without any vibrations as such, which enhances the comfort and accuracy in whatever job it is used to execute.
As this product weighs 3.1 pounds, it's a little on the heavier side. Nevertheless, this model's even weight distribution makes it very comfortable to carry around. Well, maneuverability becomes even more accessible with its sturdy carry case that helps transport the tool, charger, and useful accessories anywhere with ease.
What Could've Been Better?
As mentioned earlier, this model is a little heavy. But, that's the case with most of the professional-level tools in the game, so we can't blame Milwaukee. Also, it is insanely expensive, and that is much likely to make anyone reconsider their plans of buying it.
Makita has bagged another position on our list with another of its top-selling products, the XDT13Z cordless impact driver. This triple-combo kit has set higher standards for multipurpose tools in this category, which gives it an instant advantage. Let's have an in-depth look at its core features!
Why Did We Like It?
This product has been making waves in the market with its versatile applications, as it arrives as a whole kit with an additional hammer drill and a recipro saw. So, if you're searching for an ideal tool that makes the perfect upgrade to your workshop lineup, then we couldn't have a better suggestion. Apart from such add-ons, the cherry on top is the brushless motor that instantly makes it more capable of lasting long.
Furthermore, the 18v batteries installed in this model enables it to offer a decent run time on a single charge. It had also surprised us with its ¼-inch hex chuck, but we couldn't use it for various jobs other than its vital purpose. Nevertheless, the motor still packs powerful impacts that reach a maximum torque of 1500 inches/pounds smoothly. If you handle thick materials regularly, then this one would feel like a lifesaver.
Speaking of design, this product has been designed so ergonomically that handling it with one hand feels like a cakewalk. On top of that, it also features a variable speed trigger that enables you to control its power, which is up to a maximum of 3,400 RPM and 3,600 IPM.
What Could've Been Better?
Honestly, this one doesn't leave much room for complaints, as it generates sufficient power for a mid-range tool. However, on the flip side, it may not be the best impact driver to handle heavy-duty commercial jobs.
Although Bosch has previously left us impressed with its innovative tools, the PS42-02 carries a particular X factor. It can be its compact size for some, and its world-class efficiency for others. But whatever it may be, there's hardly any other brand offering as many features in this price category. That said, let's find whether it deserves your attention!
Why Did We Like It?
Before we begin, this may not be the most appropriate tool to consider for heavy-duty tasks. But, this one serves rightfully to those looking for a compact and powerful impact driver to handle their DIY home improvement jobs. The optimized system of this model helps deliver an incredible impact force, which is pretty good for a personal-use tool. And as a bonus, the hex clutch makes it a lot more versatile.
The model has been mainly designed for DIY enthusiasts, and that's why it's small and easily maneuverable. Don't be worried about rapid battery drainage because the product comes equipped with a brushless motor that ensures an extended run time. Furthermore, you also get a variable speed trigger that allows you to choose between its two-speed settings. If you're in need of higher accuracy while driving screws, you can tone it down to the low-speed mode.
It is also capable of reaching a maximum output of 1200-2700 RPM on its low-speed mode. At its highest setting, the product can smoothly crank it up to 2600-3100 RPM. The maximum torque output is 975 inches/pound, which isn't bad enough for a personal tool either.
What Could've Been Better?
While testing, we've found the low-speed setting of this product to be disappointingly slow at times. Working at the lowest setting can be very time-consuming, which may frustrate the users at times. Apart from that, it's pretty good for the price.
Milwaukee has returned on our list with the robust 2462-22 M12 unit, which is best known for its unmatched fastening efficiency. This product has just the right amount of everything- whether it is ergonomics, power, or comfort. That said, let's have a more in-depth look at its key features!
Why Did We Like It?
First and foremost, the build material of this product stands the test of time, which initially had us inclined towards it. Moreover, it appears to be quite compact and lightweight, which makes it very suitable to be used anywhere and anytime without any issue. Not to forget, its adjoined handle takes care of the ergonomics by providing a non-slip pistol grip, which is needed to work comfortably. 
As it comes in a sturdy carry case, we're a bit relieved about its durability. The carrying case is adequately large and consists of sufficient space required to contain the tool, charger, and necessary accessories. You also get a high-performance motor that is capable of reaching a maximum torque output of 1000 inches/pounds, outperforming most of the alternatives on our list. At such a price range, it's an absolute steal of a deal.
It gets even better as the product delivers up to 2,500 RPM and 3,000 IPM, which suffices for handling the toughest of DIY jobs with precision. Last but not least, its variable speed trigger allows you to play with the motor and control its power output as per your needs.
What Could've Been Better?
Although the product hasn't disappointed us in terms of performance, we're a little upset over the fact that it doesn't support attachments bigger than 1 inch. Secondly, it could've been better if it came with a clutch for the impact head.
Our list would've been incomplete without an honorary mention from Hitachi, one of the topmost brands in the power tools industry. The KC10DFL2 has instantly won our hearts with its advanced features and high power output. Nonetheless, the product is more than just a powerful impact driver. Let's find out more!
Why Did We Like It?
Straight out of the lot, this Hitachi tool comes equipped with an incredible motor mechanism that assures to deliver 3 times higher run time than an average impact driver. That's because the model is powered by 12v Li-ion batteries built to outperform its alternatives. To be precise, these batteries consume as little as 25 minutes to charge fully and last long enough for a tedious work session.
Not to forget, this tool comes as a whole kit that also includes a driver drill, which itself speaks about its versatility. Simply put, you also get a 3/6 inch keyless check and an incredible 21+1 clutch, which further offers more than 20 torque settings. Last but not least, you also get a powerful drill mode that comes in useful while gaining maximum control and precision. 
Coming to the impact driver, this 12v peak unit offers a staggering maximum torque output of 955 in/lbs. Along with that, the model can easily reach up to 2,700 RPM and 3,200 IPM, beating our previous recommendation by a slight edge. So, if you're trying to handle overly tight screws and bolts, this is the tool you should opt for.
What Could've Been Better?
Apparently, Hitachi hasn't left any stones unturned to craft this tool, so it's hard to point out any flaws in its performance. However, we're not entirely satisfied with the quality of its build material, so there's that. Otherwise, it's pretty good at what it does.
As we move on towards light-duty power tools, the Hilti 2081459 cordless unit appears to be quite smart for those with a low budget and moderate power requirement. Although it isn't the most powerful unit that we've come across, its 975 in/lbs torque output gives it a straight edge over numerous well-performing alternatives on our list. Let's have a detailed look at it!
Why Did We Like It?
First of all, this product might just be the lightest tool that we've come across by far. This model weighs around 2.02 pounds, and can be carried around in one hand without any arm fatigue for long hours. Apart from that, you also get quite a compact frame that saves you from the stress of storage issues. Furthermore, this product also features a pistol grip that takes care of its ergonomics.
Now, coming to the juicy part – this product can generate a maximum torque output of 975 inches/pounds, which is truly amazing for a tool in this range. That said, its 12v motor is capable of producing around 3,410 impacts per minute. This tool had left us amazed with its advanced speed trigger technology, preventing the model from appearing as overkill while handling light-duty jobs. 
What's even more interesting is that the speed trigger also supports a rapid switch reaction, which enhances the trigger sensitivity for more comfortable user experience. Last but not least, its ¼ inch quick-release hex chuck also broadens the scope for versatile applications.
What Could've Been Better?
There's no doubt that this product has one of the most efficient motors we've tested by far. However, its lack of sufficient RPM can divert a few potential users from buying it, as these motors are more beneficial in the long-term.
For those who weren't convinced by our previous Porter-Cable recommendation, the PCCK640LB is the perfect upgrade that offers everything you'd need from an efficient impact driver. As this one packs some serious performance within a negotiable price tag, it also makes an appropriate deal for the bargain hunters.
Why Did We Like It?
This one is built for those who were waiting for Porter-Cable to launch impact drivers for commercial use. For starters, it's capable of generating a maximum torque of 1450 in/lbs, which gives it the upper hand over most of the top-rated alternatives in the game. Furthermore, we're fans of its superior motor efficiency, which enables the driver to rev up to 3,000 RPM at an incredible pace of 3,100 impacts per minute.
The model comes with a ¼ inch hex that makes the product a little more versatile, which isn't rare but still quite useful. User convenience is raised even further with its three work light setting, which enables you to operate the tool in low-light areas with ease. And we're fans of its speed adjustment feature, which allows the user to exert just as much power needed for specific jobs.
Speaking of additional features, this product comes equipped with rubber bumpers on either side of the handle. This feature safeguards the device from random wear and tear and protects the non-slip handle, which further provides an ergonomic grip.
What Could've Been Better?
Quite frankly, this product appears to be a little too bulky for an impact driver. In defense, this model is strictly meant for commercial use, so it shouldn't be that big of an issue. Furthermore, we're a little annoyed by its frequent vibrations at higher RPMs. 
As we're nearing the end of our list, our penultimate recommendation of the day is none other than premium tools brand, Black+Decker. The BDCI20C unit has been brilliantly designed with an ultra-high performance transmission technology, which delivers real power like nothing else. Let's find out more!
Why Did We Like It?
Similar to the other mid-range tools, this one also comes in a very compact and lightweight body. Not only does it make it twice as maneuverable for regular jobs, but it also takes care of the storage issues we usually find ourselves in. Furthermore, its black-orange color scheme, combined with an elegant design, makes this product a total eye candy. You also get an ergonomic pistol-grip handle, being the cherry on top.
Speaking of performance, its classic motor can easily reach up to a maximum torque output of 1,375 in/lbs, which beats most of our personal favorite tools in the market. Furthermore, the product also comes equipped with a ¼ inch hex chuck, which lets you use the driver for numerous jobs without any hassle. 
The speed trigger feature works flawlessly for the user to gain 100% user control while working with this device, which is incredible. You can smoothly juggle between high initial force and low power as per your needs, and that too, at a simple click of your finger. More or less, this is one heck of a deal for DIY enthusiasts and beginner professionals.
What Could've Been Better?
First and foremost, the product fails to provide sufficient RPM and IPM for heavy-duty use, which restricts its potential to light-duty applications only. Moreover, the product doesn't come with LED lights for working in the dark, which seems a little inconvenient. 
The final pick on our list is the Handewerk 20v cordless impact driver, which is primarily built for the DIY home improvement folks that require light-duty tools under an affordable budget. At a maximum limit of 1,400 rotations per minute, this product comes with the exact amount of power and efficiency that you'd require from a personal-use tool.
Why Did We Like It?
Despite being a personal-use product, it's amusing how this model features some of the most trending features you'll find among professional tools. For instance, this product features a set of LED lights that make it more comfortable for the user to work in situations with little light. The ergonomic handle of this tool is also protected with soft rubber, which extends its life by a fair deal.
Not to forget, the product also features a variable speed trigger that comes with a two-speed setting. At its lowest setting, you can use the tool at 400 RPM, which can be revved up to 1,400 RPM at its highest. It also comes with its perks, as you can perform countersinking without worrying about any material damage. Not to forget, the model offers 23+1 torque settings for much versatile applications, including electric drilling. 
We're also impressed by its fast charging feature, which gets the battery juiced up entirely within an hour. The 20v MAX battery also provides higher run time than regular battery chargers, which is quite incredible. Overall, it's one of the most efficient personal-use toolkits you could opt for under a tight budget.
What Could've Been Better?
As it's strictly recommended for personal use, it's evident that this product wouldn't be able to offer as much torque and RPM as the professional-grade machines. However, it would've been a little better if the manufacturers focused on refining the tuning of the motors to reduce vibrations.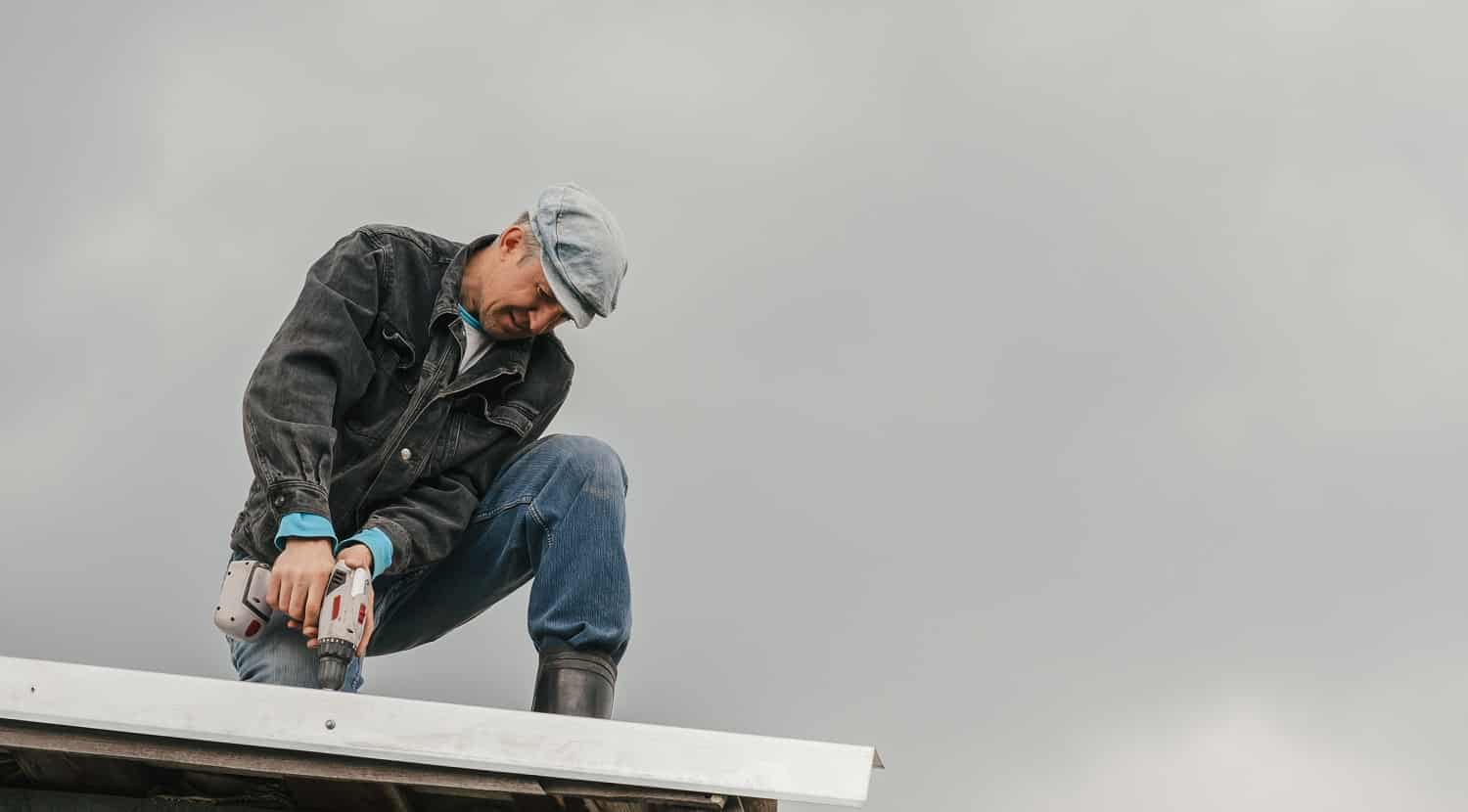 Brushless Impact Driver Buying Guide 
The following section comprises the essential features that you must double-check before investing in a brushless impact driver. Although there are just a few, still, keeping these factors in mind can guarantee to help you buy the right variant that serves your needs precisely.
Torque
First things first, a drilling motor needs to have sufficient torque for you to work uninterruptedly. The higher the torque, the more versatile applications the tool would be able to support. That said, you shouldn't settle for less than a maximum torque output of 1500 inch/pounds, in case you shuffle between DIY jobs and commercial tasks.
Speed
Secondly, you have to choose a variant that offers sufficient speed to handle tasks such as fastening screws and drilling. On that note, we recommend products that provide not less than 2000 rotations per minute. The products that come equipped with an advanced speed trigger are a plus one.
Impacts
Most importantly, it's imperative to ensure that the product can have ample impacts to support the different types of jobs you'll be doing. The standard criteria to qualify as an efficient impact driver is 3,000 BPM. Anything lower than that wouldn't be capable of delivering enough power for various jobs.
Weight and ergonomics
As these products are always held and carried everywhere, it's crucial to check whether the tools are lightweight and ergonomically designed. Similarly, it is quite essential for the product to be built ergonomically to offer utmost comfort. That said, try to go for the variants that at least come with a non-slip pistol handle for a more ergonomic grip.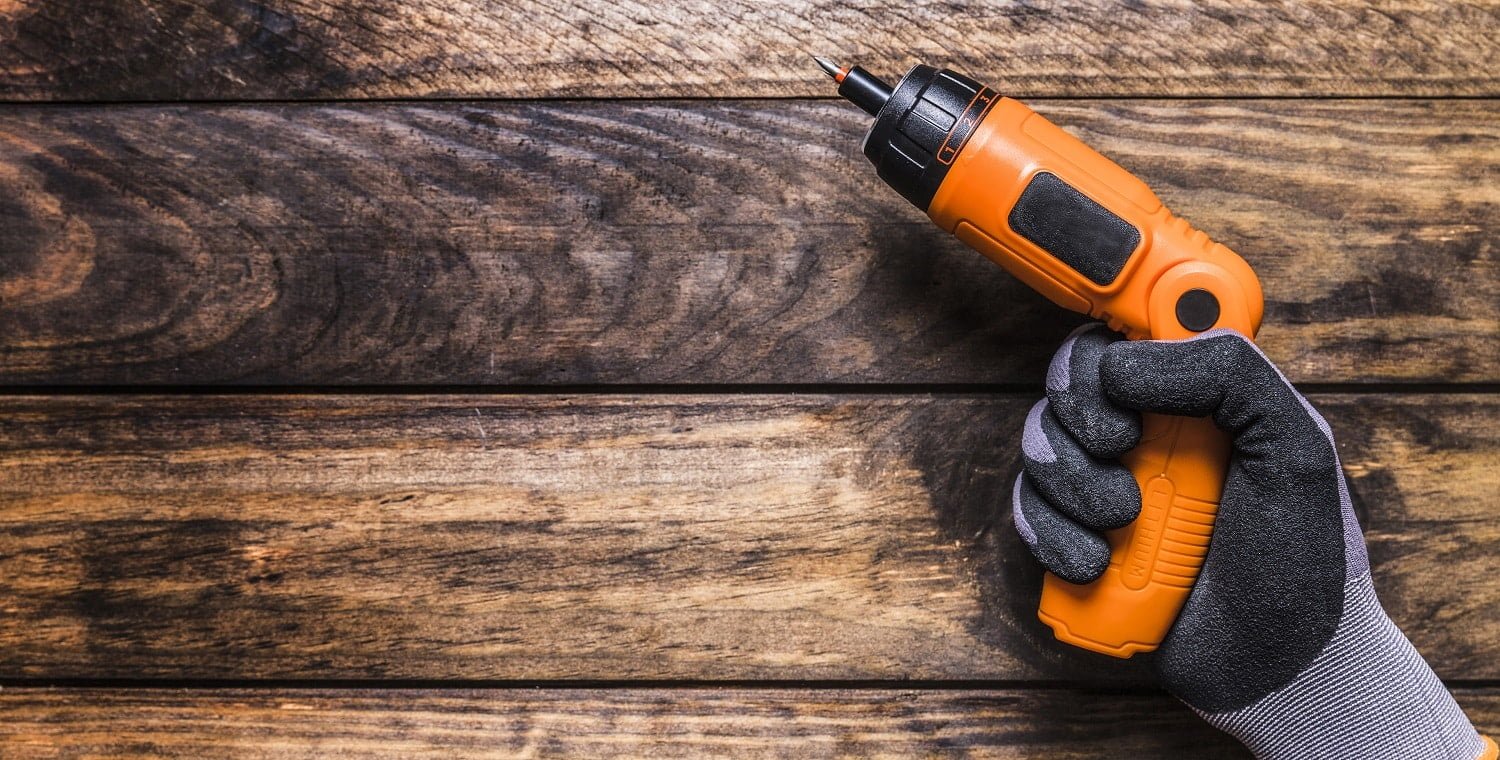 Top Brushless Impact Driver Verdict
So, there you go – these were the 13 best brushless impact drivers in the game, both personal-use and commercial products combined. We hope you've enjoyed reading through it and finally found the product that precisely fulfills your needs. 
Before we go, let's have a quick highlight of our top picks. For those who want the best value, the DeWalt DCF887B is a complete all-rounder that offers more than what you pay. If you're searching for sheer performance to take on heavy-duty jobs, our suggestion would be the Makita XDT131. Finally, the Porter-Cable PCCK647LB should be your pick if you're all about comfort and ease of use. 
That said, we'll see you soon with more and more interesting articles on the everyday tools you need, so stay tuned. 
Till next time! 
Related Articles
9 Most Powerful Cordless Drills