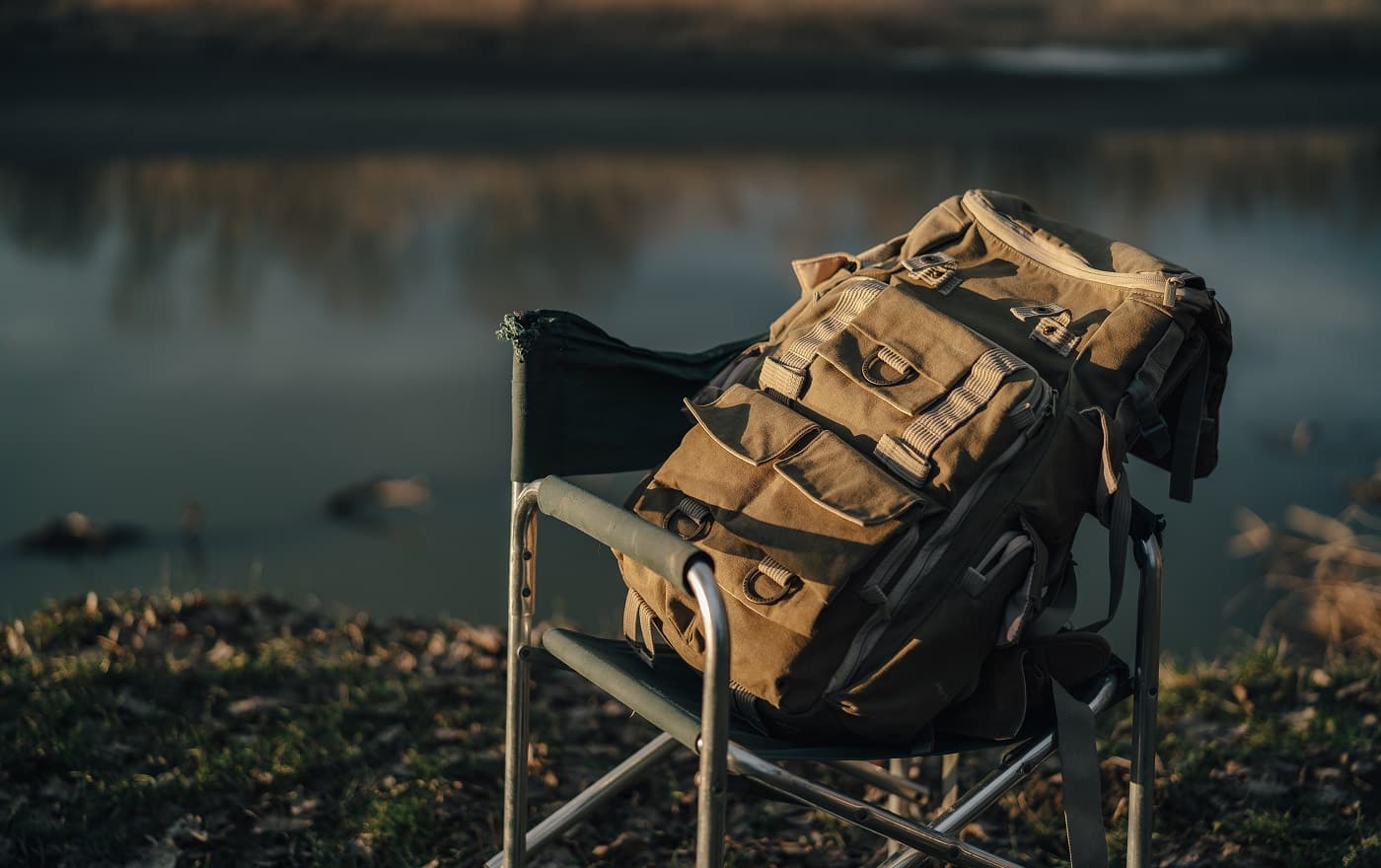 Won't you love to have a chair at home which is flexible, highly comfortable, and also offers great functionality? 
Well, you would get all these benefits in a bungee cord chair. It has a different design than the standard chairs and is made with a combination of fabric cords and a sturdy metal or plastic frame. And the best part about these chairs is that they are priced quite reasonably. 
But not all chairs offer the same performance since they differ in the quality of materials used and the overall construction. 
As such, finding a suitable chair that is efficient enough is difficult. And that's where we come into the picture, by bringing you this carefully curated list of the seven best options to consider. 
So, without any further ado, let's dive into the reviews. 
Best Bungee Cord Chair
IMAGE
PRODUCT
DETAILS

Our Top Pick

Our Top Pick

Zenithen IC544S-TV04 Chair

Black 600D rim made of polyester
Structure built with steel tubes

VIEW LATEST PRICE →

Bunjo Bungee Chair Dorm. Bedroom

Nylon cords
Can seat up to 225 lbs

VIEW LATEST PRICE →

Euro Style Bungie Office Chair

Adjustable swivel and height
Steel frame coated with powder

VIEW LATEST PRICE →

Camp Field Bungee Folding Dish Chair

Imported rubber cords
Frame made from seamless steel

VIEW LATEST PRICE →

Impact Canopy 460070002 Bungee Chair

Hexagonal shape
Steel tube frame

VIEW LATEST PRICE →

Urban Shop Bungee Chair

Fabric is made of soft plush
Locking mechanism

VIEW LATEST PRICE →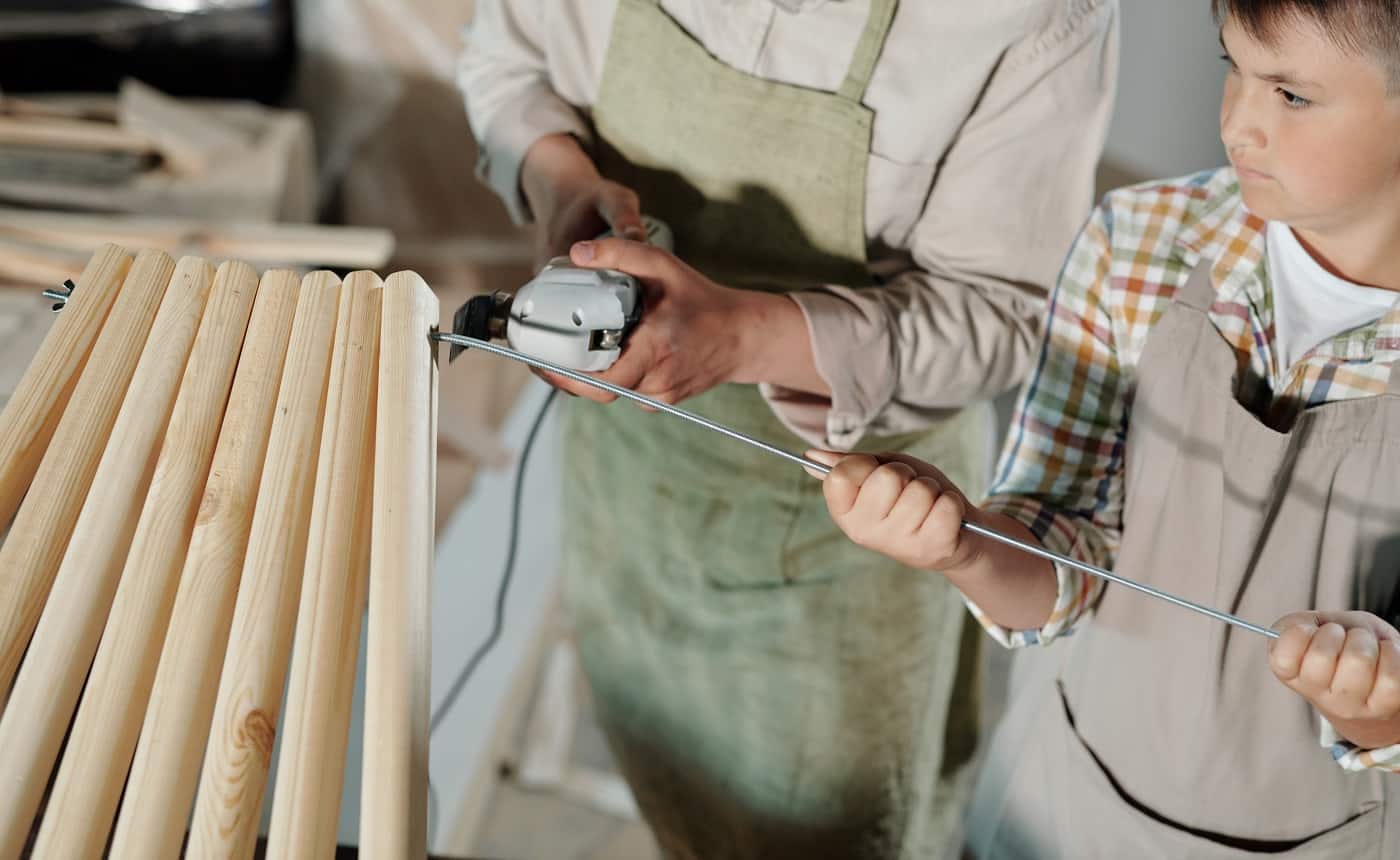 Sale
If you are looking to buy a cozy chair for your comfy corner in the living room, this Bungee chair from Zenithen will make an excellent pick. In fact, it can provide the ultimate comfort anytime and anywhere. Coming in the round shape characteristic to Bungee chairs, this one is built to last for years and is one of our top recommendations. 
Why Did We Like It?
What we loved the most about this bungee chair was its strong and durable steel frame which makes the seat. And the structure is made in the form of netted cords to make it more comfortable to sit in. Plus, each of the cords is springy, which lets you bounce onto the chair without damaging it any way.
Further, this chair has a rim made from 600D polyester which is quite sturdy and long-lasting. As such, it is very less likely to crack or get damaged even with continuous use. Added to this, you get the chair in a teal color, which goes well with any room décor.
What's more, you can also store this product quite easily, thanks to its foldable legs that can make it compact to save considerable space. Lastly, its flexible structure and springy seat is something that any child will love. 
What Could've Been Better?
The only drawback of purchasing this chair is that it requires frequent cleaning. That's because dust easily accumulates on the seat. So, if you don't mind putting a bit more effort to keep the chair tidy and maintain it properly, then you can very well go for this product.
Pros
Strong and durable steel frame

Comfortable to sit in

Cords are springy and allow you to bounce in

Comes in an attractive teal color
Cons
Requires frequent cleaning
The next recommendation we have for you is this bungee chair from one of the most popular brands – Bunjo. You can use this chair for any space including kids' bedrooms, game rooms, camps, dorms, and patios. While this chair is fun to sit on and relax, it is also a very functional piece of furniture that offers comfortable seating for long hours. 
Why Did We Like It?
First of all, this chair has a very cozy and flexible yet strong seat that can keep you relaxed anywhere you like. Its frame is constructed from high-quality, durable steel that can render years of service.
Another noteworthy feature of this product are its nylon cords, which are woven in a very intricate manner. This makes its seat mold to the body of whoever is sitting on it. Also, it enhances the flexibility further, so that you can bounce in and out of it easily.
As for the ease of storage, this chair is very lightweight and also folds to make for convenient storage. That's not all; the lightweight nature of this product makes it perfectly portable, which is why you can easily take it along during camping sessions or holidays. 
What Could've Been Better?
We were slightly disappointed to find that some of the screws holding the chair together came loose sometimes. So, we had to fix those up and that took quite some time. Apart from that, this product was very useful and quite comfortable for relaxing at home.
Pros
Nylon cords enhance flexibility

Molds to the body of whoever sits on it

Frame built using high-quality steel

Lightweight; perfectly portable
Cons
A few screws may come loose sometimes
Sale
This uniquely designed chair from Euro Style will be a great pick for anyone searching for something different from the usual bungee chairs. At the same time, it is a highly versatile product also, since it can be used in any space ranging from a kids' room to an office space. It comes with lots of amazing features, so to find out more, move on the next few sections. 
Why Did We Like It?
What sets this chair apart from other products available currently is its unique, ultra-comfortable backrest and seat. Both these parts are built with black colored nylon fittings that work to increase the flexibility considerably. Also, the backrest is low in height, which adds versatility to the chair as you can lean forward, move frequently or stand up.
Plus, you can also adjust the height of this chair to the level that is comfortable by means of an easy to operate lever. This feature makes it suitable for tall and short people alike. On top of this, it comes with a super-efficient swivel that makes it capable of being rotated by any angle.
Further, it has no side arms so that the chair never interferes with the desk. Lastly, the steel frame of this chair is coated with graphite powder which helps to enhance its durability.
What Could've Been Better?
The only drawback of this chair is that it might produce a slight sound when you turn around or recline a little. That can be slightly disturbing when you are at the workplace or are even working from home and are attending an online meeting. In case the sound is produced very often, that is, with every movement you make, you can report the issue to the manufacturer.
Pros
Unique, ultra-comfortable backrest and seat

Low height of backrest adds versatility

Suitable for tall and short people alike

Doesn't interfere with the desk
Cons
Might produce a sound on reclining or turning around
Our next pick for you is this superior-quality bungee chair from Camp Field, which is the perfect chair to relax during your free time. It offers the best combination of durability, comfort and versatility that you can find out there. This is made possible by the range of amazing features that it has to offer. 
Why Did We Like It?
What impressed us greatly about this bungee chair was its elastic imported rubber cords. This material made the chair much stronger than other models and helped to enhance its durability. As a result, the chair also becomes suitable for people who are slightly heavier.
Further, we liked the pipe linking the brackets of this chair due to its strong seamless steel make. This high-quality steel makes the chair last longer and also doesn't corrode or get deformed very easily. Plus, the chair can be used for all kinds of spaces including gardens, forests, offices, beaches, and bedrooms.
Lastly, the chair is quite portable since it weighs just 10 lbs. and can also be stored simply by folding it in one step.
What Could've Been Better?
Maintaining this bungee chair is a bit of hassle since it needs frequent dusting and cleaning. That's because the dust often gets trapped in between the fabric, and needs to be thoroughly cleaned. The more the gap between two cleaning sessions, the more time-consuming the cleaning work becomes.
Pros
More strong and durable than other models

Good weight capacity

Highly versatile product

Highly portable
Cons
Needs frequent dusting and cleaning
The next chair that we have for you is this product from Impact Canopy which comes in a hexagonal shape and is quite lightweight. This one also ranks very high in terms of versatility and can be used for kids, dorm rooms, living rooms, gaming, and party purposes. Note that this product comes in dimensions of 29" x 33" x 36" and weighs 8 lbs. 
Why Did We Like It?
Though this product looks quite sleek, it is highly suitable for heavy-duty use, thanks to its incredibly strong steel frame. What does the trick is high-quality steel tubes used to make the frame, which strengthens the chair and also offers great durability.
Besides, the seat and back are made from long-lasting bungee cords that are very flexible and provide the ideal support and airflow. Thus, you get the desired comfort and breathability and are also assured of getting long-lasting service out of the product.
Furthermore, this chair is designed to provide convenient storage and easy portability. When it is folded, the dimensions are 33"x 36" x 2", which makes it quite compact to store. As such, you can save considerable space and can even carry it along for holidays or camps due to its lightweight structure. 
What Could've Been Better?
Although the product works wonderfully to provide the ideal comfort and flexibility, the warranty period is too short compared to other products. It is only 6 months, whereas most of the bungee chairs come with a 1-year warranty and some even offer a warranty period 2 years. Considering that, purchasing it becomes riskier in comparison with other products.
Pros
Incredibly strong steel frame

Provides the ideal support and airflow

Very flexible

Perfectly portable
This is another unique product that we came across and we were also highly pleased with the performance it offered. The grey bungee chair from Urban Shop is ideal for use in bedrooms, dorm rooms, and playrooms. It is loaded with lots of amazing features that make it ultra-comfortable and has dimensions of 28″ x 29″ x 30″.
Why Did We Like It?
First of all, we really liked the unique soft plush fabric used on the cushion of this chair, as it offers maximum comfort and lets you relax anywhere at any time. This upholstery is also quite long-lasting and can be used to relax for hours at a stretch. Notably, it can be a really good study chair for kids and teenagers, as it provides utmost flexibility and comfort.
Added to this, the product comes with a strong steel frame that can comfortably support 225 lbs of weight. Also, there is a locking mechanism on the bottom part of the legs which holds the chair firm at one position.
Moreover, this chair can be folded flat whenever you are not using it, and it is also quite lightweight for carrying along anywhere. Finally, the gray color of this chair gives it an elegant look that blends beautifully with the décor in any room.
What Could've Been Better?
A drawback that we found in this chair was that it may not be ideal for taller people. If you are tall, then the metal bar on the outer portion would dig into your shoulders, which may cause discomfort. Also, the chair makes a squeaky noise whenever you want to adjust your seating position.
Pros
Plush cushion offers maximum comfort

Is highly comfortable for teenagers and children

Weight capacity of as much as 225 lbs

Locking mechanism holds chair firm in one position
Cons
Not ideal for tall people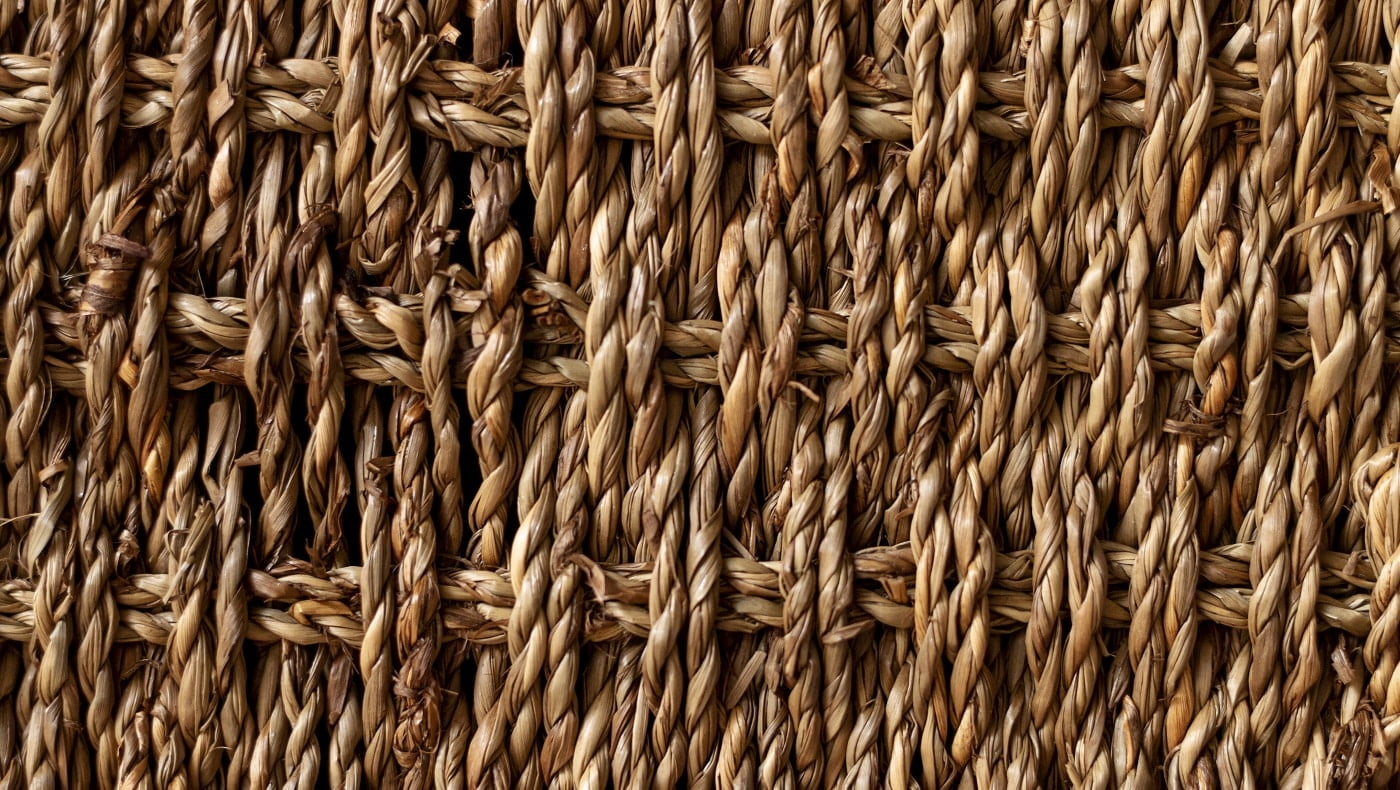 Bungee Cord Chair Buyer's Guide
Choosing the right bungee chair will not be difficult if  you keep your needs and preferences in mind. An ideal chair will have just the features that provide you ultimate comfort as well as great functionality.
Here are some points to keep in mind before you move on to purchase a suitable bungee cord chair.
Who Will Use It?
This is a very important point to consider, since the chair has to be perfectly comfortable to the person who will sit on it. You should consider whether the person is a child or an adult, since there are some varieties which may not be big and comfortable enough for adults.
Also, note that different bungee chairs come with different weight capacities and as such checking the weight capacity of any product is a must.
What Is The Material Like?
The material of the bungee cord chair will determine its durability, comfort, and also its flexibility. A range of materials including polyester fabric, Oxford fabric, and nylon fibers are used for making the seat and back of a bungee chair.
The material you will go for will depend on your preferences, though nylon fibers are considered to be stronger than polyester fabric. You should also consider the material of the steel frame, as it must be strong and corrosion-proof.
Where Shall You Use It?
You must decide the place where the furniture shall be kept. Although, bungee chairs are generally quite versatile and blend easily with the environment in which they are kept. Still, it will be best if you purchase the chair with regard to the pace you are using it on.
Note that if you are looking for a chair for your office space, then a more sophisticated look will go well. On the other hand, the traditionally designed bungee chairs will be suitable for living rooms, game rooms, or patios.
Bungee Cord Chair Verdict
That's all the time we have for you today! We hope you'll be more confident in choosing the best bungee cord chair now. But before we sign off, we would like to recap our favorites from the list. 
If you are looking for a product that is slightly different in its design and is highly efficient, you can go for the Impact Canopy Bungee Chair. It also comes at a quite affordable price. On the other hand, the Euro Style Bungee Office Chair will be an ideal choice for office spaces. 
Let us know whether you agree with our verdict in the comments section below. 
Till we meet again! 
Related Articles
8 Best Office Chair Wheels For Hardwood Floors
11 Best Leather Recliner Chair