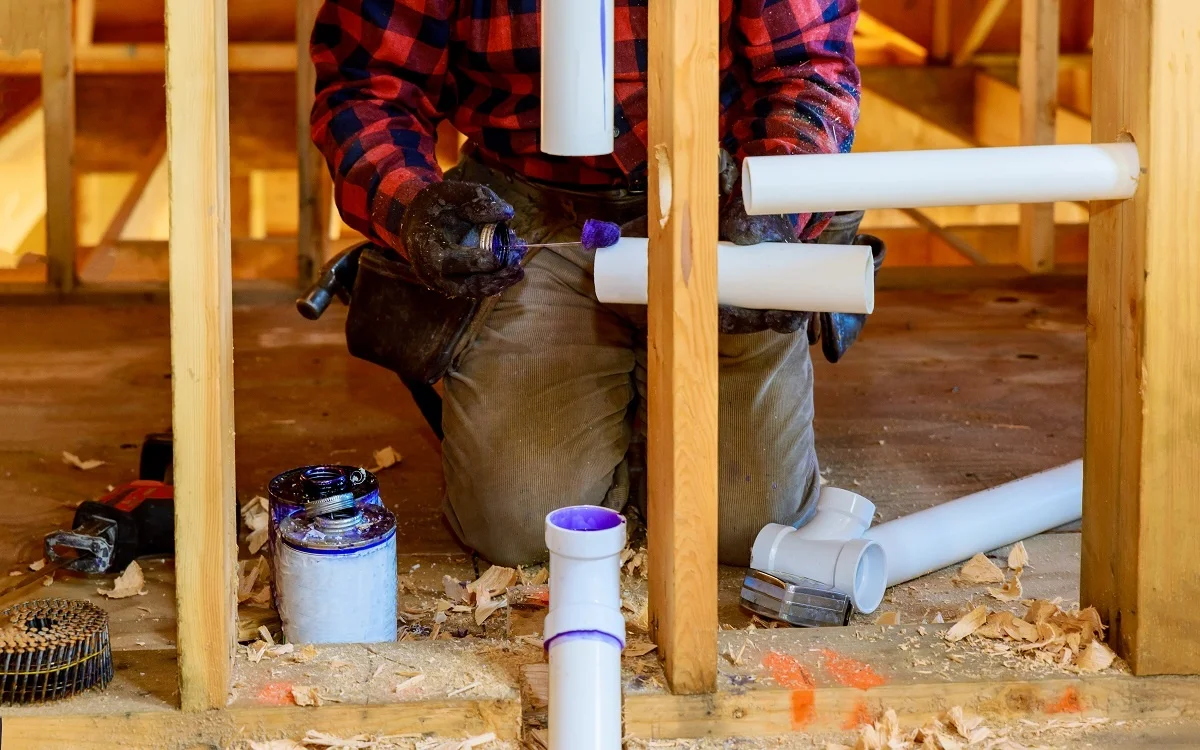 What if you suddenly have to deal with a detached heel from one of your favorite stilettos? Or a cracked bottle of medicine?
These are situations in which the standard bottle of glue that you have at home won't be practical. You will need a more specialized glue for such purposes since these materials are mostly constructed from polypropylene, a particular variety of plastic. 
Such a glue will provide the required strength to the bond and will protect it from weather damage and any sudden impact. But there is an overwhelming number of options available on the market, and not all of them are equally effective. 
So, making the right choice might seem a bit difficult to you initially. Considering this, we've put together this guide to the top 11 options out there. We've also included a buyer's guide to help you make a well-informed decision. 
Let's get started, then! 
Best Glue for Polypropylene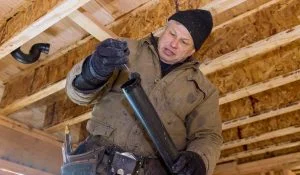 Creating a perfectly unbreakable bond in any polypropylene object will be effortless and quick with this product from Gorilla. Hence, for DIYers who often work with polypropylene for their projects, this glue is indispensable. Coming in a 0.42-fl oz tube, it's among the finest adhesives for polypropylene out there. 
Why Did We Like It?
The most noteworthy feature is that it lets users dispense the glue in two methods to enable greater accuracy and control in their projects. After all, you may not need the same amount of glue for all the parts; hence, it must be dispensed as per your requirements. 
While the nozzle with a precision tip is provided for quick and easy dispensing, the brush enables controlled coverage. Using the glue is also effortless as you just need to unscrew the entire cap and then wipe the brush on the inner portion of the tube to remove the excess glue. On the other hand, you must unscrew the upper cap to use the precision tip. 
The durability of the bond is also praiseworthy as it resists wear and tear perfectly. In fact, it is further reinforced with rubber to offer greater impact resistance. This glue even dries really fast, and the object can be used after just 10-30 seconds of application.
What Could've Been Better?
This glue tube may sometimes arrive damaged or half-full due to the use of poor packaging by the brand. Hence, we felt it needs to be improved considerably to protect it from damage or leaks during delivery. 
Pros
Two methods for dispensation

Durable and tough

Great impact resistance

Dries very fast
Another highly effective choice to go for is this professional-grade glue from Loctite. It offers absolute user convenience in addition to a great performance and can render all your bonds very strong and long-lasting. To know more about all the features on offer, move on to the next few sections. 
Why Did We Like It?
The highlight of this glue is its epoxy formula that's perfect for heavy-duty repairs and projects. As such, you can achieve ultimate bonding strength for your polypropylene objects within just 15-30 seconds. 
Another significant advantage is the availability of an extra-long tip that makes it easy to apply on surfaces that are hard to reach. And you can also apply precise amounts of glue as per your needs using the pin-point nozzle that prevents oozing or dripping. 
The glue even comes with a patented opening and locking system with a screw-on cap to enable easy usage. This prevents glue buildup or clogging when you're not using it and also keeps it air-tight so that it stays fresh. 
What's more, it is able to withstand extreme temperatures such as heatwaves and freezing cold weather. This ensures the bond is intact despite rough weather conditions.
What Could've Been Better?
A drawback of this glue is that each tube contains less glue than other products. Hence, it's best to buy more quantities to ensure you can use them for more projects. You can either buy the four-pack version or multiple two-pack versions for this purpose. And that won't be expensive as well since it comes at a very budget-friendly rate. 
Pros
Perfect for heavy-duty projects

Ultimate bonding strength

Quick action

Easy to use
J-B Weld is known worldwide for its range of extremely strong adhesives, and this glue from the brand lives up to its reputation indeed. Coming in a rare and convenient design, it offers a combination of high quality and ultimate durability that every DIYer desires. All in all, it's definitely among our top recommendations from the list. 
Sale
Why Did We Like It?
To begin with, this glue has a two-part epoxy formulation that facilitates truly long-lasting and strong repairs in any polypropylene object. It comes in a convenient syringe that allows for a simple 1:1 mix using the mixing tray and the stick provided in the package. 
In addition, you can subject the bond to different treatments as per your needs, such as sanding, drilling, tapping, and shaping. There's even a resealable cap on the syringe that ensures it never dries out or leaks, so you can easily use it multiple times for different projects. 
Another striking feature we found was its incredible tensile strength of 3960 PSI, which ensures it creates a tough bond every time. On top of that, the glue can withstand temperatures of up to 550°F when it's fully cured. This ensures the bond stays intact even if the object is heated at high temperatures.  
What Could've Been Better?
The curing time for this glue is much longer than other products, so you'll have to wait for a long time to use the object after the application. In fact, it will take at least 15 hours to cure completely. But apart from that, this glue does its job very well.  
Pros
Long-lasting and strong repairs

No drying or leaking

Extremely hard bonds

Can withstand high temperatures
If you're on the lookout for an all-in-one set that will help you create the strongest of bonds smoothly, look no further than this product from Starbond. Designed to offer ultimate efficiency and convenience to users, it consists of a 2-fl oz bottle of glue along with various other essentials. 
Sale
Why Did We Like It?
The ultra-powerful glue in the set contains ethyl cyanoacrylate that penetrates deep into the polypropylene surface to seal, stabilize and strengthen the bond. Notably, it's much thinner than other glues and has a viscosity similar to water, thereby facilitating quicker action each time.
Another beneficial feature is its long shelf life of several years, even in extremely cold temperatures. In addition, the brand offers a 30-month warranty for its shelf life, so you are sure to get a replacement or refund in case it doesn't last. 
Speaking of the tools included with the glue bottle, there's an efficient stopper with a tiny pin to prevent clogging of the glue, two applicator caps, and multiple micro-tips. 
While the caps facilitate versatile use, the micro-tips help you apply the glue in the tighter spots and tiny cracks. Long story short, you can use this set to create bonds in a variety of materials for lots of projects effortlessly. 
What Could've Been Better?
The one problem that you might face is with cleaning up the excess glue which might ooze out of the bond, as rinsing the spot with water might not be sufficient. This is why you should be very careful in applying just the amount that's required for the bond. However, quality-wise, we have no complaints regarding this glue. 
Pros
Seals and strengthens bonds

Long shelf life

Stopper prevents clogs

Caps facilitate versatile use

Halfway through our list, we've chosen another reliable glue from the well-known brand Gorilla. Equipped with a strong formulation and effective features, it is capable of creating durable and long-lasting bonds in several materials comfortably. Also, you can get this glue in a two-pack variant. 
Sale
Why Did We Like It?
We loved the crystal clear color of this glue as it ensures the surface is never stained and facilitates ease of use. Speaking of the quality of the bonds, each of them will be everlasting and extremely resistant to harsh weather conditions. 
Another big advantage is the incredible water resistance offered, as it makes sure the bonds are safe during rainy and humid weather. Together, these properties render it perfect for both outdoor and indoor applications. 
Furthermore, its non-foaming formula makes it easier to handle for all your projects, ensuring a hassle-free application each time. It also has a convenient pointed tip for easy and accurate dispensation, which is protected by a durable out cap to prevent drying when not in use. 
What Could've Been Better?
Like one of our other recommendations, this glue has a longer drying time compared to other products. It will take at least a day to dry up completely, so you won't be able to use the object so soon. As such, for those who need a fast-drying glue to complete their projects at greater speed, this won't be the ideal choice. 
Pros
Never stains the surface

Everlasting bonds

Weather-resistant

Easy to handle
The industrial-grade adhesives produced by Glue Masters have been praised all over the country for their highly effective formulations. And this premium-quality glue is no different, as it offers you the ideal performance and durability for your money. As such, your projects will never go wrong with this glue at your disposal.  
Why Did We Like It?
The best thing about this glue is its cyanoacrylate resin formulation which renders each bond incredibly strong and weather-resistant. So, be it fixing a shoe heel or repairing broken parts of disposable cups and other useful objects for the home, this product will do the job flawlessly. 
We also liked how it settled in within just 60 seconds to establish the bond firmly. As such, it would be perfect for people who need a quick fix for their polypropylene objects. 
Even the viscosity of the glue is quite well-balanced, thereby offering greater control while maintaining an even flow. That's why you can get through the job without any hassle or mess, unlike other products.
What's more, its 2 oz capacity offers enough mending power for small and large projects alike, while the long and pointed tip enables easy and precise application. 
What Could've Been Better?
This glue lags behind some other products in terms of safety of use, as it releases fumes that might cause discomfort to users. Hence, it's a must to wear a mask while using this product, especially for people who are already suffering from respiratory issues. 
Pros
Incredibly strong bond

Weather-resistant

Settles in quickly

Offers greater control
Cons
Releases uncomfortable fumes
This small glue comes with a power-packed formula to help you sail smoothly through all your DIY projects or repair jobs, no matter how big they are. It can provide the perfect toughness to all the bonds, making them last for the years to come. Based on our experience, we can say it's a pretty good option to go for.
Why Did We Like It?
We were impressed with the surface coverage that this glue provides, thanks to the convenient brush-on applicator attached to its cap. It facilitates controlled application on larger surfaces and even hard-to-reach spots. As such, all bonds are perfectly secured, and your projects can be completed just the way you desire. 
The brush also remains fresh in the glue bottle, with its bristles never sticking together. Plus, the bottle is designed so as to prevent clogs, while the durable cap closes tightly after use to keep the glue from drying out.
We even found it to be quite versatile, as it's suitable for repairing any object at home or in the workplace. Thus, including this small tube in your DIY kit will keep you prepared for any sudden mending job.  
What Could've Been Better?
What disappointed us a bit was that this glue looked cloudy when it dried, which sometimes showed through the repaired part. So, this won't be a suitable choice if you're looking for crystal-clear glue. But overall, it does a wonderful job in fixing cracks and breakages in polypropylene objects. 
Pros
Great surface coverage

Brush remains fresh

Doesn't clog


Versatile
Some polypropylene objects might be tough to bond for glues out there, but this product from Loctite will surely do the trick. After all, it's specially formulated for mending such items securely to enhance their durability and strength. It comes with a couple of advanced properties that provide the ideal finesse for getting the job done. 
Why Did We Like It?
This glue works using a two-part system, whereby an activator primes the surface before it's glued together. While the longer tube contains the applicator that prepares the surface for a permanent bond, the shorter one has the glue; and both these tubes are very easy to use. 
Note that the activator has a slanting felt tip that enables accurate application and prevents any accidental spills. 
Speaking of the glue, one drop provides enough strength for the bond to remain intact over the years. And here's the best part: the glue can form the bond in just 30 seconds, unlike ordinary ones, which take hours to consolidate the bond. 
Furthermore, it's perfectly resistant to most harsh chemicals, freezing temperatures, and water. This ensures the bond remains unaffected due to changing weather conditions and on coming in contact with water. 
What Could've Been Better?
You must watch out for the packaging of this glue as well, since it may arrive torn in several places owing to the weak packaging material used. But when it came to the performance, this product perfectly met our expectations. 
Pros
Long-lasting bond

Quick action

Water-resistant

Easy to use
Armed with a commercial-grade formulation, the Rhine Ultra glue can give tough competition to most other products on the market in terms of performance. Having this glue by your side is enough to create perfectly strong and durable bonds in various materials, including polypropylene. 
Why Did We Like It?
Its patented formula refined through triple distillation is the greatest strength of this glue as it lets you create superior bonds in virtually any material. Plus, it penetrates the material almost instantly to make the bond permanent, unlike others which may need some time to strengthen.
The glue is also least likely to dry out or get clogged when not in use, thanks to the efficient design of the glue bottle and its sturdy cap. 
In addition, it offers great weather resistance so that the bond stays strong during extreme temperatures. It even remains unaffected by sudden vibrations or shocks. 
Its crystal clear color is another significant feature as it prevents any stains on the object and makes it easy to handle. Lastly, the bottle has a larger capacity than many other glue products on the market, so that you can use it to complete many projects over a long time. 
What Could've Been Better?
Perhaps the only downside to this glue is that it can cause allergies if it accidentally comes into contact with the skin. Hence, we'd suggest wearing a pair of gloves while using it. But you are sure to get a pretty smooth and effective performance out of it. 
Pros
Creates superior bonds

Doesn't dry out

Great weather resistance

Larger capacity
It's not often that you'll find hide glues in a liquid form that's convenient to use, but this Titebond glue is among those rare products out there. And it offers an appreciable performance when it comes to securing bonds in polypropylene objects. Read on to find out more about its features.
Sale
Why Did We Like It?
From our experience with this glue, we can vouch that it provides exceptional strength for fixtures created in a range of materials. This is owing to its potent formulation, which is definitely among the finest you will find in hide glues. As such, many professionals use it as an adhesive for heavy-duty projects of different types. 
Another major benefit is that it comes ready for use and hence needs mo mixing or heating, unlike most hide glues on the market. 
In addition, the moisture sensitivity of this glue sets it apart from other options, making it suitable for beginners who are prone to making mistakes initially. Just rinse the bond lightly with water, and the glue can be removed to create a fresh bond at the right spot.
 It is even useful as a crackle medium for achieving an appealing weathered look on any object, be it furniture, picture frames, or cabinets. 
What Could've Been Better?
Since this glue is slightly darker than the crystal clear varieties, it might leave a few stains on the object if applied in excessive amounts. So, be careful not to use too much of the product on a single spot and keep a moist towel handy so that you can clean the extra glue oozing out of the bond. 
Pros
Exception bond strength

Suitable for heavy-duty use

Mistakes can be corrected

Can create a weathered look
Towards the end, we've picked this glue from Henkel Corporation that performs considerably well in fixing cracks and other damages in polypropylene objects. It can render your bonds just as tough and long-lasting as you want them to be and comes in a much larger cartridge of 9 fl oz.
Why Did We Like It?
First things first, this tube is powered by a highly effective instant-grab formula that penetrates most materials within seconds to create an unbreakable bond. This lets you fill gaps and repair cracks or other damages in all polypropylene objects comfortably.  
In addition, this glue is perfectly weather-resistant like the other high-performing products we've included in our list. That's why you can easily use it for all indoor as well as outdoor projects to create super-strong bonds with utmost perfection. Even the water-resistance offered is commendable, so you can be assured that water or moisture will never loosen the bond.  
What's more, this glue has a low odor which ensures it never makes users uncomfortable, while the cleanup is also effortless as it needs just water and soap. 
What Could've Been Better?
This glue will take at least half a day to dry up completely, so you won't be able to use the object till then. This aspect will be an inconvenience for people who need to get over with their projects faster, so they should rather go for a different product. 
Pros
Quick penetration

Weather-resistant

Water-resistant


Low odor formula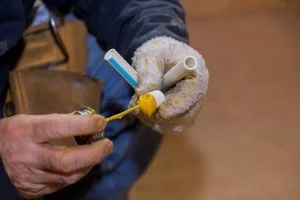 Glue for Polypropylene Buying Guide 
To ensure that a glue product can create the ideal bond in polypropylene objects, you must consider some key features that will determine its performance. Thus, making the right choice is not just about looking at the specifications of some high-performing products. That's why we've listed some essential points you must keep in mind before purchasing a suitable glue. 
Formulation 
This is undoubtedly the most crucial factor you need to consider while choosing the ideal glue for polypropylene. Hence, you must remember to check the product details for the nature or the constituents of the formulation. 
Note that quite a few glues contain a compound called cyanoacrylate, which lends great bond strength and durability. As such, any glue that primarily contains this compound is sure to provide a commendable performance in fixing polypropylene objects. 
You must also make sure that the formulation doesn't produce any foam and acts quickly enough to create a permanent bond. In case you don't find these details in the product information, going through the customer reviews will be the best way out.
Weather Resistance 
A bond created in any polypropylene object is completely secure only if the glue is resistant to changing weather conditions, including extreme temperatures. That's why weather resistance is such an important factor for selecting a suitable glue. So, you should always check the product details to make sure it fits the bill in this regard. 
Ease Of Use 
Some customers tend to overlook this factor, considering that all glues generally come in a small and compact size. But small glue tubes are equally likely to make the job messy and full of hassles if they don't come with the ideal application system and design. 
Hence, remember to check whether the design of the glue you've chosen is convenient enough for all your projects. 
You must also ensure that the applicator is equally suitable for tight spots and larger surfaces. The availability of multiple applicators will be an added advantage, while a long and pointed tip will help in covering tiny cracks in any object quite easily. 
Capacity 
The glue that you choose must, of course, come with a capacity sufficient for completing the task you have at hand. Plus, if you want a product for long-term use, the capacity you would need is even greater. 
Note that a capacity of 7-9 fl oz is ideal for long-term use, while 2-3 fl oz can help you get through a couple of projects at a certain point of time. So, consider your needs and verify whether the capacity of the product is in line with the same.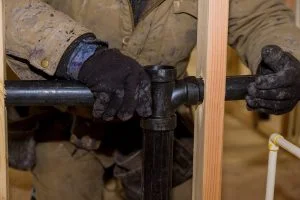 Verdict
Making quick fixes and repairing other damages in polypropylene objects will no longer be a headache when you have the right glue for the purpose. Just make sure you read through the buyer's guide carefully to have a fair idea about the factors to consider. 
So, go ahead and complete your half-finished projects. We bet it will be a smooth ride now!
But before we call it a day, let's take a look at our favorites from the list. The Gorilla Super Glue will be the ideal option if you're looking to make minor repairs to objects around the home. However, for those who want a product suitable for heavy-duty projects with polypropylene, the J-B Weld will be a great pick. 
That's all for today, folks! Let us know whether you agree with our verdict in the comment section down below.
Until next time.
Related Articles
How To Glue HDPE 101 + Best HDPE Adhesive
Food Safe Epoxy Guide 101 [All You Need To Know]
How to Remove Gorilla Glue From Skin Safely & Easily
How To Get Poster Putty Off Walls
The Difference Between Epoxy & Super Glue [Clear Winner?]
Types Of Glue | Everything You Need To Know
Wood Filler vs. Wood Putty [A Clear Winner?]
9 Best Glue for Metal to Wood [Reviews & Buyer's Guide]
9 Best Caulk For Your Showers and Bathtubs [Buyer's Guide]
10 Best Leather Glue on the Market in 2022 Reviewed
11 Best Permanent Fabric Glues [Reviews & Buyer's Guide]
11 Best Aquarium Safe Silicone
11 Best Glue For Paper & Paper Mache
10 Best Ceramic and Porcelain Glue
3 Best Adhesive for Carbon Fiber
9 Best Glue For Acrylic Plexiglass
9 Best Glue for Plastic Eyeglass Frames
10 Best Glue For Stainless Steel
Polyurethane Glue 101 | All You Need to Know  
Gorilla Glue vs. Super Glue | Strengths, Weakness + Winner?
JB Weld VS Gorilla Glue | Comparison & Winner
7 Best Glue For Particle Board
5 Best Glue To Fix Fridge Plastic
7 Best Adhesive For Acoustic Foam
Glue That Works On ABS And PVC