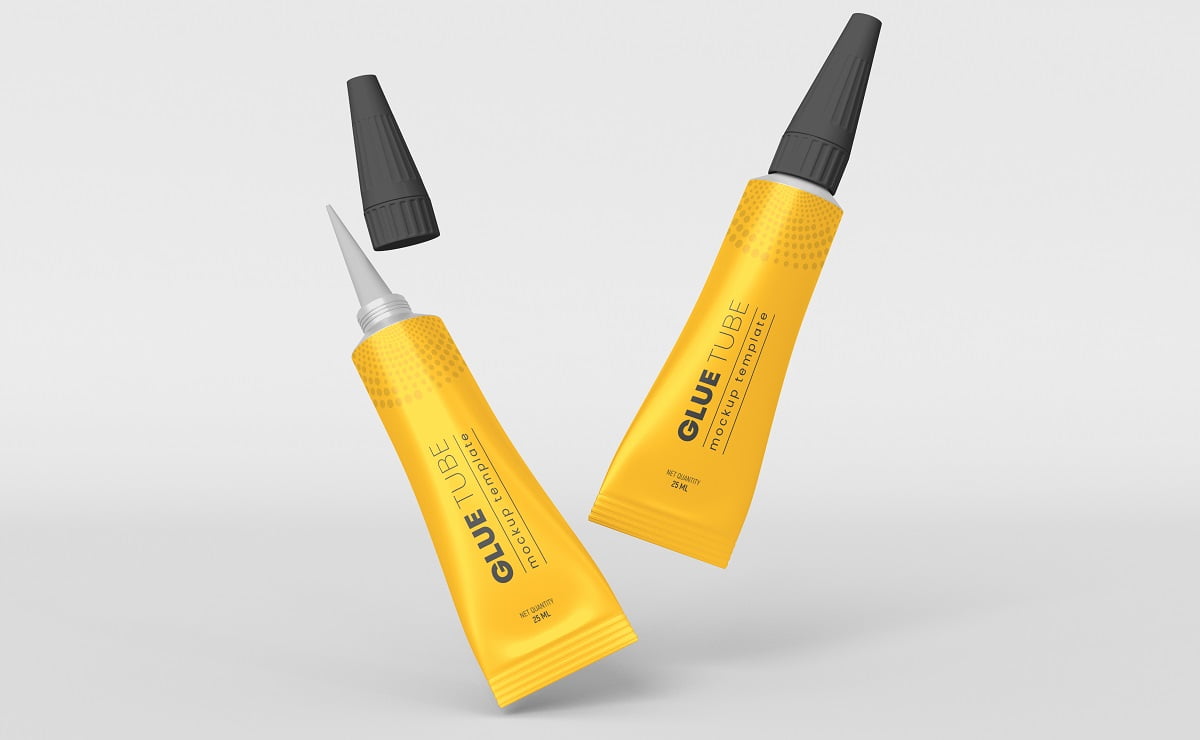 Welding is not the only way to join two pieces of metal. A new way of connecting metal is by bonding them using metal glue.
If you are familiar with carpentry and home repairs, you'll know that this method is growing in domestic and industrial setups. Of course, this metal glue isn't like regular glue; it's a complex structure that is powerful enough to fuse metal and hold it in place. 
Whether you are looking for a DIY solution for renovation work at home or starting on a furniture project, you need quick and easy tools. Don't worry if you don't know where to begin with tools. In this article, we will discuss one of the most valuable tools for home building projects and repair- glue. 
Without further ado, let's find out which are the best glues for metal.
Best Glues For Metal 
IMAGE
PRODUCT
DETAILS

Our Top Pick

Our Top Pick

Gorilla 5002801

100% waterproof
Strong and versatile
Expands 3 times 

VIEW LATEST PRICE →

Loctite 1365882

Fast-setting formula
Pinpoint nozzle for precise application
Moisture and chemical resistant

VIEW LATEST PRICE →

Gorilla 7700104

Gel formula
Dries in 10 seconds
Anti-clog cap

VIEW LATEST PRICE →

Permatex 84109

Water-resistant
Strength of 4500 PSI 
Fills gaps in metal and furniture

VIEW LATEST PRICE →

Krazy Glue KG94548R

Brush applicator
No-clog bottle
Reaches tiny corners

VIEW LATEST PRICE →

Loctite 1363589

Rubber toughened formula
Patented control applicator
Pinpoint application

VIEW LATEST PRICE →

Gorilla Glue 8040001

Fast grab feature
Crystal clear after application
100% waterproof

VIEW LATEST PRICE →

Gorilla Glue 433010

Steelbond epoxy
Forms permanent bond
Incredible strength at 4250 PSI 

VIEW LATEST PRICE →

J-B Weld 50132

Tensile strength of 3900 PSI
Only 5 minute setting time
Resealable cap

VIEW LATEST PRICE →

Loctite 1365736

3500 PSI tensile strength
5 minute setting time
Fills in gaps and surfaces

VIEW LATEST PRICE →
Let's talk about one of the most famous brands on the market: Gorilla glue. The 5002801 of Gorilla glue is known for its industrial holding power and versatility. Apart from having the best reputation, it also delivers the best for anything related to glue.
Why Did We Like It?
The first thing we liked about this product was how perfect it was for any kind of project. Be it the toughest of metals and wood or flimsy paper and plastic, this glue can bond two different surfaces effortlessly.
It is compatible with many materials, including wood, foam, glass, ceramic, concrete, metal, stone. This makes it perfect for repair jobs around the house or on the roof.
Apart from that, this glue is simple to apply. All you have to do is slightly dampen the surface with some water. Next, apply a thin layer of Gorilla glue on one side, only making sure it isn't in excess. Remove the extra glue with a dry cloth if required before it hardens. Once done, this glue takes about 15 minutes to harden up.
After the glue is completely hardened, you need to chip off the extra dried-up glue which might be surrounding it. Finally, make sure to clamp the two surfaces together for at least two hours.
What Could've Been Better?
We think this product is one of the strongest glues out there, so we couldn't find anything significant to critique. However, you need to be cautious about using this glue around kids and pets. Under no circumstances should children be allowed near this glue. Also, people with respiratory issues like asthma should avoid it.
Pros
Dries in two hours

Only a tiny quantity required

Multi-purpose

Can be used indoors and outdoors
Cons
Might cause respiratory irritation
Another brand that brings high quality and strong glue is Loctite. This glue is excellent for heavy-duty projects and repairs due to its super strength formula and works equally well on more minor fixes. Compared to other brands on the market, this one is reasonably priced.
Sale
Why Did We Like It? 
Straight off the bat, this glue impressed us with its list of never-ending features. What we liked the most was how fast it set and dried and held any two surfaces firmly. Along with paper, rubber, and plastic, this glue also manages to hold together metal, leather, wood, and ceramic.
All the credit goes to the fast-setting formula, which is resistant to moisture, chemicals, and cold temperatures. Along with that, its pinpoint nozzle allows for precise application without dripping all over the place, preventing unnecessary spilling. 
After the glue dries, it appears clear, and one can barely see that the surface has any kind of adhesive. This makes it a good option for joining tabletops, leather shoes, or any surface visible from the outside. However, you must take precautions while using this glue and screw on the cap well to prevent clogging of the cap.  
What Could've Been Better? 
There are some incidences where even the slightest exposure to air completely blocked the nozzle. Now, we understand that it's a quick dry glue, and the nozzle is super small. However, it was slightly annoying to buy a new adhesive and not being able to use it more than once.
Pros
Many package types to choose from

Waterproof and solvent resistant

Withstands extreme temperatures
Another product from the reputed brand Gorilla is the 7700104 model, which comes in a thick gel formula. It comes in small packaging of 0.71 ounces per bottle for various uses around the house. If you are looking for a quick-drying glue, this option would be a perfect choice.
Why Did We Like It? 
The first thing we liked about this product was its unique gel formula. The benefit of this formula is that it does not run out from the nozzle even when applying to vertical surfaces. Also, since the formula is quite dense and much thicker than other glues, it dries incredibly quickly. On average, you can expect the glue to dry in 10 to 45 minutes.
Moreover, the glue is specially formulated for increased impact resistance and strength. This will definitely help if you have objects like glass or metal, which are usually challenging to bond.
Another feature is the anti-clog cap, which is proof of its high-quality packaging. It can be used multiple times because of the air-tight cap. All you have to do is immediately place the cap after use and screw it tightly. Finally, this product quickly bonds wood, metal, ceramic, glass, and leather.
What Could've Been Better?
Despite not having any significant flaws, we did notice one thing worth mentioning. While reading the description, we found that this glue doesn't work on polyethylene or polypropylene plastic, or similar materials. While this isn't a big deal, we thought it was worth noting.
Pros
Impact resistance

Unaffected by extreme temperatures

Compact packaging

Budget-friendly
Cons
Doesn't work on certain plastics
Up next, we have the 84109 model by the brand Permatex. This glue is formulated specially to bond two metal surfaces together. It comes in a packaging of 0.84 ounces per pack and is reasonably priced. Read on if you need glue for bonding household metal objects.
Why Did We Like It? 
First of all, we liked the compact packaging that this glue comes in. The bottle is the perfect size for minor and frequent fixes around the house. Any larger, and it would probably dry out before we could get to the end of the bottle.
One thing which massively impressed us was the extreme temperatures the glue was able to withstand. Even if you use the glue to fix a plastic ice tray and place it in the freezer, the adhesive remains unaffected. The same applies to higher temperatures too- the glue can be used for fixing metal saucepans and baking trays. 
And you can check for yourself; the cookware can be heated on stove tops or in ovens without any damage to the bond. This is because it can withstand a wide range of temperatures from – 60 degrees Fahrenheit to 300 degrees Fahrenheit.
What Could've Been Better?
Now, this product is a multi-metal epoxy adhesive that can bond aluminum, brass, copper, steel, iron, stainless steel, and many other metals. However, sometimes it so happens that the bond won't form well if there is excess moisture around these metals.
Pros
Eliminates the need for welding

Doesn't require clamping

Sets in 4 minutes


Compact packaging
Cons
Excess water many prevent bonding
Another glue for metal, wood, and ceramic is KG94548R by Krazy Glue. It has excellent surface coverage because it comes with an attached brush. It also comes in a small bottle that contains 0.18 ounces of glue which is perfect for one-time projects.
Sale
Why Did We Like It? 
Let's start with the functionality of this product. Unlike other products mentioned in our list, this glue isn't meant specifically for metal objects. It is a daily use glue best suited to office projects, school work, and creating crafts. Now that this piece of information is out of the way let's talk about its brush.
Once you open the bottle, you will see it has an attached applicator brush which resembles a nail paint applicator. Using the attached brush, you can simply spread the glue all over the surface to get an even application before bonding metals.
In case you are worried about brush clogging, the bristles stay clean and moist most of the time. This is if you ensure to close the bottle firmly whenever it us not in use. Lastly, despite it small size, this glue manages to form strong bonds even with minimal application, making it perfect for woodwork fixes.
What Could've Been Better? 
This glue has a strong formula and can work on various surfaces like wood, ceramic, plastic. We also liked the way its brush applicator was easy to control and covered tight spaces. However, some reviewers received bottles that didn't open easily, causing spills as they opened it.
Pros
Easy to use

Convenient bottle and brush

Low cost

Durable bond
Another model from Lactite is the 1363589, a clear gel super glue that is the most durable model from this brand. One bottle contains 4 milliliters or 0.13 ounces of product. What's different about this product is its easy-to-use squeeze bottle. 
Why Did We Like It? 
To begin with, the formulation is truly super strong. It has an Ultra gel-control which does not allow any drips when applied to vertical surfaces. Apart from that, its formula is durable and flexible, resistant to impacts, shocks, and vibrations. It's the best glue for metal, wood, paper and a variety of different materials.
Also, it has a patented control applicator that can be squeezed from both sides with your fingers to dispense the glue with pinpoint accuracy. This applicator is self-piercing, and the screw-on cap keeps the fluid gel from drying up. 
Another benefit of this applicator is its advanced grip which is comfortable to hold and press. Light pressure is enough to apply a layer of glue.
Moreover, we like how quickly it dries and sets after seamlessly repairing household items, office projects, or crafts. If we speak about its strength and durability, it has proven to produce long-lasting bonds repeatedly.
What Could've Been Better?
To get a solid bond, you need to clean the two surfaces first. Then apply a bit of glue and press it for a minute or two. Usually, this much is enough for the adhesive to hold two objects together. However, it was observed that some surfaces take a longer time to stick.
Pros
Ultra gel control

Seamless repairs

Precise application

Good for household repairs
Yet another glue we decided to check was the 8040001 one by Gorilla. This clear adhesive is entirely waterproof and can be used for repairs in the house, garage, or even rooftop. If you are looking for an all-purpose glue, read on to find more about this product.
Why Did We Like It? 
We ended up checking out many types of glue from Gorilla. And, since this one claims to be the best glue for the most demanding jobs, we decided to try out this model too. This glue is easy to apply, and the narrow tube is thin enough to squeeze out the adhesive without creating any mess.
Using it is relatively uncomplicated, just apply the crystal clear liquid on both sides/surfaces and leave it exposed to air for a few minutes. This ensures that the glue isn't too liquidy, which may hinder the bonding process. After a few minutes, press the two materials together, and after you release the pressure, they hold within seconds. 
Furthermore, it creates permanent and irreversible bonds, which is an excellent feature for fixing leather shoes and ceramic cups. It can even fix decorative items made of glass or wood and toys made of plastic. 
What Could've Been Better? 
Despite being a flexible, fast-setting, crystal clear glue, it does not work on styrofoam, polypropylene, and polyethylene products. Also, it may not be enjoyable for some people to press and hold the material to allow setting, and it also doesn't tolerate extreme temperatures.
Pros
Useful for outdoor projects

Versatile use

Creates permanent bonds

Fragrance-free
Cons
Doesn't tolerate high temperatures
Yes, we included yet another Gorilla product in our list. This time, it's the 433010 model, also known as "GorillaWeld." What's unique about this glue is its waterproof property and incredible strength to hold even large objects together. 
Why Did We Like It?
The first thing we noticed about this glue is that it isn't regular strong glue. It is a potent formula meant to hold together the heaviest objects and creates the most rigid bonds. Another thing that is evident in the packaging is that it comes in two tubes.
One of these tubes contains resin, while the other contains a substance called hardener. Using this glue is a bit different from simply squeezing and applying; both the tube contents need to be mixed first. So, pour both the fluids into a mixing bowl and stir until the substance is uniform in color. 
After that, use a mixing spatula to apply the freshly made glue to the surface. Since this material is very different from regular glue, it takes a longer time to set. You'll know it is set when it turns into a dark grey color. So, allow the surface to remain untouched for at least 10 minutes so that it may set properly. 
What Could've Been Better?
While we didn't find much to critique this high-quality glue, some reviewers found the resin tube already hard when it appeared in the mail. One more thing to note is to avoid soaking bonded wood into the water because that will reverse the effects of the glue and separate.
Pros
Works on toughest materials

Forms permanent bonds

Convenient packaging

Budget-friendly
Cons
Inconsistent resin quality
Here we have another quick setting epoxy, the 50132 glue by J-B Weld, which is also called "Plastic Weld." This glue is an excellent example of a product with varied purposes that has a stronghold. Read on to get more details of this glue.
Why Did We Like It? 
We liked that this glue has a wide range of materials it can work on. It can efficiently work on glass, vinyl, rigid plastics, fiberglass, and PVCs, among other materials. The unique thing about this glue is its syringe which allows you to create a 1:1 mix of two solutions evenly.
Using the glue is simple; you need to start by prepping the surface. Clean the repair area of dust, first grease, and oil paint, and rust. Then, remove the snap-on tip of the glue bottle and press down on the plunger to squeeze equal amounts of both fluids in a mixing bowl and mix it well.
After that, use a brush or spatula to apply an even coat on the surface. You could also apply different shapes like a bead if required. Next, you'll need to wait for a while as it takes about 5 minutes to dry off. Finally, after use, you can seal it with its reusable cap.
What Could've Been Better? 
We liked this glue for multiple reasons, including its versatile use and the fact that they even provide a mixing tray for stirring the two solutions. However, if the temperature in your surroundings is low, it seriously hampers the setting time and may take hours to set and cure.
Pros
Works on multiple surfaces

Easy for DIY household jobs

Cures in one hour

Even mixing with the syringe
Cons
Not suitable for low temperature
This epoxy glue comes in handy for fixing woodwork, fencing, glass decorations, and various other materials in and around the house. The 1365736 glue by Loctite is a two-part epoxy consisting of a resin and hardener, making for the strongest hold for any kind of repair.
Why Did We Like It? 
Firstly, this epoxy material is unbelievably strong and apt for woodworking, carpentry, for professionals, or even for DIYers at home. Furthermore, you can find great uses for this glue in your furniture projects. It's possible to assemble chairs, stair work, decks, arbors, make new fencing, stonework, and laminate with this one glue. 
Apart from that, it comes in 8 ounces in one packaging, consisting of two bottles; one is the resin and the other, the hardener. For application, both of these chemicals must be thoroughly mixed to produce an even-looking fluid. Once the mixing is done, you cannot leave it exposed to air for long because it hardened quickly,
So, without taking much time, apply to the surface that needs fixing and allow at least 5 minutes before you move or touch it again. Also, we noticed that the bottle sizes were pretty big compared to others we reviewed, so it will be enough for larger projects.
What Could've Been Better? 
We didn't have anything to complain about when it came to this product. It was a good 8 ounces in both bottles, and the price was reasonable too. However, we came across some online reviewers who received two of the same bottles instead of one resin and one hardener.
Pros
Ideal for many furniture projects

Combined with fiberglass makes patch

Won't shrink


Sandable and drillable
Cons
Inconsistent in packaging
Here we have a power glue by HG, which is a super solid and durable option for any type of repair work you can think of. Crack in the bumper? Or a broken headlight? The power glue by HG can fix it efficiently. Read on to find out if this glue would suit your needs.
Why Did We Like It? 
Right off the bat, this glue stood out due to its exceptional and unparalleled performance and stability. Since it works in a unique combination of liquid and power, it achieves stronger bonds than regular glue. 
Repairing a metal, glass, wooden, rubber, stone, or porcelain object is a breeze with this glue. It works in a few simple steps. Firstly, you must clean the surface or even sand it down, making it free of grease or rust. Next, apply the welding powder at the point of breakage, making sure the height of the powder does not exceed 2 mm.
On top of that, you must gently pour the liquid adhesive until the powder is entirely saturated. You will notice that when these two substances meet, a chemical reaction occurs, which also generates heat, so be careful of your hands and face during this process. Apart from that, this glue is easier to store in lower temperatures.
What Could've Been Better? 
We liked the quick fix this glue provides, but you need extra care and protection for your skin when handling this option. The liquid might react with the powder and trickle around the surfaces. Other than that, sometimes, the mixture of the two substances created lumps of powdered glue.
Pros
Convenient storage

Most durable fixes


Sanding and painting are possible

Affordable option
Cons
Difficult to handle texture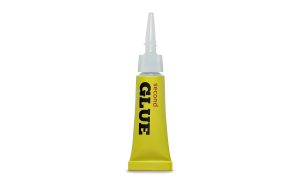 Glue For Metal Buyer's Guide
Now that you've seen the variety of glues available on the market, here are a few things to consider before buying metal glue. 
Type Of Glue
There are 3 kinds of metal glues widely available – epoxy metal glue, polyurethane metal glue, and Super Glue for metals. In essence, all of these options perform the same task of bonding metals together. However, there is a stark difference in their composition. 
When using epoxy glue, you must use it immediately after mixing the resin and hardener. Care must be taken to not spill on the skin because it may cause irritation. This is a strong adhesive that requires clamping to set the two metals in place. Along with that, it is waterproof and resistant to extreme temperatures.
 Polyurethane metal glue often requires external heat to set in place. It is not as strong as epoxy, but the advantage is it comes premixed, and you won't need to worry about the mixing ratios. Also, it dries slower than epoxy, so you don't have to rush to finish the job.
As far as super glues are concerned, they are the most DIY-friendly and mess-free option. It's excellent for giving instant results, but it isn't as strong as the other types of glues. 
Drying Time
Different types of glues will dry differently. Usually, polyurethane dries faster than epoxy but slower than super glue. Finalizing the right kind of glue will depend on your project at hand. If you need a long wait time to arrange pieces of wood in place, slow drying glues like epoxy would be a better choice. 
Ease Of Application
Glues come in different types of packaging and bottles. Some of them are meant to be directly applied from the bottle, while others need to be removed onto mixing trays in specific ratios. Check beforehand what kind of dispenser the glue comes in. 
It could be a pinpoint thin nozzle, an applicator brush. Which one you select should correlate with the kind of work it is required to do. For tiny repairs and quick fixes, a nozzle would be suitable, whereas, for longer projects, a brush would be better.
Strength It Can Withstand
Supposing you need glue for metal furniture, something like a bed frame for sitting and sleeping. Thus with such furniture, the glue used needs to be strong enough to hold bonds firmly. The more pressure the object needs to maintain, the higher the pressure resistance from the selected glue should be.
Exposure To Elements
As we mentioned earlier, some glues are resistant to extreme temperatures and water. Depending on your use, it may or may not matter to you. If you are fixing a roof, it makes sense to use waterproof glue, and working with metal pans needs heat-resistant glue. However, this won't be an essential point if something needs to be built indoors or at room temperature.
Type Of Metal Or Material To Bond
Another point to keep in mind is the material and type of substance you need to bond together. If they are metal or wooden pieces which do not align naturally, a malleable glue-like epoxy may be required to fill in the gaps. However, if the metal pieces are larger, then Superglue may not be able to withstand it, and an alternative may be required.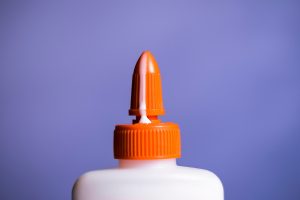 Verdict 
That's about all you need to know about metal glues. 
Selecting the right glue doesn't have to be difficult for you after all! We hope this guide helps you navigate through the different types of adhesives and the variety of brands available on the market. 
Before we take your leave, we'd like to mention two of our favorite glues. We liked 7700104 by Gorilla for its fast drying ability and anti-spill formula. The next option we recommend is 5002801 by Gorilla, which was indeed the most versatile and robust bonding glue we came across.
Until next time, happy bonding!
Related Articles
How To Glue HDPE 101 + Best HDPE Adhesive
3 Best Adhesive for Carbon Fiber
9 Best Glue for Metal to Wood [Reviews & Buyer's Guide]
10 Best Leather Glue on the Market 
11 Best Permanent Fabric Glues [Reviews & Buyer's Guide]
Types Of Glue | Everything You Need To Know
How to Remove Gorilla Glue From Skin Safely & Easily
The Difference Between Epoxy & Super Glue [Clear Winner?]
9 Best Glue For Acrylic Plexiglass
9 Best Glue for Plastic Eyeglass Frames
10 Best Glue For Stainless Steel
Polyurethane Glue 101 | All You Need to Know + Buyer's Guide
Gorilla Glue vs. Super Glue | Strengths, Weakness + Winner?
JB Weld VS Gorilla Glue | Comparison & Winner
9 Best Glue For Hardwood Floors
7 Best Glue For Particle Board
5 Best Glue To Fix Fridge Plastic
7 Best Adhesive For Acoustic Foam
Glue That Works On ABS And PVC