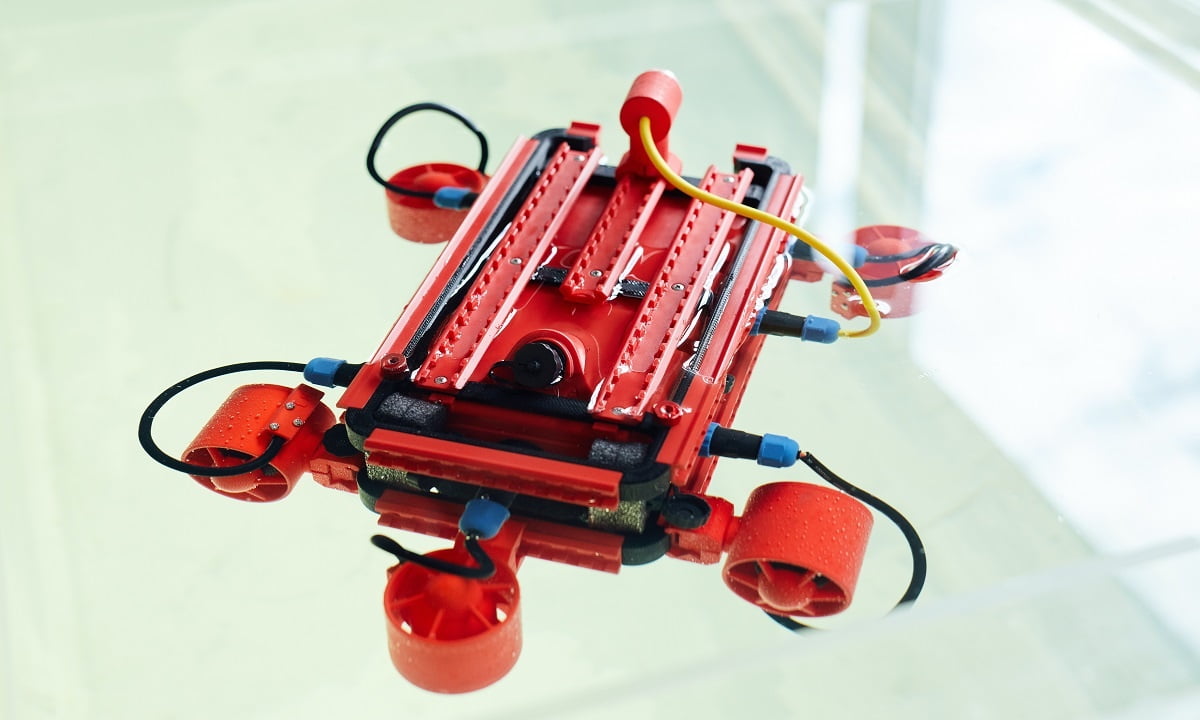 Like it or not, we are all surrounded by plastic. 
Although we as a society are shifting towards a plastic-free environment, we have not managed to remove all its uses, have we? However, today's discussion is not going to be about plastics that we use every day. Instead, we'll be discussing the creative subject of 3D printing. 
Any 3D printing job is not possible without high-quality glue, so we've curated a list of the best adhesives for bonding PLA. 
PLA or polylactic acid is a biodegradable form of plastic that is safe for the environment. Since it is thermoplastic, we can use it to mold and shape it into various forms. This is why it is a favorite amongst those who like to create 3D models with printing. 
So, without further ado, let's find out which glues are best suited to bond PLA and other plastics for 3D printing. 
Best Brands Of Glue For PLA  
IMAGE
PRODUCT
DETAILS

Our Top Pick

Our Top Pick

Gorilla 7501201

Fast setting
Precise tip on the nozzle
Two ways to dispense

VIEW LATEST PRICE →

Glue Masters Thick Viscosity Glue

Quick-drying
Viscous formula
Multipurpose formula

VIEW LATEST PRICE →

Layerneer 3D Printing Adhesive

Thermal dynamic coating
Quick cooling and drying
Supports extreme holds 

VIEW LATEST PRICE →

Super Glue 15187

Clear formula
30-second drying time
Precise applicator

VIEW LATEST PRICE →

Loctite 1363589

Patented side squeeze design
Dries clear
Versatile uses

VIEW LATEST PRICE →

Scigrip 10315

High-strength solvent
Fast-setting formula
1700 pounds per sq inch tensile strength

VIEW LATEST PRICE →

Starbond CECOMINOD040301

Gap filling and bonding properties
Extra applicators
High viscosity for better application

VIEW LATEST PRICE →

ACEIRMC 3D Printer Glue Stick

Dense and solid formula
Bonding does not warp
Compatible with hotbed print filament

VIEW LATEST PRICE →

Prevailent T-80

Stronghold for printing
Works on various beds and filaments
Complete starter pack

VIEW LATEST PRICE →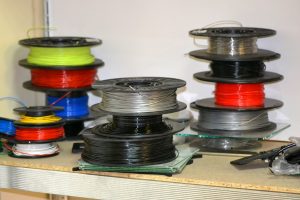 We had to include one of the most popular glue brands in our list. This particular model is the 7501201 by Gorilla, which is a pretty versatile product. The distinctive feature of this product is that it has a dual dispenser. Find out more about it below. 
Why Did We Like It?
First off, we liked the tough impact this glue has on various types of materials. It might not be visible to the eye, but the product has unique rubber particles that increase holding strength.
Another noteworthy feature of this glue is its multipurpose nozzle. The dispenser can be switched to a nozzle or a brush whenever you need it. This added option gives better control and accuracy when applying a fine or delicate line. The fine bristle brush is perfect for controlled coverage making the application process mess-free.
Moreover, if you want to use the brush applicator, all you have to do is unscrew the cap. Next, wipe the brush on the inner rim of the bottle to remove the extra glue. Finally, you do not need to wait for long after application since a thin coat of the product dries within a minute. 
What Could've Been Better?
When it comes to critical issues, we didn't think there were any significant ones worth mentioning. However, we do believe it is essential to note that if the packaging is faulty, you may receive a glued-up packet. This might cause issues in applying since it will have dried up.
Pros
No clamping required

Quick and easy to use

Fine bristles for easy application

Mess-free
Cons
Faulty packing may dry the glue
Next, we have the Thick Viscosity Glue by the brand Glue MAsters. This is an industry-strength cyanoacrylate adhesive that comes in bottles of 2 ounces each. If you are looking to add all-purpose glue to your tool or repair box, this is the ideal candidate for that.
Sale
Why Did We Like It?
Firstly, what's unique about this product is its viscosity. The product is pretty thick, so there is no chance of it running and spilling around while applying. In fact, this option has the perfect viscosity and gluing power for all types of materials like wood, paper, glass, plastic, and metals.
Apart from that, if you like DIY projects, there are various ways in which this glue will help you. It's the perfect option for making and completing dolls, models, and puzzles for kids and adults. This clear glue is pretty much all you need for creating new toys or mini models of planes, trains, and boats. 
Also, this product comes in handy for carrying out repairs in and around the house. In that sense, it is a beneficial addition to your toolbox. The 2-ounce container should be enough to handle big or small fixing jobs. Finally, it easily handles household repairs like shoe fixing and small carpentry projects involving wood.
What Could've Been Better?
While some online reviewers claimed that this product was the best and gave excellent value for money, there were some who were not happy. 
A major concern among users was that this glue did not adhere correctly to fabrics and plastic. When we tried it ourselves, we noticed that it did not manage to bond fabrics. Well.
Pros
No-spill formula

Glues all kinds of surfaces

Many bottle varieties

Cost-effective
Here we have a unique gluing solution called "Bedweld" by Layerneer. This product is described as a professional-grade 3D printing adhesive. Each bottle of fluid glue comes in a packaging of 4 ounces each. This is the perfect solution if you are having trouble with parts warping or detaching from the printer bed.
Sale
Why Did We Like It?
Right off the bat, we liked the super-strong formula, which is designed to help you if you have challenges related to printing and printer beds. Essentially, "Bedweld" is intended to enhance the print surface so that it grabs hold of the most critical first layer. This step occurs when the build surface is hot and the adhesive clings onto it with a "gecko-like" grip.
And, after the print is done, the coating changes as the printer bed cools down and relaxes its hold allowing the user to remove parts. The good thing is that detaching will not require any tools, so there is no need to worry about chipped glass or broken pieces.
Apart from that, we need to discuss the unique applicator that allows for smooth application creating zero messes and spills. Once you apply the product, the coating dries quickly to form a film over the surface, which is not sticky, thus does not leave any clogs or residue on the nozzle. 
What Could've Been Better?
There were many reasons why we liked this product which is why we may have overlooked some of its flaws. But, that does not mean that this product does not have any. There was one incident in which we realized that the glue sticks to glass alright, but sometimes fails to stick to ABS or PLA.
Pros
Parts stick to each other when cooled

Long-lasting solution

No odor

90-day manufacturer guarantee
Cons
Does not stick to ABS and PLA
Up next on the list, we have the 15187 model by the brand Super Glue. This brand has been a well-known and trusted option for adhesives in the market since 2005. It is available for purchase in 0.48-ounce tubes, but you can grab the 12 pack offer online.
Why Did We Like It?
One of the features we liked about this product was its durable formula which formed the strongest bonds on various materials. Do you want to bond ceramic, metal, plastic, china, jewelry, or pottery? If yes, then you will find many good uses for this product.
Another thing we liked about this option was its fast-drying formula which takes not more than 10 or 30 seconds to set. Of course, the drying time does change a bit depending on the material that needs to be glued together. We found that glass, ceramic, china, and pottery bonded pretty quickly at 30 seconds. Meanwhile, metal and wood took up to a minute to set and harden.
Furthermore, this product comes in small tubes which are easy to hold and maneuver. Additionally, the nozzle is well designed and precise, which prevents any unwanted drips and leaks while applying on a surface.
What Could've Been Better?
We actually liked this product as it managed to bond surfaces efficiently as advertised. However, we did have complaints about the packaging. The 12 packet container that it comes in was too tight and required additional tools to open it.
Pros
Reusable storage

Versatile glue

Paintable and sandable

Low cost
Another glue we decided to include in our list of best glues was the 1363589 model by Loctite. The glue comes in small bottles with 0.48 ounces of product per packet. This super glue has the consistency of gel for smooth application, and it sets clear.
Sale
Why Did We Like It?
Let's start with what we like the most about this product. This instant adhesive is rubber toughened which resists jarring and impact, if any. It also has the ability to withstand moisture and freezing temperatures and scoring sun, making it an excellent glue to use for outdoor projects. 
The next thing we liked about this glue is its versatility. You can use it to bond materials like metal, rubber, wood, ceramic, leather, paper, and plastic, among other things. And, even though the glue bonds well, it allows the user some time to move around the materials. It doesn't dry instantly, so you can use this for projects that take longer to set and arrange.
Moreover, if we talk about the applicator, it is designed to be firmly in your hand, giving a sturdy grip. This makes it suitable for use over long hours too. Apart from that, you need not worry about any yellowish layer of film appearing after the glue dries because it is absolutely transparent after drying.
What Could've Been Better?
When we first used this product we were quite satisfied with the results. The glue stuck two parts of wood efficiently, and after drying, it did not move from the place at all. However, the disappointing part was when we tried sticking plastics. It refused to dry and remained in liquid form for the longest time.
Pros
Can be used on most surfaces

Builds strong bond

Durable product

Impact and water-resistant
Here we have another high-quality glue that is specially designed to bond plastics. Generally, this product comes in a packaging of 5 fluid ounces per piece, but there are also other sizes for you to choose from. Read on to find more about this product.
Why Did We Like It?
If you are looking for a glue that effortlessly bonds with plastics, this option might be a perfect choice. This glue bonds with rigid PVC, ABS, styrene, butyrate, polycarbonate to themselves as well as to each other. In short, you can expect this product to work as an adhesive for all types of plastics and porous surfaces. 
Along with that, the formula is a robust solvent cement for bonding acrylic with a tensile strength of 1700 pounds per square inch. In fact, the formula is so tough; it can withstand freezing temperatures as well. 
However, this product does not dry instantly, and that doesn't have to be a disadvantage. There are some projects where you need to be careful about the placement of wood or plastic so that it aligns evenly. That is when a slow drying glue saves the day; it allows you to work carefully without the stress of the adhesive drying quickly.
What Could've Been Better? 
Overall, we liked this product and thought many people working with plastics could use it too. However, there seems to be some issue with the packaging. We ordered two boxes and one of them came damaged. The glue tube was punctured and leaking, and we couldn't replace it.
Pros
Low VOC content

Adequate viscosity

Moderately priced

Dried clear
Yet another glue we included in our list is the CECOMINOD040301 model by the brand Starbond. The product is available in tubes of 2 fluid ounces and a bunch of different nozzle sizes. Read on to know more about its gap-filling and repair properties.
Why Did We Like It?
The first thing we need to mention is that this product is quite popular for its repair and gap filling properties. It is a premium ethyl cyanoacrylate super glue that has industrial-grade strength. Since the glue is thick and viscous, you can pour it in gaps to even out a surface. The perfectly viscous solution measures 2000 cPs making it the same thickness as fresh honey. 
Moreover, these properties make it the perfect solution for heavy-duty bonding. It is no surprise that you will find it used for fletching in archery and fragging for coral reefs. Moving on to the accessories, the product comes with different nozzle types which do not clog over time.
Finally, this brand is trusted mainly because of its long shelf life and life span. It even manages to tolerate sub-zero temperatures if it is sealed correctly.
What Could've Been Better?
We didn't find any significant flaws to point out because the high-quality adhesive managed to glue everything and anything. However, the only thing we noticed was that it took too long to dry on some surfaces. We tried to bond a broken plastic toy, and it took more than an hour to dry.
Pros
Long shelf life

Clog and mess-free

Affordable

100% replacement guarantee
Cons
Dries slower on some plastics
Next, we have one of the few types of glue we reviewed which were not in liquid form. As the name suggests, this 3D Printer Glue Stick by ACEIRMC is specially designed for bonding 3D elements. Read on to find out its applications.
Why Did We Like It?
Let's start with the unique features of this adhesive. It is essentially a solid green gum that is non-toxic, acid-free, and easy to apply. The product is highly viscous and dense, making it easy to solidify after application.
Moreover, the application is pretty easy too. First, spread the glue on the hotbed printing area and allow the cooling process to finish. Just lightly apply the glue to the printing bed; there is no need to cover the whole surface. Once the build plate has cooled down enough, gently release the 3D print. And that's it! It's this simple to use this glue for prints. 
Also, the glue stick lasts for a long time, with one stick being more than enough for over 100 prints. You can also use these glue sticks to remove 3d models easily and apply them in various crafts, projects, and artworks. 
What Could've Been Better?
When we picked this up at the store, we had a few doubts about its quality because of the glue stick appearance. However, it worked just fine for us! But not everyone had the same experience; some online reviews did not find the adhesion strong enough to make 3D prints.
Pros
Non-toxic and acid-free

Easy release and application

Perfect for multiple uses

Affordable
Here we have another glue meant explicitly for 3D printing and heated print beds. One bottle comes in a packaging of 4 fluid ounces per bottle. Also, this adhesive can be used in multiple types of hotbeds; read on ahead to know the details.
Why Did We Like It?
We liked this product for various reasons, but the feature that it is designed for stood out to us the most. The adhesive is perfect if you need to glue PLA, ABS, PETG, and TPU. It also works on borosilicate glass, PEI, BuildTak, Kapton, and other bed surfaces. 
Furthermore, since this is a starter pack, you get valuable tools for beginners and advanced users alike. The package includes a detailed quick start guide, a custom sponge brush, leveling cards for hot and cold leveling, and a beveled spatula.
In essence, the T- 80 was specially engineered to solve common problems which arise in 3D printing projects. It takes care of warping issues and helps to realize the parts when complete. Finally, this adhesive is hassle-free and pretty easy to clean and wipe. Also, it is water-soluble, non-toxic, chemical-free, and virtually odorless.
What Could've Been Better?
Like the other glues on our list, we liked this brand and model too. But every product has its flaws, and the T-80 is no exception. While testing this glue, the first three prints turned out just fine, but the last print formed a warped product, raising questions about its consistency.
Pros
Overcomes warping issues

Odorless

Certified safe to use

Cost-efficient printing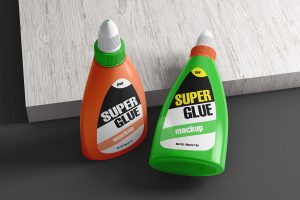 Glue For PLA Buying Guide
Now that you have seen the good and not-so-good aspects of each option, it's time to determine what makes a good glue for PLA. Here are a few things to keep in mind before finalizing on one glue- 
Glue Flexibility
Different glues have varying degrees of viscosity, thickness, and flexibility. When we talk about flexibility, we mean the degree to which the product can mold into the surface or substance. 
Adhesives like super glue are rigid, and you cannot manipulate them much. On the other end, you have liquid glues, which are more flexible and can fit into the tiniest corners and spread on surfaces evenly.
Drying Time
The drying time can vary from a few minutes to a few hours. The instant-drying ones will not require more than 5 minutes in total to settle and dry in small quantities. Others need to be left alone for hours and will require clamps to hold them in place to allow them to set. 
If your project cannot be clamped, select a quick-drying option. But, keep in mind that you'll have to work way faster on these faster-drying adhesives. 
Appearance
How obvious is your repair work going to look? This depends on a few factors. The placement of the repair seams and the finish of the glue contribute to the final appearance. Some adhesives leave a visible film or seam, which might not look smooth and even. Others leave a yellowish color after drying. 
Considering these factors is essential if you cannot compromise on the appearance of your project. A clear-drying glue that spreads thinly and even is the most aesthetically pleasing for most 3D print works. 
Effects Of Gluing
Some glues might undergo chemical reactions when bonding and sealing two pieces of materials. Some of them may heat up because of this chemical process. If the plastic or PLA can not handle additional heat, you'll have to be careful not to use these glues on your surface. If care is not taken, the soft plastics can melt irreversibly with the wrong adhesive.  
Surface
In this article, we are mainly discussing the glues for PLA and plastics. However, if you are using these glues for other surfaces, it's better to check beforehand if they are compatible. Also, if your build needs to be sanded after glue, select an adhesive that has the ability to sand down if required.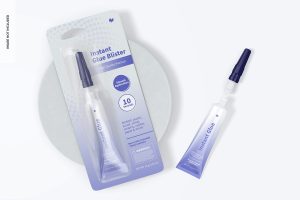 Verdict
So, here we reach the end of our reviews and buyer's guide. We hope our reviews helped you determine the good and the underwhelming aspects of each option. Ultimately, you can weigh the pros and cons yourself and decide on a final product.
Our favorite glue, however, was Layerneer 3D printing adhesive. It was the most versatile glue with a super firm grip for all kinds of home repairs. Another glue worth mentioning is the 7501201 model by Gorilla. We liked it because of the nozzle options, and the adhesive itself is durable.
So, that is all we have for today, have a great week!
Related Links
11 Best Glue for Polypropylene [Reviews & Buyer's Guide]
7 Best Glue for MDF [Reviews & Buyer's Guide]
4 Best Glue for Silicone [Reviews & Buyer's Guide]
11 Best Fabric Glue [Reviews & Buyer's Guide]
11 Best Glue For Styrofoam [Reviews & Buyer's Guide]
7 Best Glue for Vinyl [Reviews & Buyer's Guide]
11 Best Glue For Paper & Paper Mache [Reviews & Buyer's Guide]
11 Best Glue For Metal [Reviews & Buyer's Guide]
10 Best Glue for Shoes [Reviews & Buyer's Guide]
9 Best UV Light Glue for Amateurs & Professionals
13 Best Wood Glue for Firm and Durable Bonds Today
10 Best Ceramic and Porcelain Glue
11 Best Glue For Glass [Reviews & Buyer's Guide]
11 Best Glue For Rubber [Reviews & Buyer's Guide]
9 Best Glue for Metal to Wood [Reviews & Buyer's Guide]
11 Best Permanent Fabric Glues [Reviews & Buyer's Guide]
10 Best Leather Glue on the Market
9 Best Glue For Acrylic Plexiglass
9 Best Glue for Plastic Eyeglass Frames
10 Best Glue For Stainless Steel
Gorilla Glue vs. Super Glue | Strengths, Weakness + Winner?
9 Best Glue For Hardwood Floors
7 Best Glue For Particle Board
5 Best Glue To Fix Fridge Plastic
7 Best Adhesive For Acoustic Foam
Glue That Works On ABS And PVC