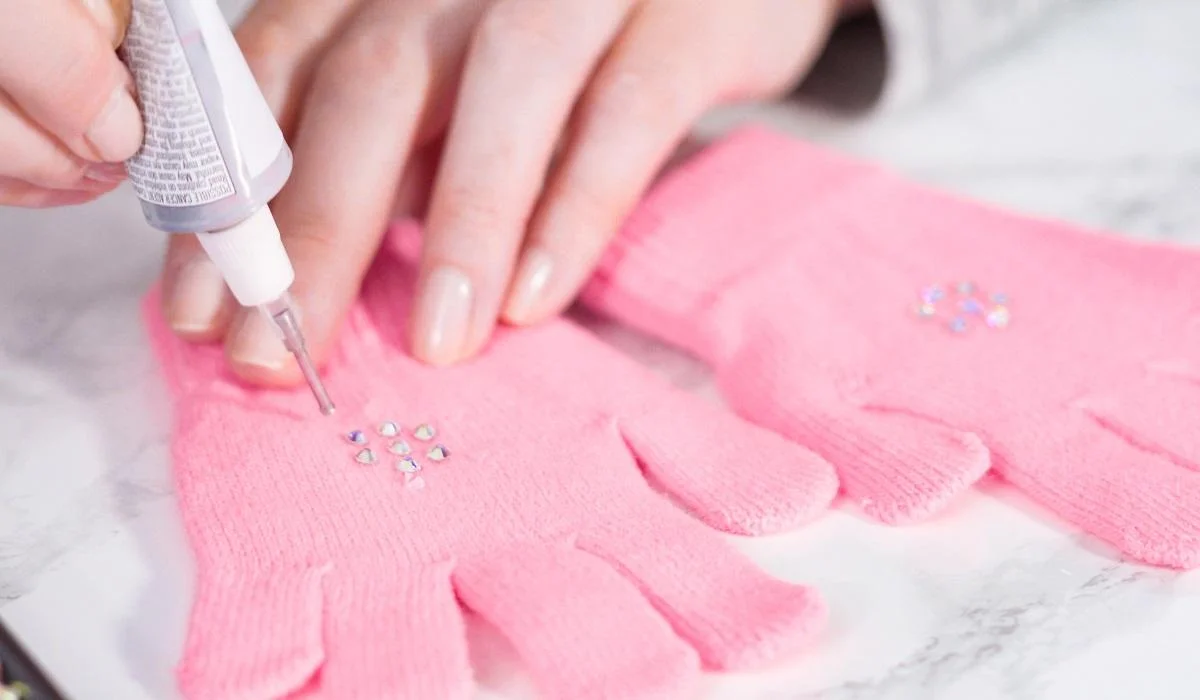 Rhinestones are one of the most popular objects in fashion design. 
They can be used on clothes, shoes, accessories, and even crafts in various ways. However, these tiny objects can be tricky to use despite their popularity, as they tend to fall off surfaces when not glued properly. 
When using rhinestones for designing clothing or accessories, selecting the right glue is crucial. A good adhesive, fabric, or leather glue will ensure that these decorative items do not fall off so that your fashion accessory or clothing looks good. 
But selecting a suitable rhinestone glue can be quite challenging, with so many options to choose from. It also requires a decent amount of time and effort to go through numerous reviews about the various options. 
That is why we've compiled this guide to help you out and even included a buyer's guide to making things easier. So, without further ado, let's begin!
Best Glue For Rhinestones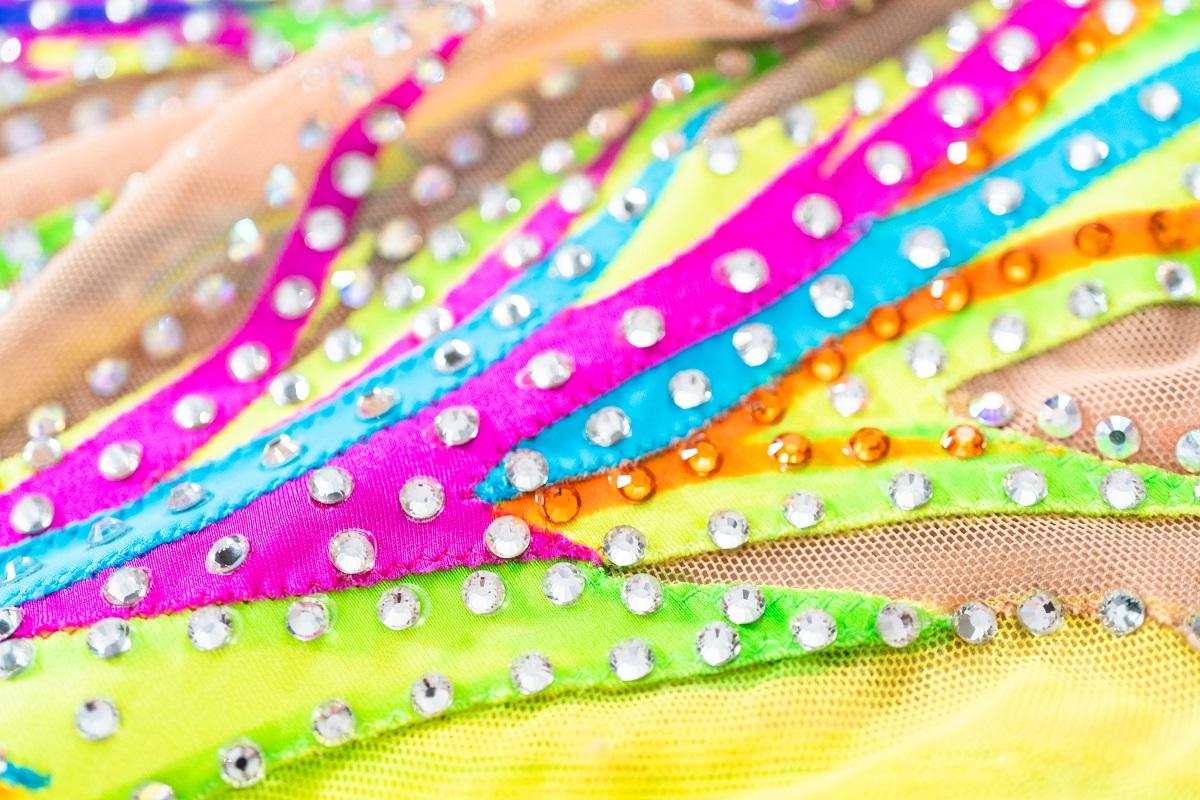 Whether you're working with fabric, metal, or plastic surfaces, we've got you covered. So, without further ado, here's the list of the 7 best glues for rhinestones.
1. Aleene's 21709 – Best For Fashion Designing
Let us start with a product from Aleene's, one of the leading manufacturers of a wide variety of crafting glues, ranging from quick-dry adhesives to multipurpose ones. And the 21709 is one of the best for designing clothing, accessories, and more, so read the following section to know all about it.  
Sale
Why Did We Like It?
Aleene's 21709 is one of the best adhesives for fashion designing, and as such, can be used with excellent results to glue rhinestones. The effectiveness of this glue lies in the fact that it comes with a non-runny formula that is great for use on soft surfaces like fabrics. 
Additionally, the 21709 bonds quickly, making it ideal for situations that require quick solutions. It is also incredibly strong, preventing decorative objects like tiny rhinestones from falling off your clothing item or accessory.  
Another thing we liked about this rhinestone glue from Aleene's is that it dries clear, so there won't be any visible signs of the adhesive left on the surface. You can easily use the glue with objects such as beads, metals, stones, or gems and for household repairs with excellent results.  
What Could've Been Better?
While testing this product, we got impressive results and did not find any significant downsides. However, the opening of the adhesive tube is too wide and can lead to a messy situation. The manufacturer should look into fixing the design of the tube to improve the experience.
Pros
Versatile

Strong and long-lasting

Ideal for invisible repairs

Affordable
Cons
Tube design can create a mess
Adhesive Type: PVA | Bond Strength: 350 PSI | Drying Time: 45 mins | Waterproof: Yes | Heat Resistant: Yes | Multipurpose: Yes | Shelf Life: 2 years
The next item on our list is the ToolsGS JA-GSHYPO, another excellent option for attaching rhinestones onto various surfaces. ToolsGS is an American brand with a reputation for manufacturing quality products at reasonable prices. Unsurprisingly, this multipurpose glue from the brand can be used for arts, crafts, and jewelry making. 
Sale
G-S Hypo Cement
Tube contains 1/3 ounce of glue
Great for highly detailed work, perfect for small jewelry...
Why Did We Like It?
There are several things to like about this product, so let us start with the tube itself. The JA-GSHYPO comes with a precision applicator that makes it ideal for detailed work, such as gluing rhinestones, making crafts, or repairing work. Thus, you can apply the glue neatly without any mess.
Another noteworthy feature of the JA-GSHYPO is that it dries completely clear, which makes it suitable for use on clothes and accessories. It is an excellent option for purposes that require clean application without leaving any visible signs of the adhesive. 
Moreover, it is one of the best rhinestone glues on the market since it does not discolor or yellow over time. This means your fabric or other material will retain its appearance even after considerable use. 
Also, despite creating an incredibly strong bond, this rhinestone glue still retains some amount of flexibility after drying, preventing easy breakage.  
What Could've Been Better?
Once again, we have nothing to say about the product that needs improving except that putting the cap back on the tube can be quite tricky. The cap is small and can easily be lost, without which the glue can dry up pretty quickly.
Pros
Wide application

Does not create any mess

Remains flexible after drying

Provides a decent amount of working time
Cons
Replacing the cap can be difficult
Adhesive Type: Cyanoacrylate | Bond Strength: 3200 PSI | Drying Time: 15-20 mins | Waterproof: Yes | Heat Resistant: Yes | Multipurpose: Yes | Shelf Life: 1 year
3. E6000 – Best For Jewelry Making
If you're looking for an adhesive specially designed for jewelry making, then the SG_B00KO6V0N6_US is the perfect option as it is one of the highest-rated products on the market. It can be easily used by both professionals and hobbyists due to its ease of use and impressive performance. 
Why Did We Like It?
If you are someone who frequently undertakes DIY projects or is engaged in jewelry making, then the SG_B00KO6V0N6_US is perfect for your needs. This rhinestone glue comes with metal precision tips that allow a high degree of control during the application process. 
You can also use it for other purposes besides jewelry makings, such as repair work, clothing, and accessory design. It makes attaching embellishments such as rhinestones or even natural gems or pearls very easy, creating a strong bond that prevents breakage. 
Furthermore, the screw-on applicator tip allows the glue to come out slowly and evenly, making the application process mess-free. You can save a lot of time on cleaning up any excess glue afterward by using this excellent rhinestone glue.  
The E6000 is also one of the quickest-drying glue sticks on the market, and this attribute makes it ideal for projects that have an element of urgency. 
What Could've Been Better? 
The E6000 is undoubtedly an excellent product when it comes to performance due to its quick-drying property. However, it starts drying as soon as you open the tube, and you'll either need to use it all in one go or figure out a way to prevent drying. 
Pros
Very effective

Quick results

Easy to clean

Suitable for many applications
Cons
Starts drying quickly once the tube is opened
Adhesive Type: Industrial Strength | Bond Strength: 2300 PSI | Drying Time: 24-72 hours | Waterproof: Yes | Heat Resistant: Yes | Multipurpose: Yes | Shelf Life: 2 years
Many of you must have heard of the Beacon Adhesives brand, one of the biggest names in the adhesive industry. This brand offers a wide range of glues for industrial as well as home use, and the GT2OZBBC12 is the perfect example of the effectiveness of its products.
Sale
Why Did We Like It?
Coming from the Beacon Adhesives brand, we expected the GT2OZBBC12 to offer promising results and are delighted to say that it did not disappoint. It is one of the most versatile adhesives and is highly compatible with various materials, including wood, plastic, fabric, leather, etc.
The GT2OZBBC12 is a must-have permanent adhesive for those working in jewelry-making, creating clothing products or accessories, and more. It is not only the best glue for rhinestones but can be used to bond several other objects, including crystals, sequins, and more.
What sets the Beacon Adhesives GT2OZBBC12 apart from the rest is that its formula gets stronger when exposed to heat. You can easily use a hot glue gun to apply this glue. 
Additionally, it is incredibly easy to use and dries clear without leaving behind any noticeable signs. You can easily use it for bonding real or imitation gems, laces, fabrics, and more to other materials.  
What Could've Been Better?
It is one of the best glues specially developed for bonding gemstones, pearls, and overall jewelry-making purposes. However, the shelf life of this product is extremely short, and you will need to store it properly to prevent it from drying up completely and becoming unusable. 
Pros
Does not create a mess

Very easy-to-use

No foul odor

Dries quickly
Adhesive Type: PVA | Bond Strength: N/A | Drying Time: 24 hours | Waterproof: Yes | Heat Resistant: No | Multipurpose: Yes | Shelf Life: 2 years
Moving on to the next item on our list, we bring you the B-7000 from Cat Palm. It is a highly versatile and multipurpose adhesive that can be used for jewelry design, repairs, and more. If you're looking for the best rhinestone glue, the B-7000 can make a highly compelling choice.
Sale
Why Did We Like It?
We came across the Cat Palm B-7000 super glue when looking for the best glue for rhinestones and decided to include it in our list after witnessing its performance. When gluing rhinestones onto fabric, this superglue delivered excellent results and did the job quickly and cleanly.
Being one of the most powerful options in this segment, this super glue can easily be used for jewelry making, household repairs, and more. It is waterproof as well, which further adds to the versatility of the product. 
Also worth mentioning is that this glue does not whiten over time, unlike most competing products. Due to this, the B-7000 can easily be used on all projects without worrying about affecting the appearance or creating a mess. 
Moreover, the Cat Palm super glue is completely non-toxic and emits a very low odor. It can even be used by kids easily for arts and crafts projects.  
What Could've Been Better?
The only thing that we would like to mention is that this product is not available in a single tube. You can only purchase two at a time, even though that quantity may not be required. If the other tube is never used, that amount of money will go to waste. 
Pros
Easy-to-use

Safe option

Affordable

Wide use
Cons
No option to buy a single tube
Adhesive Type: Epoxy Resin | Bond Strength: 5000 PSI | Drying Time: 24-48 hours | Waterproof: Yes | Heat Resistant: Yes | Multipurpose: Yes | Shelf Life: 2 years
As we near the end of our list, we bring you another product from Aleene's. The 32136 is a waterproof polyurethane glue that offers exceptional performance without compromising safety and ease of use. Liquid fusion technology helps create a powerful bond with a wide range of materials and delivers fantastic results.
Why Did We Like It?
One of the foremost reasons why we liked Aleene's 32135 rhinestone glue is its immensely strong bond. We used it on fabric and other materials such as wood, glass, and even metal and found that it bonds to these surfaces extremely well. Furthermore, being waterproof, the strong glue is not affected by exposure to moisture. 
This polyurethane glue is also completely non-toxic, does not foam, and emits a low odor, making it one of the safest options on the market. What is more, you can even paint on the surface once the glue is dry, which makes it the best glue for jewelry-making and repair work. 
The 32135 glue dries clear without acquiring a yellow tint, unlike many other competing products. Whether you use it for repairs or for attaching gemstones and pearls to fabrics, it won't leave any visible sign. 
Finally, this adhesive provides a mess-free experience as well. 
What Could've Been Better?
Aleene's 32135 is one of the most effective rhinestone glues we've encountered while compiling this list. The only drawback to this industrial-strength adhesive is that it is a bit on the costlier side. It may not be suitable for those on a tight budget. 
Pros
Very strong bond

Non-toxic glue

Does not create a mess

Wide application
Adhesive Type: PVA | Bond Strength: 300 PSI | Drying Time: 60 mins | Waterproof: Yes | Heat Resistant: Yes | Multipurpose: Yes | Shelf Life: 2 years
We conclude our list with the Gem-Tac permanent adhesive from the house of FindingKing. The brand deals in a wide variety of tools and supplies as well as a range of jewelry items and watches. Rest assured, this product is one of the best for jewelry, accessory-making, and repair purposes. 
Why Did We Like It?
The FindingKing Gem-Tac is an excellent product for purposes like bonding gemstones and tiny rhinestones to materials such as fabric, leather, metal, and glass. Besides these uses, you can use it for arts and crafts or other purposes like fixing household items. 
The glue creates a permanent bond with non-porous surfaces that is heat resistant and lasts for an incredibly long time. Applying it to any surface is also incredibly easy, and you can either use the tube or a hot glue gun for the purpose. The best part is that since it is non-toxic and non-flammable, you do not need to worry about accidents. 
Plus, the manufacturer has included all the instructions on the bottle regarding the correct way of using the adhesive to make things easy. What's more impressive is that the FindingKing Gem-Tac is one of the quickest-drying adhesives on the market right now.  
What Could've Been Better?
Though this glue dries clear, it does acquire a yellow tint over time, so it might not be the best option for projects that require invisible glue. That said, its long-lasting bond and non-toxic nature make it one of the highly recommended options for other projects.
Pros
A strong, long-lasting bond

Versatile application

Easy to use

Dries quickly
Cons
Tends to yellow over time
Adhesive Type: PVA | Bond Strength: N/A | Drying Time: 24 hours | Waterproof: Yes | Heat Resistant: No | Multipurpose: Yes | Shelf Life: 2 years
Best Glues For Rhinestones Comparison Table
Buying Guide For The Best Glue For Rhinestones
We've now completed our list of reviews about the best adhesives for gluing rhinestones. However, we understand that knowing about the available options isn't enough for making the right decision. Multiple factors need to be considered when selecting glue for rhinestones. 
In this buyer's guide, we've listed some of the most common factors you should consider when selecting a rhinestone glue.
Keeping these factors in mind can make your job of selecting the right product easier and more effortless. 
1. Bond Strength And Resistance
When purchasing any type of glue, this is one of the primary factors to consider. You should look at how well the adhesive bonds with other materials, such as fabric, glass, metal, etc. The glue that you select should be able to create a permanent bond with such surfaces.
Besides having good bond strength, the rhinestone glue should also have a certain amount of flexibility. Having flexibility is crucial because the fabric that the main glue will be applied to needs to remain flexible.
Besides that, the rhinestone glue needs to be waterproof to ensure it does not wear off when the fabric is washed. Being heat and impact-resistant can be of added advantage. 
2. Drying Time
Like adhesives used for Swarovski crystals, the best rhinestone glues work reasonably quickly while also allowing a decent amount of time to make adjustments when gluing rhinestones to fabric. Usually, you need to attach several rhinestones to a piece of fabric or another surface. Any adhesive that takes too long to dry out will adversely affect your working efficiency. 
Using temporary glue offers the advantage of allowing you to reposition or readjust the rhinestones, while permanent adhesives create a stronger bond. The ideal solution is to use a product that sets in place in a few minutes while requiring more time to cure permanently. 
3. Clear Drying
The color of the glue, after it dries, should also be considered before making a decision. Generally, when selecting an adhesive for gluing rhinestones to fabric or other materials, it is recommended to select one that dries clear.
This property of the glue will ensure that any mistakes during the gluing process are not easily visible, and the appearance of the material is also not affected. It also makes the glue suitable for projects that need adhesive to remain invisible.
4. Precise Application
Selecting an adhesive that can be applied with high precision can make things much easier and help speed up your workflow. Being extremely small, the process of putting rhinestones requires a minimal quantity of glue. Select an adhesive that comes with a precise applicator tip or applicator tool for greater efficiency.
5. Substance Type
Various types of adhesives are formulated to work with different types of materials. For instance, super glue may not be the best option for foil back rhinestones since it reacts with the foil and also does not allow adjustments. Similarly, other types of adhesive may contain epoxy resin and are quite runny, which makes them unsuitable for use on delicate fabrics.
Heat-tolerant adhesives can easily be applied to surfaces such as larger rhinestones using a hot glue gun. Such adhesives also get stronger when exposed to heat.
6. Toxicity
Different types of rhinestone glues have varying chemical compositions. Some glues may have a chemical composition that makes them toxic to pets and children. Keep that in mind when selecting an adhesive. Several non-toxic alternatives are easily available on the market. 
Also, certain types of adhesives like epoxy epoxies have a strong odor or may emit fumes and should only be used in a well-ventilated area. In this case, also, you can easily get products that are odor-free and do not emit foul fumes. 
7. Viscosity
Viscosity refers to how thick or thin a glue can be. An adhesive with a runny consistency makes it unsuitable for use on materials such as fabrics, as it can damage the material. On the other hand, glue that is too thick will take a long time to dry. 
The right glue will neither be too thick so as to prevent any mess nor too thin so as to run off. Using such a product will make the application process easier and faster, helping save a lot of time and effort. 
Glues For Rhinestones FAQs
What type of glue is best for rhinestones?
The best type of glue for rhinestones depends on the surface you are adhering them. For fabric surfaces, fabric glue is the best option. For non-porous surfaces such as metal or plastic, cyanoacrylate (super glue) or E6000 adhesive are good options.
Can you use hot glue for rhinestones?
Hot glue can be used for rhinestones on fabric surfaces, but it may not be the best option for long-term use. Hot glue tends to become brittle over time and can crack, causing the rhinestones to come loose.
How do you remove rhinestones from clothing?
To remove rhinestones from clothing, use a heat source such as a hairdryer or heat gun to soften the glue. Then, use a dull knife or plastic scraper to gently pry off the rhinestones. Any remaining glue can be removed with a solvent such as rubbing alcohol or nail polish remover.
Can you wash clothes with rhinestones?
Yes, you can wash clothes with rhinestones, but it's important to follow the care instructions on the garment carefully. Use a gentle cycle and avoid using harsh detergents or bleach that could damage the rhinestones or the adhesive holding them in place.
How long does rhinestone glue last?
The lifespan of rhinestone glue depends on various factors such as the type of glue used, the surface it's adhered to, and the environment in which it's stored. Generally, high-quality rhinestone glue can last for several years if stored properly and used as directed.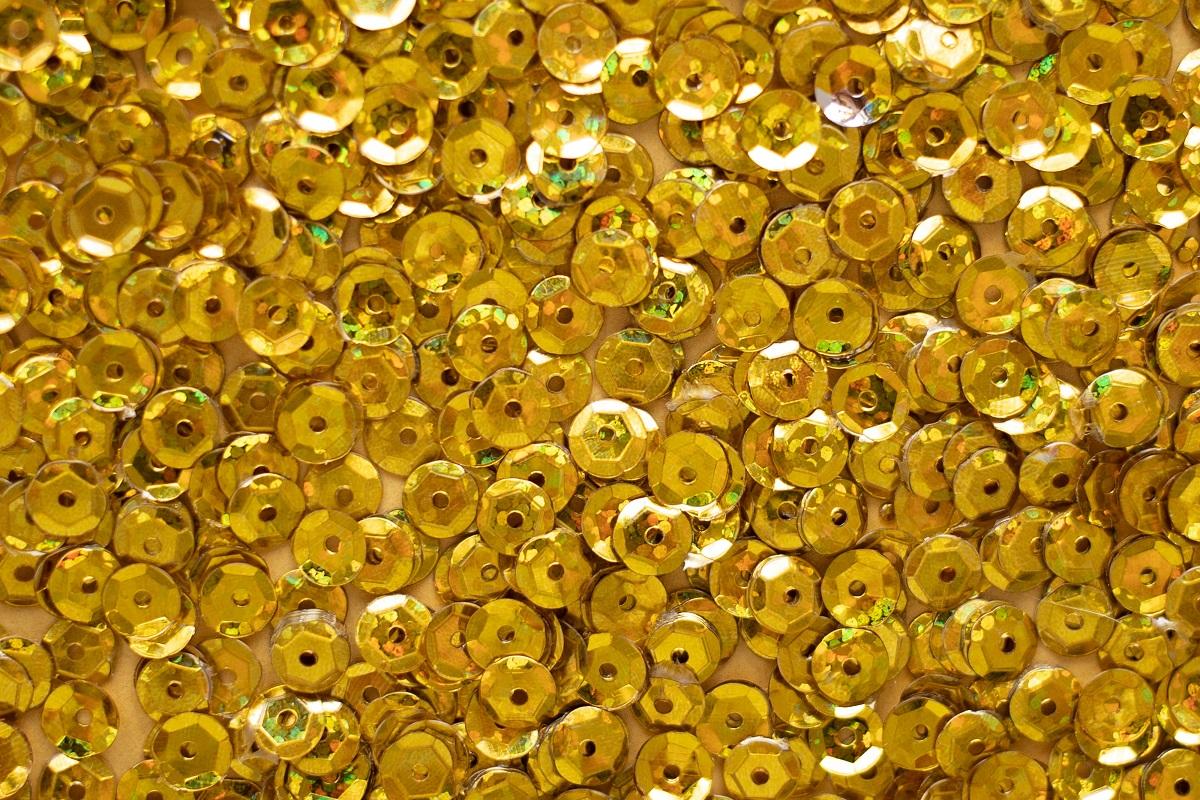 Conclusion
There are plenty of options available when it comes to rhinestone glues, which makes the process of selecting one quite difficult. However, selecting the right type of adhesive can provide great results and increase efficiency. 
With that, we've reached the end of our review-based guide for the best rhinestone glues that can be purchased from the market right now. We hope that you found it informative and enjoyable, and it has made selecting the right product easier. 
Before signing off, we'd like to share our favorites from the list. Our top pick is Aleene's 21709, a strong, versatile, and affordable rhinestone glue that guarantees excellent results. But for those who want a multipurpose adhesive that is waterproof, the ToolsGS JA-GSHYPO is a better option. 
Finally, the E6000 is easy to use and delivers quick results. With that, it's a wrap, until next time!
Related Articles 
11 Best Glue for Polypropylene
11 Best Glue For Paper & Paper Mache
9 Best UV Light Glue for Amateurs & Professionals
13 Best Wood Glue for Firm and Durable Bonds Today
10 Best Ceramic and Porcelain Glue
11 Best Permanent Fabric Glues
10 Best Leather Glue on the Market
9 Best Glue For Acrylic Plexiglass
9 Best Glue for Plastic Eyeglass Frames
10 Best Glue For Stainless Steel
JB Weld VS Gorilla Glue | Comparison & Winner
7 Best Adhesive For Acoustic Foam
Glue That Works On ABS And PVC