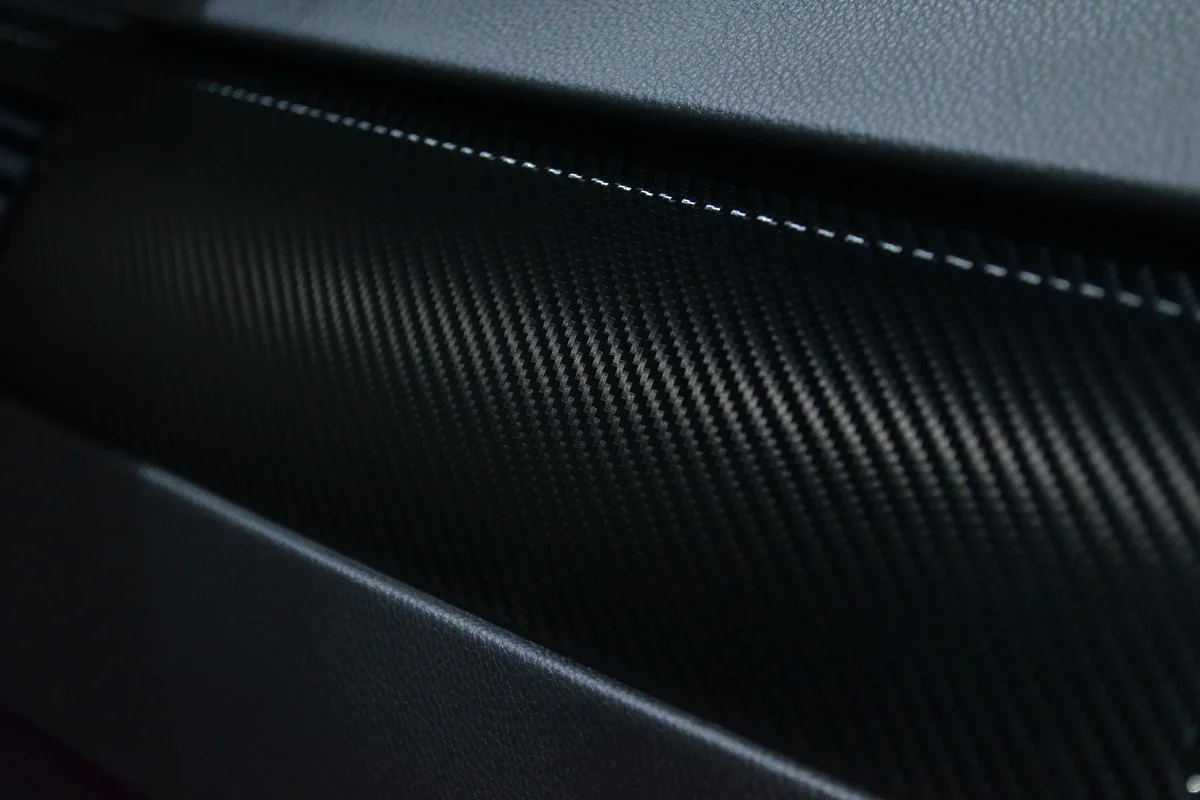 Imagination and creativity can change the world! 
And when it comes to carbon fiber, it is a dream come true for hobbyists and DIYers. With its unique properties, carbon fiber is a highly versatile, lightweight, and durable material. And so, you can use it on a wide variety of projects. 
However, bonding carbon fiber isn't an easy task. With the right glue, you can bond carbon fiber smoothly and effortlessly. But with so many options on the market, how do you get your hands on the right one? 
Don't worry; after much research and experiments, we've got some great adhesives for carbon fiber that you can consider today. Moreover, we've also got into the ins and outs of each product and curated a buyer's guide just for you. 
So, without any further ado, let's dive straight into the deets!
Best Adhesive for Carbon Fiber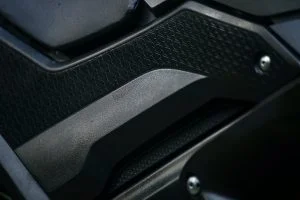 So, whether you're working on a DIY project or a professional-grade job, here's the list of the 6 best adhesives for carbon fiber.
For over 40 years, J-B Weld has been manufacturing top-notch quality products for its customers. And this plastic bonder is no exception. Its unique syringe design makes it sit atop our list. Moreover, its ample working time has made it a popular pick among DIYers and professional crafters alike. 
Why Did We Like It?
Coming from a brand that has been catering to professional needs for over 40 years, this J-B Weld two-part adhesive bonds carbon fiber exceptionally well. Not only that, but this bonder can come in handy for bonding a variety of surfaces. You can use it for filling dents, bond fiberglass, mending broken furniture, and even metals. 
With its tensile strength of about 3700 psi, rest assured that the bonds will withstand the test of time. And so, it is perfect for exterior applications. 
We were particularly impressed by the unique design of this adhesive. Featuring a unique syringe, this adhesive allows for easy applications. Not all glues come with a resealable cap, but thankfully this one does. The cap prevents air from sneaking into the glue, so you can use it till its last drop. 
Although this high-strength structural adhesive is the professional's go-to adhesive, it is also beginner-friendly. With a setting time of about 15 minutes, you can work at your own pace.  
What Could've Been Better?
No doubt, this is one of the best adhesives we came across on the market. Our only gripe is its long curing time of 30 hours. So, if you've got an urgent project, this will not be an ideal pick for you. However, it will be an excellent option for all your long-lasting, permanent repairs. 
Pros
Highly functional

Strong and permanent bonds

Prevents drying and leaking

Ample working time
If you're a DIY crafter who spends most of his time making arts and crafts, then this glue is a must-have for you. With its quick curing time of about 10 minutes, you can assemble your models in almost no time. Moreover, this glue doesn't have a stinky smell. Plus, it is compatible with a variety of surfaces. 
Sale
Why Did We Like It?
Highly popular in the archery industry for fletching, this premium adhesive is perfect for your next carbon fiber project because of its functionality and versatility. Compatible with all kinds of surfaces and even superglues, this adhesive can bond to anything you want. Carbon fiber, wood, metal, rubber – you name it, and this adhesive will fix it. Thus, it is highly versatile. 
Moreover, the glue is easy to control and allows for precise applications, thanks to its extra-thick viscosity. This Maxi-cure works even better when coupled with a catalyst. Thankfully, this glue features both maxi-cure and install-set as it comes in a combo pack. So rest assured, you will not have to spend extra bucks to purchase a catalyst. 
With a curing time of 10 seconds, this is by far one of the fastest-curing glues available on the market. Plus, it dries clear, which makes it suitable for stained surfaces. Moreover, you can also carve it with a knife or a razor blade and also sand it. All in all, this adhesive is a perfect pick for all your carbon fiber projects.  
What Could've Been Better?
Although this extra-thick CA glue is highly popular among professionals and hobbyists, customers have complained of receiving leaking adhesives. However, thanks to their friendly customer service, you can avail of a no-cost replacement without any hassle. Other than that, this product works incredibly well. 
Pros
Versatile applications

Easy to control

Quick curing time

Dries clear
Looking for a product that will bond to just about anything? Take a look at this premium-quality product by ProGlas. Thankfully, this high-strength resin is water-resistant, which makes it perfect for exterior applications. Moreover, it offers a high gloss finish on the surface. Overall, it is an excellent option for all your bonding needs. 
Why Did We Like It?
To be honest, you can use this 1.5-quart epoxy resin to bond just about anything. It leaves no stone unturned when it comes to functionality. Be it carbon fiber, wood, aluminum, and even old fiberglass- this epoxy will bond to almost everything. 
Additionally, this epoxy is UV-resistant which makes it suitable for outdoor applications too. Plus, it prevents yellowing and surface degradation. Moreover, it dries hard and clear. So, in terms of durability, this epoxy resin is excellent.
Most epoxy resins work well on prepped surfaces. However, this one performs well on unclean surfaces as well. Simply open the bottle, mix it in a ratio of 2:1, and pour it onto the surface. And you're good to go! Its easy applications make it an excellent option for novices. 
Moving on, it offers a subtle shine and gloss to the surface. Once cured, it becomes water-resistant. Lastly, the brand offers excellent customer service. In case of any queries, you can reach out to them and get your queries resolved.  
What Could've Been Better?
No doubt, this epoxy resin does its job excellently. And so, there isn't much to complain about its performance. However, we were disappointed with the packaging as the bottle was damaged. So, the epoxy resin dried. 
But, since the brand offers friendly customer service, you can always reach out to them for replacement. 
Pros
Excellent bonding capabilities

Prevents yellowing and surface degradation

Easy to use

Furnishes shine to the surface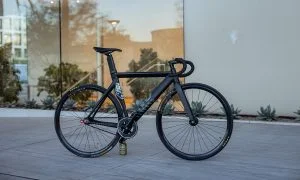 Buying Guide For The Best Adhesive for Carbon Fiber
While knowing the best options sling with their pros and cons certainly helps to a great extent, picking the right adhesive for bonding carbon fiber is still a daunting task. There are several other factors that you need to consider before you decide which one to go for. 
Well, don't worry! We've got you covered. In this section, we'll discuss all the essential factors you must consider before picking one adhesive for your needs. So, move on and take a look. 
Interior Or Exterior Applications
While you're hunting for carbon fiber adhesives, the first thing to keep in mind is the nature of your applications. There isn't a "one-size-fits-all" solution when it comes to adhesives.
After taking into account the nature of your applications, go through the description of the products properly. This is because the glues meant for interior and exterior applications feature different formulas. 
So, if you are looking for adhesives to bond outdoor surfaces, we suggest you look for water and UV-resistant adhesives. That's because such glues will protect your surfaces against the elements, and the bonds will stand the test of time. 
Meanwhile, when it comes to indoor applications, you can go for any. So, make sure you check the description of the products to gain a better understanding of them. 
Odor
As you already know, most adhesives contain VOCs and other toxic ingredients that are harmful to your health. This is why we recommend you go for adhesives that are low in VOCs. Low VOC products emit less odor. And so, you'll face no issues while working with adhesives that are low in VOCs. 
However, if you're still worried about inhaling toxic fumes, we suggest you work in a well-ventilated space or outdoors. So, while searching for glues, check the VOC content of the product. 
Drying Time
All adhesives have a different drying time, with some drying in 24 to 30 hours, while other adhesives dry in just a few minutes. Quick-drying adhesives are perfect for urgent projects. So, if you are a professional crafter, opting for a quick-drying glue would be an excellent option. 
Meanwhile, slow-drying glues let you work at your own pace. Precisely, slow-drying glues are forgiving of errors. Thus, we recommend novices and hobbyists opt for a slow-drying glue to be able to fix errors while working. 
Viscosity
The next factor that you must keep in mind is the viscosity or consistency of the adhesive. With tons of options available on the market, there are glues available in different viscosities. Thick viscosity glues are easy to control, while thin viscosity glues are runny. 
So, if you're looking for bonding vertical or overhead surfaces, thick viscosity adhesives will be ideal for your task. However, if you have to bond challenging gaps and corners, thin viscosity glues will be perfect for you. 
Tensile Strength
While you're shopping for adhesives, don't forget to take a look at their tensile strength. Tensile strength is measured using PPI (pounds per inch). So, the higher the tensile strength you go for, the better the bonds. 
Check the tensile strength of the product before you pick one for your tasks. To be on the safe side, go for only those brands that mention the tensile strength clearly. 
Adhesives For Carbon Fiber FAQ's
What is the best adhesive for carbon fiber?
There are several good adhesives for carbon fiber, including epoxy, cyanoacrylate (super glue), and polyurethane adhesives.
How do I prepare the surface for bonding carbon fiber with adhesive?
To prepare the surface for bonding, it is recommended to clean the surface with isopropyl alcohol or acetone and sand the surface with a fine grit sandpaper for better adhesion.
How strong is the bond of adhesives for carbon fiber?
The strength of the bond varies depending on the adhesive used, but most adhesives provide a strong and durable bond for carbon fiber.
Can adhesives for carbon fiber be used on other materials?
It depends on the type of adhesive used. Some adhesives may work on other materials, while others may not. It is important to read the manufacturer's instructions and test the adhesive on a small area before using it on a larger project.
How long does it take for adhesives for carbon fiber to dry?
The drying time depends on the type of adhesive used, the temperature, and the humidity of the environment. Typically, it can take anywhere from a few hours to several days for the adhesive to fully cure.
Can adhesives for carbon fiber be used for structural bonding?
Yes, many adhesives for carbon fiber are designed for structural bonding, providing a strong and reliable bond for applications such as aerospace, automotive, and marine industries. However, it is important to use an adhesive that is specifically designed for structural bonding and follow the manufacturer's instructions carefully.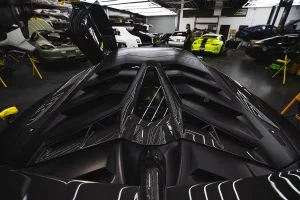 Conclusion
It's finally time to wrap up! 
From furniture veneers to making DIY coasters, carbon fiber is a highly versatile material. However, bonding carbon fiber isn't an easy task. That's why you must get an adhesive specifically formulated for bonding carbon fibers. 
But, before we sign off, let us tell you our favorite one from the list. Overall, the J-B Weld Plastic Bonder is an excellent pick for all DIYers, crafters, and professionals, mainly because of its functionality and user-friendly design. 
With that, we shall take your leave. And yes, do remember to let us know your favorite adhesive in the comments below. 
Until then, take care!
Related Links
How To Glue HDPE 101 + Best HDPE Adhesive
11 Best Glue for Polypropylene [Reviews & Buyer's Guide]
7 Best Glue for MDF [Reviews & Buyer's Guide]
4 Best Glue for Silicone [Reviews & Buyer's Guide]
11 Best Fabric Glue  [Reviews & Buyer's Guide]
11 Best Glue For Styrofoam [Reviews & Buyer's Guide]
7 Best Glue for Vinyl [Reviews & Buyer's Guide]
11 Best Glue For Paper & Paper Mache
11 Best Glue For Metal [Reviews & Buyer's Guide]
10 Best Glue for Shoes  [Reviews & Buyer's Guide]
9 Best UV Light Glue for Amateurs & Professionals
13 Best Wood Glue for Firm and Durable Bonds Today
10 Best Ceramic and Porcelain Glue
11 Best Glue For Glass [Reviews & Buyer's Guide]
11 Best Glue For Rubber [Reviews & Buyer's Guide]
9 Best Glue for Metal to Wood [Reviews & Buyer's Guide]
11 Best Permanent Fabric Glues [Reviews & Buyer's Guide]
10 Best Leather Glue on the Market
7 Best Glue For Particle Board
5 Best Glue To Fix Fridge Plastic