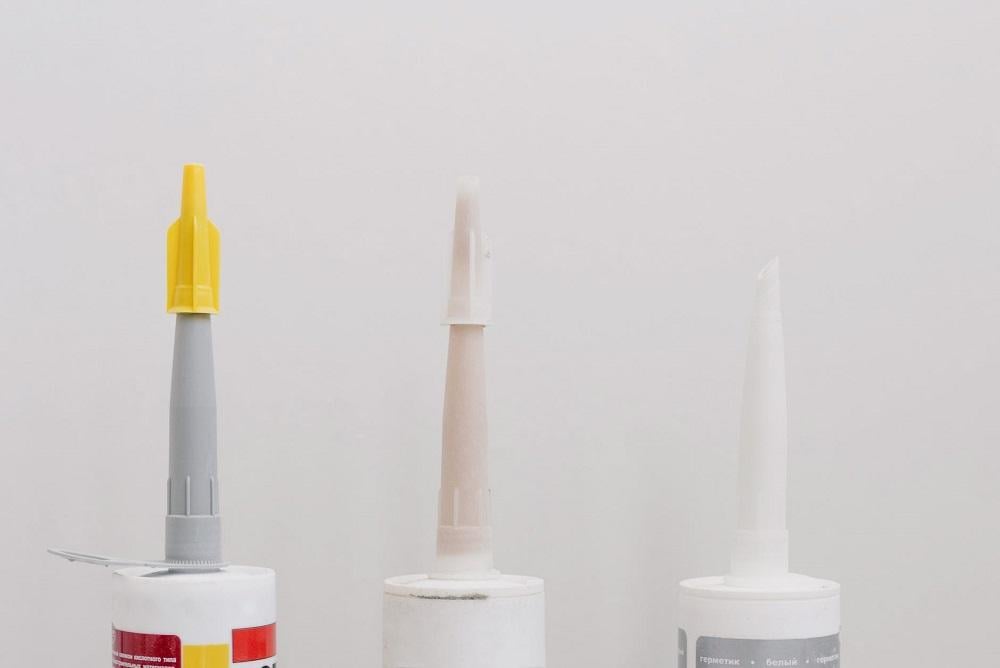 Starting from kitchenware to vehicles, HDPE is everywhere. And if you are thinking of bonding HDPE surfaces, here's what you need to know. 
HDPE or high-density polythene is used for a range of objects, starting from fuel tanks to milk cartons. And sometimes, you may need to join two pieces of HDPE plastic or simply join one with another material such as steel or fiberglass. But if you have worked with this material before, you would know that it is quite challenging. 
For a very long time, the only option for bonding HDPE plastic was welding. But with time, technology has advanced quite a lot, and there are superglues and epoxy adhesives that make the job much easier. 
So, in this guide, we will take you through all that you need to know about HDPE glues. So without any more delay, let's dive right in!
Best HDPE Adhesive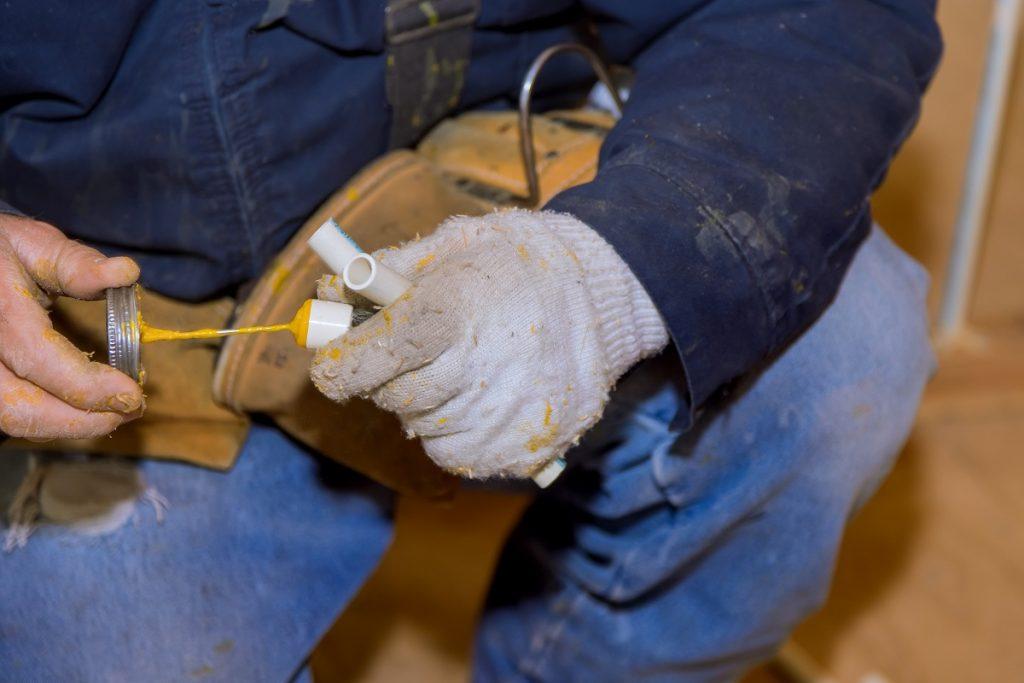 By now, you must have understood that working with HDPE glue can be quite challenging at times. And all the products that you find on the market that promise to glue HDPE are not effective. Some products are better than the rest, and here, we will talk about our favorite few in this section. So, let's take a look!
What stands out about this item is the remarkable strength and versatility that it puts on the table. And if you have a large project in hand, this item is more suitable for that purpose. The quantity in the pack is pretty good, and you would be able to handle massive projects with much ease. You can use this for both indoor and outdoor projects.
Like any good epoxy glue, this one can be sanded, drilled, and even filled as per your needs. And you can rest assured that it is completely weather-proof and resistant to other chemicals and acids. So, even if it comes in contact with other items, the bond will not get damaged. 
Moreover, just like the manufacturer promises, this glue will deliver a bond that is equivalent to that of steel. We have tested this product and can vouch for this. But we also have to say that it takes longer than other brands to get cured. So, if you have an urgency to finish your project, this might be a bit problematic. 
If you are looking for a robust bond under a short time span, it is best that you give this adhesive a try. This item is well-suited for heavy-duty projects. But the best part is that it comes at a very reasonable price. 
So, even if you take up massive projects like stonework, fencing, or laminating, this glue will come to your rescue. You can understand that it not only helps to glue HDPE plastic but is also excellent for other materials such as wood, tiles, fiberglass, and ceramics. And the best part about this is that it can easily handle shrinkages and drilling like a pro. 
However, if you are looking for a more durable hold, consider combining it with fiberglass cloth.
Just like the name suggests, this glue will help you get your work done in under 5 minutes. And you will not have a hard time using this item, as the application process is super simple. You do not have to do anything manually. Even for mixing the resin and the hardener, you will find a mixing nozzle included in the package. You do not have to get your hands dirty in the process. 
But you need to keep in mind that it is best suited for smaller projects as the amount of glue included in the package is not much. So, it is best that you put it to use on smaller projects that demand a high amount of precision. 
Because of the narrow nozzle tip, the application becomes quite simple, and it gets easy to reach difficult areas. And once the glue dries up, you can sand it or paint it as per your requirements. You don't have to worry about it shrinking!
Bonding HDPE 101
HDPE is one of the trickiest plastics to glue. If you are wondering why that is the case, then let us break it down for you. 
This material has high abrasion resistance, and as a result, it has minimum surface energy and a very robust surface. Because of this feature, most standard and even superglues cannot work their charms on HDPE. And in case the glues are not effective, you can always screw the HDPE pieces together with nails. 
But remember that when you do this, they will get a more industrial effect that may not always be visually appealing. Likewise, welding may leave the joined surfaces with an uneven look, especially if not done the right way.
Although you will find many adhesives on the market that claim to glue HDPE, you should not get easily fooled and maintain proper caution to choose the right product that can really do the job.. 
How To Glue HDPE 
Irrespective of the type of glue that you are planning to use, remember that it is mandatory to prepare the HDPE surface first. So, it does not matter if you are applying super glue or epoxy; the surface needs to be clean for the glue to work. 
The easiest method to get the surfaces prepped is by sanding them. But keep in mind that the process is likely to generate a lot of dust. So, we will recommend vacuuming the surfaces thoroughly post-sanding to ensure there's no dust on them. If you fail to clean them properly, then the adhesive may lose its strength when applied. 
Moreover, you should always follow the instructions provided by the brand for best results. All products come with a set of instructions, and in case they don't, just call their customer support team and ask for help. In case you choose to work with superglue, you might also need to get a good primer to use with it. 
You would be required to apply a coat of this primer and give it some time to dry up and cure. Only when that happens should you proceed with the next step of applying the glue. The manufacturer of the glue and primer will definitely mention the time needed for them to dry out completely, so don't miss out on reading them.
On the other hand, if you opt for epoxy adhesives, you will require an additional hardener to mix with the resin. You either have to do the mixing manually, or the product will come as a pre-prepared mixture. 
Take The Necessary Precautions
Without proper preparation, not only will using HDPE glue become too expensive, but it can also be hazardous. So, in this section, we will take a look at some of the things that you can do to ensure that you do not have to face either of the problems. 
In order to ensure a mess-free application, you can take special care to prevent any glue from oozing. And for this, you need to be careful about applying only the recommended amount and nothing more than that. The idea that more is better does not work here. 
Other than that, we will always recommend working with the surface and glue in an area with good ventilation and ample amount of sunlight. Some of the adhesives that you might use are pungent and even have hazardous chemicals in them. So, you can even consider working outdoors. 
Moreover, it is best that you arrange all that you need before starting with the project. Some of the glues that may dry very quickly and won't give you much time to fix things. So, it is best that the work does not get interrupted when you begin. 
Apart from that, we recommend that you opt for clear adhesives that won't leave any seams on the HDPE. Even if the glue oozes out a little, it won't cause too much trouble. And when you are using the glue, stay very careful and do not let it come in contact with any part of your hands or clothes. In case that happens, you will have to face a hard time trying to get it off. 
Get To The Grind
So, how do you get the actual job done? Let's take a look. 
Sanding
In case you are planning to glue two pieces of HDPE together, you would need to sand both the surfaces and not just one. For this, it is best to take 120-grit sandpaper and use that to make the smooth surface of the HDPE rough. And as we have mentioned before, use a vacuum cleaner to drive off the resultant dust. 
After that, all you need to do is follow the user manual closely. If you are using an epoxy adhesive, make sure that you mix a quality hardening agent to help form a good bond. You might have to do it manually, or you can use an ejection gun for the process. 
Once you are done with that, apply a thick coating of this HDPE surface mixture. Let it dry for a few minutes, then attach this glued surface to the one you want to combine with the HDPE. 
Make sure that you keep these two pieces clamped together until the adhesive gets cured. It might take you a day or two to get done with this step. If you read the user instructions carefully, you will have a fair idea about how long it can take.  
Melting
After you are done with the sanding process, you will need to get hold of a propane torch. Adjust the flame to make sure it is blue and lightly melt the HDPE surface. Make sure that the flame is not blue or red, as that will damage the surface completely. 
Do this for around 2 to 5 seconds. In case you are working with a piece that is round in shape, it is best that you keep turning it around to ensure that all areas get heated evenly. 
Once you are done doing that, test if it is done properly by putting a water droplet on the surface. If it spreads out, rest assured that it has been breached properly. And in case you see that there are beads of water in certain parts, you would have to redo the process. 
When you are sure that the surface is well prepared, go ahead and apply the epoxy according to the user manual. We would suggest that you apply a generous coat to ensure that the surfaces stick well. 
Keep the surfaces glued together until it gets completely cured. 
How To Glue HDPE  FAQ
Working with HDPE comes with its own set of challenges, and because of that, it is natural that people have so many questions regarding it. In this section, we try to answer some of the most frequently asked questions by our readers. 
    Q1. How To Glue HDPE Panels?
The glues work best when you can ensure that they will penetrate the surface properly. For that purpose, it is necessary to first sand the surface and remove the excess dust before you apply the glue.
In order to make the glue effective, it is essential that you read the user manual carefully before starting with the process. And once the glue has been applied, join the two pieces with precision and care. Keep them clamped together until the glue gets cured entirely.
A pro tip: If you are using epoxy glue, do not forget to mix a hardener to get the best results.
    Q2. What Types OF Glue Work Best On HDPE?
From what we have tested, we can say with conviction that epoxy glues work best when it comes to stubborn HDPE plastic. However, with the right superglue, joining the HDPE won't be tough. But if you go for a superglue, ensure that you mix it with the right kind of primer in order to make it effective.
     Q3. Is It Possible To Glue HDPE Together?
There is no doubt about the fact that HDPE is pretty notorious when it comes to bonding. In the past, people had no option but to drill and drive nails through the HDPE if they had to bond them together. However, in recent decades, many strong types of glue have come into the market that work effectively on HDPE.
But for the glue to show its wonders, you need to prepare the surface well. When done correctly, the HDPE bond will be as strong as steel, and with no visible seams.
      Q4. Is Superglue Effective On HDPE?
Definitely! But you need to remain cautious and not be fooled as not all superglues work on HDPE. Just because the package says that it works well on plastics does not mean it will work on HDPE too.
HDPE is quite challenging to work with, and only a few superglues are suitable for it. Make sure that you read the label very well before investing in one. In case you have any confusion, you can always ask the seller for clarification.
      Q5. Is It Possible To Bond HDPE?
It is true that HDPE is a challenging plastic to bond, but that does not mean it is impossible. As we have mentioned before, you can either weld the pieces of HDPE together or simply use an effective glue that can do it.
In recent years, many new effective adhesives have been introduced to the market, and they are pretty functional in bonding HDPE. You just need to make sure that you choose the right kind. And for that to happen, we recommend that you conduct good research first.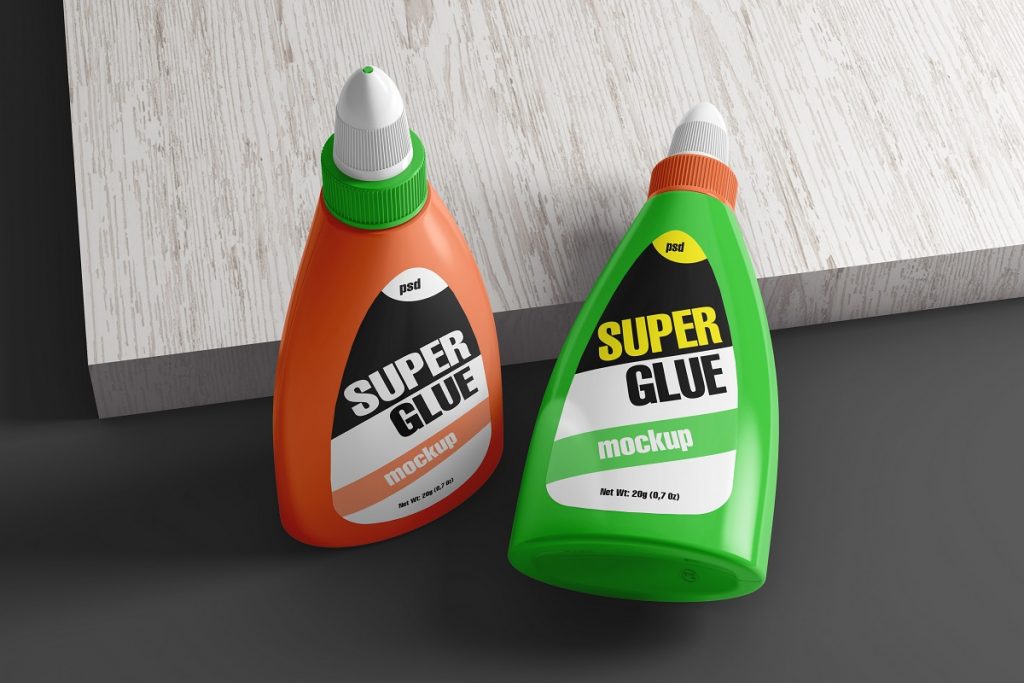 Final Words
With that, we have reached the end of this informative guide. 
We hope that you have been able to learn a thing or two about how to glue HDPE properly. Also, we hope that our recommendation of effective adhesives comes to your aid. 
Although you started out with this guide with the thought that HDPE is difficult to handle, by now, you must have understood that it is not the case. With the right products, you can handle them easily. 
But for that to happen, you need to understand the material and adhesive well. Unless you do that, you are most likely to fail. In case you have any more questions, feel free to write to us in the comments section below. And keep a watch on this space for more exciting reads. 
Until next time, goodbye!
Related Articles
How to Remove Gorilla Glue From Skin Safely & Easily
How To Get Poster Putty Off Walls
The Difference Between Epoxy & Super Glue
Types Of Glue | Everything You Need To Know
9 Best Caulk For Your Showers and Bathtubs
10 Best Leather Glue on the Market
11 Best Permanent Fabric Glues
11 Best Aquarium Safe Silicone
11 Best Glue For Paper & Paper Mache
10 Best Ceramic and Porcelain Glue
11 Best Glue for Polypropylene
3 Best Adhesive for Carbon Fiber
Gorilla Glue vs. Super Glue | Strengths, Weakness + Winner?
7 Best Glue For Aluminum | Reviews + Guide
9 Best Glue For Hardwood Floors
7 Best Adhesive For Acoustic Foam
Glue That Works On ABS And PVC