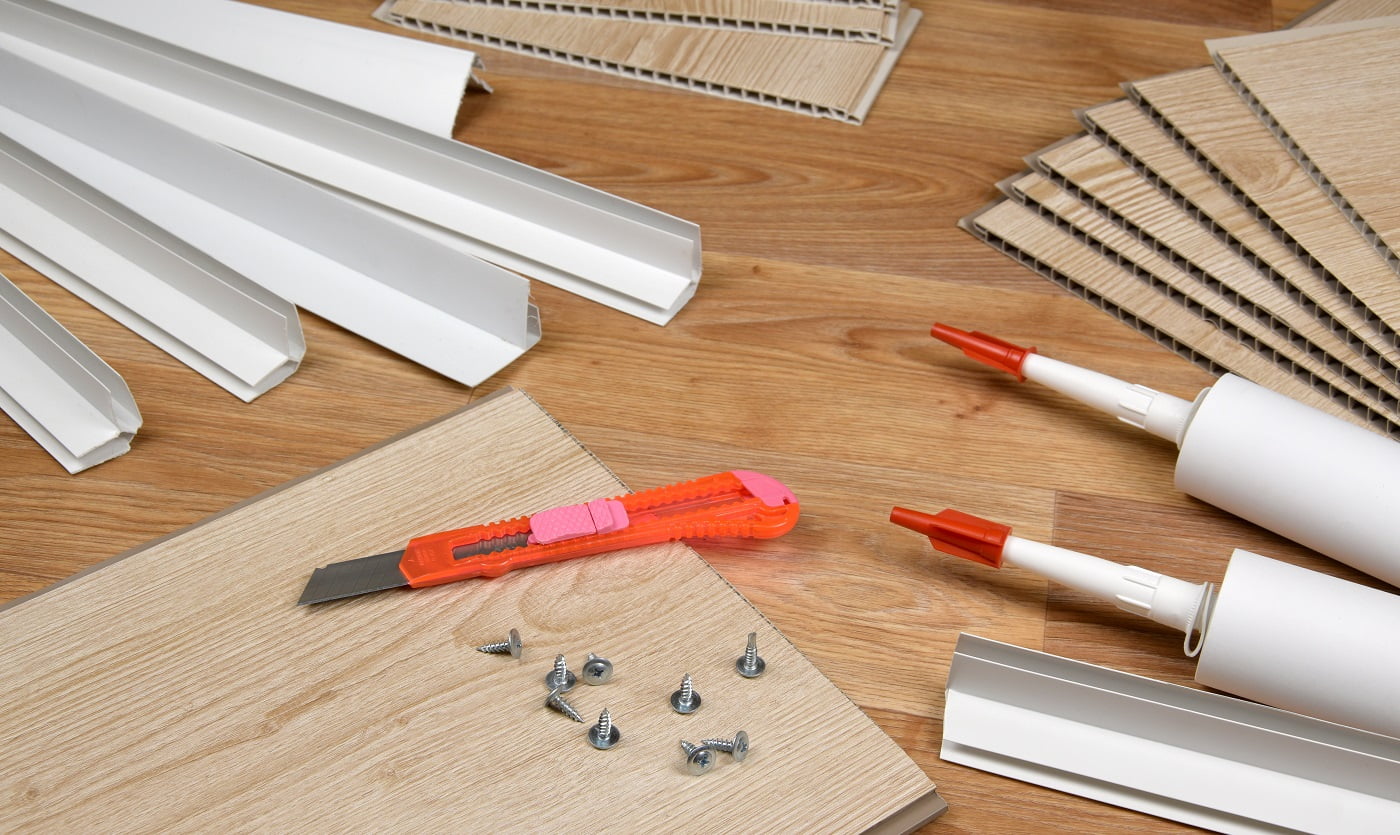 There comes a point in many homes when a vinyl repair must be done. 
These repair projects or renovations can be costly, but with a bit of glue and some hard work, this concern can be solved. After all, vinyl has incredibly versatile uses in both the home and industry. However, as with all materials, the test of time will eventually wear it down. 
To keep your vinyl looking its best, repairs are an inevitable necessity. 
It makes sense that the adhesive can cope with the flexible working conditions that the material undergoes, all while maintaining a solid bond. And finding a suitable glue for the job can make all the difference in the quality of repairs done. 
This article will help narrow your search down and get you started with what you should look for in a suitable vinyl glue. So, without further ado, let us begin!
Best Glue For Vinyl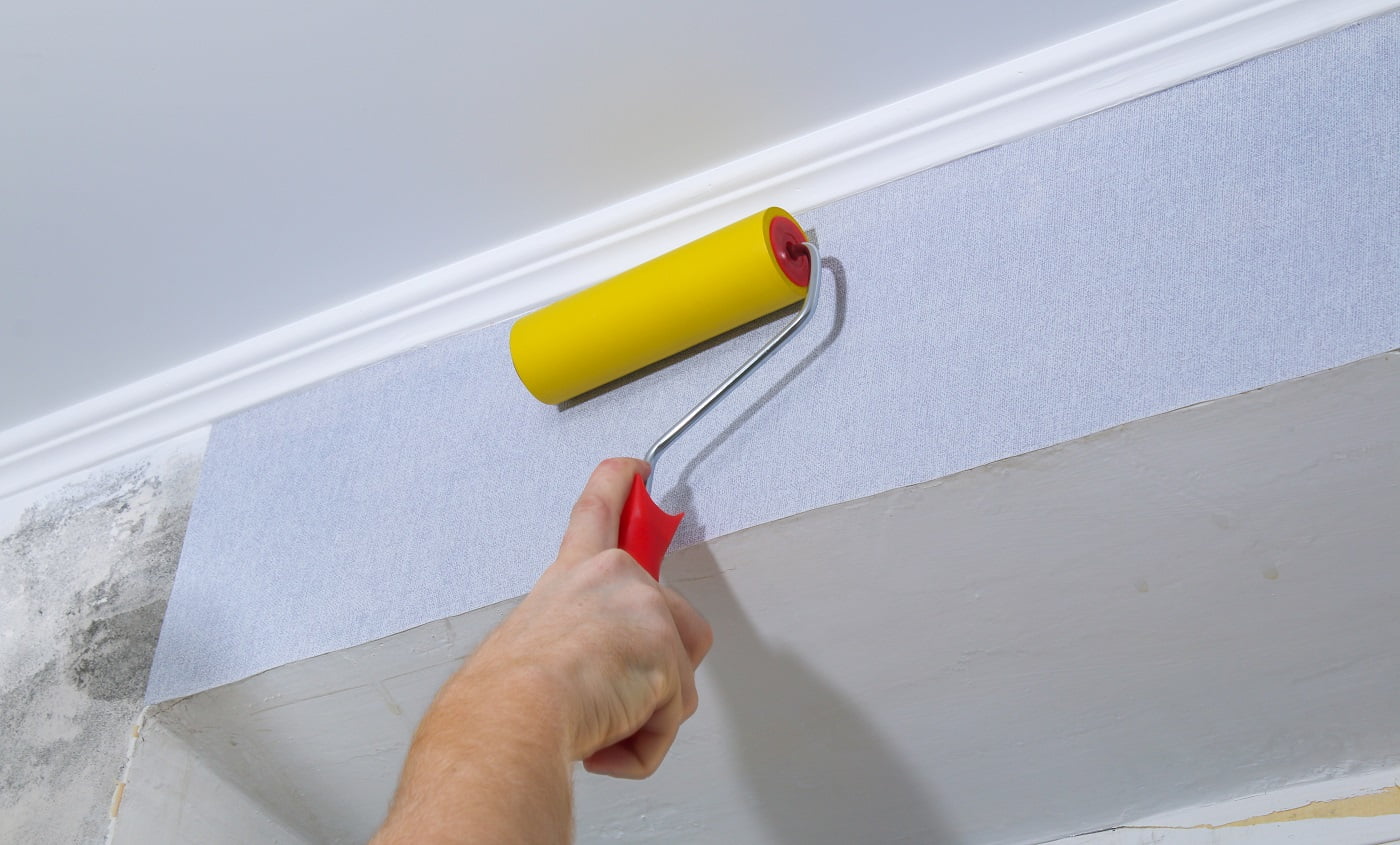 The HH-66 adhesive is an incredibly strong adhesive designed to handle vinyl material as well as vinyl-laminated fabrics. It forms a barrier against extreme temperatures and has the ideal size for general maintenance use. This adhesive is highly resistant to any oil, fuel, grease, and other chemicals.
Why Did We Like It?
RH Adhesive's HH-66 adhesive is the perfect choice for any vinyl material in different conditions. A great convenience is the option to apply it using a wet or dry application method – the sealant will hold steadily either way. 
With the wet application possibility, the glue has a weatherproof nature. Applying it under harsh weather conditions yields the same outcome as an application in average weather. This makes it ideal for even submerged repair work; it can hold its own despite being exposed to water. 
Additionally, the application process itself is relatively easy and quick. The drying time was extremely fast; within minutes, the bond had been made. 
An already easy application process is made easier by the clear color of the glue. Seeing where it is being applied is a great help in having a clean application.
What Could've Been Better? 
Drying times on the HH-66 vary depending on the temperature and climatic conditions. Under high temperatures, the glue will stick quickly, sometimes within seconds. But for those working with a large surface area, it may be a nuisance to have to reapply every few inches repeatedly. 
Pros
Wet and dry application

Waterproof

Ideal for patching and sealing jobs

Resistant to temperature and extreme weather
Cons
Fast drying time is unsuitable for large areas
From a respected brand on the adhesive market, Gorilla offers a fantastic construction adhesive product. It has a strong bond with weather resistance and is ideal for both indoor and outdoor projects. It is versatile in the different surfaces it can be applied to.
Why Did We Like It? 
Not to be confused with Gorilla's iconic super glue, this construction glue is a durable, heavy-duty product. It is straightforward to apply and use with its versatility. What's more, the fast dry time brings even more usability for easy application. 
It flexes and is fully waterproof when dried off so using it on outdoor projects brings no risks from natural elements of water or impact. Additionally, it can be sanded down and painted to give a flush look with the material when dried. 
The flexible nature of this adhesive makes it a suitable choice when filling up gaps or for surfaces that have spaces between them or are porous. Uneven surfaces were no problem in the application or filling in the recesses.
What Could've Been Better? 
One caveat about using this heavy-duty adhesive is the design of the bottle. To have the adhesive be applied, the tip of the nozzle must be cut. However, there is no indication of where to cut, and if cut wrong, the cap can be impossible to replace and stored away.
Pros
Low odor and VOC compliant

Secures quickly

Easy application

Versatile application
Cons
The nozzle must be cut and can compromise storage
A highly recommended and used adhesive for floor covering adhesives is this multi-purpose adhesive from Henry. Whether it is a professional or a small home project, this can serve its purpose well in easy application and versatility. It has an incredible grip, so once applied, there is no chance for it to be removed easily. 
Why Did We Like It? 
Overall the design of the container makes the adhesive easily accessible with a top open lid. Scooping the adhesive out and applying it at your discretion is excellent for any sized project or task you have. 
When it comes to the bonding power that the Henry adhesive has, it remains solid in performance. Following the instructions during application is vital to have the best results; that means letting it dry a bit to a sticky consistency.
Once the glue has been laid down, it is easy to clean up so long as it is before it has been set. This makes for a clean and controlled application overall with the best quality results. A damp towel is enough to tidy up the edges of the application or clean up any excess glue.
What Could've Been Better?
One advantage to this adhesive is the easy cleanup with a damp towel. It remains wet until it comes into contact with air. This can be a nuisance but should be considered nonetheless. It can also be considered a drawback as the glue will be ineffective if it is dampened even a bit.
Pros
No petrochemical solvents or ammonia

Simple application method

Low VOC and odor

Sticky grab to maintain adhesive grip
Cons
Glue must dry out before use
The Heavy Duty glue variant from Rhino Glue has a rugged and extremely versatile formula. It can work on a range of materials with different densities and textures. It is a solid and capable adhesive with a fast-drying time and durability that can withstand many obstacles.
Why Did We Like It?
When working with adhesives, the application is the most crucial part. Applying Rhino heavy-duty adhesive to material and allowing it to bond is an easy experience. With the short bond time, there was no fumbling with clamps or repositioning necessary. 
Additionally, the actual strength of the glue is incredible. Only a small amount of the adhesive is required to create a lasting bond between the two surfaces. While this is an incredible feat with such a small amount of glue, it also means a regular container lasts a long time. 
What's more impressive is the durability alongside the strength of the adhesive. Rated to withstand heat and moisture as well as impacts, the Rhino adhesive can secure any surfaces together for a lasting bond. 
What Could've Been Better?
Making mistakes is bound to happen at times while making repairs or working on a project. With the Rhino glue, there is a strong grip formed almost instantly. As such, if used on vinyl, there is a possibility that the adhesive will bond and discolor the material, leaving little room for error. 
Pros
Fast drying and cure time

Compatible with many material types

The small amount required for use

Strong durability
Truly a unique option from J-B Weld is this two-part epoxy putty stick. Once mixed together, it creates a polymer that can be manipulated to adhere and fill up gaps in the surface of the material. It has been rated to work with plastics and similar materials.
Why Did We Like It?
One of the most remarkable features of this adhesive is the NSF certification. This guarantee opens up the range of possibilities and use-case scenarios for repairs and projects involving potable water.
Drying out the glue is an easy 20-25 minutes, with a complete cure setting in within two to three hours. Once cured, the glue has an off-white color to it. Additionally, the modifications that can be done after curing to have a cleaner result are a great feature to have. 
As for the strength of the adhesive, it has a strength of 600 PSI, which is by no means a light performance. When being kneaded to fit into a gap or recess, the glue may be weak, but it won't be going anywhere once it has been allowed to settle.
What Could've Been Better? 
Waterproofing does not seem to be a strong suit for the J-B Weld adhesive. It has been noticed that when using this glue in projects exposed to moisture, the epoxy takes a hit. When used on pipes or outdoor projects, the adhesive would not be able to maintain the bond. 
Pros
Easy mixing of epoxy

Malleable shape before setting

Instant bonding

Can be sanded, painted, and cut when dry
Cons
Not ideal for projects involving moisture
Coming out of Canada, this adhesive by Loctite is a great tool for vinyl repairs as well as plastics and fabric. It has a long-lasting repair that remains clean in its finish even after extended amounts of time. With waterproofing and a flexible consistency even when dry, it is capable of indoor and outdoor use.
Sale
Why Did We Like It? 
Having an adhesive that is flexible enough to maintain its bond even after drying is extremely useful when working with plastics. The Loctite adhesive performed well in keeping its adhesion and also had a clean finish to it. 
As it dries clearly, there is no need to compromise a repair for a messy appearance. The clear finish will make it seem as if there is no glue necessary in the first place. This clear finish is maintained over time with no yellowing or becoming brittle, which gives the repair that much more longevity.
Of course, when it comes to vinyl and plastic adhesives, waterproofing is an important feature to have. The waterproofing in the Loctite glue is up to par and effectively keeps moisture out well. Indoor and outdoor repair jobs are no issue for this adhesive.
What Could've Been Better? 
Loctite has specifically designed this adhesive to work with plastics and similar materials like vinyl. To join these materials to different material types and densities can cause the glue to underperform. Special care must be made to ensure the material falls under the use cases of this adhesive.
Pros
Long-lasting repair

Waterproof formula

Flexible for plastics, fabric, and vinyl

Easy application tube design
Cons
Not versatile; works only on materials listed
A straightforward adhesive, this vinyl tile repair adhesive from Henry does what it says and does it well. Applying this glue to vinyl tiles will have them set securely with little evidence of a repair ever being done. Indeed a valuable tool to have, be it for a complete renovation or a touch-up of your vinyl tiles.
Sale
Why Did We Like It? 
If working on vinyl tiles, then it is a no-brainer to have a bottle of Henry Vinyl Tile Repair adhesive handy. It is quite literally designed to adhere to vinyl tiles specifically, so it has all the qualities you might need in a vinyl adhesive. 
Having flexibility in the glue's consistency before hardening was great to fill in uneven surfaces before placing the tile. Additionally, working with flexible plastics becomes more manageable when using adhesives of similar viscosity. 
Once the glue has been set and hardened, it forms an almost permanent bond between the base flooring and the vinyl tile. Only a small quantity is necessary to create this strong adhesion.
Once the glue hardens a bit to a tacky consistency, it can be easily applied to the surface and worked with for a clean result. The finished product blends in with the rest of the tiling and is almost imperceptible. 
What Could've Been Better? 
While the Henry vinyl tile adhesive may be designed for repairing and placing tiles, it is not the one-stop solution to every vinyl tile-related problem. When dealing with repairs where only a portion of the tile has become loose, it is lacking. It is evident that it performs best when the full tile is replaced.
Pros
Simple application process

Strong adhesion

Fast repair

Flexible consistency
Cons
It does not perform well for partial tile repairs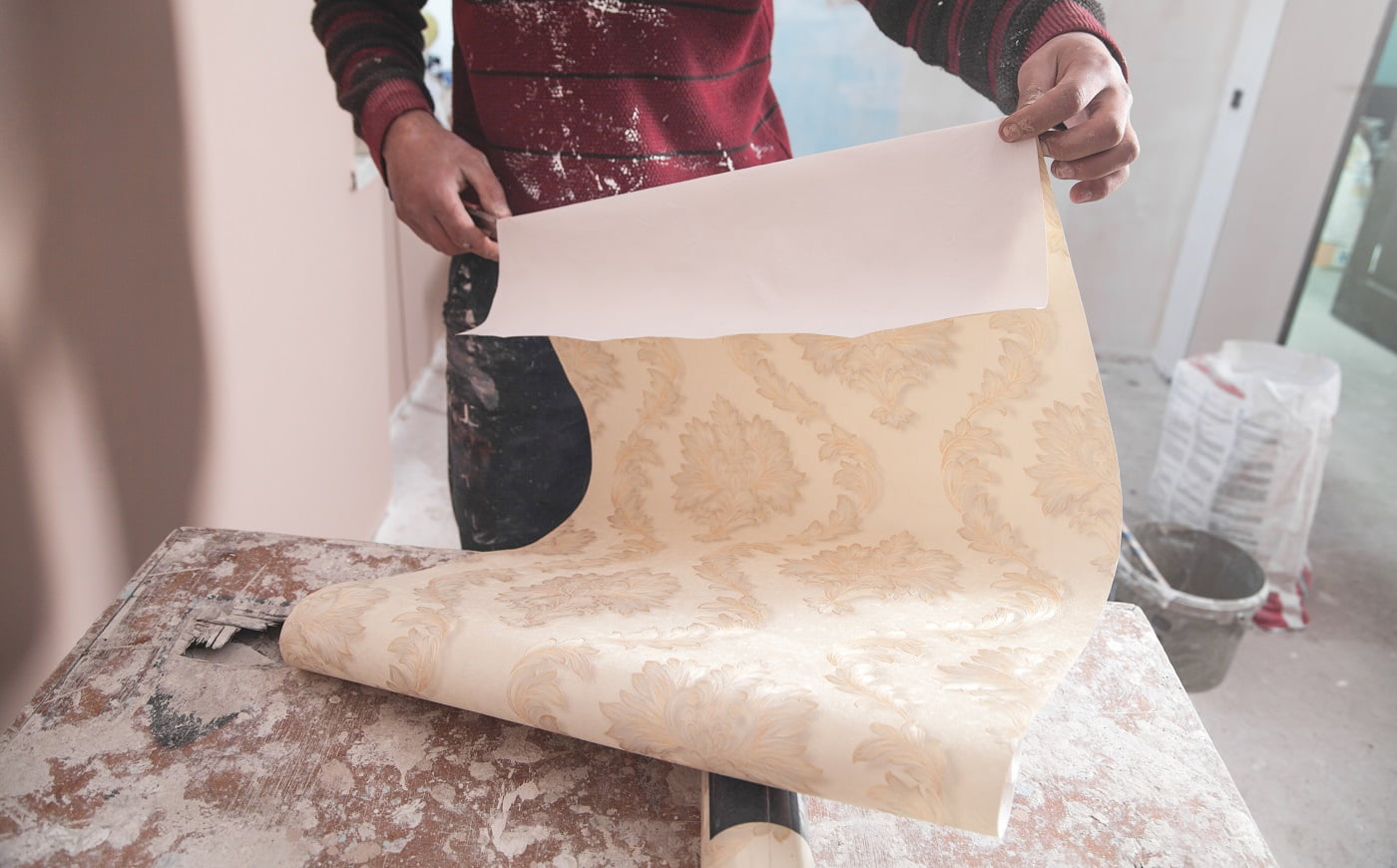 Vinyl Glue Buyers Guide
Investing in an adhesive to touch up vinyl is a smart choice not just for the durability of the vinyl but also for environmental care. Vinyl does not break down naturally, so to keep it out of dumps, you should repair your vinyl as much as possible. 
Maintaining vinyl requires specific qualities in the adhesive; otherwise, there is a chance of it not working. Here are things you should keep in mind when looking for the suitable glue for you. 
Types Of Vinyl Glues
Vinyl glue has four types that differ in their strengths and use cases. They are cyanoacrylates, epoxies, polyurethane, and silicone glue. Each one is suited to a specific kind of vinyl and performs differently. 
Cyanoacrylates are also known as super glue and have a fast setting time. They use air to harden and create a solid mesh-like bond to the surface of the material. 
Epoxies are traditionally a mixture of two formulas to create a strong adhesive. These glue types are great with rigid types of vinyl as they can hold shape as well as fill any recesses. 
Polyurethane glue is versatile in the materials it can adhere to. Thin and flexible vinyl fall under these material types. It requires preparation of the surface in order to create abrasions for the glue to grip. 
Silicone is suitable for vinyl that has a definite shape. The strength of the bond is determined by the amount of contamination on the material's surface. Therefore, keeping it dust and debris free is of utmost importance when gluing. 
Unique Features
With variations in formula across manufacturers and brands, there are certain features in the glue that set it apart from the others. Whether it is in compatibility with vinyl or other areas, every adhesive is unique. 
Taking note of what sizes the glue bottles are available in is important. Not having enough adhesive to complete a repair can mess up the entire process; leaving areas incomplete just means another necessary repair in the near future. 
There are a variety of sizes for glue bottles, some even coming in multiple packs. Determine how much glue is suitable for your project and buy accordingly. 
On the package of the bottle or product description is a list of compatible surfaces the glue was designed for. Match the material you are working with to an adhesive that is able to form a bond on it. Using the wrong glue with the wrong material can result in a weak or nonexistent bond. 
Application of the adhesive is one of the most critical steps in the repair process. A proper application can ensure the repair lasts longer and also has a more clean result; the repair will be flush with the material. 
Additionally, there are situations where the surface to be glued is in a small, hard-to-reach area. To help increase accessibility and ensure a clean application, the nozzle and tube shape of the bottle should be taken into account. 
Depending on the extraction method of the glue, it can determine how steady the glue is removed. For example, a squeeze bottle allows you to control how quickly the glue is removed for slow, precise work or faster and larger applications. Furthermore, the nozzle design can affect how finely the glue can be applied. 
Surface Preparation
Vinyl is a smooth surface that picks up dirt and oils easily. To ensure the bond made is durable, the surface should be prepped before applying the adhesive. 
Cleaning the surface to remove any contaminants is the first step to preparing the surface. Next, sand or rough up the surface to create a texture that the adhesive can grip and create the bond. These small measures will go a long way in keeping the strength of the adhesion at its most efficient and stand the test of time.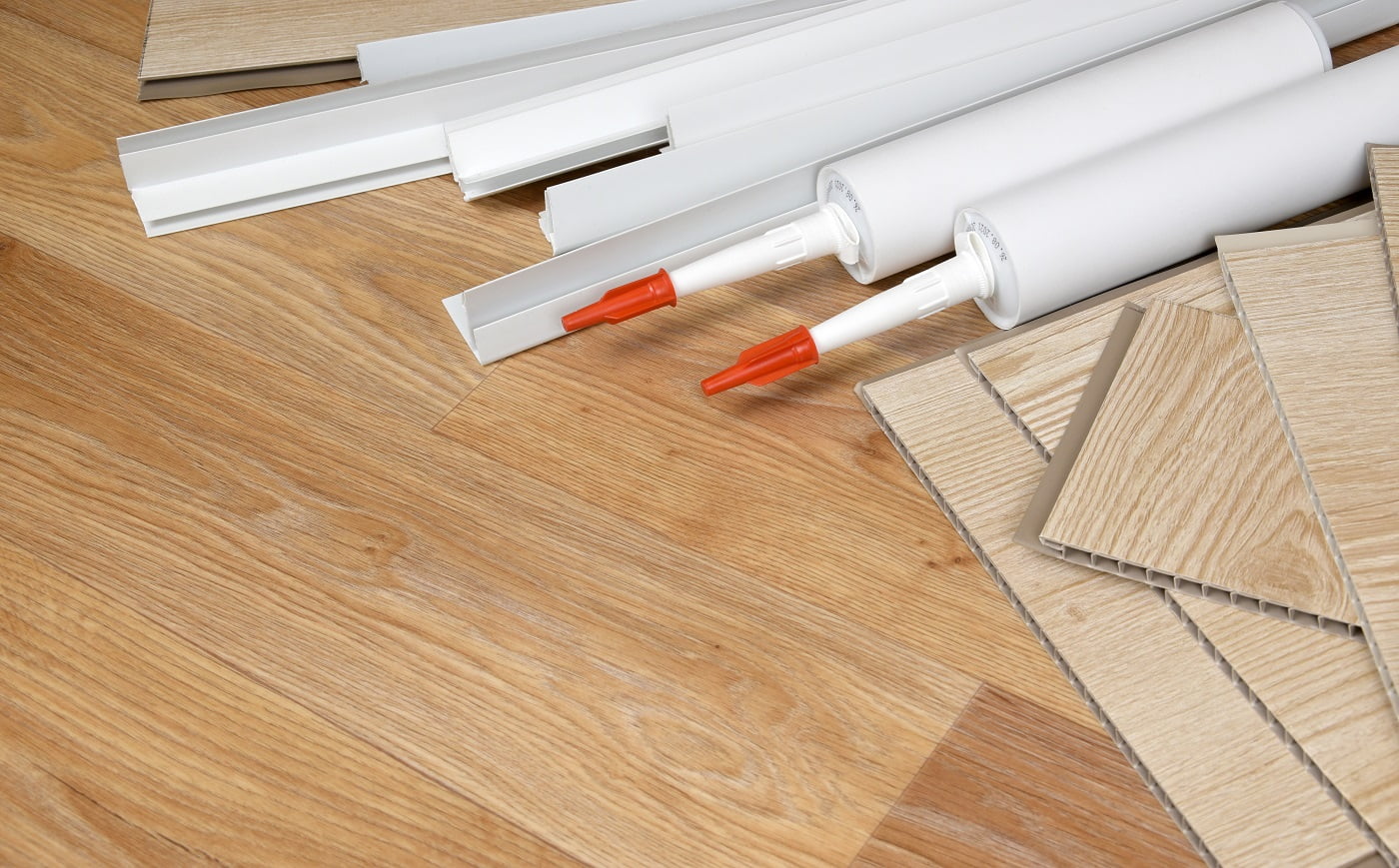 Verdict
Now that a few options have been presented and you have a better idea of what to look for in a vinyl adhesive, it is time to decide. Which glue is the most suited to your needs? 
The safest choice for us is the Loctite Vinyl, Fabric, Plastic Adhesive. The clear finish, easy application, and fast drying time make it an all-rounder option for a clean repair job on flexible vinyl. 
On the other hand, the Gorilla Construction Adhesive for vinyl on a rigid surface is sturdy and versatile. Additionally, the PlasticWeld from J-B is an excellent epoxy alternative. 
But for a more heavy-duty task, the HH-66 is the way to go. With wet and dry application and strong weatherproofing, this glue is an adhesive that will last. 
Choosing a suitable glue makes all the difference, so take the time to compare and get the perfect one for you. Your vinyl will be that much better for it!
Related Articles
3 Best Adhesive for Carbon Fiber
The Difference Between Epoxy & Super Glue
How to Remove Gorilla Glue From Skin Safely & Easily
11 Best Permanent Fabric Glues
11 Best Glue For Paper & Paper Mache
10 Best Ceramic and Porcelain Glue
11 Best Glue for Polypropylene
9 Best UV Light Glue for Amateurs & Professionals
9 Best Glue For Acrylic Plexiglass
9 Best Glue for Plastic Eyeglass Frames
10 Best Glue For Stainless Steel
Polyurethane Glue 101 | All You Need to Know + Buyer's Guide
Gorilla Glue vs. Super Glue | Strengths, Weakness + Winner?
JB Weld VS Gorilla Glue | Comparison & Winner
9 Best Glue For Hardwood Floors
7 Best Adhesive For Acoustic Foam
Glue That Works On ABS And PVC