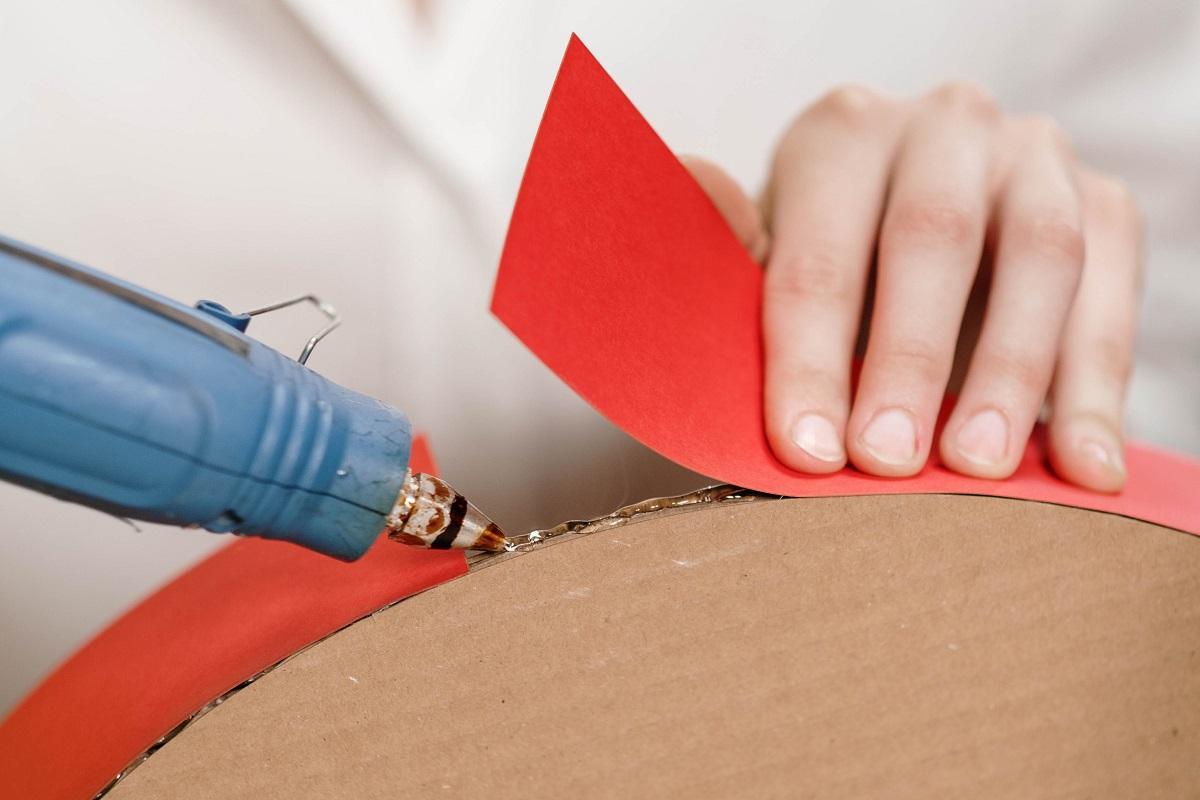 We often use cardboard for DIY projects and other artistic endeavors, and we often need glue to stick it together. 
Children, especially, need to get crafty for school projects, and they need a good adhesive for that purpose. But how does one decide which is the best glue for cardboard? There are many adhesives available, but it is a tough job to decide which is the best one.
It is pretty frustrating to get glue that isn't effective, and since cardboard is a little thicker than most materials, you need strong glue for it. This is why we have prepared this review of the best adhesive available for cardboard online, so read on to know more!
Best Glue for Cardboard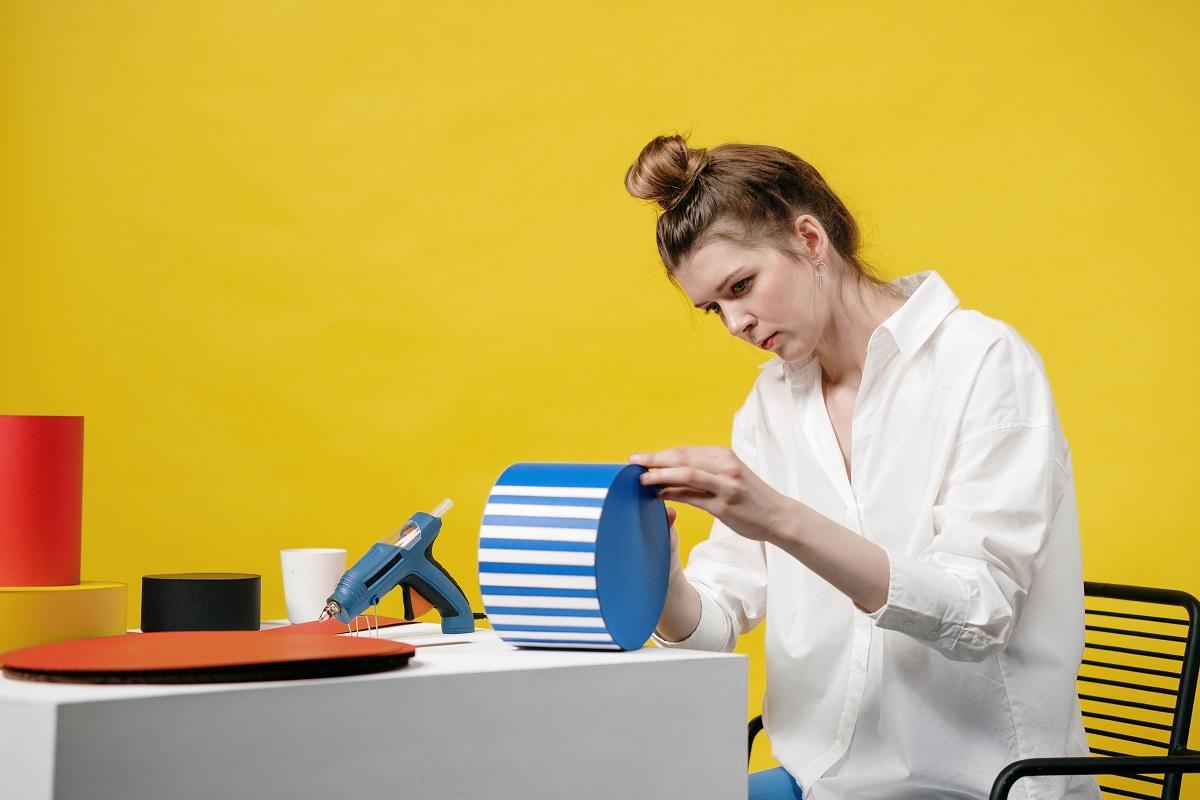 First up, we've got the 3M 45, an economical yet high-performing option. It is highly rated and comes in a pack that weighs 10.25 ounces. White in color, it is a spray adhesive that can be easily used to stick cardboard together and other lightweight materials.
Why Did We Like It?
To begin with, we like how fast-acting it is since it provides a secure bond in just 30 seconds to 15 minutes. This means that you can get back to working in no time! The glue is also pH-neutral, and we like how it's compatible with photos, so it can be used in albums and scrapbooks.
In addition to this, it's also compatible with other light-duty materials like paper, felt, cork, foam, and even lightweight wood and fiberglass. This makes it multipurpose and great for crafts, art projects, light repairs, and soundproofing.
Interestingly, since it is a spray adhesive, it provides excellent coverage on larger surfaces. This also ensures that it doesn't drip and ruin your artwork and causes little to no mess. Thus, the product is more efficient than glue sticks, super glue, and other similarly messy substances.
What Could've Been Better
From our experience, it is undoubtedly fast-acting and reliable. But to dry the glue in less than a minute, the project needs to be left out in the air, with the glued side up top. This is so that the air can dry it up fast. So, if you use the glue on a surface that cannot be exposed to air, it will take longer to dry.
Pros
Fast-acting

Compatible with a variety of materials

Excellent coverage on larger surfaces

Causes minimal mess
Cons
Needs exposure to air to dry fast
Another highly-rated product, this glue works very well with cardboard and other light materials. This is perfect for any craft or DIY project where a strong bond and less curing time is required. It is locally manufactured in a quality-controlled environment and is perfect for a multitude of uses.
Why Did We Like It?
We like how this product comes in the form of a hot glue stick that can be used with pretty much any full-size glue gun. It is fast-acting and can form strong bonds in less than 30 seconds, which lets you get back to your work as soon as possible.
This glue can bond together wood, plastics, PVC, polycarbonate, and even aluminum. Another remarkable thing about this product is that it is crystal clear once applied. This means that you can read through it, and it won't leave any color.
Moreover, it is essential for a glue that may be used by a younger age demographic to be non-hazardous. And the Adtech 220-115-5 is non-toxic and safe for people of all ages to use.
What's more, it has a tensile strength of 377 PSI and is resistant to reasonably high temperatures, which makes it a winner in our book!
What Could've Been Better
Though this product excels in terms of performance, we did notice some scope for improvement. It emits an unmissable, strong smell that can get a bit overpowering when using it. We believe that resolving this odor problem would improve the product even more.
Pros
Compatible with a glue gun of any size

Can be used with a variety of materials

Non-toxic

Crystal-clear

High tensile strength
The following product on our list is the adhesive from Books By Hand, a quality product that can be used with various materials. Books by Hand is one of the best businesses in the field of crafts and other art supplies and makes art supplies that are intuitive to their customers' needs.
Why Did We Like It?
One of our favorite features of this product is that it is soluble in water. This implies that it can be mixed with water to thin it out, extending its drying time. This, however, does not compromise on its efficiency, and its tensile strength remains unchanged.
Furthermore, the adhesive is solvent and acid-free and is made of polyvinyl acetate. This indicates that it is environmentally friendly, non-hazardous, and suitable for people of all ages to use.
Most glues tend to lose their strength over time and need constant re-application, but the Books By Hand BBHM217 doesn't grow brittle with time. It is additionally fast-drying and clear and leaves no color once it dries. According to us, it also adheres to most porous surfaces and is a great choice.
What Could've Been Better
Even though it is compatible with most materials, we noticed that it wasn't as effective with metal. It wouldn't stick properly and needed a lot of quantity to stick things together.
Additionally, thinning the glue can also be tricky because there isn't any clarity on how much water will extend its binding time.
Pros
Can be mixed with water to extend its drying time

Eco-friendly

Non-hazardous

Fast-drying

Doesn't grow brittle with time
Cons
Doesn't work as well with metals

No clarity on the amount of water needed for thinning
This adhesive from Aleene is ideal for people who use adhesive generously and need it to dry super fast. Hence, this glue is a hot-selling product and is well-known among artists who need fast-acting tacky glue for their work. Moreover, it is pretty affordable and measures 8 ounces.
Why Did We Like It?
One of the key highlights of this product is that it binds 50% faster than some of its competitors in the market, which is why it's always in high demand. Another reason for its soaring popularity is that it maintains its color even after a long passage of time and doesn't yellow with age.
Another major point in its favor is its superior flexibility, which ensures that there's no thickening around the joints. We also like how the adhesive is non-toxic and suitable for adults and children alike to use.
Efficient and multipurpose, this glue is great for use with crafts, art projects, and other DIY endeavors. It can bind materials like wood and plastic in addition to cardboard and takes only 30 seconds to dry.
What Could've Been Better
We liked pretty much everything about this product, but we also felt that there were some things which the manufacturer could work upon. The tip of the container isn't very conducive to squeezing the glue, which makes it hard to pour. This, unfortunately, leads to occasional wastage, and a brush is needed to bypass the issue.
Pros
Multipurpose

Fast-drying

Doesn't yellow with time

Flexible

Non-toxic
Cons
Difficult to squeeze glue through the tip
Lineco is a reputed company that is well-known for making multipurpose and efficient adhesives. You can use it for various purposes and a wide array of projects, including DIY art and craft and even office work and filing. Overall, the Lineco LIN-901-1008 has many features that make it a bestseller online.
Why Did We Like It?
This is a permanent PVA adhesive that doesn't leave any color once it dries. We believe that a transparent finish is vital in an adhesive because an odd splotch of color on a piece of art looks out of place. In addition to this, it remains flexible even upon drying and has excellent lay-flat properties. 
The manufacturers have also buffered the adhesive to add an extra layer of protection. These features ensure that the adhesive works effectively and that artists maintain their aesthetic standards. 
Interestingly, the glue doesn't wear out or becomes brittle with age. It remains just as strong after years and ensures that any project stands the test of time. We also like how the glue is acid and solvent-free and can be used with materials other than cardboard, for instance, wood.
What Could've Been Better
Lineco is known for making quality products that are widely used and well appreciated by artists. However, when we received the package, we saw that the glue inside was solidified and refused to come out from the nozzle. It's unclear whether this was a one-off defect, but we do believe that the manufacturers should take note of this.
Pros
Soluble in water

Sticks to most surfaces

Doesn't wear out or become brittle with age

Clear and transparent finish

Flexible after drying
Cons
Some users received defective/solidified glue
Next is the Elmer E461, a multipurpose glue packaged in an 8-ounce bottle that is ideal for home decor projects, holiday decorations, and handmade gifts. Elmer's glue can be used for sticking together cardboard and other materials like light wood and paper.
Why Did We Like It?
This locally manufactured glue is an excellent product with a strong, wet tack and can be used for various projects. You can use it to stick photos into an album, and it is sure to last long and not weaken over time.
Another thing we like about it is that it is clear and transparent once it dries. This means that using it doesn't ruin the look of your DIY project. In addition to that, it is convenient to use as it doesn't run, and is excellent for porous and semi-porous surfaces,
According to us, this glue is ideal for dry indoor use because it can be easily cleaned up with water. You can even use it with fabrics if you've got a blow-dryer with a cold setting on hand!
What Could've Been Better
As we mentioned, this product is great for use with cardboard and paper. But it isn't as versatile as some of the other options on the list and is incompatible with metal. 
Note that the product was designed keeping school and other light-duty work in mind, and thus it isn't strong enough to bind metal.
Pros
Multipurpose

Easy to clean with water

Non-toxic

Clear and transparent
Cons
Incompatible with metal and other hard surfaces
Gorilla is a well-known adhesive brand, and it makes glue for a variety of projects. This Gorilla glue can bind not just cardboard but also paper, foam board, fabric, and some light plastic, making it ideal for school use. Since it is marketed toward young children, it does not contain any hazardous substances, and thus, is safe for use. 
Why Did We Like It?
The last entry on our list is the Gorilla 274201, which weighs 8 ounces and can bond with various materials. Paper, wood, cardstock, felt- you name it, and the glue can work with it. It can also be used to glue cardboard to sequins and glitter, which makes it ideal for craftwork.
One of the key highlights of this product is that it dries clear and doesn't leave any color behind. This means that the transparent finish makes it easy to read words and see any designs on the surface.
We also like how the adhesive has a thick consistency, which doesn't create a mess. Interestingly, the glue is easy to extract and can be done through a convenient anti-clog nozzle.
What's more, it can even be used to make slime, which is a plus for people of a younger demographic.
What Could've Been Better
Though the glue is perfect for cardboard and other basic materials, it dries slower than its competitors. This means that it takes longer to complete a project because not waiting long enough would lead to the materials not sticking properly.
Pros
Dries clear

No mess formula

Non-toxic

Ideal and safe for children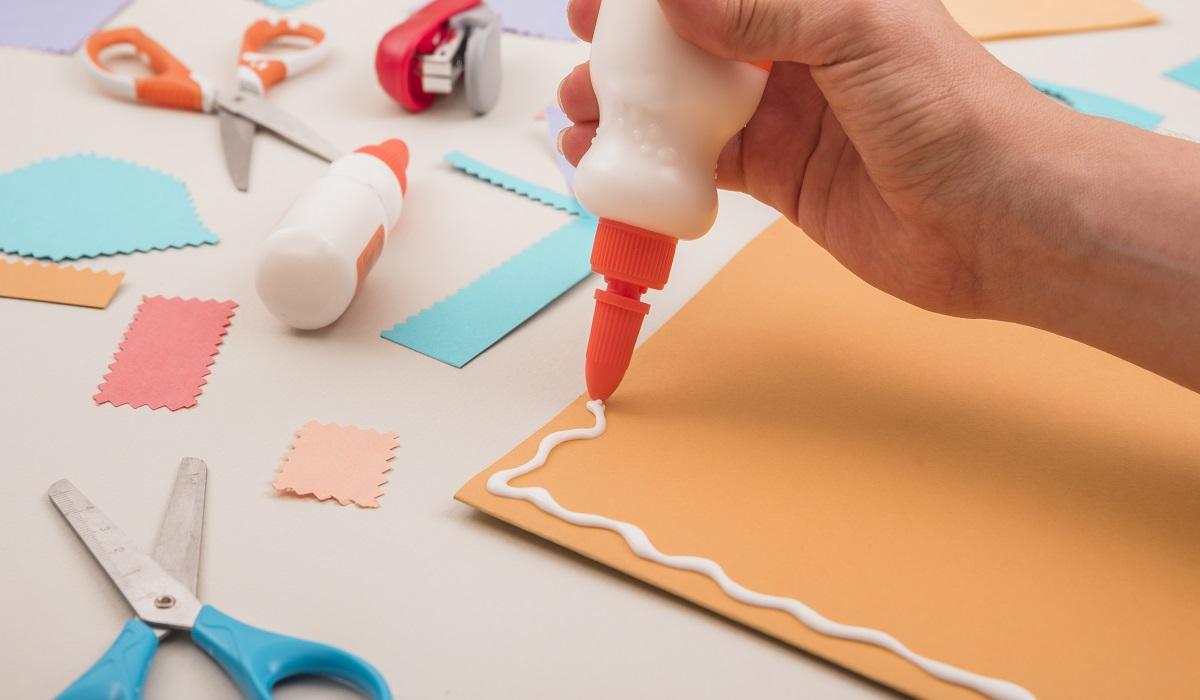 Glue For Cardboard Buying Guide
We believe that two major points must be kept in mind while buying cardboard glue. These are:
1. Kind Of Glue
There are different adhesive types, such as tacky glue, PVA, etc.  PVA glue is a water-based resin glue, and tacky glue is super-thick and sticks to surfaces easily. We also have spray adhesives that cover large areas and are usually not too precise for application. 
However, when it comes to cardboard, we believe that PVA is the best kind of adhesive, and thus, we recommend the Lineco LIN-901-1008.
2. Method Of Application
The glue can be applied on the surface in a variety of ways. It can be sprayed using a spray top, applied using a hot glue gun, or simply squeezed out through a nozzle. However, a nozzle provides the most accurate application, and hence we recommend the Gorilla 2754201.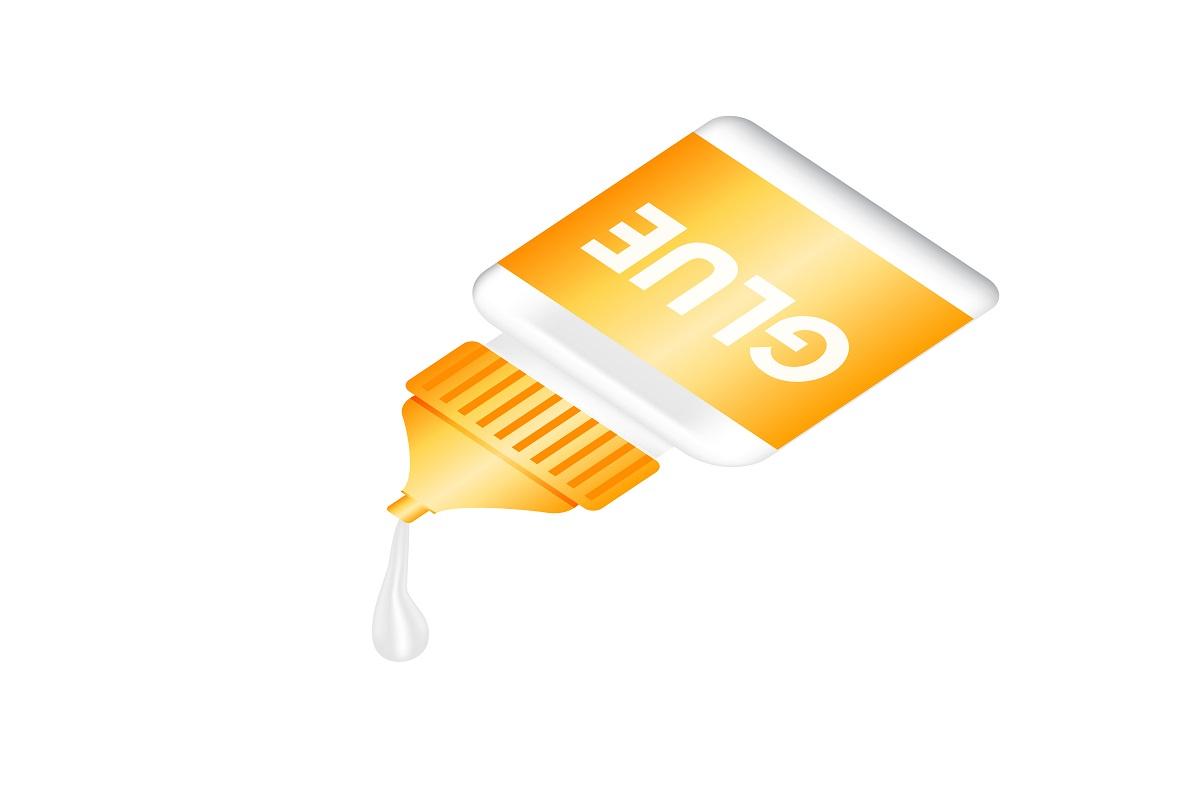 Verdict
Now, as we've reached the end of our review, we can safely say that choosing the best glue for cardboard can be pretty tricky. There are many factors to be kept in mind, and since most of the products are similarly priced, choosing one becomes quite difficult.
Thus, our first pick would be the 3M 45. Despite being a spray adhesive, it offers a precise application and is incredibly effective. Our next recommendation would be the Adtech because of its seamless application. Since it is made to be used with glue guns, there is no doubt that the application is easy and mess-free.
We hope you found our guide helpful, and do let us know your final choice in the comment section. We will see you again soon with yet another informational review soon.
Until then, take care, and stay safe!
Related Articles
11 Best Glue for Polypropylene
11 Best Glue For Paper & Paper Mache
9 Best UV Light Glue for Amateurs & Professionals
13 Best Wood Glue for Firm and Durable Bonds Today
10 Best Ceramic and Porcelain Glue
11 Best Permanent Fabric Glues
10 Best Leather Glue on the Market
9 Best Glue For Acrylic Plexiglass
9 Best Glue for Plastic Eyeglass Frames
10 Best Glue For Stainless Steel
JB Weld VS Gorilla Glue | Comparison & Winner
9 Best Glue For Hardwood Floors
7 Best Glue For Particle Board
5 Best Glue To Fix Fridge Plastic
7 Best Adhesive For Acoustic Foam
Glue That Works On ABS And PVC