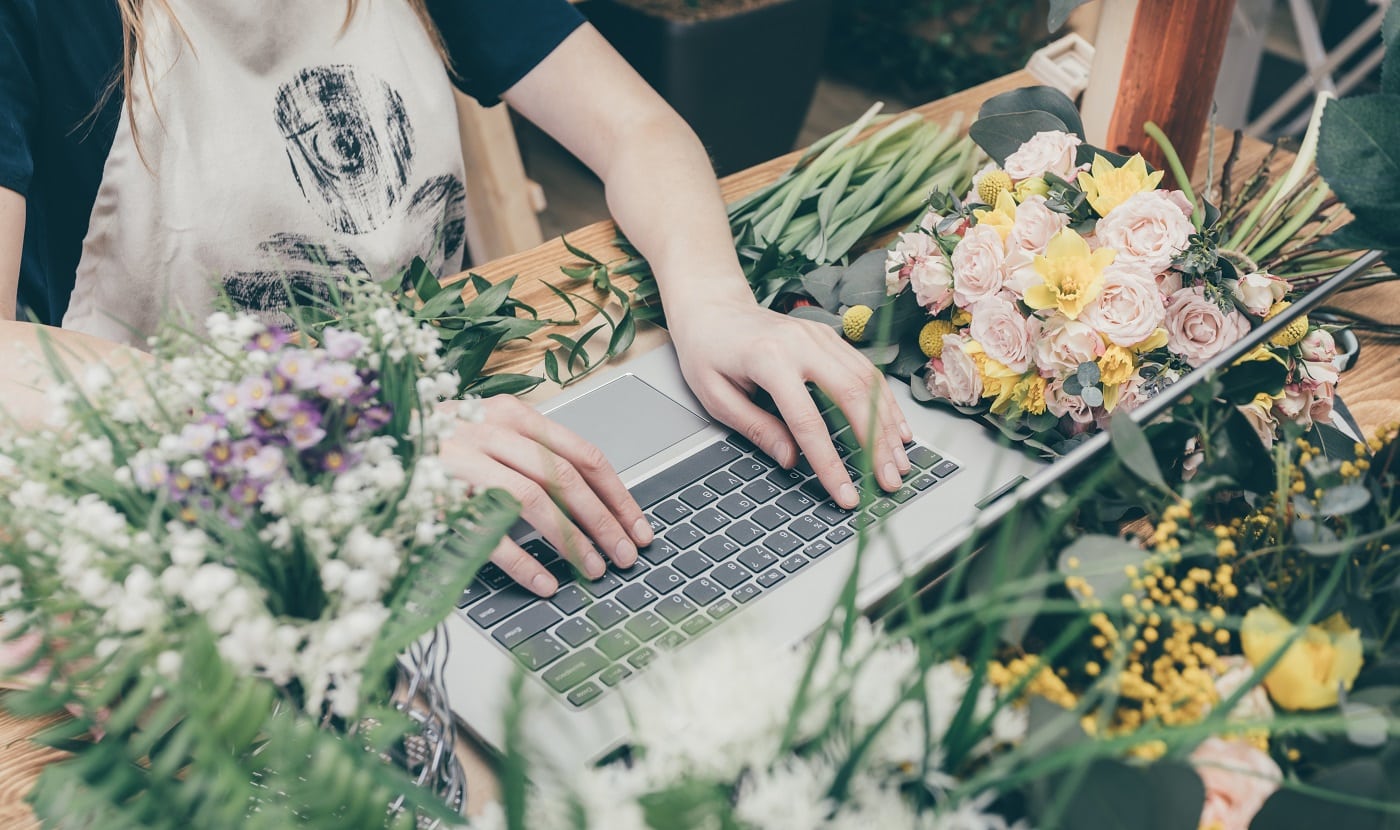 Gardening is an all-too-popular hobby that requires patience and skill. With online gardening stores growing in number, everyone has a chance to develop their green thumb.
As the world is becoming increasingly aware of the importance of nature, gardening, as a hobby, is making a huge comeback. In fact, people have been purchasing houseplants more often now, putting in the time and effort to care for them.
Do you have a little garden at your home, or are you looking to begin the journey now? Either way, we are here to help you in your quest. We have looked into some of the best online gardening stores and reviewed the top 40 for you.
Take a look at these online options and pick the right one for your needs. Whether you're looking for seedlings, accessories, tools, or other gardening-related items, you'll find them here.
So, without further ado, let's begin!
Top Online Gardening Stores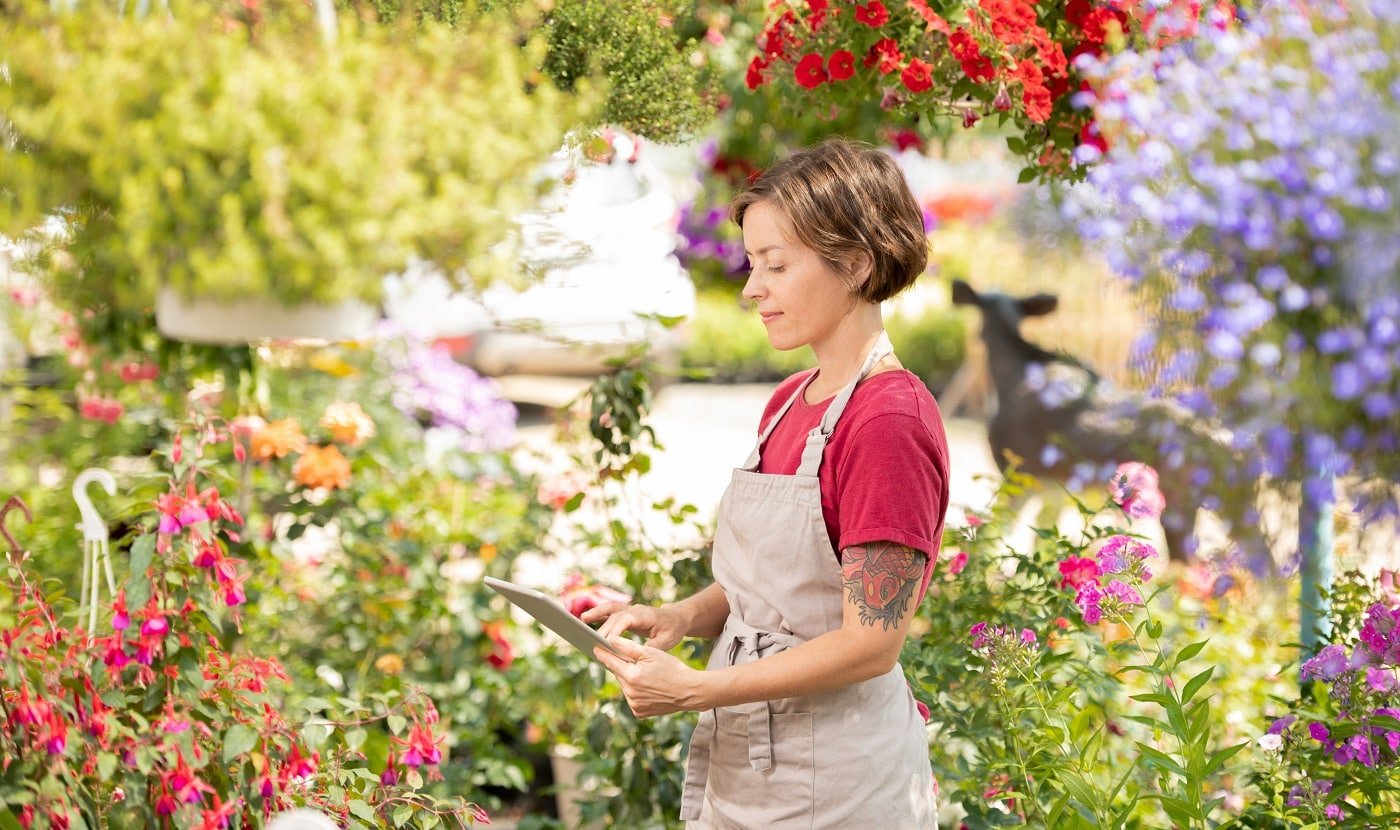 With four decades of experience under their sleeve, Plow & Hearth, a Virginia based company, is one of the most reputed online gardening stores you can trust.
If you take environment conservation very seriously, you'll love Plow & Hearth for their fantastic initiative. The company has donated over three million trees to local forestry commissions (in Virginia).
Their online store is growing in popularity as more people share and review their excellent experience with them. The company sells everything – from pest control to bedding, gardening tools, and even outdoor fire pits!
They have put in immense hard work to create an intuitive website for their international customers. Moreover, their products are categorized based on a price range (and other filters), so you can stick to your budget while building a beautiful garden with their help.
A company's growth tells you everything you need to know about its popularity. Gardener's Supply Company was founded in the '80s and has turned into a booming online business in the recent years. What began as a catalog mail-order company soon turned into an entirely employee-owned one.
This online gardening store sells everything a gardener could want – equipment and tools, gifts, plants, seedlings, and much more. But that's not all; every time you make a purchase from Gardener's Supply Company, you'll be filled with pride at the opportunity to support the less fortunate.
How? Well, this company donates 8% of its pre-tax profits to various gardening charities and organizations in the US.
Moreover, you'll find other great products like greenhouses, pond care items, irrigation systems, and more. Anything you'd need to set up a beautiful garden of your own, you can get it at this online store.
Are you new to gardening? Worried about how to take care of your new plants? What if you had a comprehensive guide with detailed information and step by step instructions on how to grow and take care of plants?
This is precisely what Aerogarden offers through its website. Right off the bat, the interactive website design and informational guides help you get started. Moreover, the company offers various tools like grow lights and seed kits – perfect for creating an indoor garden.
You'll also notice a 'Deal of the Day' section where you can take advantage of the various ongoing daily deals and purchase budget products. Buy a membership, become a part of the 'Grow Club' and get insider information on gardening products and more.
As the name suggests, this company began by building commercial greenhouses. Once it gained experience, the company spread its wings into the online business world.
On visiting the Greenhouse Megastore website, you will find every piece of equipment you might require for your greenhouse. Founded in 1993, the company has become popular as an online business that provides gardening tools to customers and a leading supplier of greenhouses.
One of the best things about this online gardening store is its one-year unconditional guarantee on each product that is sold. Not just that, this company is known for its excellent customer support and knowledgeable staff. So, if you are just an amateur gardener and are looking for help, Greenhouse Megastore is a reliable online gardening store to visit.
If you haven't already guessed by the name, Seeds Now is an online gardening store where you can find almost any kind of seeds you need. Whether you're looking to grow a little zucchini garden, or you would instead grow strawberries or tomatoes from a bag (sounds fascinating, right?), it's all there on Seeds Now.
This little homegrown company has gained immense popularity over the years. This isn't merely because of their vast collection of seeds, but also their immaculate website design and customer service.
Were you looking for a storage vault to keep your plethora of seeds in? This company will give you one of those too! The best part – you can opt for a 'starter pack' to begin your journey with (which will cost you less than a dollar).

Are you looking for a company that you can trust with your eyes closed? What about one that has been up and running for 150 years?
Park Seed is one of the oldest (and largest) seed distributors in the US. It remained a strictly family-owned business right up until 2005, after which it is now a division of Jackson & Perkins Park Acquisitions.
Although the company still functions primarily as a mail-order business, they now have a growing online presence to add. Customers can order fertilizers, food trays, seeds and bulbs, and gardening tools.
Furthermore, there are numerous blog posts and informative articles to help you learn while you shop. But it doesn't end there – their customer service options include an online chat, eliminating lengthy and expensive telephone bills in return for guidance.
You might be wondering what Amazon is doing on this list. Isn't Amazon the go-to online store for clothes, accessories, gadgets, and everything in between? Well, it turns out that Amazon even has a gardening supplies section.
If you're interested, you could find some amazing gardening tools, books, and nutritional supplements sold by Amazon itself. However, you'll also find other small vendors using this online space to sell their gardening items (be it fertilizer, seeds, or gardening tools).
For those Amazon customers who have a Prime membership, you can avail of their free two-day shipping on hundreds of products. To top it off, the online 'department store' section essentially doubles as a comment and review section where you can read through other customers' purchases and learn from them.
Before you find the humor in the name, let us tell you why Burpee Seeds is an excellent online gardening store that is worth your time. Founded back in 1876 by Washington Atlee Burpee (yes, that's where the name of the company comes from), this company turned from a mail-order chicken company to a supplier of gardening paraphernalia.
Burpee's love for gardening took him to Europe in search of exotic seeds that would survive in the US climates. He developed research facilities and test farms and introduced several kinds of exotic seeds that the people of the US had never seen before.
By the 1900s, the company became a center of innovation, selling starter kits for new gardeners, hybrid vegetable varieties, and so much more. Now, their online business is booming, and you will find live plants, sprinkler systems, fertilizers, and a plethora of seeds to choose from.
If you're on a budget and are looking for unique gardening tools and supplies, you'll find an enormous collection at Overstock. Their online gardening store has been designed in an 'Amazon-style' layout, so you might find this to be familiar and comforting.
There are customer reviews and star-ratings that are helpful, especially for new gardeners. Not just that, the website offers gardening tips, advice, guides, and blogs to help you find your gardening style.
This online store offers unique items that you might never have even heard of. But once you see the customer reviews and read about their functionality, you'll find yourself wanting to buy another one of their unique offerings.
This company has its grassroots (no puns intended) in California in the year 2009. The company would hand-pick live plants from various growers along the West Coast and provide them at competitive prices to Californian customers.
Soon, Plants Express became a top-rated online gardening store. They even teamed up with Home Depot for customers who wish to place their orders at the store (rather than on their website). This is pretty thoughtful, as many customers still aren't too comfortable with technology.
One of the most unique aspects of Plants Express is their 'themed packages.' This includes themes like 'cottage garden,' 'Mediterranean,' 'tropical,' and much more. These packages are helpful for new gardeners who are struggling to envision their landscape but are curious to try their hand at gardening nonetheless.
Don't be intimidated by the company name. Monster Gardens is an online gardening store that specializes in all kinds of hydroponic supplies. If you are getting started with creating a beautiful garden ecosystem in your home, you'll find every single supply you need on this website.
This company encourages amateur gardeners to nourish their green thumbs, providing customers with meters, testers, fans, additives, lighting, tens, and more. There is also an option of purchasing certain 'packages.' These contain everything you require to grow specific systems (an LED growing system will get you a tent, carbon filters, a fan, light hangers, and ducting).
The best part – they have their own YouTube channel where they explain the ins and outs of setting up a hydroponic system.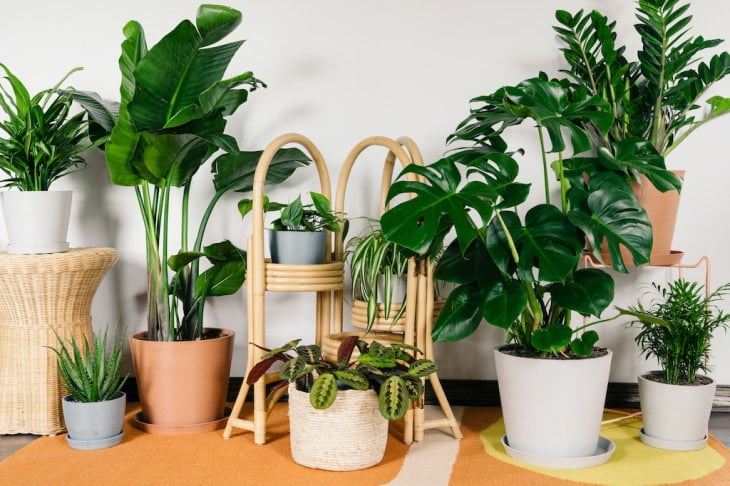 If you don't have the time, patience, or skill level required to grow plants from seeds, Bloomscape has the solution for you. This online store provides customers with houseplants and every plant accessory you may need to raise them.
Although you might feel that the variety of accessories is slightly limited, the company prides itself in providing top quality products. Each houseplant has been carefully tended to and raised, and the accessories you can buy will ensure that your plant pet thrives under your care.
Their website has been designed for all kinds of customers – from avid gardeners to first-time plant parents. The easy categories like 'pet-friendly houseplants, easy-care houseplants,' etc., help you find the right plant for your requirements.
Family-owned and run businesses have a reputation for being customer-oriented and supremely caring. This is precisely what you can expect from JFH Horticulture Ltd. The company has been in business for over 40 years and has a strict motto of helping other plant lovers discover their love for gardening.
Their online presence has been growing steadily over the past couple of years. This company strives to provide its customers with the right tools they require for building their own home garden. With nine family members working in the business, JFH has often stated treating their customers like their extended family.
You will find a wide range of gardening products on their website, allowing you to build your plant ecosystem.
Wayside Gardens is relatively different and impressively unique compared to the other online stores on our list. This company was founded back in the 1920s and catered specifically to a particular, sophisticated clientele who did not mind splurging on their gardens. The company would grow and sell extremely rare and unusual plants and bulbs to their ever-growing, demanding clientele.
In 1975, the company was taken over by Park Seed, relocating to South Carolina in the process. Now, Wayside Gardens has an incredibly engaging online presence where it continues to cater to a specific clientele.
You cannot expect to find the most budget-friendly, cost-effective, or most extensive variety of plants and gardening tools here. However, what you can expect are high-quality products backed by their guarantee.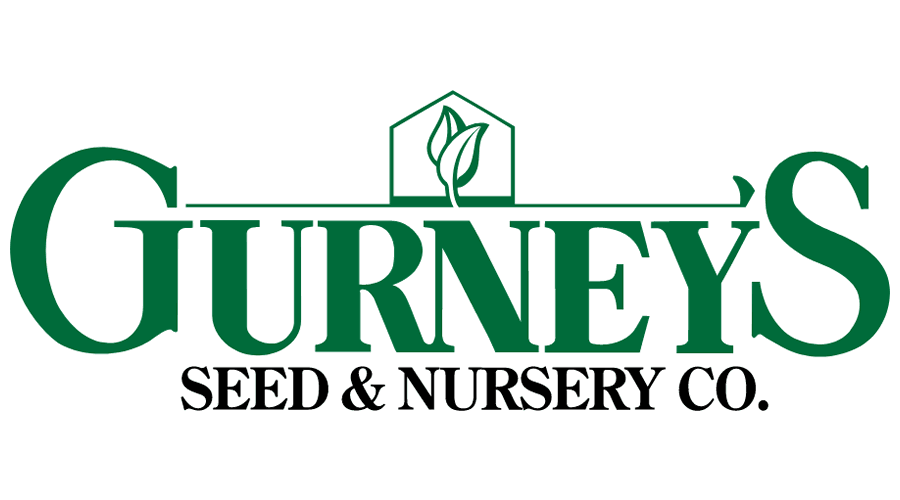 The next gardening supply store we have on our list is yet another business that has been running for over 130 years. This company based in Greendale had humble beginnings. They were well known for supplying a wide range of plants, berries, seeds, trees, shrubs, and gardening tools and supplies.
Their first-ever business catalog was published in 1910. Soon enough, they became one of the most reputed seeds and nursery companies in the US. The company prides itself on selling exclusive items that are available only on their website. Some of their special items include – Gurney's Perfect Pickle Hybrid Cucumber, Gurney Girl's Best Hybrid Tomato, and Gurney's Pride Improved Hybrid Zucchini, just to name a few.
If you are just beginning your gardening journey, you might not be willing to invest a considerable amount immediately on seeds and gardening supplies. This is understandable, and no one understands it better than Garden.com.
This website provides some of the best deals and unbelievable prices on all their products. There isn't much that they lack in terms of products and supplies. However, what they do lack is an excellent website design, a section for customer reviews, and a polished website appeal.
If you don't mind missing out on some of these features, then Garden.com might be the ideal place to buy budget seeds and gardening equipment. Not just that, you'll find almost everything garden related – from birdhouses to sheds, trellis, and more.
Do you live outside the United States, or are you looking to gift plants to someone outside the country? Well, there aren't many nurseries that will provide you with this option. Plant America Nursery has its own 3,400-acre farm in Tennessee, where they grow their plants and supply them to customers.
The family-owned business now has over 900 varieties of plants, flowers, and shrubs that they've been steadily supplying to customers all over the country. Another fantastic initiative taken by them is donating plants to research universities.
Their website features a beautiful gallery filled with high-resolution pictures of all their products, namely plants, trees, and flowers. Moreover, you can shop on their website using categories, so you can find exactly what you need, whether it's fast-growing plants or evergreen flowers.
When you think of Home Depot, you don't instantly think of buying seeds, plants, or gardening supplies there, right? Well, it turns out that Home Depot has an enormous collection of plants, soil, gardening tools, seeds, bulbs, planters, and much more.
Visiting their online gardening store is an exciting and interesting experience. They have an intuitive website design that allows you to explore the various categories of plants and other gardening supplies according to your needs.
Furthermore, their online chat section offers excellent advice from experts for any queries you might have or if you need a helping hand. This is especially helpful for those customers who are wary of using online tools to buy plants and might require assistance.
Lowes is another giant company, just like Home Depot, and have been rivals for years; Lowes has finally given Home Depot a run for their money. This company has taken over the digital gardening store business by being a step ahead of Home Depot in certain aspects.
To begin with, Lowes offers an extremely comprehensive and detailed product selection section. Here, you will find a variety of plants, seeds, and other gardening supplies, complete with an in-depth description of what they are and how to use them.
That's not all. Lowes also sponsors several shows on HGTV (and other networks), where you'll find hundreds of exciting DIY projects and gardening information. Finally, most items have free shipping, which is a bonus!
As the name suggests, this company has been in business for over three decades, providing all types of garden supplies, tools, and other items to create a beautiful landscape in your backyard. With the ever-growing popularity of its business, the company recently decided to launch their online presence, which was warmly welcomed by loving customers.
One of the biggest takeaways from this online gardening store is their 100% guarantee on every product they offer. They provide contact information for customers to reach out in case they are dissatisfied with any product.
The online store offers high-quality gardening supplies and other products that can help you create an aesthetic and thriving landscape. This website has it all, from hydroponics to furniture, kitchen care items, and even informative posts and articles.
Bluestone Perennials began as a humble brick and mortar store back in 1972 in Ohio. This family-owned business took great care and pride in developing a unique gardening concept, instantly becoming a hit.
It all began when Richard Boonstra, his spouse, and two teenage children invested in their dream of using soilless mediums and plastic cell packs as a business concept. All it took was three years and intense hard work and dedication to make their vision a roaring business.
When you visit their website, you're likely to be blown away by its simplicity and aesthetics. With neatly divided categories for perennials, bulbs, shrubs, and alphabetical listing for plants, you'll soon find yourself drawn in and mesmerized by what they have to offer.
If you're still confused, use the 'plant finder' feature that will instantly help you decide the kind of plant you need for your personal garden.
Every plant lover isn't a natural-born gardener. In the same way, every avid gardener isn't always looking to buy new plants and supplies.
That's why Shop Terrain is such a great online gardening store – it has been designed for everyone. This website features excellent information and guides on gardening; however, it also focuses on other aspects of daily living and creating a beautiful home environment.
Head on over to the gifts section, and you'll find beautiful plants and flowers. They are categorized neatly, so you can find the right gift for their unique personality. Not just that, you might also be struck by a sudden creative bug, as their website features several inspiring ideas you can use.
A company which was born as a love child of Ray and Peg Prag on their honeymoon, Forest Farm had humble beginnings. What began as a tiny idea – using #10 cans and a couple of native species of plants soon turned into a booming business of supplying over 5000 species.
If you feel strongly about giving back to society, you will love the initiative taken by this company. Forest Farm works as a non-profit organization that donates the proceeds from their sales towards various art and nature programs.
Coming to the website, you'll find a broad variety of vegetables, flowers, plants, and trees to choose from. If you can't make up your mind about the right species to choose, don't worry. Use the 'plant finder' feature to find the right plant for your home.
The story behind this company is fascinating and worth learning about. David Salman, the founder, wanted to find eco-friendly plants that would tolerate harsh, dry, and hot climates. He was looking for an alternative to the typical cacti and rockscape that could be seen dominating the gardening style of his state.
He came up with the idea of cultivating plants that would soon become excellent budget-friendly and eco-friendly options, fit to thrive in dry climates. This business idea took the country by surprise, and soon, he was flooded with orders.
The company website provides a wealth of information on how to grow lush foliage, which requires less water. There are dedicated sections for gardening, lawn care, perennials and bulbs, seeds, and gardening supplies. The regular contests with amazing gifts and prizes cause customers to flock to the website often.

A family-owned business that started by only offering about 100 varieties of plants soon 'bloomed' into a giant, successful business known as Garden Crossings. Their website features an ever-growing array of plant species and a wealth of information on each of them.
The website offers a Container Designer Tool, which essentially helps you design hanging planters, architecturally designing displays, the landscape, etc. But if human interaction is what you are craving, then the owners and employees are always ready to jump in and guide you with choosing the right plant for your garden.
The owners are continually improving their website design and layout, as well as introducing more species of plants to their collection. Moreover, they have a dedicated section for gardening tools and supplies for avid gardeners.
Song Sparrow is a family-owned business that has been passed down for generations. The company began in 1943 and is now run by the next generations of the Klehm family. The website is exceptionally feminine and aesthetic and is filled with not only gardening supplies and products but also information on how to care for them.
If you know someone who is a lawn care and gardening fanatic, the Song Sparrow website allows you to purchase gift certificates for them. You can find some of the best gardening tools, seeds, plants, and in-depth information on horticulture.
Since the company is owned and run by a family specializing in horticulture, you can expect only the best products and knowledgeable advice shared on the website. You can even sign up for their newsletter to receive regular updates about their website and products.
Brent and Becky's Bulbs was founded in the 1900s by Brent's grandfather. It remained a family-owned business and grew exponentially as many members started actively working towards growing and developing different aspects of the business.
The family owns a 28-acre farm in Gloucester, where every photographer, writer, consultant, educator, and lecturer belongs to this family. Their website offers a comprehensive look into two distinct sections – spring planting and fall planting. You can explore the different sections to find the best seeds, bulbs, or perennials for your bulb garden according to your requirements.
Those looking for an online gardening store specializing in hydroponics will love everything that Cult Hydro has to offer. The website gives you in-depth information on what hydroponics are and how it is integrated into their business.
Essentially, you will learn how to grow plants without soil. The plants get their nutrients from water instead, enabling you to have a mess-free experience of raising plants. The online store features several top-quality types of equipment as well as seeds and plants.
Everything that you require to grow your hydroponics, you will find easily on this website. From rigging, growing mediums to lights, fans, and tents. Moreover, the website offers discounts and extremely competitive prices that are sure to lure in more customers.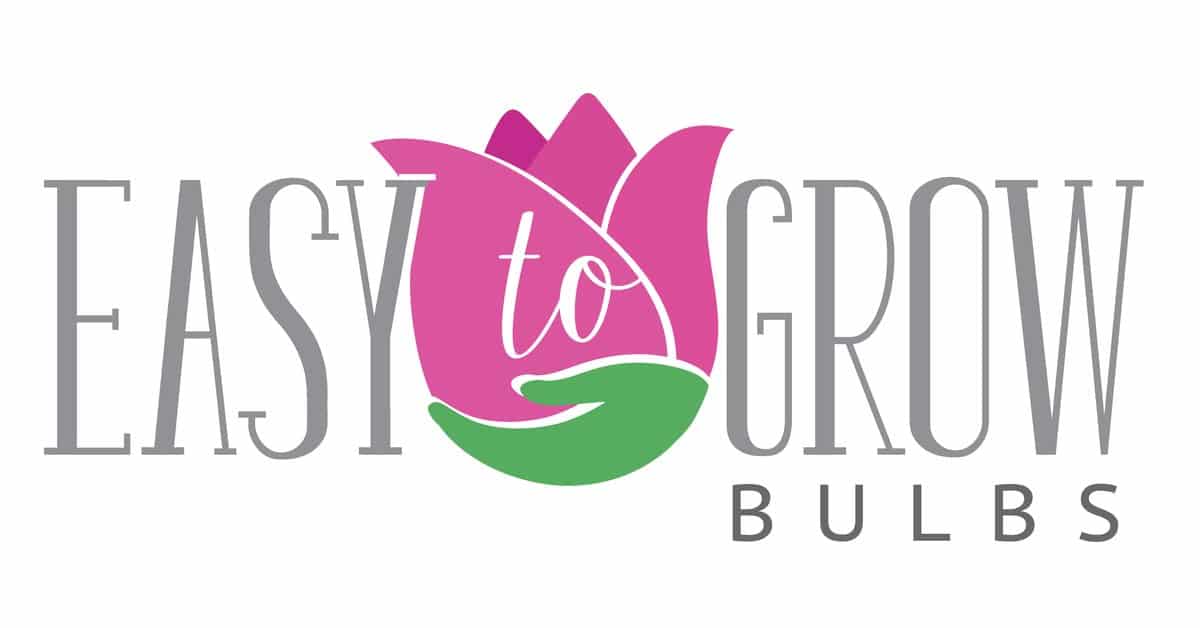 With a name as sweet as this one, we instantly had high hopes from the company known as Easy To Grow Bulbs. This company is also a family-owned and operated business; however, it is slightly different compared to the other stores on our list.
This company does not grow all its plants and flowers; instead, it spends time, energy, and concerted efforts into procuring some of the best bulbs from all over the globe. However, it doesn't stop there. They are also known for acquiring some of the most unique and fascinating gardening products that most people haven't set eyes on.
The company began in a small warehouse in California in 2004. It came to life as several growers, and gardeners from around the world united to market their unique products through Easy To Grow Bulbs.
Now, with a booming business and thriving website, you will find several other items, such as succulents, perennials, potted plants, and more.
Do you have trouble getting your indoor (or even outdoor) plants and flowers to thrive? Do you have reason to believe that they barely survive under your care? Well, Earth Box has created a solution for such frustrated gardeners looking for an easy way out.
This company was founded around the concept of finding container growing systems that would thrive both indoors as well as outdoors. They have developed specific techniques that allow new gardeners to raise their plant pets without the constant fear of killing them.
If you don't have a particularly green thumb, then opting for a self-watering, sustainable and easy to transport plants might be your best bet. With just a little more research and effort into probiotics, fertilizers, and bundles (all of which the site provides), you will develop into an avid gardener in no time.
The name 'Nature Hills' might give you certain ideas about what the company began as initially. Founded in 2001, this company started as a deciduous and coniferous tree nursery for its local geographic area. Over the past two decades, the business has grown to offer much more to its customers.
The website now offers a complete garden center with varieties of bulbs, plants, trees, and flowers. But it doesn't end there – their stellar customer service is often talked about, setting them apart from their competitors.
Nature Hills offers multiple mediums of getting in touch with their expert customer service team. Of course, you can always visit the 'growing zone' on their website to find the right kind of plants that are suited for your region. This works when you enter your zip code – the website automatically takes you to a page showing you the best options of plants for your area.
Blooming Bulb has its central hub in Michigan, where they primarily operate their businesses. However, the company is also known to source their products from vetted growers outside their area and ship them directly from these fields.
This business strategy turned out to be exceptionally cost-effective while earning them goodwill and trust from their customers.
Like many other websites on our list, Blooming Bulbs website also features a 'zone finder' option. This allows you to find the right plants that are best suited to grow in your local area and environment. Their comprehensive guides and in-depth knowledge make visiting their website an entire learning experience while you shop.
This online gardening store has everything you could possibly imagine in terms of seeds. From vegetable seeds to berries, herbs, grains, flowers, and even edible seeds, you will find the widest variety of offerings on this website.
The family-owned and operated business owns a 150-acre organic certified farm and is continually expanding its business. As you might have guessed from the name, this company specializes in potatoes. That being said, all their other products are fantastic and will give other companies a run for their money.
But it doesn't end there. The Irish Eyes Garden Seeds website also offers a variety of pest control supplies, gardening tools and equipment, recipes, growing tips, and many more fascinating things.
Are you curious to know everything about indoor gardening? Maybe you plan to set up an indoor garden, or just a small setup of your favorite plants. Well, everything that you might need to set up your indoor plant haven is provided by the Growers House website.
This family-owned business is based in Tucson, where they have a brick and mortar booming business. However, to expand their reach, they have also set up an online store, allowing customers from far and wide to explore their exciting options.
Whether you are looking to set up an indoor hydroponic system or something simpler like a starter kit, you will find it all on this website. There is also a wealth of information on plants' various species, how to grow them, and other related information.
This company was founded in the late 1990s and began as a manufacturer and importer of home and garden specialty items. The founders took most of their inspiration from the garden fountains of Italy and the Mediterranean, and they brought back their wisdom to the US, thus, founding their company Garden Fountains.
If you are looking for starter kits or seeds and bulbs, this website probably won't offer you much. However, if you want to transform your current garden's aesthetics with beautiful decor and decorative pieces, this is the best place to look.
Many of the products available on the website are exclusively sourced for Garden Fountains. But, you will also find imports from several larger brands, giving you a reasonable selection and several dozen options.
If you have already set up your outdoor (or indoor) garden and are just looking for some of the best decorative pieces to add to it, DS Garden Shop is the ideal place to explore your options. This website offers a variety of beautiful garden additions – from busts, statues, pedestals, and even pots, and there is more than enough to explore.
That being said, if you find a great product but aren't entirely happy with its finish, DS Garden Shop gives you a chance to change the look! You can do this by opting for high gloss finishes, premium stains, and other great options to personalize your purchase.
The website is neatly organized, so you can search for something using their categories. Of course, if you have something specific in mind, you can search for it in their search box or contact them on their provided number or email support.
Whether you're on the lookout for pots and planters, gardening supplies, tools, accessories, starter kits, or seeds, you'll find everything on this website. Can you expect any less from a company named Master Gardening?
If you are on a budget, then you can explore the 'clearance' section on the website, giving you quality, budget picks. Moreover, you can enjoy free shipping on any order above $99, helping you save even more on your purchases.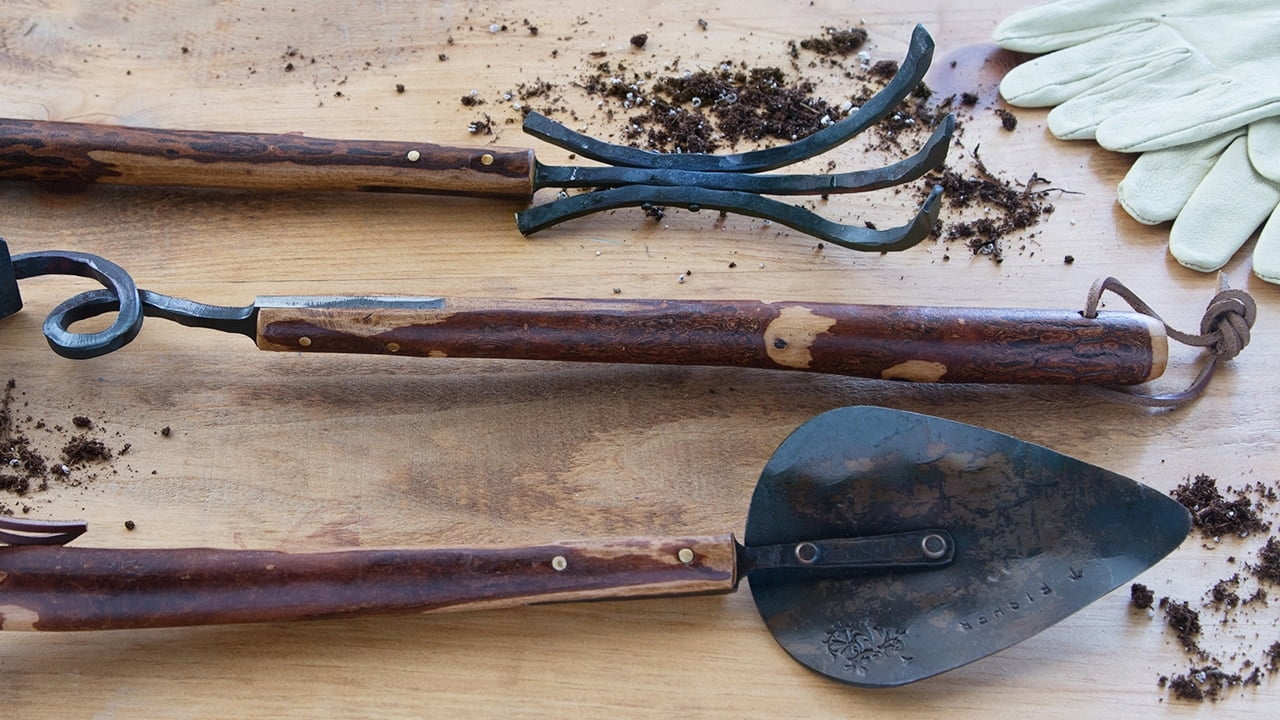 Are you looking for a reliable online gardening store where you can purchase high-quality gardening and warehousing tools? Fisher Blacksmithing is a company that you can trust. Each tool is hand-forged and created with the utmost care and dedication. Their tools feature walnut wood handles, giving each product hardiness, durability, and longevity.
Since every item on their website is handcrafted, you can expect to pay slightly higher rates than your go-to warehouse. However, you will be purchasing the best quality tools made by expert craftsmen. You also have the option of purchasing over the phone, if you prefer that over online purchasing.
Raised Beds
What is the worst aspect of gardening, be it indoor or outdoor? Many would unanimously agree that it's digging into the messy soil, plucking weeds, and making plant beds.
Well, as the name suggests, this company has completely eliminated the worst part of gardening and turned the entire experience pleasurable. Raised Beds offer some of the most versatile and unique raised garden bed corners, featuring different heights and sizes. They are also available in various materials, depending upon your plant's needs (and your own).
The site also offers soil, fertilizer, and other products you require to create your garden landscape. Moreover, the 'staff picks' section gives you a wealth of information and guides you in the right direction with the vision for your landscape.
Garden Centre Online
At the end of our list, we have decided to add Garden Centre Online. This website is an excellent pick for European garden enthusiasts and curious plant lovers. They offer a wide selection of fruits, vegetables, flowers, all available on home delivery.
The company website also features a news section that offers terrific tips on plants – how to grow them, water them, boost their growth, etc. That being said, the website was last updated in 2016, and some of the information may be slightly outdated (but still verifiable).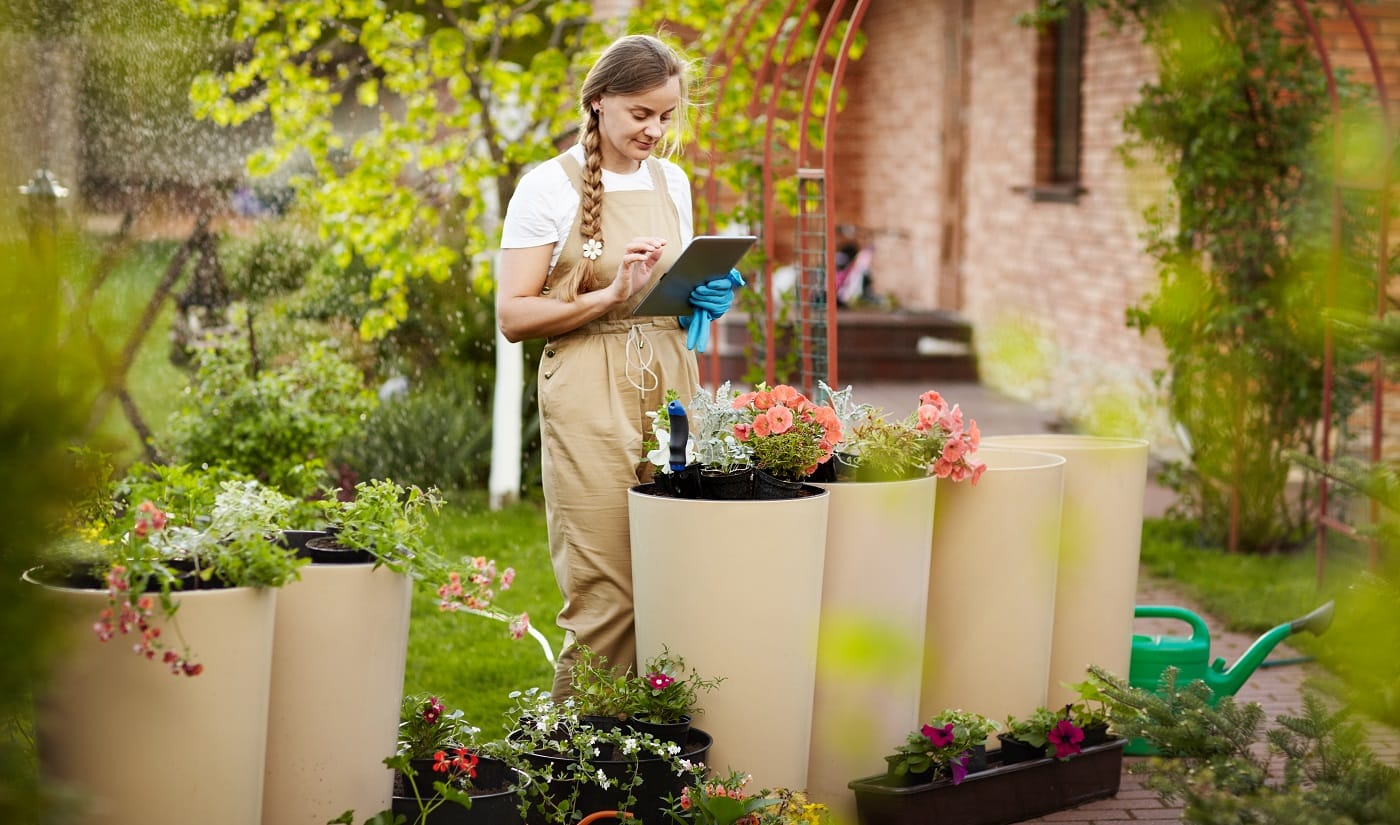 Conclusion
And with that, it's a wrap! We have finally come to the end of our comprehensive list. The online gardening stores mentioned above are highly rated and have been in business for years, thanks to their top quality products and excellent customer service.
If you are looking for some of the best gardening supplies, plants, or just information to learn more about them, these websites are worth exploring. There is something on this list for everybody, so make sure to go through all the recommendations and pick the website of your choice.
If you have any queries or need more information, you can reach out to any of the websites or leave a comment below.
Stay safe, until next time!
Related Articles
17 Best Furniture Stores in Houston Today
15 Best Furniture Stores In Chicago Today
21 Best Online Antique Stores to Consider
All 17 Online Craft Stores DIY Projects of Any Nature
The Best Online Sources for Framing Art
13 Best Free Online Closet Design Software
13 Best Bookshelves You Can Buy Online and Actually Want
33 Calm and Peaceful Zen Garden Designs to Embrace
28 Best Online Kitchen Design Software Options