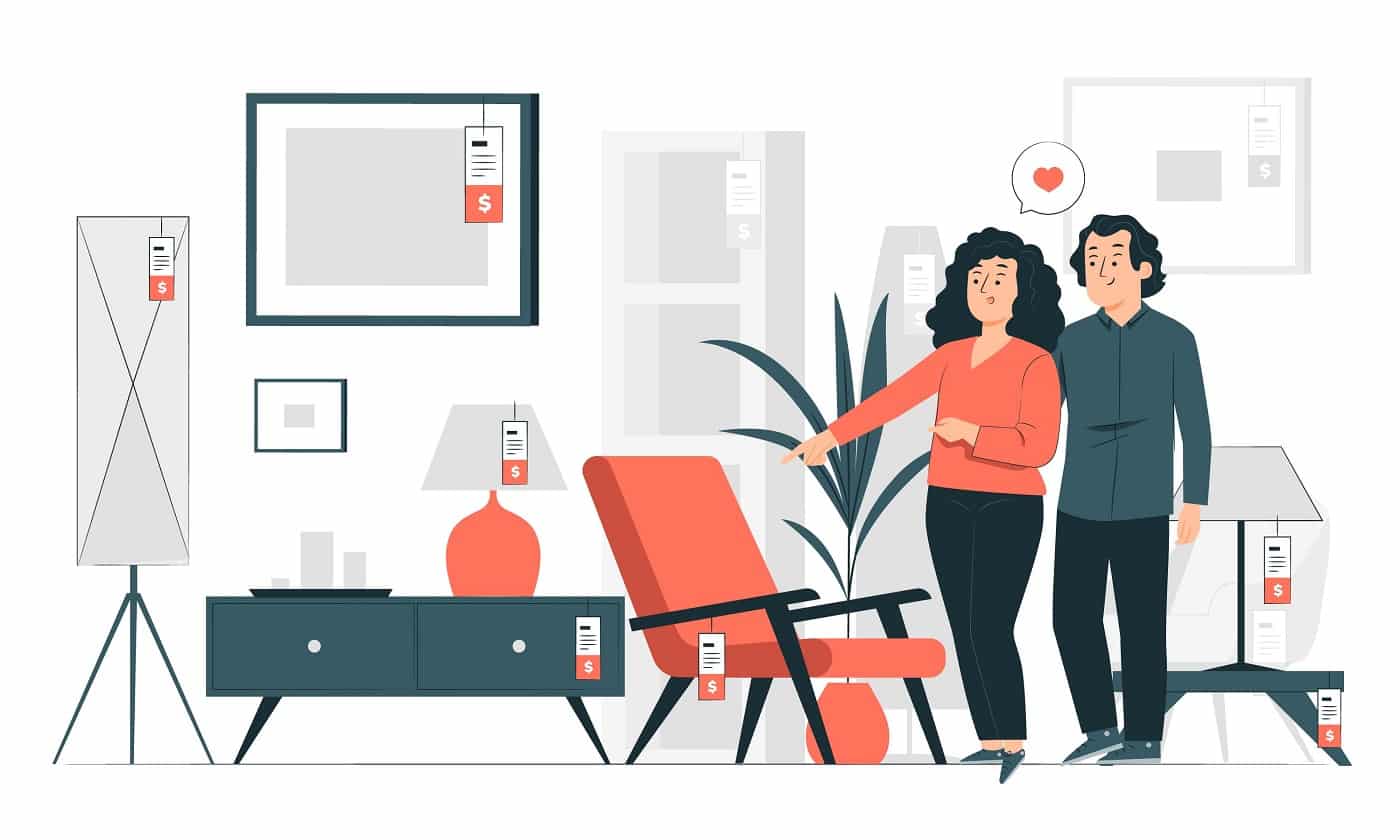 Finding a furniture store with a variety of furniture styles and designs can be a tiring chore. Even more, it can be costly and have indifferent customer service. 
To narrow down the search, we have compiled a list of the best furniture stores in the Chicago area where you can rest assured of the best customer service and quality furniture pieces. 
Putting together your room's aesthetic will be a breeze with these suppliers. Read on to find the best store and begin turning your house into a home!
Best Furniture Stores In Chicago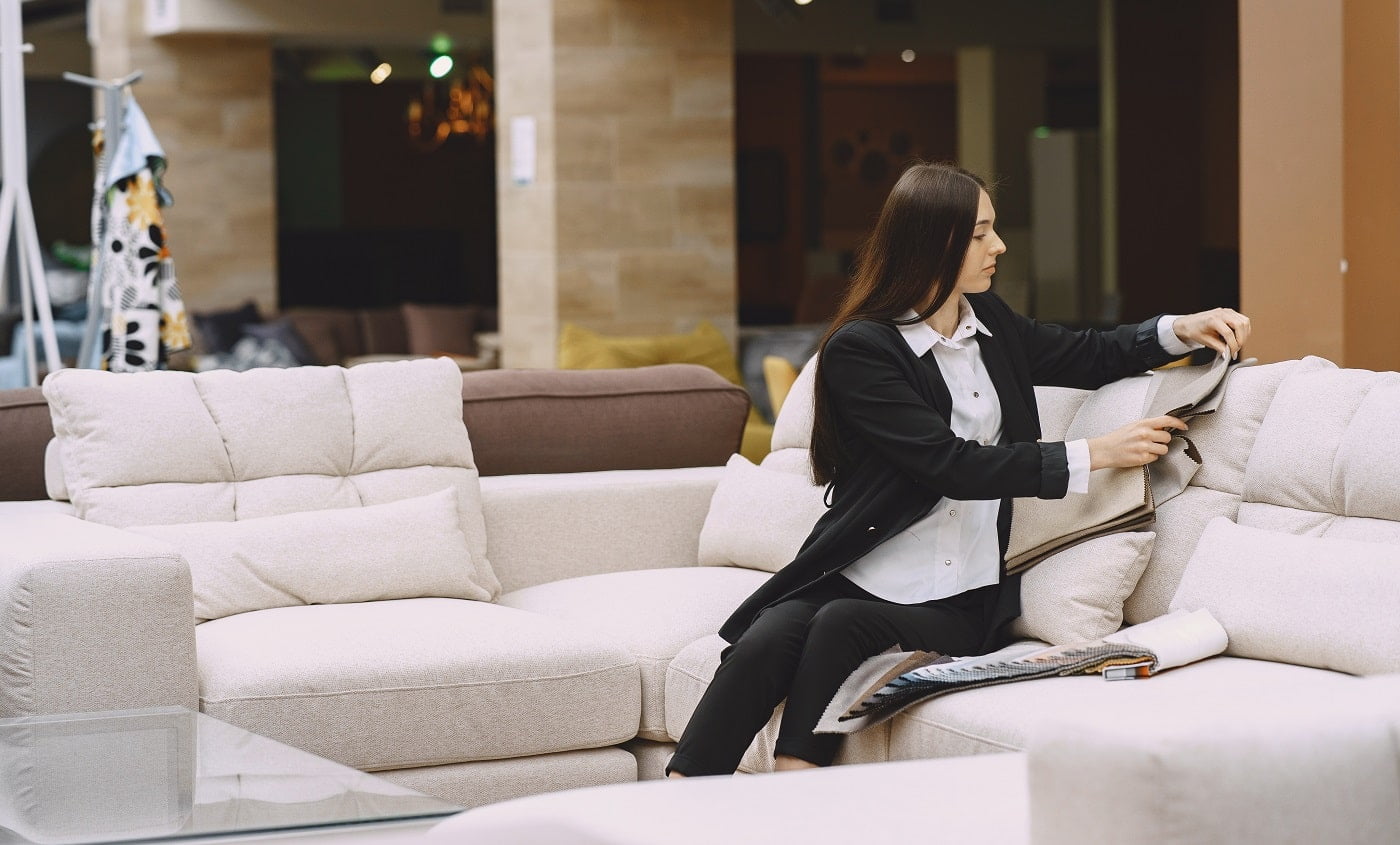 57st. Design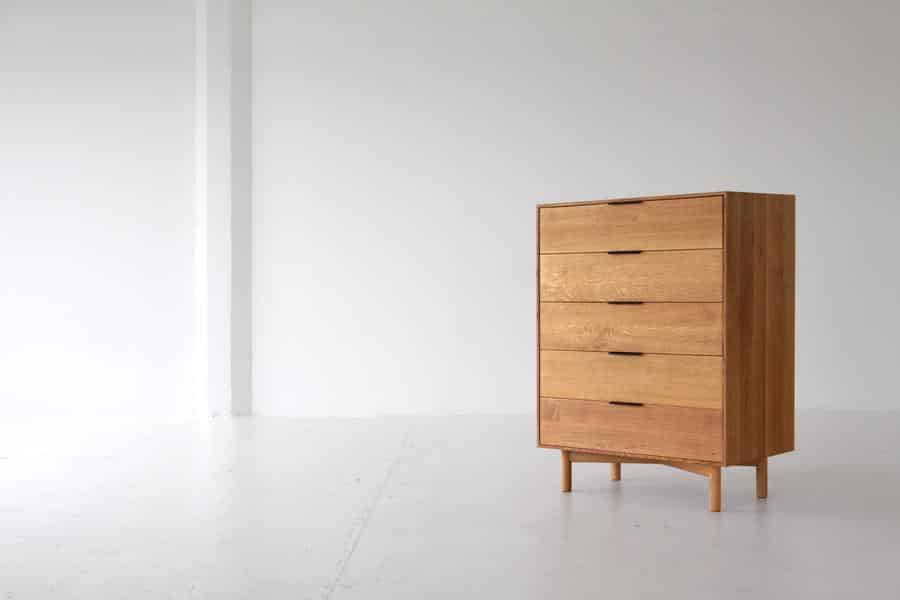 Truly a furniture store of Chicago-based residents, 57 st. Design has its beginnings in the city itself. 
Beginning as a bookshelf builder 30 years ago, the founder started his company on the 57th street of Hyde Park. Since then, it has expanded, and now the company does everything from designing pieces to manufacturing and selling the products in their own showroom on Cermak Road. 
As every piece of furniture is designed in-house, they are also able to customize anything down the inch to suit your home's specifications. 
Additionally, they give the option to buy a piece that has been pre-owned and restored for a discount. This same piece can be sold back to them, regardless of its condition; restored to its original state, and then sold to the next owner. In exchange, you get store credit to purchase your next piece of furniture. 
All pieces are hardwood and finished by hand, ensuring quality that allows it to be repaired and restored back to a brand new condition. This system of circulation allows for furniture that has been built to last to actually last a lifetime. 
New Age Chicago Furniture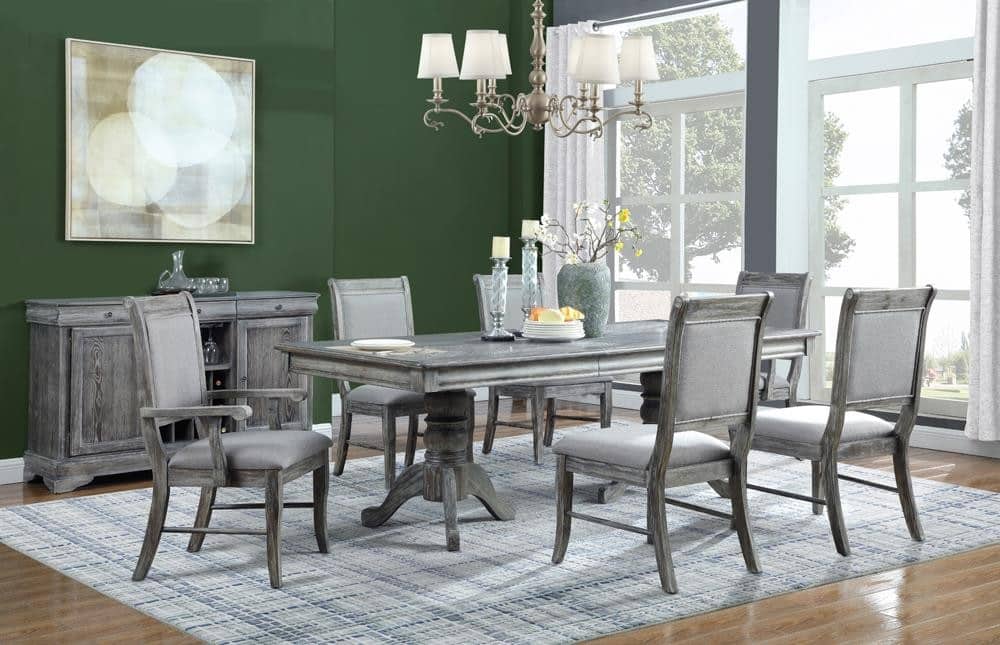 A family-run store, New Age Chicago Furniture has been on the market since 1910. This company has been providing years of quality customer service and long-lasting furniture for Chicago's indoor and outdoor needs. 
It supplies loveseats, curio cabinets, pub tables, chaise lounges, and Cheval glass pieces, just to name a few. These are testament to the wide variety of furniture types and designs available for purchase. 
What's more, when you shop at a family-run store like New Age, they treat you like family. Their financing options can be accommodating even for those who may be getting on their feet. The New Age family does not discriminate just because you may have an unsatisfactory credit history. 
Modern Classics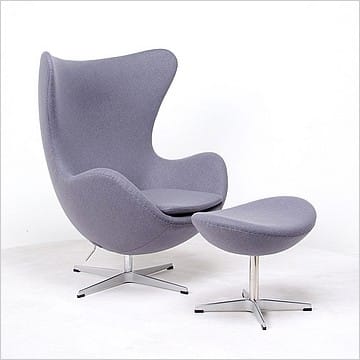 Inspired by the Bauhaus Modern design, Modern Classics aims to bring high-quality furniture with a mid-century modern touch that they call a modern classic. 
Originally an online retail website, the store has expanded to a physical location in the Michigan Avenue Fine Arts Building to showcase its pieces. If modern furniture is what you are looking for, then Modern Classics is the perfect blend of modern styles to create a truly unique piece of furniture. 
All designs are manufactured and sold by them. From daybeds to sofas and benches, the most iconic designs from the modern era are available. Every piece is handmade to ensure a quality finish can capture the essence of the original design. 
There is also the option to customize the piece you select. You may opt for a different material, upholstery, or for changing the color of the finish. Additionally, they offer free shipping for any retail and design trade orders. 
Plain And Simple Furniture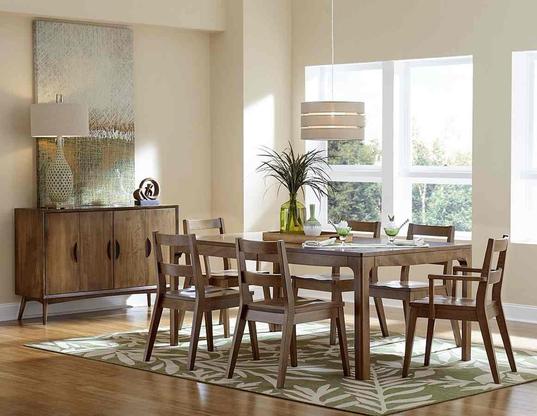 A unique furniture store out of Everton is the Plain and Simple Furniture boutique. What makes this boutique so unique is its entire Amish-made collection. You can choose from one of their many contemporary and traditional designs or have a custom-made piece just for you. 
While the majority of their furniture is made-to-order, there are still simpler designs for instant purchases. However, the more common options are the made-to-order pieces to have complete control over design, material, and wood finish. 
Employing a number of skilled Amish builders, they can modify any of their pre-existing designs available to fit your taste. Additionally, there is a choice to select what wood you would like and any other details on the piece. Standard delivery can be done within a 25-mile radius, which includes assembly and placement. 
Every furniture item is a quality build from solid hardwood like maple, walnut, oak, and cherry. With excellent branding, this is a perfect option for those who are looking for simple designs. 
What is more impressive than the craftsmanship is their delivery service nationwide. You can have your furniture delivered even if you aren't in the Chicago area! More than ten years of experience will ensure that you are getting the best value for your money.
Wrightwood Furniture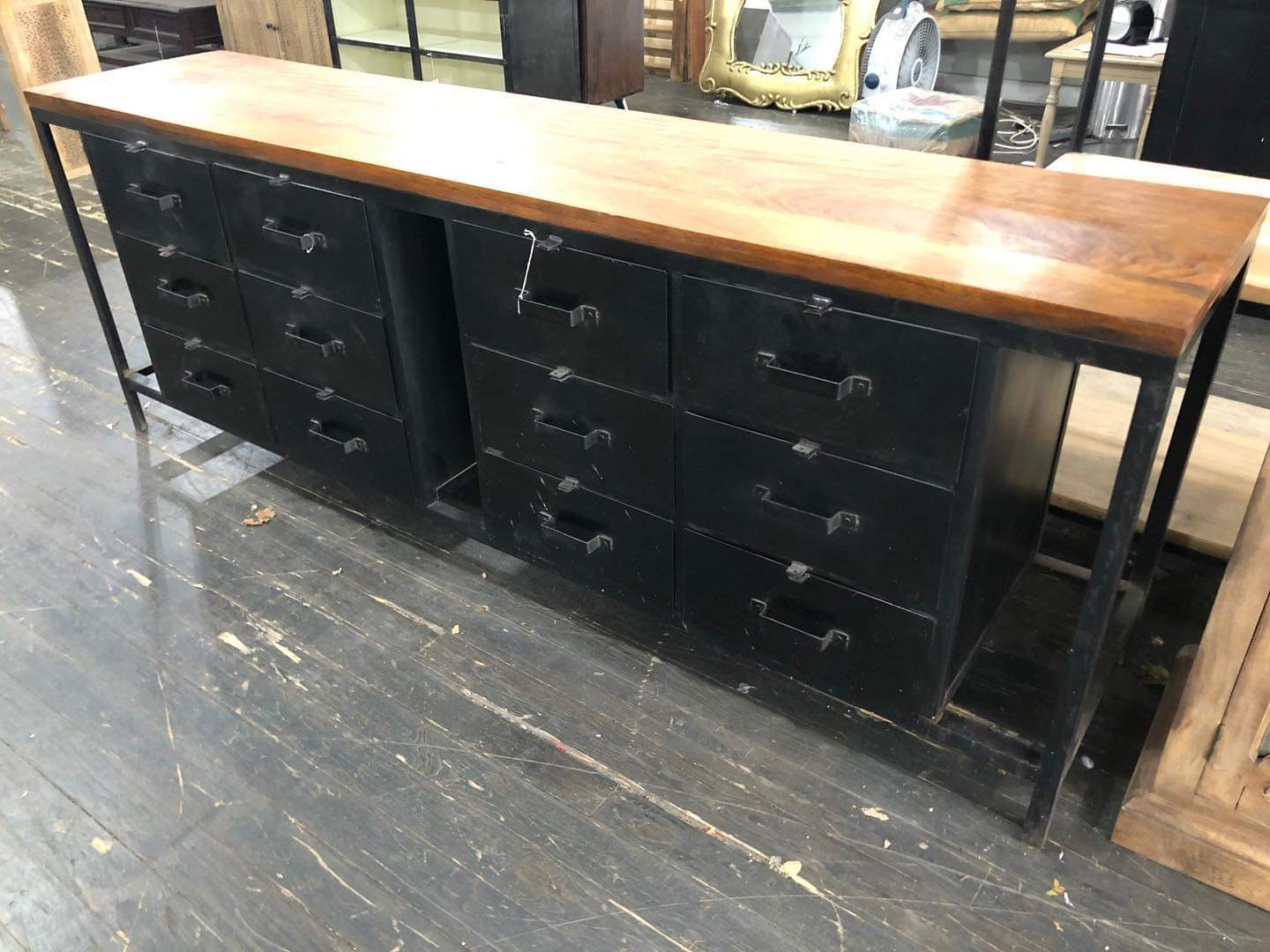 For those who have a particular taste for rustic pieces of furniture, Wrightwood Furniture out of Lakeview is a perfect place to start. All the pieces have a certain Chicagoan vibe in their material of wood and dark metals. Some colorful pieces are also available, sure to catch the attention of any room. 
From bedside tables to coffee tables and media cabinets, Wrightwood can help channel the Chicago spirit and energy into your home. Quite literally, if you choose to pick up one of their Chicago flag-themed items from benches or throw pillows. 
Truly a unique experience with beautifully crafted furniture, Wrightwood Furniture is an excellent stop for channeling the proud Chicago spirit into your home. 
Pagoda Red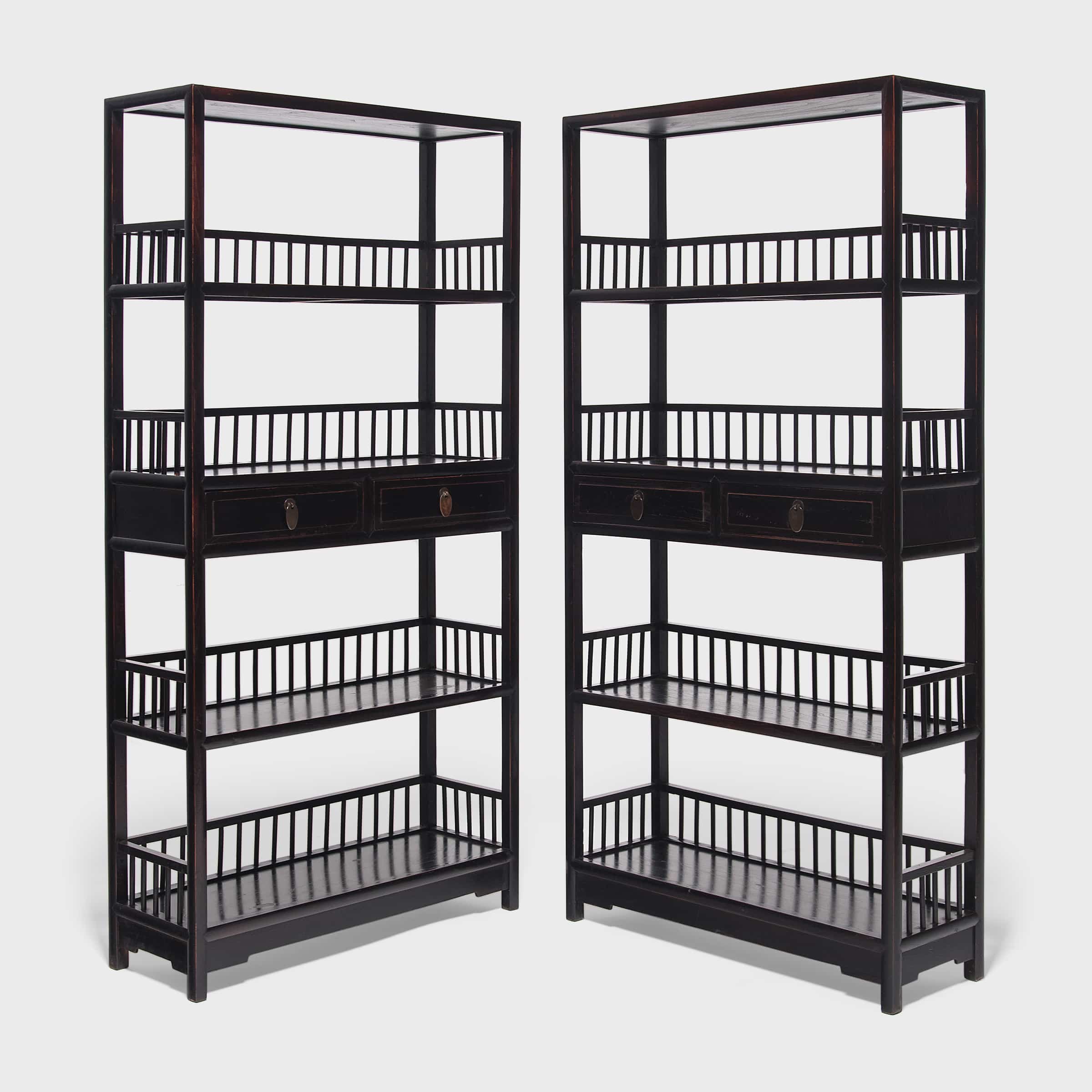 A one-stop-shop for those who wish to bring a touch of the Orient into their homes, Pagoda Red offers unique antiques and furniture locally. Located on the corner of Bucktown and Lincoln Park, the 15,000-square-foot warehouse stores its collection of over 4,000 pieces. 
All antiques were carefully collected over more than 20 years of traveling. Every piece has a story behind it and is sure to be the conversation starter in any room you place it in. 
Besides antiques, there are beautifully designed furniture pieces with their own flair of elegance and grace. These are similarly based on traditional designs to replicate old Chinese furniture from different dynasties. 
Pagoda Red may be a niche store, but it is more than enough to satisfy any search for that Oriental touch you are looking for. 
Interior Define 
Finding a sofa that fits your home perfectly can be a difficult chore. There is always an issue with either the sizing or material, which may not match; the smallest detail can make the most significant difference. 
Interior Define allows you to take control of every aspect of your custom sofa. Everything from the size, build, legs, and material, there is not a single detail of your couch that you can not change. After picking out what you want your sofa to look like, Interior Define will do the rest, 
Beyond couches, Interior Define provides their customization service to beds and chairs as well. Recently they have expanded to providing dining collections. 
Ever-changing and adapting to the times, Interior Define truly defines what a modern furniture store is. The brand has its own iOS augmented reality app that can show you what your custom furniture piece will look like. 
Milwaukee Furniture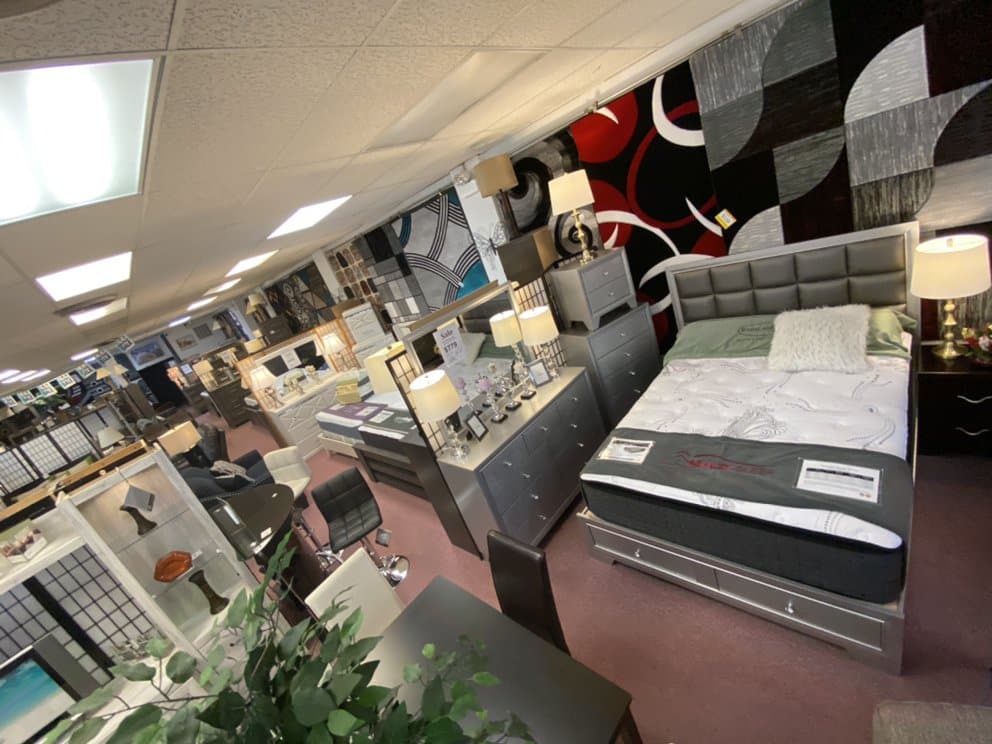 Milwaukee Furniture is a family-owned establishment that has become widely recognized in the Chicago area as an assured quality provider for furniture. They have consistently been available to customers who need a refreshing new look to replace their old, worn furniture. 
Milwaukee Furniture is a great budget-friendly option with a quality service paired with their range of furniture and accessories. Going to their showroom feels like being treated like family; getting great advice of what accessories or design choices would pair well. Not only are the staff friendly, but they are knowledgeable. Any question on a specific piece was answered right away from availability all the way to the different colors it came in. 
Chicago Best Furniture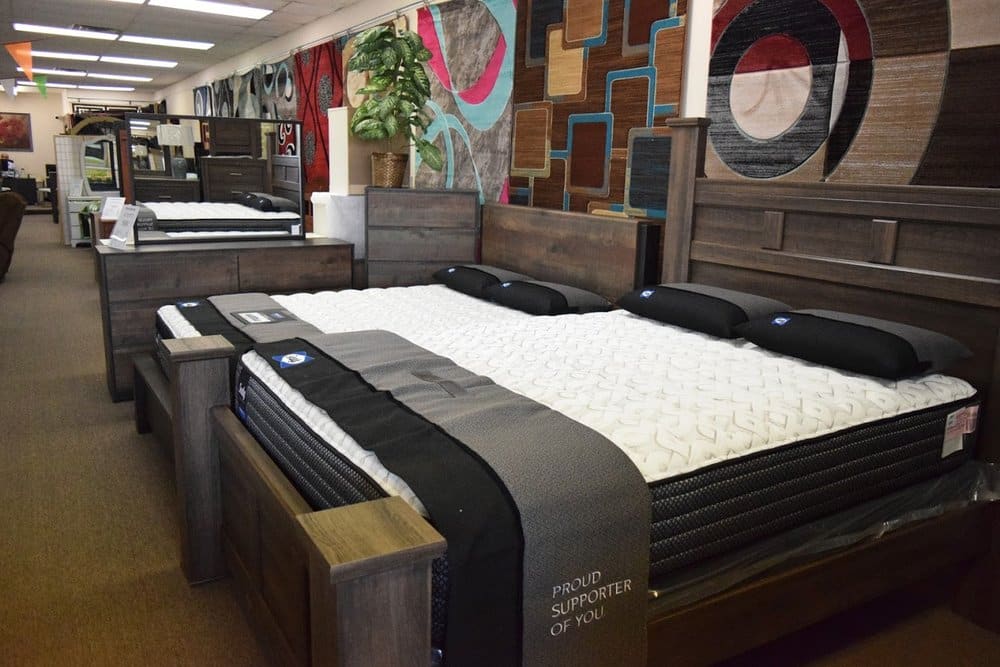 Carrying a wide range of name-brand furniture, Chicago Best Furniture offers excellent service and prices to match. 
Established by two brothers in the business for 20 years, they worked their way up to build a chain of stores in the Chicago and Illinois area. Carrying a variety of brands such as Sealy, Englander, Ashley, and others, the choices are bountiful, and all are priced low to get you the quality furniture you need for less. 
It is difficult to find the same quality name-brand furniture pieces at the price offered at Chicago Best Furniture. Their variety in furniture, as well as free delivery to your door, makes the entire buying process that much smoother. 
Staff members are patient with you to determine what it is you're looking for and what models available can fit those criteria. To have a good experience at the store is just as important as the fantastic price and any discounts offered. 
Room & Board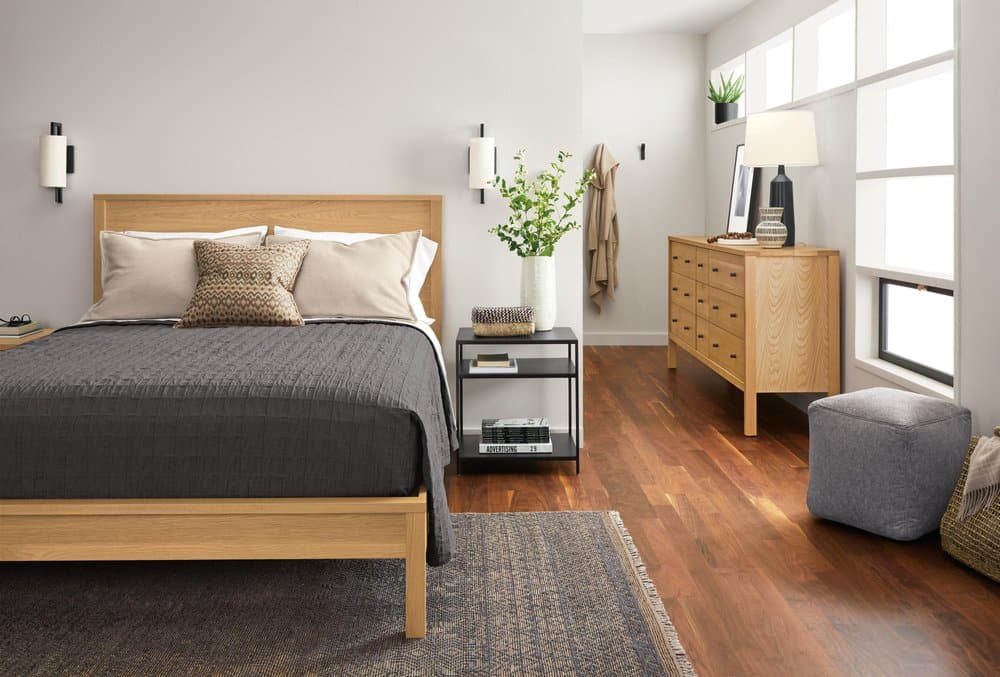 Established in 1980, Room & Board is a beautifully designed modern furniture store on the Magnificent Mile in Chicago. 
With a stunning view of the city skyline, this four-floor establishment has settings to inspire your own designs for any room. From children's rooms to living rooms and outdoor areas, as well as matching home decor, Room & Board has a great collection to choose from. 
The staff are friendly and will talk you through selecting pieces that will complement your house and personality at the same time. Understanding the rich culture that Chicago has, these Design Associates are there when you need a helping hand but also allow you to shop freely with no pressure. 
Additionally, their delivery service with flat rates includes the complete package. Not only will they deliver the furniture to your door, but they will handle setup as well as clean up afterward. All this applies to every item purchased; there is no cap on how many items can be included in the one-time delivery payment fee. 
Roy's Furniture
Based in Lincoln Park, Roy's Furniture has a welcoming environment and staff to help you have a smooth experience when buying that new bed or couch. 
Providing quality furniture is what Roy's prides itself on. While the delivery times may vary, Roy's is able to deliver the quality it prides itself on. Customer service is a priority at Roy's as the Design Associates will understand your needs and recommend what the best model would be to meet those needs. 
Besides providing furniture, Roy's also handles furniture customization. This can elevate a simple, basic couch into a personal, colorful one-of-a-kind work of art in your living room. 
Any piece of furniture can be customized to change out the material for any you choose. To help you pick the best material, the Design Associates are knowledgeable in selecting the best material for your needs. Their catalog of materials is extensive and covers many designs and aesthetic choices.
Inside Home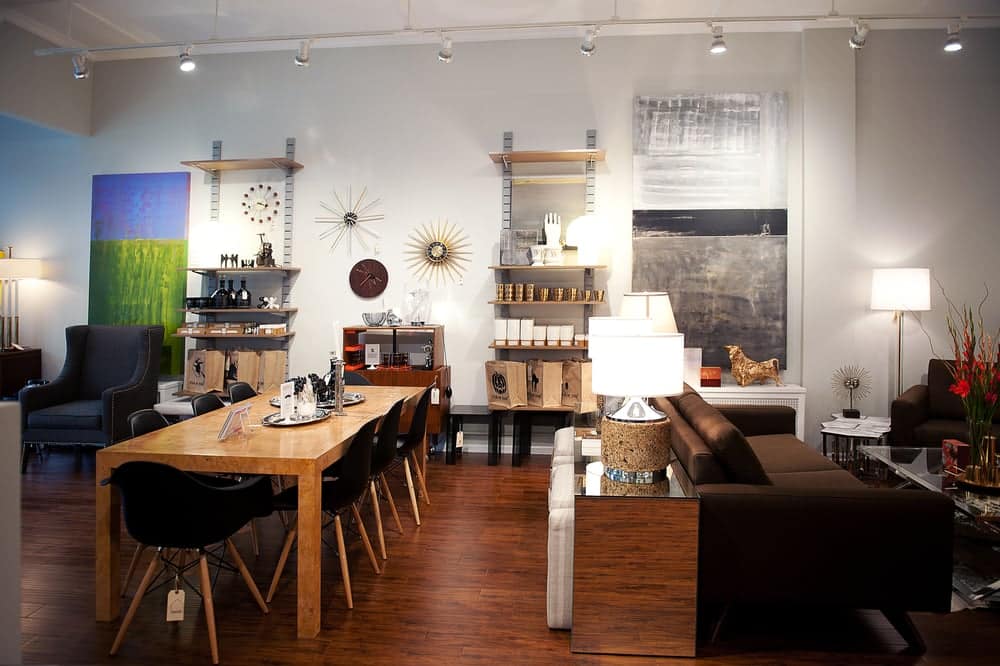 Located in the Ukrainian Village neighborhood of Chicago, Inside Home is a furniture store that supplies curated pieces, both new and old. 
For those who are looking for a vintage designer aesthetic, Inside Home is your friend. They specialize in Mid-Century Modern and Hollywood Regency pieces, but they can also cater to your style. Restoring old pieces to new, the staff are not only helpful in guiding you to the items you need but are friendly and conversational as well. 
The furniture has a blend of both modern touches and vintage aesthetics. If you are unsure of what you are looking for, the staff of this family-owned boutique will do their best to cater to your tastes. Finding the perfect piece of furniture for you is what they strive for. 
Additionally, they offer a custom, made-to-order upholstery route. Using only the best quality materials, you can determine every detail of your furniture. Anything from style, fabric, size, wood stain, and cushion inserts, the custom piece will be unique to your needs specifically. 
Al-Mart Furniture & Bedding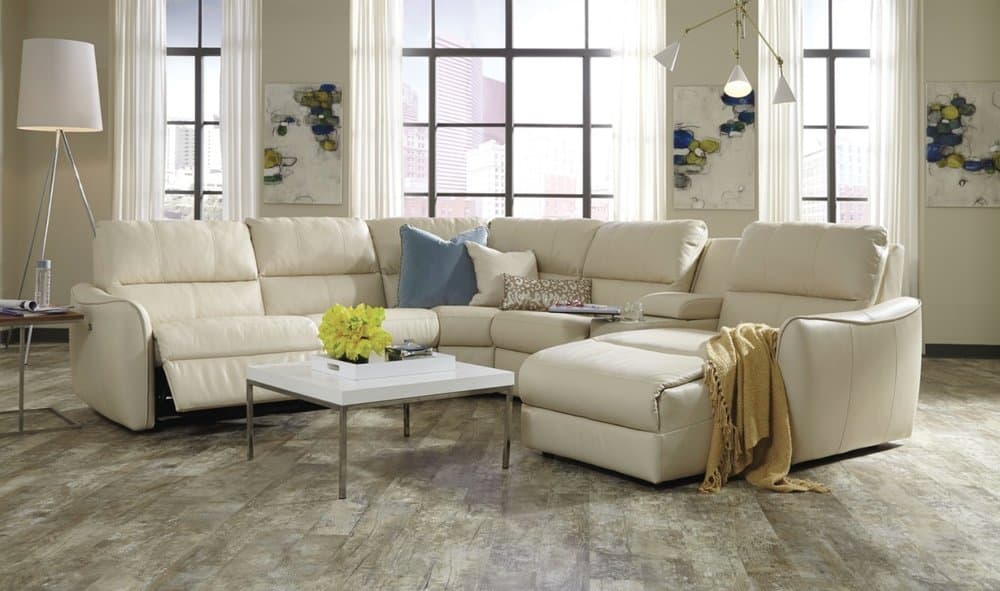 Situated in Oak Park, Al-Mart Furniture & Bedding offers excellent prices and discounts for name-brand and quality furniture. 
Affordability is the main draw when browsing Al-Mart's collection. Offering regular discounts on their name-brand items is a common occurrence at Al-Mart. They make sure you get the furniture you need at an affordable price. 
It truly is a furniture store for the Chicago people; not only are the prices low, but the customer service is exceptional. Delivery times are fast, and even on-the-spot purchases can be delivered on the same day itself. 
The owner, Alan, is an accommodating businessman and understands the Chicago people. He has a hands-on approach in providing only the best customer service that will make you want to visit again. 
Hay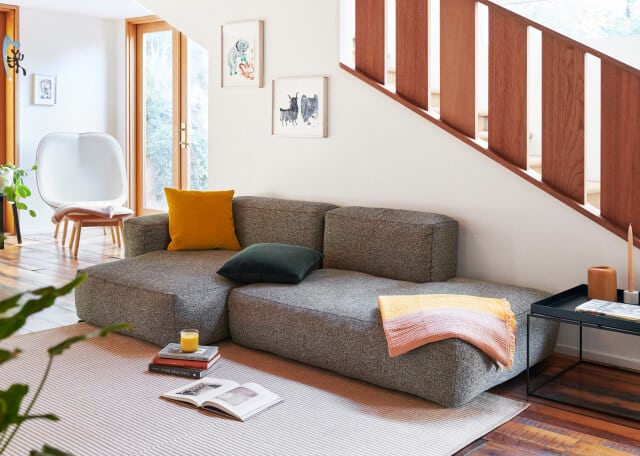 Founded in 2002, Hay is a Danish company that aims to bring the Scandanavian design ethos to a larger audience. Being their third location in the US, their Lincoln Park branch is a 3,500 square foot area of Scandinavian designed furniture and accessories. 
Combining the contemporary design of Scandinavian furniture with the modern living environment, their furniture has a fresh and simple design. Each piece is designed with extra attention given to durability and functionality. 
When buying a piece of furniture or accessory from Hay, the genius of its simple design, while remaining functional, immediately stands out. From rugs to outdoor seating, you can rest easy knowing every aspect of the furniture has been meticulously designed by hand.
Cassona Home Furnishing And Accessories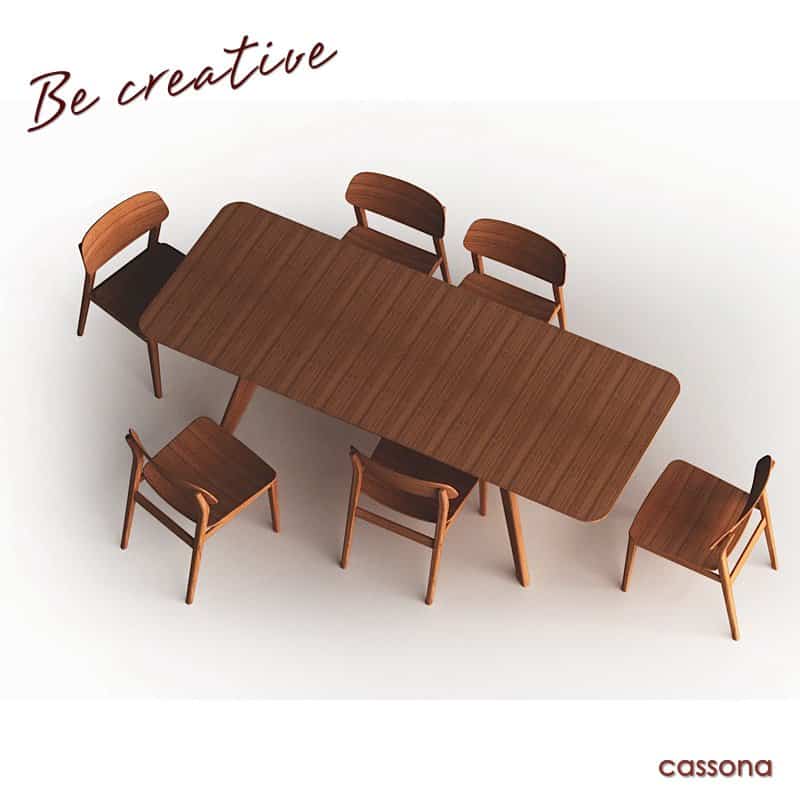 Operating out of Chicago, this store is well known as a brand of high-quality service and products. All pieces in-house are American-made with a design that will add a modern touch to any home. From sofas and lift-top coffee tables to media units and nightstands, Cassona has it all. 
If decorations are all you are looking for, then the store has many pieces that can help tie a room together. Sculptures, rugs, and wall art are just a few of the many different accessories they provide. 
To browse their complete collection, their entire catalog is available on their website. If you can't make it to their physical store, there is also the option to add it to your online shopping cart. They can have them delivered right to your doorstep.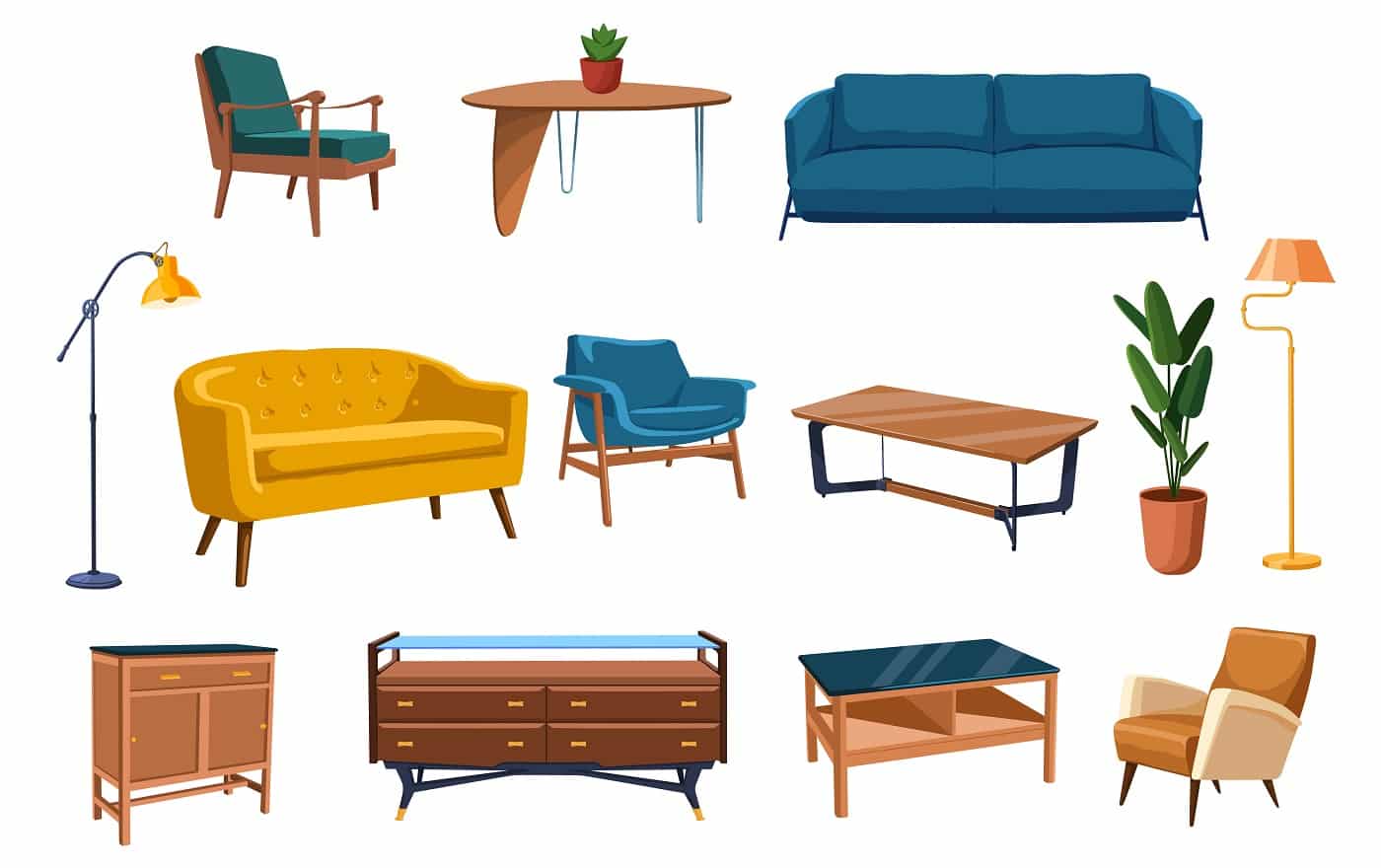 Final Words
Chicago is a beautiful city with vibrant character and people with different backgrounds all living together. The reflection of individual personality in a house is what truly makes it a home. 
So, no matter where you may choose to pick up and furnish your home from, the Chicagoans have your back. Fill up your home with beautiful pieces of custom furniture or more traditional designs that will never go out of style. 
There is no one who can ultimately say what looks good and what doesn't match. Express yourself through your furniture, and live life to its fullest in a house you can call home. 
Related Articles
17 Best Furniture Stores in Houston Today
40 Best Online Gardening Stores
All 17 Online Craft Stores DIY Projects of Any Nature