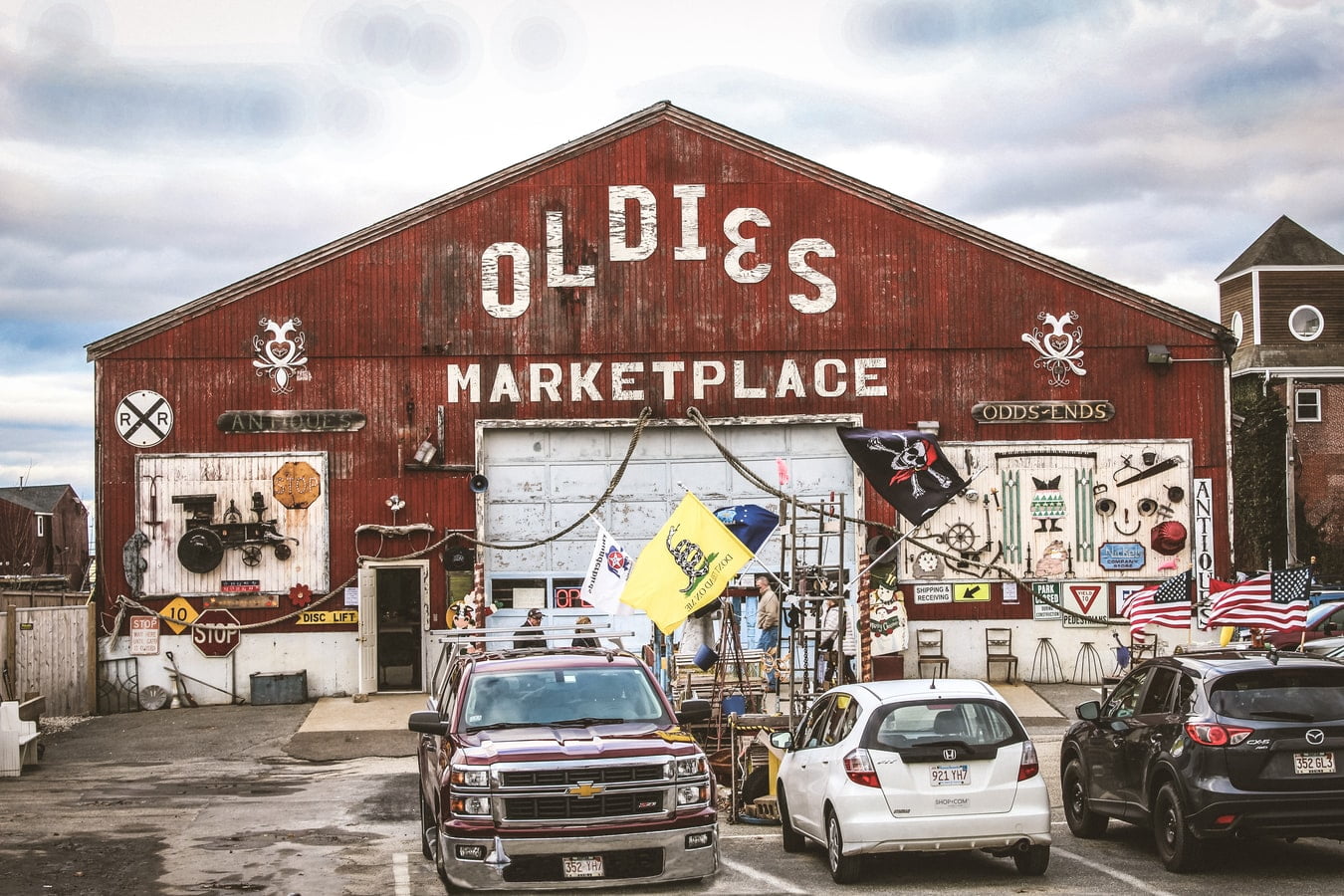 A pendant of the latest design and make can never compare with a rare pendant from the Victorian era. Those of you who love everything antique will definitely agree!
Before online shopping came into being, you had to hunt several stores to chance upon an authentic vintage object. But those days are long gone! Now, you can access exclusive online antique stores as well as e-commerce platforms from your comfort zone.
Each website has a whole lot of categories of antique items to cater to antique lovers with different preferences. So, there's just plenty of places to search for antique and vintage stuff.
We bring this comprehensive list to help you find the right store from among innumerable options out there. Read on to find a suitable online store for you.
Top Online Antique Stores
Ruby Lane is a great online platform where you can find some of the best collectibles. What sets it apart from other websites such as Craigslist, eBay and Amazon is that it exclusively deals in antique items. Despite being much smaller in scale than the e-commerce giants, Ruby Lane is a significant niche platform, and hence, is one of our top recommendations.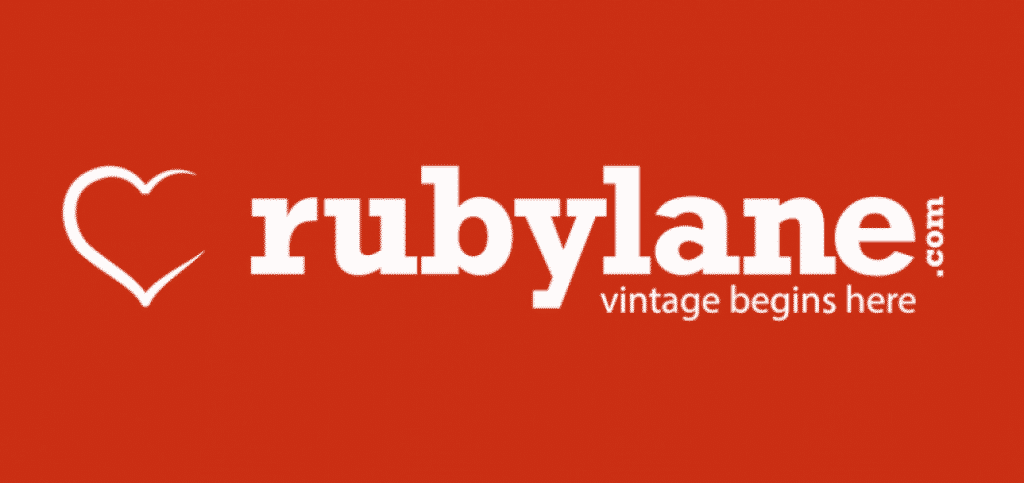 Founded in 1998, it is also one of the earliest online vintage platforms to be launched. The website features more than half a million antique products of different kinds. With so many options to choose from, we doubt if you won't find what you are looking for.
Currently, some of the featured products on Ruby Lane include a neck ring from Masriera, a vintage Chinese stone chop with exquisite carvings, and many others.
Ask fellow antique lovers, and they would surely vouch for this platform, which is another exclusive destination for vintage items. Etsy has carved its own world in the form of a marketplace dedicated to the sale of handmade and vintage products.

The two categories featured on the website include Art & Collectibles and Vintage. The former section has items such as beautiful vintage sculptures and fiber artworks. Furthermore, you will also find some amazing vintage furniture in this category.
But if you prefer something even more classic, the Vintage section would lead you to just what you want. You can add on to your collection of exclusive antiques with items such as classic jewelry and vintage floor rags from this section.
The next in line is this online platform, which we would highly recommend for antique lovers. The website lists all antique items under six separate categories, like jewelry, tools and craft supplies, art pieces, and entertainment. The wide variety of vintage items is something you would get in very few stores.
A relatively newer platform, Artfire is an ideal place for those who love classic handmade vintage jewelry pieces and other similar collectibles. For instance, the website had once featured a pendant of diamond glass with a design akin to the Victorian era.
Also, if you want your living room to be adorned with a century-old painting, then there isn't a better place than this. You will find a whole lot of options to choose from, and all of this is a few clicks away.
This well-known e-commerce giant is an excellent place to start if you are new to the world of antique items. Among the range of vintage products the website offers, you could come across some of the most intriguing antique pieces.

A HALONA bronze pendant from the Victorian times and an exquisite flower carved jewelry box are some examples of the amazing items featured on Amazon. With such products added to your collection, it does attain a priceless value!
Like every other category on the website, there are just plenty of antique objects, so many that it is impossible to exhaust. Overall, Amazon is surely one of the best platforms available for antique lovers to explore!
Similar to Amazon and other e-commerce platforms, vintage items feature on eBay's website along with electronic equipment, cars, and other categories. Nevertheless, vintage is among the most popular categories on the website.
The items featured include a variety of coins, notes, and artwork pieces. Vintage furniture needs a special mention, as you can browse through a vast collection. Just click on the furniture category, and you can browse by the room you want it for- living room, dining room, office, and so on.
Interestingly, at eBay, you will also find an unending collection of sports memorabilia dating back to several decades. This is something you will rarely find on other platforms and would definitely add a unique touch to your vintage collection. There are lots of other incredible items as well, including pendulum clocks, classic tables, and vintage stamps.
Our next pick, though tiny in comparison to its competitors, provides a pleasant consumer experience. Zibbet has an interface similar to Etsy, focussing on vintage and handmade products but is more minimalist in its approach.
The platform emphasizes showcasing smaller products, such as vintage accessories and jewelry, rather than bulky furniture. So, for the vintage enthusiasts who love to add smaller items to their collection, Zibbet is just perfect. Also, a vintage section consisting of as many as 15 categories of products makes it all the more convenient for antique lovers to make their search.
Some stunning vintage items featured on the website include a pair of gold-plated artist's brushes and a beautiful Limoges porcelain container. So make sure to go through this interesting platform for an ideal antique piece.
This platform featuring lots of amazing antiques, vintage items, and collectibles, among other products, is considered quite reliable. The website is definitely among the most popular online destinations to search for products from several decades back.
In fact, a separate category under antiques lets you find rare currency notes and coins, furniture, and paintings from the olden times. Thus, if you want to give a unique touch to your vintage collection, do search for an exclusive item on Craigslist.
Among the items featured on the website is a chalkware plate from 1962 with an inscription of the Seattle World's Fair. This is just one instance of the interesting products you will find here, so go ahead and check them all out!
An online marketplace majorly focussing on newer second-hand products, Bonanza is known to have a praiseworthy collection of artwork and collectibles. The items in these two categories would give tough competition to sites such Etsy and Amazon.
Talking about collectibles, won't you love to add a rare 1 dollar coin to your classic collection?  Well, you are sure to get such enviable vintage items at Bonanza. Moreover, the website often has several products listed at incredibly cheap rates compared to other platforms.
Added to this, the website offers a very user-friendly interface to its customers, and a mobile-optimized version as well. Each shop at Bonanza also includes a built-in chat system, which is supplied for free. To round it up, this platform definitely has a lot to offer to antique lovers.
Selency is one of the first online marketplaces of Europe, specializing in vintage furniture and accessories for interior design. It was originally launched as Brocante Lab in 2014. The platform has each and every item hand-picked by its own team of professionals, vintage connoisseurs, and shoppers.
As such, the seller of the product, its genuineness, and its authenticity are all verified to ensure perfect user experience. This also rules out any possibility of any product having a dubious origin and imperfect quality. Besides, the stock of vintage items at Selency is replenished each day.
The website has over 100000 items curated by its moderators, which include unique furniture pieces and room decor for every home. Selency also ensures all-round satisfaction of the customers by providing a secure payment system and excellent door-to-door delivery solutions.
Are you fascinated by furniture styles from the mid-century modern times? If so, then be sure to check out this online platform at the earliest. Being one of USA's leading dealers in mid-century furniture, this site offers your dream furniture from the '50s and '60s.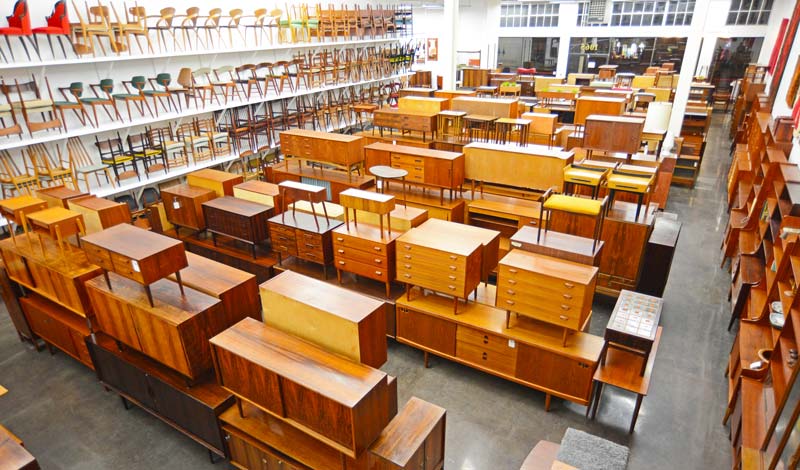 The items available in the collection are hand-selected through regular buying trips to Europe and Scandinavian countries and imported thereafter. Just think about it! Would you often find such an exclusive collection of vintage furniture online?
Besides, the site also offers efficient delivery solutions, ensuring swift delivery within a reasonable period of time. So if you are in search of some rare mid-century furniture, don't forget to log on to this online store.
Formerly called Dealfish, the site primarily listed job opportunities for aspirants. Over the years, it has evolved into a popular marketplace for products as well as services. The site currently has a wide range of antiques and vintage items as well. It is thus a great place to log on to for antique lovers.
Moreover, the platform can also hold surprises for such enthusiasts of vintage items. Sometimes, that one exquisite art piece or rare coin that you can't find on several websites may be there on OLX.
Many buyers are yet to discover the classic, vintage and antique section on this marketplace. So don't forget to browse through OLX when you search for a marvelous antique to include among your prized possessions.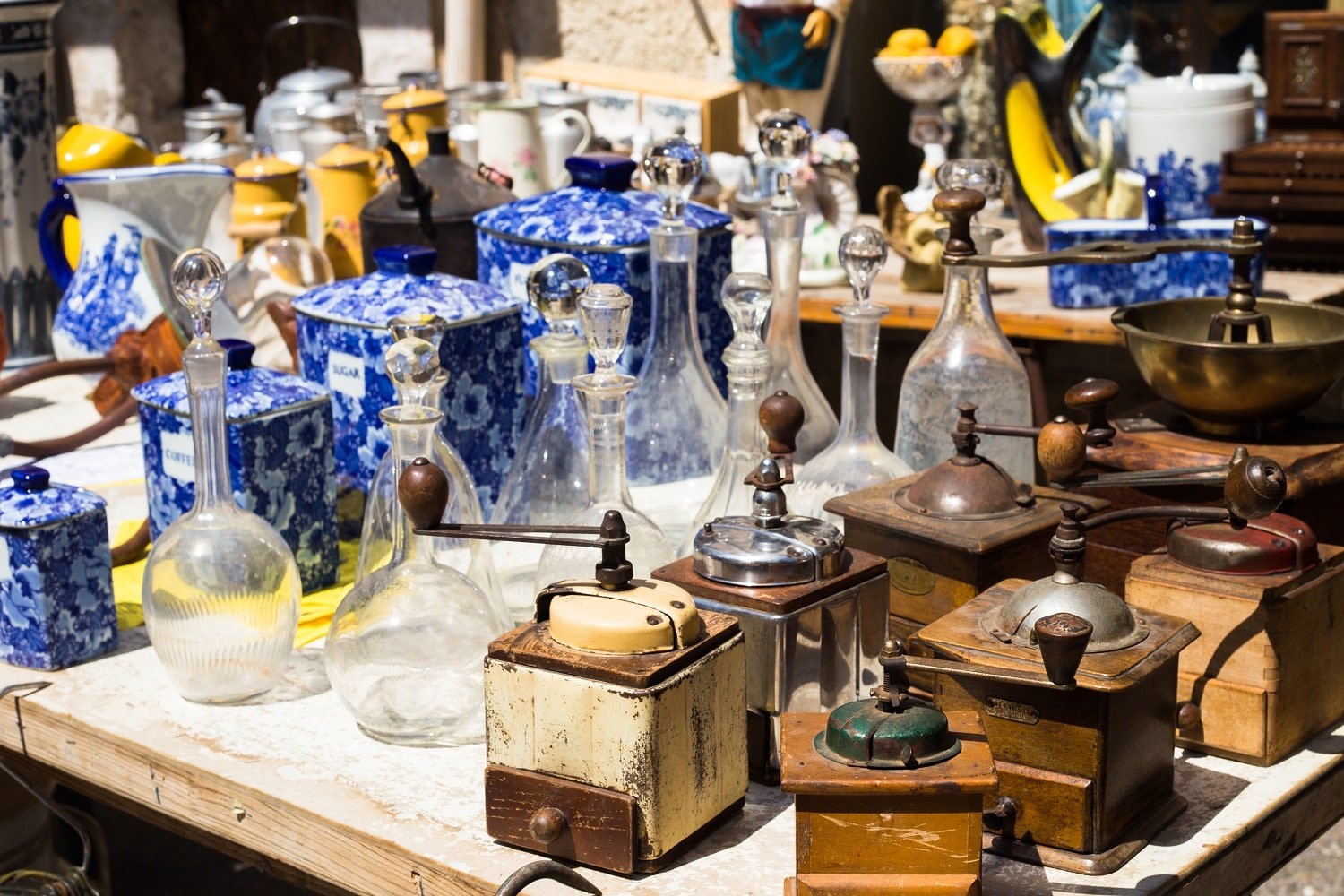 Although not one of those big names in the world of antiques, this is a quite fascinating store to look for vintage art. You can primarily access the online platform through Facebook since there does not seem to be a website as of yet.
Nevertheless, this store has an impressive list of industrial, mid-century, and vintage items to offer. Ethereal paintings and eye-catching vintage furniture are available in plenty at Red Line. Some beautiful Japanese woodblock print paintings are an instance.
Thus, if you are a serious shopper of vintage objects, checking this online store is surely worth your time. Don't leave it out just because it doesn't have a website of its own yet. Sometimes, smaller places do have the most interesting antiques you will ever come across!
Similar to eBay, Amazon or other sites, this online auction store includes many categories of products besides vintage objects. It is a flourishing marketplace for buyers as well as sellers.
The site works like any other auction, wherein the highest bidder for an antique item takes it home. As easy as it can be! Believe this when we say, it is a great place for obtaining some of the most priceless antiques available.
Some currently listed antique objects on Webstore are a '50s Rhinestone ring with 5 ring-bands and a Lubitel-2 vintage reflex camera from the '70s. So be sure to visit this online store atleast one before moving on to other options. You never know, the search might end over there!
To those of you who have an eye for exceptionally crafted interior decor and artwork, this is the place! With more than 85,000 results in the vintage and used furniture section, you are sure to find not one but many favourite options.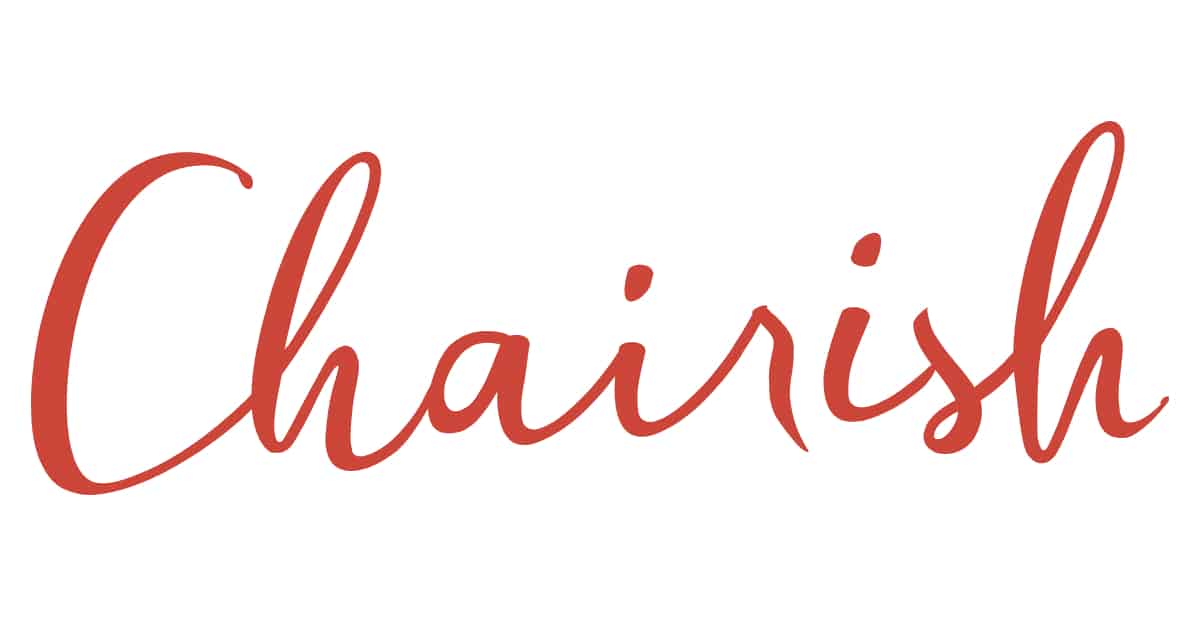 Added to this, there are quite a few filters to narrow your search- price, style and items available for local pick up. The style filter lets you choose between rare categories such as Hollywood Regency, Mid-Century, Art-Deco and much more.
All such features have made this online furniture store a favourite among lovers of vintage furniture. og on to the website and have a virtual tour through the world of vintage interior decor!
Another exclusive place for antique objects, this online store offers an unending list of such items. The categories are also diverse, ranging from jewelry pieces and furniture to lighting accessories and kitchenware.
Examples of some vintage items featured on this site include an oil painting from the 18th Century and  Faberge cross pendant with a Victorian design. For women who love antique jewelry, the collection has the most exquisitely designed pieces to go with different outfits.
All in all, there are just so many antique and vintage objects on this online store that you will hardly miss what you are searching for. So, when buying an antique is on your mind, make it a point to visit Antiques and Chatchkes.
The site is one of the most amazing online stores dealing in classic antique items. It offers a list of vintage kitchenware, animal sculptures and furniture that is quite well-curated. Besides, it also lists other fascinating home decor items such as vintage pottery, mirrors, and candle holders.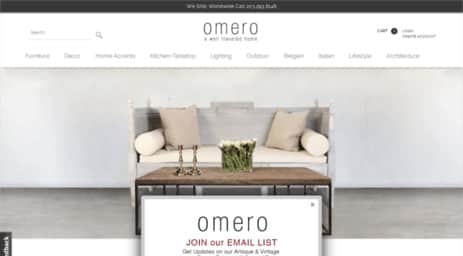 Each and every vintage object in the store has an authentic old-world charm that never fails to impress. Furthermore, this is the right place for those who are on the lookout for greater product variety.
The broad list of classic items available on the website goes on and on, and is impossible to exhaust! Hence, buyers of vintage objects must not miss out on this website by any means.
This unique online furniture store with exclusive pieces from different regions of Europe is our next pick. It is the ideal store to log on to for someone who has a fascination for the continent's cultural history.
The antique furniture that this site offers will take you back to the times when famous empires reigned throughout Europe. Examples of some rare pieces featured on the website are an 18th century Bombe chest belonging to Louis XVI and an Italian Chandelier from the same period.
The list of classic European items that this online platform offers is prepared very efficiently and is surely one of the best you will find. So remember to check the site out before you move on to the others.
If you cannot find the antique piece you are looking for even after searching the popular platforms, we would recommend visiting this website. This online marketplace has different categories of products and services, including an exciting antique collection.
There is an endless range of objects from earlier times, including mid-century furniture pieces, rare sculptures, and other such vintage items. Interestingly, Shopify charges a much lesser procurement fee from buyers compared to other online marketplaces.
Though antiques is just one category of products that the platform offers, you can be confident that checking it out won't be disappointing. So go ahead and have a look.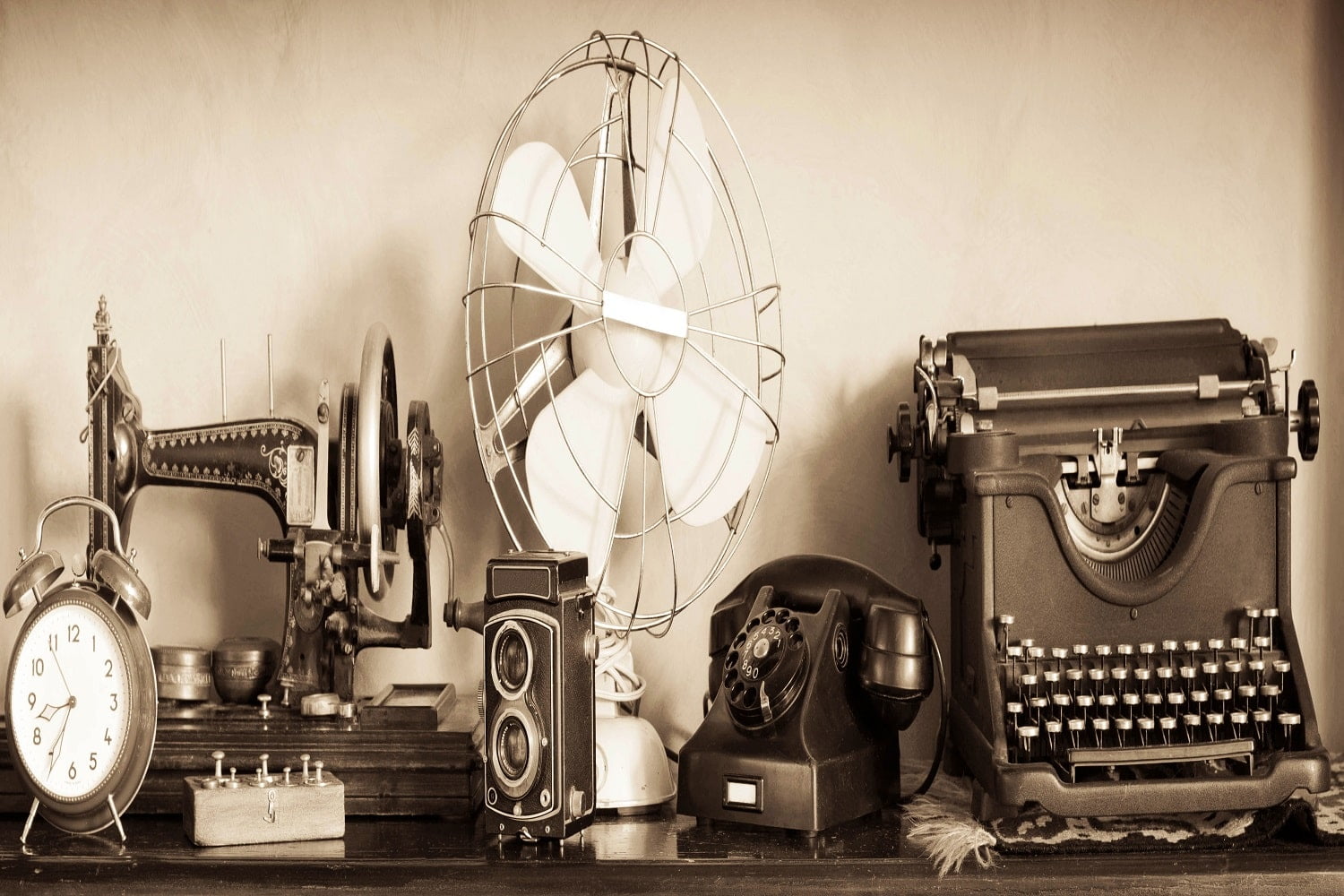 This store in the USA began with just a couple of antique furniture pieces but gradually developed into a leading destination for rare vintage furniture. The owners of this venture have an 'obsession' for collecting the best antiques, so much so that they have made several trips to Europe.
Hence, while browsing their website, you might come across some stunning furniture from the Italian countryside or the English Midlands. The collection of cabinets needs a special mention, as you would find some of the best of those here.
Also, each and every furniture piece is very well curated and its authenticity is verified by a team of professionals. This ensures the utmost customer satisfaction for every purchase. There is a custom furniture collection as well, with hundreds of options to choose from.
Specializing in mid-century objects, the store is a great place with some timeless furniture, accessories, and lighting fixtures. The items in the collection date back to the 1950s and even earlier.
The most intriguing items featured till now are a Meridian Line George Nelson clock and an antique geographical drawing by Sir Staley Spencer, a legendary painter.
The platform offers an infinite catalogue of stunning classic objects which are definitely worth adding to any antique collection. So do take some time out to browse through the site. You won't be disappointed at all.
As the name suggests, this online store primarily offers a great collection of vintage furniture. It also features some amazing classic glass and ceramic objects that are rare to be found.

A general fireproof desk from the 1920s and a 1960's Steelcase steno chair are some instances of antique furniture featured on the site. You will also come across several classic paintings by legendary painters such as Vincent Van Gogh.
This online store has developed into one of the most favorite sites for furniture and other exquisite antiques for interior decoration. So make sure you check out the website for getting home a perfect decor item.
Well, we all know that this is technically not a store, but it's actually better than many antique stores! Vintage enthusiasts regard it as a great place for finding authentic items. You can also find amazing deals from some solid dealers on this social media platform.
Browsing through any dealer's page on Instagram lets you understand much about their clients and their reputation as well as their expertise in the field. Once you have made a decision, search for them on the internet to see if they sell items on vetted websites or read some consumer reviews.
Through such research, you can make sure that you are comfortable buying from a particular dealer. For buying the product, you can even directly contact the dealers through the direct message option. Hence, Instagram is definitely one of the most convenient platforms you can use for buying vintage items.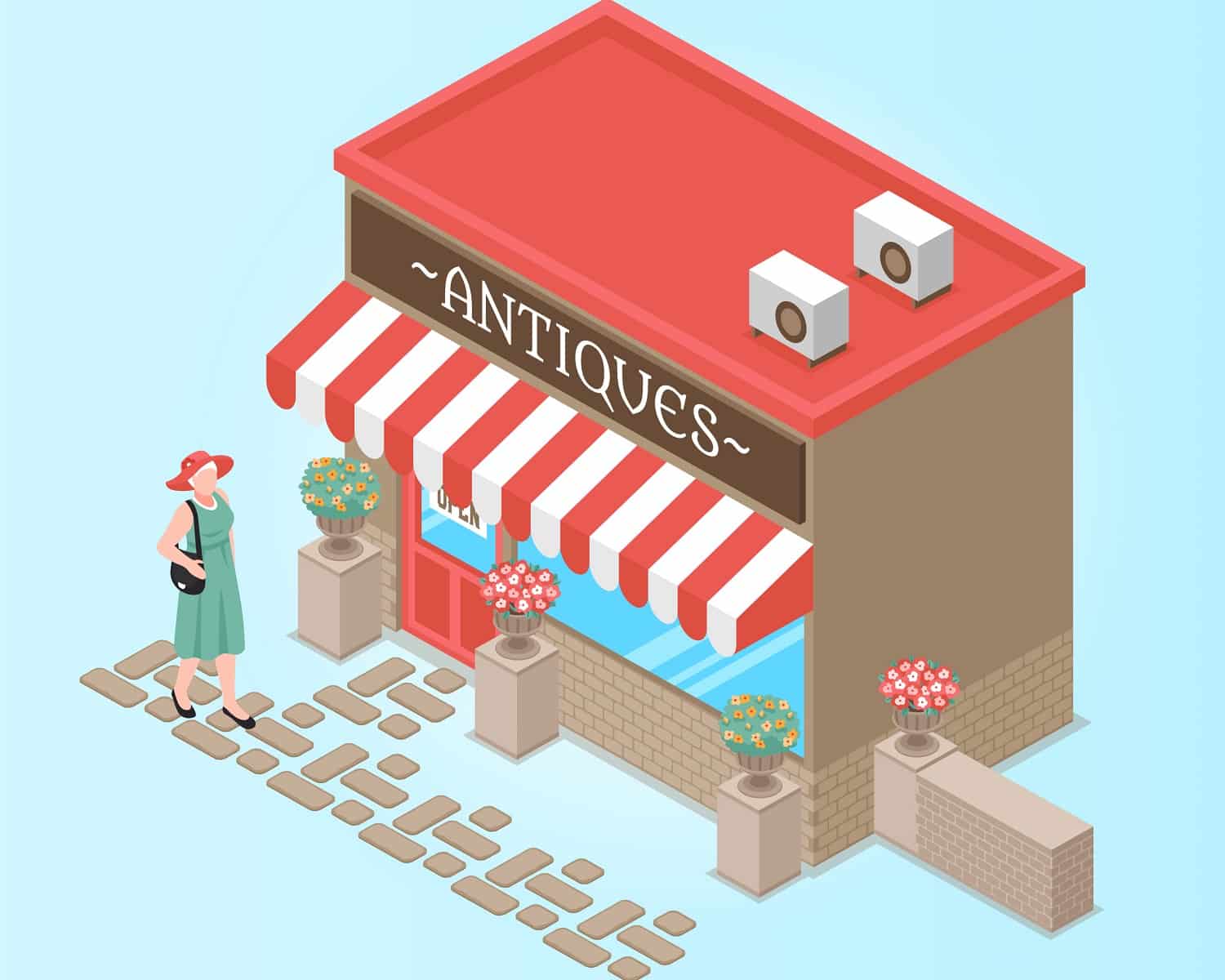 Conclusion
Vintage objects have always appealed to people across all generations, and hence, shall never cease to be in demand. In a world that is increasingly homogenized with products of the latest design, some unique and old-world charm is much refreshing.
Online stores have simplified the search for antique items manifold and have opened up multiple forums for engaging buyers and sellers of antiques. We have gone through a plethora of such online platforms and their offerings to come up with the best ones for you.
All these platforms cater to either some particular niche of antiques or to a much wider range. Thus, you can easily go for the most suitable one according to your preferences.
So, what are you waiting for? Go on and browse through the websites that appeal to you the most.
Till we meet again, take care!
Related Articles
Related Articles
17 Best Furniture Stores in Houston Today
15 Best Furniture Stores In Chicago Today
All 17 Online Craft Stores DIY Projects of Any Nature
The Best Online Sources for Framing Art
13 Best Free Online Closet Design Software
13 Best Bookshelves You Can Buy Online and Actually Want
28 Best Online Kitchen Design Software Options 
15 Best Places to Buy Furniture Online
40 Best Online Gardening Stores Reviewed