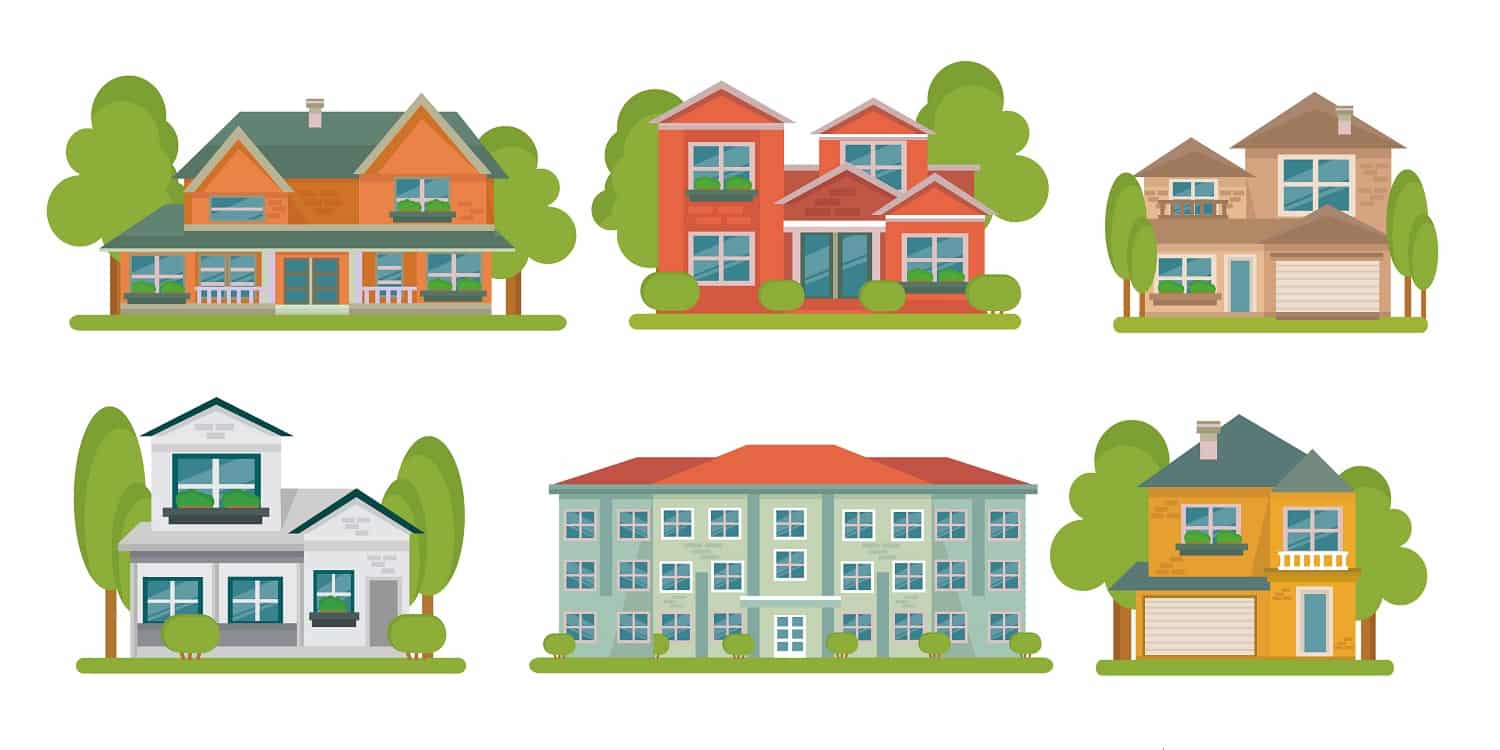 You'd be surprised to know that there are more than 35 different types of houses, each having unique architectural features.
While most of us are familiar with the apartment and single housing style, there are several other types of residential properties that may seem like equally viable options. Whether you're buying or building a dream home, it's best to know all about the various structures used for housing.
That way, if you want to incorporate a particular architectural style, you'll have an authentic reference to fall back upon. So, here's a complete gallery of houses that will give you all the insight you need.
Without further ado, let the house hunt begin.
Different Types of Houses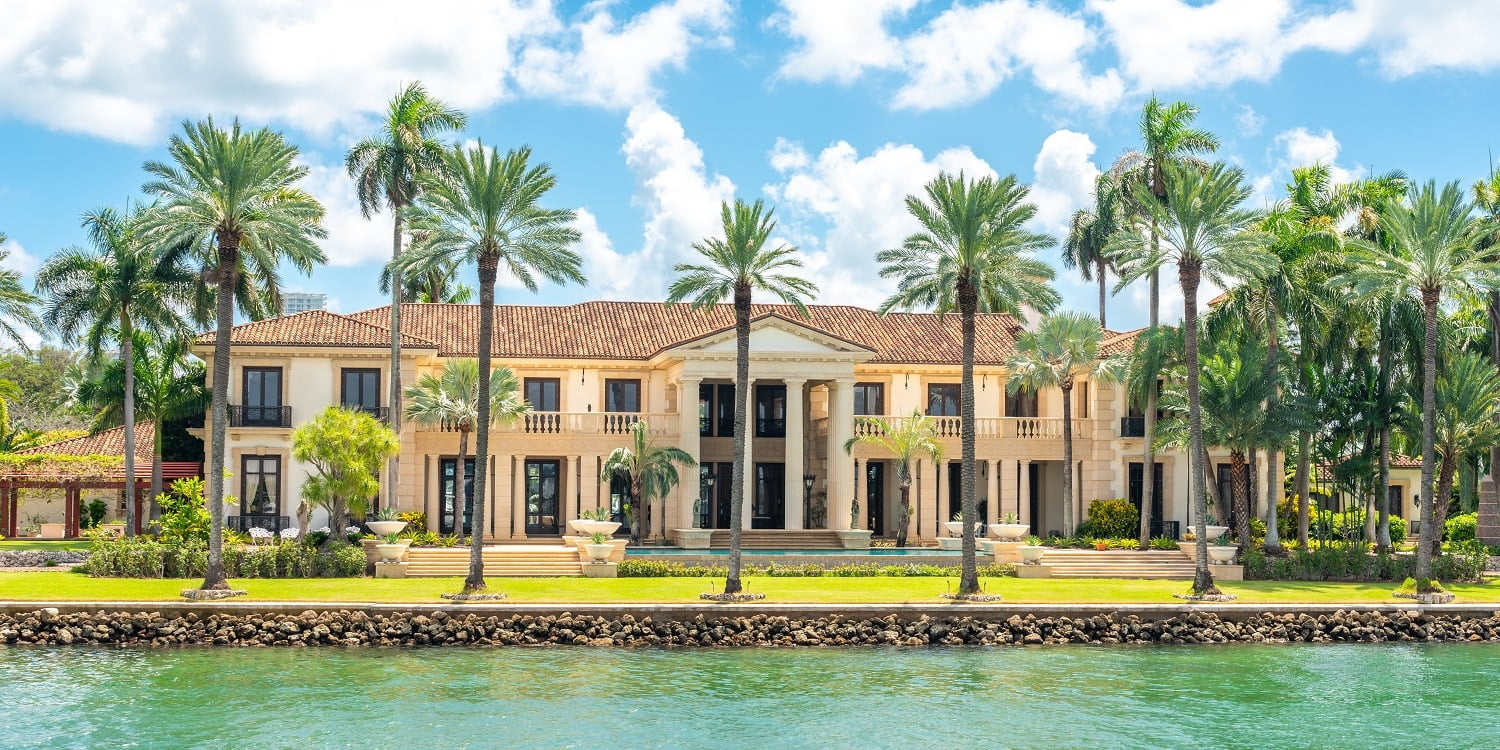 Single-Family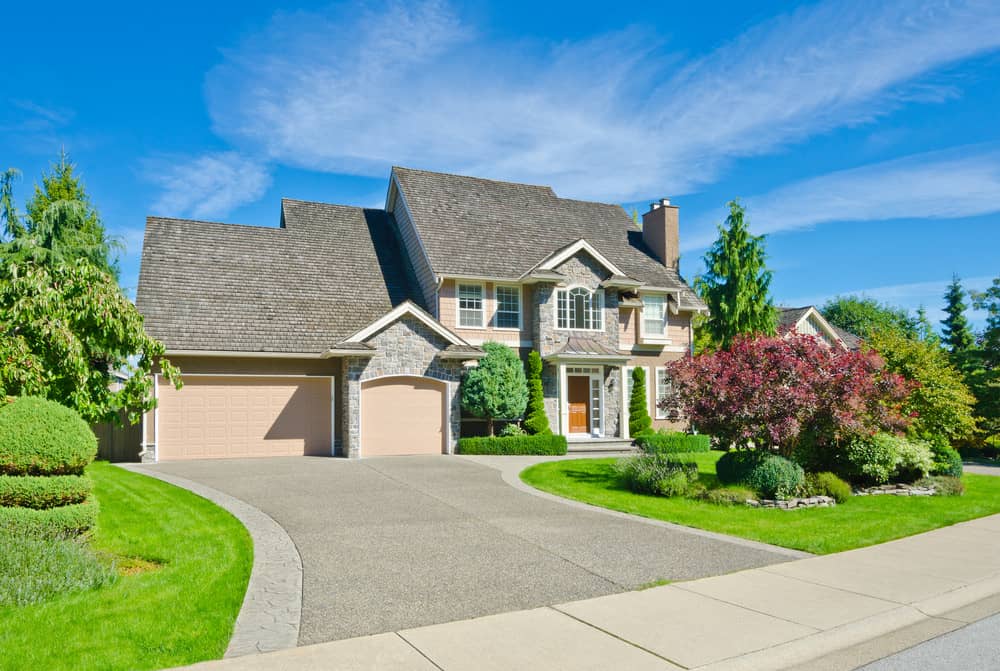 This is the most common residential structure, given that about 70% of Americans live in single-family houses. These establishments are typically stand-alone and not attached to any other structures. That said, they're quite popular, especially in the suburbs of North America.
The main reason these houses saw a massive boom is the mass migration post-WWII. Thousands of families settled in the suburbs and the single housing style rapidly took over. The scenario was hardly the same before the war, given that only 13% of the population lived in the suburbs.
However, by 2010, about half of the US population was based out in the suburbs. Nevertheless, with the turn of the decade, downsizing became a reality due to increased property prices. Since then, there has been a rising demand for single-family home alternatives (condos, apartments, etc.)
Apartment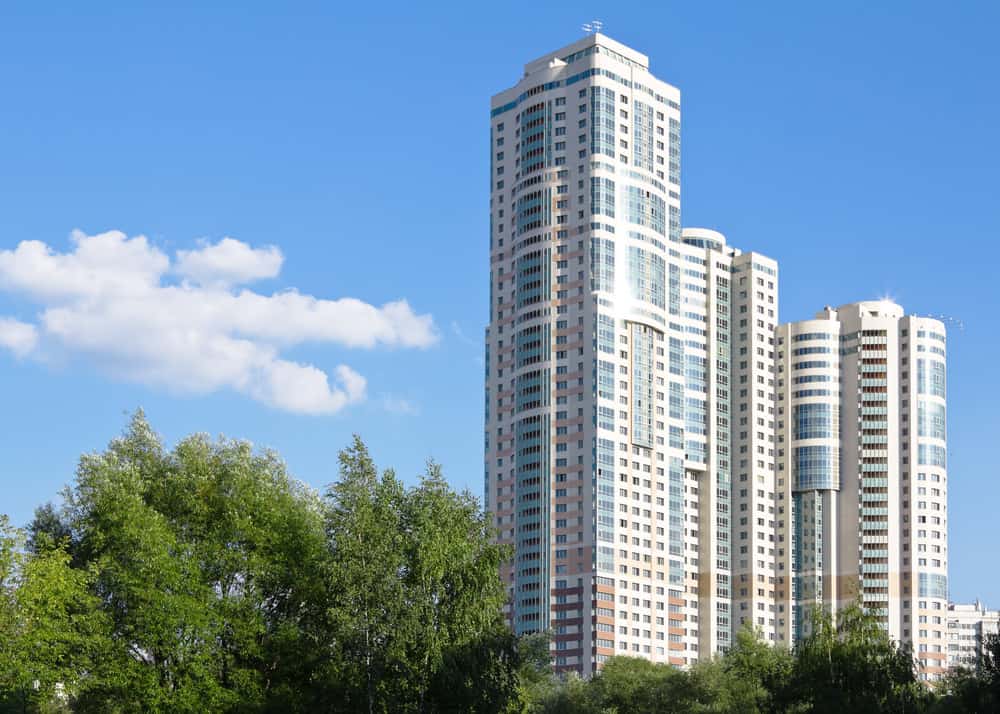 As mentioned earlier, apartments have become quite popular, primarily for their affordability and low maintenance requirements. These are essentially a group of housing units in a single building, owned by one entity.
More often than not, these units are leased or rented out to tenants. However, apartments are not the same as condos. The key difference between the two lies in ownership. Simply put, condos are owned by individual entities, whereas all apartments in a building are owned by one entity.
Condominium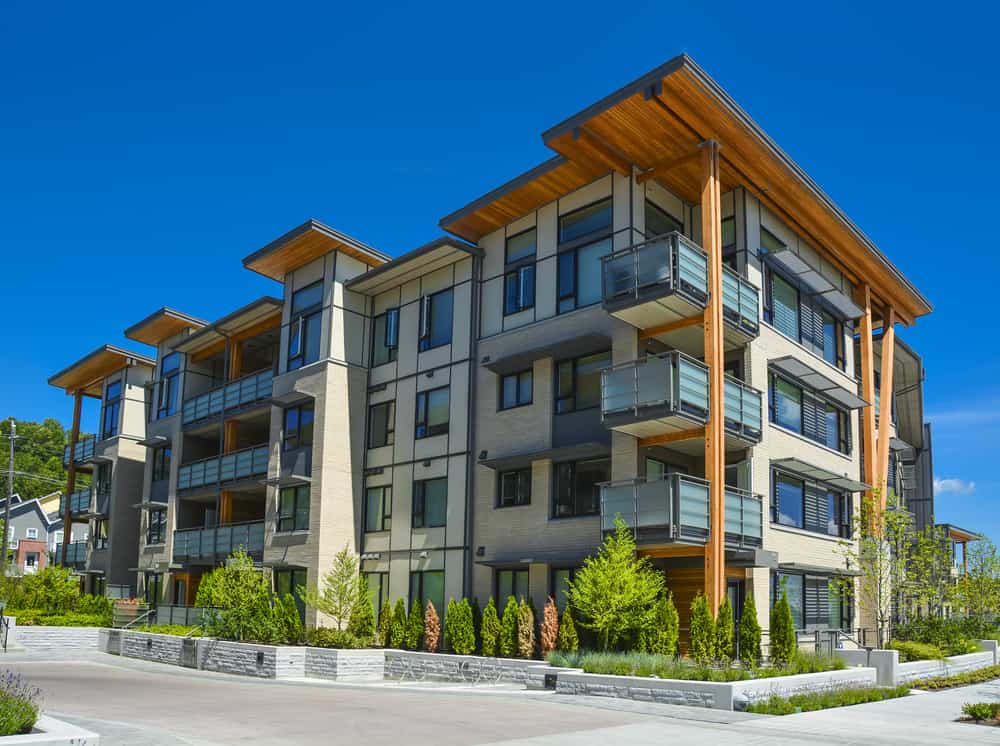 By definition, a condominium is a building complex comprising several units, which belong to different owners. It's a home among many other similar homes, either in one building or multiple buildings, on a single plot.
Each owner has a title to their respective unit(s). Furthermore, the building or complex is governed by an elected body (HOA in the US and strata council in Canada) that frames regulations and passes decisions on behalf of all owners. Long story short, the members of this body make rules about maintenance, common areas, etc.
Condos can be further divided into the following categories.
Duplex – A duplex condo is a two-story unit, often the result of joining two buildings while renovating them or being built that way from the start.

Triplex – Same as a duplex but with three levels.
The terms duplex and triplex, while referring to condos, go back to its use in New York City. However, in other places, these words mean two and three-unit buildings, side-by-side. Therefore, the technical and literal meanings are frequently in conflict, and as such, it depends on where it's used.
In fact, some establishments that look like townhouses (houses in a row) can also be called condos, since the owners only possess the unit and not the shared space.
Townhome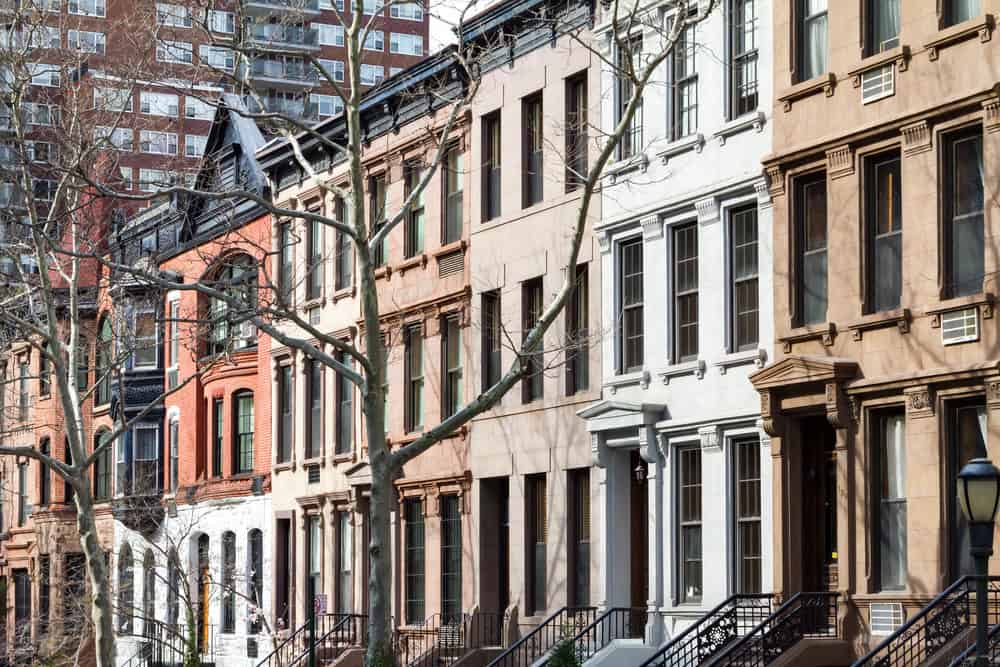 A townhome is one among a series of houses, arranged in a row, sharing one or two walls. Usually, they have 2-3 stories, but you can also find taller structures. A townhome is different from a condo, as, in the case of the former, owners have legal rights over both the interior and exterior of the unit.
Therefore, they are financially responsible for the maintenance of the exteriors. On the contrary, with condominiums, the maintenance of shared areas is entrusted to the HOA or strata council.
So, a townhome is similar to a single-family house, only attached to another building either on one side or both.
Co-op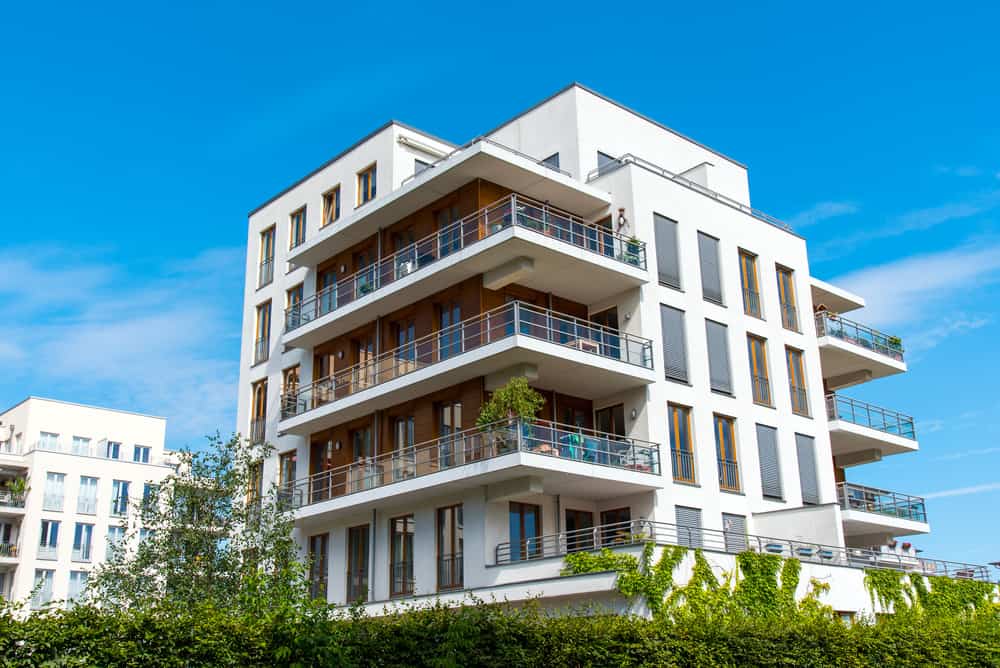 While it does appear similar to an apartment and condo, a co-op differs from them both, in terms of the legal and financial clauses. To explain further, in a co-op, individual entities that buy in on a certain segment of the building; instead of a whole unit. The owners are much like property stakeholders, who lease their parts in this setup.
Do the owners have a say in who can buy in? Yes, the co-op association can collectively decide and even reject a potential buyer from purchasing a part of the building. However, the co-op members may only turn down buyers based on financial reasons and reluctance to follow the rules framed by the governing body.
On the other hand, an HOA/strata council is not vested with powers to deny a potential buyer on such a basis, but they do have age restrictions with regard to property ownership.
Bungalow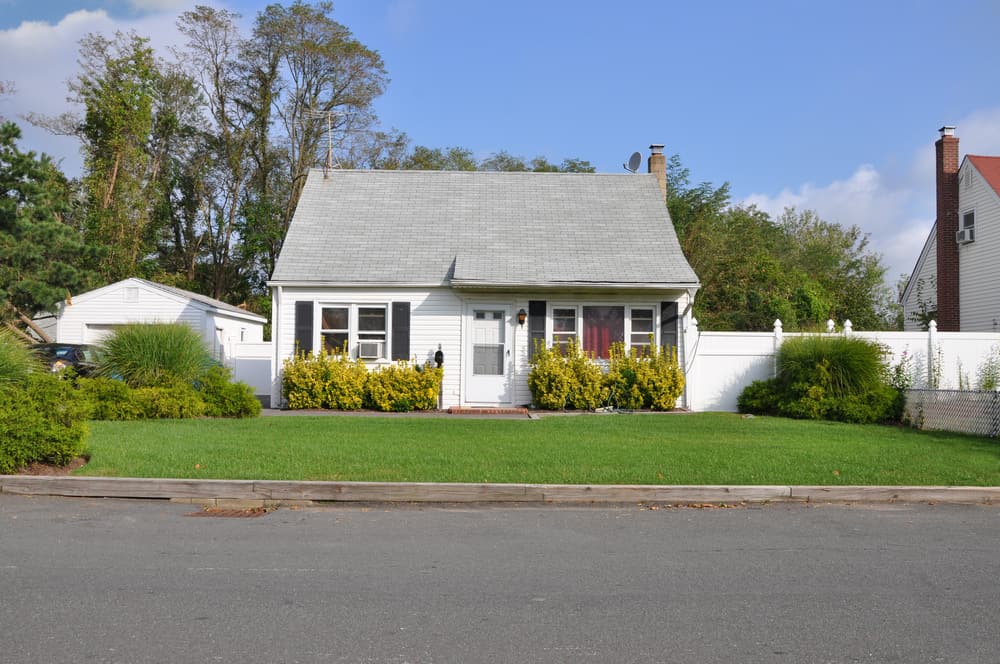 The bungalow is an Indian word that essentially means 'belonging to Bengal'. These are typically small, single-story houses with front porch. These were initially built in India as an alternative to cottage-style homes with thick walls. However, their popularity soon spread to the rest of the world.
These single-floor establishments generally have steps on the front, which lead to the porch. Also, they often include a single dormer window integrated into the pitched roof. The USA saw the first bungalows in the early 1900s, and as of now, they're found all over the country.
That said, the demand for bungalows has declined of late, as more and more buyers want spacious options. Besides, with the advantage of computer-aided design, one no longer has to opt for simple styles to lower costs.
Cottage
The cottage is a housing type that originated in England. Although in the present context, it describes a vacation home, earlier it was a small, thatch-roofed house, including a single thick-walled room.
Ironically, even luxurious vacation retreats are called 'cottages' now, when historically, these establishments belonged to the low-income, rural populace. Take the example of the grand Newport, RI mansions, a Robber Barons project, often termed as 'cottages'. Needless to say, the buildings bear no resemblance to a traditional cottage.
Since the word 'cottage' is now associated with different types of structures, we've included a few photographic examples.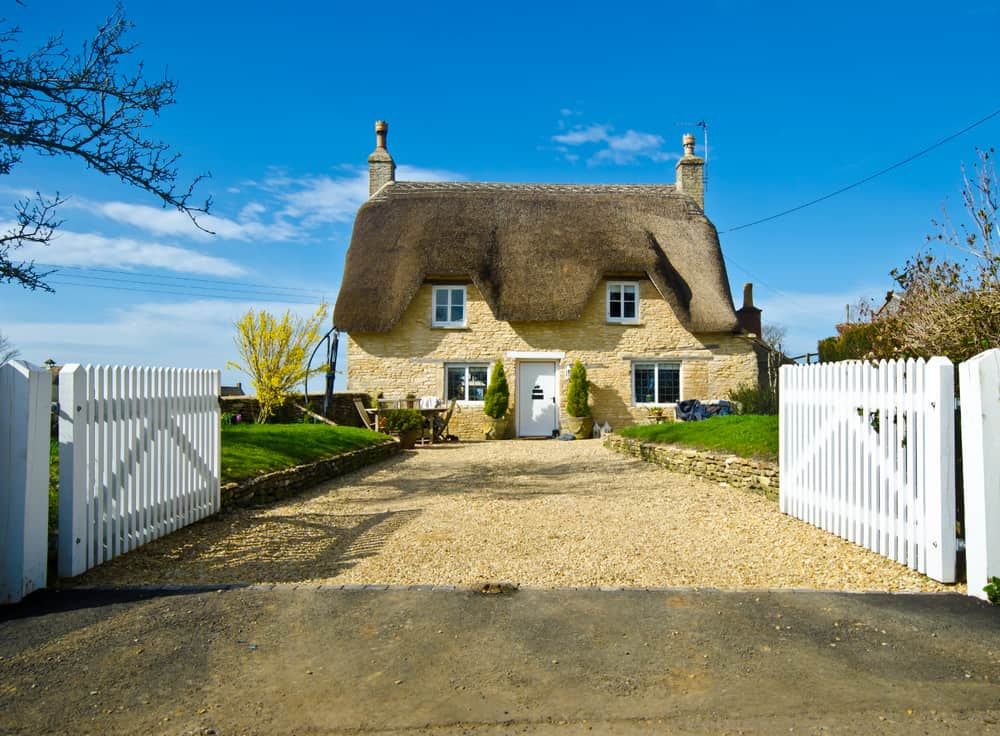 Historic English cottage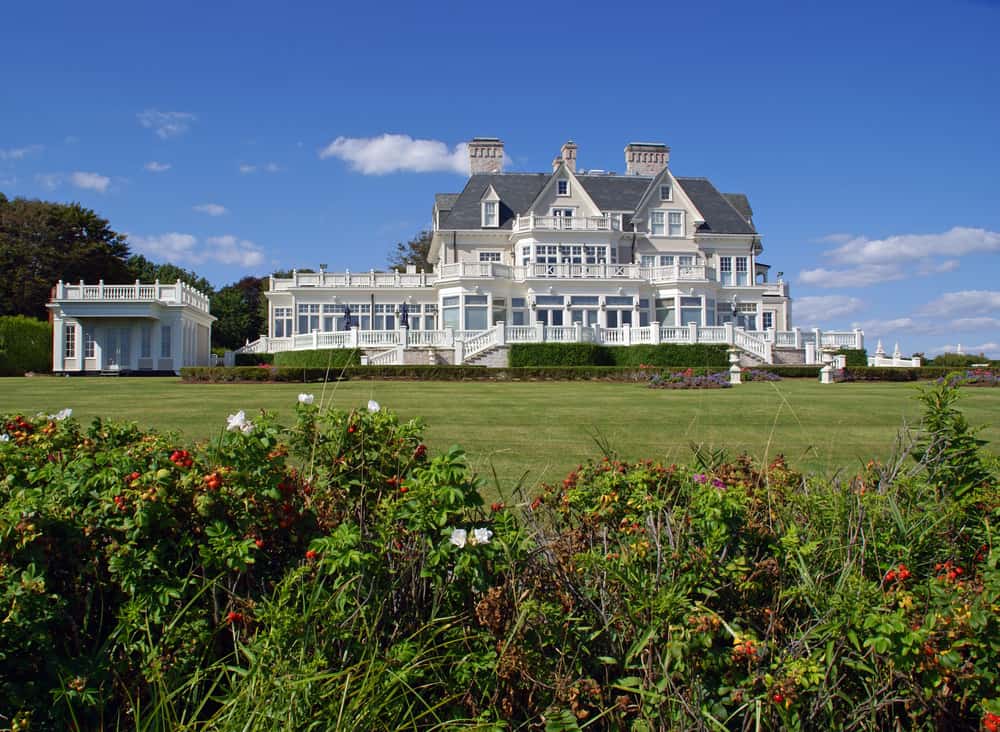 Grand Newport, Rhode Island cottage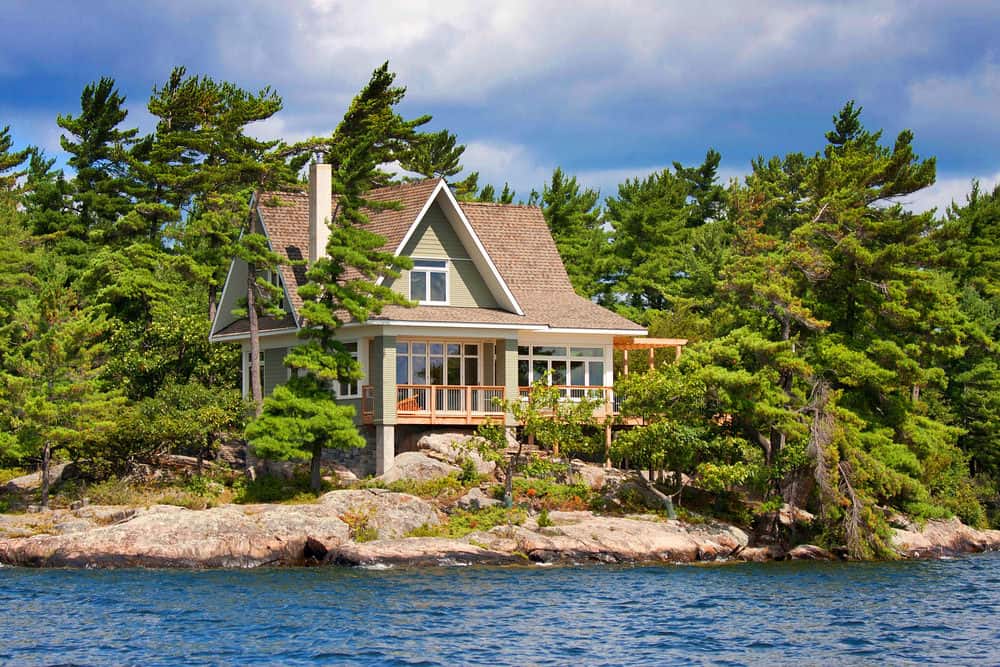 Small vacation cottage
Ranch-Style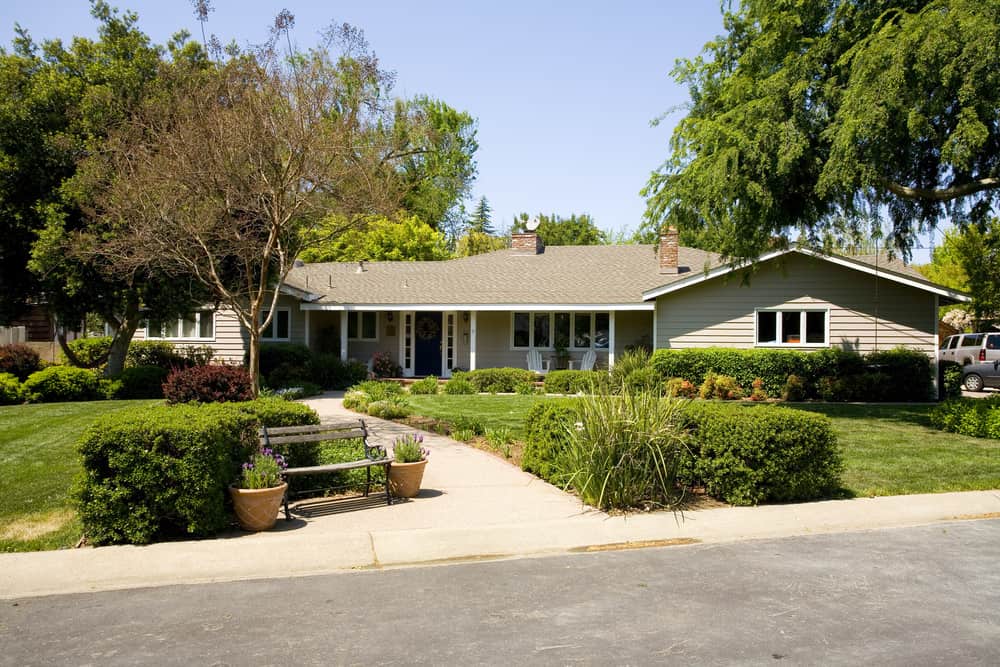 A ranch-style house (or rancher) is another single-story building, with a considerably bigger footprint than a bungalow. These houses became wildly popular in the 1950s, as large expanses of land were turned into suburbs, comprising bigger plots than urban housing spaces. Usually, these buildings are surrounded by plenty of open spaces, unlike apartments or condos.
Cabin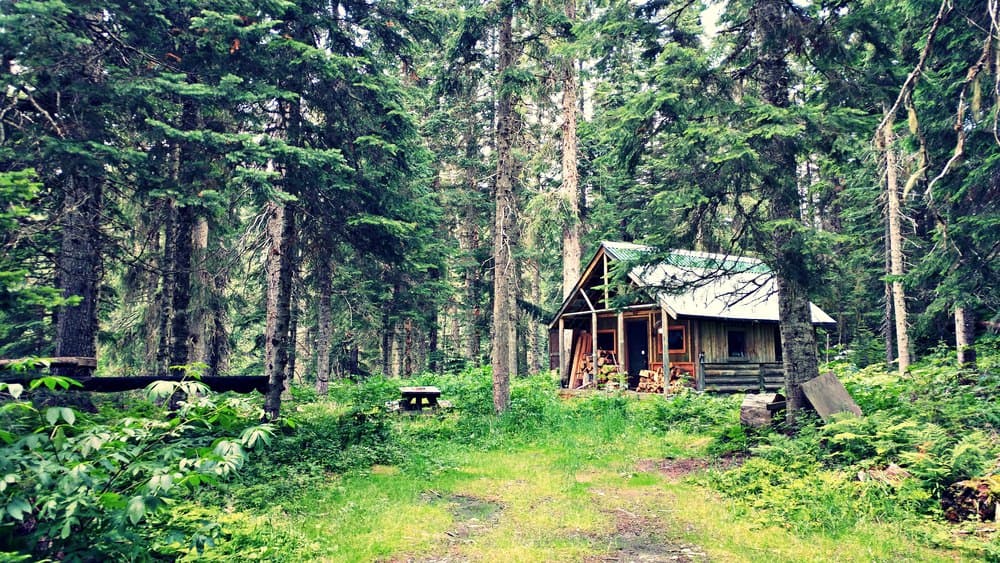 Let's just right away clarify that there's no distinctive feature that differentiates a cabin from a cottage. While a cabin implies a minimalist and rustic setup, a cottage, on the other hand, also refers to an upscale vacation dwelling (although, not historically).
However, if we go by commonly accepted meanings, cabins are less sophisticated than cottages. In fact, cottages are aesthetically enhanced with a proper finish. Furthermore, cabins are known to be rural, but cottages can be both rural and urban. Traditionally, cabins are log-built structures with a pastoral look.
Multi-Family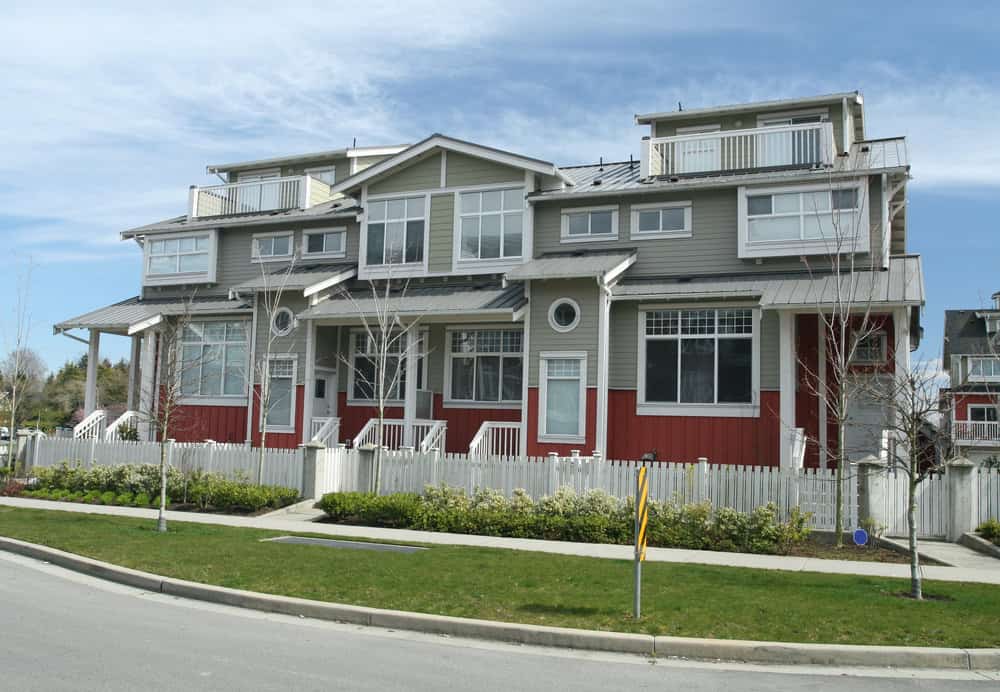 A multi-family residential building consists of two or more housing units. It's a broadly used term for a detached house with an in-law suite, townhouse development, apartment building, condo, etc.
In-law Suite (Or Basement Suite)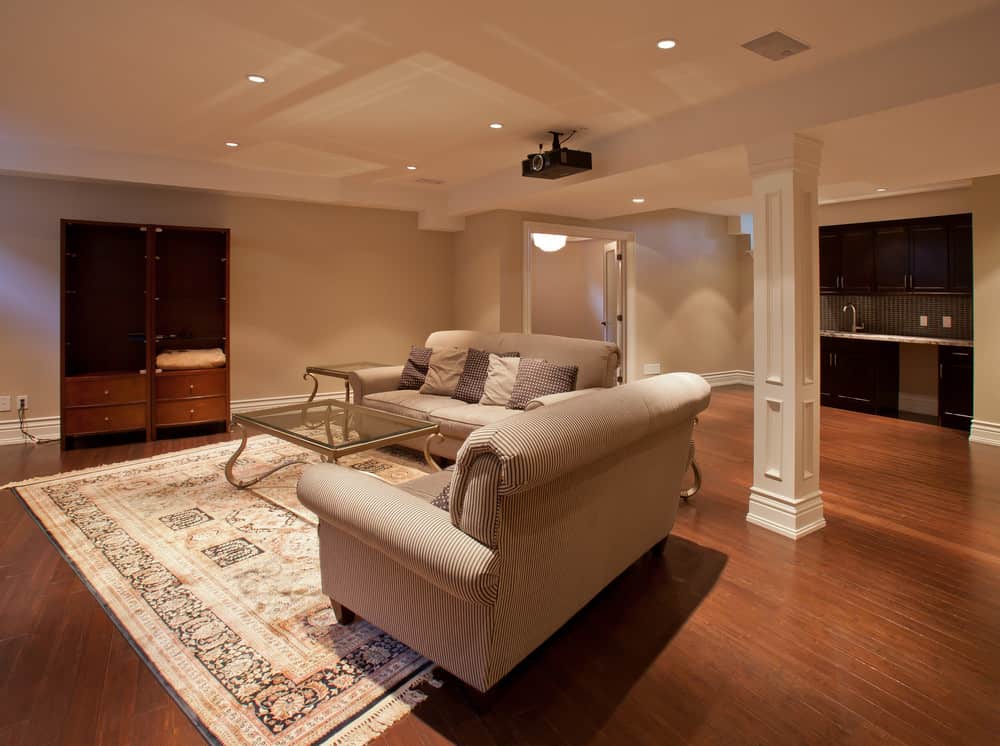 With the steep increase in real-estate prices, in-law suites are far more common than you can imagine. Most new developments come with them, and several older properties have added them. Since homeowners are finding it difficult to pay off their property loans, many rent a portion of their houses to supplement income.
Basically, an in-law suite is a separate unit found in single-family homes. They're, however, not detached from the main building. In case you're wondering what a separate structure for a similar purpose is called, you should look up the terms – carriage or laneway house.
Carriage/Coach House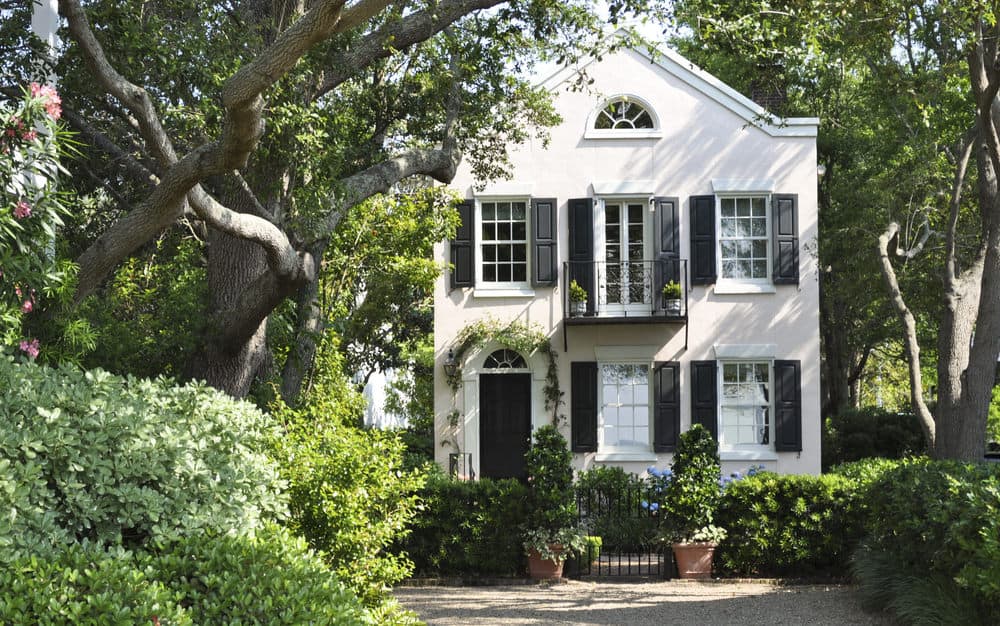 Carriage or coach houses are structures built to shelter horse-drawn carriages. However, they are no longer used for the same purpose, and since then, have been transformed into living quarters made available for guests.
Presently, these buildings are used by owners to generate additional income through tenant or guest accommodation. While these structures no longer serve the original purpose, they have grown in importance commercially.
Chalet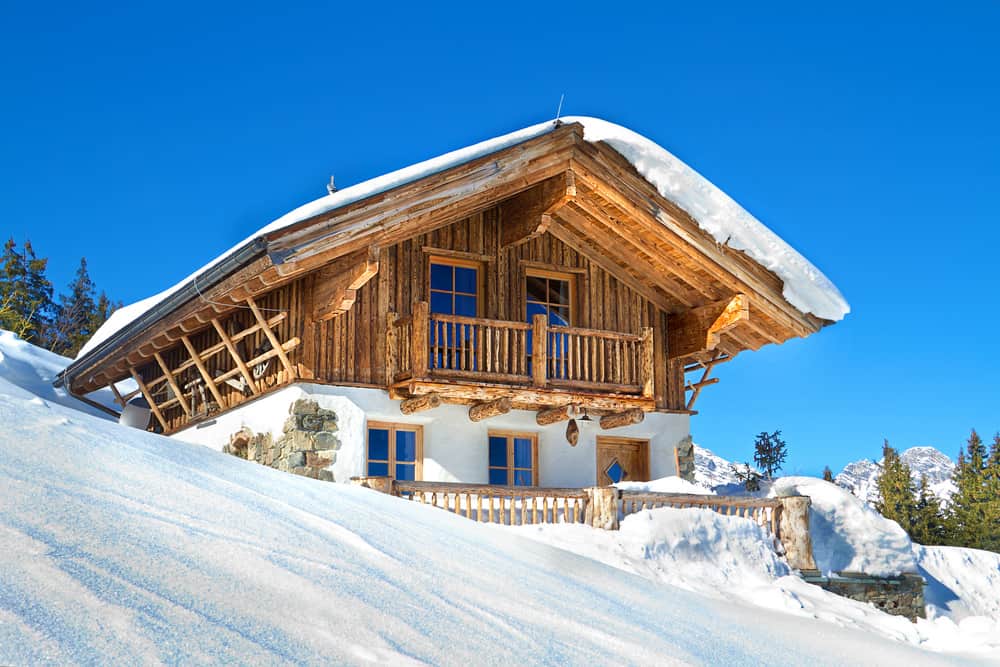 Chalet is an old French word for a farmstead. These structures were originally built to provide housing to goats and sheepherders in Switzerland. But in the present scenario, it refers to a quaint vacation home in the mountains. Also, a chalet is usually a vacation retreat close to a skiing location.
Nevertheless, not all stand-alone structures on the mountain are chalets. These have some very specific design features, including a steep roof and long overhangs. As you can already guess, the roof is specially designed to withstand heavy snowfall.
Barndominiums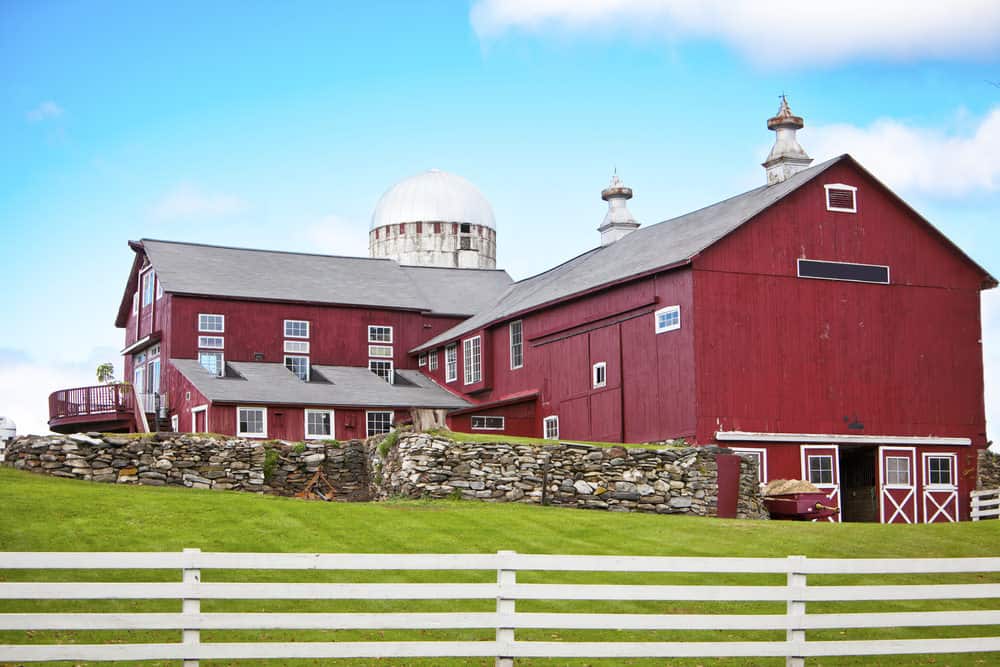 Barndominiums, as the name suggests, are a combination of a barn and a condominium. This integration creates a living area and sufficient space for housing livestock or other shelter needs. However, barns that are fully converted into housing spaces also fall under this category.
Tiny Home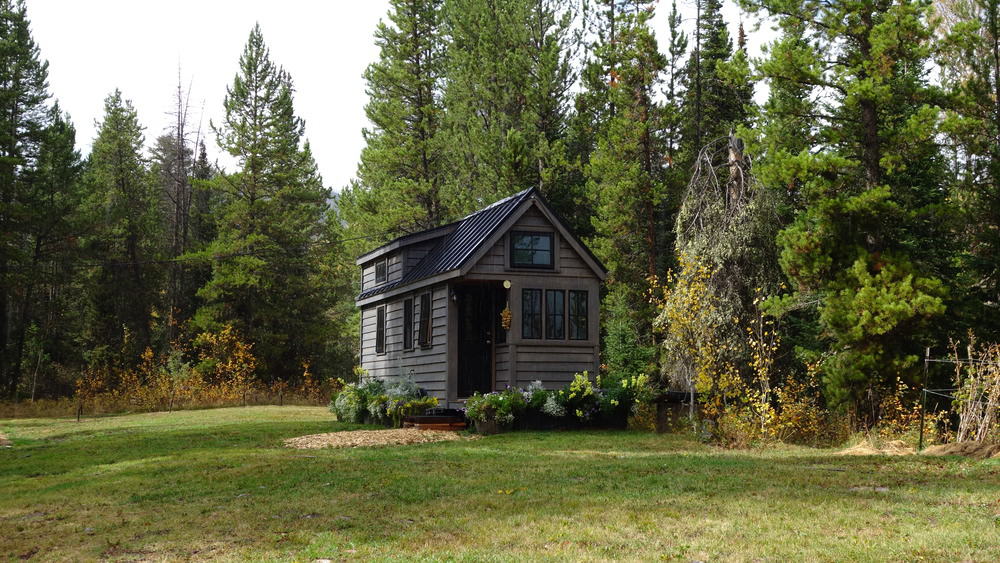 If you're going through a cash crunch and need a detached living arrangement, a tiny home is a way to go. These structures can be stationary or mobile and range from 100 to 400 sq ft in size.
They are sought after for their efficient design and layout, and as such, many buyers favor them to avoid mortgage payments. They come as cheap as $10,000, but you can find more expensive options made of premium quality materials.
Mobile Home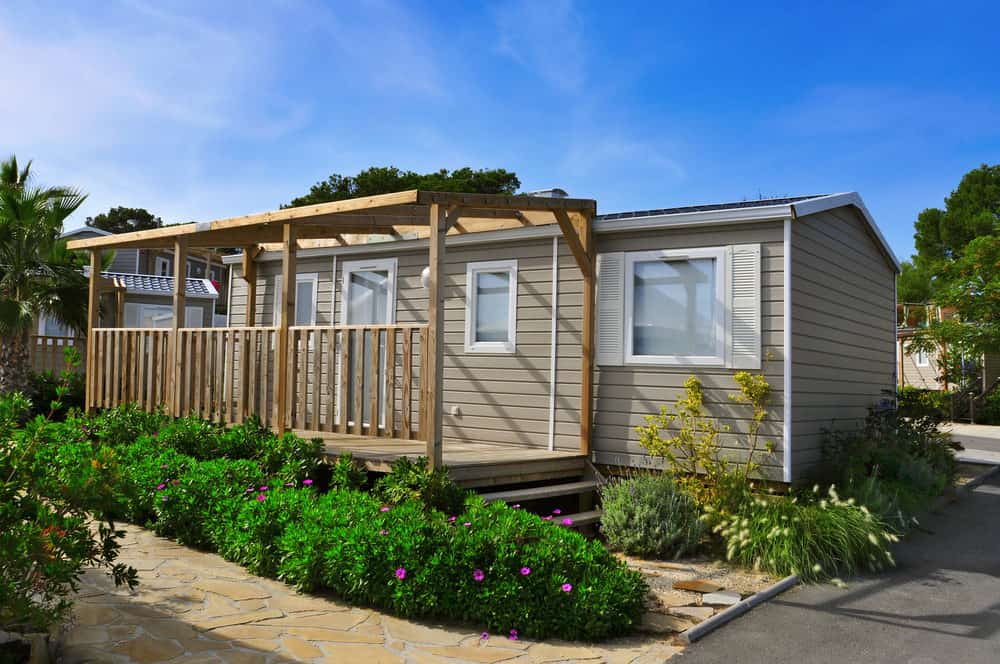 A mobile home is a building that can be towed. But that does not mean that it can be moved around like a recreational vehicle. These structures are designed in factories and moved to the lot, where they remain in place. That said, mobile homes are inexpensive housing options that have become quite popular of late.
In fact, you can find mobile home parks where a large lot comprising multiple units is rented out or available for sale. These factory-manufactured houses are usually built on a steel frame fitted with wheels. Here's a modern example of a mobile home.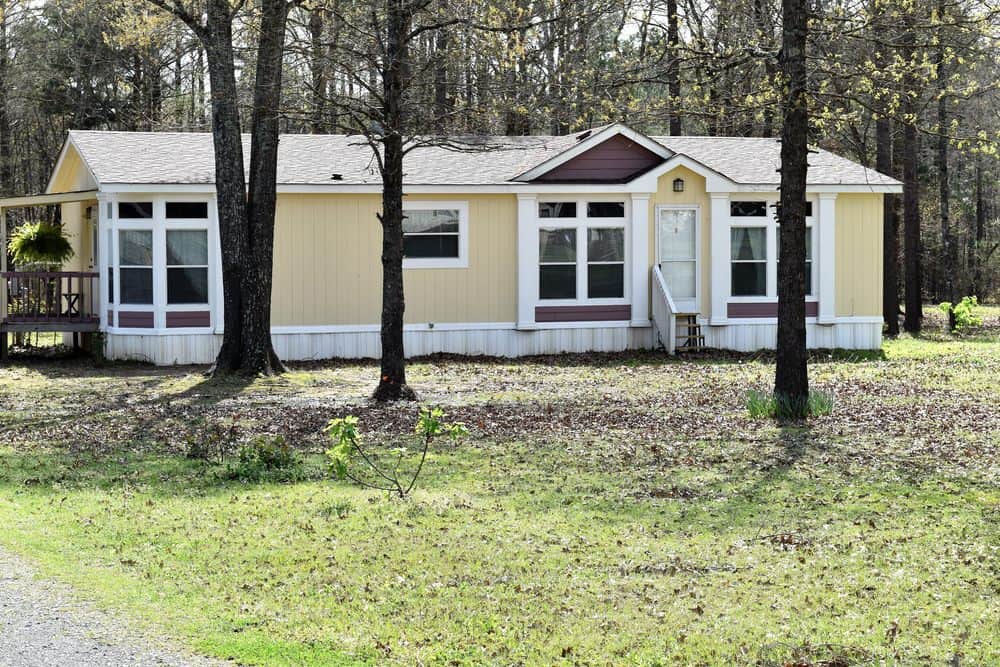 Mansion
A mansion is vaguely defined as a large, majestic house, but there's no legal information on how big a home has to be, so it's deemed a mansion. Besides, there's no consensus in the real estate industry either.
Since the size is not set in stone, 'mansion' is a term often used to distinguish a massive and luxurious house from average home.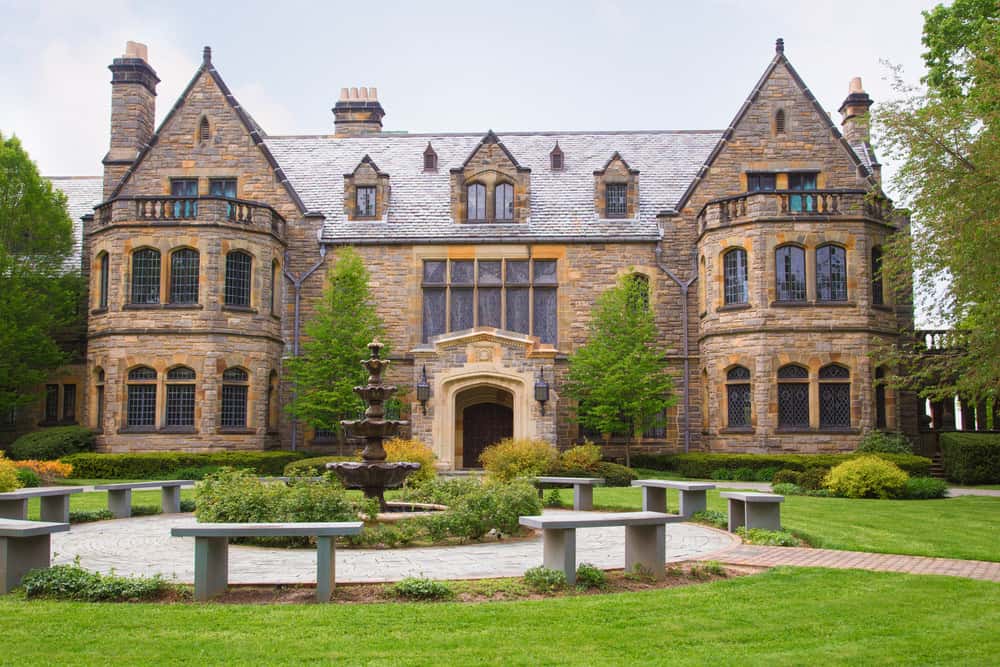 Historic mansion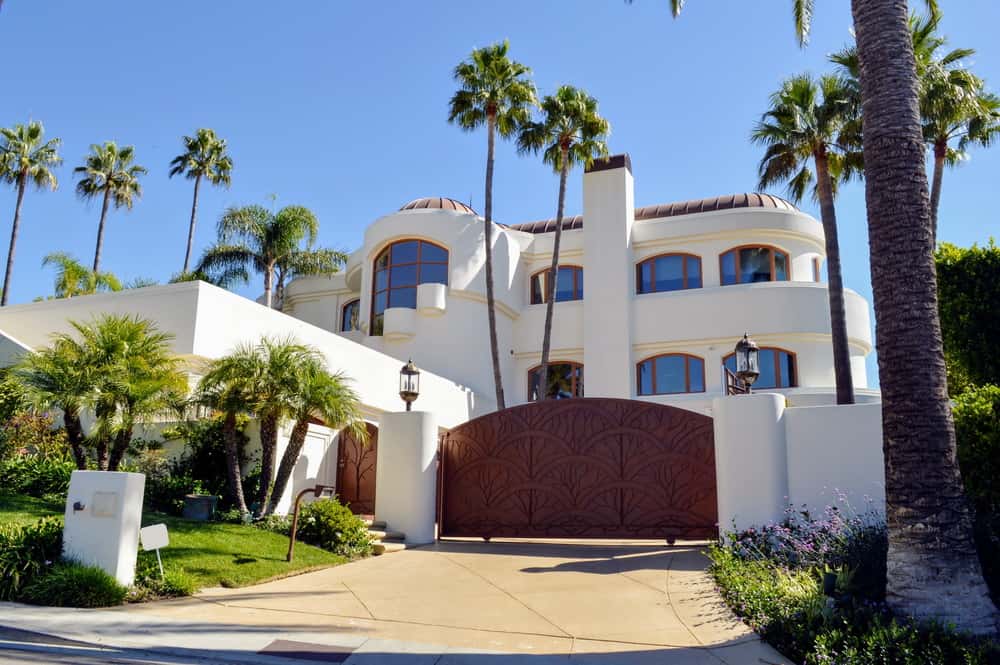 Contemporary Mansion
McMansion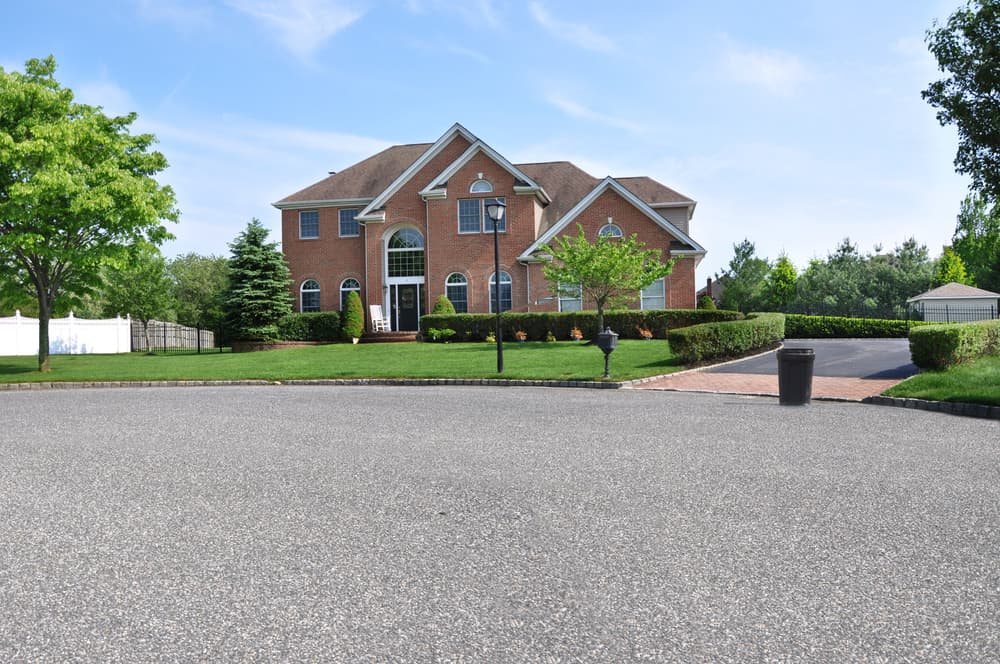 McMansion is an uncomplimentary term for a shoddily designed, large house. Usually, you can find these in the suburbs, and are more often not built by a single developer. These detached structures are quite chaotic when it comes to incorporating architectural styles.
They include silly-looking parts and features that hardly contribute to the functionality of the house. It's not really an official category, but the word has gained momentum in the present parlance.
Yurt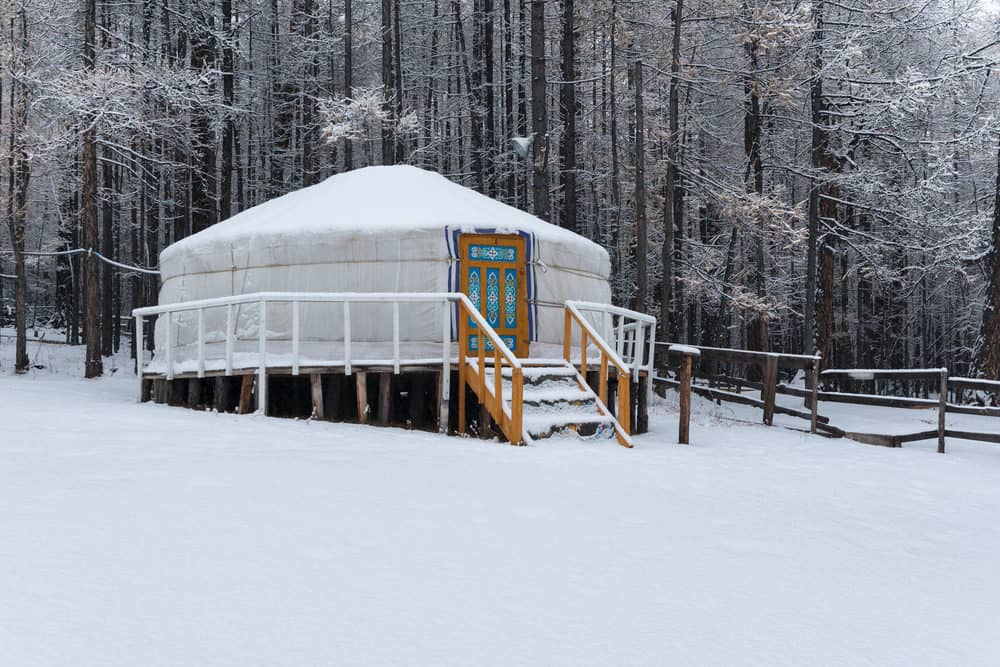 You'd be surprised to know that yurts are the primary housing structure in Mongolia, among the nomadic Mongols. This is mainly because they can be transported from one location to another.
Typically, a yurt is round, with a roof and wall made of waterproof fabric. While the traditional varieties are pretty bare-bones, you can get yourself a custom-built yurt with all the amenities of a proper house. Some people live in yurts around the year in North America, while others use such buildings as vacation homes.
Floating on Water Residence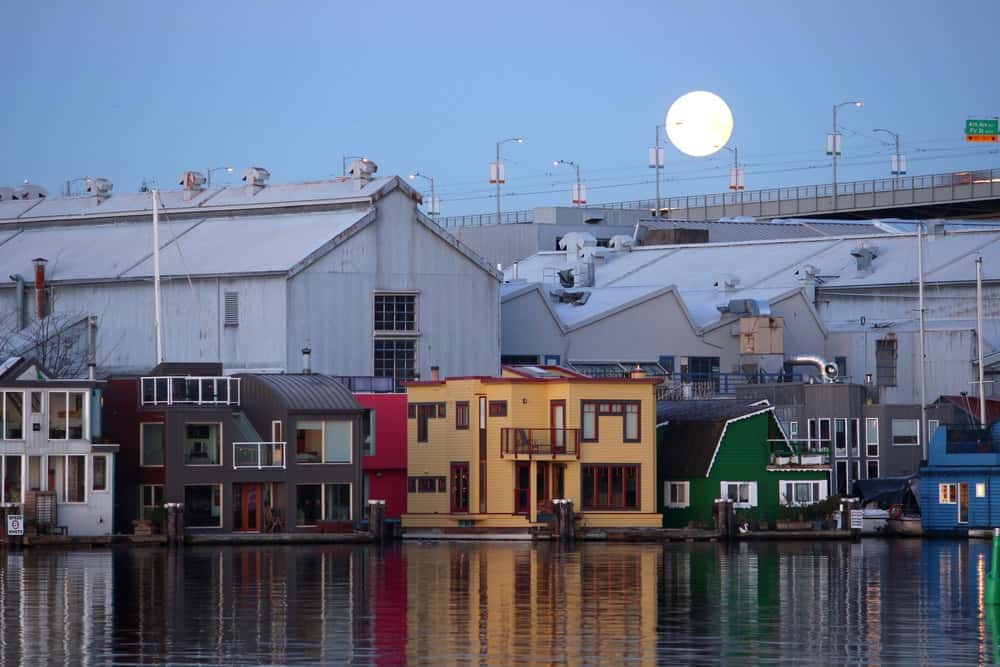 There are 5 types of water residences found in different US cities, including Vancouver, Seattle, Portland, and San Francisco. Each of these 5 floating options has its own unique features, distinguishing one from another.
Furthermore, they have different moorage arrangements that fall under strict regulations. If you want to learn more about such homes, get in touch with a real estate agent who has experience in handling such properties.
Castle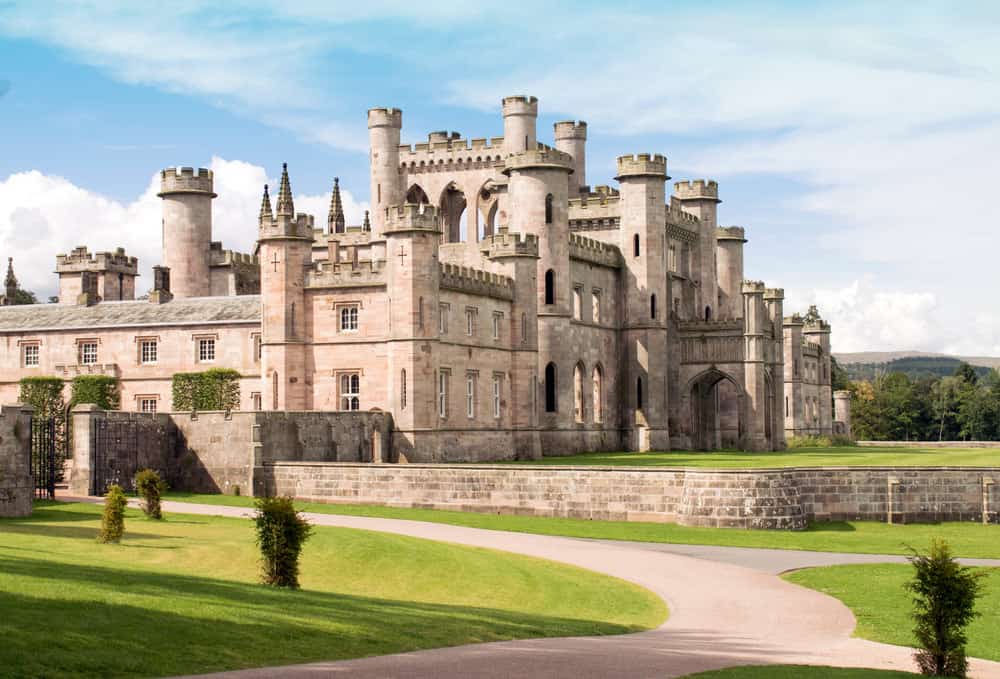 Castles are historic structures associated with royalty. However, presently most such castles are turned into museums and are maintained by the state. If you're a history or architecture buff, you will enjoy visiting these monumental buildings that once housed notable people.
Even with castles, there are multiple types, ranging from structures built in medieval times to those as recent as the 19th century. These were primarily designed to house and defend. However, the architectural style changed and was further enhanced in the preceding century.
Palace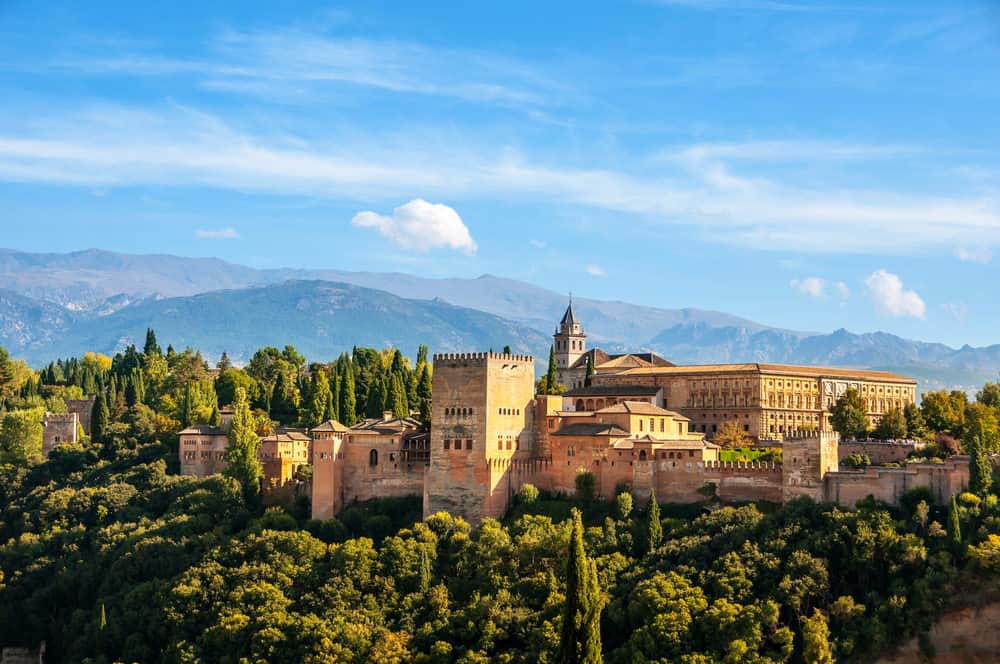 While the word palace is often interchanged with the word castle, the former is different in the sense that it's a royal housing structure only. Long story short, palaces were not meant to defend royalty from enemies.
They were imposing and luxurious structures, specially built for the monarch and his/her governing council. As of now, most palaces are maintained by the state and accessible to the common public.
Chateau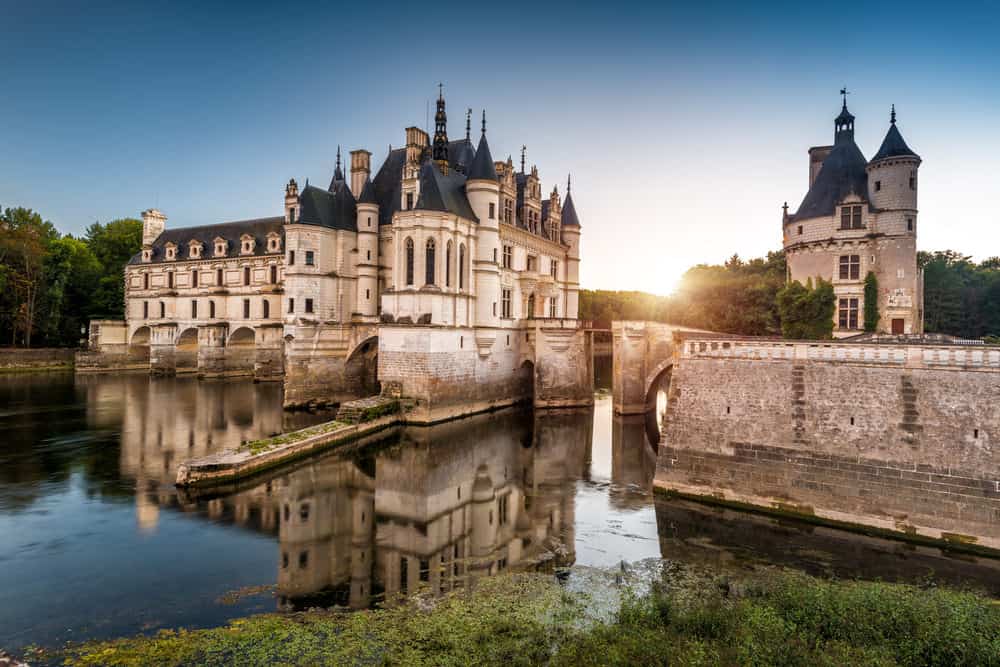 Chateau is a french word for a manor house or a fortress built during the 13th and 14th centuries. These structures were usually located on the hills to have a strategic advantage over enemy factions.
Usually, they had thick walls, small windows, and crenelated parapets to resist any attack or invasion. With the decline of the feudal system, these structures were no longer built for the original purpose, and now chateaus simply resemble large, grand-looking residences.
Villa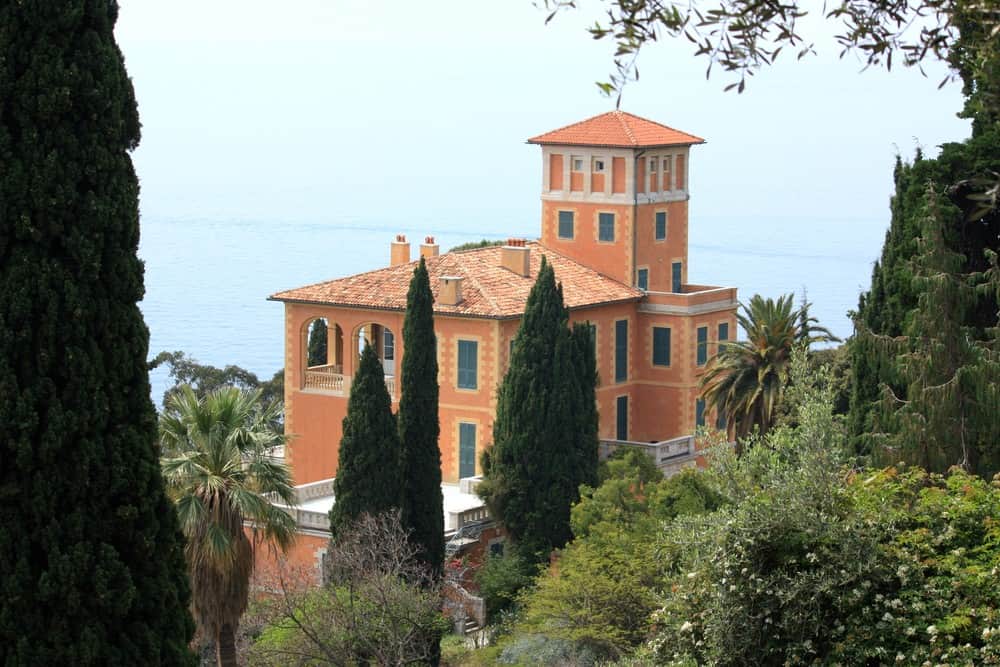 A villa is the Italian counterpart of a chateau, which initially housed the Roman nobility. In the present context, these are large, impressive residences found in urban and semi-urban locations.
Manor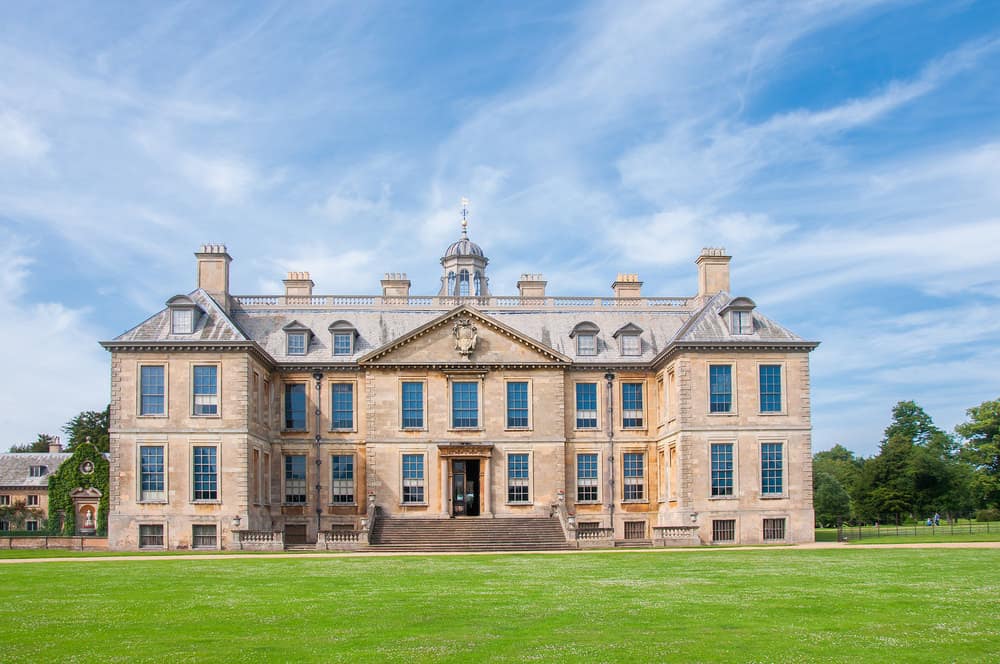 A manor is the English variety of a chateau. These originally were large country estates, housing feudal lords who owned and controlled the surrounding land.
Fort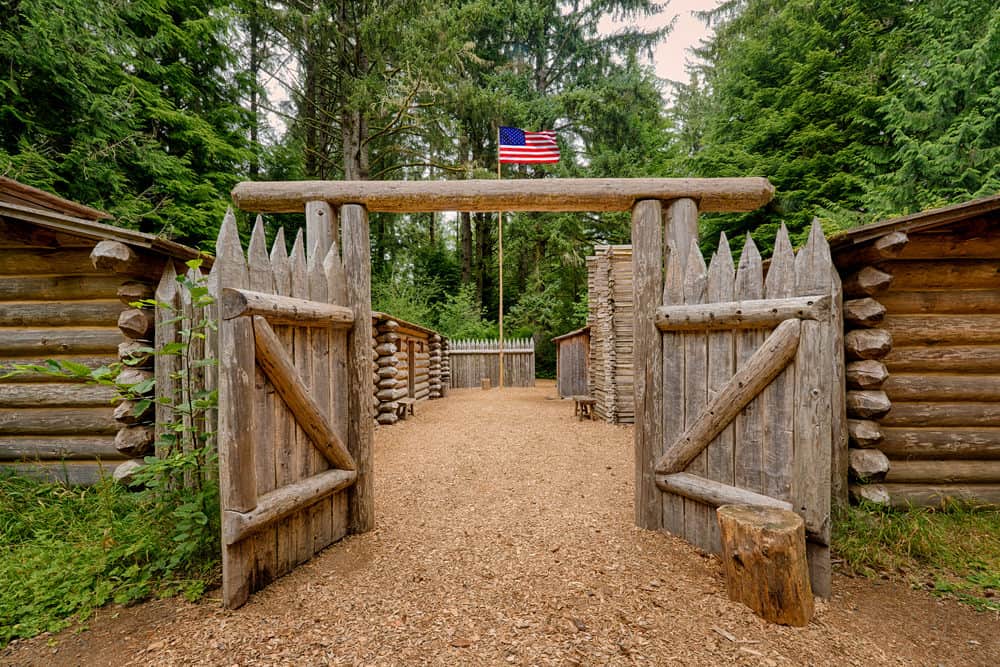 A fort is a military stronghold, designed to defend and provide accommodation to the royal army. These structures include features that ensure strategic advantage over enemies and are constructed to resist any attack or infiltration.
Underground House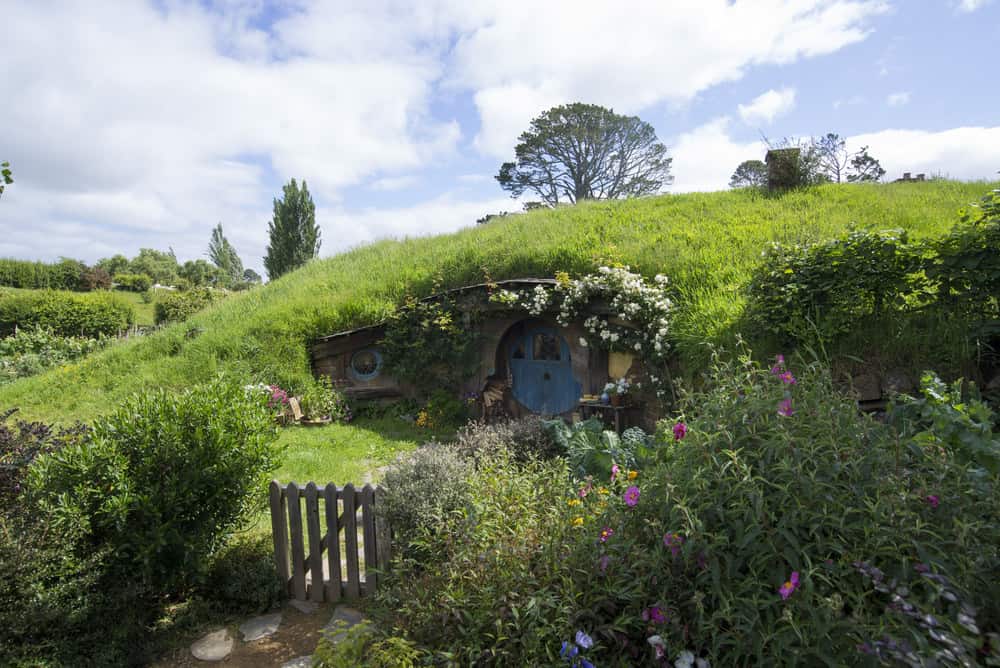 While a 'bunker' refers to a bomb shelter or any form of a protective hideout, some people actually live in underground homes. These are usually found on the hills and are parts of a larger property.
Cave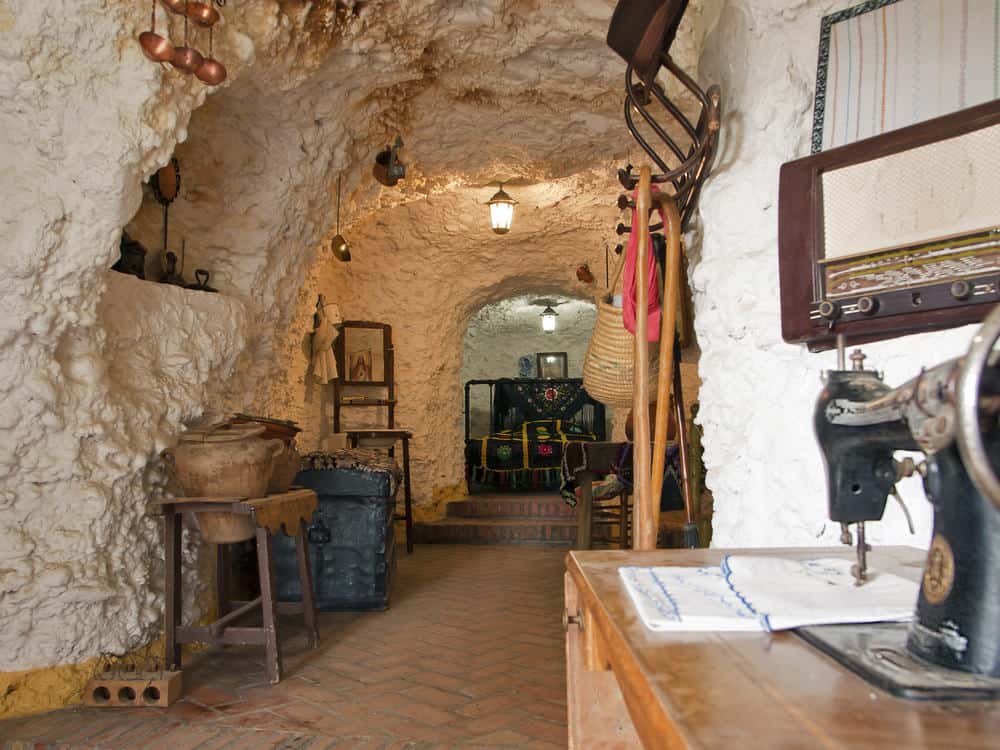 Caves are easily one of the oldest, naturally available forms of shelter. They're pretty much turnkey, albeit in a primitive way. And the reasoning behind them is – why build a home when nature is gifting you with one?
While these structures are considered crude and unfinished, in certain places, you can find whole cities comprising beautiful cave homes.
Dome/Round Houses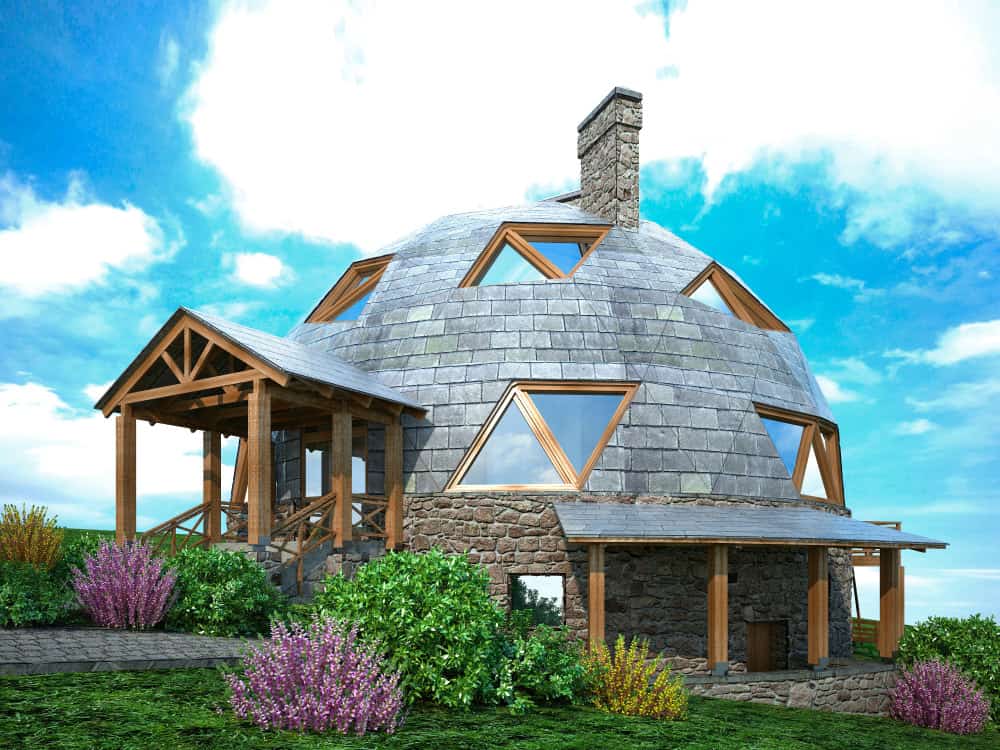 While not so popular, Geodesic dome houses or roundhouses are unique residential structures with a distinctive charm of their own. In fact, these round establishments are very intrinsic to certain cultures. For instance, yurts, tipis, huts, and fortress towers have their own cultural and regional significance.
Container Home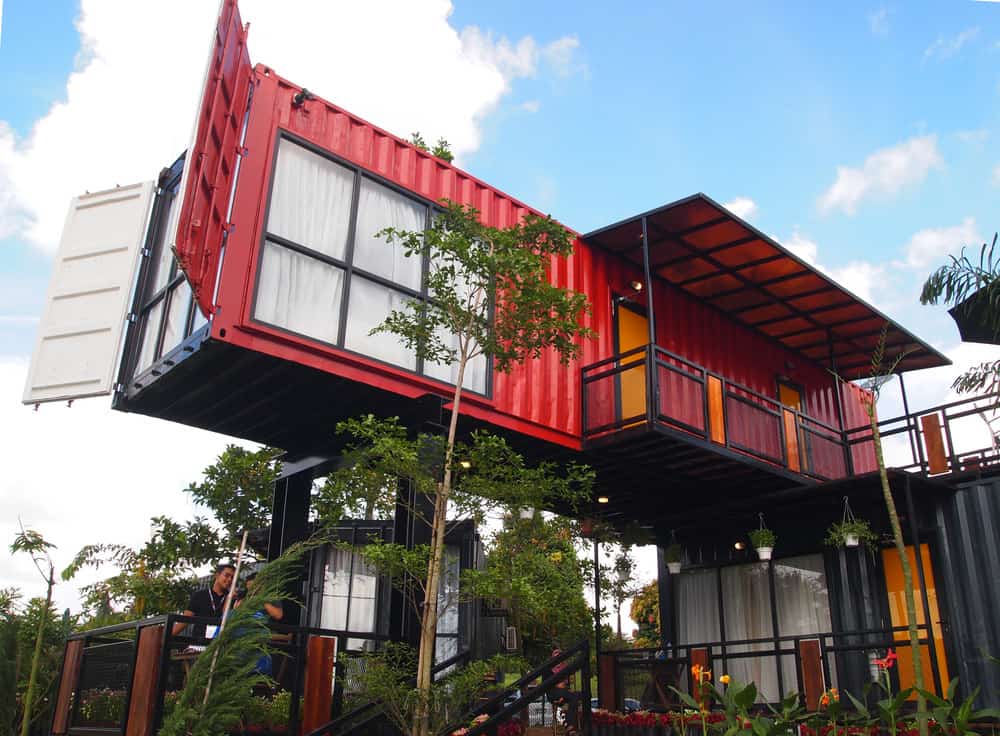 This is a recent trend in home construction, wherein existing containers are converted and used as residential structures. The smaller versions use a single container while the larger ones are designed out of two or more containers.
There are set rules in terms of configuration, and you may customize them as per budget and requirements. If you're interested in such housing, contact companies that specialize in designing container homes.
Treehouse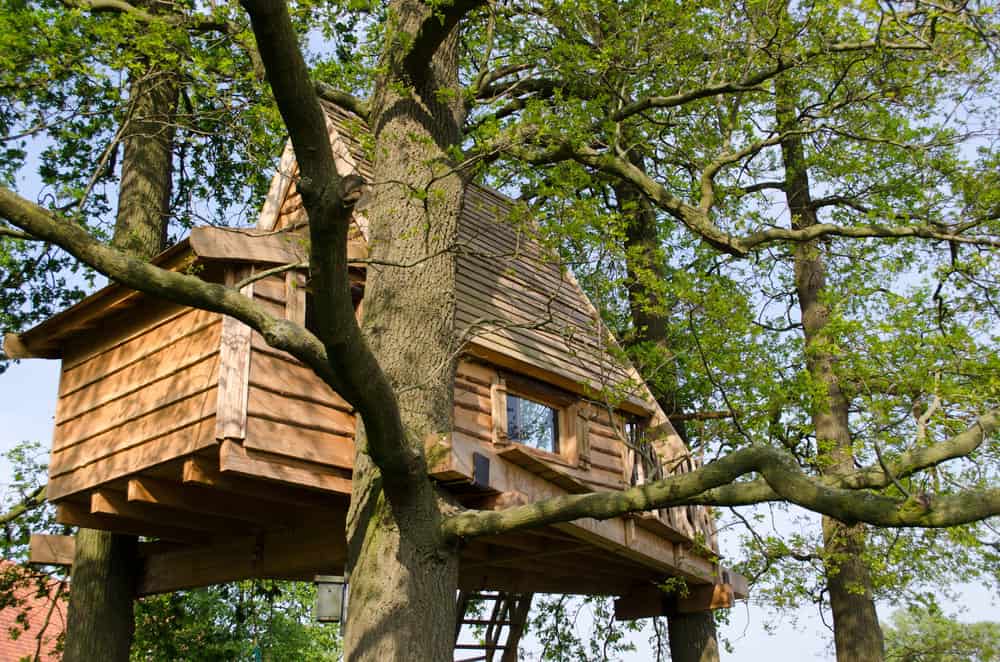 Very few people live in a treehouse, and they exist more like fun vacation retreats. These structures are built-in and supported by trees. Therefore, they're usually lightweight and have limited accommodation. However, you can also find larger structures, which are built around a tree and elevated.
Farmhouse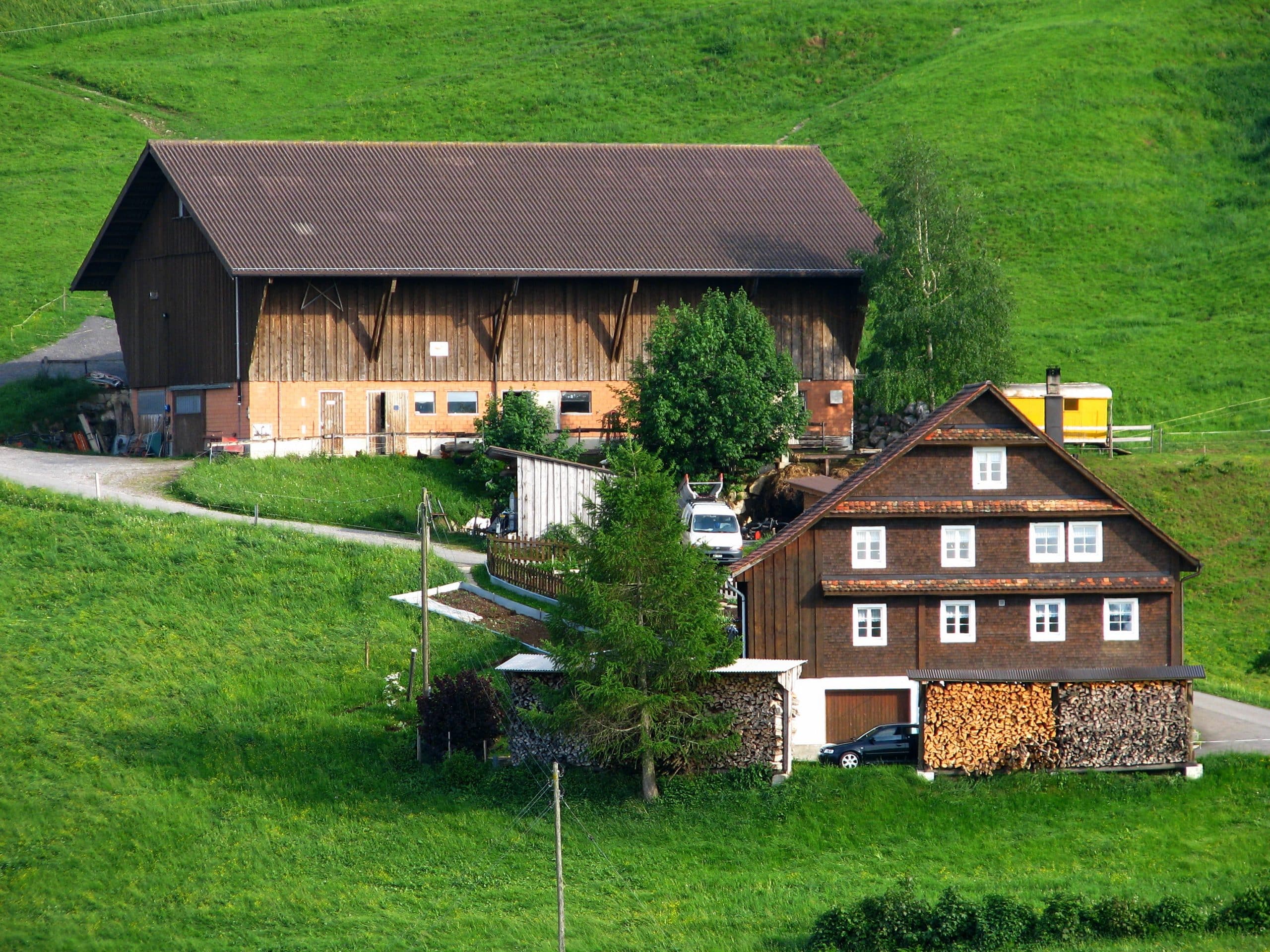 Technically, a farmhouse is a residential building in an agricultural or rural setting. Historically, these houses were attached to a barn and surrounded by vast open spaces. While farmhouses continue to serve the same purpose, many such properties are remodeled to include modern amenities with a rustic farmhouse look.
Hut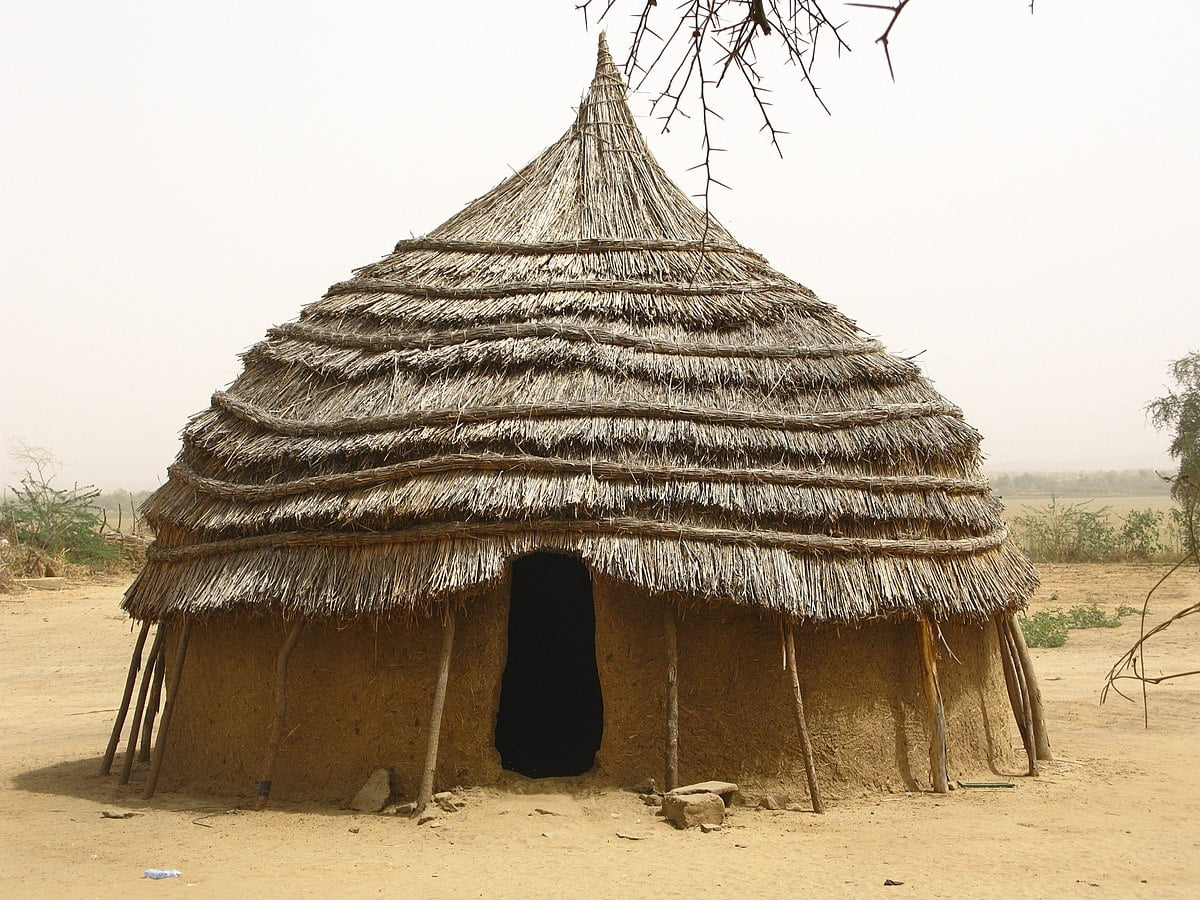 A hut refers to a small, humble dwelling, usually found in rural areas. These are built using naturally available materials such as wood, stone, palm leaves, hides, and mud. They are single-storied constructions with a simple roof and one or two rooms.
Huts are typical in most nomadic cultures, and some of them can even be transported from one place to another.
Igloo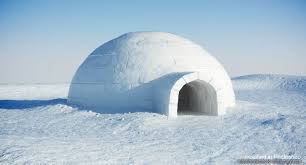 An igloo is a dome-shaped, snow hut, associated with the Inuits and Eskimos. These are built using bricks of snow and are found in Canada's Central Arctic and Greenland's Thule region. The air pockets trapped in the snow provide insulation to keep the occupants warm.
The logistics of making and maintaining an igloo in any other place are almost impossible to achieve. Therefore, they're not practical anywhere else in the world.
Tent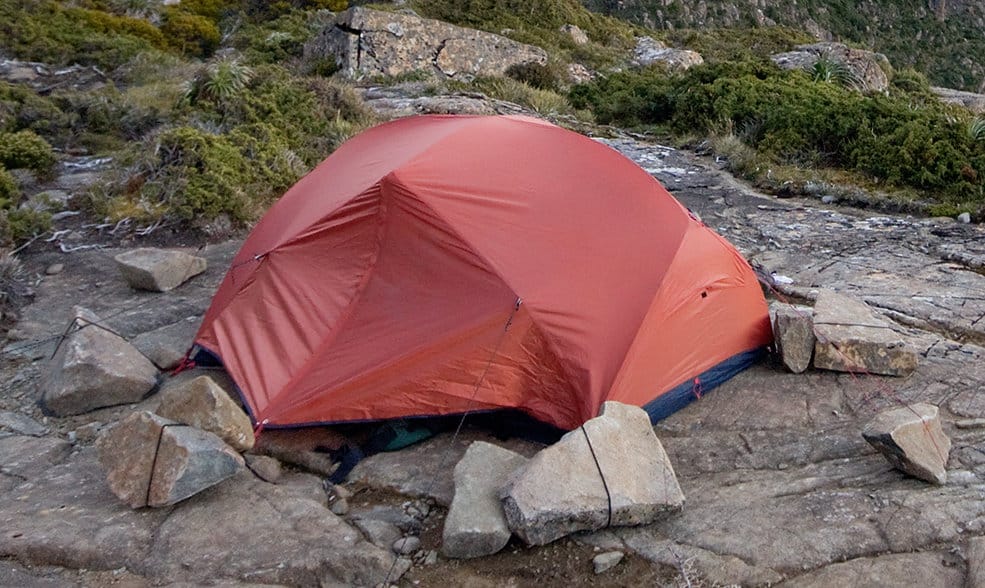 A tent is a portable shelter, generally used while camping, fishing, hiking, or doing other outdoor activities. These are made with sheets of fabric, supported on a frame of poles, and secured by tight ropes.
The fabric is stretched and held in place by pegs driven into the ground. You can find tents for individual occupants as well as large circus tents that can accommodate hundreds of people. Therefore, the size mostly depends on the purpose and number of occupants.
Camper Van

A camper van is a motor home that can be driven around and includes amenities found in regular homes. These usually come with built-in toilets and showers, and some units even have separate living and cab areas.
They also include a small kitchen with a refrigerator, so you can literally live life on the road. Moreover, some of these vans have provisions for water and space heating, ensuring maximum comfort on the go. If you enjoy long road trips, then this house on wheels will surely charm you.
Dormitory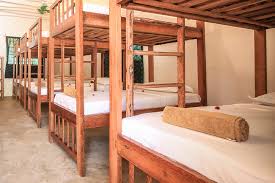 A dormitory (or dorm) is a building that primarily provides residential and sleeping accommodations to a large number of occupants, especially in schools, colleges, and universities. However, in certain countries, a dormitorium refers to a room with many beds that provide cheap accommodation to visitors and guests.
That said, dormitories in educational institutes usually have same-sex occupancy. However, some establishments (other than schools and colleges) allow mixed occupancy, although that's rare.
Construction Method
Houses are also classified based on the construction method. You can now choose from several options and decide how your home will be built. The following are some common methods.
Site-Built Home
Site-built homes, as you can already guess, are erected on location. This is undoubtedly the most construction process worldwide.
Modular Home
A modular home is a form of prefab housing, manufactured in a factory. These structures feature a cluster of modules or pods, connected together to build the entire residence on-site.
Prefab Home
A prefab home is a generic term used to describe a factory-built house. Generally, the individual segments are shipped and assembled on location. While units come with finished interiors and exteriors, others require touch-ups on-site.
Panel Home
These houses are made of panels, which are designed off-site and put together on location. Furthermore, you can select something from a range of panel materials, depending on your budget and the look you want to achieve.
Manufactured Home
As the name suggests, these structures are factory produced on a large scale. Built on a steel frame, manufactured homes are either transported in its entirety or in segments to the housing location. They're similar to mobile homes in terms of operation but closer in resemblance to regular houses than traditional mobile homes.
Frequently Asked Questions
When it comes to houses, all of us have our own set of queries. That's why we've put together this FAQ section to resolve most of them.
Take a look now.
How are houses classified?
The definition of a house is no longer limited to a structure featuring four walls and a roof. While the core idea still sticks, the meaning has evolved and now encompasses a variety of establishments, each with its own unique characteristics.
However, there are two ways of classifying houses, namely, based on architectural styles and by different types of residential buildings. In this guide, we've thoroughly discussed the latter.
How big is the average house in the USA?
From data gathered by NAHB and Census Quarterly Starts and Completions by Purpose and Design, as of 2022, the average single-family home has an area of 2,584 sq ft.
However, the average size has varied from time to time. For instance, in 1983, the average house was about 1,725 sq ft, while in 2003, it increased to 2,330 sq ft.
Can a house be moved?
Yes, a house can be moved, but it is no way simple or inexpensive. Moving a house means to completely lift the unit from its foundation, and transporting it, sometimes several miles away, before reestablishing it somewhere else.
Therefore, it's not something that's done on a whim. Only in extreme situations, such as imminent natural calamities or when a structure comes in the way of a development project, houses may be moved to a different location.
What materials are houses built from?
Homes are made using a variety of materials, including wood, concrete, brick, cement & mortar, and clay. Moreover, many units are built with steel frames, and strengthened with bolts and rivets.
Can a house sink?
Even though this rarely happens, if a house is constructed on poor-quality soil or on a place where water can damage and weaken the foundation, the structure may sink. While homeowners have little control over the soil underneath their houses, they can minimize water damage by installing mechanisms that deflect water away from the foundation.
Can a house withstand an earthquake?
Since every house is unique in the way it's built, the structural integrity of individual establishments depends on the age of the building, the materials used, and the design.
Generally, houses built after 1958 are considered more secure due to sufficient anchoring and bolting. However, this is just an observation and does not apply to all houses. However, some modern apartments and condos are made earthquake-resistant, thanks to the latest construction technology.
These buildings are usually constructed on top of flexible pads or have shock absorbers that reduce the impact.
Can a house get struck by lightning?
Yes, they indeed can, but most houses have a built-in lightning protection system that safeguards the structure from fire hazards and other damages. However, if the system fails or the unit does not have any lightning protection, the roof becomes the most vulnerable part.
Sometimes, the electric current that transpired through lightning can course through metal piping and the circuitry within the house. In fact, anything electrical and metal, including window frames and gutters, can act as conductors, inflicting damage.
Occupants in the house can be affected by lightning if they come in contact with any plugged-in electrical device or plumbing.
Can tornadoes lift a house?
Brick and concrete houses are considerably more stable and usually remain unmoved when hit by a tornado. Nevertheless, these super strong, rotating winds have the destructive force to rip off a house from its foundation and send it spiraling miles away.
In this case, mobile homes are especially at risk since they do not have a permanent foundation. While a tornado may not always end up lifting houses, it can cause severe damage and reduce properties to rubble.
How can a house be financed?
Not all buyers have disposable funds to purchase a house upfront. However, you can get it financed by taking out a mortgage. A mortgage is a secured loan, which is provided by a bank or credit union to the buyer.
Once you have figured out your total budget, which should include the interest amount, you can apply for a mortgage. That said, ideally, you should have a credit score of over 600 and a favorable debt-to-income ratio, so you borrow the necessary amount and pay it back on time.
Can houses lose value?
By losing value, we mean depreciation. While land prices may skyrocket, the saleability of a house diminishes over time. Usually, there are multiple factors that contribute to the overall loss in value.
For instance, physical damage, lack of maintenance, disturbed neighborhoods, and unfavorable economic climate can depreciate property prices.
Who appraises houses?
Houses are appraised by licensed and highly skilled professionals who have the necessary insight and training to carry out the process. In fact, many appraisers undergo training for years to gain an in-depth understanding of the housing market and the changing economic situation.
They're entrusted with the task of objectively determining the value of an establishment, without any bias stemming from its location. Appraisers have to justify their claims regarding anything inside or outside the house that could affect its value. Thus the entire process is strictly monitored to eliminate any personal biases.
Can squirrels climb houses?
Of course, they can. Squirrels can effortlessly scale walls, chimneys, and piping on the house exterior. They take shelter in nooks within walls, attics, and ceilings.
Can raccoons climb houses?
Much like squirrels, raccoons are excellent climbers, and they usually forage for food and shelter inside small hideouts. They can scale walls and use the gutters and downspouts for movement. Raccoons have a far more destructive nature, unlike squirrels, so make sure not to leave unattended garbage outside your home.
Also, keep your disposal bins closed at all times, as you do not want a family of raccoons to create mayhem in your front porch.
Can possums climb houses?
Possums can climb too, but they usually cannot scale high walls. Generally, they use tree branches to access an opening into the house. So if you have trees on your property, make sure they're a few feet away from the house.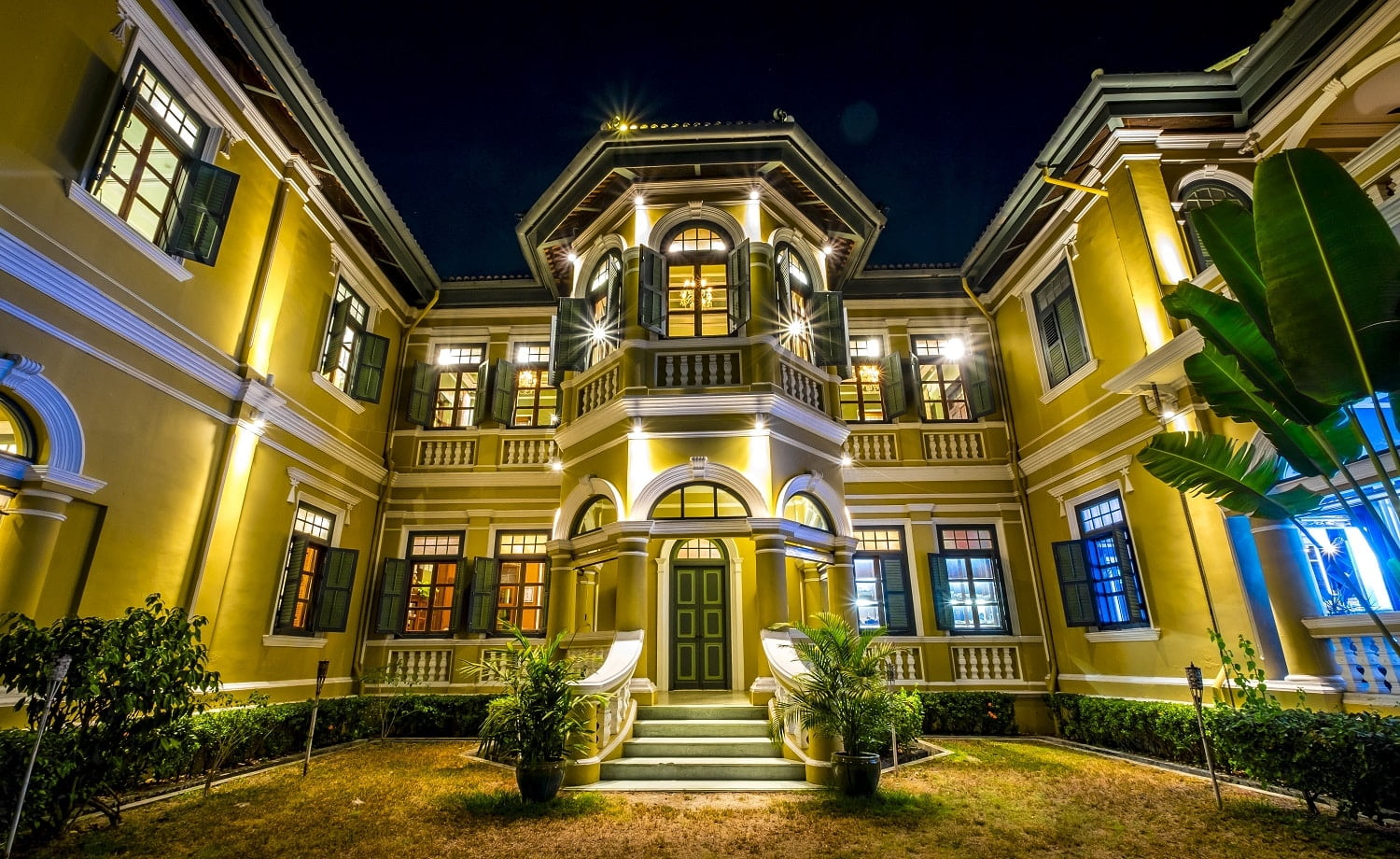 Final Words
That's all, folks!
We hope you have sufficient information on different types of homes. However, buying or building a house involves a lot of decision-making, and we suggest taking every aspect into consideration.
In any case, your dream home should not wipe out your savings, so make sure to find a property well within your budget. Also, you'd want the house to have a high resale value in the future. And for that to happen, you should pay attention to the neighborhood, location, nearby facilities, and other factors that contribute to its overall value.
On that note, we would like to take your leave. Till next time!
Related Articles