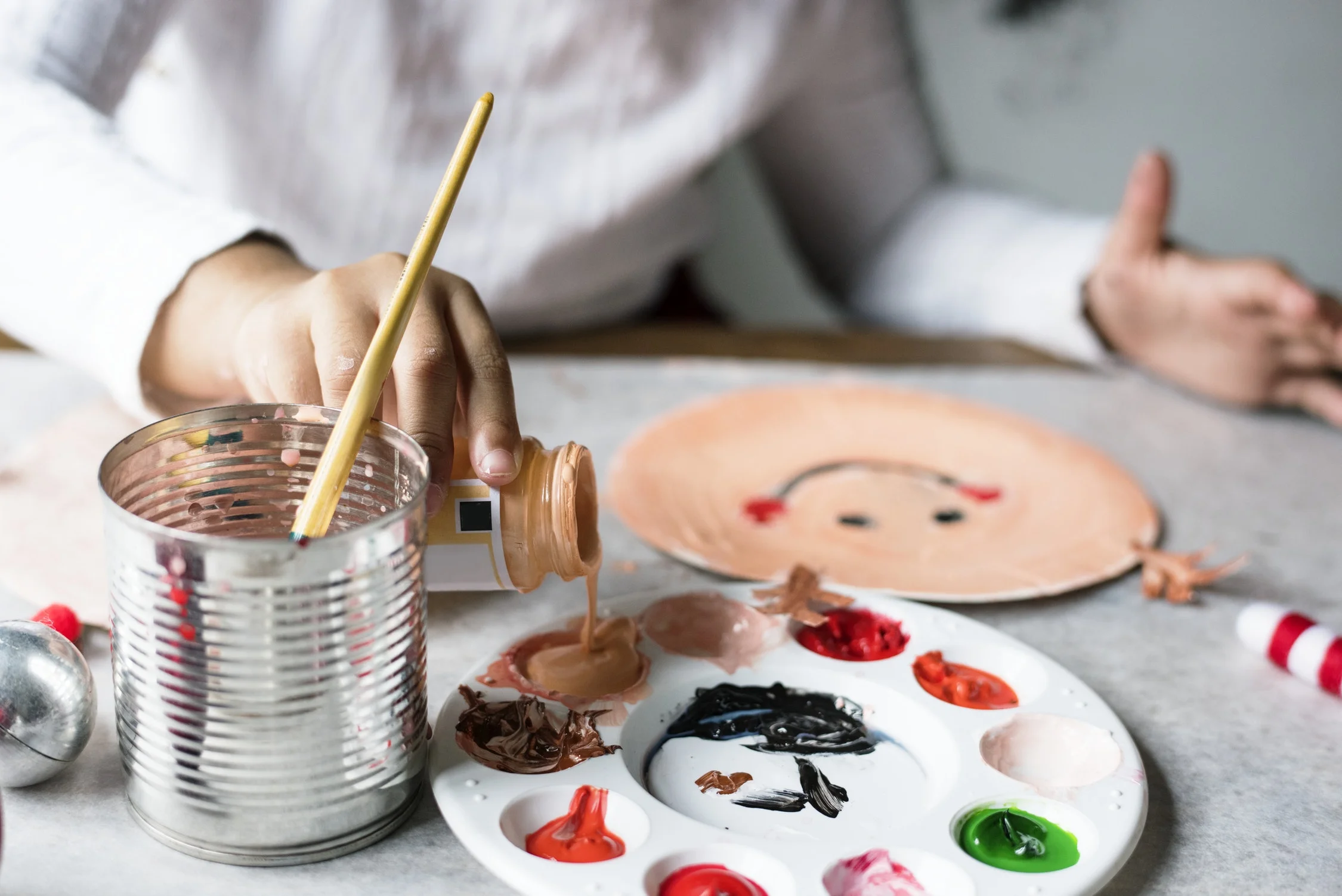 Decorating glass ornaments is an integral and exciting part of Christmas celebrations. What is the best paint for glass ornaments today?
From glass baubles to stars, crystal spheres to snowman figures, doves, and reindeer – glass ornaments are available in almost all shapes, sizes, and colors. The festive spirit of Christmas, the excitement of decorating the fir tree – grows if you make your glass ornaments or customize the basic ones you have purchased. 
Painting the ornaments using enamel paint is the simplest and most effective way of adding your personal touch to the Christmas tree. With a variety of enamel paints available today, how do you select the best option that will help you decorate your glass ornaments? 
We have compiled a list of the five best paints for glass ornaments that are available in the market today. Read on to find out what paint suits your requirements!
Best Paint for Glass Ornaments
Painting glass is a great way to express your creativity and create unique decorations for your home. Whether you're looking to create a special gift or spruce up your own decorations, painting glass ornaments is a rewarding DIY project. Here is the list of the 5 best paint for glass ornaments you can use to create beautiful art pieces: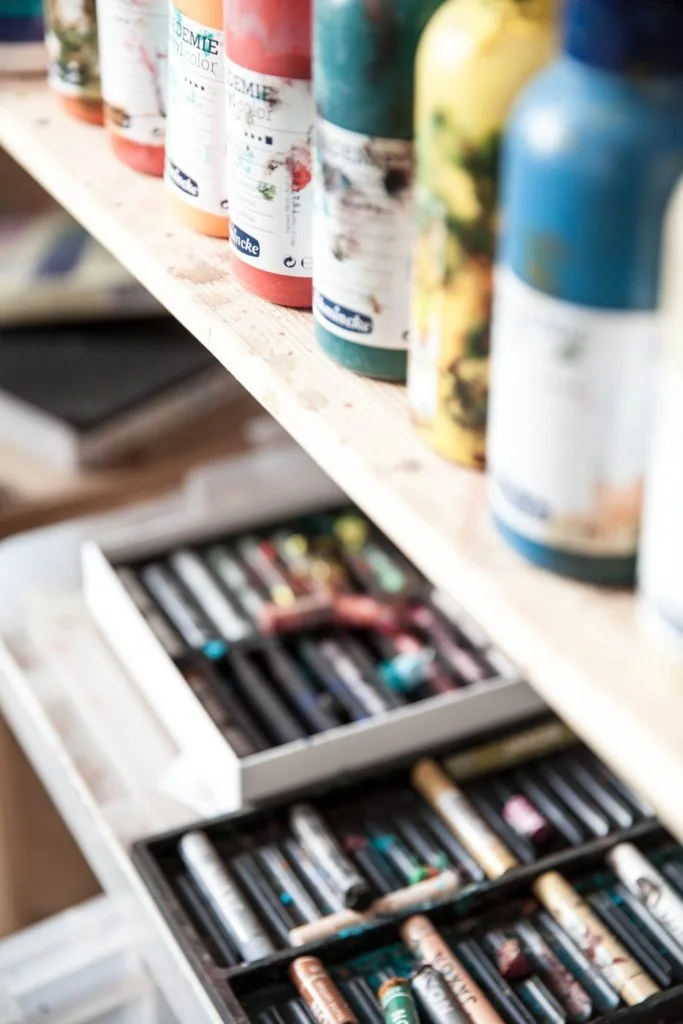 Enamel Paint sets from Testors come in more than 45 colors in conventional glass bottles. The ¼oz enamel paints are available in a variety of combinations ranging from 6-bottle sets to 12-bottle kits with accessories. The Testors paint sets serve as an excellent way to let out your creativity.
The 9146XT Promotional set weighs 13.8 ounces and measures 9.9 x 1 x 4.6 inches. The essential selling point of this set is that it includes more than just paint bottles. The thinner paintbrushes that are included in this set take away the additional work of buying them separately. The paint can be easily applied on various surfaces like wood, paper, plastic, and glass.
It is advisable that you invest in a larger thinner bottle and a brush cleaner to increase the usefulness of the setas in our tests the tinner provided was used way before we were half done with the paint the kit is offering. Before applying paint to the glass ornaments, you should clean the surface with alcohol to remove the natural oils and allow the enamel to adhere firmly.
Andrew has tested this set on miniature models and dioramas, on plexiglass and glass alike, and was extremely satisfied with the quality, with his only comment being that at times more coats were required than usual. In our tests also seemed a little off, requiring even more coasts of paint than usual, but considering we are painting on translucent surfaces, that is too expected with any paint.
Type: Enamel Paint | Colors: 9 | Volume: 0.25 oz per bottle | Suitable Surfaces: Wood, Metal, Fabric, Leather, Ceramic, Plastic, Paper, Glass
FolkArt is a part of the Plaid family of brands. Plaid has been one of the global leaders in the art and craft industry since 1976. The Plaid FolkArt Enamel Beginner Paint set includes eight 2oz bottles in the following colors: Wicker White, Licorice, School Bus Yellow, Pure Orange, Engine Red, Perfect Purple, Cobalt, and Hauser Green Medium.
All FolkArt enamel paint sets are made in the USA. The ENAM8SET weighs 1.65 pounds and measures 2 x 6.1 x 11 inches. The USP of the FolkArt Enamel Paint set is that it can be used on a wide array of surfaces like wood, Styrofoam, plaster, terra cotta, tin, ceramics, and glass. The paint may need a couple of coats on glass surfaces to get the desired look.
The colors apply smoothly to the surface, dry rapidly, look beautiful, and do not fade away soon. The paint can be conveniently cleaned with soap and water and are safe for the top shelf of the dishwasher. The FolkArt paint set is one of the most reasonable sets that allows you to paint on ceramics and glass and hence offers excellent value for money. 
To test this out I painted glasses for my friend's party and I'm happy to report the nice assortments of paints did the job well but somehow I received a pack in which the red paint was just normal acrylic paint, not enamel paint like the rest. Now for these glasses, I didn't need that much red so it didn't ruin the experience for me, acrylic still works on glass, but this is something to keep in mind, and maybe inquire with the seller before purchasing if your project requires red enamel.
Type: Enamel Paint | Colors: 8 | Volume: 2 fl oz per bottle | Suitable Surfaces: Glass, Ceramic, Metal, Terra Cotta, Stone, Porcelain, and Resin
Martha Stewart Crafts is a part of the Plaid family of brands. Plaid has been one of the global leaders in the art and craft industry since 1976. The Martha Stewart Crafts Glass Paint set is made in the USA and has diverse uses ranging from painting, silk-screening, and outlining on glass surfaces.
The opaque glass paint from Martha Stewart Crafts allows you to create evident gloss effects on any glass, plastic, mirror, or ceramic surface. The fine tip allows quick and easy paint application. These paints from Martha Stewart Crafts are safe for the top shelf of the dishwasher. The color is water-based, non-toxic, and weather-resistant.
Allow the paint to air dry or bake, as per the surface and your requirement. It can be easily cleaned before it dries out with a damp cloth, allowing you to rectify mistakes and redo a coat if needed. Given its weather-resistant feature, this paint can be used in outdoor applications as well which gives it an edge over similar paints in this price range.
The Martha Stewart Crafts opaque paint set includes 2-ounce bottles in a variety of colors. The paint does not leave any significant scent or fume, making it easy to use.
I've painted two mason jars, with the glitter blue variant and lupsa color and the good part is that it stuck to the jars, while the bad part is the blue is not really a solid blue but clear. This means that light will pass through the glass and creates somehow an unfinished look that is not fit for all projects, however, with a base coat, primer coat, or a lot of layers, you can achieve a solid look too.
A base coat will show on the inside of the glass while a lot of layers might be odd as the nice sparkles do have a texture and thus, the layers will be rather thick.
Overall, I would recommend going for a different set if you need the solid look, if you need a translucent glittery finish, this is your pick.
Type: Glass Paint | Colors: 12 | Volume: 2 oz per bottle | Suitable Surfaces: Glass, Ceramic, Porcelain, Metal, Terra Cotta, Stone, and Resin
Sale
DecoArt 6 pieces 1mm Glass Paint Markers is ideal for glass, glazed ceramic, porcelain, and metal surfaces. These paint markers can be used to personalize, draw, or outline on glass ornaments. You can even bake it in the oven for a dishwasher-safe and durable finish. It is recommended that the paint does not come in direct contact with any food items.
Each of the DecoArt Glass Paint Markers is water-based, non-toxic, and comes in a glossy, translucent finish. The paint markers have excellent adhesion and a sturdy fiber nib. The marker set includes six colors – Fuchsia, Citron, Yellow, Turquoise, Orange, and Violet. Other colors like white, red, green, blue, brown, black, silver, and gold can also be purchased individually.
To use the glass paint markers optimally, it is recommended that you shake the markers well before use and clean the surface with a glass cleaner. You need to press down gently on the tip to activate the marker and make the color appear on the surface. Ideally, you should allow the paint to air-cure for approximately eight hours. To get a dishwasher-safe finish, place the painted ornament in a cold oven and bake for 30 minutes at 325 degrees Fahrenheit.
I used these briefly in the office to create funny mugs and glasses with the nicknames of my colleagues, some of them were not amused and thus we erased them all at the end of the day. We didn't bake the mugs to get the dishwasher-safe finish but while drawing on mugs, the markers were exemplary, with really bright colors, great fine tips that allow you to create good details, and a solid marker set to paint on glasses and mugs.
Type: Paint Marker | Colors: 6 | Volume: 1mm tip | Suitable Surfaces: Glass, Porcelain, and Ceramic
Since 1964, Sharpie has been a well-known brand in the arts and crafts industry. Being the world's first pen-style permanent marker, Sharpie is a pioneer of paint markers. Sharpie's Oil-Based Paint Markers are available in various bright colors. The markers are non-toxic, and the oil-based ink resists abrasion, fading, and water damage.
The valve-action design of the Sharpie markers guarantees smooth application on most surfaces, including metal and glass. The pens come in four versatile tip styles – bold, medium, fine, and extra fine. The 34971PP set weighs 4 ounces and measures 7.5 x 5.2 x 0.8 inches. The set includes oil-based markers in black, white, blue, yellow, and red colors.
It is recommended that before putting the markers to use the first time, place the tip to face upright and push against your finger. Recap the pen and shake it, and then press the tip on the surface several times for the paint to appear. The markers are xylene-free and non-toxic, which makes them safe for use by children too.
Sharpes require no introduction, they do the trick and they do it well, the different tip styles allowed me to experiment with the design and mix up different lines, ranging from extra fine to bold. Sharpie's Oil-Based Paint Markers are ideal for creating designs on glass ornaments that you want to use in the long run but they're a bit more expensive than the Deco Art markers and needless to say not all projects are permanent. For crafts with kids and I'd always go for the DecoArt markers while for a more permanent mug, glass, or wine bottle centerpiece that I'd like to keep for years, I would order the Sharpies.
Type: Paint Marker | Colors: 5 | Volume: 0.5 oz per marker | Suitable Surfaces: Glass, Plastic, Metal, Ceramic, and Wood
Best Paint For Glass Ornaments Comparison Table
| Product | Type | Colors | Volume | Suitable Surfaces |
| --- | --- | --- | --- | --- |
| Testors 9146XT Promotional Enamel Paint Set | Enamel Paint | 9 | 0.25 oz per bottle | Wood, Metal, Fabric, Leather, Ceramic, Plastic, Paper, Glass |
| FolkArt ENAM8SET Enamel Paint Set | Enamel Paint | 8 | 2 fl oz per bottle | Glass, Ceramic, Metal, Terra Cotta, Stone, Porcelain, and Resin |
| Martha Stewart Crafts Gloss Opaque Glass Paint in Assorted Colors | Glass Paint | 12 | 2 oz per bottle | Glass, Ceramic, Porcelain, Metal, Terra Cotta, Stone, and Resin |
| DecoArt 6 Piece 1mm Brights Glass Paint Marker Set | Paint Marker | 6 | 1mm tip | Glass, Porcelain, and Ceramic |
| Sharpie Oil-Based Paint Markers, Medium Point, Assorted Classic Colors | Paint Marker | 5 | 0.5 oz per marker | Glass, Plastic, Metal, Ceramic, and Wood |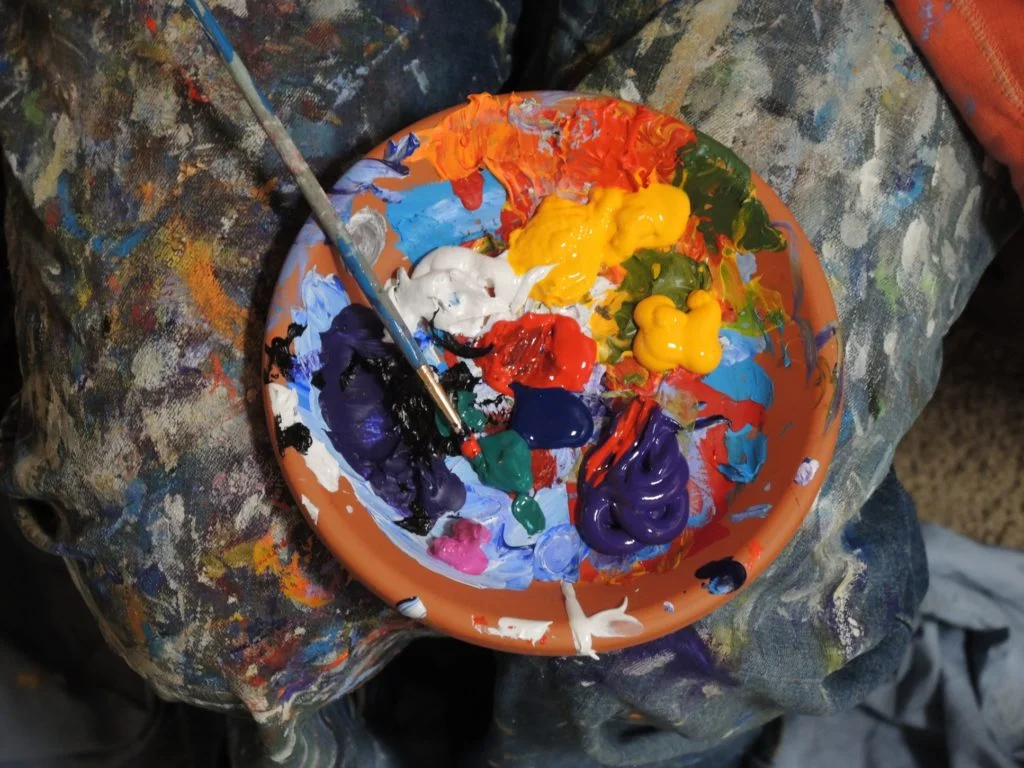 Tips for Painting Glass Ornaments
Painting glass ornaments can be a fun and rewarding way to personalize your holiday decorations. With a few simple tips, you can get professional-looking results from your painted glass ornaments.
Choose the right brush
When it comes to painting glass ornaments, the right brush choice is essential. Use a brush with a fine tip that will allow you to paint intricate details without leaving any brush strokes. A brush with natural bristles is ideal, as synthetic bristles may leave streaks and brush hairs behind.
Allow ample drying time
To ensure that your painted glass ornaments last, it is important to allow them to dry completely before you move on to the next layer of paint. Depending on the type of paint you use, drying time can range from a few hours to several days, oils dry out harder while acrylics dry faster, do read the label of the paint and do note that on glass, in general, all paints dry out slower, due to the perfect glass finish and lack of porosity. To ensure that your ornaments are completely dry, allow at least 24 hours before proceeding to the next step.
Use a clear sealant
To protect your painted glass ornaments, use a clear sealant such as a clear acrylic spray. This will help to protect the paint from fading and peeling and will give your ornaments a glossy finish or matte finish.
Guide to Store Glass Ornaments
Once the festival is over, the ornaments are taken off and stored safely for the next year. Here is a summary of the best ways to store your favorite glass ornaments:
Dedicated Containers
You would have thrown the original packaging of the glass ornaments most likely and could use special ornament boxes to store them. A variety of ornament boxes are available in the market, made from different materials and featuring unique designs.
DIY Containers
For those of you who are highly creative, creating a storage bin or container with readily available materials like cardboard, plastic cups, bubble wrap, and glue is the best option.
Egg Carton
To store small glass ornaments safely, an egg carton can serve as an original and effective storage space. You need to place the fragile ornaments inside the egg carton, and you may add a layer of bubble wrap or tissue for additional safety.
Best Paint for Glass Ornaments FAQ's
How do you get paint to stick to glass ornaments?
Pour 1 tsp of rubbing alcohol into the glass ball ornament. Shake the ornament, covering the opening with your finger. This will help to clean the interior surface of the ball, ensuring the paint sticks to the desired area, rinse and repeat if necessary.
How Do I Seal Paint on Glass?
You can choose to seal your glass artwork in two ways: by applying a chemical glass paint sealer or by baking it in an oven. Both options will make your artwork more durable thanks to the hard-wearing, long-lasting finish that will keep your art as new for years to come.
Can you use acrylic paint on glass?
Acrylic paint can be used to paint on glass objects such as mirrors, vases, wine glasses, and mason jars. This is a great way to personalize these pieces; however, acrylic paint may not always adhere to glass easily, using primer or a base layer might come in handy.
Can I paint both the inside and outside of a glass ornament?
You can paint the outside of glass Christmas ornaments with any design you choose that showcases your artistic abilities. For a marbled effect, swirl various colors of craft paint inside the ornament.
Different color combinations and swirling methods result in unique results every time so do experiment with all options with paints that can be easily erased before sealer, or baking to find your ideal design.
How to Seal Acrylic Paint on Glass
To seal acrylic paint on glass, purchase an acrylic sealant that is suitable for glass surfaces. Opt for a glass paint sealer with a glossy finish for best results as they're a bit more hard-wearing and long-lasting. This sealant is available in spray-on or brush-on formulas.
Conclusion
Thank you so much for taking the time to read our article on the best paint for glass ornaments! We hope that it has been both informative and exciting, walking you through some of the most exceptional products available in the market.
Out of these 5 exceptional paint products for glass ornaments, here are the top three expert recommendations:
As you embark on your journey to create dazzling glass ornaments, we hope our top picks help you achieve beautiful results. Remember that a little creativity, patience, and the right tools make all the difference in crafting the perfect piece. We encourage you to let your imagination run wild and have fun creating glass ornaments that reflect your personality and style. Happy painting!
Related Articles
19 Painted Wine Glass Ideas To Try This Season
Learn The Basic Tips and Tricks on How To Paint Glass
5 Things You Should Know Before Painting Oil Paint on Glass
How To Paint Glass With Watercolor | Guide To Paint
13 Best Paints for Bathroom Ceilings