Disclaimer | This article may contain affiliate links, this means that at no cost to you, we may receive a small commission for qualifying purchases.
Wine Glass Painting can be a fun and interesting art to develop. Once you learn the skill and have mastered it, soon you will be wine glass painting all year round – maybe even doing it as a business. While it may look easy, it is a very delicate and time consuming skill to master. However, if you have the love for it and a strong desire to learn, here are a few steps you can take to do it yourself.
Choose the glass you would like to work with. Ensure it is well washed, cleaned off with mentholated spirit and would not break easily under pressure.
Cover the top of the glass with adhesive tape.
Sketch out on a sheet of paper the painting you desire to be on the glass.
Now sketch your drawing on the glass.
When choosing your paint you have two choices – enamels or acrylics.
Have your paint, glass and brush ready on hand in a clean and dry area for you to work. Make sure you have a plate, board or palette of some kind to spread your paint on and mix before applying to the glass.
Do not use water to clean your brush in between painting. Paper towels will do just fine.
The last place you will paint is the base of the glass then allow to dry for one hour.
Put your oven at 350 degrees and bake your glass so that the paint will fully cure in about 3 weeks. Make sure you time your glass for half an hour immediately after placing in the cold, lighted oven.
Handle your glass with care and do not allow it  to soak in water.
Along with these steps here are 20 Painted Wine Glass ideas to try this season.
Painted Wine Glass Ideas
#1 fall leaf hand painted wine glass idea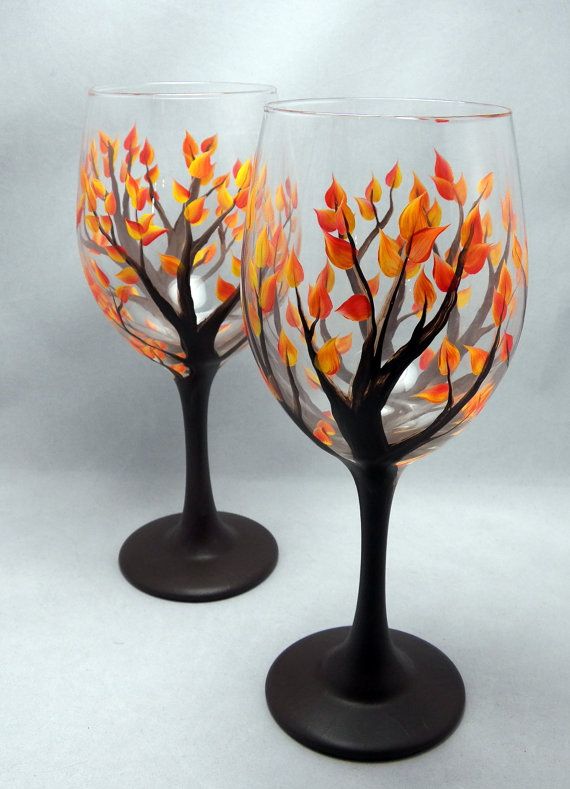 #2 hand painted Christmas lights painted wine glass idea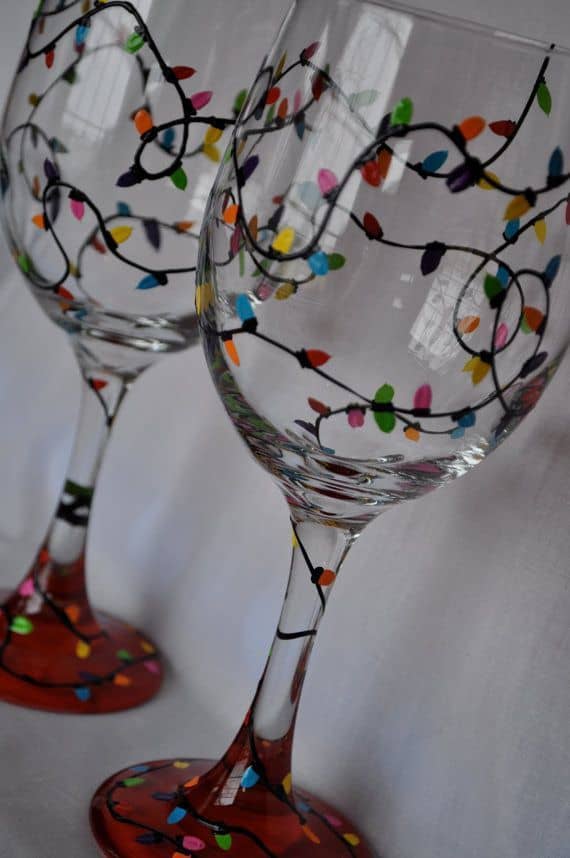 #3 rainbow swirly dot hand painted wine glass idea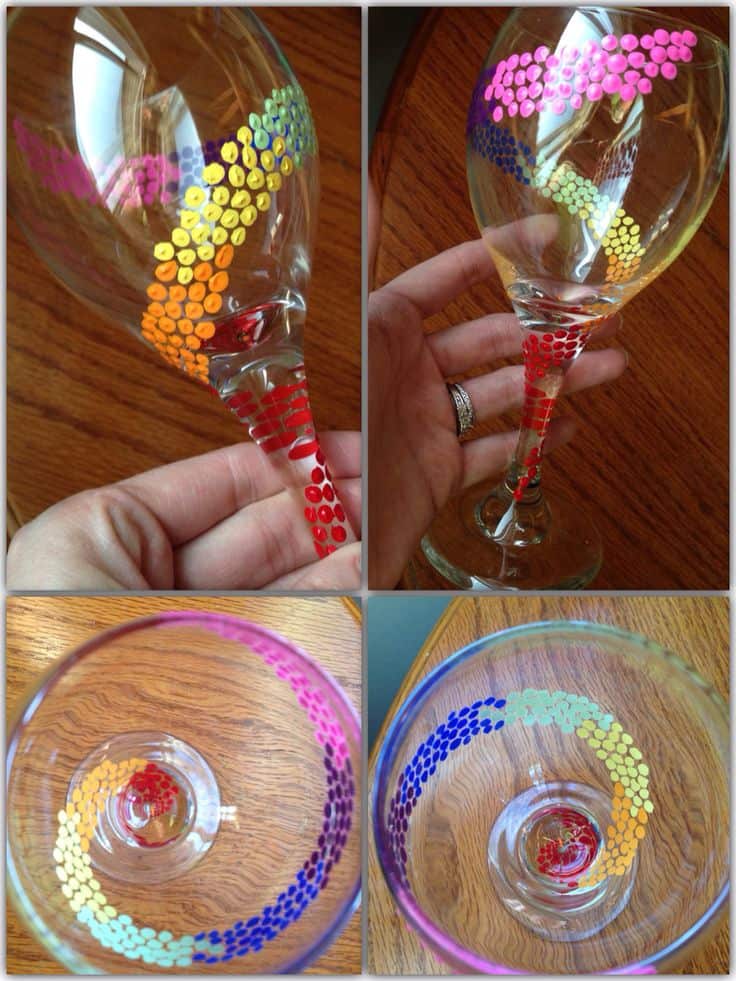 #4 dog face (face changing) wine glass idea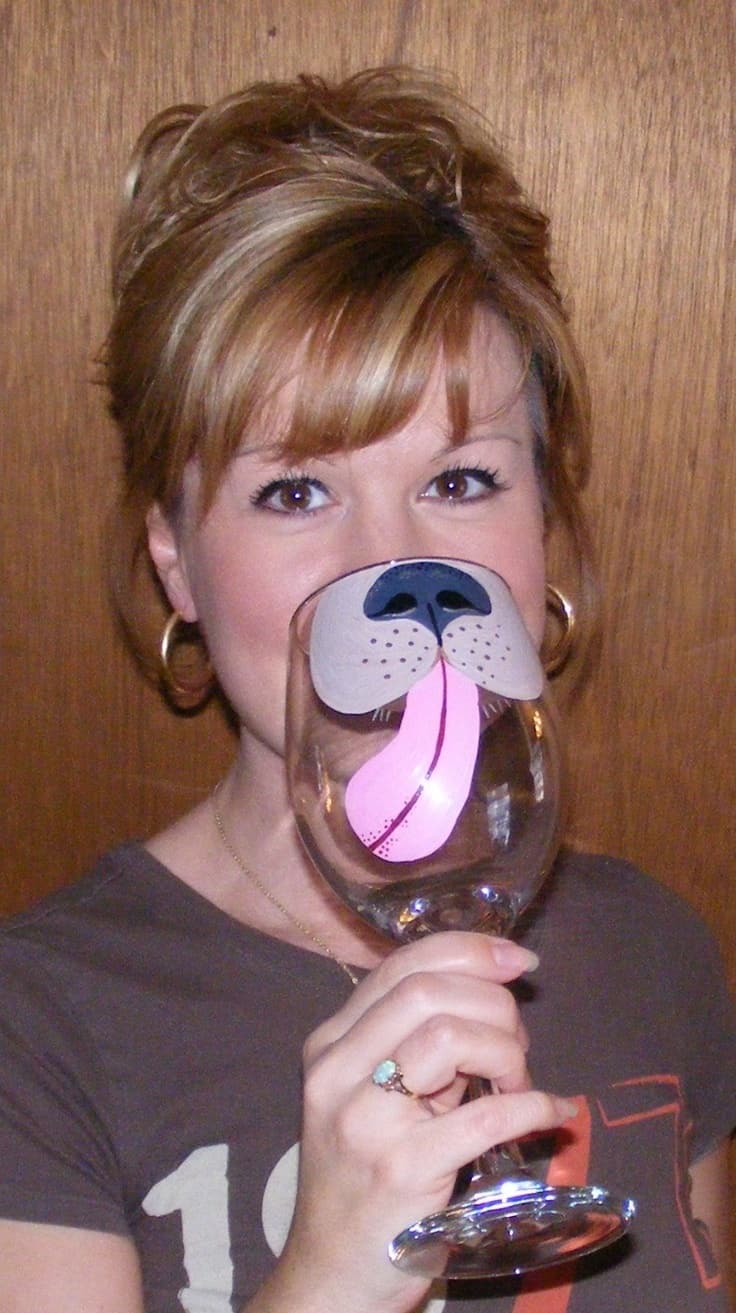 #5 this wine glass idea was inspired by the dynamic cartoon duo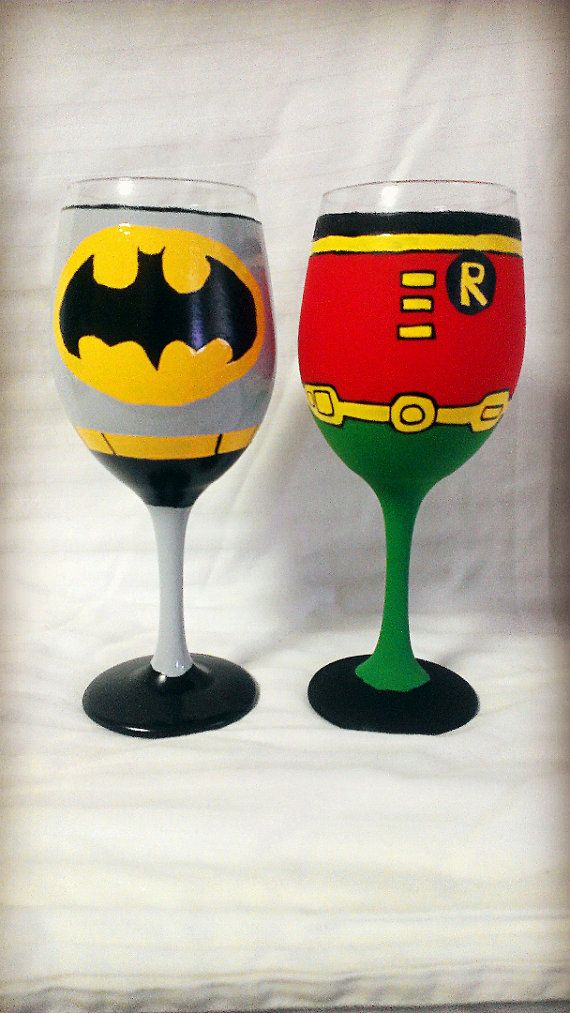 #6 'tis the season to be jolly' which is what inspired this artist to create this wine glass idea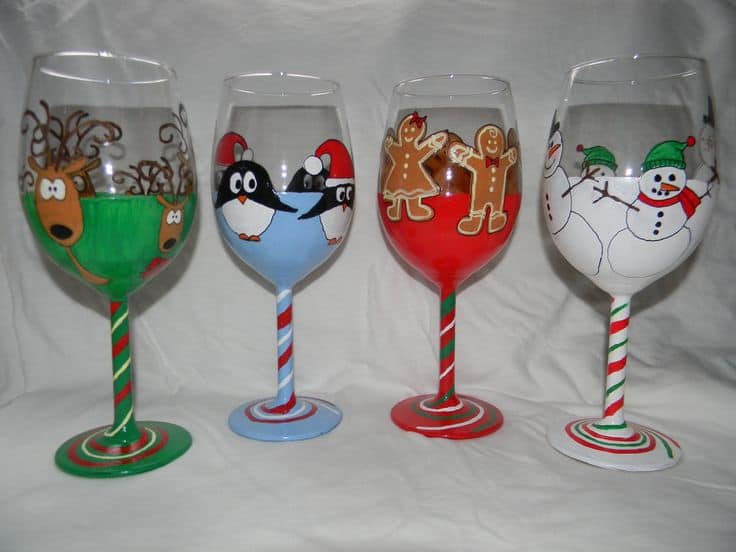 #7  believe it or not this wine glass idea was hand painted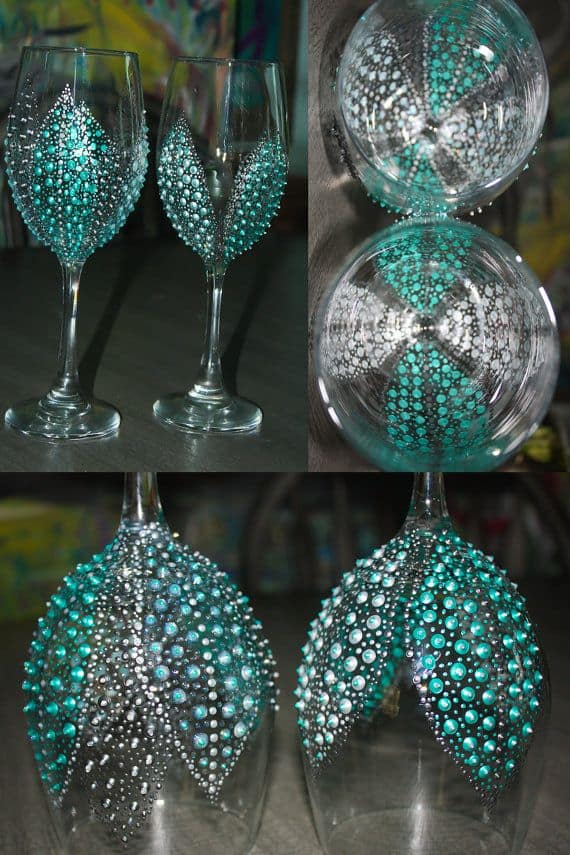 #8 Santa Clause inspired hand painted wine glass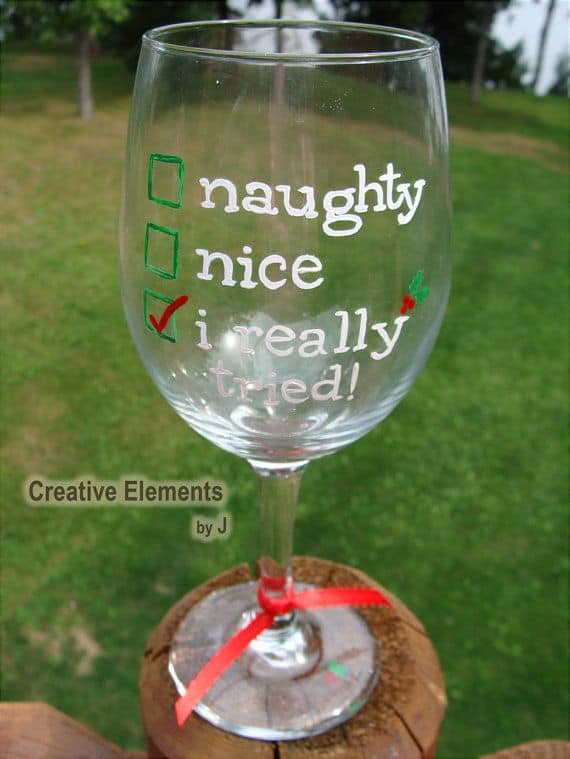 #9 autumn inspired hand painted wine glass glitter craft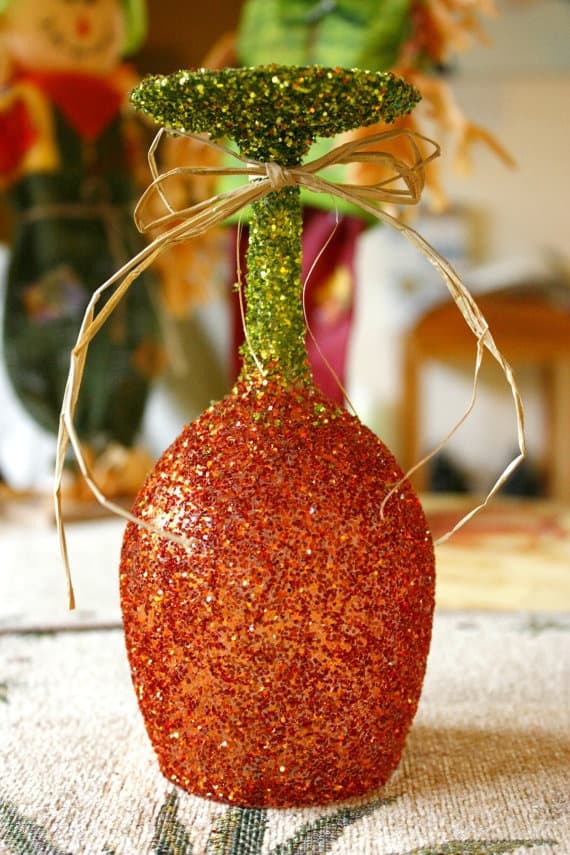 #10 champagne wine glasses hand painted in pearly blue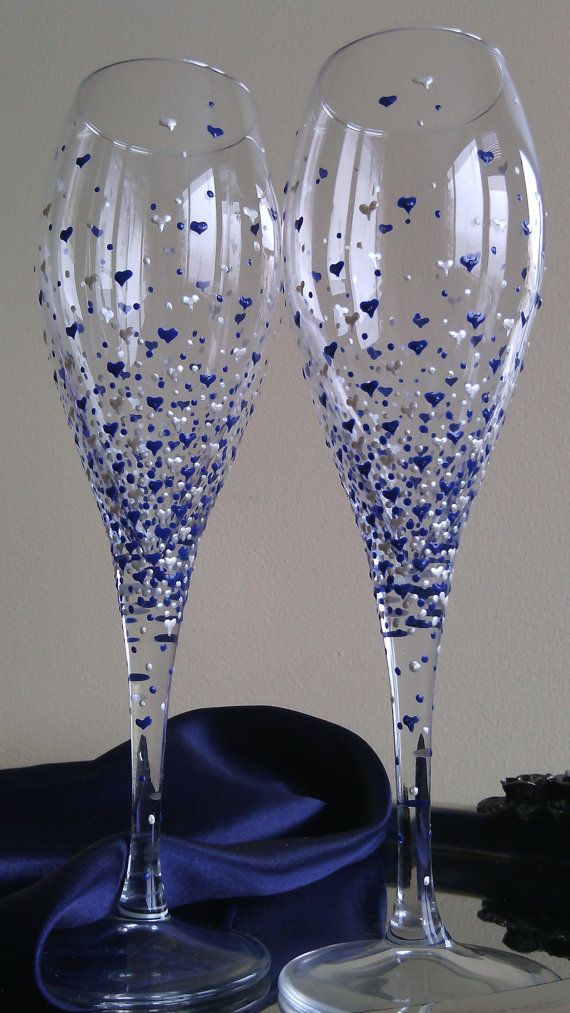 #11 another autumn inspired hand painted wine glass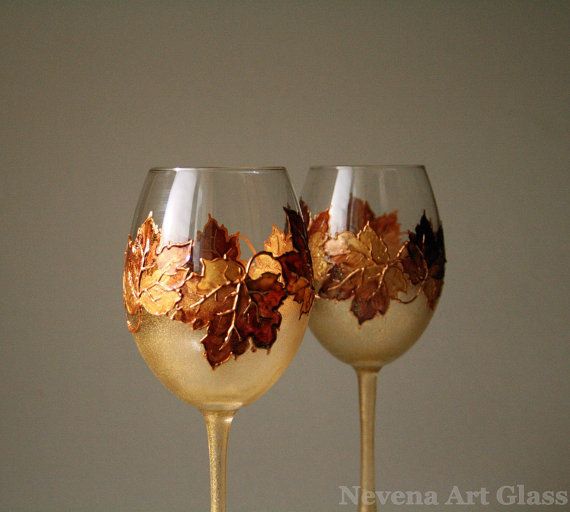 #12 snowman hand painted wine glass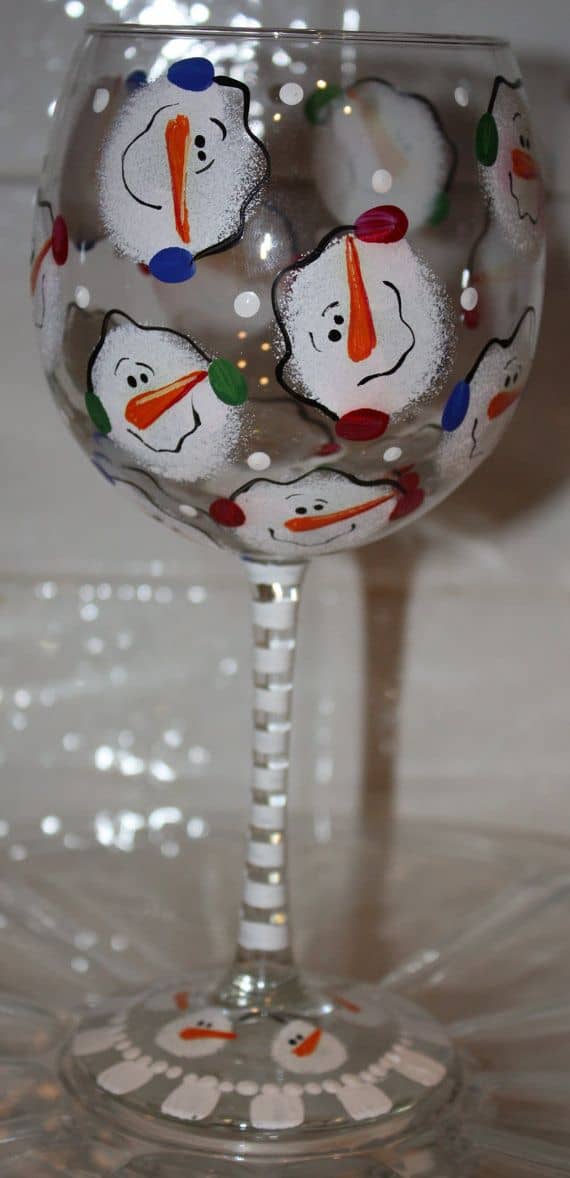 #13 Christmas season inspired glitter sprayed wine glass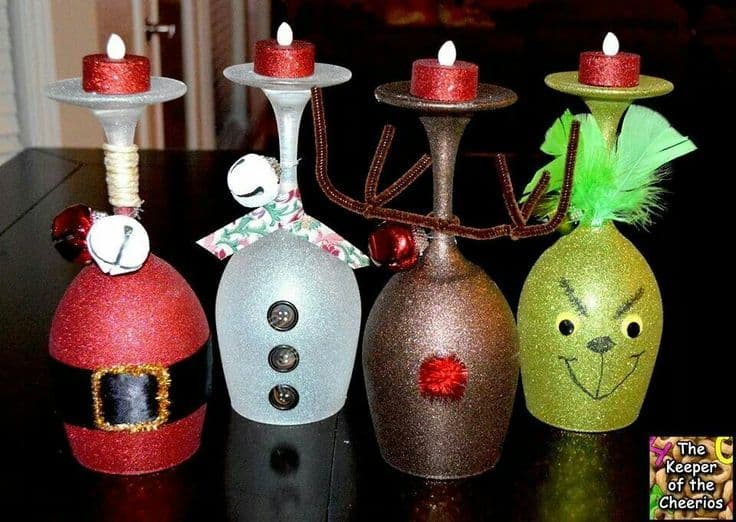 #14 winter berries hand painted wine glass idea
Source: bluegrassbonnet.wordpress.com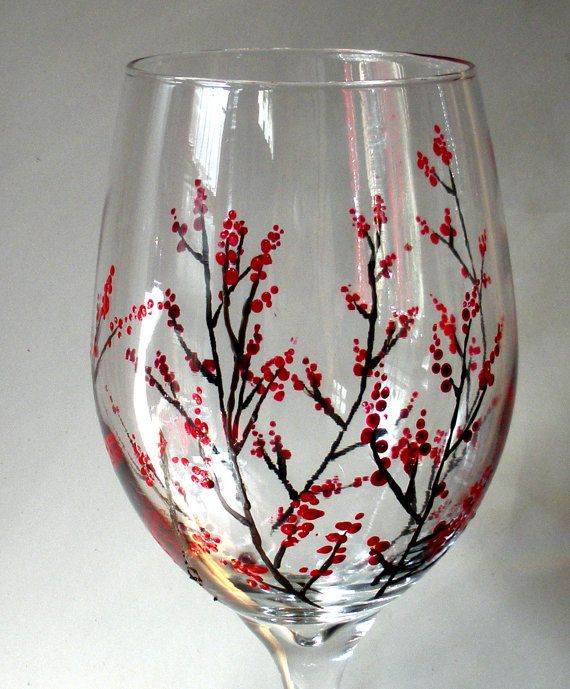 #15 personalized hand painted wine glass idea great for a wedding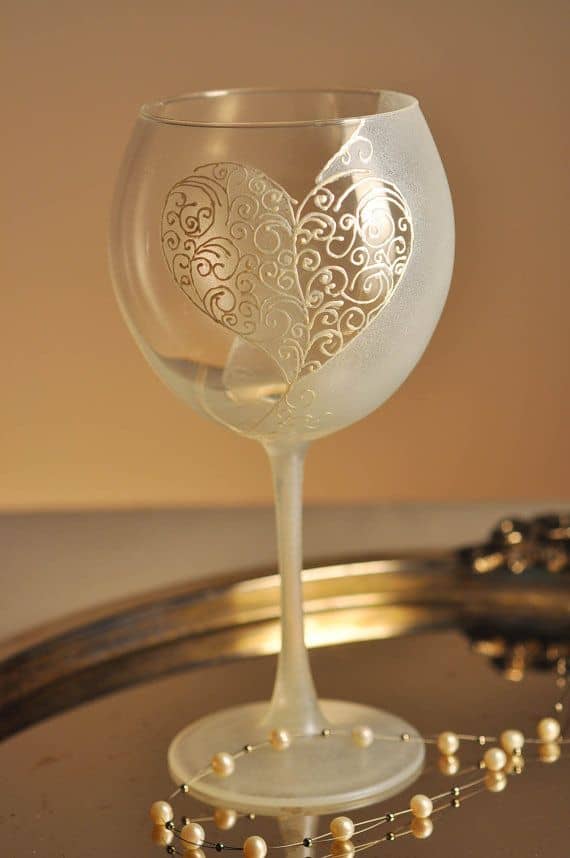 #16 another personalized hand painted wine glass

#17 single eye hand painted wine glass project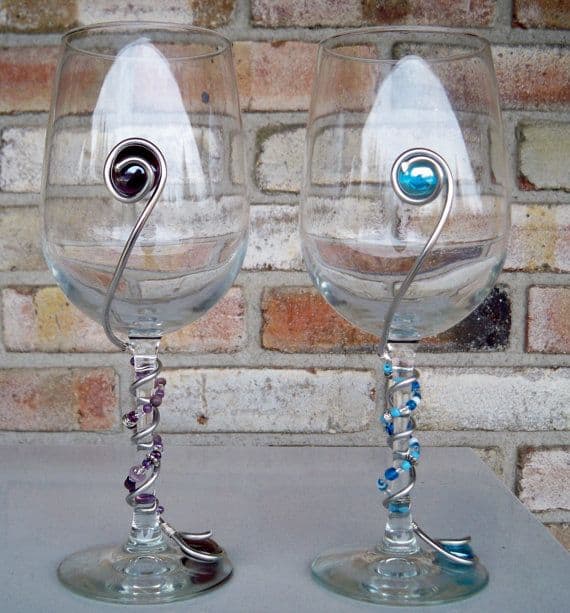 #18 another snowman inspired hand painted wine glass idea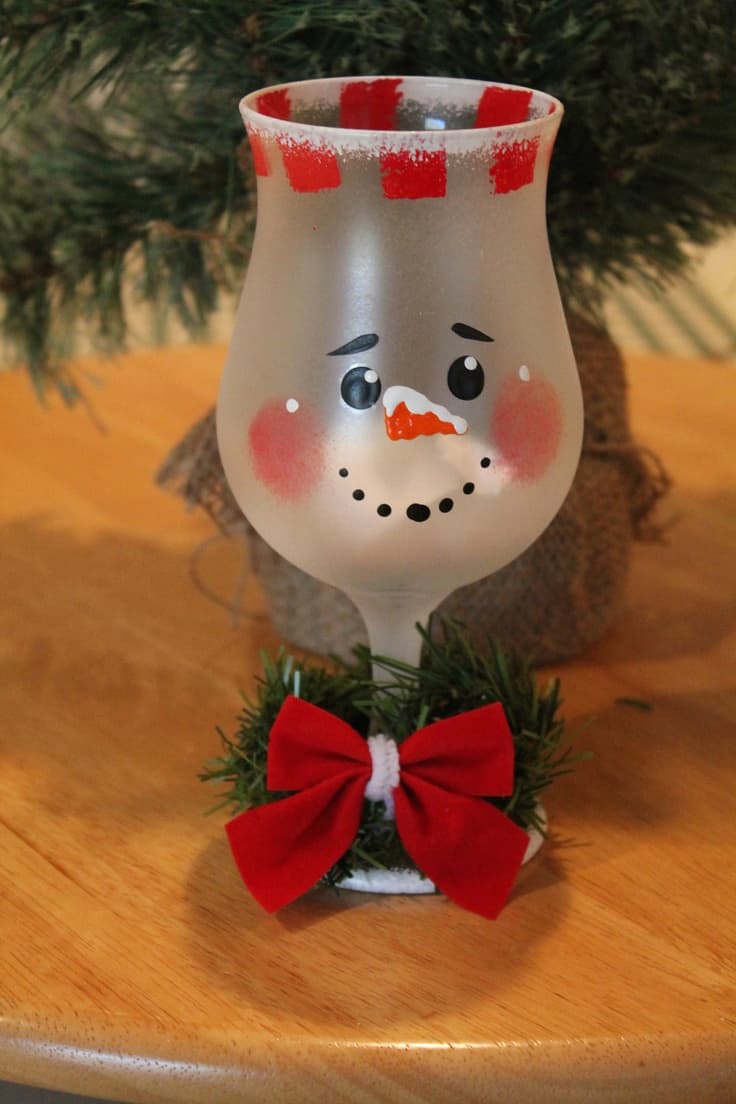 #19 monogrammed bling glitter wine glass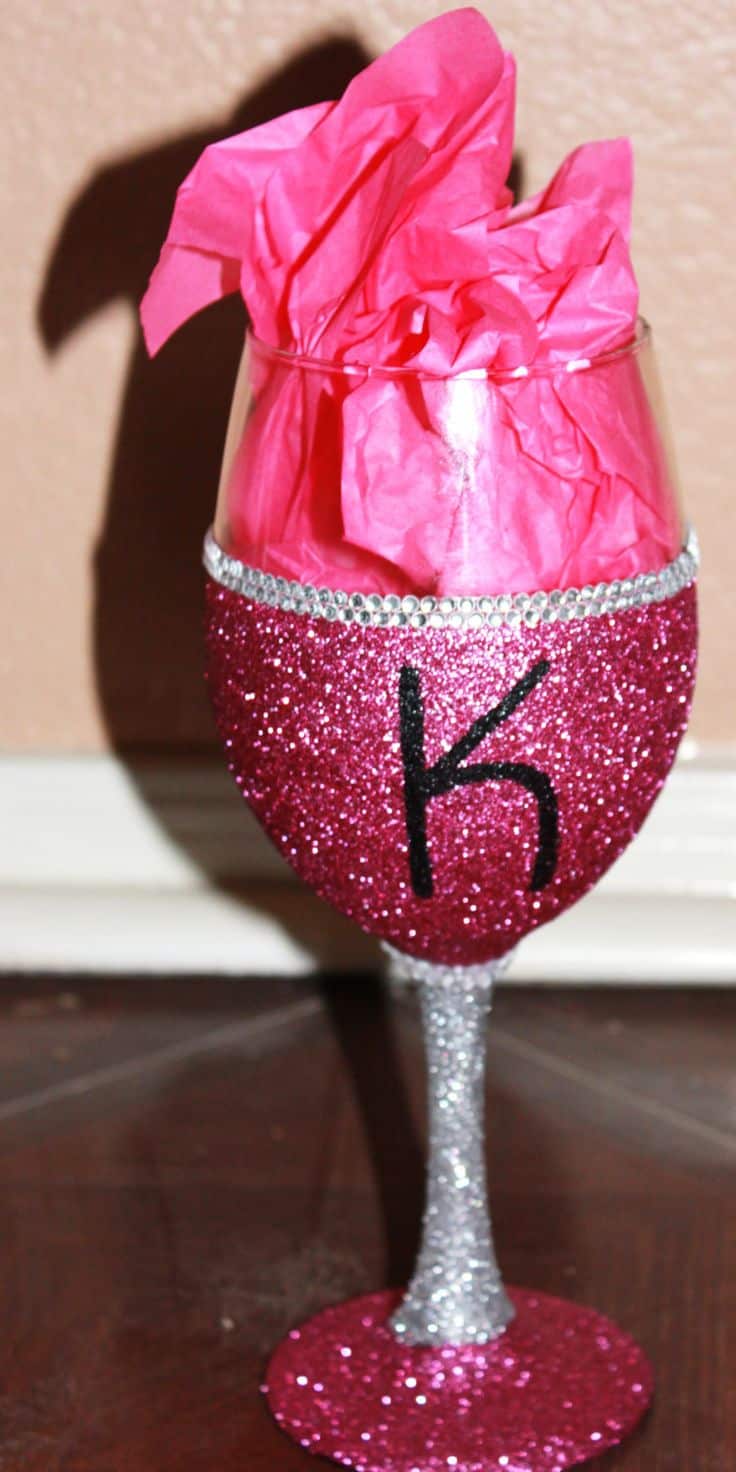 What a great interest to take up. Share your ideas and personal experiences in the comment section below.
If you are trying to paint glasses that are the result of responsible and sustainable DIY project and you happily transformed bottles to glasses here are multiple easy diy tips on how to get stickers off glass. If you are just starting the project and you still need to cut the bottle into a glass, here is the step by step DIY approach on how to cut glass right here yet if the project is of scale, maybe you need a set of 12 glasses, not just two or three, we have also curated a list of the best stained glass ring saws here on Homesthetics and also list of the best stained glass grinders to finish of the glasses smoothly.
We highly encourage you to use tools with safety gear at all times and read the instructions manual thoroughly before proceeding.
Related Articles