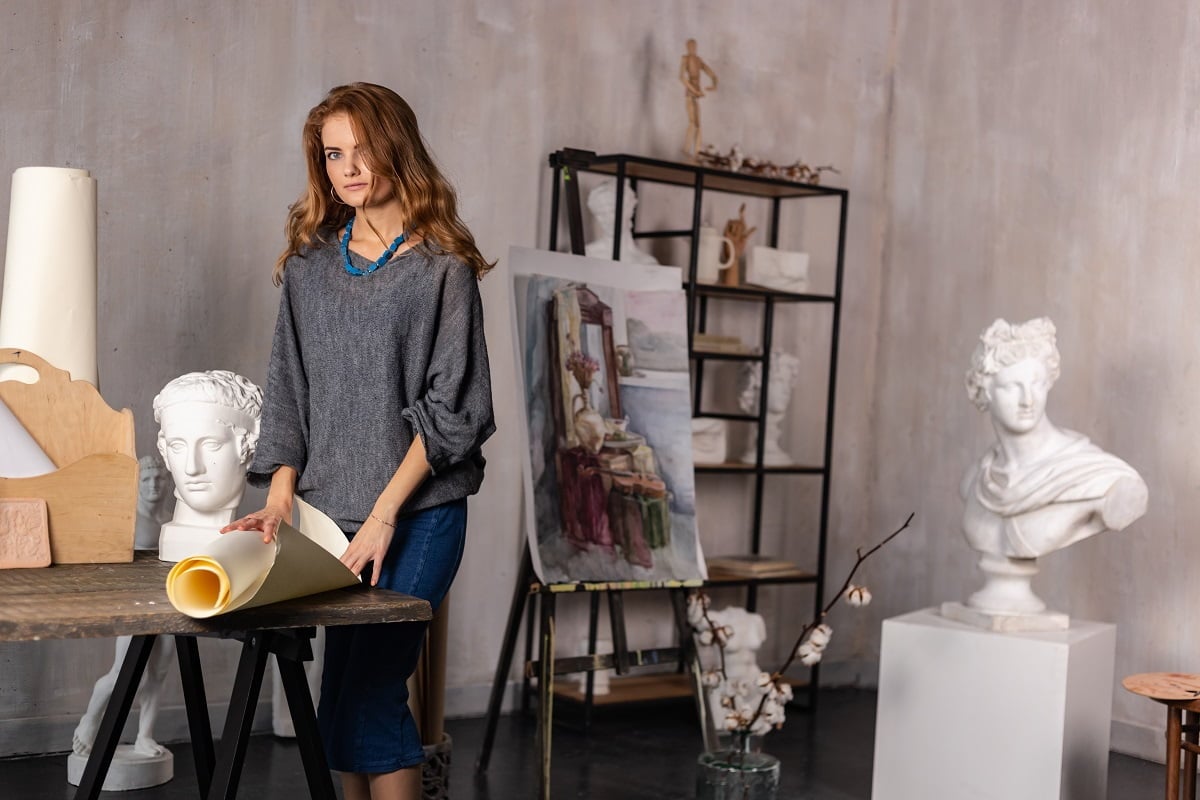 Getting the right canvas is one of the most important jobs of an artist. 
Doesn't matter what medium you use or what tools are at disposal, if the surface of the painting is not right, then you'll never be able to achieve the desired result. 
At A Glance: Our Top 5 Picks for Canvases for Oil Painting
Moreover, getting the right canvas can also be a tricky job. With all the variety of the surfaces that you can get, you'll have to know what is perfect for your job. 
But don't you worry because we have gathered all the best canvases for oil painting on this list! You'll find at least one canvas that is perfect for your use, no matter what your need is. 
So go ahead and give it a read! 
Best Canvases for Oil Painting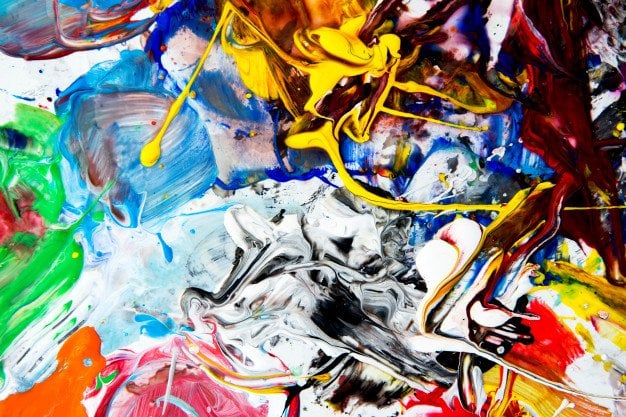 Arteza is a famous brand when it comes to art supplies and this is their economic entry, which, we think, is perfect students and beginner artists. It's a stretched canvas that comes at an affordable price and is accessible to students. And the quality is so good that even professionals can make good use of it. 
Experience
The canvases are of good quality – certainly, better than most student grade canvases – and they come at a cheap price. The canvas is stretched and it's an amazing surface to work on.
These are also individually wrapped which is great for storage purposes and feels professional. These are outstanding canvases for casual artists but even for professionals, this is a great practice canvas.
There's a bit of pillowing on the edges, so, it's certainly not perfect. But at least there are no ugly staples on the front side, which makes these canvases much more presentable than other student grade canvases.
Overall, given its quality and price, it's an excellent choice for beginners and casuals, and an excellent practice canvas for professionals.
Pros
Stretched canvases that are amazing for painting

Great price and extremely affordable for students

Great option for professionals for practice
Cons
The pillowing on the edges is not a good sight to see
U.S. Art Supply is a well-renowned company for producing top quality art products of all kinds.  These canvas panels are also of incredible quality. Even though these canvases are primarily made for students, professionals can enjoy these as well. The papers also have good enough quality for archival purposes. 
Experience
These panels are amazing for working with oil paint. The surface is triple-primes and the way the brushes glide on it make painting a really enjoyable experience.
The acid-free paper will not corrode even if stored away for long periods of time. You will not need any special medium to make these canvases good for archiving. It'll not become yellowish or brittle even if stowed away for a long time.
One delightful surprise is the variety of colors, size, and bundles of the canvases. The fact that they also give black canvases blew up our minds.
Overall, the quality of these student grade canvases is splendid. And these redeeming features, like being acid-free and the variety, make this canvas a great buy.
Pros
These canvases have great value for money

It has an acid-free paper that is great for archiving

It has a good variety of colors and sizes, and it also comes in various types of bundles
Cons
It is not intended to be used by professionals
Old Holland is a reputed company in the world of art supplies. Established in 1666, it has been denoted as one of the most respectable brands of art-related products. All their products have a classy design and are crafted to excel at serving artists. These canvases form a perfect middle-of-the-road option between the professional-grade and the student-grade options. 
Experience
This Belgian linen canvas has incredible smoothness to it. And along with the tight surface, painting becomes really enjoyable with this canvas.
It is, of course, to be expected because the canvases are made using long staple fiber. The quality of the surface is splendid.
As for color reproduction, two layers of gesso is enough to make your oil colors pop. It also makes the flow of the paint incredibly smooth and the end result will look gorgeous.
With a moderate price, this canvas is an incredible option for both students who want to up their lever and professionals who are looking for something more inexpensive.
Pros
Great middle-of-the-road option

Great quality compared to its price

Surface is incredibly smooth and tight

The color reproduction is excellent as well with oil paint
Cons
It is not as good as some other professional-grade canvases
Daveliou Stretched Canvases are artist-grade canvases that are exceptionally good for oil painting. The quality of the built and the painting experience make it an amazing pick for professional oil painters. It's also an excellent choice for outdoor painters because of its water-resistant nature.
Experience
The canvas is masterfully crafted as it is built from 3 plies and is stapled to kiln dried wooden frame on the backside. Its build is good enough for showcasing.
Daveliou has its own primer for these canvases and it gives the surface ample tooth for any good quality oil paint brush to latch on to it. Painting on this canvas is an incredibly enjoyable experience.
The canvas is also water resistant and its a heaven-sent for outdoor oil painters. Along with that, the canvas is also backed by a 1-year guarantee.
Overall, it's a great buy for intermediate artists – students who are looking for ways to level up their artworks.
Pros
It is a well-built canvas that is good enough for showcasing artwork

Value for money is on-point for intermediate artists

It has a 1-year guarantee

The painting experience on this canvas is splendid
Cons
The price point is a little above most students' budgets
Art Alternatives Stretched Canvas Super Pack is one of the cheapest entries on this list. But even at a low price of $5 per canvas, these canvases are of decent quality and are great for beginners. The canvases have a stretched surface, are individually packed and have a primed surface. 
Experience
The quality of the canvas is astonishing given its price point. The surface is primed, therefore, it is great for oil as well as other mediums like acrylics. The cheap price, the performance of the surface and the versatility hence makes it an attractive offer.
Like the artist-grade canvas from Daveliou, these canvases are also stretched and stapled to a kiln-dried fir wood. Another statement for its quality.
But there are, of course, some downsides. One of which is reported by many artists. And that is the surface soaks up too much oil. It's not a problem that can't be fixed by just a little bit of Gesso.
Overall, it's an amazing buy for beginners given the value for money at such a low price.
Pros
Extremely inexpensive – about $5 per canvas

Canvases are well built – fir wood frame and stretched surface

Versatile canvas, which can be used with other mediums too

It's a great buy for a beginner or casual artists
Cons
Absorbent to oils, hence, a coating of gesso will be absolutely necessary
Artilicious Canvas Panels are inexpensive but good quality canvases that are excellent for outdoor painting and practicing. The key reason for being their cheap price, as already mentioned, and the portability due to their small size. These canvases are imported from India. 
Experience
The canvases are made from pure cotton and the panels have a rough texture that is primed. Because of that, the surface is ideal for oil painting and the overall experience is enjoyable.
It is extremely portable due to its small profile. That's why we think these canvases are good for beginners, kids, and casual artists, and perfect for artists who like to paint outside.
Although, we should mention that if you are an intermediate artist or a professional one then these canvases are not the right choice for you. Mainly because these are not of good quality.
Still, given the price point, the overall quality and the use case we have in mind, these canvases might be the right one for you.
Pros
Made from 100% cotton imported from India

These canvases are extremely inexpensive

Perfect choice for outdoor painters
Cons
The quality of the canvases is less than satisfactory for intermediate and professional artists
Blick is a well-renowned art company that is responsible for some of the best art products. And these Cotton Canvases are absolutely amazing as well. The canvas is made out of really good quality material and according to us, it is ideal for intermediate and professional artists.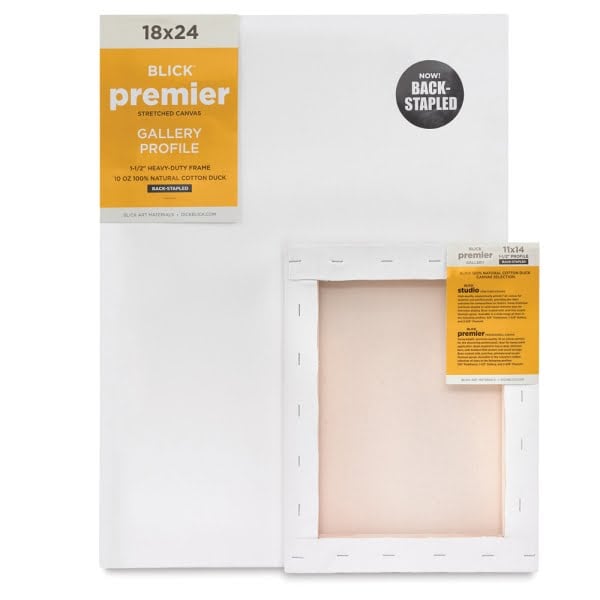 Experience
The canvas surface is made from pure cotton and it is triple primed. Hence, it provides great tooth and a great painting experience but it still retains the signature woven texture of canvases.
The paper is stretched completely tight and the provided wood doesn't warp at all. Hence, the build quality is impeccable and it is good enough to be hung off of a wall directly after finishing.
There are 3 different sizes available of varying depths. Overall, it's an incredible buy for intermediate and professional artists.
The quality is impeccable but the price is a little unjustified for beginners because they usually wouldn't care about the fine details of it.
Pros
Made from 100% cotton and the surface is triple primed

The frame doesn't warp at all and the paper is stuck on tight

Great quality product meant for professionals and intermediate artists
Cons
It's expensive and not recommended for beginners or casual artists
Masterpiece Artist Canvas is objectively the best canvas we have on our list. No other canvas on this list can match its quality and performance. From the material that is used to make this canvas to the way it is crafted, everything about this canvas is impeccable.
Experience
The surface is made from 100% thick cotton and it is also double primed and sized to give the best possible experience for oil painters. Our experience of painting on it was breath-taking, to say the least.
And along with that, the canvas wrap is also incredibly tight and well done. There is surely no chance of any sort of bubbling or tearing happening with this one.
It uses both solid pine and fir stretcher bars, along with cross braces. So there won't be any chance of slacking or warping with this canvas. It'll stay as good as new.
Of course, this canvas is meant for professionals who can afford the premium cost of this canvas but can't afford to compromise on quality. And sure enough, for the money, you are getting the best canvas.
Pros
Canvas is made from 100% thick cotton which has a great tooth for oil paint

Double primed and sized to give the best experience

Wrapping is also incredibly tight and there's no sign of slacking
Winsor & Newton is a reputed establishment that has catered to the needs of various artists of different skill levels with all kinds of products. According to us, this canvas is a great choice for intermediate level artists. The quality and the price of the product really hits a sweet spot for art students.
Experience
The surface of the canvas is triple-primed which gives the canvas amazing tooth that grips the strokes really well. The painting experience is significantly more enjoyable than some of our other intermediate level entries.
The canvas also doesn't have any noticeable slack because the surface is back stapled and is handmade. The winding is very tight and the craftsmanship is pretty impressive for the price. 
There are 7 different sizes that you could choose from and you can buy these canvases individually or in a pack of 6.
Overall, given the price point and the quality, this canvas is an excellent choice for art students. Any intermediate level artist, looking to improve the quality of his/her artwork, will also find this canvas very delightful.
Pros
Surface is triple-primed and the tooth is almost perfect for oil painting

Winding is very tight and it is handmade

Comes in 7 different sizes and can be bought individually as well
Cons
More expensive than most other intermediate level canvases
Sale
Fredrix Canvas Pad is one of the best canvases for purely practice purposes. Especially, for beginners. It's a great option for learning new techniques and acquiring new skills with practice. You can use these sheets for experimenting with new styles and strokes. 
Experience
The sheets of this pad are triple-primed and it bears the signature texture of some of the best canvas panels. Hence, the experience of painting on these sheets is pretty amazing on itself but for practicing, there's no better option.
Couple these sheets with cheap oil paint and you can practice to your heart's content without ever worrying about breaking your wallet.
The price tag hovers somewhere around $7-8 for 10 sheets. We don't think that there is any other option that is cheaper and gives a more decent experience for practicing with oil paint.
Pros
Triple-primed sheets that impressively mimic the texture of a good canvas panel

It is extremely cheap – $7-8 for 10 sheets of paper

Great for beginner artists who want to hone their craft
Cons
These are not as good as canvas panels for obvious reasons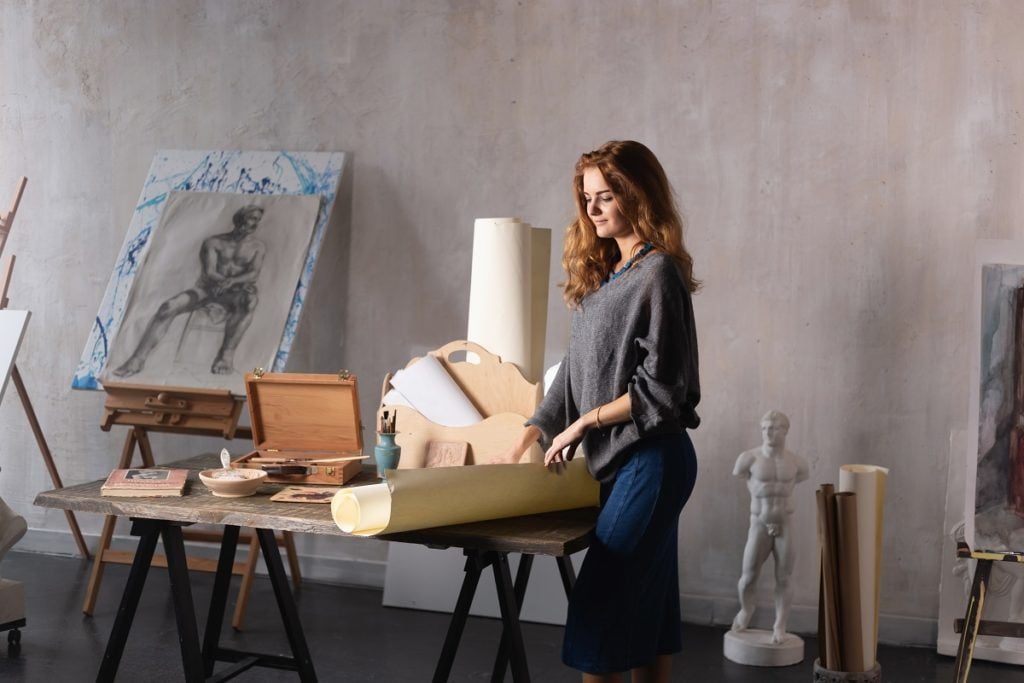 Things to Consider When Buying a Canvas for Oil Painting
Here are some pieces of information about canvases that should help you make a better decision when it comes to buying canvases.
Type of Canvases
There are many types of canvases to choose from and they can be categorized on the basis of various factors as well. So, here are a few common types of Canvases.
On the basis of fabric
Canvas makers typically use two kinds of fabrics in making the surface of the canvas and those are:
Cotton is the most popular fabric choice for canvases. It's a shorter fiber with good feedback when brush is put against the surface.
It's also more inexpensive to produce compared to our other fabric option – linen. Of course, two canvases made from cotton may not be the same because the cotton that is used in making the canvas also varies in terms of quality.
There are different grades of cotton and depending on the price of the canvas, the performance can vary significantly.
For example, an artist-grade canvas like Masterpiece Artist Canvas uses heavy duck cotton that has amazing feedback and great tooth. But it also comes at a high price.
While on the other hand, Artilicious Canvas Panels can't be compared to it even though it also made from cotton.
Linen is a less popular choice for making canvases. These fibers are longer than cotton fibers and they are made from flax.
As a consequence of this, linen canvases are smoother and sturdier than cotton fabrics. They don't have the same kind of feedback as cotton fabrics.
At the end of the day, it all becomes a thing of preference. While cotton's springiness has been artists' favorite for centuries at this point, many prefer the smoothness and rigidity of the linen ones.
On the basis of forms
Canvases can be also categorized on the basis of their forms. The following are the three broad kinds of canvases that you can use for oil painting:
Canvas pads are similar to other drawing pads that you can get from a stationery store. But instead of having regular papers, these pads have individual sheets of canvas.
It's a great option for artists to practice and test out new skills. Because canvases are usually expensive, you don't get a lot of room for experimenting but canvas pads solve that problem by mimicking the feel of a canvas at an incredibly inexpensive price-point.
Canvas panel is sort of a middle ground between canvas pads and stretched canvas – both in terms of price and in terms of ideal use case.
Unlike canvas pads, canvas panels have a hardboard but not a stretcher frame like stretched canvases which are intended for more professional work.
Outdoor painters usually prefer canvas panels over stretched canvas because canvas panels are highly portable.
Canvas panels are great for practicing and studies for professionals, while beginners and intermediate artists can use a canvas panel for a final product as well.
Stretched Canvas is meant for more professional use. It has nice springy feedback which is very important for professional artists.
The stretcher frame gives incredible amount of durability to the canvas. It inhibits the painted surface for warping and tearing for a long time.
Although stretched canvases can vary a lot depending on the kind of paper and frame used, they are in general more expensive than both canvas pads and canvas panels.
Preparing your canvas
To get the very best performance from the canvas you are using, you'll have to apply a coat of primer for good tooth and a smooth finish.
Most professional artists even apply multiple layers of Gesso to get the perfect result that they want.
Doing this important because a non-primed canvas will absorb a lot more paint than primed one. And oil paint is expensive, so, investing in a gesso will eventually save you a lot more money.
A more important reason, is that a primed surface will have a smoother finish and better tooth. Good tooth will help you be incredibly accurate with your paint.
Oil Painting is a medium of painting that gives you immense amount of freedom. Using oils you can get life-like shades, tints and blends that some of the other mediums can never allow you to do.
In this list, we have listed what we think are the best canvases for oil painting but if you are looking one on your own, then any canvas will do the job.
What you need to worry about is your preference – as in cotton or linen, stretched or panels, etc. Just keep in mind to apply a layer of gesso before you paint apply a layer of gesso before you paint.
Conclusion On Canvases For Oil Painting
So, that's all for this article. We hope that you found our reviews of the 10 best canvases for oil painting helpful.
If you are to venture on your research, then please keep in mind all the points we mentioned after the reviews.
With that, we wish you well on your creative endeavors and thank you for reading!
Related Articles
11 Best Oil Paints for Beginners & Professionals Artists Alike
Learn What is the Best Surface for Oil Painting
How Long It Will Take Oil Paint To Dry  & How to Speed It Up
Oil Painting for Beginners Basics & How to Use Oil Paints
Learn How To Dry Oil Paint Faster Overnight
Learn How to Clean Oil Paint Brushes Successfully
12 Oil Painting Supplies That Every Oil Painter Needs in the Studio
11 Best Palettes for Oil Painting Reviewed
Learn How to Clean Oil Paint Brushes Without Paint Thinner
5 Things You Should Know Before Painting Oil Paint on Glass
Learn How to Make Oil Paints Dry Faster
What Are The Benefits of Oil Painting?