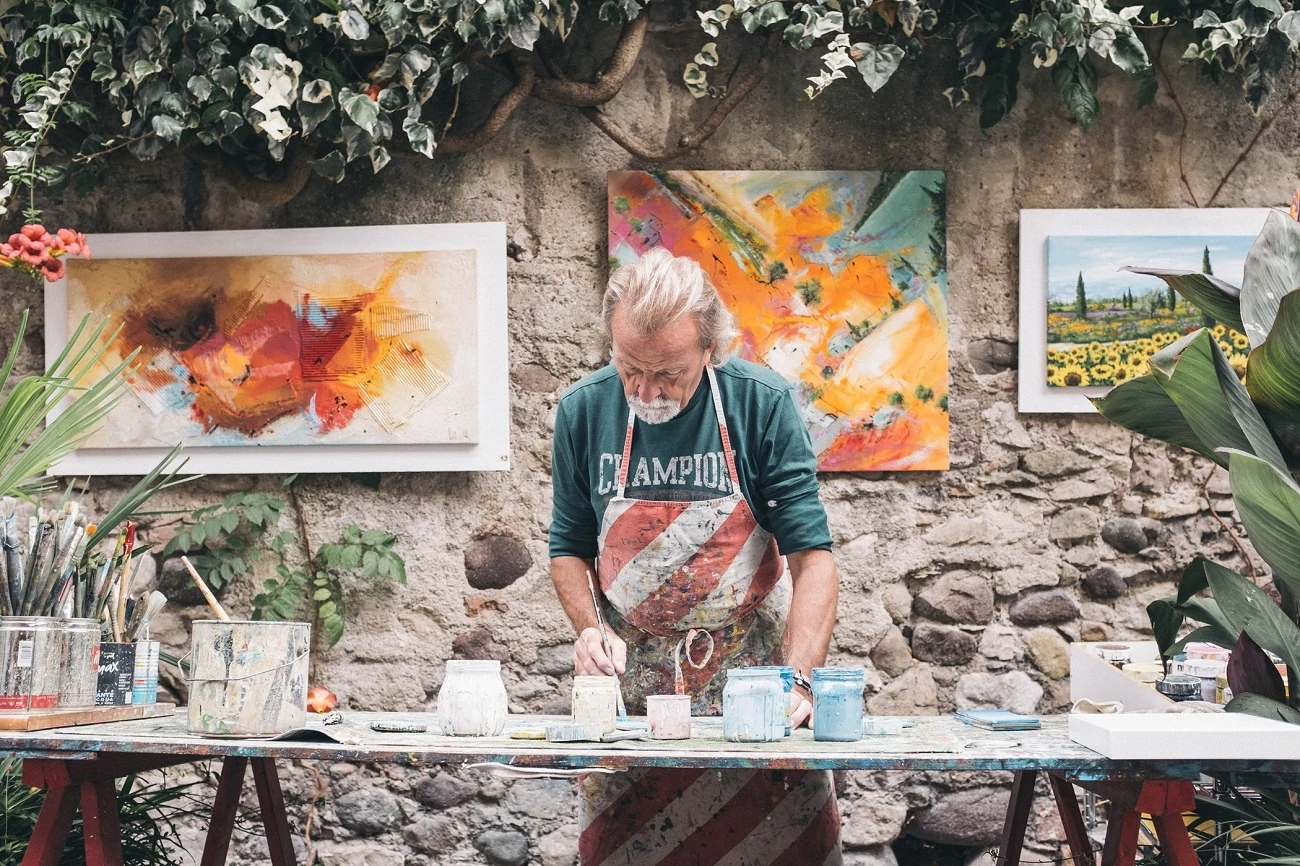 The canvas is the cornerstone of any painter's journey with their art. 
Being such a critical part of your progression as an artist, it's crucial to know which canvas is the best suited for your particular usage. The adage "different strokes for different folks" also holds well for choosing canvases. 
At A Glance: Our Top 5 Picks for Canvas for Acrylic
To make your job of scouring through hundreds or even thousands of canvases on the market today easier, we'll walk you through the top ten canvases for acrylic paints. We then follow our reviews up with a small guide on how to choose the best canvases for your art style and work. 
Without wasting much time, we'll now move towards reviewing the first canvas on our list! 
Best Canvas for Acrylic Reviewed
IMAGE
PRODUCT
DETAILS

Our Top Pick

Our Top Pick

Blick Premiere Cotton Canvas

Comes with a high-quality triple-primed canvas
Three different profiles available
Canvas material is super smooth to work with

VIEW LATEST PRICE →

Arteza Stretched White Canvas

Best value and quality
100% cotton surface
Decent sized canvas

VIEW LATEST PRICE →

Darice Stretched Canvas

Double primed canvas
The cotton is smooth enough
Good value for money

VIEW LATEST PRICE →

Masterpiece Artist Canvas – Monet Pro

Comes with a cross brace
Environmentally conscious manufacturing
Double primed, extra processing

VIEW LATEST PRICE →

Daveliou Stretched Canvas

Perfect value/performance ratio
Lightweight
Come Standard with a triple priming process already done

VIEW LATEST PRICE →

US Art Supply Black Stretched Canvas

Comes pre-painted black
Triple primed for a smooth painting experience
High-quality gesso

VIEW LATEST PRICE →

Art Alternatives Stretched Canvas

Can be primed as many times as you desire
Thin enough to be hung on walls or other display surfaces
Squared corners are useful

VIEW LATEST PRICE →

Conda Artist Stretched Canvas

Very affordable
Relatively thin
Perfect for children and beginners

VIEW LATEST PRICE →

Masterpiece Artist Canvas – Elite

Represents the absolute best among canvases on offer today
Corners, linen, gesso, and stretching are all done just right
The best tooth among all canvases considered

VIEW LATEST PRICE →

Creative Mark – Stretched Canvas

Perfectly finished corners
Options for choosing the width of the canvas
The primer coating developed by Creative Mark gives more expensive canvases a run for their money

VIEW LATEST PRICE →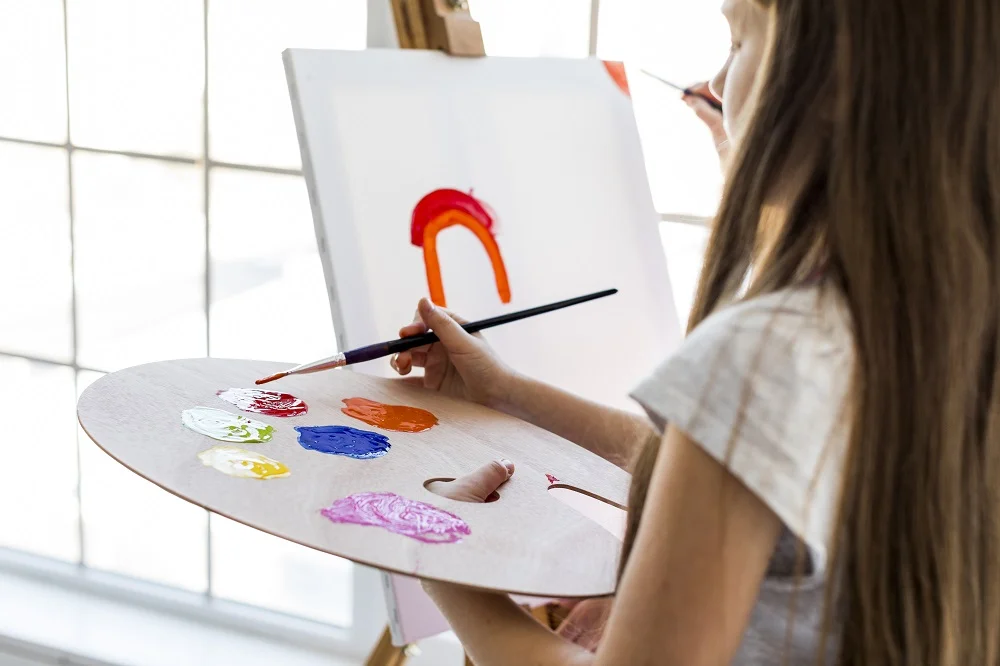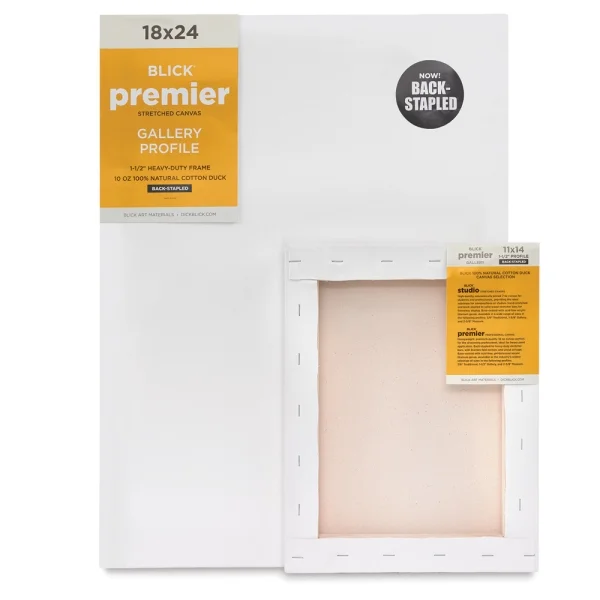 While most of us know Blick from their popular online art and craft supplies store, it might be a surprise to note that they manufacture their own supplies as well. And in fact, they do it very well. This particular canvas is completely woven by hand, and the surface is perfect for painting with acrylic paints. It's a 12×12 woven canvas with the cotton being derived from India.
Experience
Blick has left no stone unturned in making sure this canvas has nothing to lose when compared to the best in the business, and that too with a more affordable price. The canvas is gallery-wrapped and back-stapled with uncut corners and a large amount of selvage, allowing you to re-stretch the canvas in the future. For tension adjustments, keys come as standard.
It comes in three different profiles: .875″, 1.5″, and 2.375″, thus giving you a huge boost when it comes to displays. These are useful when you want to display your works in studios, museums or galleries. The canvas weighs around 10 oz when it's pre-primed, and once primed it weighs around 15 oz. It's triple-primed with a high-quality, acid-free gesso.
The priming process includes being sanded between primer layers, which makes for a fairly smooth surface with a good enough tooth for most art uses. What's more, the entire range of All large Blick canvases come with supports as standard. The wood quality and woodwork are also wonderful – all in all, it's a brilliant and value-for-money canvas for all your painting needs.
Pros
Comes with a high-quality triple-primed canvas, with a great tooth quality

Three different profiles available as per intended usage

Canvas material is super smooth to work with
Cons
Raw corners may not be suited to everyone's tastes
Sale
A little bit farther from the fully professional Blick reviewed above, Arteza is a name renowned in the student and hobby artist community – instead of delivering the best of the best, it gives you a relatively very affordable yet decent quality of the canvas. They become even more affordable when it comes to bulk ordering – and if you're not satisfied, they offer full refunds. 
Experience
Well, looks like you won't be needing a refund any time soon – the Arteza Stretched Canvas in White is a solid performer, any way you look at it. First off, there's the material – it's 100 percent cotton, and comes with a good quality acid-free acrylic gesso. The canvas comes pre-stretched, and hence you have a nice, light spring for your brush.
It's an 11" x 14" size canvas, which is perfect for almost any student or hobby artist. It always comes in packs and is extremely well priced when it comes to per-unit cost. The wood used is pinewood and is back-stapled to ensure the canvas sticks well. The gesso layering is about 8 oz. It also comes in a number of other sizes as well, and the smaller sizes are cheaper still.
Your paints will glide on the surface, and thus the canvas responds to each stroke of the brush. This gives you a great surface to paint on – except if you're a professional artist. Then the surface is much rougher and comes with a harder tooth than you're used to. Other than that, the Arteza is a universally usable, decent quality product which comes with great value for money.
Pros
Best value and quality combination for students and intermediate hobbyists

100%  cotton surface that responds well to your strokes

Decent sized canvas for all your painting needs
Cons
Might be too rough for professional painters
If you're looking for a canvas which comes with a bit more panache than the Arteza, yet do not want to wander into full professional territory, the Darice Stretched Canvas presents a great compromise, and that too at a wonderful price. It comes in a huge variety of sizes and packs: right from the smallest 8" x 10" in a single pack to a 30" x 40" pack of 40.
Experience
Darice presents a slightly different take to the canvas. Instead of having just one size in packs, they have a whole range of sizes to suit each and every artist. These are acid-free, medium weight canvases which are double primed (you might notice that the Arteza was single-primed, while the Blick was triple-primed and sanded). It's much lighter than the Blick, however.
The material choice is also great – it's 100 percent decent quality cotton, again slotting in somewhere between the Blick and the Arteza in terms of smoothness and the tooth of the canvas. The best part is, it's lighter than either and also comes with wood stretcher keys to help you tighten the canvas. The thickness is approximately an inch, give or take.
Darice has been around starting off with a single store in 1954 and then expanding all over. Now, it's an internationally renowned brand – and their products are definitely of a good standard. A number of people have reviewed this as being solid enough and toothy enough for their artwork, and in all but the most professional uses the canvas finds work.
Pros
Double primed canvas which is also lightweight yet high quality

The cotton is smooth enough for most uses

Good value for money when you buy larger packs
Cons
Some users complain of issues with stapling and some tightness problems at times
Once you go full professional, you wouldn't be willing to make compromises which you did as a hobbyist or as a student. Hence, we present to you the Monet Pro, named after the Impressionist pioneer. Coming in with a double primed surface, a cross brace and no finger joints to avoid chances of breakage over time, the Monet Pro is a wonderful canvas.
Experience
Masterpiece has been around in the market for years now, and the one thing that sums their art supplies is the phrase "no compromises". Whether it's the quality of the raw materials, or the design and finishing of their products – they do not look the other way for even the smallest of details. This holds true for this product as well – it's easily one of the best canvases reviewed.
First, we come to the canvas surface. It is double primed, and has just the right amount of tooth and undulation for acrylic paints to flow when being painted, but at the same time, stick to the surface when dried. There is another proprietary smoothing process for the surface, making sure you get the best possible painting experience on the canvas.
Other important features include an adjustable tension, and a best-in-class stretching process. The cross brace at the back for sizes over 16 inches helps ensure stability. For those who are environmentally conscious, the canvas is made from sustainably sourced wood. This is a lightweight, classy canvas that guarantees one of the best possible painting experiences.
Pros
Comes with a cross brace instead of finger joints to hold the canvas, tightest corners of all canvases tested

Environmentally conscious manufacturing

Double primed, extra processing to ensure super smooth painting
Coming back to the humble hobbyist and student – if you're looking for the best possible compromise between value and quality, the Daveliou is one of our top picks. The edges are staple free, and Daveliou use their own gesso for priming the canvas – making sure that your painting experience is a joyous one. These frames also stay clean until use!
Experience
The canvas is a perfect mix of value and performance – coming in at a highly reasonable price point, given that it does not have regular staples holding the canvas together. The frame itself is around ⅝" thick, and comes as standard with a triple priming process already complete. You do not have to spend a single moment in preparation or setting up – this one comes ready as it is.
The canvas comes prepared with a non-yellowing agent, which allows it to stay clean for as long as you wish for it to – it does not get yellowed with time. It is lightweight enough to be carried around from place to place, even though it comes triple primed. Their gesso is also cruelty-free and vegan. The canvas comes in three different sizes – 8″ x 10", 11″ x 14″ and 16″ x 20″.
A number of media including oil, acrylic, casein, tempera and collage media are at home with this canvas, so you can easily create mixed media artwork if you wish to.
Pros
Perfect value/performance ratio

Lightweight

Come Standard with a triple priming process already done
This canvas is specifically for those who intend to work with a pitch black backdrop, and yet need a wonderful painting experience. A little bit off center, this canvas delivers a solid painting experience with acrylic paints as well as other media. Though it's made out of black fabric, make no mistake – it can easily stand its own among the hordes of canvases out there.
Experience
This canvas is incredibly good for painting those night skies, planets, or galactic scenes from outer space. However, the world is your oyster – since this canvas delivers a wonderful overall performance, with a triple primed satin-smooth surface and coming with sustainably derived wood. The canvas also does not cost all that much relative to other canvases on the market.
Even though this is triple-primed, we suggest students also consider this because of its affordability and the great performance it delivers. It comes with a profile of around ¾" and the gesso used to prime the surface is acid-free high-quality gesso. It weighs around 7 ounces unprimed and 12 ounces once triple-primed.
The stapling is done on the back of the canvas, with the edges having no staples on it. The canvas isn't dyed black but instead comes pre-painted since there are no paints on the back side of the canvas. Overall, barring a few issues with the tightness of the canvas, this is a perfectly good canvas to paint on with acrylic paints.
Pros
Comes pre-painted black, spares you the effort of having to paint the canvas yourself

Triple primed for a smooth painting experience

High-quality gesso being used
Cons
A few artists report that the canvas loosened over time
If you're looking for a compact enough canvas to hang on the wall once you're done painting, the best bet you have is the Stretched Canvas by Alt Alternatives. It comes primed, but there's no bleaching to speak of. Though it requires some prep unlike many others reviewed, it presents a great value for money proposition, especially for those just beginning with acrylic paint.
Experience
While this comes unprimed, you can easily use this to learn how to prime a canvas or prime it to your particular convenience if you're experienced with painting on canvas. It comes in a number of size options, but the usual recommended size is 11" x 14". The canvas is just half an inch wide, so you can easily hang them up once you're finished. The cotton comes unbleached.
The canvas has a natural and untarnished look and feel. For beginners who want to understand how to prime your own surface, they can easily learn on these canvases since they're pretty affordable. Unlike other surfaces, you're in charge here – so how toothy or harsh the surface depends entirely on how well you prime the surface. The corners are completely square.
The canvas is gallery wrapped, so you can easily paint on the sides as well. The canvas comes plastic wrapped individually, as well as the entire shipment of the pack. The weave of the canvas is somewhat visible with the original gesso – easily fixable a couple of extra layers of paint. Overall, it's a wonderful canvas which gives you the power to customize your canvas.
Pros
Can be primed as many times as you desire with the gesso of your choice

Thin enough to be hung on walls or other display surfaces

Squared corners are useful
Cons
Some of the weaves are visible when the canvas is shipped
The Conda stretched canvas is the canvas to go for if you want the best bang for your buck, and you don't mind switching surfaces for it. The Conda canvas comes in very close to the cheapest canvases on the market, and yet somehow – it comes triple primed! The tooth to price ratio of the Conda is nigh on the best on the market. You can also add your own gesso on top.
Experience
If you're someone who's just starting out with painting with acrylic paints, you're best off getting a multi-pack of Conda's canvases since they're incredibly low-cost. However, do not take it as a sign of cheapness – it delivers a solid painting experience, and acrylic paints respond very well to it. To adjust the tension, the canvas comes with wooden wedges on the back.
It comes in packs of 10, which may cost less than one single canvas from other options in certain cases. It's a medium-grained canvas which finds use here. The wooden frame is pure fir or pine and the canvas comes pre-stretched for a great painting experience. The sizes range from 8" x 10" to 16" x 20", so you have enough flexibility in choosing sizes.
There are more than a few imperfections on the canvas surface, but that's acceptable given the beginner-friendly nature of the canvas. This canvas is perfect especially for toddlers and children who are just getting their bearings – it's smooth enough to work on right out of the pack and is affordable enough to let the kids freely paint to their heart's content.
Pros
Very affordable compared to other canvases on the market

Relatively thin, can be hung on walls easily

Perfect for children and beginners
Cons
A few inconsistencies and a general looseness of the canvas
This is the best of the best. At prices for a single canvas which are four times as much as for a pack of ten for most canvases, this canvas comes with no compromises at all. You only get the best painting experience possible. Instead of cotton, you get luxurious Belgian linen. The stretcher bars have no seams, and the corners are astoundingly well-made.
Experience
The Elite represents the pinnacle of Masterpiece's canvases. If you want the best canvas for your work, this is, without doubt, the canvas you should go in for. There are two variants on offer, suitable for two different kinds of users – one is the Oil-primed canvas and the other is the Acrylic-primed canvas. The Acrylic primed canvas is the one which we considered.
The Acrylic-primed canvas comes with two coatings of size as well as four coatings of gesso primer, which comes in at around 14.4 oz per square inch. Unlike most other canvases, this has a hefty width of around 1.5", so you can stay assured of the support your canvas will have while painting. The stretcher bar is quite heavy, so make sure your studio has enough space.
The texture of the canvas is wonderful for acrylics, and the linen itself sits just perfectly on top of the wooden structure. It comes off perfectly, and you can easily transfer the painting to another location. It comes in a huge variety of sizes, many of which are similar – so make sure you know the perfect size for your painting before going ahead and getting this canvas.
Pros
Represents the absolute best among canvases on offer today

Corners, linen, gesso, and stretching are all done just right

The best tooth among all canvases considered
Last but not the least by any means, the Creative Mark represents the golden mean of the canvases on offer today – it's a perfect intermediate level canvas, with the just the right mix of features and cost-effectiveness to make it wonderful for painting regularly. The Creative Mark comes with perfectly finished corners and a triple primed linen surface to boot.
Experience
This particular stretched canvas comes with perfectly folded corners to ensure that you can display this frameless as well as with a frame depending on your choice. These canvases are perfect for oils, water mixable oils, alkyds, acrylics, mixed media works, and frameless artwork presentation. Further, you can have it in either a 1.5" or a 2.5" width.
Without priming, the Creative Mark canvas comes in at around 8 oz, but it goes up to a solid 14 oz once they're finished priming. It comes triple primed, but you should probably go in for another layer or two of gesso before having a go at the canvas. The perfectly finished corners make it much easier to paint until the very edge of the canvas, should you want to do so.
The primer itself is something you can talk home about, because it's pretty good compared to what else is available on the market – bar the very best canvases which ship for more than $50 per unit. Thus, you should have no problems painting on this canvas – it makes for a solid value proposition and ticks all the right boxes too. It comes in a variety of size options too.
Pros
Perfectly finished corners, usually only found in the best canvases

Options for choosing the width of the canvas

The primer coating developed by Creative Mark gives more expensive canvases a run for their money
Cons
Some users report inconsistent corners due to shipping problems
With this, we wrap up reviews of the top 10 canvases on the market today, for both students and artists alike. They cover a variety of materials, canvas types, as well as surfaces suitable for a variety of media. However, should you not find these products readily, we have a buyer's guide incoming which will help you take the call on which canvas is best for you. 
Go through it thoroughly in order to sort through the best canvases on the market, and to find out which one suits your particular usage. Without further ado, let's begin with the buyer's guide!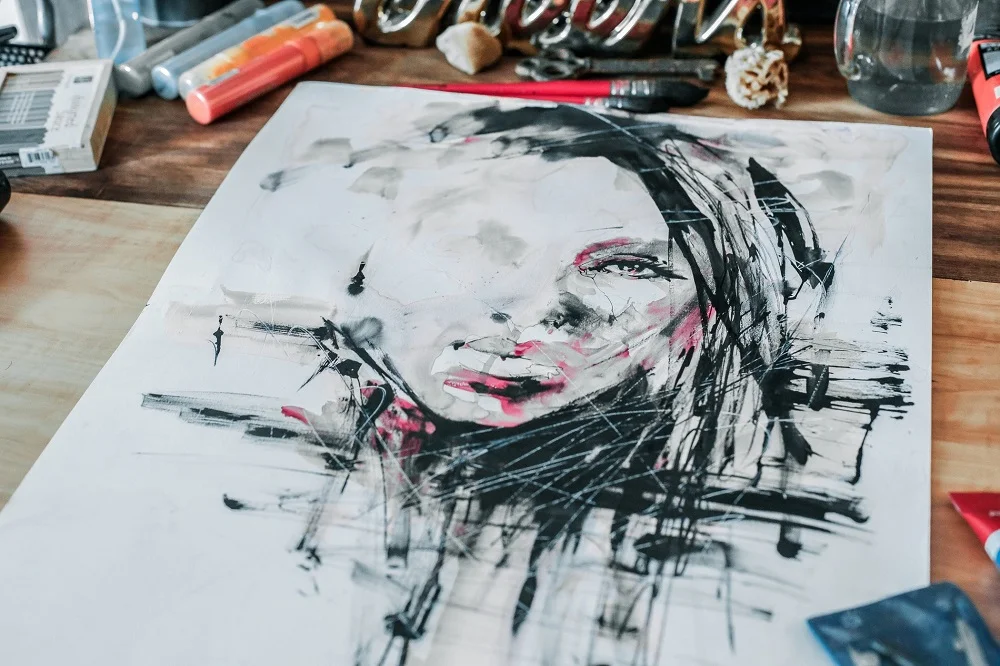 Canvases for Acrylic Painting Buyer's Guide 
If you're on the lookout for a canvas for your particular needs, you should know which factors come into the picture whilst getting one. Since your canvas goes a long way in making sure your art stands out, you should take care of each and every one of these factors listed below before going in for your next supplies run.
Kind and quality of the fabric
The kind of quality of fabric used for the canvas should be a top priority while buying an acrylic paint canvas. It should not be hard enough for the paint to stick immediately, but it should eventually dry well enough to last long.
Layers of priming
Following the point above, the layers of priming play a huge role in the kind of canvas you end up getting. As s student or a hobbyist, you probably don't require more than say a single layer or at maximum, a double layer of primer. If you're a professional, do look for three or possibly more layers of primer to get the perfect canvas finish.
Quality and type of wood used in the canvas
The woodwork of your canvas has long term implications for its stability. You should stick to Oakwood for the best results. Make sure the canvas you purchase has some kind of indication or verification as to the quality of the wood with the packaging it comes with.
Presence of finger joints
Finger joints are not at all recommended for any case but the cheapest of the canvases. Finger joints have a tendency to come off with time. If you're planning to preserve your canvas over long periods of time, this can potentially mean bad news for the canvas.
The material of the gesso
The gesso is the substance with which the priming process is done. Gesso gives the canvas a shimmery, shiny, satin-like smoothness – but bear in mind that it costs a lot of money as well. As such, you're better off getting a canvas which has already been primed. Look for acid-free gessos, since they allow your paint to hold much better and for a longer timespan.
Even if the canvases come double or triple primed, make sure to add your own layer of gesso if you can. That way, you can adjust the level of smoothness and tooth the canvas gives while painting.
Price
The price of the canvas shouldn't be overly cheap (it takes an effort to build a good quality canvas), but make sure you aren't being duped. Even the higher quality of canvases which come with three primer layers and high quality wood, with good tooth don't cost too much per canvas.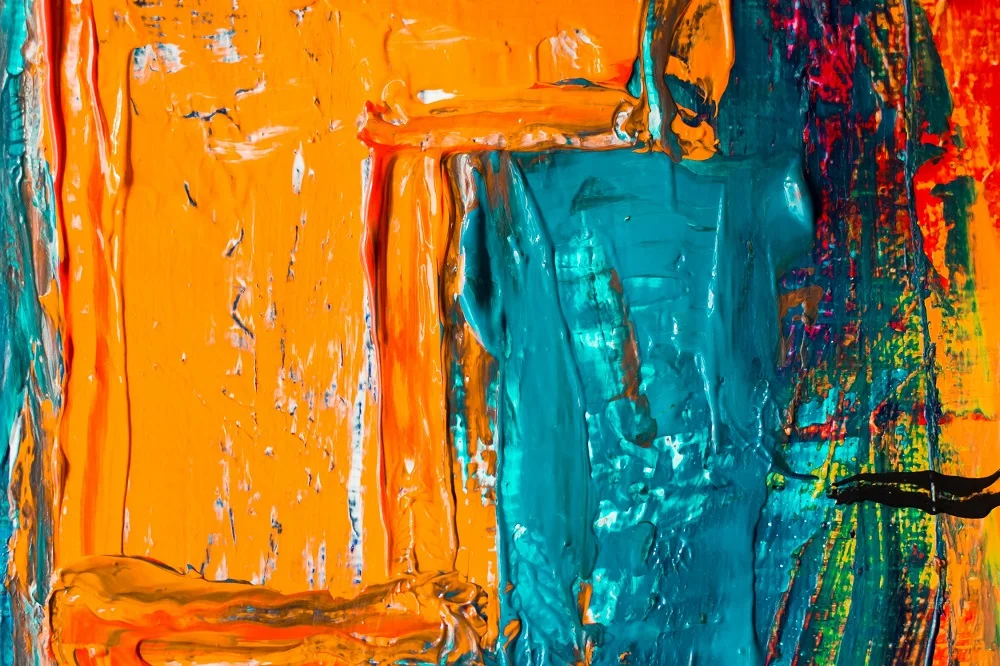 Putting It All Together On Best Acrylic Canvas
These factors should be on top of your considerations while going in for your next purchase. This will help you decide which type of canvas is best for your particular usage, and your level of skill at this point. Going in for a fully professional canvas when you're just a beginner won't make sense either from a financial or an artistic point of view.  
This wraps up today's discussion on the best canvases present on the market today, covering all kinds of canvases – linen and cotton, single or triple primed, and from the smallest to the largest possible size of the canvas. If you're followed the reviews and the guide, you are now fully prepared to go out there and hunt for a canvas which fits your bill perfectly.
Happy shopping!  
Read More on Acrylic Painting
5 of The Best Paint for Canvas
Painting Surfaces For Acrylics | Acrylic Prepping 101
Painting on Paper with Acrylics & 5 Paper-Like Surfaces
Acrylic Pour Painting [All You Need To Know]
20 Oil And Acrylic Painting Ideas For Enthusiastic Beginners
Learn The Basic Acrylic Painting Techniques for Beginners
22+ Delicate Beautiful Acrylic Painting Ideas To Try
Learn How to Use Acrylic Paint as Fabric Paint
Learn How to Thicken Acrylic Paint Correctly
Learn How to Clean Acrylic Paint Brushes Brilliantly
Learn How to Make Acrylic Paint in Your Studio
Learn How To Get Dried Acrylic Paint Out Of Brushes Successfully
Acrylic Painting Materials That You Really Need In The Studio
Learn How To Make An Acrylic Painting Waterproof
Acrylic Paint Thinner 101 | How to Thin Your Acrylic Paints Correctly
Best Cheap Acrylic Paints – Strength and Weakness of Brands Compared
8 Best Palettes For Acrylic Paint & How to Choose What You Need
13 Best Acrylic Paints for Beginners & Professionals
10 Best Paper for Acrylic Paint
103 Best Acrylic Painting Ideas