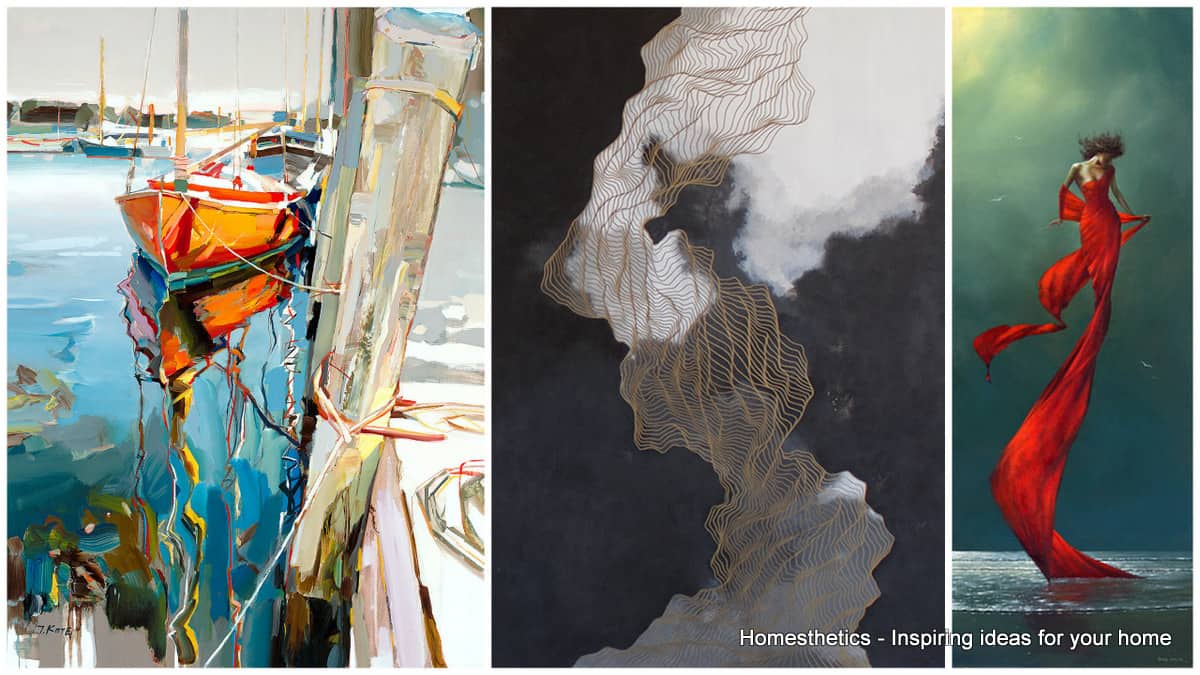 Cast a glance at the gallery below and choose your favorite in the comment section below.
If you still need some painting gear to get started with here we have reviewed the best paper products for acrylic painting, and the best paints for canvas paint right here, happy painting!
Beautiful Acrylic Painting Ideas
1. Beautiful acrylic painting ideas alternating and mixing techniques
Layering represents one of the basic techniques each painter should know and master. Here, a canvas supports newspaper, different types of brushes, texting, flicking, damping, every technique known in a creative composition filled with vibrancy and color.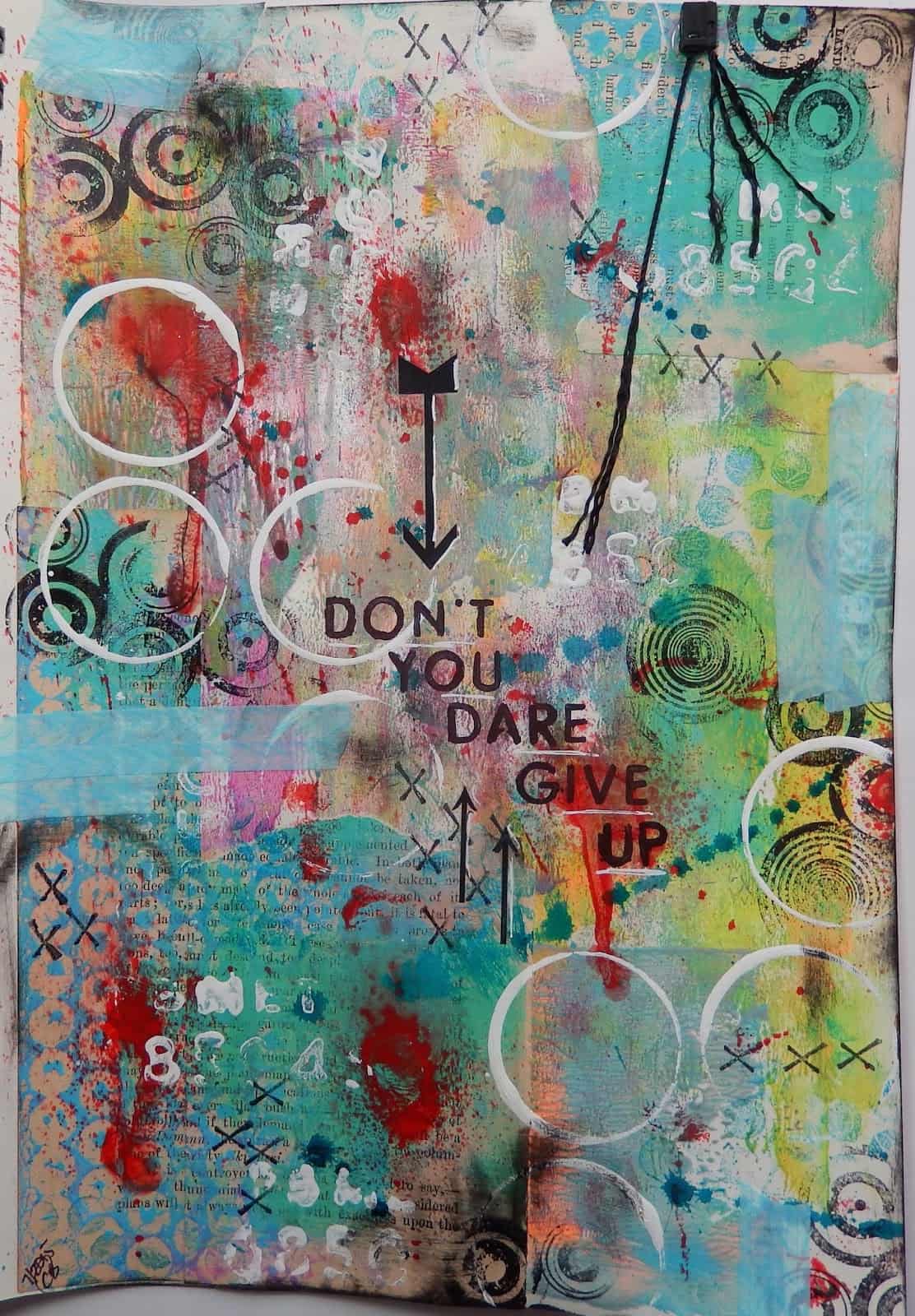 2. Fresh vibrant hues for a feminine touch
If you own a blank pure Scandinavian interior design, then going for feminine touches seems like a logical choice. A vase filled with delicate abstractly represented flowers will find its place on your wall.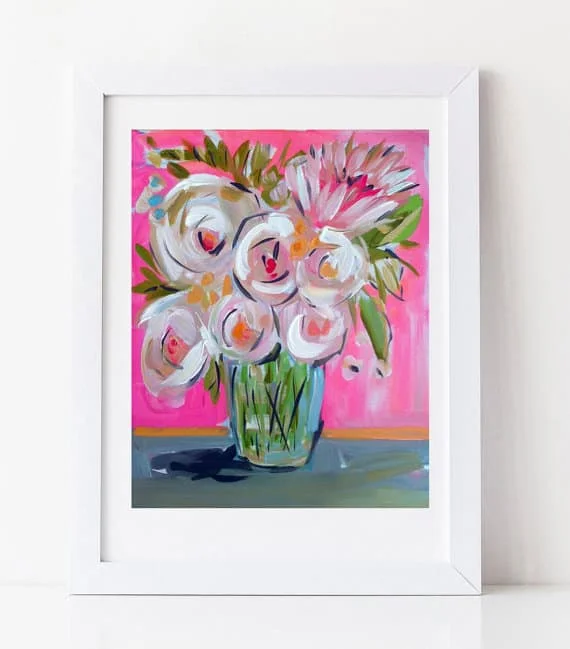 3. Elegant impressive woman in red acrylic painting
The two elegant sublime pieces featured below  are incredible in the manner of how movement and fluidity is represented. Notice how wonderfully the green blue background contrasts subtly with the powerful red dress draped on the woman's body.

4. Offering depth and texture with volumetric painting
Layer over layer, slowly but surely, you can create incredible depth and texture with your acrylic paintings.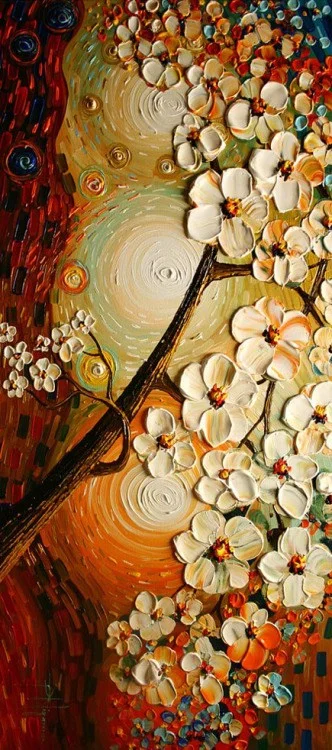 5. The de-composure of hues
Finding the perfect color balance is very difficult, especially for a painting beginner. It is a technique obtained and master through time with perseverance and study.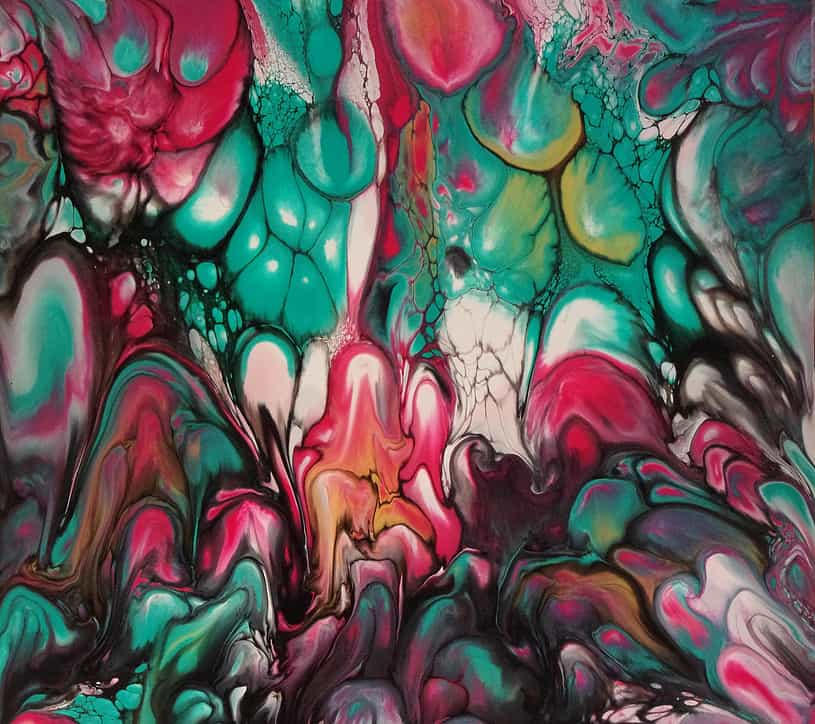 6. A very artistic approach in delicate complementary tones
Free strokes or adding paint with the palette knife will lead to an artistic creation that can express your style easily.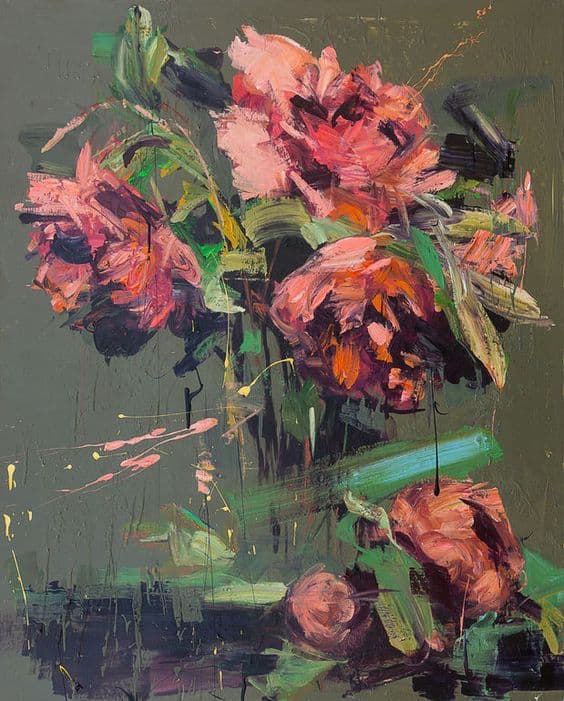 7. The different stages of foliage
Using multiple dots of different hues you can depict the transformation of foliage throughout the seasons.


Source
8. A purple moon romantic scenery
Contrast is key when trying to obtain a powerful scenery. Here the purple dictates and overwhelms the entire creation whilst the white of the moon is meant to balance the tones.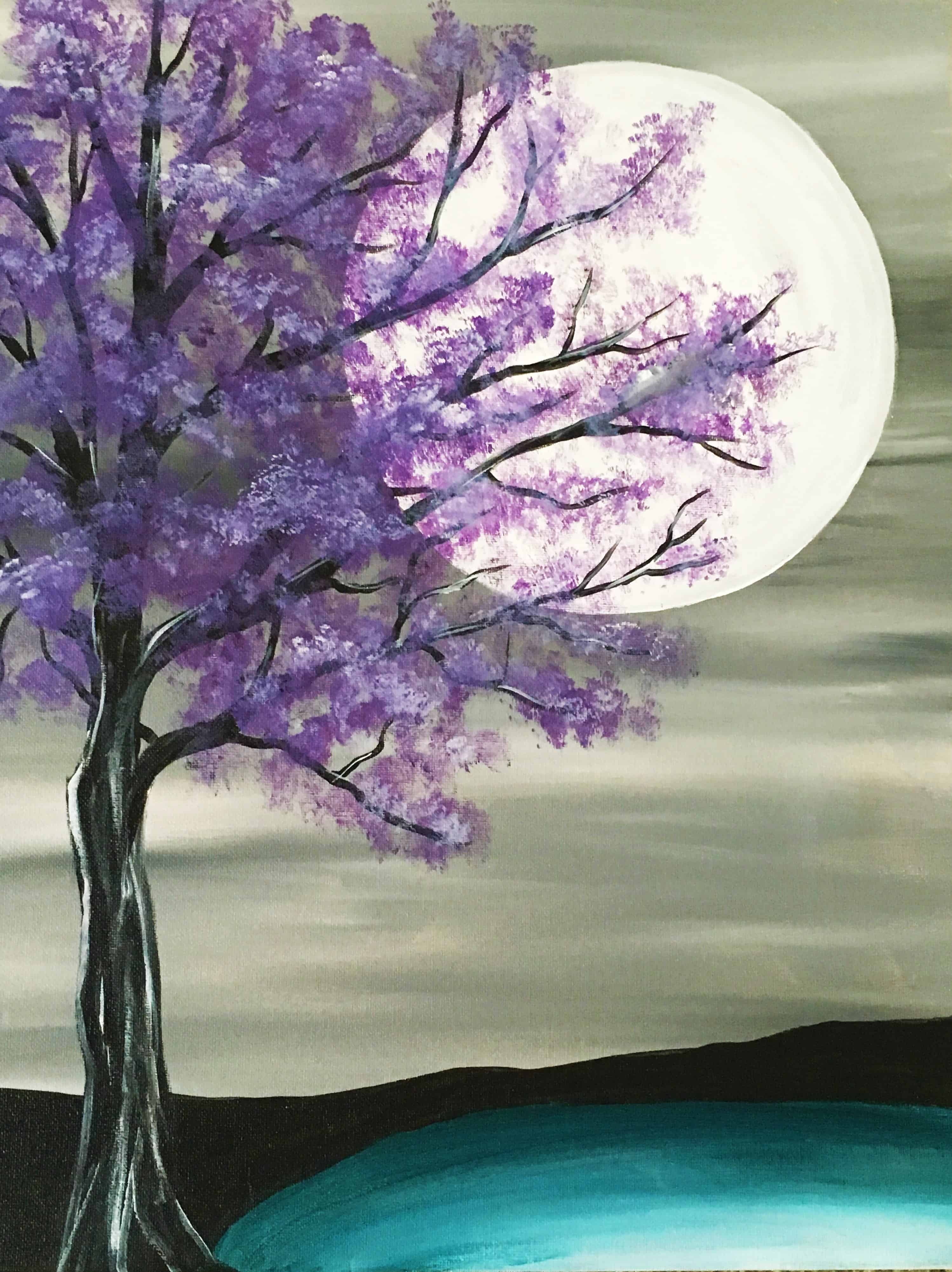 9. Creating abstract art
Abstract art is not one that should be created to be understood by everyone, it is a reflection of your imagination, speaking of creativity and feeling.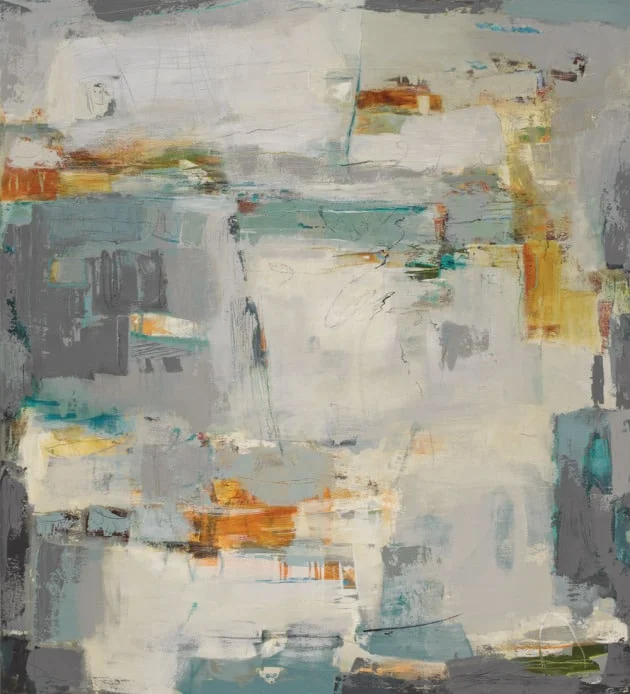 10. The colorful life of the marine world
Merging old tones and hues is actually quite difficult but in this particular example everything seems to flow into place.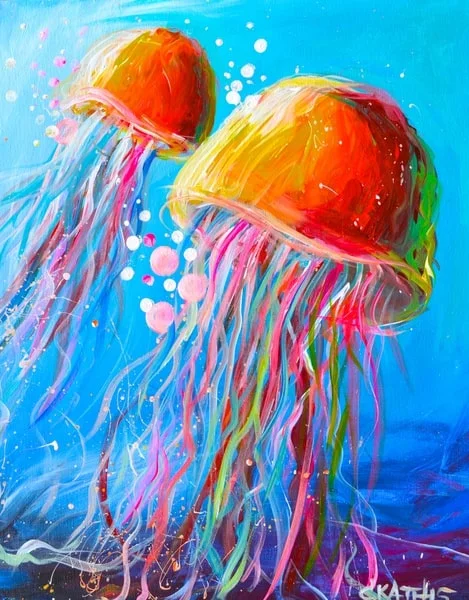 11. Delicacy expressed in the human body
Sketching and limiting to a few natural tones can lead to impressive creations where delicacy and technique speak on your behalf.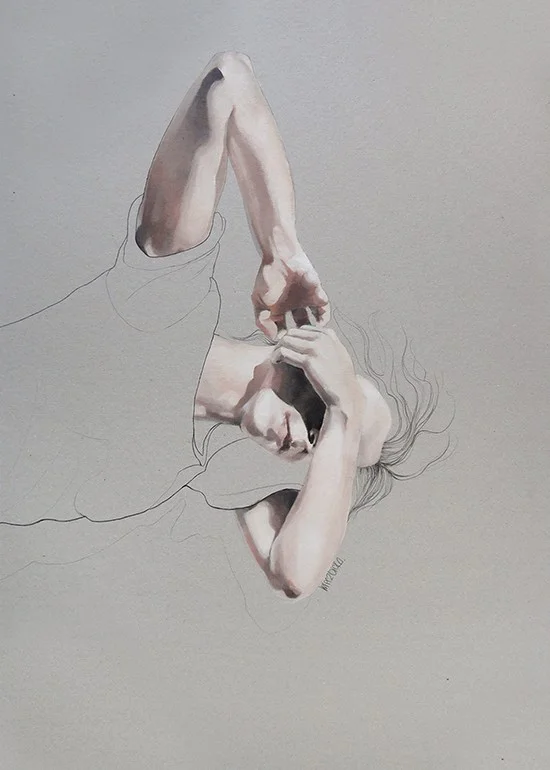 12. The fragility and beauty of the natural
Notice how fluidly the tones flow , transforming along the folds of the iris.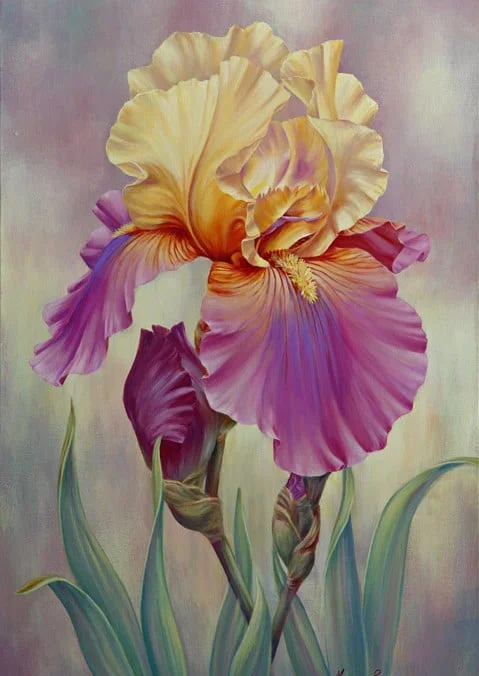 13. Spring captured through cherry blossoms
Choose your primary tone for such a powerful creation and contrast it with a complementary tone.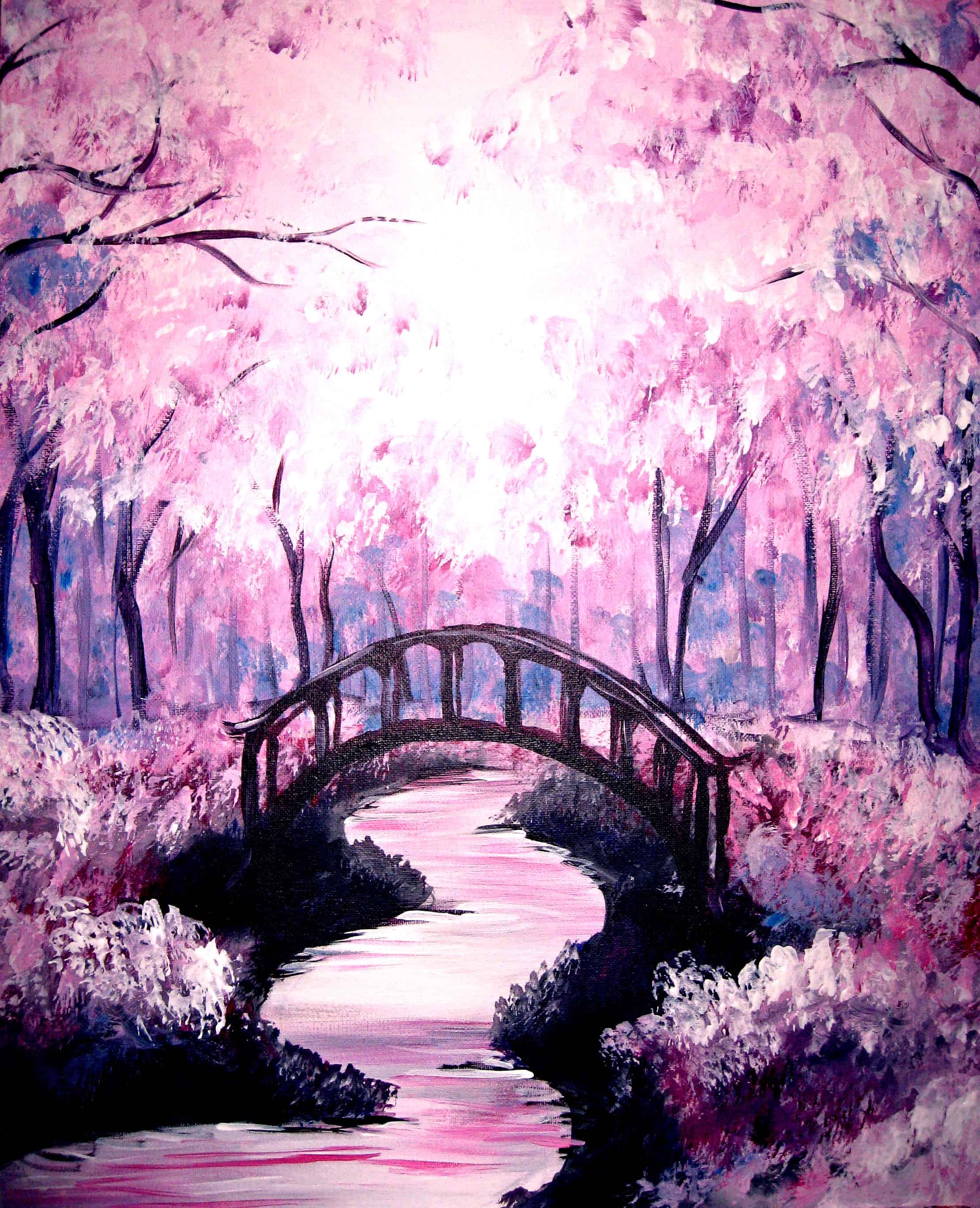 14. Adding golden accents to an acrylic painting
Pink can take on gold accents like few other tones.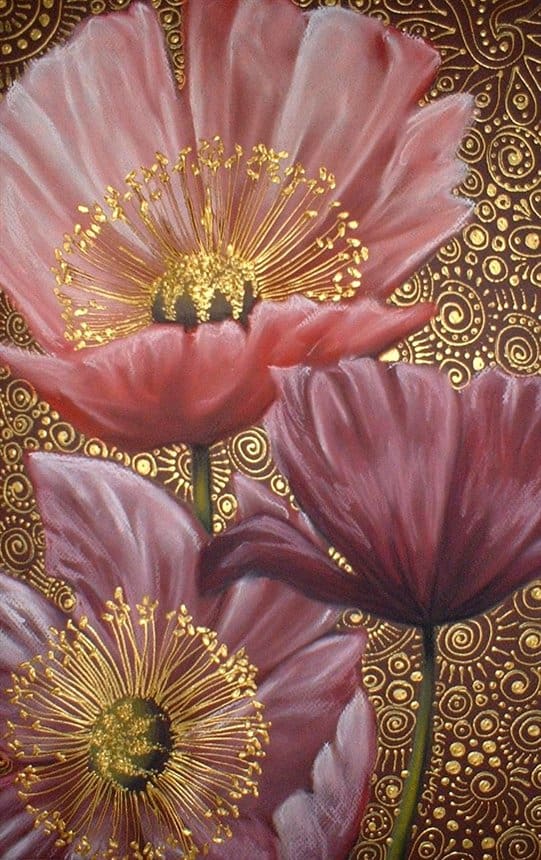 15. Using the layering technique for peonies
Start from the center and make your way up to the margins of the ponies, adding more and more circular layers.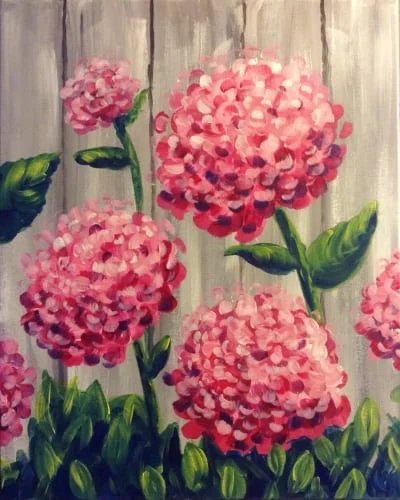 16. A feminine acrylic creation
Opt for a pastel color palette and use white as your contrast tone instead of black.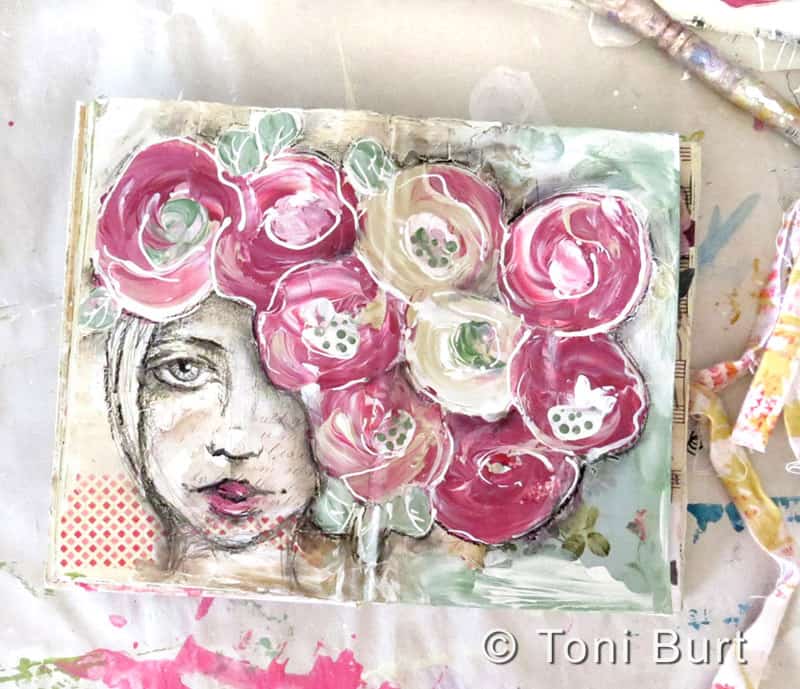 17. Details can capture reality
Capturing the reality can be very difficult, reason for which not many artists dare to explore this territory. But if you are a master of details, you can indeed redo the most wonderful complex details of the natural.
18. Geometry plays a crucial role in creating abstract acrylic paintings
A delicate yet strong background can receive a complex geometrical pattern.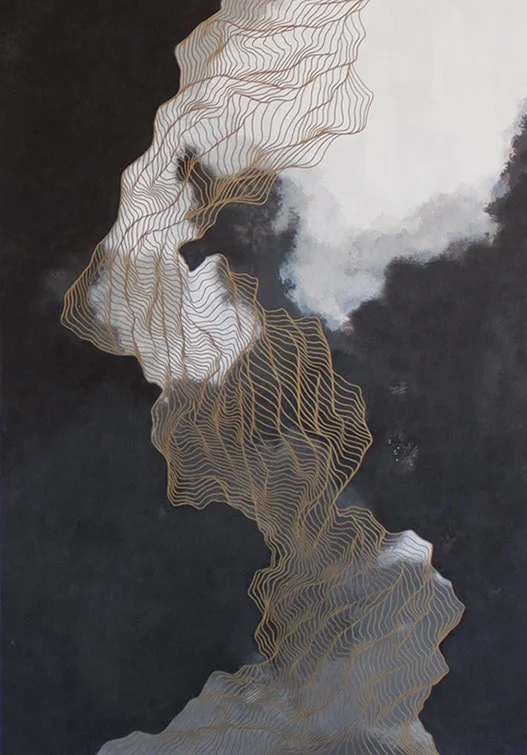 19. Colorful fun touches depicting a succulent plant
Observe how the wonderful hues merge perfectly together and transition gradually.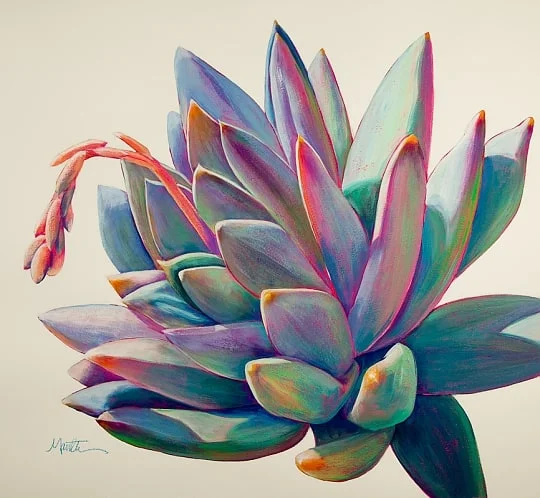 20. A wonderful capture of hues playing in the sky
A wonderful array of tones merged and transitioned into an ethereal composition.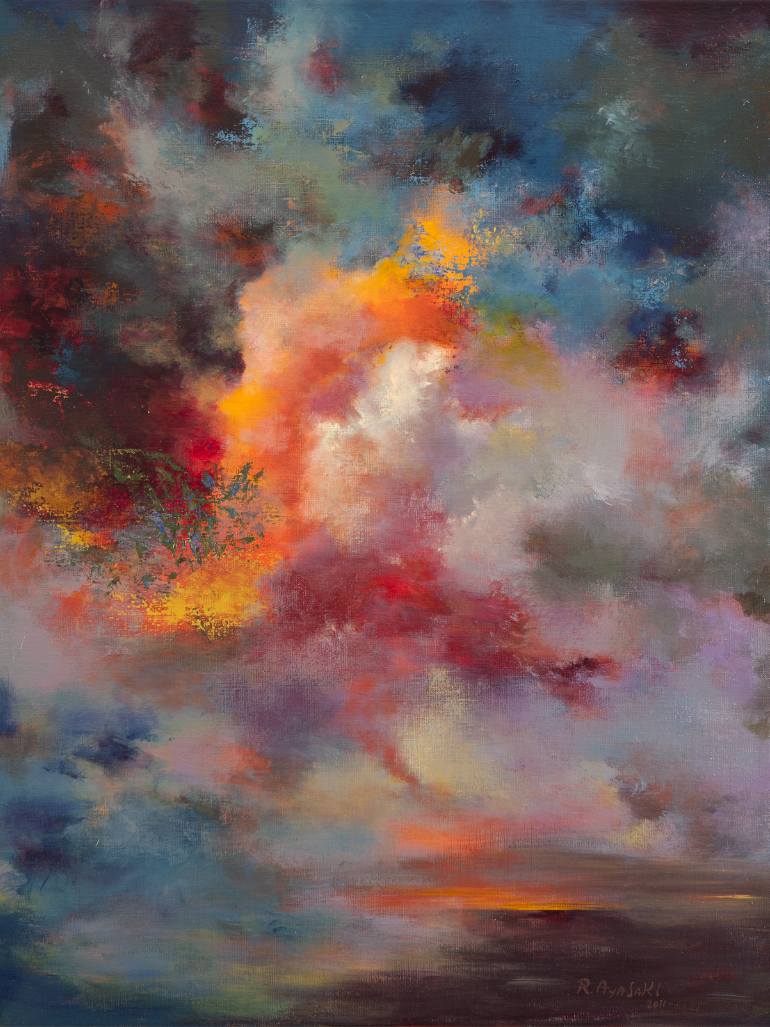 21. A romantic bohemian night scenery
Cold hues are the best choice to depict a night scenery.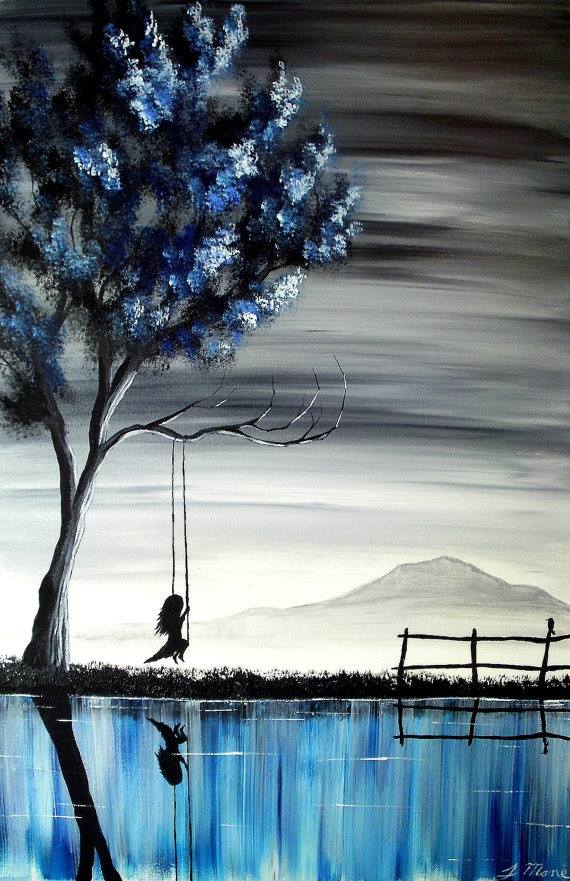 22. Fresh colorful depiction of reflections
Creating reflections is tricky but not impossible.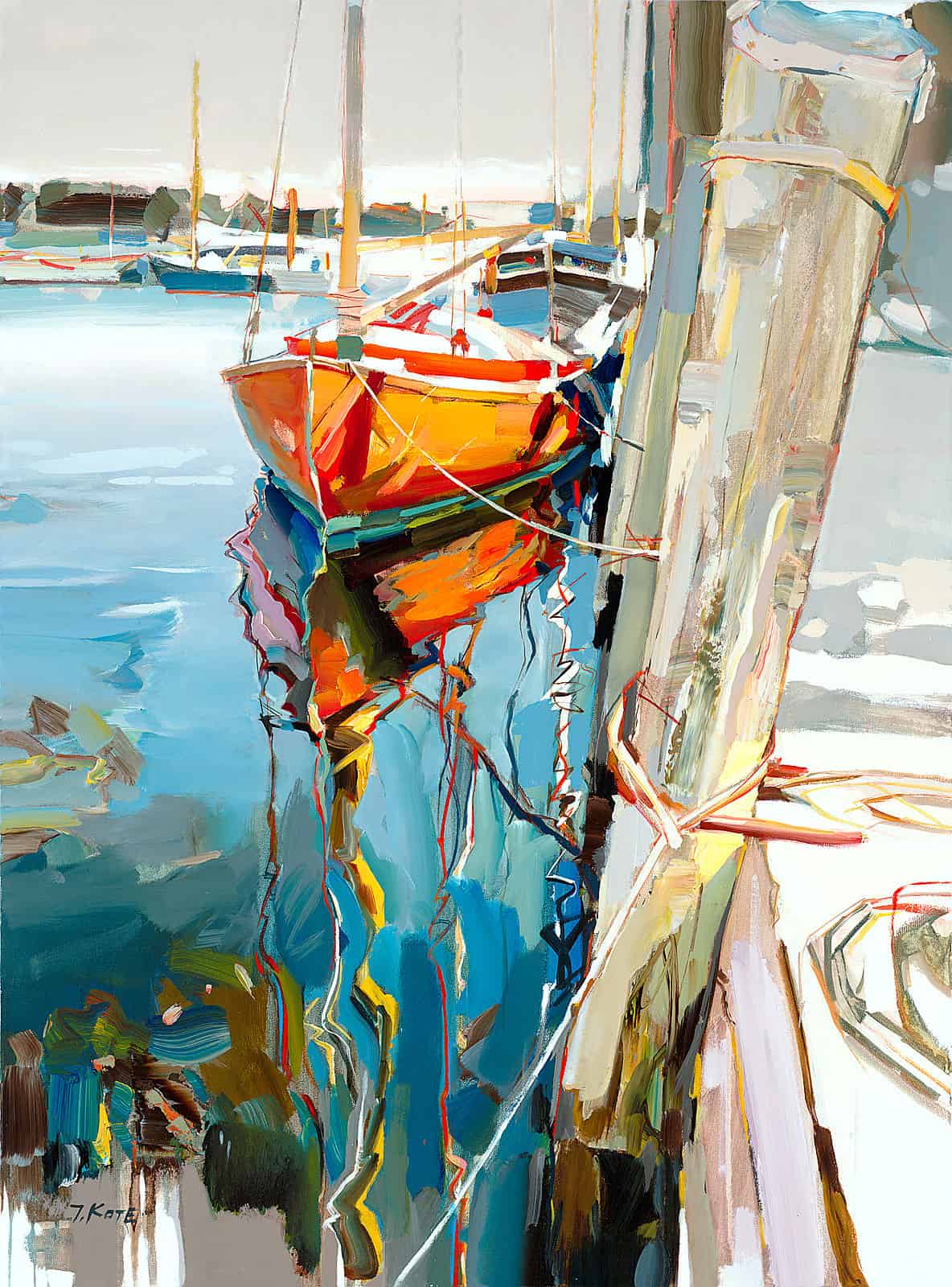 Which of the above acrylic painting ideas is your favorite? Feel free to share your opinion in the comment section below.
What are you waiting for? Grab your favorite acrylic brush on Architecture Lab or Homesthetics and let your creativity flow onto the canvas!
Read More on Acrylic Painting
5 of The Best Paint for Canvas Today
Painting Surfaces For Acrylics | Acrylic Prepping 101
Painting on Paper with Acrylics & 5 Paper-Like Surfaces to Consider
Acrylic Pour Painting [All You Need To Know]
20 Oil And Acrylic Painting Ideas For Enthusiastic Beginners
Learn The Basic Acrylic Painting Techniques for Beginners 
Learn How to Use Acrylic Paint as Fabric Paint Right Now
Learn How to Thicken Acrylic Paint Correctly Right Now
Learn How to Clean Acrylic Paint Brushes Brilliantly
Learn How to Make Acrylic Paint in Your Studio
Learn How To Get Dried Acrylic Paint Out Of Brushes Successfully
Acrylic Painting Materials That You Really Need In The Studio
Learn How To Make An Acrylic Painting Waterproof Right Now
Acrylic Paint Thinner 101 | How to Thin Your Acrylic Paints Correctly
Best Cheap Acrylic Paints – Strength and Weakness of Brands Compared
8 Best Palettes For Acrylic Paint & How to Choose What You Need
Best Canvas for Acrylic Painting | Student & Artist Grade
13 Best Acrylic Paints for Beginners & Professionals Reviewed
10 Best Paper for Acrylic Paint 
103 Best Acrylic Painting Ideas [Reviewed]