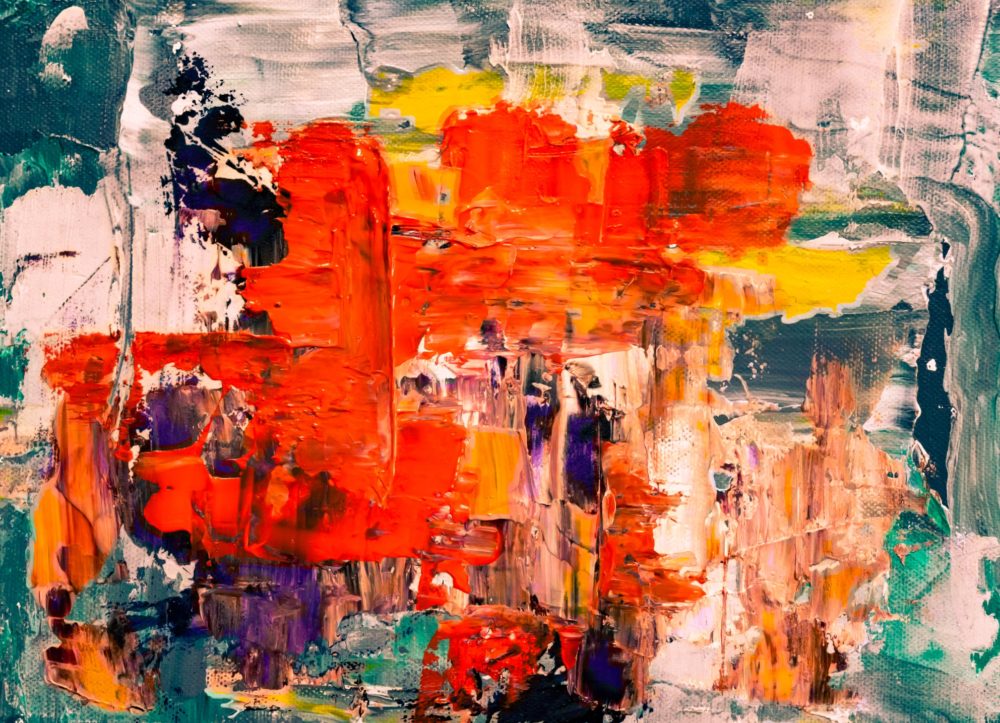 Working with watery acrylic colors can leave you frustrated most of the time.
Painting with extreme care to not create smudges and to master those edges is quite overwhelming and time-taking. That is why artists need to thicken their paints.
By itself, acrylic paint is like peanut butter without jelly; it tastes good but it's so much better with the jelly.
The point is, acrylic paints can, no doubt, deliver great results. But when you add a medium, it not only allows you to thicken the paint, but you can also modify the texture – making it look more realistic, adjust the glow, and other augmentations.
Today we're going to talk about thickening acrylic paints for easy molding and enhanced effects. We're gonna give you a step-by-step guide on how to thicken acrylic paint correctly so you get utmost satisfaction with your work.
Without further delay, let's begin with the guide right away!
How to Thicken Acrylic Paint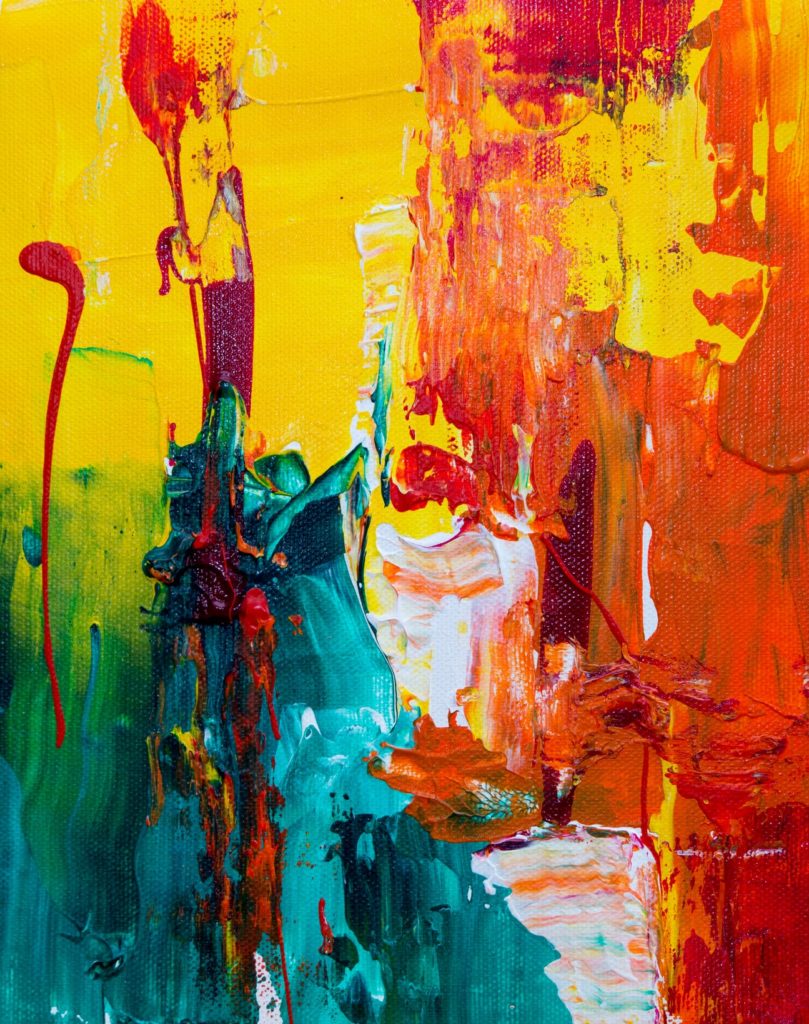 What do you need?
What you will require to make your acrylic paints thicker is a medium, of course. Water can be used if required. Extra components will be required if you plan to create textured paintings (we will discuss about them below). And that's it! It is that simple.
Generally, mediums should be in the following forms: gel or paste.
A medium can either be home-made or available in local art stores/online. Either way, we shall see which one meets your requirements.
Homemade Acrylic Paint Medium
A home-made medium is relatively much cheaper. This method is highly preferable if you're a beginner and just want to see how thickened paints are like.
Yes, homemade mediums are easier and quicker to get, especially when the ingredients are those which you use every day in your home.
However, everything has its limitations. And, if you wish to create a piece that will last, this method is not advisable. This is because cornstarch (which is edible) can slowly decay, and that is not good for the painting's shelf-life.
Moreover, if you have to add water to the mixture, it will turn into a crumbly paste with tiny lumps which will give you a tough time sliding brush strokes. Some places might get uneven distribution of colors.
However, if you wish to give this method a try, check out how to do it!
How to make a DIY acrylic paint thickening medium?
With Cornstarch

 
This is the most common technique to create home-made mediums. Not a lot of effort is required to make your own medium. All you need is cornstarch and water.
Start by creating a paste. For that, you need to mix  2 cups of water and 3 tablespoons of cornstarch. When you're done with the concoction, move on to boiling it on low heat.
Keep stirring until the mixture becomes thick enough to form a paste. When that is also done, wait for it to cool down and that's it! Your home-made acrylic paint thickener is ready to use!
Tip: When mixing the paste with paint, make sure you add the paste little-by-little until you get the right consistency for the paint.
With Joint Compound or Talcum Powder
Other home-made options you can try are joint compound and talcum powder.
A joint compound is a material used to seal and fill joints. It is mostly used in hardware stores. This is also another affordable way to thicken acrylic paints. Although longevity is not ensured, it produces a great finish and it dries off very quickly.
All you need to do is thoroughly mix a little amount of the joint compound with the paint and watch for the desired consistency. It easily blends in with acrylic paints.
With talcum powder, you can do the same. Just add water to create a paste and when the thickness is right, you have to mix it with the acrylic paint.
As always, keep a check on the consistency of the mixture so that there will be no mess up after, and you'll achieve the results you're looking for.
The finishing you get from talcum powder is somehow semi-matte because the powder will slightly dim the luminosity of the paint. The results you get from talcum powder can also be a little bit crumbly.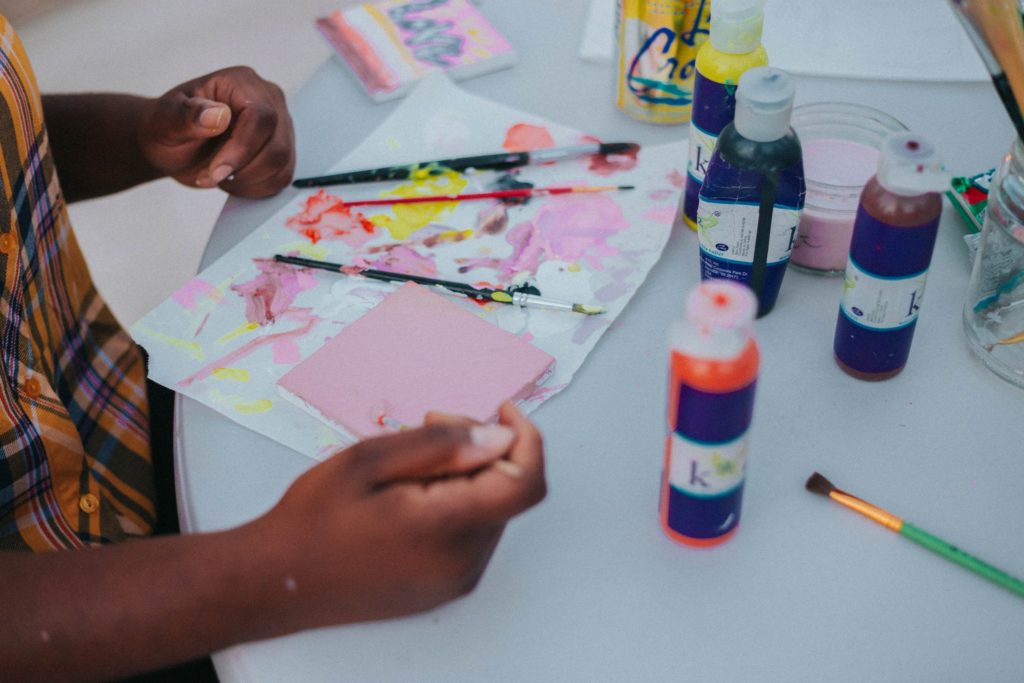 Ready-made Acrylic Paint Thickening Medium
A ready-made medium, on the other hand, is specifically made to serve the purpose of thickening acrylic paints.
It is comparably pricier than homemade mediums but the quality of both the paints and paintings is outstanding.
Unlike homemade pastes, ready-made mediums are easy to use. The level of smoothness you achieve in the end is exceptional.
If you have to add water to the solution, it will not result in crumbly lumps. You can keep the mixture in an airtight container for quite a while and you'll get the same results when you continue the work. Moreover, there is no struggle with brush strokes like you get with powdery homemade mediums.
If we are going to talk about aging, ready-made mediums can really do magic to your paintings. Of course, all artists want their paintings to last and age well. Not to be biased but ready-made mediums do more justice to that than homemade mediums can ever will since, as we mentioned, they are made for this purpose.
Ready-made acrylic paint mediums are available in regular forms – Modeling Paste and Gel.
Paste Acrylic Paint Mediums
One way you can opt to thicken paint is by using a modeling paste. Modeling pastes are available online or at any local art store.
What you need to know if you're just starting off, is that pastes can either be white or contain a substance that enhances/brightens the colors. The white-colored medium does not lighten the original color; it will dry off while providing the expected color.
What modeling pastes give you are realistic or 3D effects by mixing only a little amount of it with the acrylic colors.
However, modeling pastes come in white unblendable color. This can change and lighten the original color you want to see. It can also be a little difficult to concoct if there is no putty knife.
Apart from that, a modeling paste allows you to have power over the outcome of the painting. When it has dried off, you can mold it, shape it, craft it, and paint on it whichever way you want.
The paste acrylic paint medium enhances the beauty of the painting – be it in luster, matte, or watercolor effects.
However, what you can do to get textured effects with paste thickeners is to try mixing it with stucco, sand and even sawdust (it works great for me, personally). But it also depends on which type of surface you paint it on.
You can paint on something smooth like a board or a canvas and you will get great results. Keep in mind that the consistency of the mixture also has a great impact on your painting.
For surfaces that are already textured, you won't need a lot of additional elements, especially when you get the right textured surface.
Gel Acrylic Paint Mediums
Gel thickeners come in a wine-red color. That does not affect the original color of the paint, however. These are the most simple-to-use and time-saving mediums you can get. Gel mediums also help with rendering transparency effects without reducing the quality of the paints. Besides transparency, there are other abilities by gel mediums that we will discuss in the following.
Gel thickeners offer painters with a range of choices but the most popular ones are Gloss, Semi-Gloss, Matte, and Textured. We shall briefly explore what purpose each type of gel serves.
Gloss Gel.

Gloss gel thickeners add more vibrancy to the acrylic colors. It produces highlighted features with light strokes of a brush, making the colors a bit more see-through.
Semi-Gloss Gel.

To achieve a semi-gloss finishing thickener, you will need to mix gloss gel and matte gel together. What it does is remove the excess gloss and matte effects, leaving your colors more balanced with a semi-matte/semi-gloss effect.
Matte Gel.

Matte gel thickeners will convert the glaring effect that acrylic paints produce and give the painting a much smoother surface and a non-glare appearance.

Textured Gel.

Textured gel is quite different from the rest. It has its own characteristic where it acts like refined sand and ceramic to produce textured effects in your paintings. You can also try mixing ground elements for testing different other textures. It is water-based and that makes painting tools easy to clean up afterward. The best thing about a textured gel medium is that it lets you shape the texture when it's drying up.
How to use gel medium?
For using gel thickeners, you will need to mix a little amount of the gel with paint.
To achieve a smooth concoction, make sure you mix it thoroughly while constantly adding a little-by-little amount of the gel into the paint. If you feel that the combination's thickness is right, you can stop adding the medium.
How to use textured gels?
Using textured gels is no less different from using other gel mediums. You have to add a small quantity of the gel to your paint and stop till you have reached the right thickness.
The only difference is that when you want to create other different textures for the painting, you can use more additional compounds.
Just make sure that the amount of compound you mix does not impact the brush strokes too much. Other than that, it's ideal for creating beautiful, unique textures.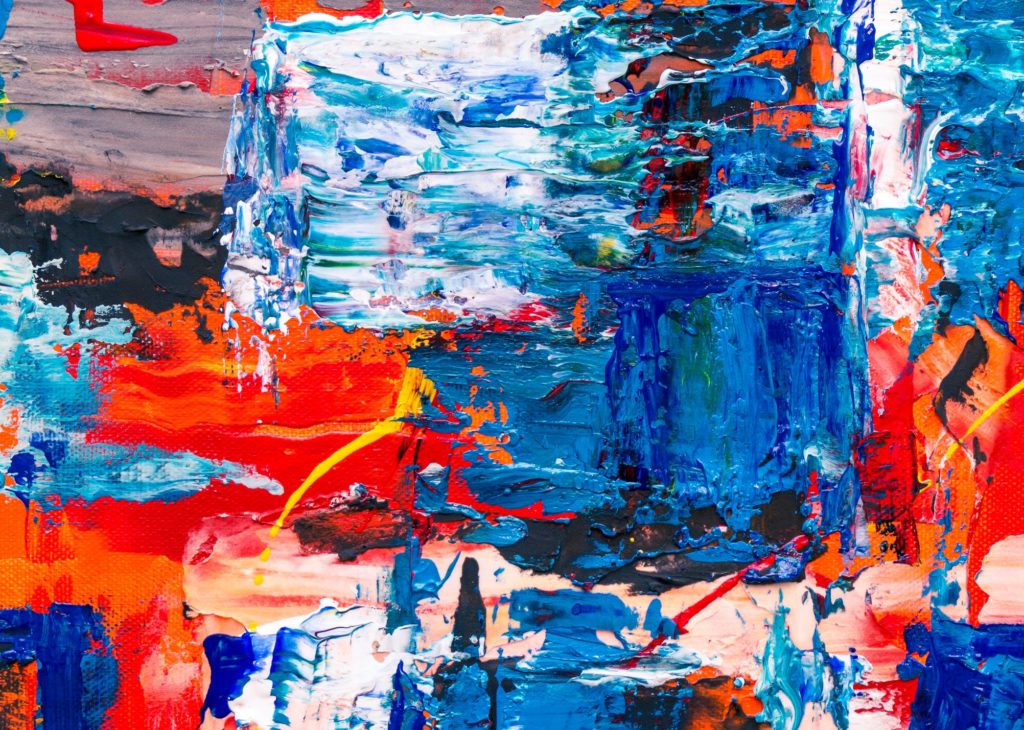 Why Should Artists Use Acrylic Paint Mediums?
Sometimes, paintings do not turn out as expected because of the color's consistency.
Acrylic paint alone is too runny for steady work. It can get really stressing when you have to adjust every stroke. However, when you mix it with a medium, it unveils the original idea and the essence of the painting.
They also dry pretty quick; leaving no chance for the artist to easily blend other colors. But with a medium, it provides the painting with the ability to dry slowly and properly.
If you compare a painting that allows the artist to spend more time on colors, you will see that it is much more detailed than that which dries off faster. Because with the latter, you have to rush your blending before it completely dries off.
In other words, you have complete control over the outcome of the painting to match your desires. You can produce a tonne of effects using a medium.
These are a few reasons why the medium is a need for all creative artists.
Thickening mediums acrylic can help you achieve different types of finishing – be it matte, gloss, semi-matte, patterns and textures, and more. Most seasoned artists prefer to work with different mediums for different paintings to make each painting unique.
There will be times when you wish to create effects such as impasto and high textures. Gel mediums are a must when it comes to creating these. For instance, the impasto effect is not possible to achieve with acrylic paint alone. But when you add a thickener, the surface holds the paint better. Hence, creating the desired effect.
Something  to keep in mind
Homemade mediums are, obviously, much cheaper and faster to get. They are also great for temporary paintings or drawings that serve temporary events and occasions.
Since they are inventive mediums, they can be used with any type of paint. There is no specification, whatsoever. Homemade mediums are mostly ideal for beginners and experimenters.
But if you're planning to buy a medium, make sure you read the labels before buying and check if it is meant for acrylic paints or other types of paints. There are different mediums meant for different paints. This way, you can be sure your painting will be a masterpiece!
Last words
So we have come to the end of this article. We hope our article has helped you gain much more insights on how to thicken acrylic paints and which option suits your needs better.
We wish you success with your artistic journey!
Until next time!
Read More on Acrylic Painting
10 Best Paper for Acrylic Paint in 2022 | Artist and Beginner Grade
10 Best Canvases for Acrylic Painting | Student & Artist Grade
8 Best Palettes For Acrylic Paint & How to Choose What You Need
Learn How To Make An Acrylic Painting Waterproof Right Now
Acrylic Painting Materials That You Really Need In The Studio
Learn How To Use Acrylic Paint Correctly as a Beginner
13 Best Acrylic Paints for Beginners & Professionals Reviewed
10 Best Acrylic Paint Brushes for Artists & Students Reviewed
Learn How To Get Dried Acrylic Paint Out Of Brushes Successfully
Learn How to Make Acrylic Paint in Your Studio
Learn How to Clean Acrylic Paint Brushes Brilliantly
Best Canvas for Acrylic Painting | Student & Artist Grade
Painting on Paper with Acrylics & 5 Paper-Like Surfaces to Consider
Painting Surfaces For Acrylics | Acrylic Prepping 101
Best Cheap Acrylic Paints – Strength and Weakness of Brands Compared
22+ Delicate Beautiful Acrylic Painting Ideas To Try
Learn The Basic Acrylic Painting Techniques for Beginners- Ideas and Projects
20 Oil And Acrylic Painting Ideas For Enthusiastic Beginners