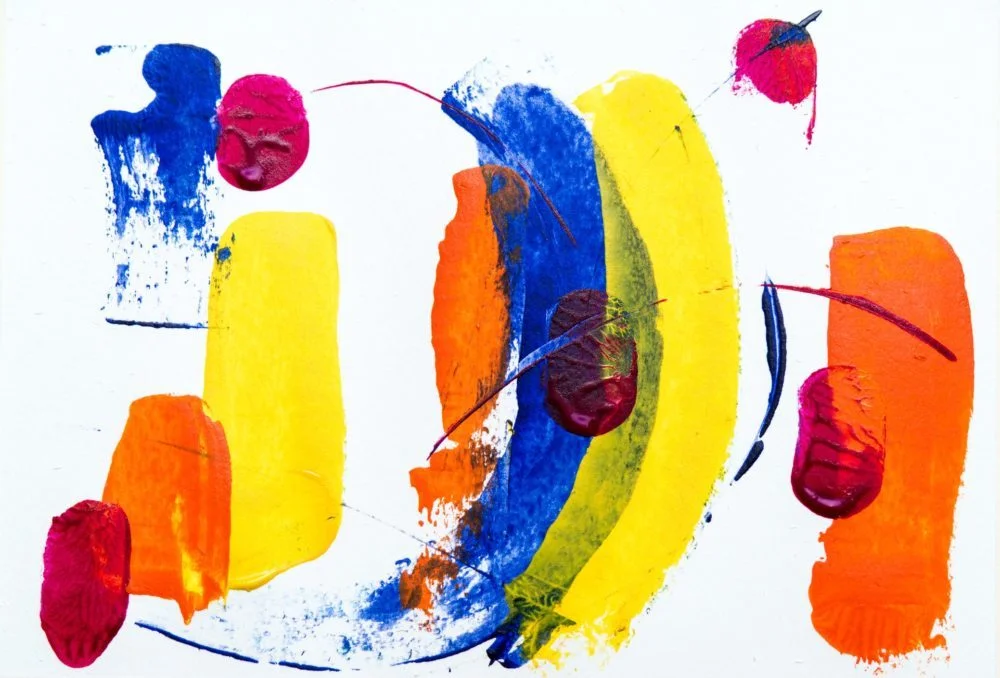 Enthusiastic beginners and matured artists love acrylic paints.
The reason being that acrylic paint, primarily, is a medium that is easy to use, has high flexibility and works really well on many surfaces.
Out of all surfaces, paper is one of them. Painting on paper with acrylics has always been the most preferred method by artists to produce great and elegant paintings.
But not just any paper will do. There are specific things about paper you need to consider for using acrylic paints. Let's take a quick look at those!
Painting on Paper with Acrylics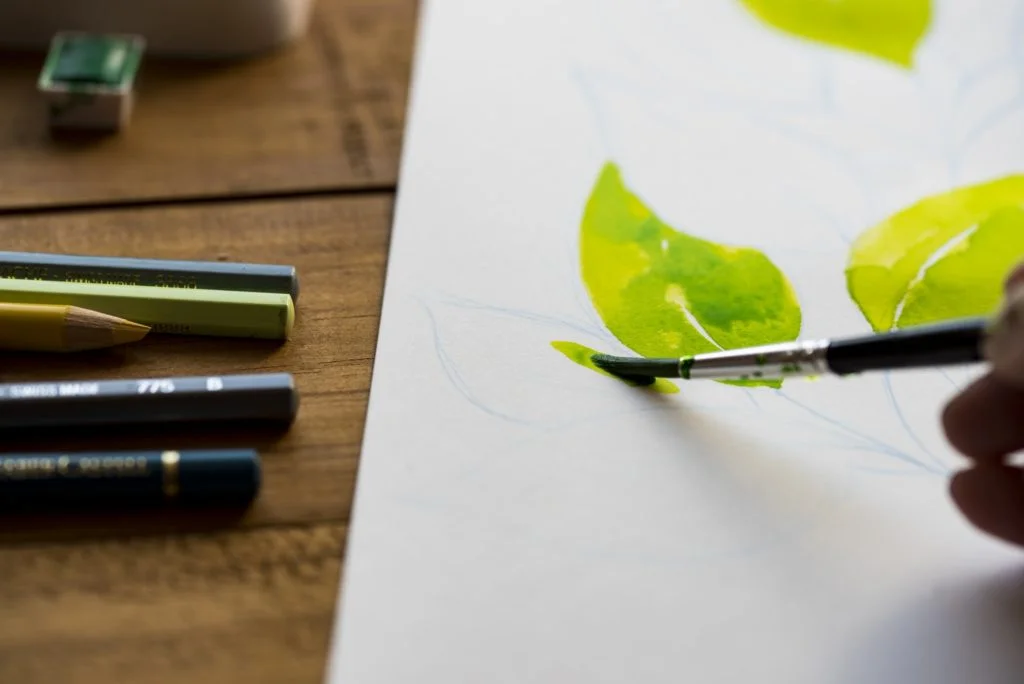 How do I know which is a good paper for painting with acrylic?
First of all, the quality of paper can be either high or low. Mostly, you can tell which paper is of good quality by looking at its price. However, that isn't enough if you want paper to paint on.
What makes the paper good for painting with acrylics depends on the following characteristics:
Durability. Before purchasing that paper, get to know if it is durable or not. The durability of the paper relies on whether it can handle a few things – applying a lot of watery paint, scraping, erasing and other harsher methods.
To know this, you can either raise queries about it or find out what the paper is made of. Wood-based papers lack durability while papers made of linen and cotton are stronger and can endure so much more work. Check out the label to know this.
Acid-free papers. A paper that contains no acid tends to last longer than that which is not acid-free. Not only that, but acid-free papers do not turn yellow or get discolored easily. The quality of the paper stays the same for years to come.
On the labeling, they will likely mention that the paper is acid-free. If not, check for one that is pH neutral.
Heavyweight. Paper which is thick and heavyweight does not wrinkle easily when you use a lot of acrylic paint. Normally, regular papers will start to crumble at the touch of liquid. On the other hand, high-quality papers are made to be thick enough to absorb paint and inks without wrinkling.
The thickness of a paper is indicated by gsm [grams per square meter]. The best paper thickness for water-based painting should be either 300 gsm or more.
Enough tooth. The tooth of the paper means its texture. Smooth-surfaced papers have lesser tooth while rough-surfaced papers have more tooth.
There is a common misconception that smoother papers provide a better painting surface. That is true when you have to work with fine details.
But we are talking about water-based acrylic paints which work better on absorbent papers. And rough-surfaced papers do just that.
Therefore, you will require papers with more tooth to produce great paintings.
Prime those papers. Papers which are acid-free are already primed for protection against degradation. In that case, you can go ahead and paint directly on the paper without further concerns.
However, if the paper is not primed, we recommend you use a primer first to apply on the surface that you will be working on.
Some primers have chemicals and acids in them so you have to make sure that you get one which does not contain any acid for the sake of the paper's durability.
What we would suggest is to use primers such as gesso which is specifically made for acrylic paints.
And that is it! Those are all the main characteristics of a good paper for acrylic painting that you need to know.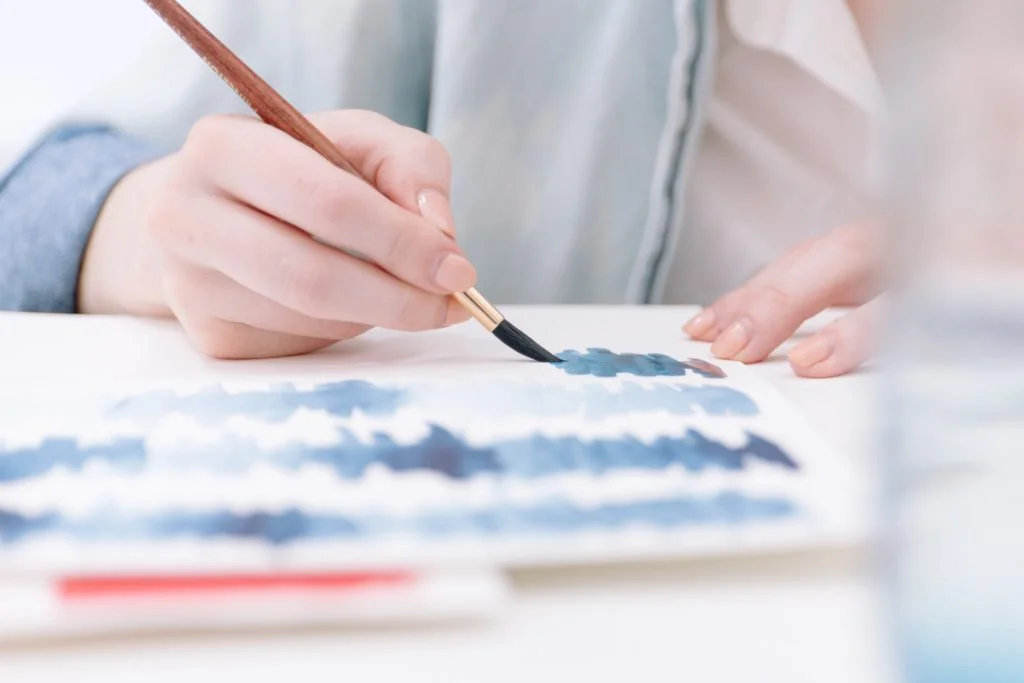 Paper Recommendations for Acrylic
If you're having a hard time finding the right paper for acrylic painting, we are more than glad to take this time and help out with that.
Below are few of the best high-quality papers artists must discover for using acrylic paints:
This paper which is made of 100% cotton pulps makes really sound support for acrylic painting.
It is also very versatile in the sense that you can get a bundle of these and use them for other artworks as well. It's ideal for artists who produce diverse artworks. You can get them in three different preferences: hot press, cold press and rough. So really, there's no doubt you'll find one that suits your requirements perfectly.
Another good thing about this paper is that you can choose the thickness according to your requirements.
What we love about this paper is that it can hold a high amount of paint application without bleeding.
Moreover, the texture is just about right to reveal the beauty of the painting.
Canson Montval Acrylic Paper
This heavyweight paper is originally made by the French company known as Canson. It comes in a very thick format, which is 400 gsm. And it's perfect for acrylic painting.
It truly holds and shows detailed work done with acrylic paint that is mixed with a thickening medium.
For this, many artists are starting to prefer acrylic papers for using acrylic paints specifically.
The best part about this paper is that it holds acrylic paint successfully without bleeding or any other generic paint issues.
Strathmore 400 Series Acrylic Pads
Another paper that is pretty thick (400 gsm) is the Strathmore 400 Series Acrylic Pad. it is a heavyweight paper that receives paints beautifully and securely.
The finishing is done using linen while the cream color sets it apart from the white-colored papers.
It works pretty well with freestyle paintings and even with fine details art.
The paper has a rough-textured surface with more than enough tooth that's suitable for any type of acrylic painting.
Since it is a pad, it becomes very easy to take care of and carrying around. You can either use it as a practicing paper or a surface for professional paintings. The sheets can also be torn off separately for framing or adding to an art-collecting book.
This paper pad is ideal for artists who are on the go.
Strathmore 300 Series Canvas Paper Pads
A much thinner and lightweight paper is the Strathmore 300 series. This paper is 187 gsm and what it does is imitate the same texture as that of a canvas.
This one comes in a pad too. And you get to choose different sizes of pads.
It does accept any form of paint but because this is a lightweight painting paper, you will need to apply a coat of gesso primer before you start working on it. This will instantly make the paper sturdy and suitable for acrylic and watercolor painting.
However, this is more convenient for artists who like to travel and for those who are practicing and making their way to betterment.
Strathmore 400 Series Bristol Board Pads
Again, this is another paper that comes in a pad of 15 sheets. It is also ideal for traveling artists.
The paper is quite thick and is considered to be a heavyweight painting paper.
Its distinct feature is that it has a smooth painting surface.
So if you are looking for a thick paper that you can work with great details, this paper is best for you.
It accepts any kind of paint and color variants but it really produces great results when used with acrylic paints.
The pages are also tearable so if you have to keep them or sell them, this will serve you right.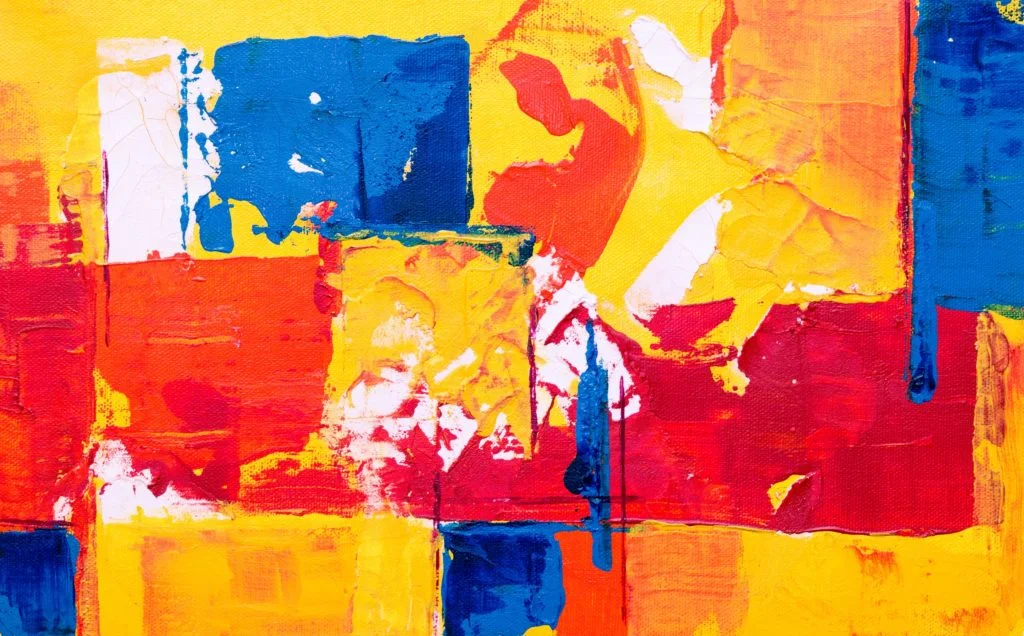 5 Paper-Like Surfaces to Consider
While using high-quality paper is good for acrylic painting, there are times when paper cannot handle everything. There is only a certain limit of how much a paper can take in.
When the paint becomes too watery or when you have to mix a thickening medium to your acrylic paints, that's when you have to realize that it's too much for your paper to bear.
Besides that, there are those times in an artist's world where creativity takes over and they want to experiment painting on other similar surfaces, apart from the paper itself.
This is why today, we'll also be showing you 5 paper-like surfaces and paper alternatives that you can work on.
Paper-like surfaces are one of the top choices because they provide more texture, hence, adding more sophistication and value to the painting.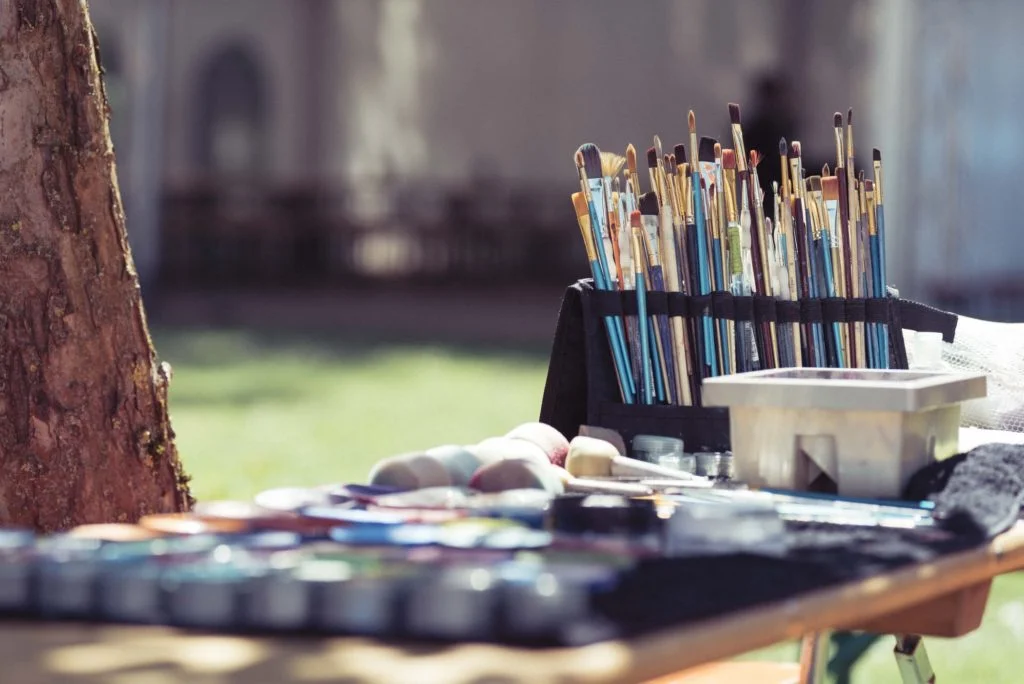 Also, painting on paper-like surfaces consumes lesser amount of both time and color; unlike working on surfaces such as wood, canvas, etc. Simply put, acrylic paint works wonders on such surfaces!
Let's take a look at what those are!
Bellow you will find 5 best alternatives for paper, if you need more you can see our dedicated article on surfaces for acrylics here.
 Drawing or Cartridge Paper
Drawing or cartridge papers are those textured papers which are rough. They are commonly used for painting/drawing/sketching and also for making sturdy envelopes.
So you get the picture; these are tough papers, ideal for rougher projects.
Of course, these fall within the 'standard papers' category but you can get them at different gsms or lbs. The more the gsm or thickness is, the more the paper will endure acrylic paints.
So, we recommend you get the ones that are higher than 400 gsm because otherwise, you will have to prime them first.
Most drawing/cartridge papers are age-resistant due to the fact that they are acid-free and are pH neutral. They also make your drawings appear very vibrant. This makes drawing papers suitable to use for paintings that you want to last for a very long time.
 Synthetic Paper
This one is generally made to be a watercolor paper but it works like magic with acrylic paints as well.
It is called 'synthetic paper' because it is totally made of polypropylene. However, it holds similar traits to that of other high-quality papers made from cotton and linen fibers.
Somehow, the price is not very wallet-friendly. It can cost around $5 per paper. This can work for some artists who want to sell high-quality paintings while it may not be ideal for artists who are on a budget.
However, what's good about it is that it does not buckle nor tear easily like any regular paper would, especially at the touch of liquid. So this makes it ideal for watercolor and acrylic paintings.
Moreover, this paper is acid-free. And that prevents it from yellowing or aging too soon, therefore, longevity and durability are assured.
Some synthetic papers come in a roll while some come in the form of sheets and pads. If you are a beginner, you might want to use the ones that come in sheets or pads because it's easier for you to work on them than on those which come in rolls.
 Cardboard
Now, we have this next option that costs almost no money at all while still expanding creativity levels for amazing paintings. And that is using the cardboard!
First of all, since cardboard is not made for painting purposes, you have to prep your cardboard before you go ahead with the painting.
What you can do is select a fresh cardboard from any packaging and trim it down to your preferred frame size.
To make sure your painting comes out beautifully, you would need to prime both the surfaces of the cardboard with gesso in order to make it stay firm and sturdy like a hardboard.
This is because cardboard does not accept paint as well as papers do. It is bare with no coating. The way you work on a cardboard is similar to the way you would work with wood. So priming is a must. Leave it till it's dry and then start the painting process!
Being free of cost also means being flexible for any experiment. So, as we have mentioned, you are free to use your creativity as you like to work on this surface.
 Heavy Watercolor Paper
Heavy watercolor papers are specially designed to endure a lot of watercolor works. And since acrylic paints are also water-based, they will come out really well on these types of papers.
This one is another paper that comes in different gsms and lbs. Of course, you have to select the thickness of the paper according to the type of painting you will be working on. Heavier the color works, thicker the paper.
Without question, this paper's absorbency is extraordinary. This is because of the texture of the surface alone.
It has got a lot of tooth on its surface which makes the paper highly capable of holding paint in its place.
What is much more remarkable is that even with so much absorbency, it still does not bleed on the other side like a regular paper would do. That too, not a single coat of primer is needed. Your paint will spread throughout the surface fluently.
Watercolor papers can come in two different qualities: for artists and for students.
An artist's quality paper or an archival paper can accept any paint very well and the price is a bit higher. But it gives out exceptional results.
Meanwhile, a beginner's quality paper is good for practice and comes at a much lower price. It does not, however, hold paints for long.
That is why we would recommend you aim for the artist's quality paper if you are planning to sell your work or if you just want your painting to last. Otherwise, the student's paper will be of really good help if you're still learning.
 Acrylic Paper
Finally, there are the acrylic papers that only a few people know, as of yet.
That's because they are hard to find at local stores and are available only on certain online selling platforms.
These have been specifically made for artists who are fond of using acrylic paints. And since acrylic paints are the most popular paints (as we can say) for paintings, these papers are also currently on the rise for artists globally, aiming to fulfill acrylic painting purposes.
Most acrylic papers are made to be acid-free but just in case they are not, you can always prime them first before using. Either way, acrylic papers accept acrylic paints more successfully because they are specifically designed for these paints.
They come at really affordable prices to target every artist. And not only that, they include all the necessary features of a high-quality paper for using acrylic paints.
The most common acrylic papers right now that artists are talking about on online art communities are the Canson Acrylic Paper Pads which you can get from online art suppliers.
A final word
Remember that selecting the right paper will make your work look very professional and extraordinary. It all depends on the quality and features of the paper you choose.
So we have now come to the end of this post and we sincerely hope that you've found this article helpful in finding the right paper support for painting with acrylic colors.
We also hope to see you again next time. All the best!
Read More on Acrylic Painting
5 of The Best Paint for Canvas Today
Painting Surfaces For Acrylics | Acrylic Prepping 101
Acrylic Pour Painting [All You Need To Know]
20 Oil And Acrylic Painting Ideas For Enthusiastic Beginners
Learn The Basic Acrylic Painting Techniques for Beginners 
22+ Delicate Beautiful Acrylic Painting Ideas To Try
Learn How to Use Acrylic Paint as Fabric Paint Right Now
Learn How to Thicken Acrylic Paint Correctly Right Now
Learn How to Clean Acrylic Paint Brushes Brilliantly
Learn How to Make Acrylic Paint in Your Studio
Learn How To Get Dried Acrylic Paint Out Of Brushes Successfully
Acrylic Painting Materials That You Really Need In The Studio
Learn How To Make An Acrylic Painting Waterproof Right Now
Acrylic Paint Thinner 101 | How to Thin Your Acrylic Paints Correctly
Best Cheap Acrylic Paints – Strength and Weakness of Brands Compared
8 Best Palettes For Acrylic Paint & How to Choose What You Need
Best Canvas for Acrylic Painting | Student & Artist Grade
13 Best Acrylic Paints for Beginners & Professionals Reviewed
10 Best Paper for Acrylic Paint 
103 Best Acrylic Painting Ideas [Reviewed]