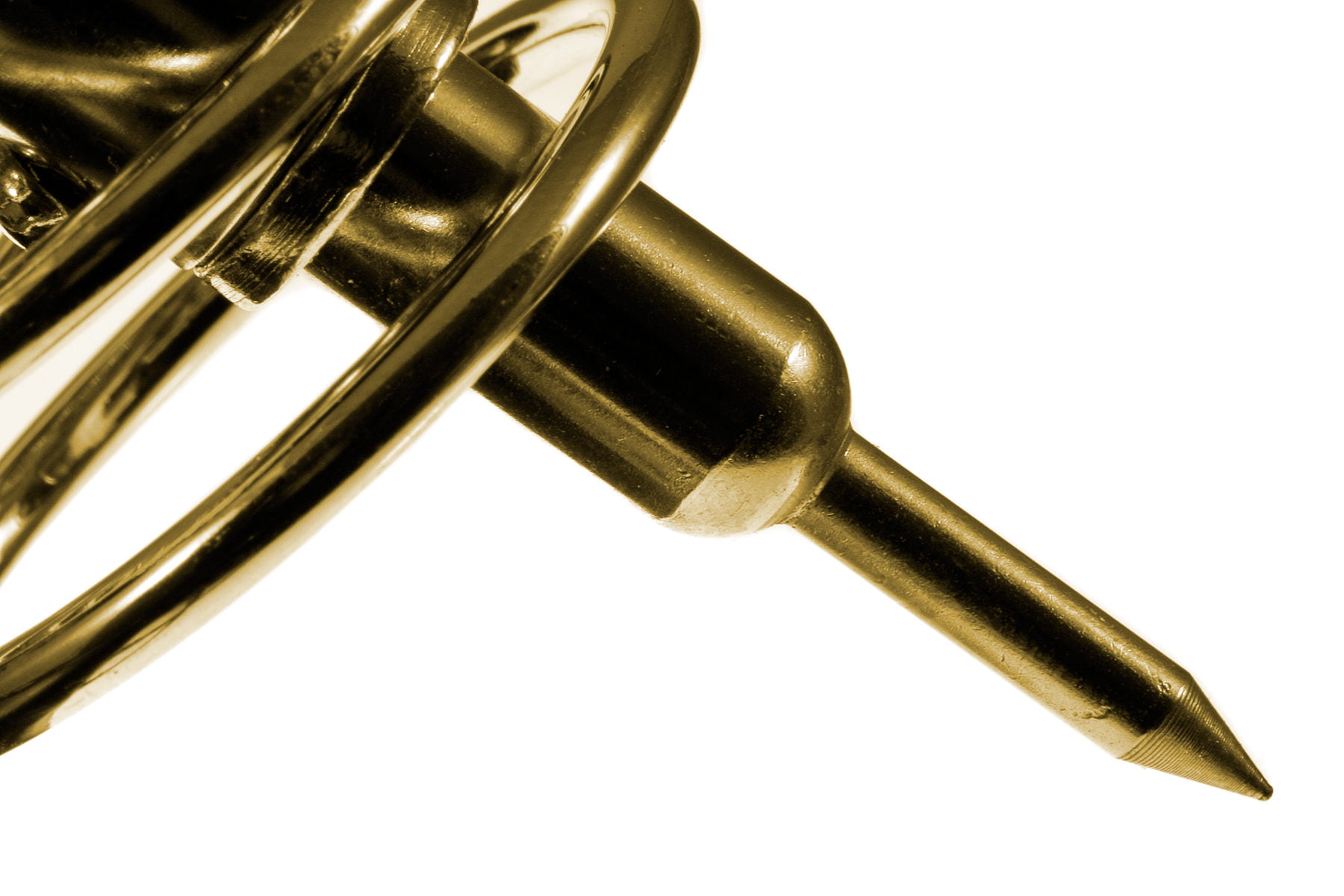 Stained glass work is a long-practiced art, having its origins in the seventh century and today, we are going to discuss few of the best soldering irons for stained glass work right now.
The art flourishes to date, but the methods have seen a sea of change, ever since the advent of powered tools. Soldering irons are a tried-and-tested way of making sure your colored glass pieces stay together. Hence, they're an essential part of any stained glass artist's toolkit! However, the decision of getting a soldering iron for glass work can become cumbersome and feel heavy – this is where we come in to the picture.
Today, we'll look at some of the best soldering irons for stained glass work on the market, followed by a small guide to help you decide which soldering iron is best for you.
Let's start with the reviews!
Best Soldering Iron for Stained Glass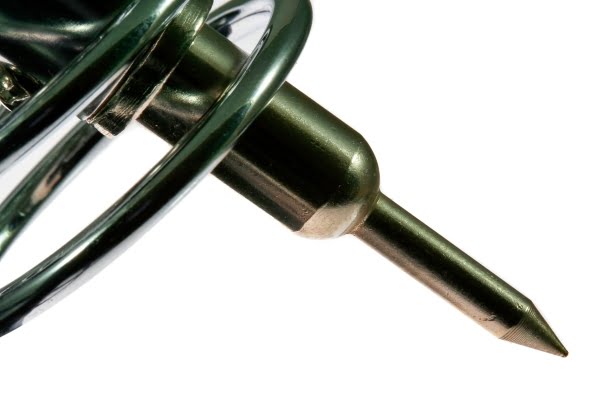 Sale
The Hakko FX601 is one of the most well-rounded products on the market. It's one of the lightest soldering irons, and is very quick to heat up as well. For most projects, the Hakko FX601 will hold heat long enough for you to finish work, but larger projects may see it cool faster than it should.
Being a 67 watt ceramic element iron, you don't lose anything compared to a standard 100 watt metal element soldering iron.   
Experience
On small to medium sized projects, the Hakko FX601 is a joy to hold and use. The ceramic iron immediately strikes you as being nearly weightless compared to a regular metal iron. The temperature adjustment is surprisingly precise, since usually soldering irons falter in holding the set temperature.
The temperature always stays within 10 degrees above or below your desired value. This makes it ideal for soldering glass without much tinkering with the temperature, once set. Further, the heat recovering capabilities are solid with this iron, which adds to the user experience. This is a major issue, particularly with older irons. The cleaning process recovery time is one of the best in its class.
The highest temperature it can achieve is around 540 degrees Celsius. It ships with a regular sized tip, which you can replace with any T19 series tip available on the market. For heavy duty work, this will suffice – but only just. It is the best iron for regular use.
Verdict
This iron can hold its own among the best in its class. The ergonomic nature and ceramic element means it is a wonder to use and operate, while the flexibility of adjustable temperature adds to its usability. The iron holds temperature well, is fast to heat up, and can tolerate high temperatures. We strongly recommend this to anyone who's starting out, and as an all-purpose iron for seasoned users.
Pros
Easy to hold for long hours 

Solid construction, ceramic element lasts longer 

Holds temperature well 
Cons
Might not perform at its best in larger projects 
The Weller W100PG is a standard use iron from Weller. Weller needs to introduction to the field of soldering irons – these have long been used, and even passed on from generation to generation. Generally speaking, Weller products have a shelf life of a decade or even more – and the W100PG is another such machine.
Experience
The heavy duty W100PG does a solid job of handling pretty much anything you throw at it. It comes equipped with a 100W nichrome heater, whose temperature can be controlled using
Various tips, which allow you to go from 600 degrees Fahrenheit to 800 degrees Fahrenheit.
The temperature regulation is such that the solder won't affect any of the glass, but will act as a perfect connection between your panels.
The Weller W100PG boasts a lightweight (for a metal element) design, which doesn't come with or require any base station. However, if you're just starting out, we recommend having one of your own just the same. The parts used are all heavy-duty, and rest assured, will last you ages even under the most heavy use.
One of the major reasons why Waller and all of its products are so popular for soldering glass panels is their simplicity. There is no moving part, a simple heater in the midst, and a set of nominally priced replaceable tips are all the modifications you can make. This is why Weller products have been around since decades before this review, and will last for decades hence.
Verdict
A no-frills, no-nonsense soldering iron – the epitome of a simple electrical appliance which does what it says on the label, and does it extremely well. It's a no-brainer for those who have more experience soldering, but for newer users, we recommend going for irons with adjustable temperatures and faster cooling times.
Pros
Weller has been around for ages, and its products have an air of reliability par none 

Simple to use 

Lightweight 
Cons
New users may have difficulty operating it 
No products found.
For those who routinely work on large projects, or require industrial level heating capability, the Hexacon SI-P250 should be on top of your list. This 250W behemoth of a soldering iron usually hasn't been used by stained glass workers, but the trend is slowly catching up. For those working on heavier metals like iron, this iron is a definite recommendation.
Experience
Hexacon might not be known to you as a prominent soldering iron manufacturer if you've traditionally been involved in stained glass work. This is bound to happen, since Hexacon is generally known for its industrial soldering irons, capable of heating up to much higher temperatures than your run-of-the-mill soldering iron.
The Hexacon SI-P250 works as well as expected, with a minimal heat recovery time and a solid feel. The unique hexagon shape is distinctive and using it is quite ergonomic while working. The material choices make the SI-P250 indestructible for all intents and purposes. The ⅝" diameter of the tip and the wedge design makes it useful for any soldering work you can think of.  
This soldering is specifically aimed at the most heavy duty tasks a soldering iron can be realistically expected to do. Hence, for those dealing with medium-to-low scale stained glass projects, we would recommend going in for the other featured soldering irons. However, for heavy duty tasks, nothing else comes close.
Verdict
Hexacon is a new addition to soldering irons, specifically with respect to stained glass work. Those looking for the last word in heavy duty soldering irons need to look no further. The impeccably finished body, and the high quality soldering tip make it a joy to use for as strenuous a task as you can think of.
Pros
Best in class construction 

Heating times are much ahead of the competition  

Soldering thick metals is no big task    
Cons
Steep learning curve for first time users 
You'd be surprised to be hearing of this name, too. American Beauty is generally associated with workmen and industrial usage, but this uniquely designed soldering iron is hard not to recommend. The L-shaped handle and strongly built tip make this tool a great addition to your stained glass toolbox.
Experience
The American Beauty 100W model is another hardy, easy-to-use soldering iron. What sets it apart from the rest is the wonderfully shaped handle and tip, which makes it easier to reach the hardest of places in your glasswork. The best part is, it doesn't skimp on any essential features for the sake of this novel design.
It heats up as well as you'd expect a 100W nichrome element soldering iron to, with very little to fault in the overall experience of using it. One obvious caveat is that you'll definitely need a base station with this because of the shape. Otherwise, there is little to fault in this simple, ergonomic soldering iron.
Their level of customer service and support is also par none. The design allows for swapping out all parts for better ones, should you require it. However, you won't (and shouldn't need to, given the cost difference) need one any time soon, since the American Beauty ships with extremely solid parts to boot. Overall, if you like it, go for it.
Verdict
As a general use soldering iron for your stained glass work, very little comes close. Sure, there is a price to pay – but between the consumer experience, the ergonomic shape, and the powerful heating element, you get your money's worth. A solid buy in any case.
Pros
Ergonomic design like none other 

High quality, modular internal parts which can easily be replaced 

Superior customer experience, a rarity in this segment 
Cons
You could get a regular 200W iron for nearly the same price 
American Beauty makes wonderful products, as introduced in the previous review. However, what if you wish to do more heavy duty work? Sometimes, try as you might, 100 watts of power just can't cut it. For those looking for a reliable, yet ergonomic 200 watt soldering iron, this one is a solid contender.
Experience
Owners of the American Beauty soldering irons generally tend to leave them on with power throughout the day, with no interruptions. This is a testament to the quality of materials used as well as the build quality. The company has a track record of decades' worth of solid, trouble free experiences.
We can attest to the last line very well. In soldering thick metal pieces to glass, the soldering iron broke no sweat and handled it like a piece of cake. This 200W iron is definitely not aimed at small projects or lighter metals, hence you should be clear with your priorities beforehand.
The American Beauty Heavy Duty 200W should be on top of your list if you're looking for a reliable, easy-to-use, modular soldering iron.
Verdict
With almost nothing to fault, the 200W American Beauty is the go-to heavy duty user's choice. Backed by decades of experience, even if not that popular in the stained glass work circles, it's definitely worth a shot – although pricey for what it is. You'll thank yourself for having bought it a decade or so from now, when it'll work as well as it does today.
Pros
Heavy duty heating gives short heat up times 

Solid materials and construction 

Indestructible build quality, easy to use 
Cons
Pricier than other heavy duty irons 
Having wrapped up the product reviews, we now head on to the key factors which will help you make a decision on which soldering iron suits you best for your stained glass work. We can roughly break these factors into two categories, the technical aspects as well as convenience.
Technical considerations
Power [Watts]
Strictly in numeric terms, the higher the power, the faster the soldering iron heats up. However, numbers don't always tell the complete story. Power (in watts) simply tells you how fast it heats up, but not how long the heat is retained and how quickly it is recovered from a relatively less hot state.
Hobby soldering irons come in at around 65 to 100 watts, and regular use is between 100 to 200 watts. Heavy duty irons are in the 200 to 300 watts range.
Element Material
Generally only two types of elements are offered in soldering irons, nichrome (also known as metal) and ceramic. The metal element heats up a large metal body, in contrast to the ceramic element, which simply heats up the area close to the tip. Hence, metal element soldering irons heat up slower but retain heat for longer as compared to ceramic element soldering irons.
The choice really comes down to which end of the compromise is more important to you. If you work in longer bursts where you expect the iron to keep running, go for the metal element iron. If you are comfortable working in shorter bursts where you require a lesser heating time, the ceramic element iron is better suited for you.
Temperature Controller
A simple heads-up, not every soldering has, or is expected to have a temperature controller. This is similar to a dimmer switch, where it controls the voltage in order to give you the desired temperature. However, most units with controllers (except some like the Hakko reviewed above) have wildly varied temperatures at the tip regardless of which temperature you select. Take care of this before going in for a temperature controlled soldering iron.  
Convenience
Modularity and replacement parts
Modularity here refers to how easily the device can be broken apart into smaller parts for more flexibility. Some soldering irons have little-to-none flexibility, wherein even their tips cannot be swapped out. Other soldering irons come with fully modular designs, allowing you to replace the body, the holder, and the tips (which are of various kinds).
If you're content with your current configuration, there is not much need for a modular design. On the other hand, if you wish to experiment later on or don't want to run to the hardware store for large projects, you're best off going for a modular design.
Conclusion
By this point, you are now fully prepared to go out and hunt for the soldering iron of your choice! You know have the knowledge of the best products on the market and the factors which are the most important while choosing a particular soldering iron.
A good soldering iron can give you decades of worry-free soldering, so choose wisely.
Happy soldering!
Related Articles