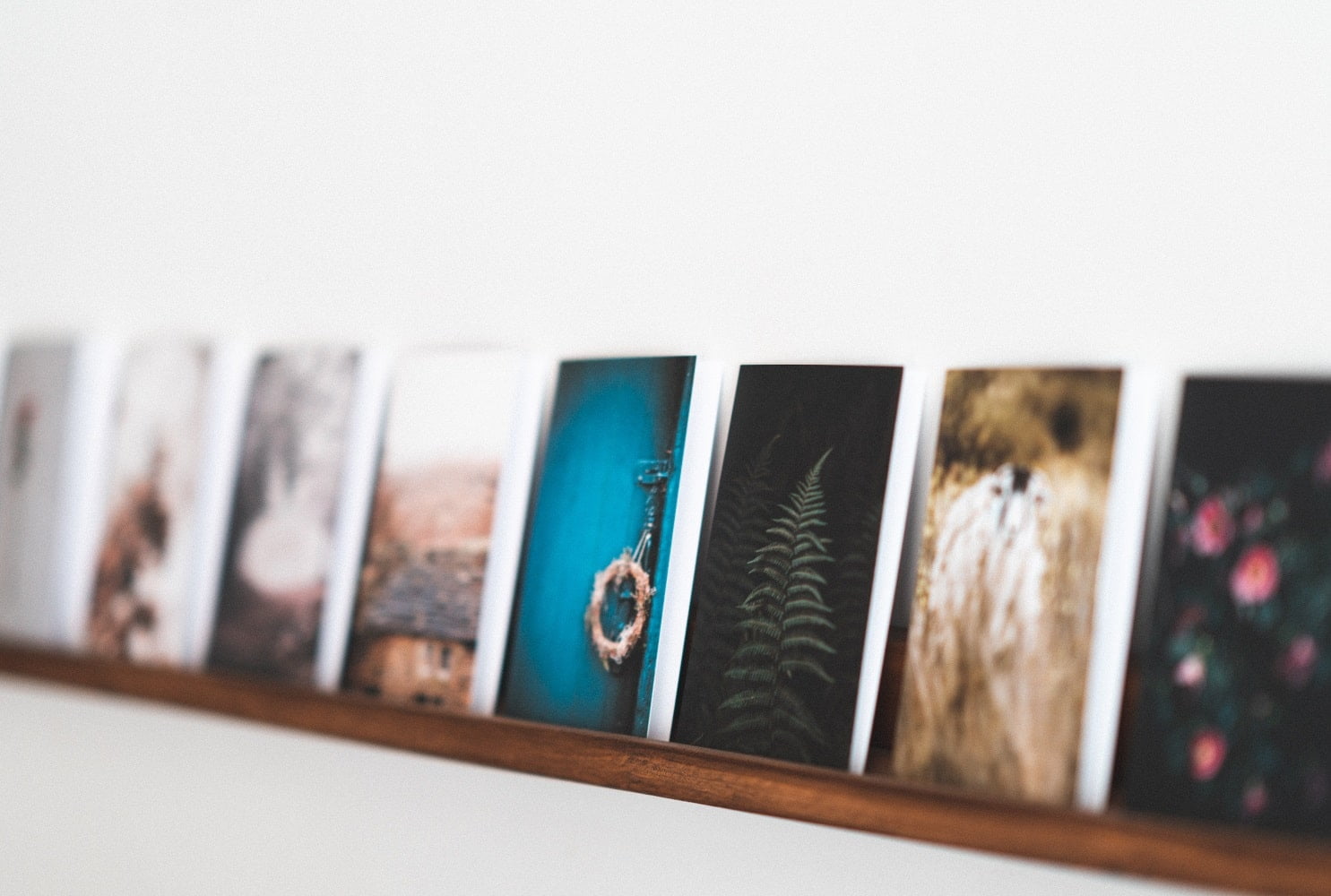 Do you want an accent wall that would build up the ambiance? Canvases are becoming the most popular addition to creating this statement wall.
And that brings us to canvas printing services, which will help you choose and create art pieces that can liven up any room. You can cover the entire wall with art, thanks to various sized canvases available.
From offering a collection of pictures by famous artists and photographers to allowing you to use your photographs, there is a wide range of options. You can pick and choose among different materials too.
But when we set out to find out the best canvas printing service, we found multiple choices, and choosing one was rather challenging.
To save you from that hassle, this detailed and unbiased list of 15 top options has been curated. We have also included an FAQ section to help you choose the right one for your needs.
So, without further ado, let's get down to business!
Top Canvas Printing Services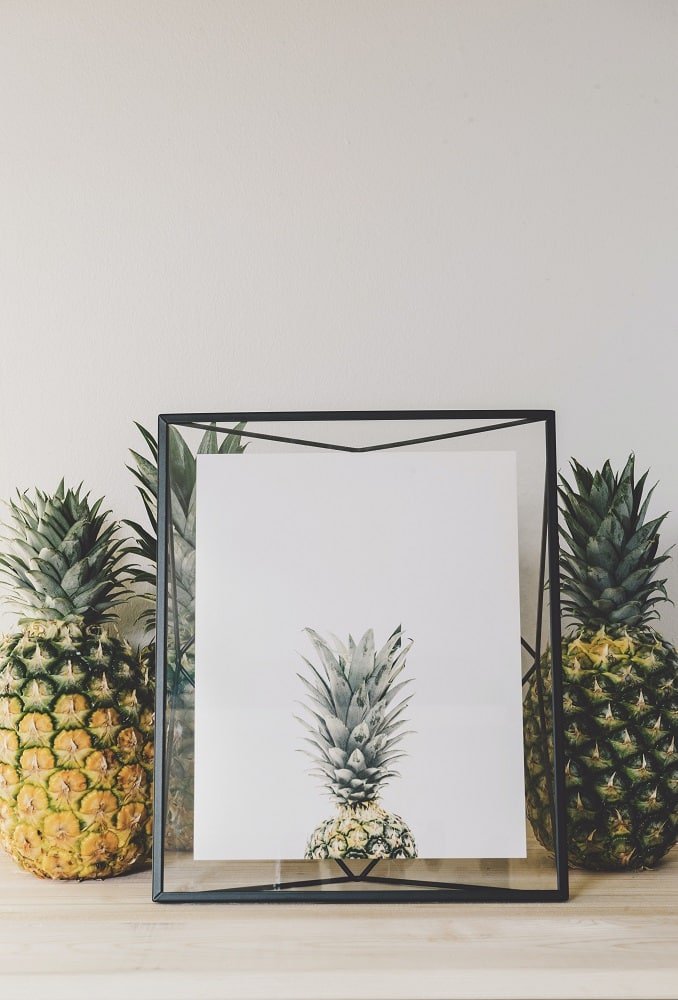 If you are looking for great print quality and ease of use, CanvasPop is an excellent option to go with. They provide one of the best services in terms of efficiency as well as cost. The Canvas website says, "It's as easy as 1-2-3," and we don't disagree at all.
Why Did We Like It?
First of all, the website is not at all complicated, and we loved the user-friendliness offered. You can upload images easily from your computer or social media, including Instagram and Facebook. In case the image has a very low resolution, you will get a warning which will tell you that the image is unsuitable for use.
Now, most times, we are worried about the print quality. But CanvasPop thought of that too, and you can ask for a proof of print before finalizing. A person will review it beforehand and tell you about it. Once you are satisfied, you can place an order.
Although the prints might seem to be too expensive at first, we were happy to see that there were regular deals on them. You can easily buy one at 50% off, and that makes it a great deal.
Moving on, every photo is hand-stretched to ensure the best quality. The name of the craftsman is added in the frame on a removable sticker.
What Could've Been Better?
The website tells you that the product will reach in 2-3 days. The problem is that you cannot get it delivered earlier or choose the exact delivery date. This was slightly disappointing; you cannot set the date even by paying extra. So, we would recommend that you order well ahead of when you need it.
Pros
Proof of print option

Known for its user-friendly website

Handcrafted to perfection

Great offers on the website
Cons
Cannot be shipped in 1 day
As the name suggests, they have a massive stock of images, and you will be able to find one that fits your needs perfectly. Known to be very popular among hotels, galleries, and office spaces, this company provides absolute professional results. You will truly be impressed by their exquisite work.
Why Did We Like It?
To begin with, ElephantStock uses high-resolution Giclee printing processes on the poly-cotton blend canvas. Every image is stretched to perfection to meet your size needs and North American pine frames are used.
Furthermore, the laminate is made to be resistant to UV rays and is waterproof and scratch-proof. It keeps the photos in mint condition for years to come. The frames do not lose their color, making them very efficient.
Also, the customer care representatives are very friendly and will help you throughout the process. You can reach out to them about any information required, and they will be guiding you well.
Besides, sizes range from 9×6″ to 48×32″, which makes it suitable for any space, be it a poster for a conference room or a hotel room. You can customize orders according to preferences, and you will be warned if the resolution of a picture is too low.
Lastly, this one also has great offers that keep popping up multiple times a year. The offers bring down the price to a great extent, making it quite affordable.
What Could've Been Better?
Although you will be getting free shipping if you shop above a certain limit for the USA and Canada, there is a considerable charge for shipping to other countries. So, we would recommend you to check the shipping charges first before you proceed. They range from $9.95 and can go up to $100 or more.
Pros
Resistant to UV rays and water

Efficient customer service

High-resolution Giclee printing
Cons
High international shipping costs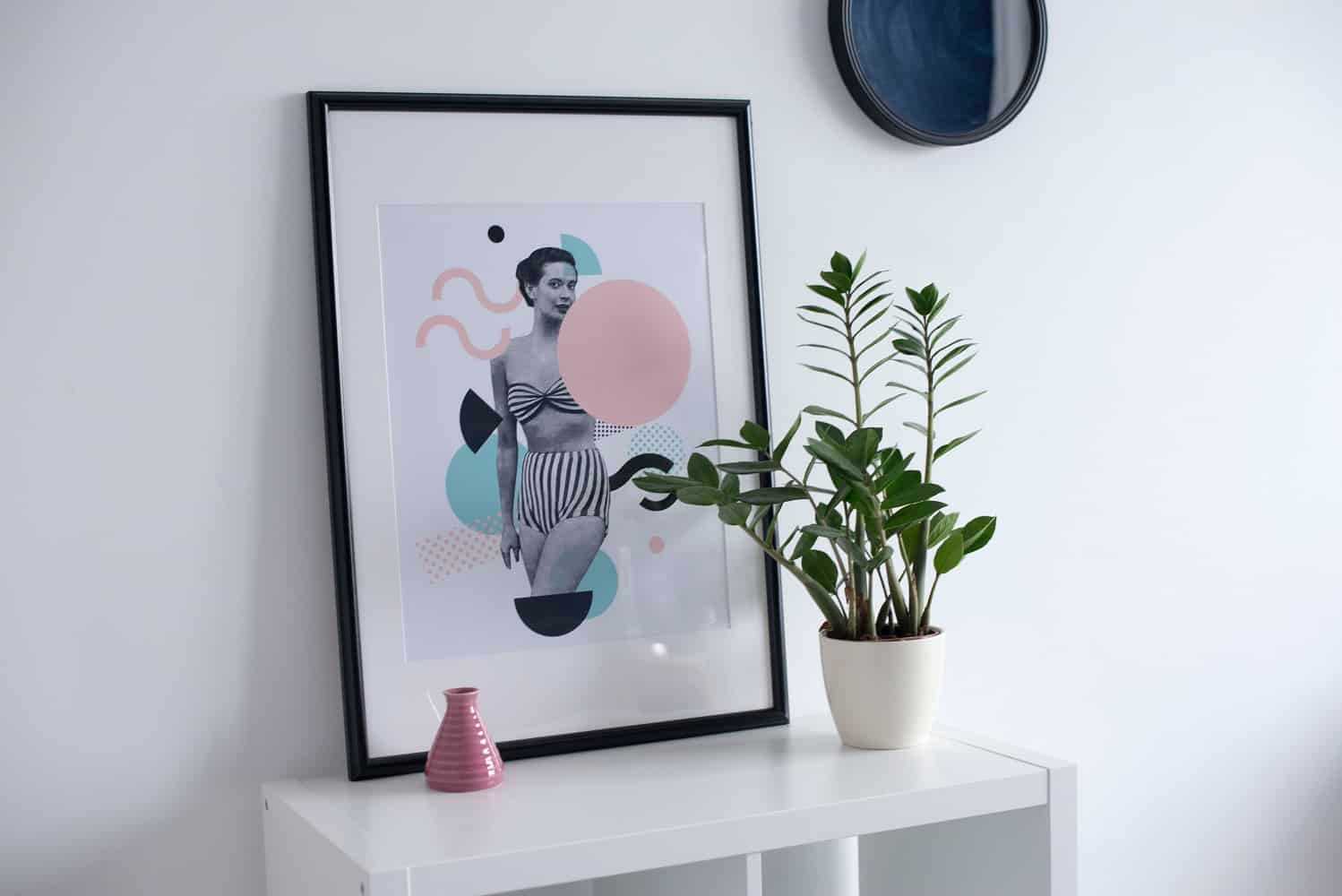 CanvasDiscount
If you are hunting for good offers and discounts, you have finally reached the right place. CanvasDiscount is known to have the lowest prices ever, and that is accompanied by flawless quality. In fact, they offer a 110% discount guarantee in case you find a lower priced product anywhere.
Why Did We Like It?
We were very surprised to see that the prices could go down to even $5 for some products, and we could not find a bargain similar to this anywhere. But rest assured, even if they seem unbelievable, the quality is superb. The canvas has a great texture, and every piece is strengthened to make them more durable.
Besides, they go the extra way to ensure that you do not have pixelated canvases. Whenever you upload an image, they will give you sizing options based on the JPEG image's quality and size.
Plus, it offers a great variety of products. While most of you will be familiar with the traditional canvas, this one allows you to get metal or PVC forex prints. You can also invest in accessories, including mugs, pillows, and blankets. Jigsaw puzzles can be printed with personal pictures too.
To top it all, it provides super-fast delivery in North America. You can get the product in a day or 2 if you live in this area.
What Could've Been Better?
The website is not very popular and does not have a big audience. So, most people around you might not know of it. But once you purchase from them, you will realize that it is indeed a hidden gem. Order something from their large range of options and see it for yourself!
Pros
Boasts of super-fast delivery

Wide range of items

Lowest price in the market

User-friendly website
iCanvas
One of our top recommendations is iCanvas, which is known for its easy service. They have made it their motto to make exquisite art affordable for everyone. If you are an art lover, this can help get the perfect prints for your home. Read on to know more about it.
Why Did We Like It?
The process of getting your personalized canvas prints is very easy. All you need to do is upload images and wait for them to send you edited versions of it. Once you approve the pictures, they are finalized and sent to print. It takes around 15 business days for the canvas to be delivered to your house.
Another great advantage is that they have thousands of options to choose from, and you can easily turn a room into the art space that you always craved for. Choose from among animals, abstract, floral, street art, modern, pop art, to name a few of the popular styles.
Besides, this offers a great service for those who are not confident about color palettes and patterns. There are segregations based on color palettes and rooms. So, you can select the room you want to keep the canvas in and then find prints based on it. Overall, we found this to be very beneficial, and the prices were reasonable too.
What Could've Been Better?
The only issue with this is that it does not accept images below 500 KB if you want a high-resolution canvas. So, you will probably not be able to get copies of the original work printed in high resolution. But again, if the quality of the images is good, then there is nothing more to worry about.
Pros
A great option for novices

Variety of art forms and styles

Easy consumer-friendly process
Cons
Prints only high-res pictures
Inktuitive
If you are looking for unique pieces of artwork and illustrations to print, Intuitive will prove to be an excellent forum. They are geared towards creating art that you would love to be surrounded with. Your environment determines your performance and mindset, and this brand will help create that positive space.
Why Did We Like It?
Every artwork has to meet strict quality requirements before they can be put up on the website. Hence you will get high resolution and flawless prints every time. They use top-shelf archival-quality ink, which will help print pictures with great depth and clarity. We loved the bright colors that emitted a very positive vibe to the surroundings.
Another great benefit is that you can avail free standard shipping. One can order from anywhere in the world, and standard shipping costs will not be applied. This is indeed a unique quality that sets it apart from its peers.
Plus, they offer complete satisfaction, and in case it does not add value to your life, the company will give you a full refund. This is something that most companies do not offer, and hence we were truly awed.
Also, the customer care is at your service at any time of the day, and you can call them regarding any issue.
What Could've Been Better?
The return process may take a little longer than you expect. It took us 10 days to get through as it involves a few steps. Also, you will have to ship the product back yourself. Once the company receives it, it will take another 5-7 days to begin the refund process.
Pros
Meets strict art quality measures

Free standard shipping

Eligible for a full refund if not satisfied
Cons
The return process takes time
Mixbook
If you want easy customization, Mixbook will provide you with it. The editors give the space to indulge in a variety of customizations, and you can design your own canvas in any way. With a set of preset themes, you can create artistic wonders right on their website.
Why Did We Like It?
To begin with, there are a number of designers on board who have specialized themes and designs for you to use. You can play around with stickers, graphics, and backgrounds to create wonders. Whether it is collaborating with family and loved ones or you just want to tell a story, this site is geared to make your prints memorable.
They also have a community of creators, and you can see their stories using the hashtag #mixbook. Once you buy one of their products, you can also join the community and share ideas and inspirations with others.
Further, the brand specializes in canvas, metal, acrylic, and poster prints along with photo books and calendars. You will get a wide array of products to print your preferred pictures on.
Besides, they have a clear pricing chart with the products and budgets mentioned depending on the kind of shipping and size that you choose. This will help you compare before purchasing it.
What Could've Been Better?
The production takes a few days, and then it is shipped. So, expect the whole process to take at least 10 days, which is longer than many of its peers. We would recommend that you keep ample time in your hands and then order. In case you have a party at your place, order at least 15 days before to make sure it reaches in time.
Pros
Special themes and templates

Community of creators on Instagram

Clear pricing chart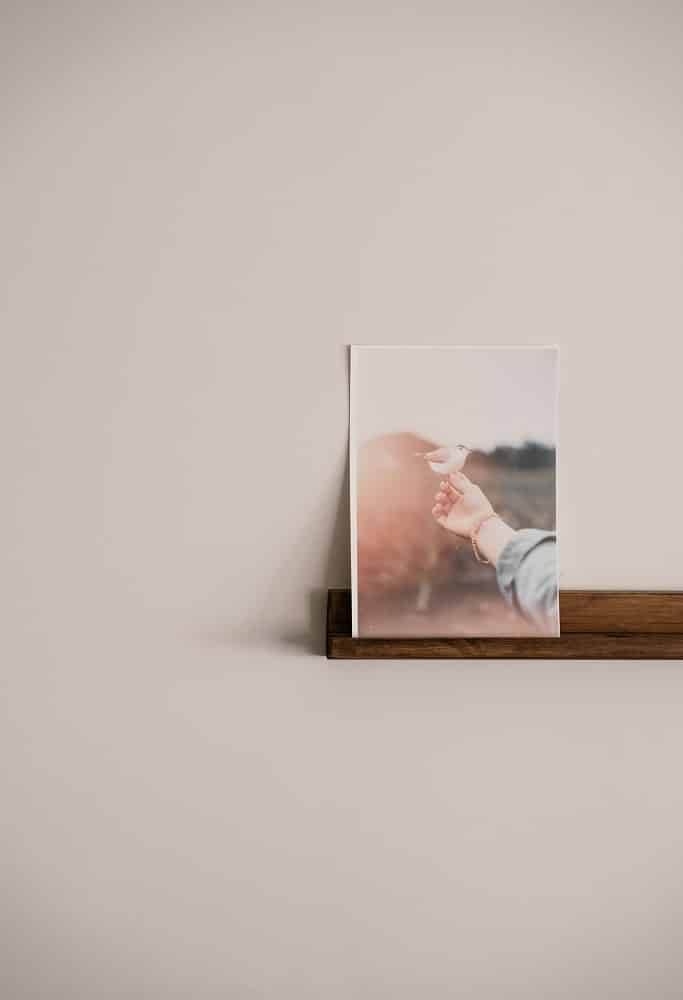 Social Print Studio
Up next is a company that has been in the printing business for more than a decade now. Social Print Studio is the hub of professional-quality prints that will cater to your needs well and give you high-quality canvases. We were very impressed with the flawless finish.
Why Did We Like It?
The company offers a museum-quality canvas finish using ink that is permanent and will not fade with time. This not only adds more depth to the photo but also extends its durability. The ink is resistant to light, water, heat and has no impurities in it. You can also opt for a glossy finish that looks very attractive.
Besides, it is an in-built photo editing software which we found to be very easy to use. All you need to do is upload pictures, and then there will be clear instructions guiding you throughout.
The company also makes it easy for you to get clear prints. To maintain clarity, minimum size requirements are put in place so that the pictures are not pixelated.
Further, we loved the customer service, and they were very supportive throughout the process. Our delivery was slightly delayed, but they made it a point to keep us updated about it.
What Could've Been Better?
Although high quality is something that it focuses on, the brand has a limited range of canvas sizes to choose from. It does not provide customized sizes, and we were slightly disappointed with the fact. We would recommend first checking the sizes before you proceed to decide the print.
Pros
Supportive customer service

Easy to use software

Professional-quality prints
Walmart
You must already know how Walmart has almost anything that you can think of. With tons of images to choose from, this is one of the most versatile options. If you have a tight budget, this is the place to search for the best deal.
Why Did We Like It?
We cannot stress the variety of choices. Be it a hotel room, home space, boutique, or offices, the range of options is huge, and you are bound to find something nice. It will brighten up any studio or home and will leave your guests wondering where you got it from.
Plus, you have the liberty to choose a size that fits well in your room. Other than the theme and size, you can get it printed with no frame, floating frames, contemporary or traditional frames.
If it is the first time that you are sitting to make a choice, Walmart will prove to be beneficial. They have a very easy-to-use site, and you will be able to search easily.
Besides, they will not print low-resolution images. If the image that you have uploaded does not meet the criteria, they will warn you immediately.
What Could've Been Better?
Since Walmart has a huge range of pictures, you will have to be careful while choosing. This is because there can be some prints that may not meet your requirements in terms of clarity and resolution. We would suggest that you check the user ratings and reviews before proceeding.
Pros
Tons of picture choices

Choices between different types of frames

Allows only high-resolution uploads
Do you want a floating frame for your living room? Great Big Canvas is the perfect portal for that. It offers readymade prints that give your space a modern and classic look. Create a unique atmosphere with your favorite prints or self-made illustrations.
Why Did We Like It?
First of all, the company specializes in readymade prints and has a wide range of choices. From beaches to beautiful architectural structures, there are multiple options to choose from. Also, choose between prints ranging from 8 x 10″ to 36 x 36″ in size, which covers a large range indeed.
Besides, they use artist's grade canvas and archival inks, which add clarity and depth to the picture. Every canvas has UVB protection, which keeps it protected from moisture and fading.
Plus, the company has divided its products into various categories, and you can shop by subject, color, artist, style, room, and trend. You can choose between art, photography, and abstract.
Every piece that they are offering can be printed in various sizes and with numerous frame options. Choose among poster prints, wall arts, floating frames, and canvases. To help you further, there are different artworks recommended on the basis of the kind of room they are going to be put up in.
What Could've Been Better?
Although you will find a number of prints, they are going to be expensive and may not be affordable for everyone. But we will tell you that there are offers which keep popping up often. So, keep a watch on the site, and you can grab great deals.
Pros
UVB protection from moisture

Multitude of choices

Fast shipping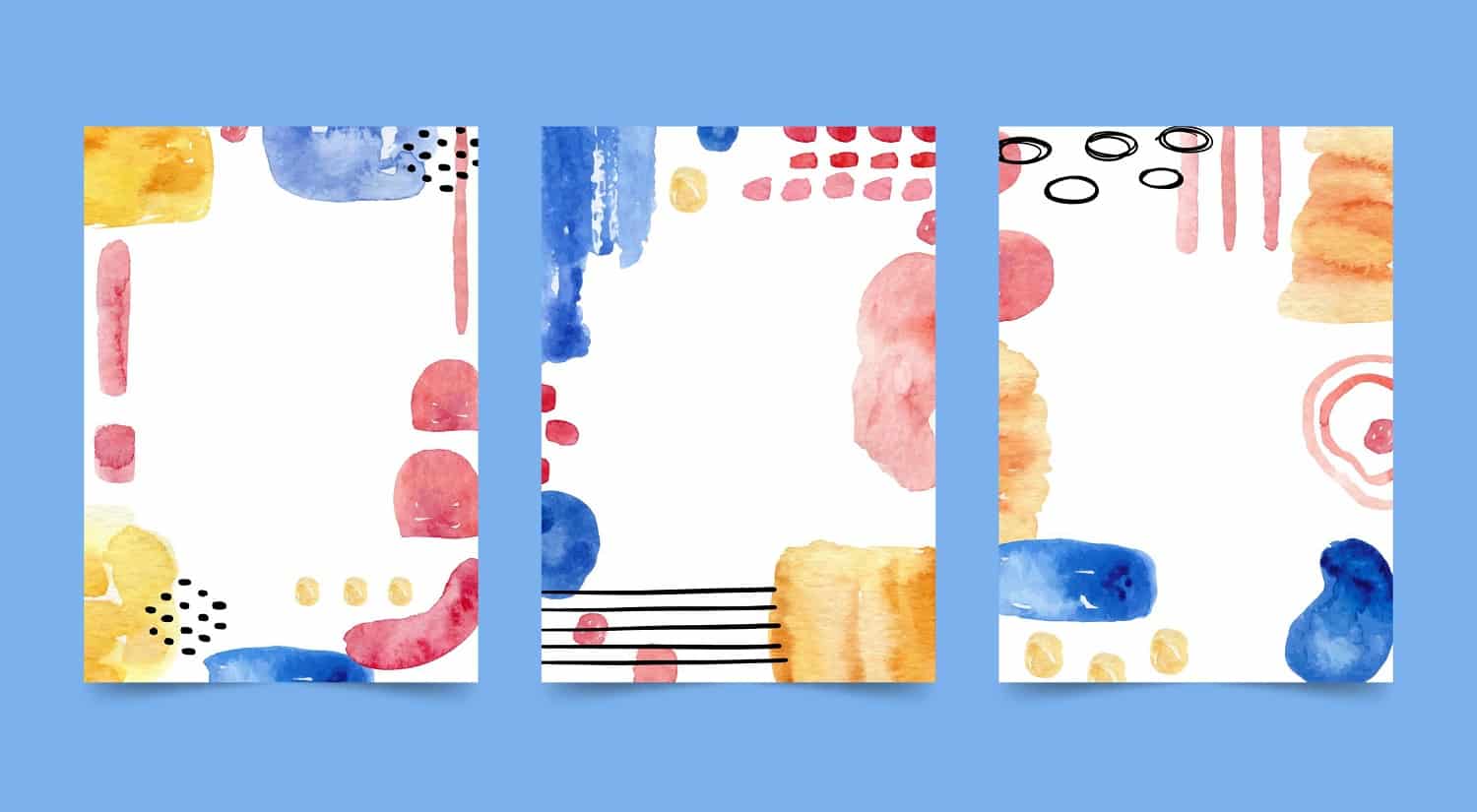 Easy Canvas Prints
If you have a very low budget and you still want something pretty, Easy Canvas Prints is going to turn your dreams into reality. They specialize in custom print and will provide you with ready to hang images with a sawtooth on the backside. From large canvases to small ones, you can buy it all from here!
Why Did We Like It?
To begin with, this company has amazing discounts. You can find sales with up to 97% discount on a variety of products. So, if you are a bargain hunter, this is the place that you need to be. With a budget of around $30, you could end up with a 30 x 40″ canvas print.
Yes, the print quality will not be as great as expensive art pieces, but they are absolutely good for the price you will be paying. The company uses cheaper materials to ensure that you get a great deal. They work with polyester and semi-gloss surfaces instead of expensive alternatives.
To top it all, they also offer image enhancement services at an extra cost. This may include red-eye removal, oil painting effects, and teeth whitening. You can mail them regarding the changes, and they will make it happen. We were even able to restore old photographs, thanks to this website.
What Could've Been Better?
The only problem that we found here is that they will not warn you in case there are issues with the image quality. The site accepts low-resolution images too, and hence you need to be careful while uploading. Make a note of the properties of the image before going forward to print it.
Pros
Helps restore old photographs

Extremely budget-friendly

Responsive customer service team
Canvas HQ
Up next is a family-owned company that makes ordering prints extremely easy. Canvas HQ will provide you with high-quality art that is authentic and can build up the ambiance of a room. They aim for quick delivery and will deliver the product to your doorstep in the shortest time possible.
Why Did We Like It?
We loved the fact they touch up the picture without any additional costs. If it has blemishes or spots, an artist on their end will remove them to provide you with the best version of your image.
Another great benefit is the 30 days return policy. If you are not satisfied with the product, you can return it within 30 days, and a full refund will be initiated. This made it a very trusted service, and we had no complaints with the print.
It is also very popular among photographers who are very particular about their image quality. This website promises clear images, and every picture is checked individually to ensure that there are no low-quality prints that get shipped.
Lastly, you can avail free shipping in all of the USA. This is very beneficial, and not many companies offer it. You will need to pay a nominal fee to ship outside the States, but it is not a hefty amount.
What Could've Been Better?
We would have preferred if there were more printing options. While you can get a great quality canvas and framed images, the options are limited, and you cannot get accessories printed. Make a note of this before you choose a print.
Pros
Free shipping in the USA

30 days return policy

Free touch up options
Walgreens
If you want a print very fast, Walgreens is a great choice to make. It has one of the fastest delivery services and will get the product to you in no time. It can even be available to collect within 24 hours of ordering. Read on to know more about its benefits.
Why Did We Like It?
The chances are that you have already been to a Walgreens store many times before. They have hundreds of stores across the US, and if you have one in the neighborhood or vicinity, you can actually get prints within 24 hours.
Pick it up from the store, and you have it within a day. Since the canvases are being printed at separate locations on the basis of your address, it is better off than its peers who generally have a central printing hub.
Other than that, Walgreens has a huge range of prints and ensures that your images are bright. They will work with the image exposure and brightness if needed to provide you with the best wall decor.
Additionally, they have the hanging hardware attached behind so that you can immediately hang it. Begin enjoying the artwork instantly with this service!
What Could've Been Better?
Although they have a fast and efficient service, the image print will not be of the same quality as that of museums. They work well for homes, but a professional artist or photographer will be able to notice the difference in quality. We would recommend that you check and give them only high-resolution images in case you want a customized print.
Pros
Perfect for decoration or gifting

24-hour delivery option

Printed at local locations
Cons
Image quality is slightly lower
CanvasChamp
Do you want to ship a portrait outside the US? CanvasChamp will do it for you easily and at nominal rates. It is known to provide great prints at wholesale prices, making it stand out among its peers. We were impressed with its bells and whistles, and you should check them out too.
Why Did We Like It?
This is a common choice for those who want to buy a number of products together instead of 1. If you are setting up an office or a co-working space, this will allow you to ship a number of paintings at once with the lowest delivery charges.
Also, images can be printed on a variety of surfaces like metal, rolled canvases, thick and thin wrap, and photo boards. The site is very user-friendly, and you should have any difficulties making a choice.
Plus, if you want customized canvases, they will make sure that the image quality is good enough for them to print. If the image does not meet the requirements, they will stop you immediately.
Next, the customer service is very responsive and will tend to all your queries immediately. If you face any issues with the ordering or deciding process, you can call them up for help.
What Could've Been Better?
The material that is used looks nice but is not durable and will not last beyond a few years. This is a letdown, but again for the price that it comes in, it is worth every penny. If the images are not going to be subjected to direct sunlight or moisture, then it will last for longer.
Pros
Perfect for bulk ordering

Efficient customer service

Multiple surfaces to print on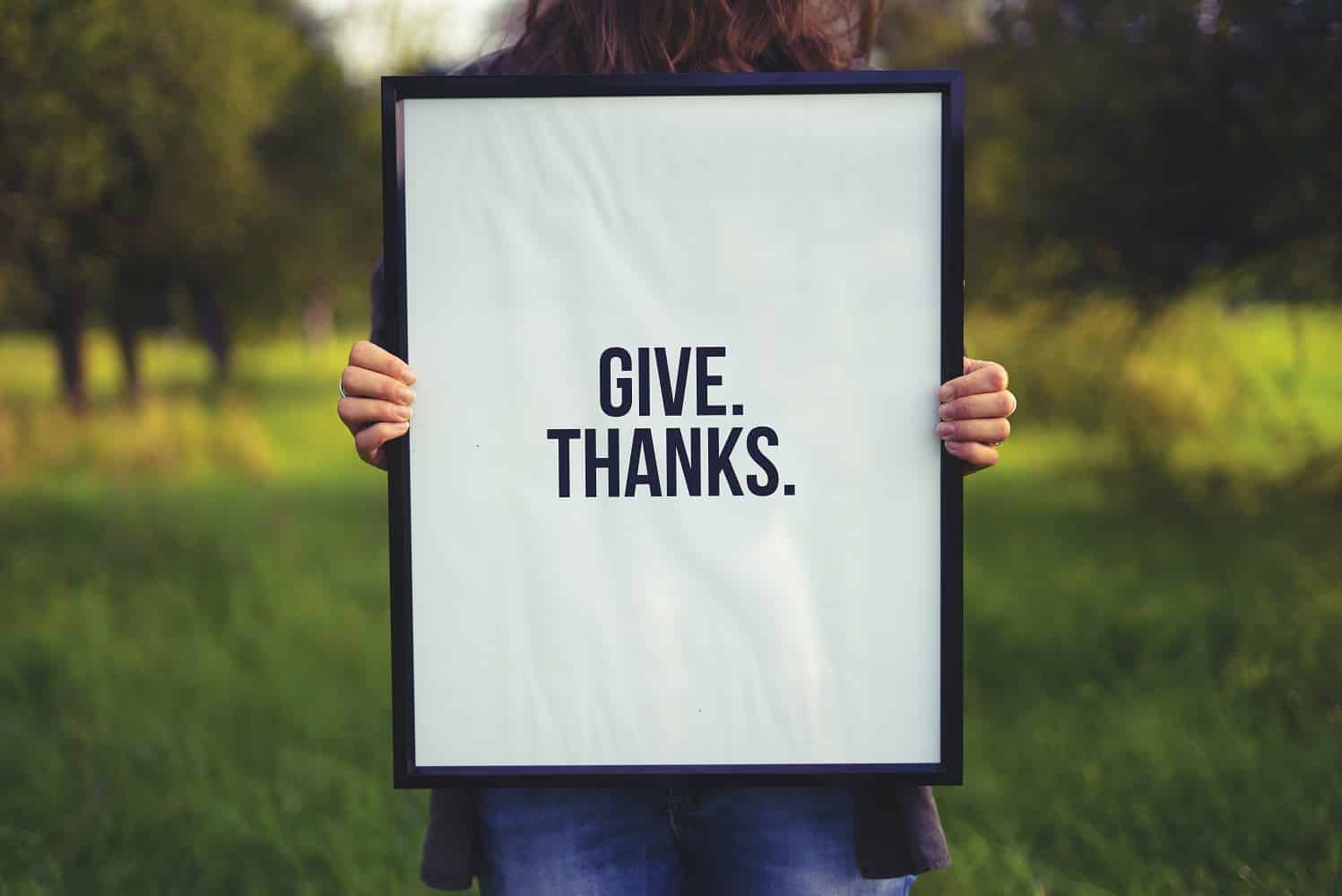 Snapfish
If you are looking for a service that will provide premium high-quality prints, Snapfish is a great option. It produces one of the finest photo canvases and is a preferred choice for artists and photographers. If you want a smooth experience, this is the one to choose.
Why Did We Like It?
We were very impressed with the website. It has a minimalist design and is simple to use. You will be able to order a print easily, even if you are a novice. There is also a wide range of personalization and embellishment options provided so that you can get the exact size and shape that you have in mind.
Secondly, the color and the vibrance is something we truly appreciated. The images are very lively and crisp. Bleeding on the sides is avoided, and edges are generally softened a bit for the perfect finish.
Lastly, the frames are also well built and designed to stay on your walls for years. They are resistant to discoloration of damage by moisture. They also provide extra support and make hanging very easy.
Overall we loved their service, and although the products are expensive, sometimes it is best to choose quality over price.
What Could've Been Better?
While the quality is impeccable, shipping might take some time, and you may have to wait. Hence keep ample time in your hands before ordering and expect it to take 10 days or more to arrive. We can only say that the product will be worth the wait.
Pros
Premium quality prints

Frames with added support

A minimal and simple website
If you are looking for exquisite wall art, Pictorem is the site to choose! With a huge collection of museum-quality canvases, you can showcase your love for art in a grand fashion. It has great customizing options and works well with large spaces.
Why Did We Like It?
One of its unique features is that it has amazing panoramic paintings. These consist of 4-5 canvases placed side by side with an image split among them. You will find these in multiple sizes and combinations.
Also, these can be used to cover entire wall surfaces. The canvases can be customized to be big or small depending on the wall. It is printed on 1.5-inch thick wood and is known to be very durable.
Customers choose to cover their wall with it, and hence they need it to last for long. Since it is printed on 410g/m2 premium matte canvas, there will be no discoloration or fading.
Furthermore, the company uses Giclee printing, which ensures that they are of high resolution, and you can rest assured that the quality is extremely good. This is because the paint is of superior quality and is used for art galleries to print their work. It is known to survive for 200 years without any signs of wear and tear.
What Could've Been Better?
Since this is a specialty printing service, you can expect the rates to be high. The prints may be unaffordable for the average homeowner. But if you want a statement wall in your house, this will offer a multitude of options. Plus, in comparison to its peers, it does not offer discounts very frequently.
Pros
Uses Giclee printing

Multi-panel split canvases available

Prints on acrylic, metal, and canvases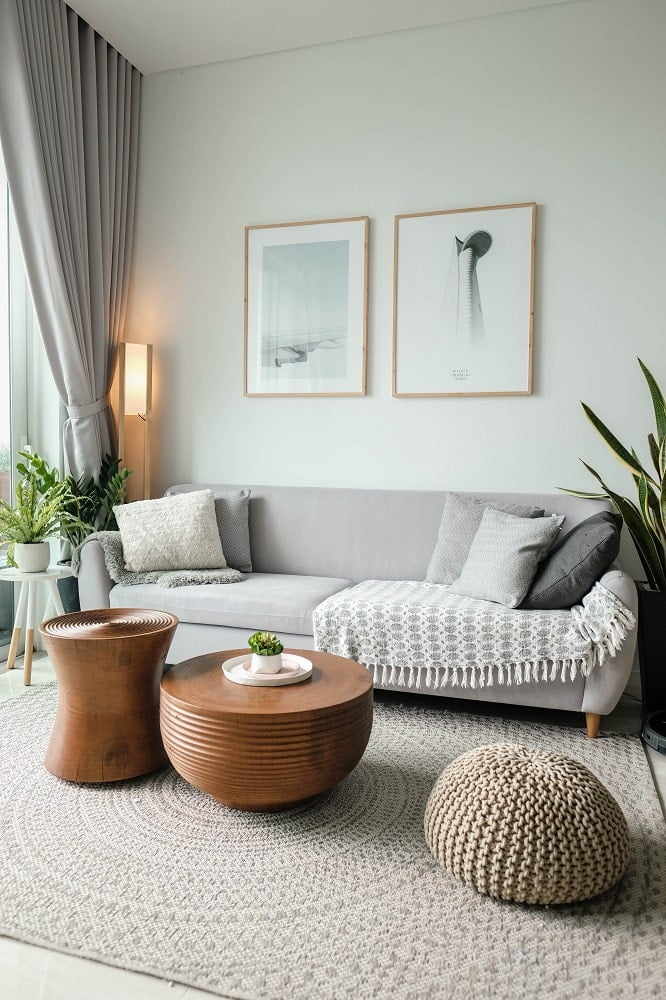 Canvas Printing Service FAQs
Now that you have gone through the 15 top services, you will know that each one is unique in its way. There are variations in printing speeds, delivery, quality, and stock of images.
To help you out, we have put together a list of frequently asked questions. You can glance upon them to get a clear understanding of the types of services and what to look for in it. Take a look now. We hope this guides you towards buying the one that fits the best.
What Are The Kind Of Print Styles Available?
What kind of print style do you want? While some sites will only offer single image prints, others will offer to make collages. Single images can also be of various shapes, including square, rectangular, portrait, and landscape styles.
Make it a point to decide upon what kind of a frame will suit your room and then go on to purchase. If you are unsure, you could ask the company representatives for help.
What Happens If The Image Is Of Lower Quality?
Image quality is the most important part of selecting canvases. The image has to be of high resolution, and most websites will not let you proceed if your image does not meet the minimum requirements. Lower resolution images can get pixelated easily and hence will be very difficult to print.
How To Check If The Image Is Suitable?
If the website that you are ordering from does not have a system to already warn you of lower quality, it is best to mail them with the picture. Ask them if the quality is good enough before you proceed. Be very careful with this as a bad print may cost you money and spoil the entire decor of your room.
What Are The Kinds Of Canvases Available?
There are two main types of canvases to choose from. One has a matte finish and will not shine even when it comes under the light. The other type has a glossy or semi-glossy finish. These look good, but the surface may reflect or colors may seem distorted if placed under the light.
What Is The General Delivery Speed?
This varies a lot among companies. For those who have one central printing hub, the delivery speed will depend on how far the hub is from you. If it is in the vicinity, you could get a quick delivery, but otherwise, it may take a lot of time. We have had to wait for 10-15 days in some cases.
On the other hand, if a company has multiple printing stores across the country, you will be able to get your canvas faster. Some companies also allow you to go and pick up the order from the nearest store.
Also, some companies offer different delivery speeds at various prices. You can choose priority shipping and pay extra for it.
What To Do If The Canvas Has Fold Marks?
A good canvas will have no folds when it arrives. In case it does, send it back immediately. You do not want folded sides or lumpy corners. They look bad, and guests perceive it as cheap products. A good canvas will have bright colors and will be free of flaws.
Is There A Big Gap Between Normal And Premium Quality?
If you are an artist or photographer, you will know the difference between a good print and a premium quality one. There are some websites that will offer you museum-quality prints that look extremely good but are going to be expensive. On the other hand, you will get cheaper prints which will look decent but will cost you less.
If you want premium quality prints but you do not have the budget for it, wait for discounts and offers. Most of these sites give a lot of discounts, and one just needs to keep a watch.
Do Companies Help With Design Enhancements And Editing?
If you are going to customize your canvases with personalised pictures, make sure that they are not blurred or dark. It is best to opt for such services that have designers or editors on board who will fix minor faults with the picture. It should not cost extra, and your picture will come out to be flawless once printed if it has been edited.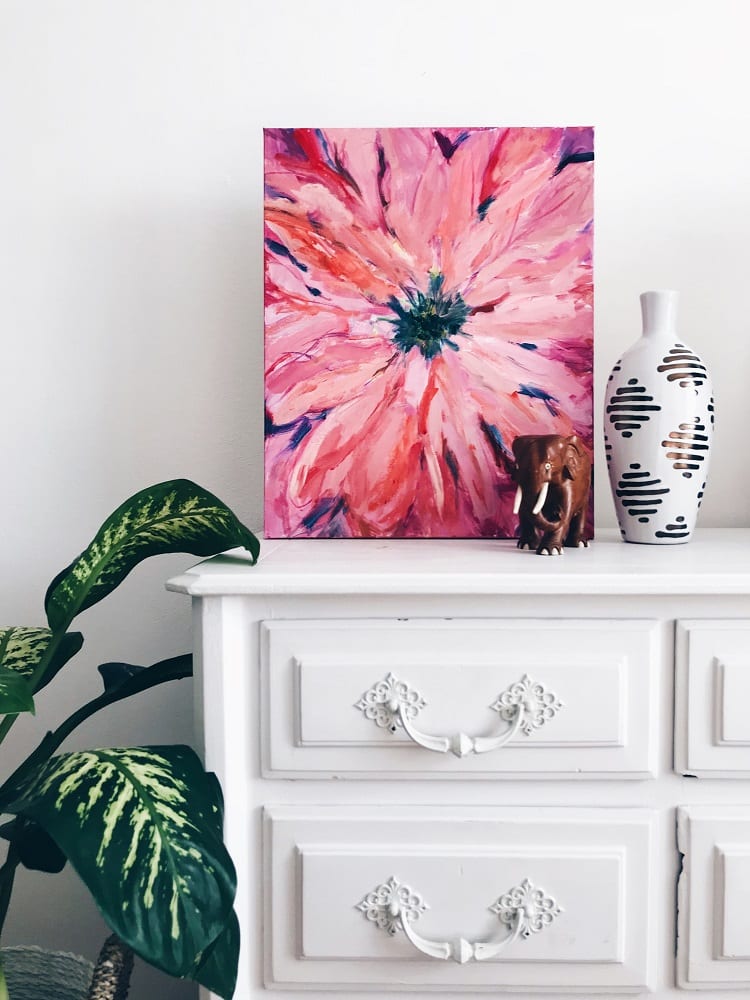 Verdict
Let's face it; with the advancement of technology today, printing canvases is not a difficult job anymore. All you need to do is provide a picture, and the company will take care of the rest. Most of the websites are easy to use, and there are representatives to help you out in case you face any issues.
With this, we come to the end of this detailed guide about the 15 best canvas printing services today. But before we take our leave, let's go for a quick recap of our favorites. CanvasPop is our favorite overall for its excellent quality and easy-to-use website.
On the other hand, if you are looking for a massive stock of images, ElephantStock is going to be a wonderful choice. At the same time, if you are looking for the best offers, turn to CanvasDiscount.
Happy shopping!
Related Articles
40 Types of Art for Your Home [All You Need to Know]
15 Best Canvas Printing Service Providers
The Best Websites to Get Your Art Framed Online