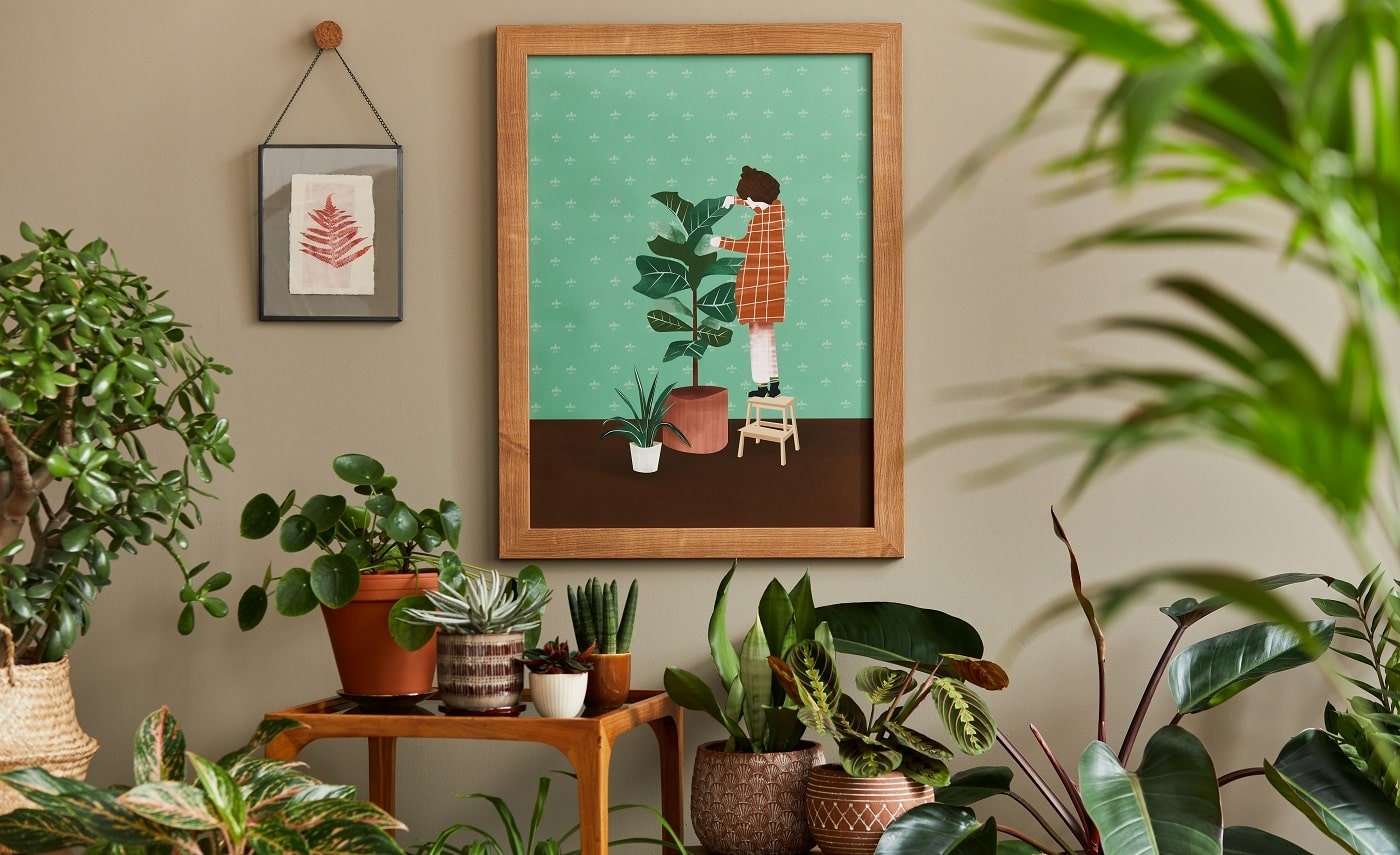 Do you remember all those places that you have visited? 
That café down the road, that coffee house where you sip that favorite cappuccino, that restaurant where you eat those delicious tacos…Oh, How mesmerizing those places are!
But if you imagine those places without all the art, they certainly will not be the same again. These places are beautiful and captivating because of the art pieces that are displayed. Otherwise, they would have been dreary, dull, and monotonous. 
That art plays quite a significant role in the décor of a space cannot be denied. So, you must add a sense of flair even to your home to enhance the beauty of the space. 
With myriad varieties of art, we know how challenging it is to lay your hands on that perfect piece that will complement your space. To make it easy, we are discussing the different types of art which you can consider to add color to your home today. 
Different Types Of Art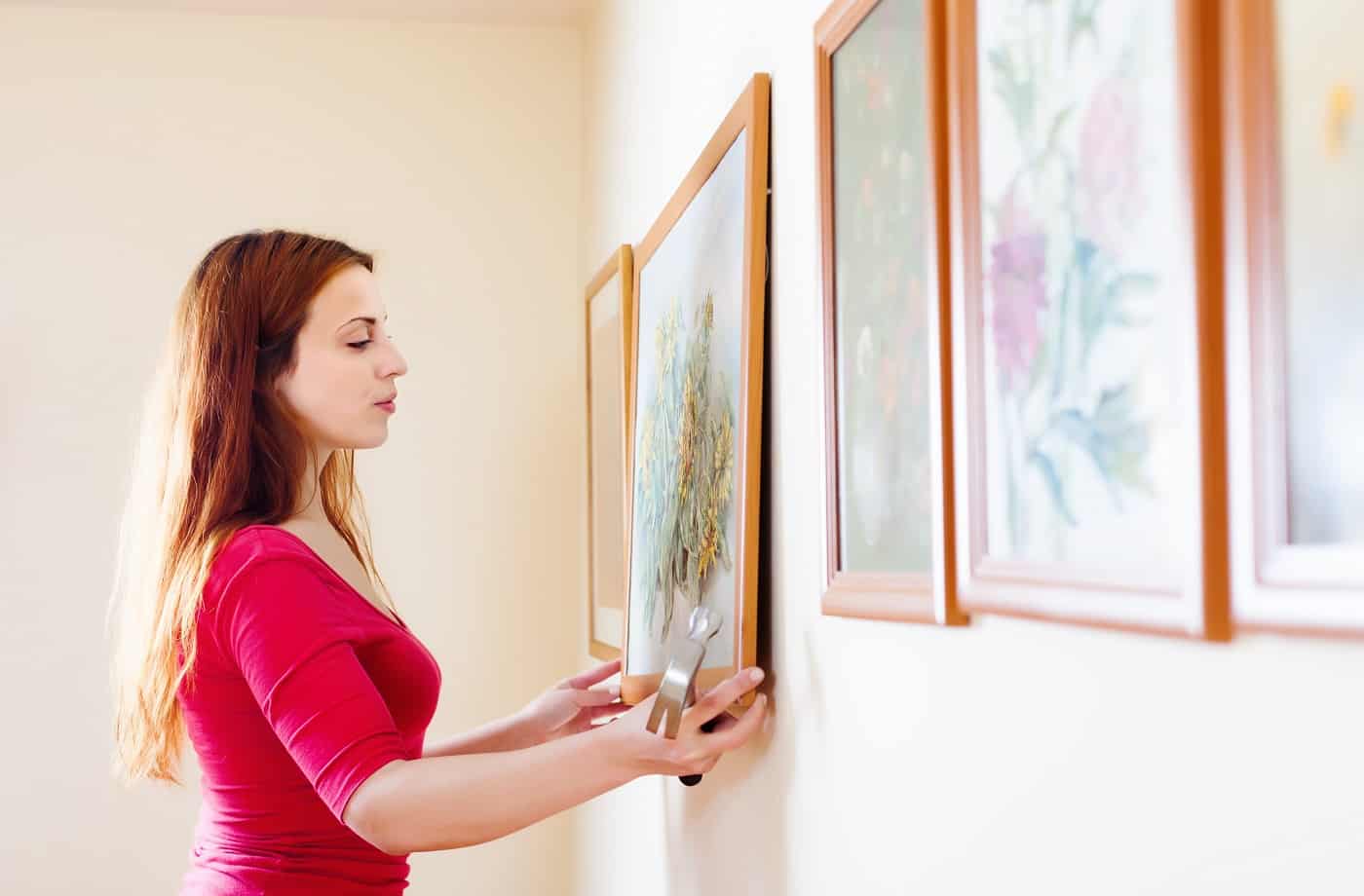 Categories Of Art
The decor of your living space would look dull and boring without art. And, the arena of art is vast, and so there is quite a variety to choose from. So, let us take a look at the different types of art.
Fine Art
Fine Art is basically creative art. To put it in a nutshell, this art form is recognized for its aesthetic design and elegance. Illustrations and visualizations such as paintings, sculptures, and the like are the heart of fine art. Creating works of art through printing also comes under the arena of fine art. Fine art is that bumbershoot which envelopes a wide range of artistic disciplines. 
Applied Art
Applied art implies decorating your objects of everyday use to make them aesthetically appealing. This kind of art generally beautifies useful things by designing them artistically. The art items are constructed imaginatively, keeping beauty and function in mind, as against fine art, which just focuses on the aesthetic appeal of the object. 
Visual Art
Visual Art encompasses a variety of artistic works that are visually appealing. Painting, sculpture, printmaking, drawing, architecture, crafts, and ceramics fall under the category of visual art. Visual art also includes all the artworks that fall within the category of applied art, such as graphic art, illustration, calligraphy, printmaking, drawing, and others similar to them. 
Decorative Art
Decorative art involves those artworks in which objects of daily use are designed creatively, and are valued for their functional quality. Basketry, pottery, ceramics are some of the examples of such art forms.  
Plastic Art
To put it concisely, any art which requires molding or modeling into any form is referred to as plastic art. Sculpting, Ceramic pottery, Chinese porcelain, and Origami paper folding are some examples of plastic art. 
Types Of Art
Are you planning to spruce up your living space with works of art? Then you need to ensure that the piece is both useful and appealing to the eyes. Among all artworks, the most popular type is paintings, followed by sculptures, the second most popular artwork type. 
So, we have curated a list of the different types of art which you can consider to enhance your living space. 
Based On Style
Abstract Artwork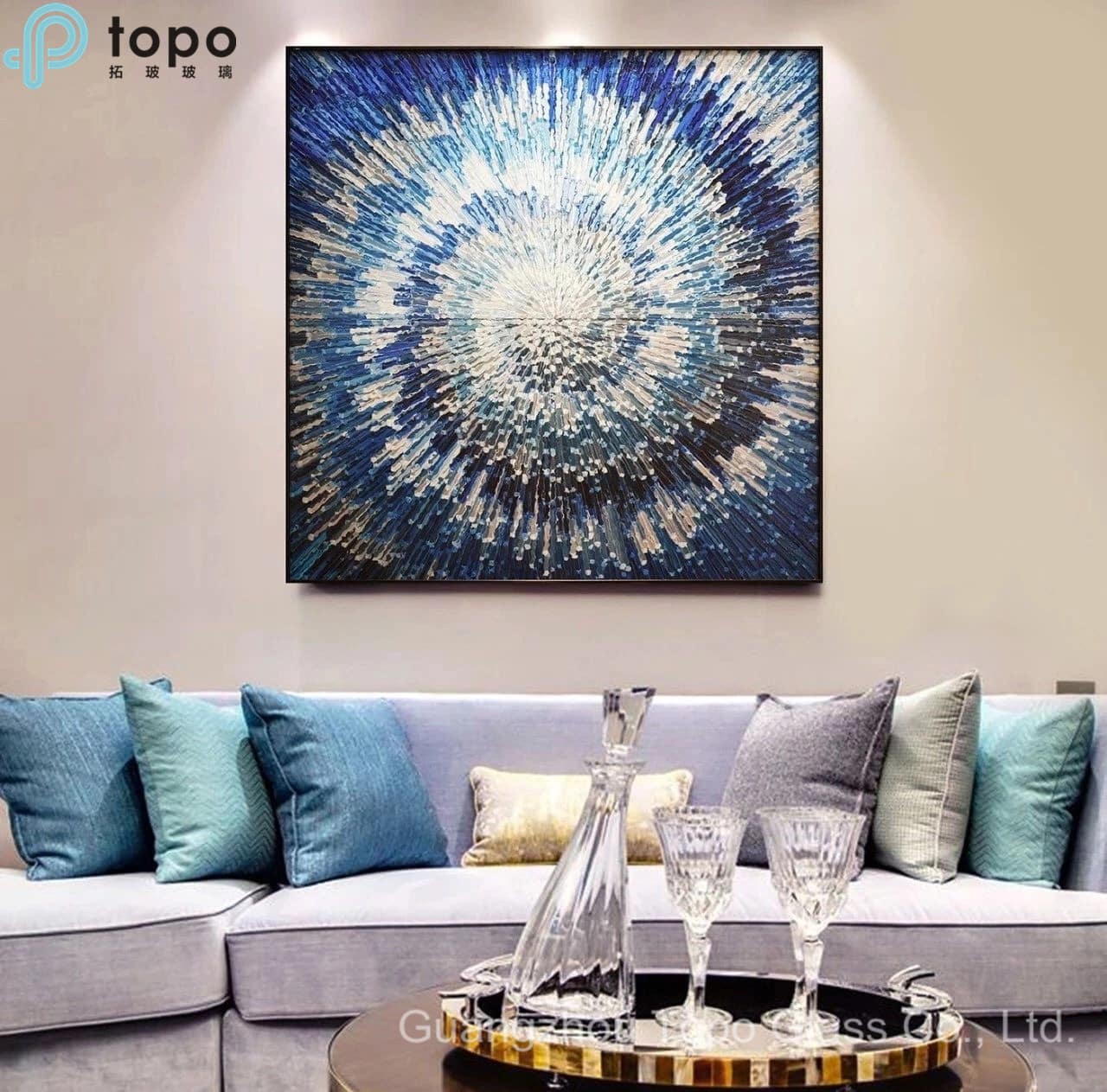 Do you remember those paintings you've come across countless times at the museums or art galleries with prints and designs? They are what we call abstract artworks. People have been using abstract artworks for decades to enhance the atmosphere of their living spaces.
What is beautiful about this form of artwork is that everyone is free to interpret it in their own way. With abstract pieces of art, your imagination is limitless, and you can reach any conclusion without any barriers. 
Want your space to look complete without cluttering? Then abstract art is an excellent choice. They not only add aesthetic value to your space but also jazz up its décor.
Contemporary Art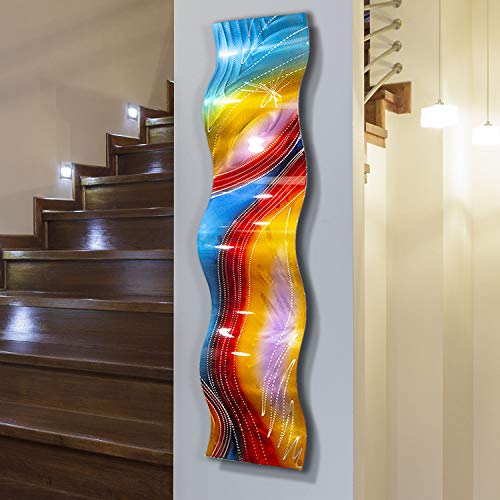 If you want to decorate your walls with something fresh and innovative, then contemporary art is best. Contemporary art has been gaining popularity because it is unique and is aesthetically appealing. 
Contemporary art gives birth to new perspectives through its vibrant colors, shapes, outlines, and forms. With its strong designs and bold colors, it can breathe new life into any space of your home. So, if you want to improve the atmosphere of your room, add some pieces of contemporary artwork with ample spacing between them. 
Graffiti Art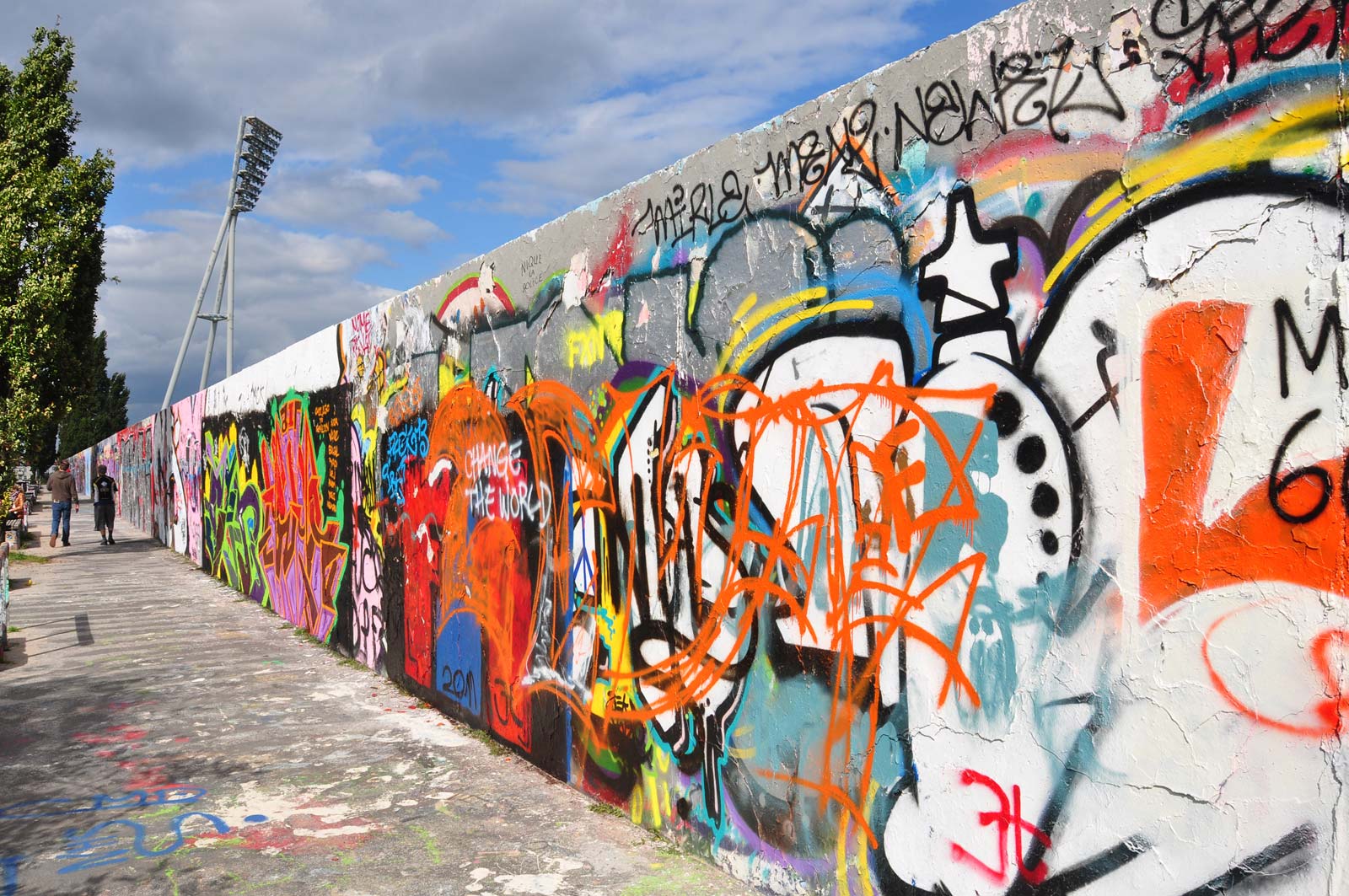 Since the 1960s, Graffiti art has been highly popular. Often referred to as street art, this art had its origin in the cities of Philadelphia and New York. Spray paint, stencils, acrylics, and markers were used to color up the walls of the buildings, subways, billboards, and public spaces.
This form of art was basically used by people to express their dissatisfaction with life. Since most countries view this form of art as vandalism, you can use it to decorate the walls of your home.  Because they are kaleidoscopic, Graffiti arts are captivating. 
If you want to transform the dull and monotonous atmosphere of your home into a cheerful one, then Graffiti art is the way to go. You can hang the canvases of Graffiti art and spruce up the décor of your living room. Their vibrant hues will make your spaces look welcoming and joyful. 
Mosaic Art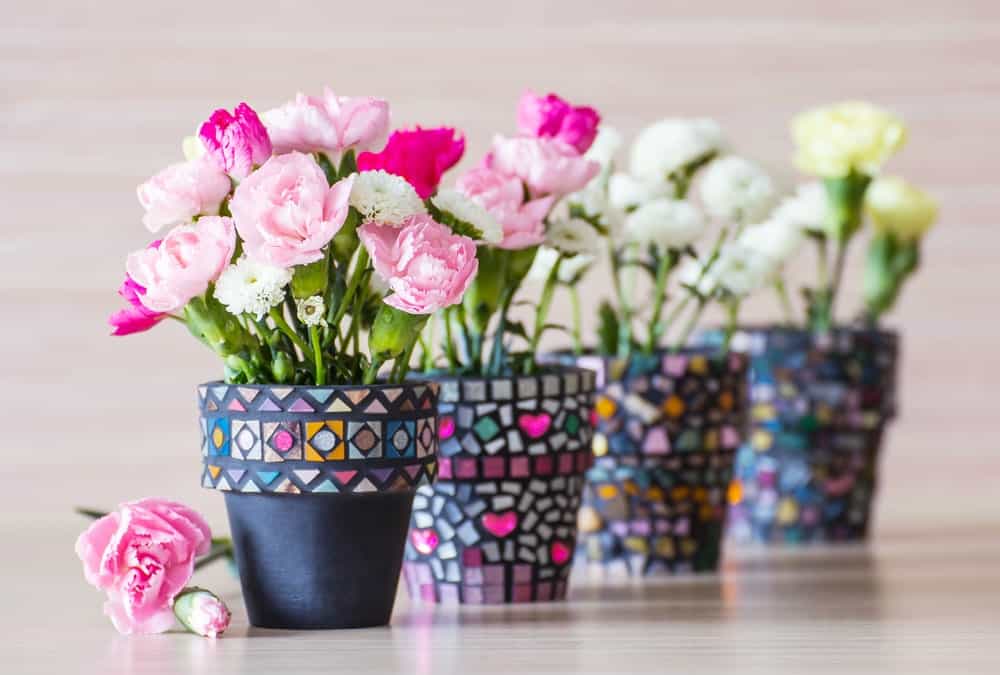 If you are in quest of an art piece that is unique and exquisite, then Mosaic Art is an excellent option. Mosaic art entails arraying a bunch of bite-sized tiles of varying colors to create a masterpiece for your place. 
Mosaic arts can be used in numerous ways. You can decorate the living space with ornamental pieces made of mosaic, and you can also design an entire wall with mosaic pieces. Because these art pieces produce incredibly beautiful effects, they are ideal for sparking life into your home. 
Because of their high versatility, you may use them to design your nameplate or place pots of mosaic on the windowsill. Their vibrant hues are perfect for transforming your dull space into a lively one, and guess what – you'll love them!
Cubism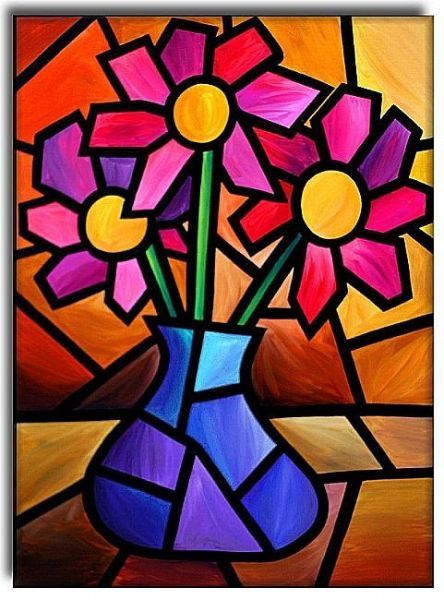 In the 20th Century, Cubism which began as an art movement, later came to be recognized as an art form. The artists of contemporary times draw inspiration from this it. In this art form, the object is painted in a way that can be viewed from multiple angles. 
Cubism art has become one of the most popular artworks among those who love to decorate their dwelling place with sophisticated pieces. Because of their sober colors, they add a simple, minimalist, and very elegant touch to any living area.
Sculpture Art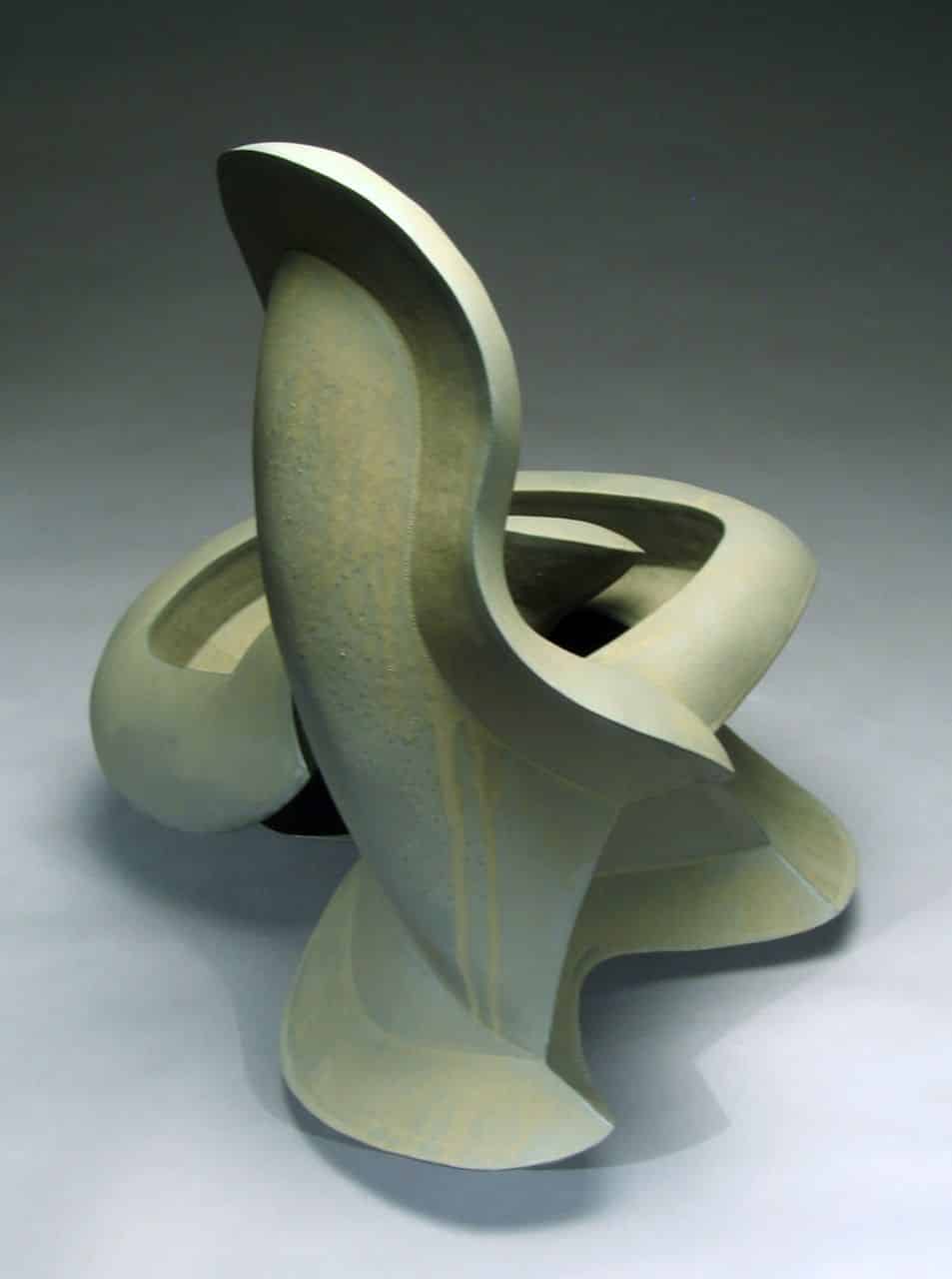 Art is highly versatile as it can be in any form and not just confined to the walls. One such example is Sculpture art. If you want to add a tinge of classiness and sophistication to your dwelling space, then adding a few sculptures will help with that. 
Though they are slightly on the expensive side, they impart a lavish look to your space. Such pieces are sure to capture people's attention. 
Calligraphy Art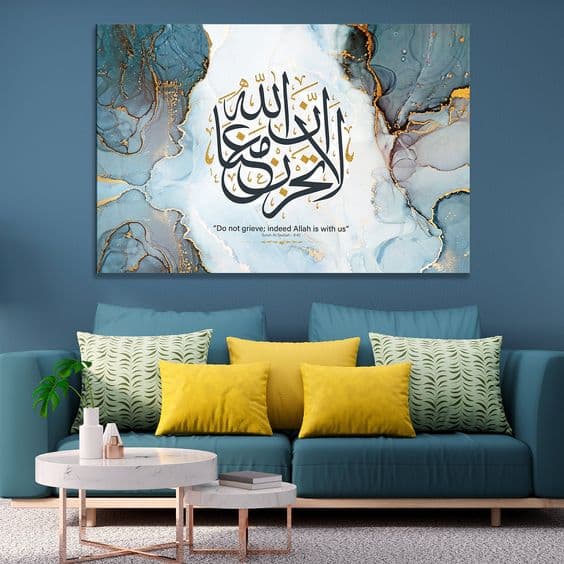 If you have plain walls and want them to look elegant without adding vibrant colors, then calligraphy art is your go-to option. Initially sighted in Chinese arts, words are so skillfully fashioned into evocative pictures that it nearly seems like a pictograph. 
This form of art is predominantly practiced in the Far East. Because of its intricacy and elegance, it beautifies an otherwise uninteresting wall too. 
Chinese Art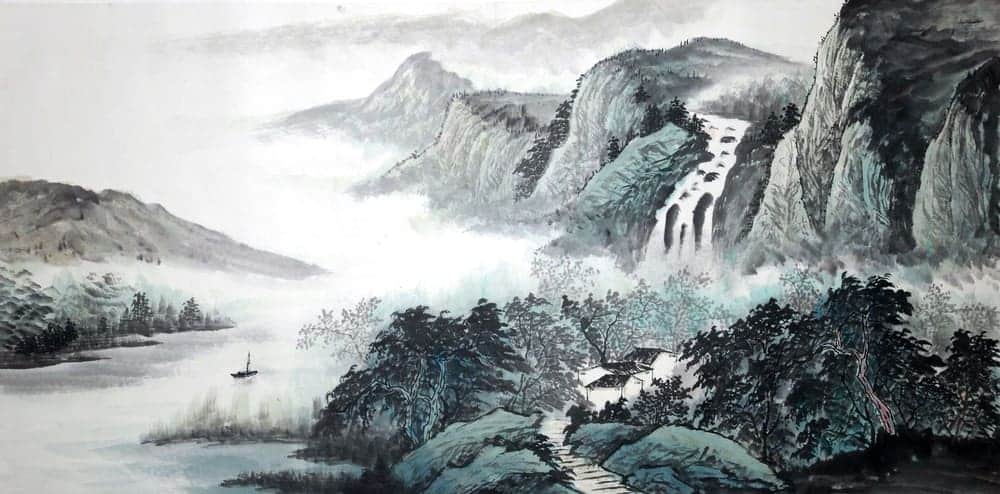 The Chinese artwork is unique and creative and can transform your living space in unimaginable ways. Chinese ceramics, calligraphy, metalworking, jade carvings, terracotta sculptures, crafts like lacquer, and jewelry art are all the myriad forms of art that you can incorporate in your home. 
If you are fond of Chinese art, then you'll love the ink art painting done on silk paper. You can hang them on the wall of your living room, and let their subtlety transform it. This artwork is perfect for the minimalist who would love to incorporate a simple yet elegant piece in their home décor. 
Stained Glass Art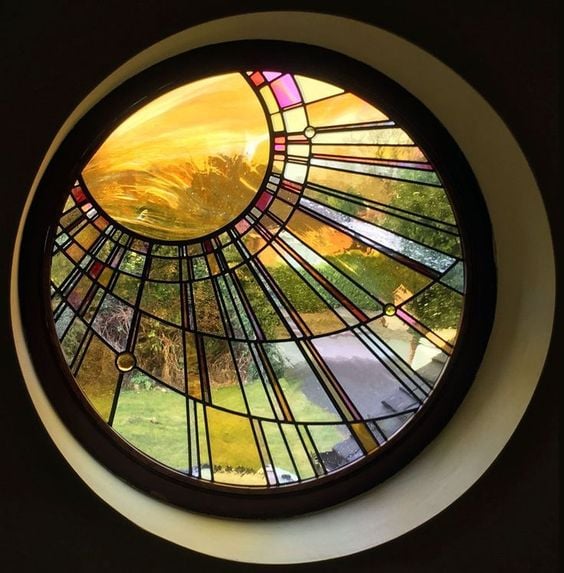 If you are the one who loves beautifying their space and constantly looking for something with an aesthetic appeal, then stained glass art is the one for you. This artwork is highly versatile, and it works with almost any style, complementing any window or aperture. 
You can enhance the aesthetic appeal of your space by replacing regular glass panels with this stained glass. Be it the window of your bathroom, kitchen, or living room, you can transform its décor with this art form. 
Also, stained glass pieces can be used on ceilings as well – surprising, isn't it? Your room will look breathtakingly beautiful with sunlight falling upon this glass art. Though they are available in numerous colors and designs, they can even be customized to your liking. 
Japanese Art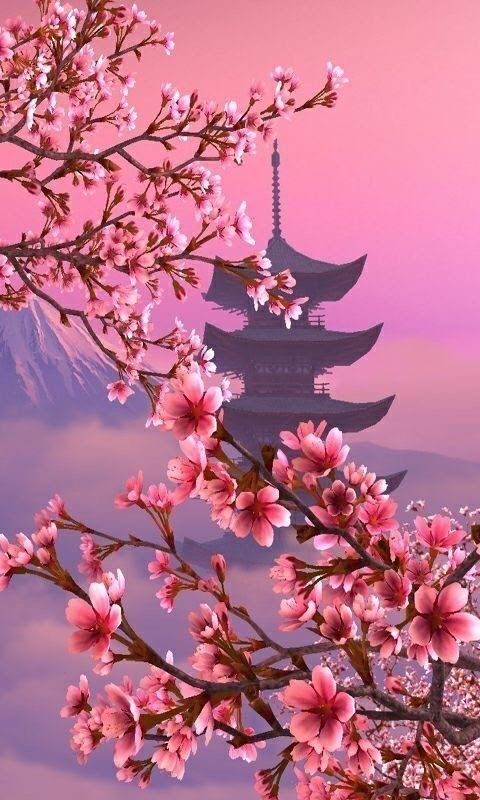 Japanese art will furnish your home décor with elegance because it is gentle, simple, and peaceful. If you are looking to add life to the wall of your living room, then hanging canvases of Japanese art will be an ideal option. You will be stunned by its phenomenal beauty. 
Ceramics, textiles, lacquer, and woodblock prints are some forms of Japanese art that you can incorporate into your home and enhance its aesthetic appeal. In case you are looking for one for your bedroom, then a cherry blossom design would be perfect.
Along with that, the art exhibiting the ancient battle prints would perfectly complement your space. So, without waiting any further, get one for your dwelling place. 
African Art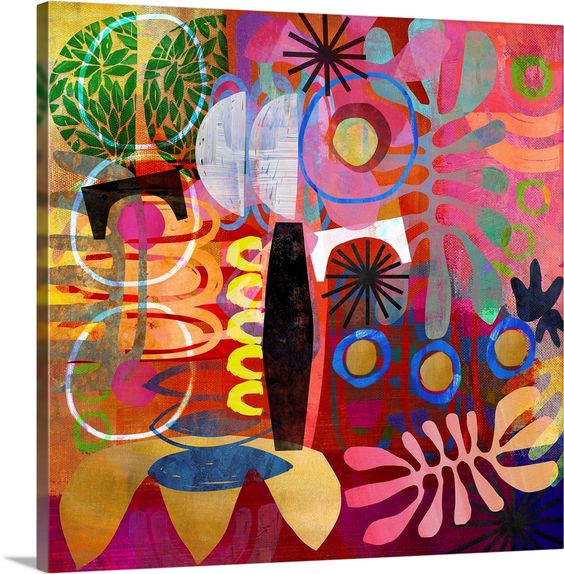 African art was recognized as an art form only after the 20th Century. The pieces of this art form are breathtakingly beautiful and will leave you in awe of their beauty. Because they are created with such intrinsic details, every piece of this art form seems to convey a story. 
If you are planning to transform the décor of your home and make them alluring and captivating, then you must definitely try African artworks, for their spirits will furnish your home with a rich appearance. You can use them in any way you want and transform the atmosphere of your home. 
Sculptures of African artworks will perfectly complement that dull corner of your living room. And, their paintings are sure to spruce up your blank walls.
Aboriginal Art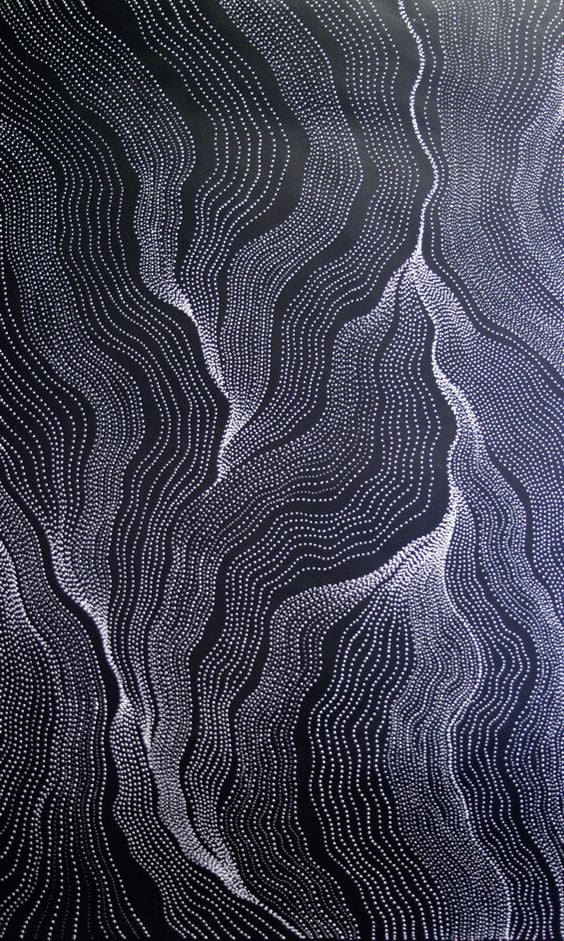 This art form had its origin in Australia around 60,000 years ago. Primarily, rocks, grounds were used for this art form, but in contemporary times, canvases are used for Aboriginal arts. Dot-painting is the most well-known Aboriginal art.  
Because the aboriginal people lacked a language, they relied on drawings and symbols to communicate, which has now become a prominent kind of art. Earthy tones and colors of the sea are primarily used for this art form. At times, vibrant hues are also used. 
You can use this art form to jazz up the plain décor of your space, and it would be ideal for the hallways and living rooms. 
Based On Design
Metal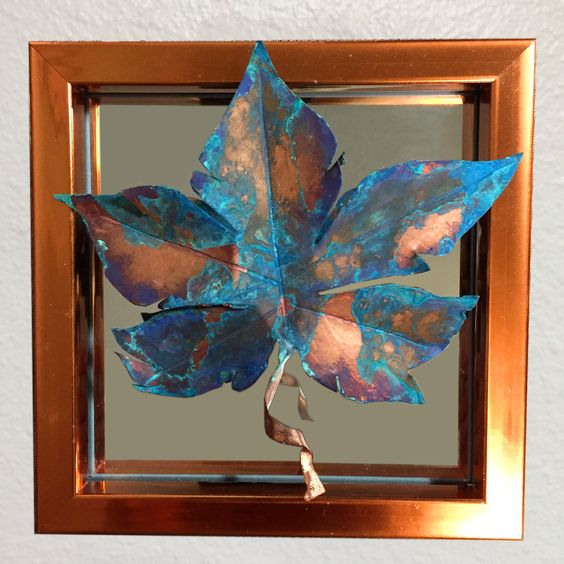 Metallic artwork would complement the décor of your home in a wonderful manner. They are perfect for adding sparkle to your space. Metal wall art is highly versatile. You can easily get a sculpture or a canvas for your home. 
If your wall is plain white, then you can accentuate your space with canvases of metal art. Because of the sparkling and glittering metallic colors, metal wall arts brighten up your dwelling spaces. 
Textured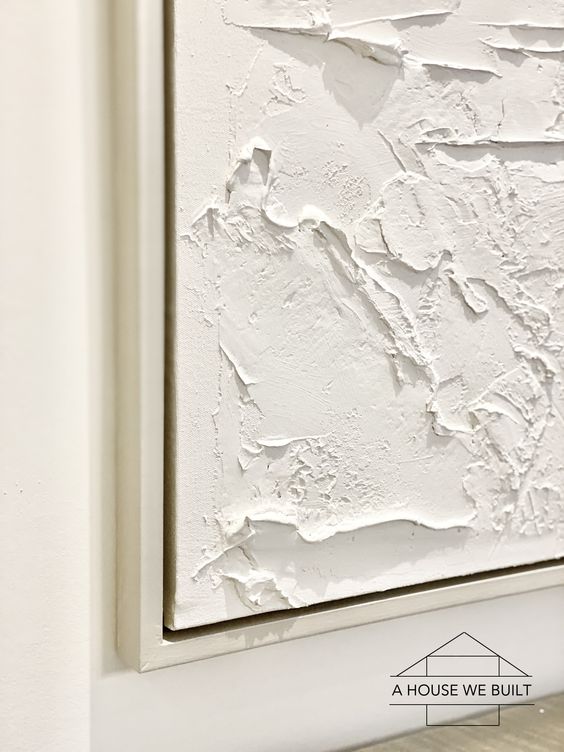 If you have a fetish for unique things and want something that would stand out, then you must take a look at the textured wall art. It will add life to your home décor. You can invest in decoupaged antlers, wall hangings, dishes, and similar things to make your walls attractive. 
So, you must choose artfully to match the texture of the art to the theme of your space. In case you prefer boho, then you must choose tapestries and ancient keys if your theme is industrial. But, plates would be ideal if your setup is modern. 
Retro-inspired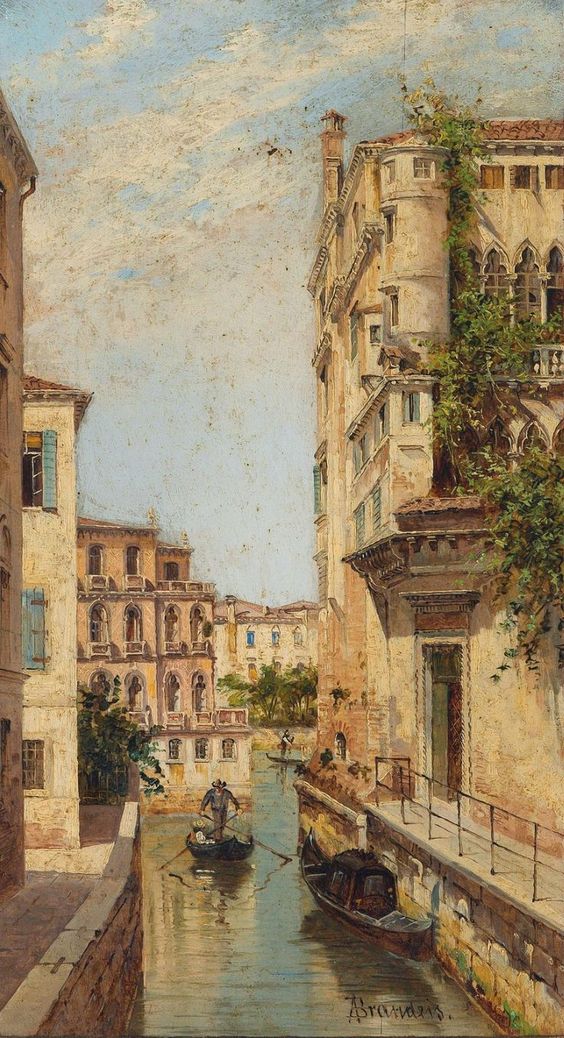 Do you wish to preserve the essence of the past in your modern dwelling? People are increasingly using vintage or retro-inspired pieces in the decor of their homes. 
If you are somebody who is fond of traditional and classic designs, then retro-inspired art would perfectly complement your personality. You can give your space a complete makeover by using antique art pieces in your space. 
Because of their subdued hues and bold lines, the vintage art creates an evocative atmosphere. So, adding vintage wall art to the blank walls of your living space will perfectly accentuate your home décor. 
Map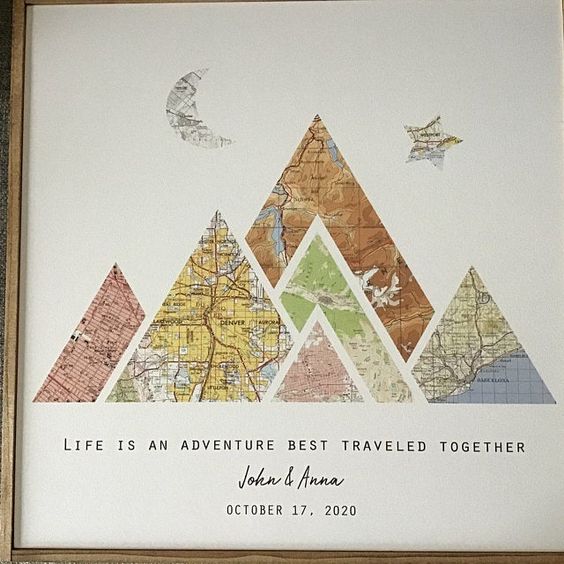 Are you a person filled with wanderlust? Then you must consider a world map mural for your dwelling space. It will gracefully accentuate the explorer within you and will perfectly complement your personality. 
Not only will they be a great conversation starter, but they will also bring sophistication and culture to your home. You can customize them according to your taste and, of course, space! They are unique, and their vibrant aesthetic features will add life to whichever space you wish to. 
Coastal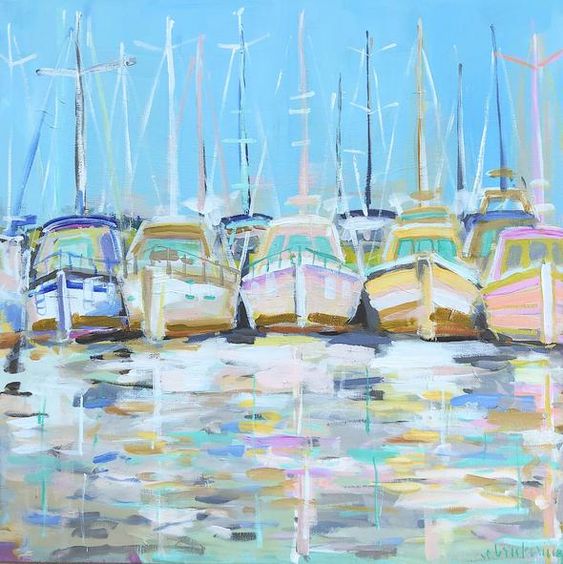 Coastal artwork might be a fantastic addition to a room that is tiny and cramped or one without a window. The coastal scenery will make your compact room appear to be capacious. 
When you return home after a long and exhausting day at work, you can immerse yourself in the coastal art beauty and escape from the hustle-bustle of life. It will help you to soothe your mind. The clear water of the sea, the turbulent surf, and the white sand beaches will calm your mind. 
The coastal artwork is perfect if you are on the lookout for an aesthetically pleasing piece for your living space. If you are planning to get coastal art for your living room, the multi-panel coastal art would be excellent. 
Watercolor Art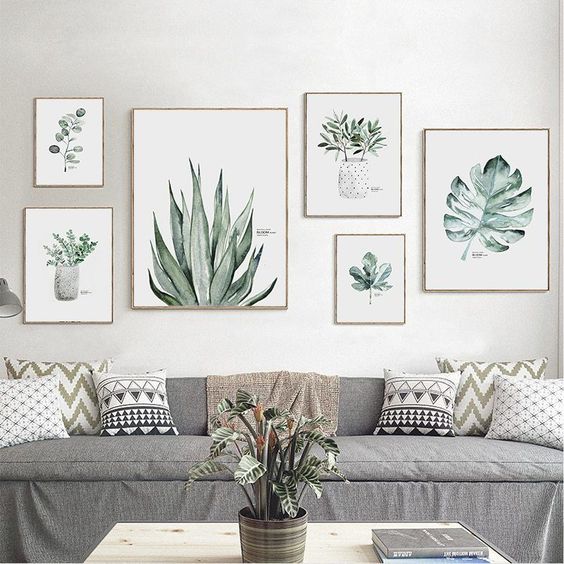 Watercolor art makes a perfect piece for almost any living space because of the marvelous colors used to create it. They can make any space look charming and elegant. The watercolor wall hanging can spruce up the atmosphere of your living space.
If you have plain white walls in your living room, consider hanging three-panel wall art, and see how your living space is brightened up due to the vibrant hues.
The arena of watercolor art is really diverse, and you may choose any size, and any color tone you wish to have. You may even use more than one canvas on the walls. Make sure to have ample spaces between the hangings so that the vibrant hues of every canvas are clearly seen. 
Animal Art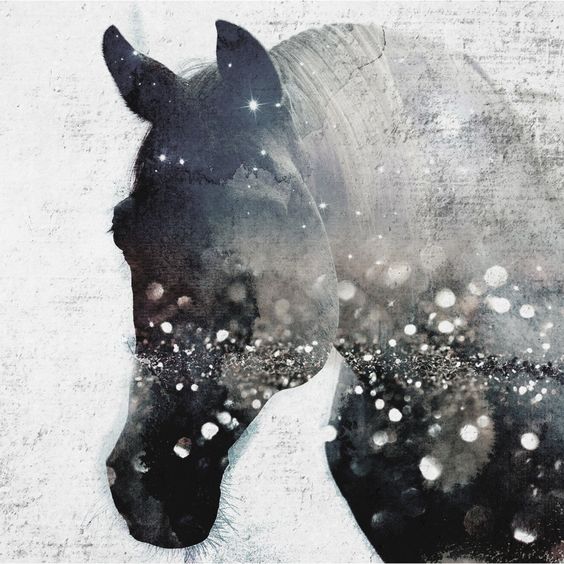 Have you ever heard of animal art? If not, then we have something for the animal lover that you are. If you are an animal lover or a pet owner, then you can adorn your home with art pieces of animals. 
These art pieces are not just limited to wall hangings. You can buy sculptures and place them in any one corner of your living room and let the art do its magic. If you do not really prefer sculptures, then you may even opt for 3D paintings. 
3D art hanging on the central wall of your living room will arrest the attention of every guest that walks in and will jazz up the atmosphere of your space. 
Prints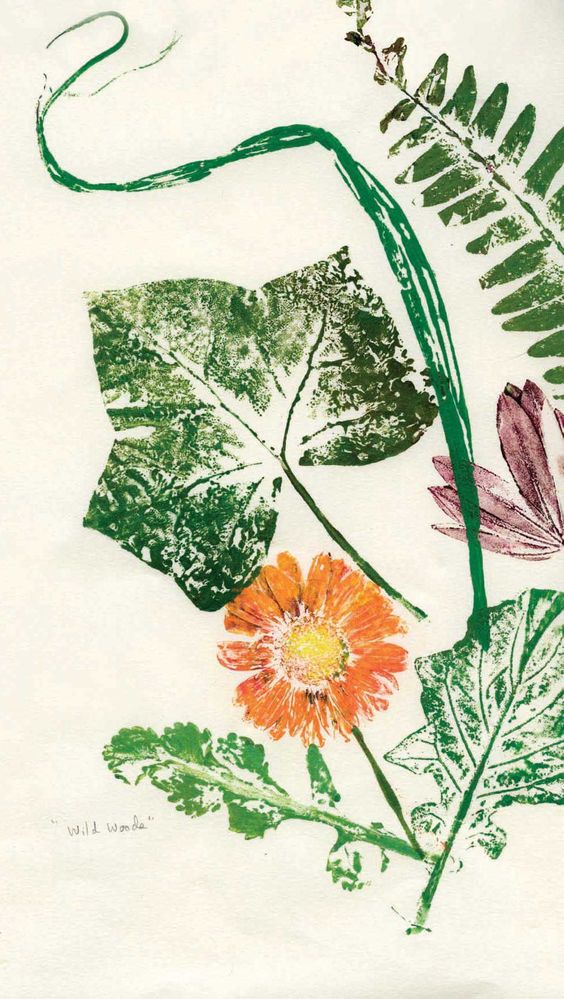 For decades the most popular form of art has been print. With this form of art, you can get anything for your walls. 
Want to frame that exquisite picture of the sea you took while vacationing in the Maldives? Or, the breathtakingly beautiful mountains which you clicked during your visit to the Alaska Range? You can get anything printed in frames and hang them on the walls of any space you wish to. 
You can enhance the aesthetic appeal of your room with such exquisite pictures and grab the attention of anybody visiting your home. 
Based On Features
Personalized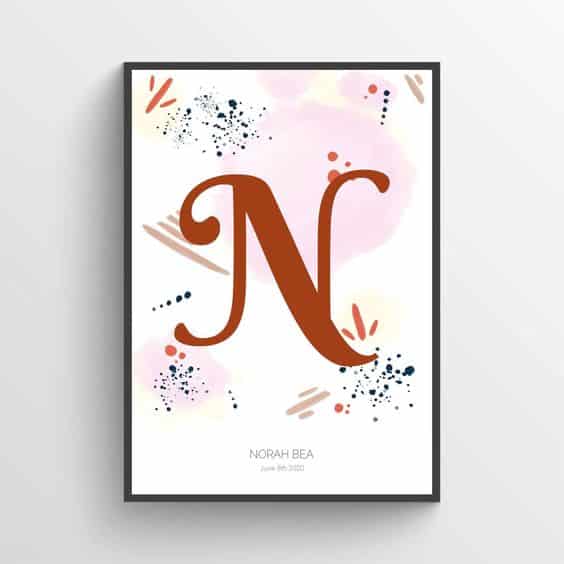 If you are fond of collecting things out of the ordinary to decorate your space, then consider getting personalized wall art. Personalized art is something that you will not come across in anybody's home. It will not only be unique but a special one for you. 
For personalized wall art, you can get your name or your initials framed. There are people who also use their wedding anniversary date to get personalized wall art. These names, initials, dates are only yours and would really make up a great art for your home décor. 
You can customize them in any shape and size that you want. The personalized wall art will not only accentuate the walls of your space but will also honor your special moments. 
Hand Painted Murals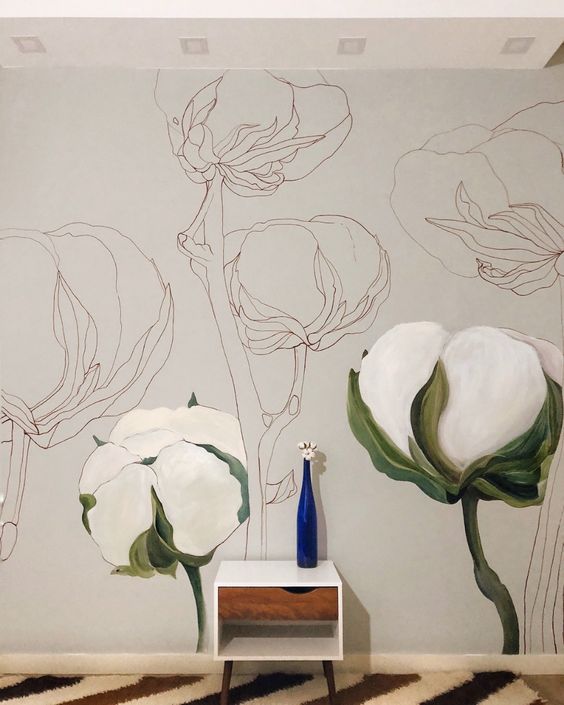 You can revive those empty walls of your home by adding hand-painted art to them. One thing that you will surely love about hand-painted art is that they are unique. 
The hand-painted pieces you will get to decorate your living rooms will only be yours, and nowhere else to find. And so they might cost slightly on the expensive side. But because they are unique in essence, they are worth every buck that you spend. 
In this way, you even get to support and boost the confidence of the artist whose hand-painted art you consider worthy enough to adorn your space with. Such pieces also furnish your walls with a soul and enhance the aesthetic appeal of your space.
Collection Of Artwork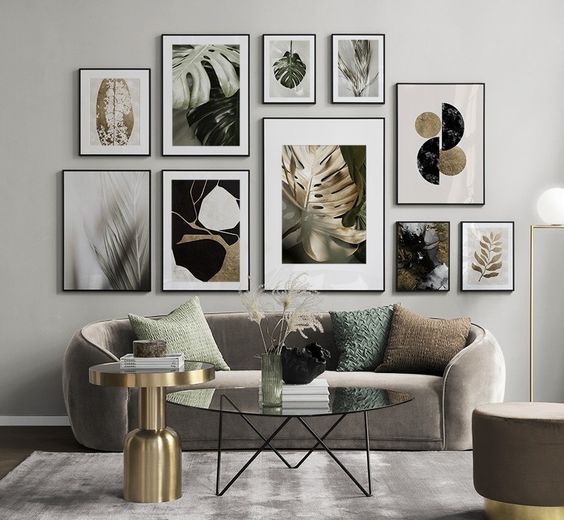 Are you looking for a unique artwork that will sweep people off their feet? Then you must consider adorning just one wall of your space with a collection of artwork. People usually use this type of artwork for the wall going down the staircase. 
Apart from the staircase, the wall right or left to your couch will be perfect for this type of artwork. It will be aesthetically appealing and will also spark a conversation among the people sitting in the living room. 
Moreover, you don't need to worry about matching pieces. Just keep in mind that you need to incorporate the pieces of the same elements to produce a stunning effect. You can adorn your space with a collection of artwork without much hassle. 
Framed Art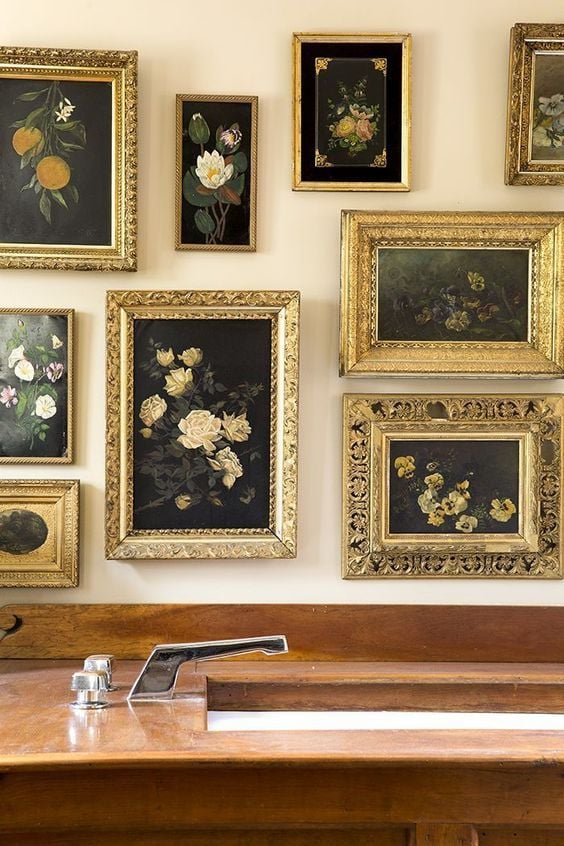 The market is saturated with pieces of artwork, both framed and non-framed ones. If you buy non-framed ones, you will have to get them framed, which will again take a day or two. 
You can also customize the type of frame you want. Customized frames accentuate the artwork and also add life to the décor of your home. Those visiting your home will love this and definitely talk about it. And, surely your artwork will last you longer than you can imagine. 
Interior Or Exterior Artwork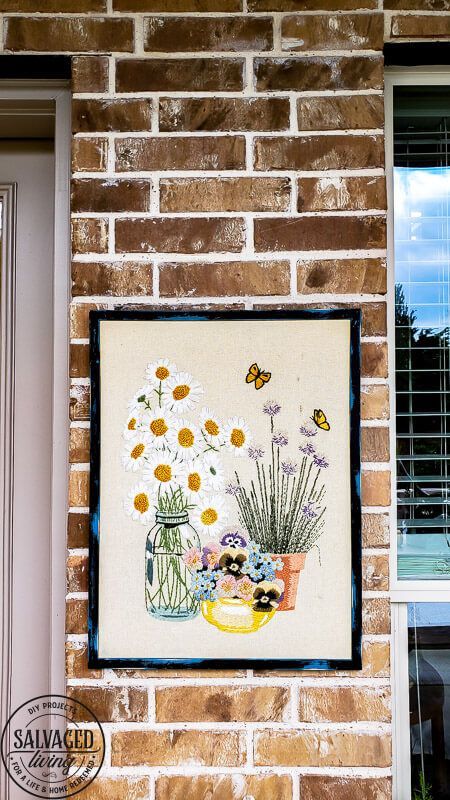 Did you know that art pieces can be used not only indoors but outdoors too? Those designed for outdoor purposes are highly durable, for they can withstand all the elements. But, there are also art pieces that are explicitly designed for indoors. These are delicate and require handling with care. 
You can use art pieces to adorn your verandah, balcony, or walkway. Bright and vibrant hues will liven and brighten up your walkways, creating a welcoming atmosphere for your guests. 
Based On Different Materials
Canvas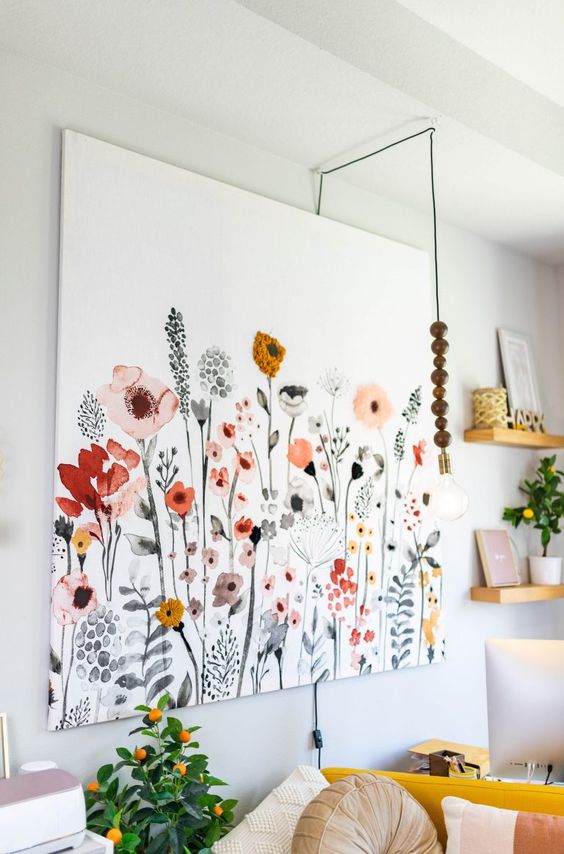 It is an undeniable fact that canvas art is captivating. You can use printed images and posters to decorate your walls, but they wouldn't create the aesthetic appeal that canvases will. Moreover, you don't have to worry about the details being lost in canvases, thanks to their large size. 
Bright color canvases can drastically improve the décor of your home and will also spruce up the atmosphere of your space. Canvases are ideal for living rooms where all your guests are honored. They will brighten up your space, thereby enhancing the décor. Also, you can customize the style and the size as per your preference. 
Wood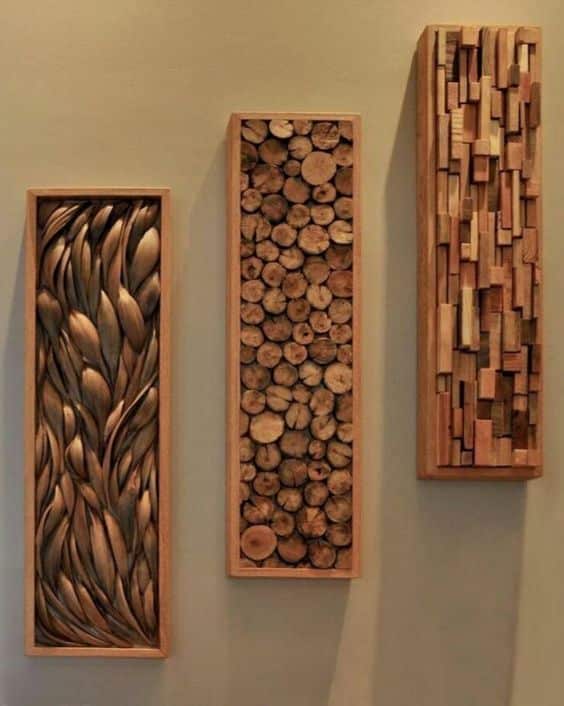 For decades wood has been used to enhance the décor of the home. If you are looking for stunning art for decorating your living room or the dining area, then wood art pieces will be an excellent option.
It isn't just a simple artwork, but much more than that. Because of its versatility, you can use this anywhere you want. You can customize wooden art by adding quotes and place them in your dining area. You are sure to receive compliments from your guests. 
Different Type Of Art Based On Rooms
Art is highly diverse because it is a vast arena. The art that will enhance the bedroom décor will be unfit for decorating your living area. Incorporating art in the décor of your home will add beauty and warmth to space, thereby enhancing the atmosphere of your home. 
Living Room Art Idea
Without a doubt, the living room is that space of the home where families spend the majority of their time, and so it is of utmost importance. Your living room is a reflection of your personal style, décor, and home environment. It is also the place where the guests are welcomed. So, the atmosphere of the living room should be a warm and welcoming one.  
No matter how good the furniture is, how beautiful the walls are painted, but if you don't decorate the walls of the living space, they will appear to be dull and dreary. So, the need of the hour is a good artwork that can add life to your space. So, let us explore some of the artworks which you can incorporate in your living room and jazz up the appearance. 
Postcard Art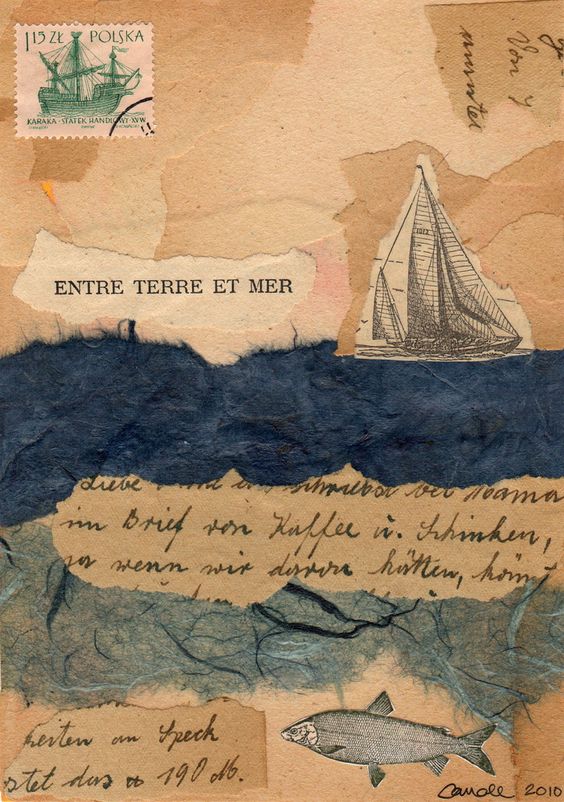 For those whose hobby has been collecting postcards, then decorating their living space with postcards is an excellent idea. Postcards really make up for stunning décor. The bold and vibrant hues of the postcard art will liven up your space. You can either frame it to furnish your space with a refined look or keep it non-framed. 
Coral Art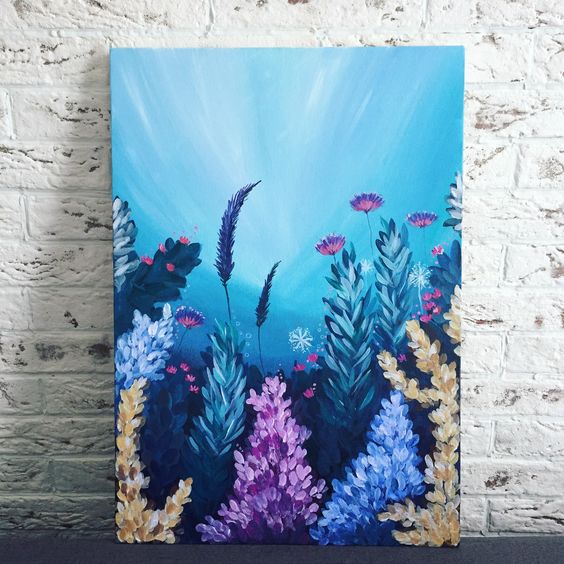 The décor of the living room should be warm and welcoming, and so adding coral artwork in the space will enhance its appearance. Because of its bold and vibrant colors, the coral artwork brightens up the room no matter how dull or boring it appears to be.  
Squirt Art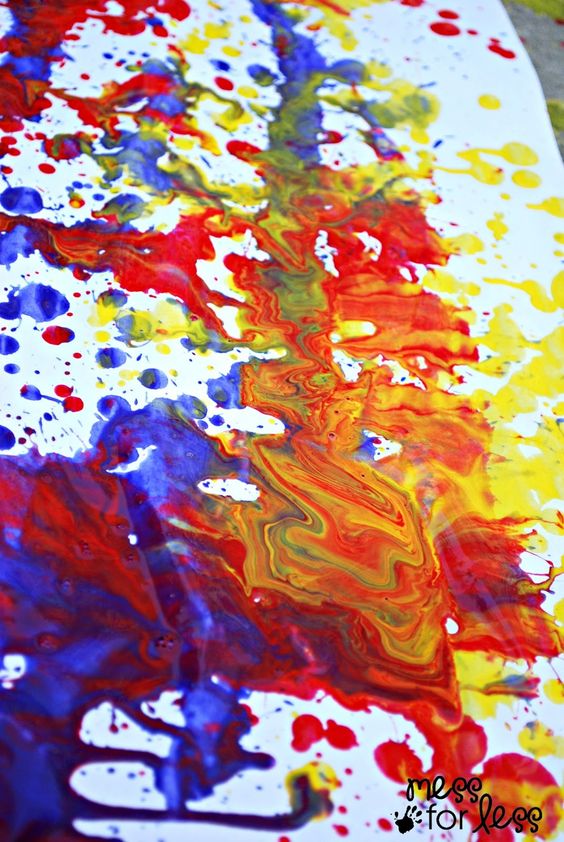 Wondering what kind of décor will be suitable for the white walls of your living room? Try Squirt Art, for you wouldn't be disappointed. The kaleidoscopic painting is so incredibly beautiful that you can not help but stare. Place it against a white wall and let the artwork do its magic. It will transform the bleak atmosphere into a bright and cheery one. 
Contemporary Wall Art In Black And White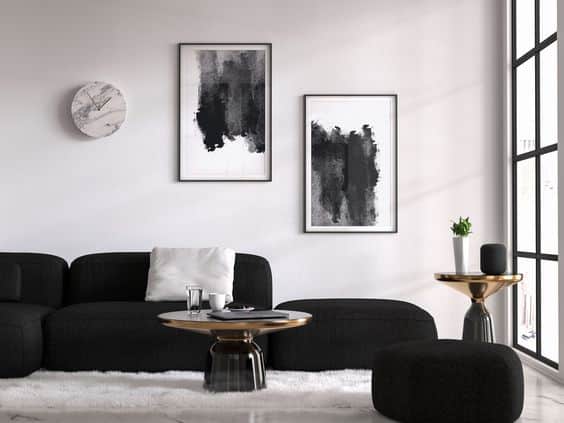 For the minimalist in you who loves to keep things classy, then contemporary wall art is an ideal option. It will add a touch of classiness to your living room while also keeping it easy on the eye. Not every time do you need to make use of colors to make your space attractive and alluring. Black and white will also make your space aesthetically appealing only if you use it correctly. 
Contemporary black and white art has an undeniable allure and beauty that will quickly change the ambiance of your living room into a classy one. 
Metallic Sculpture Art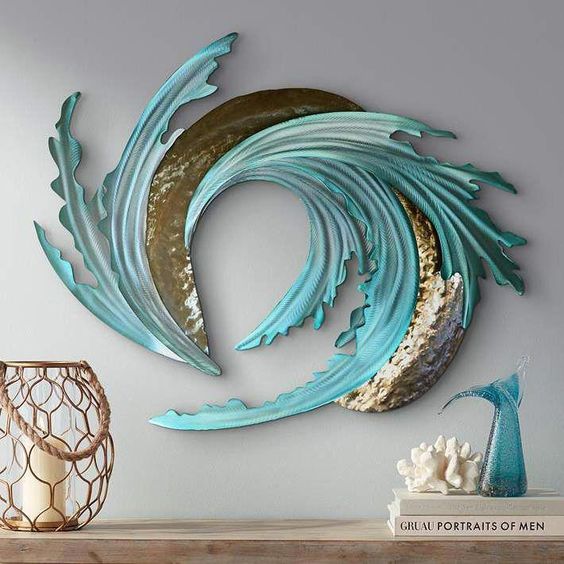 You can transform your living room by adding metallic sculpture art and make it look more sophisticated and graceful. You can fix them on any wall that you want. Be it above the couch, opposite to it, or place it above the furnace. If you're going to give the décor of your living room a complete makeover, then Metallic Sculpture is perfect. It will provide an elegant yet fashionable appearance to your space. 
Dining Room Art Ideas
Not to forget, the dining room is the second most important area where dinner is served to the guests. As such, the decor of the dining room should be inviting and pleasant. It is also a place where the whole family meets after a long, exhausting day to eat supper together. Hence, the decor must be lively and, as such, a brightening one. 
So, let us explore some artworks which you can use to spruce up your dining room. 
Wooden Wall Art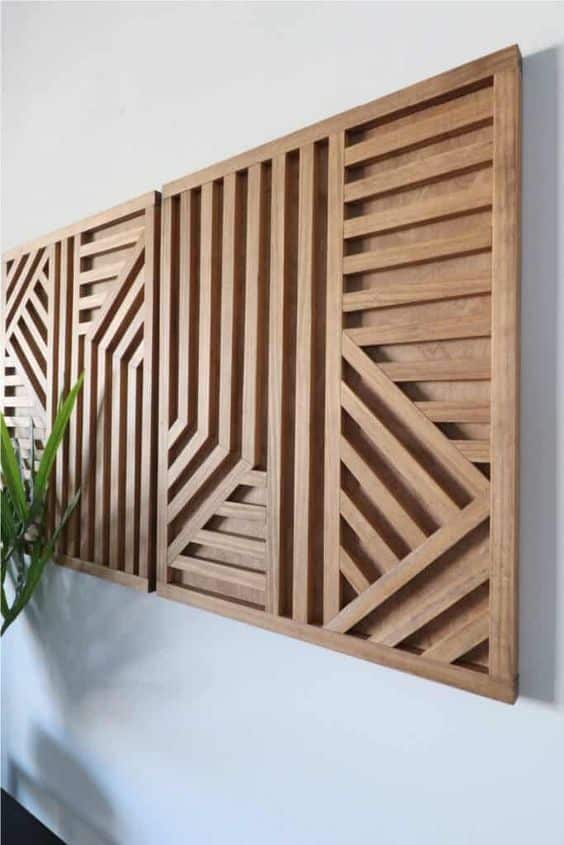 The decor of the dining room should be minimalistic. And, one of the ways to make your dining room classy is by adding wooden wall art to your decor. The wooden wall art goes with almost everything and never looks excessive. 
So, if you are on a quest for something which is easy on the pocketbook but also furnishes an elegant look to the dining room, then wooden art is what you must go for. 
Monotone Art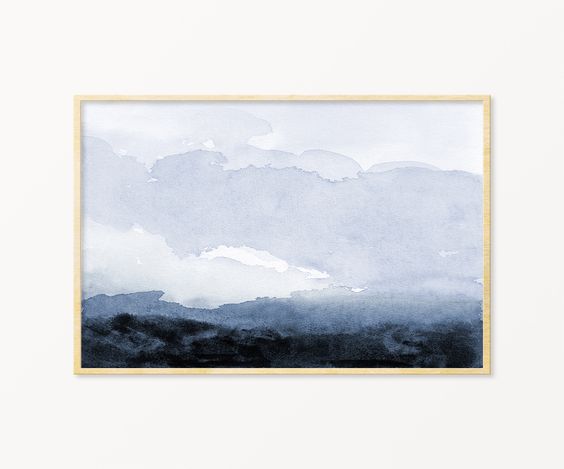 We asked a few interior designers about the best art for the dining room, and monotone art is what they said. A monotone art is sure to attract the attention of your guests. So, if you are someone who is known for class, elegance, and style, then monotone art is what you should head to buy. 
3D Art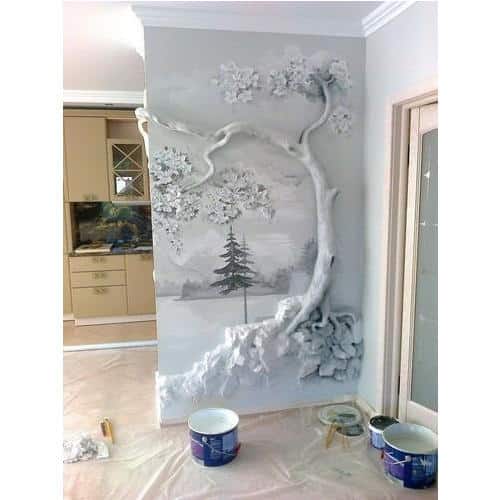 Spruce up the dull and boring walls of your dining room by adding 3D Art. Presumably, all the people that come over to your place will be having dinner as well. You must attempt to make your dining room as pleasing as you can. So, by adding 3D Art, you are sure to give their eyes something to feast on. 
Realistic Style Wall Mural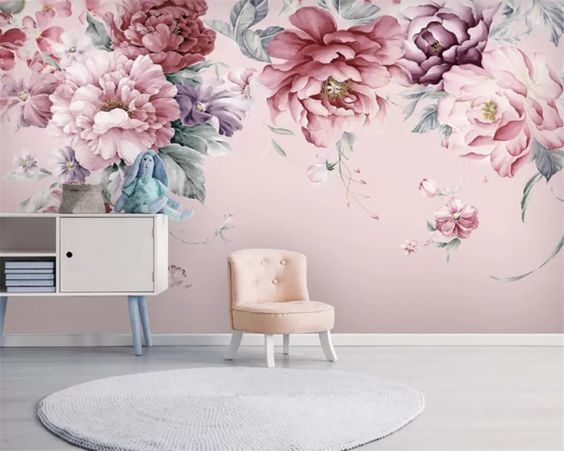 The dining room is that space of your home where during dinner, your family shares the details of their day with each other, and the place where you host your guest for lunch or high-tea. So, this demands a calm and tranquil atmosphere which at the same time must be aesthetically appealing. 
Installing coastal or nature's scenery will not only be aesthetically appealing but also create a tranquil atmosphere for your friends and family to dine in. 
Kids Bedroom Art
The bedroom of your child is equally important when it comes to furnishing it with art pieces. After school, that is the only place where he spends the majority of his day. So, don't you think that space must also be decorated with art pieces? You must attempt to make your child's bedroom as attractive as you can. 
You can never go wrong with large canvases. So, try to include large canvases of nature, seashores, and other similar canvases because children love nature. You can also get sculptures for them. Sculptures of animals fascinate kids, and so your kid will also love that. 
Children are captivated by colors, and so squirt art will also allure them. Whatever you decide to incorporate in the decor of your child's space, just make sure they are in accordance with his likings. 
Bathroom Art Ideas
You can transform your bathroom using artwork without costing a fortune. Art has a significant impact on the appearance of your bathroom. Choosing a good artwork will modify the décor of your bathroom, turning it capacious and illuminated, while a bad one will make it look cramped.
Tile Art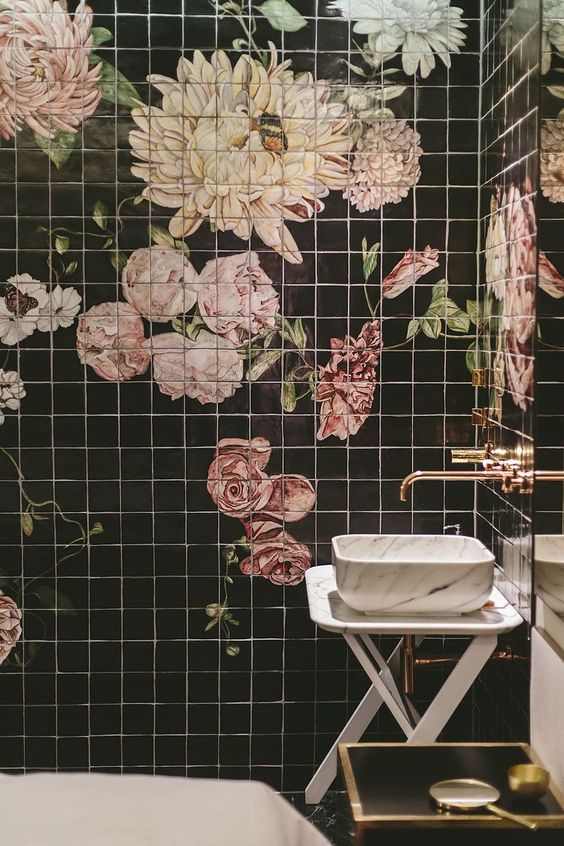 Since tile is the most common material used in the bathroom, how about using it creatively to make art out of it? Tile art transforms your bathroom, giving it a refreshing look. Your bathroom décor will get a whole lot better if you use innovative patterns to create tile art. Tile art will breathe life into your otherwise dull bathroom and will create soothing décor.
Contemporary Art Canvas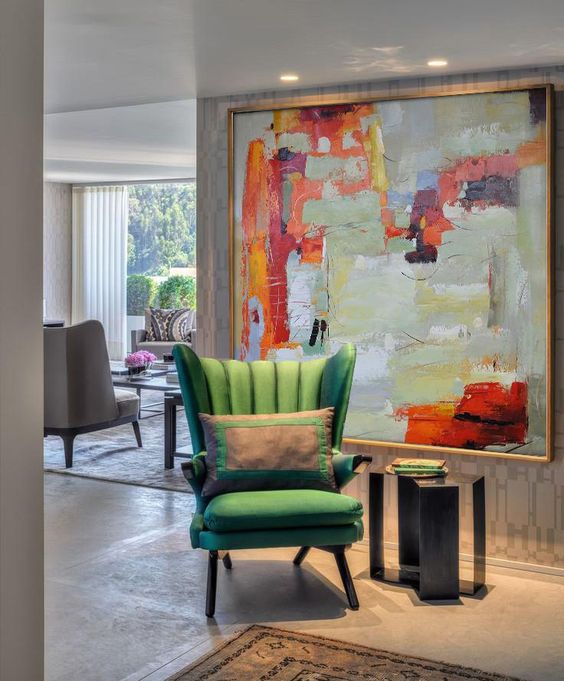 You can jazz up the décor of your bathroom by simply hanging a canvas with contemporary art. You must choose a canvas that is in consonance with the theme of your bathroom. An appropriate canvas is going to spruce up the look of your bedroom.
Nature's Touch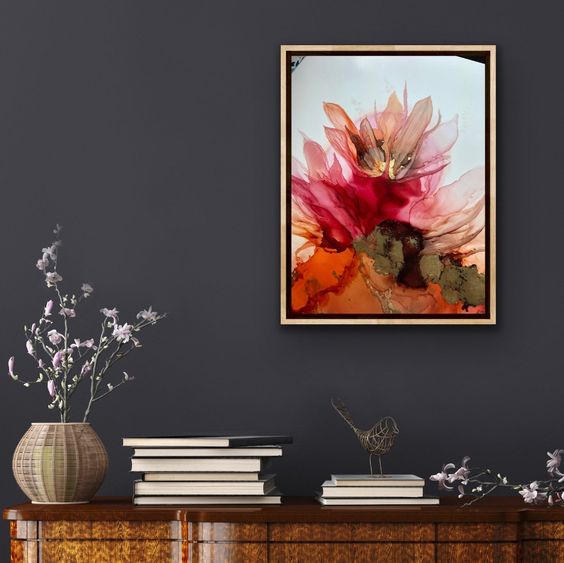 If you want to give your bathroom a sense of vitality and freshness, then you must spruce up the decor with natural artwork. Nature has a significant impact on the human mind, and with its vibrant hues, it is sure to furnish your bathroom with positivity. And, that's what you need the most in the morning, isn't it? 
As such, you can get real flowers pressed and framed, or hang paintings of flowers, plants, or sceneries. 
Seashell Art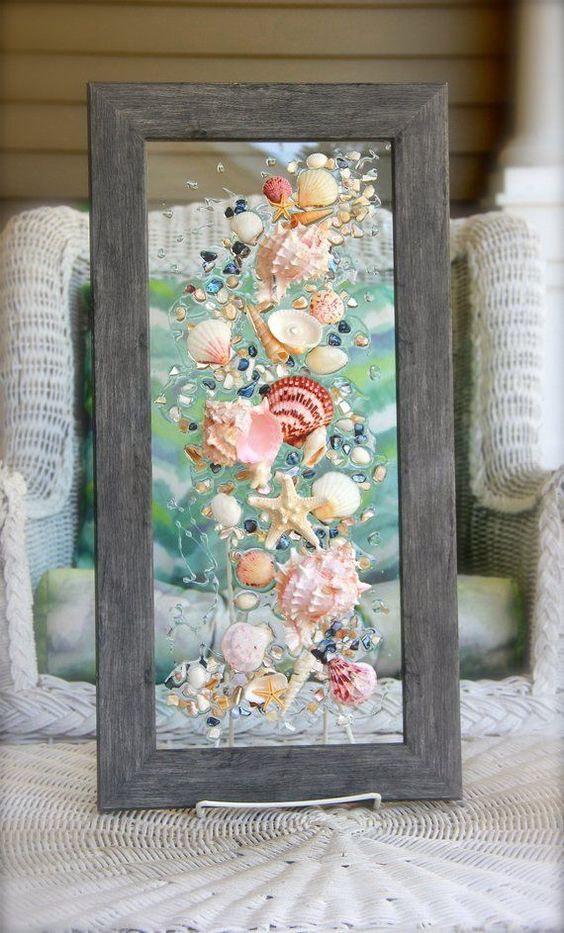 If you want to include something unique in the décor of your bathroom, then seashell art is excellent. You may create any pattern that you wish to with the seashells and stick it on any bathroom wall that you want to. You can design any pattern you want on the canvas and hang it on the walls of the bathroom. Seashell art can spruce up your bathroom décor by being easy on your pocket. 
How To Choose The Perfect Art For Your Space
Artwork enhances the aesthetic appeal of your already beautiful home. It is like the icing on the cake. Along with pulling your living space together, the artwork also catches your eyes and also adds warmth to your space.  
But with tons of art pieces available in the market, how do you know which one will be an ideal pick for your space? Finding, buying, and installing an appropriate piece of art is quite a challenge. 
Art not only enhances the appearance of your space but also adds individuality to it. Though there are no hard and fast rules for sprucing up the décor of your home, keeping in mind certain rules will help you choose the ideal art piece to complement the home's individuality. The possibilities are endless when it comes to theme, inspiration, color, size, style, and floor layout. 
Choose What You Love
When you decide to buy any piece of art, remember that you are going to look at it every time you enter that space. Be it the living room, dining room, bedroom, or any other space; you must go for only those pieces which you love. Because art is meant to be loved, so your piece must be a feast for the eyes. 
It must make you happy. Just follow a straightforward rule while choosing art for your personal space – if you don't like it, don't hang it on your wall. Choose a piece that will make you happy, calm your mind and evoke positive feelings when you stare at it after a long, hectic day. 
Style Matters 
Every home has a style, and so does yours, isn't it? So while choosing an artwork, you must go for a piece that will complement the style of your home. No matter what your home style is, with such diversity in art, there is a piece for complementing your space. 
Be it classic, simple Scandi, or coastal chic- the art piece that you choose for your space will help you define and enhance the style of your home. So, make sure you choose with all your wits. You can choose beach art if you want your art to reflect positivity. After a strenuous day, when you return home, the beach art will be your escape from the mundane life. 
Black and white contemporary art perfectly complements the modern space. And, if you feel the art piece isn't adding much to your space, customize the frame and see the difference.
Theme 
Not to forget the theme of your space while selecting an art piece. You must spruce up your décor only with art pieces that go in accordance with the theme of your living space. If the theme of your home is a mid century modern one, then artwork with bursts of blue, green, red, and whimsical geometry would perfectly complement the theme of your space. 
But none of these colors would work if your house is on the shoreside, then artwork of light colors combined with blue and green colors would be perfect to spruce up your décor. So, choose your artwork according to the theme to spruce up the décor of your space perfectly. 
Size
Artworks accentuate the décor only when they are placed according to the size available on the wall. Not only that, but you must also take into consideration the size of the piece while buying one. You must also consider whether you want to place the pieces on top of the desk, buffet, coffee table or hang them on a wall. 
If you want to place the piece above the sofa, then more prominent pieces of sculptures would perfectly grab the attention of your visitors. And in case you want to adorn the entire space with multiple artworks, then proceed from large pieces to small ones. 
Color Schemes
Colors play a huge role in accentuating the décor of your space. They can either brighten up your space or make it look like a disaster; there's no in-between. 
You can use accent colors and trifle with different tones and hues of the existing color palette to intensify the décor of the space. This will give you a sophisticated finish. Or, if you want, you may even use bold colors and create a powerful impact that will leave your visitors in awe. 
Through art pieces, you can go bold, too, without being excessive. But keep in mind the existing color tones.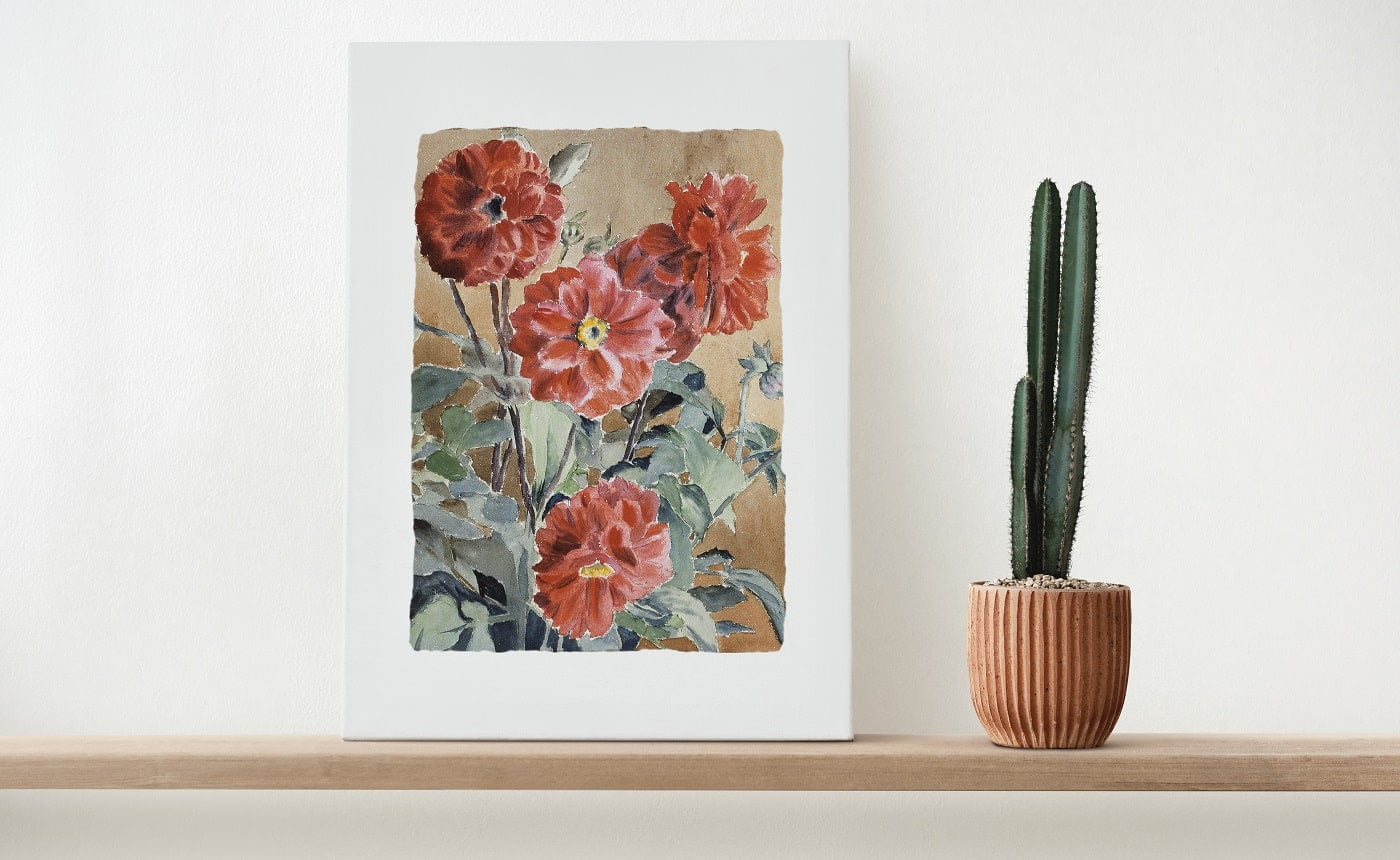 Summing It Up
There is no denying the fact that artworks are the perfect option to spruce up the décor of your living space. Moreover, the impact of an appropriate art piece can not be ignored, for it reflects your style, accentuates the décor, and brightens up your dwelling. 
Buying the correct piece isn't much of a challenge if you love that art piece, and it complements your living space. Brighten up your house with unique and amazing art pieces available on the market. And, let us know what's your favorite art piece. 
Till then, keep decorating your space!
Related Articles
What is Abstract Art? | Definition, Characteristics, History, Types
Types of Digital Art Right Now Explained
5 Types of Concept Art to Consider Today
40 Types of Art for Your Home [All You Need to Know]
The Best Websites to Get Your Art Framed Online
The Best Online Sources for Framing Art
15 Best Canvas Printing Services Today