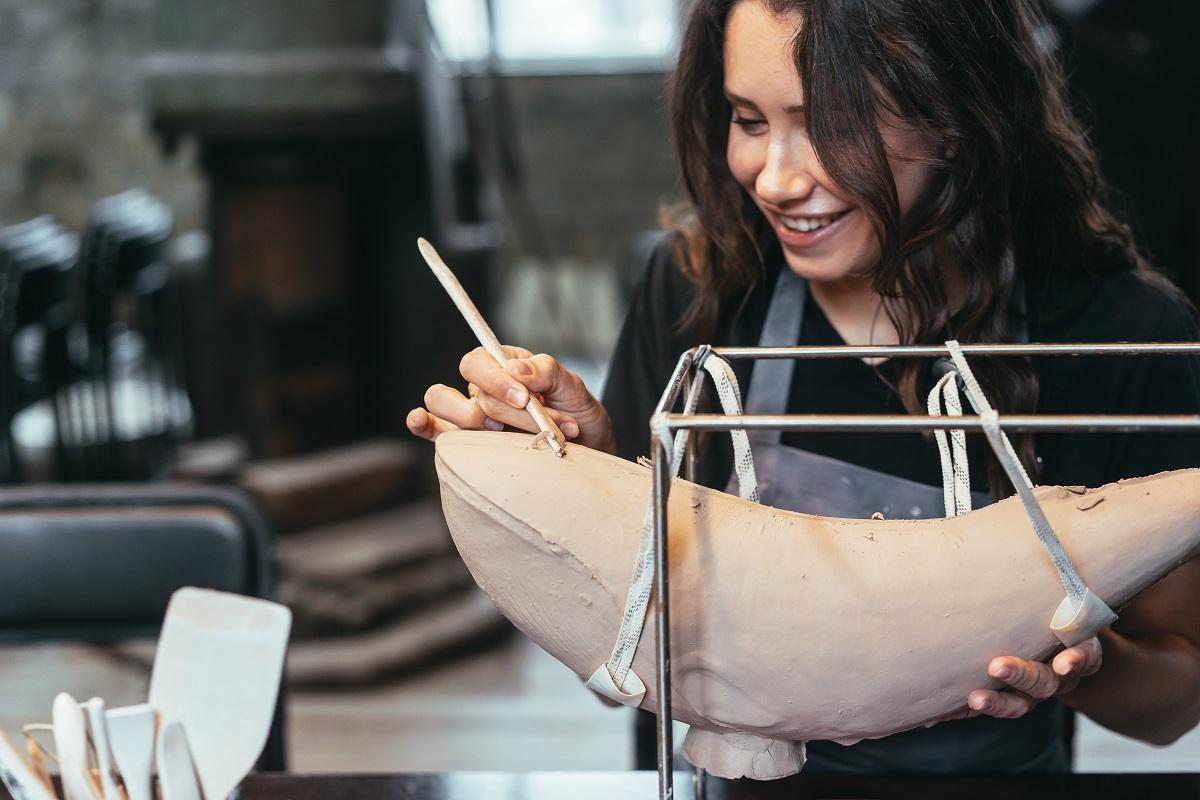 Clay modeling can be quite fun as a pastime activity. In fact, using clay for sculpting different objects is one of the most enjoyable things we did as kids. 
This activity helps in developing the fine motor skills in children and nurtures their creativity. In that context, even adults can enjoy sculpting and clay modeling as a hobby. It is a great stress buster that can help you relax as well as unwind after a long and hectic day. 
If you are creative enough, you can make a few stand-out clay models. After all, modeling clay is relatively flexible, and you can shape it in any way you want. 
However, if you are running short on ideas for clay modeling, then you've come to the right place. In this guide, we have brought to you some of the best clay crafting ideas that you can try. 
So, let's get started! 
Best Clay Modeling Ideas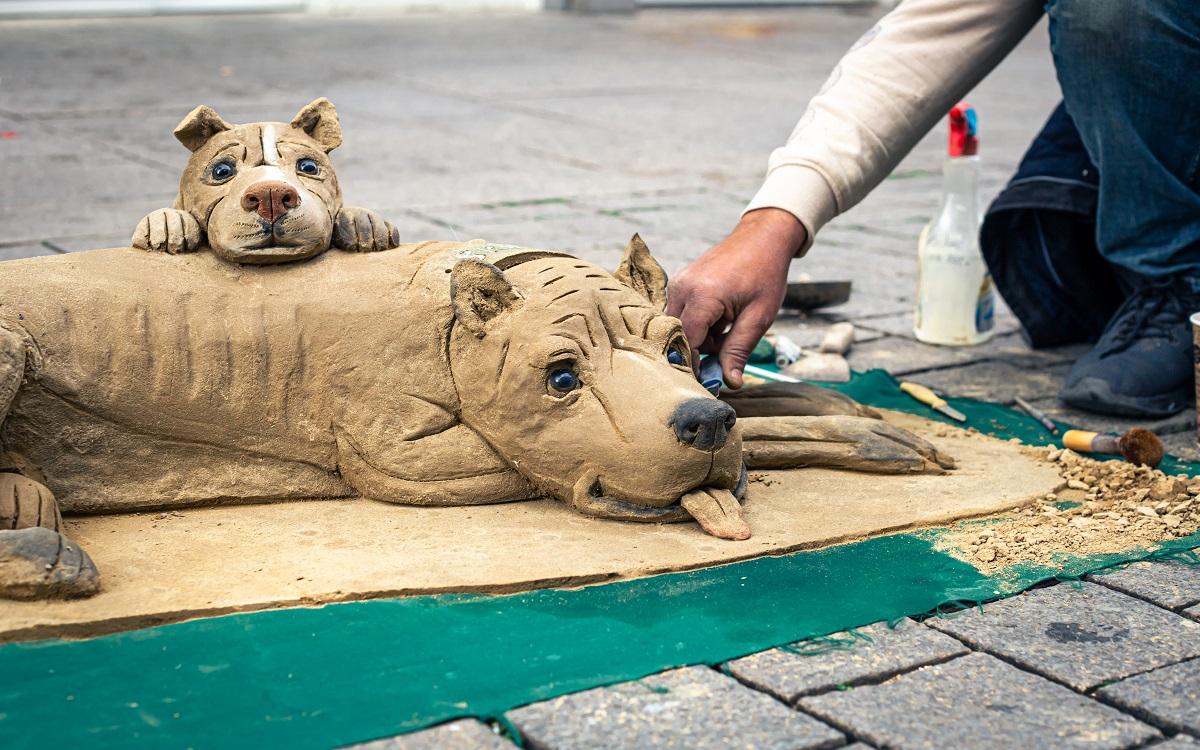 1. Clay Bowls And Pots
This is probably the most versatile idea for clay crafts that you can try. It is simple and even children can master it pretty quickly. And, because of its versatility, you can add intriguing patterns and shapes to the clay to make it more interesting. 
Most natural air-dry clays can be used for this sculpting idea. You can sculpt the clay into different shapes to make mugs and planters in addition to pots and bowls. Just make sure that the hollow central cavity has been modeled accordingly. 
You can also add attractive patterns to the body of the clay model. For instance, you can use a sculpting knife to create intricate designs on the bowl or pot. You can then color these patterns using acrylic paint. Also, you can craft the cups or bowls using the pinching method to make the shapes interesting. 
2. Cutlery
Are you tired of using conventional plastic and steel cutlery? Then you can try this clay modeling idea to create innovative cutlery. You can make spoons and forks using natural clay. However, you might need a kiln to fire the clay cutlery items before they can be used.
They are very easy to create, and you can give them a coat of acrylic paint to make them even more appealing. For more individuality, alter the shapes and sizes of the spoons and forks to make them distinct from each other.
3. Cookie Cutter Clay Shapes
You can make a wide variety of clay shapes using cookie cutters, which can be used as decorations throughout your home.
For this idea, you can use polymer clay or natural air-dry clay. First off, flatten the clay and place it on a hard surface. Then press the cookie cutter on the flat clay to cut out the designs. 
Subsequently, you can use a sculpting knife to create patterns on the clay shapes. You can also paint the patterns to make them vibrant and colorful.
4. Animal Clay Craft
This is the perfect idea to keep your little ones engaged for a long time. Using polymer clay dough, you can help your kids craft cute little animals. What's better, you can keep these clay animals as decorations in your house.
The clay can be shaped into different insects, such as snails, caterpillars, butterflies, and so on. And to make these clay insects even cuter, you can have your child color them with acrylic paints.
Besides, you can create small birds and animals, such as dogs, cats, and bunnies. Then, use a  a sculpting knife to make them look realistic or funky like a cartoon, whichever you prefer. You can also use color on the whole model or on some parts to complete the look.
5. Plants And Flowers
Similar to the animal clay craft ideas above, making plant clay models can also be fairly engaging. You can make adorable miniatures of different plants, or craft individual leaves and branches. In fact, you can make potted plant designs as well.
In our opinion, the simplest plant that can be crafted is the cactus. You can try making other plants, but they will require a lot of precision and patience. Craft the pot first and then attach the plant and pot together with glue with a few final touches.
Alternatively, you could just craft the plant and pot as a whole. You can also model separate flowers such as roses, daisies, lilies, and so on. And don't forget to give them a splash of color!
5. Clay Models
Have you ever made sandcastles on the beach when you were a child? Well, this sculpting idea is the same, but with clay instead of sand. You and your child can enjoy creating majestic castles and beautiful houses using polymer clay.
Just make sure to use it in abundance so that the model can be sufficiently detailed. With enough effort, you can make detailed dioramas to show off to your friends and neighbors.
Making detailed models requires a lot of time, patience, precision, and imagination. So, it can be a perfect method to enhance the focus, concentration, and creativity of your child.
6. Clay Mosaic
If you've got any old modeling clay lying around, then this is the perfect idea to safely and creatively recycle them. Not only that, but you can also use the finished clay mosaics as a house decoration.
To begin, get your child to draw scenery, portraits, or create any other artwork on a clean white sheet of paper. Then, apply glue to the outlines of the picture. Once that's done, simply stick the old and dried clay to the glued paper to create a mosaic.
The clay acts as the color for the image your child has drawn, which gives it a unique appearance. Furthermore, you can mix and match the different colored clay to give it an even more distinctive appeal. You can then frame the mosaic art piece and hang it on the wall as a display.
7. Clay Impressions
This is another exciting idea for sculpting clay, as it can help your kids make impressions of objects, such as seashells, corals, and so on. You can also create impressions of your hands and feet on the clay. These can be used as the perfect souvenirs for parents, siblings, spouses, or the children themselves.
First, the clay needs to be flattened using a press or rolling pin. You may wonder—how to store modeling clay in this case? Well, you can add water to make the clay softer for a better impression. But, that is not absolutely necessary, especially if you use natural air-dry clay.
After it has been flattened, you can get your child to press the seashells, corals, or any other object into the clay. They can even press their toys against the clay to create footprint designs. Once done, frame the impression and put it on display.
8. Clay Lantern
This is a clay modeling idea that is not only beautiful but also quite practical. Essentially, you will be creating a portable lantern using modeling clay. You have a lot of liberty when it comes to its design, such as how many candles you want to fit in, what the shape and pattern will be, and so on.
First, you have to make a hollow clay mold, preferably with both sides open. Using a sculpting knife or a pointed tool, create interesting patterns on the outer surface of the clay, through which the light will pass. To add a rustic vibe, you can even try baking it in a kiln or oven. Or, you could simply paint its surface with acrylic colors.
9. Jewelry And Fashion Accessories
Instead of using conventional jewelry made from gold or silver, how about you give clay jewelry a spin? These fashion accessories made from clay will allow you to look stylish in a unique way.
You can use polymer clay to craft beads for necklaces and bracelets. Additionally, you can create rings and earrings with this clay. Making these items with clay is super easy and quick. Besides, you can mix polymer clays of different colors to create a marbled look.
10. Fridge Magnets
Using this idea, you can create attractive and colorful fridge magnets. Not only will they act as fridge decorations, but they can also be used to put up notes and images on the fridge door.
You can use air-dry or polymer clay to make these magnets. All you need are a few sculpting tools and knives to mold a blob of clay into the desired shape. 
After that, simply attach a small magnet to the back of the clay model, color it with acrylic paint, and then allow it to dry. You could also simply use colored clay if you are using polymer dough.
Clay Modeling Ideas Frequently Asked Questions ?
Which clay is the best for crafting?
Typically, crafting clay is of two types—natural and artificial. Natural clay uses conventional modeling clay and is usually air-dried. Once it dries, it is not easy to remold it. On the other hand, artificial clay is made from synthetic polymers and can be remolded easily. 
So, if you want to create permanent designs, natural clay is better. But, for temporary models, artificial clay offers more flexibility. 
Can you bake artificial polymer clay?
We would not recommend baking them, as the chemical composition of such clay is not safe, especially if you use them as bowls and containers to store food. However, if you use it for any other modeling craft, it can be baked safely in conventional ovens.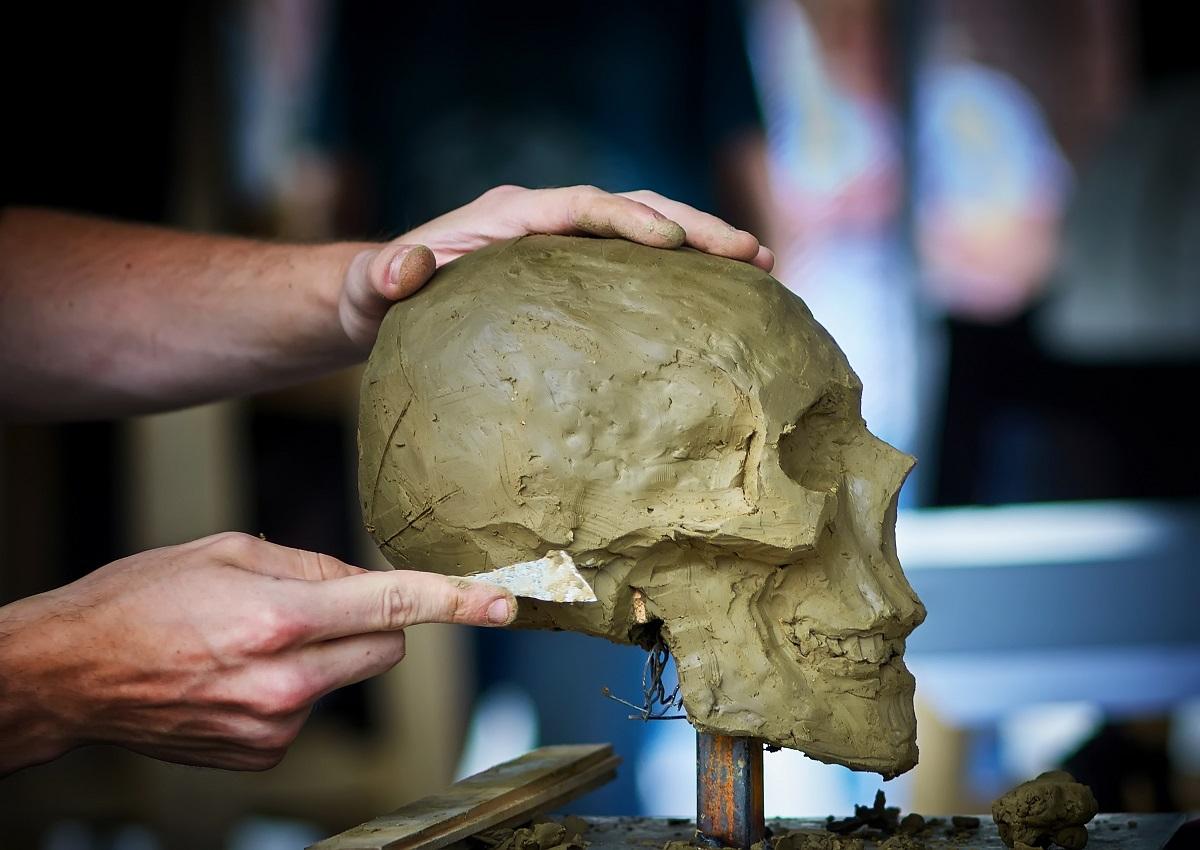 Clay Modeling Ideas Final Words
Those were some of the best clay sculpting ideas that you can try with your children. Believe us, your kids will find these ideas to be exciting and engaging. You also get to spend some time with your children. 
Some of these ideas have a lot of practical utility, so that is a bonus. And, considering how inexpensive modeling clay is, you won't regret buying it at all. 
Now, it is time for us to wrap up this brief guide. We hope you enjoyed reading it as much as we did curating it for you. 
See you around!