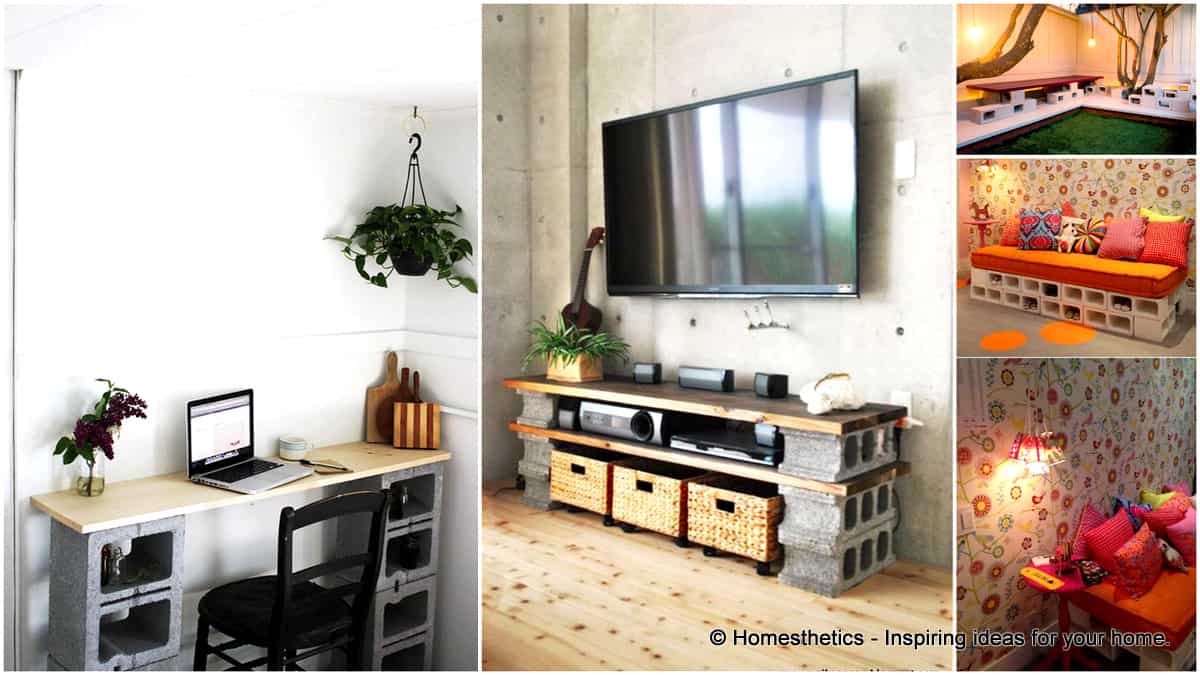 A smart inexpensive craft is often called brilliant. A selection of such items follows, creative Do It Yourself Cinder Block Projects for your home, crafts that will help you solve problems in a beautiful manner. Simple, rectangular shape that can beautifully complement wooden textures, the cinder block can be introduced in multiple, stable compositions.
Water features, sitting and storage options alike have been showcased below, we invite you to cast a glance and start using cinder blocks in your DIY projects as soon as possible. We would to hear from you in the comment section below.
#1 Enhance your Garden with a simple water feature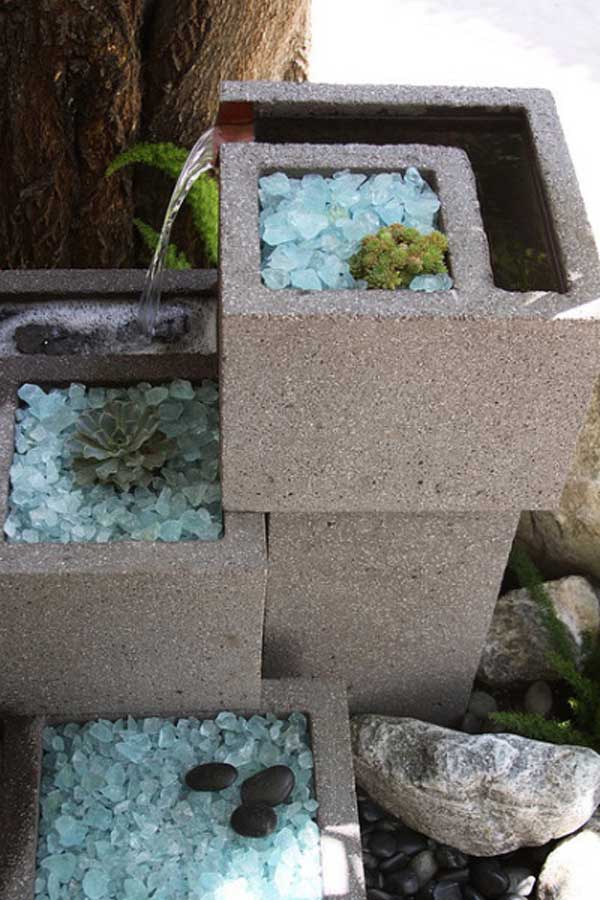 #2 create a beautiful inexpensive library using cinder blocks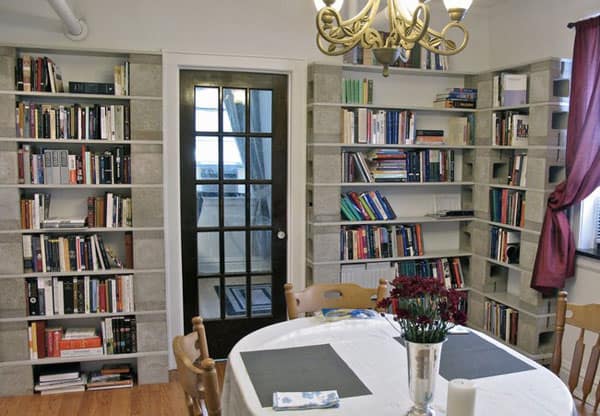 via mindfulofbeauty.blogspot.com
#3 you can organize your yard for festive ENTERTAINING by using cinder blocks and wood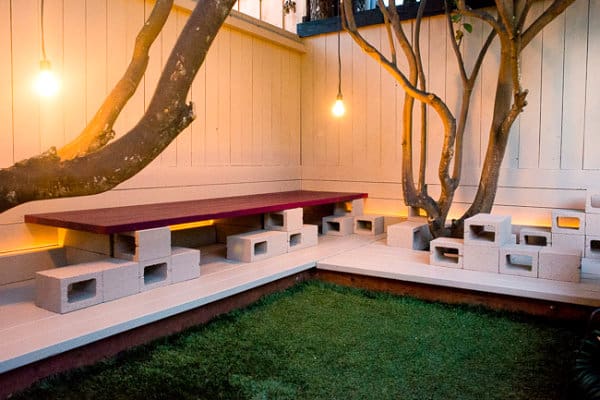 via thehorticult.com
#4 simple shelves beautifully realized with painted cinder blocks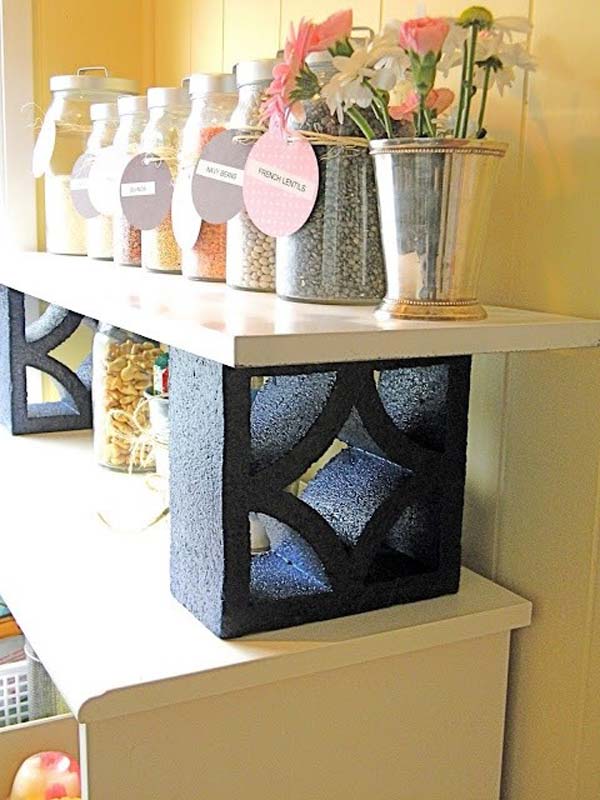 via thedesignpages.blogspot.com
#5 organize a patio sequence that allows greenery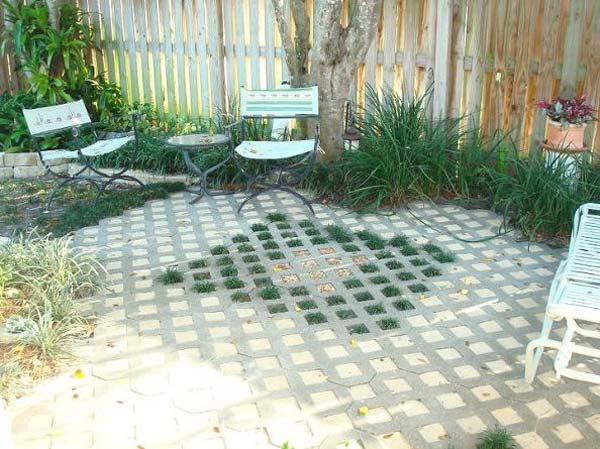 via hometalk.com
#6 create a small temporary grill out of of a cinder block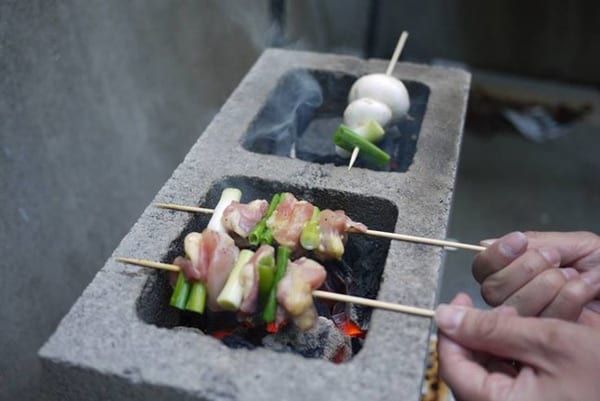 via littlekitchenthatcould.wordpress.com
#7 modern industrial minimalist setting using cinder blocks to expose a raw appeal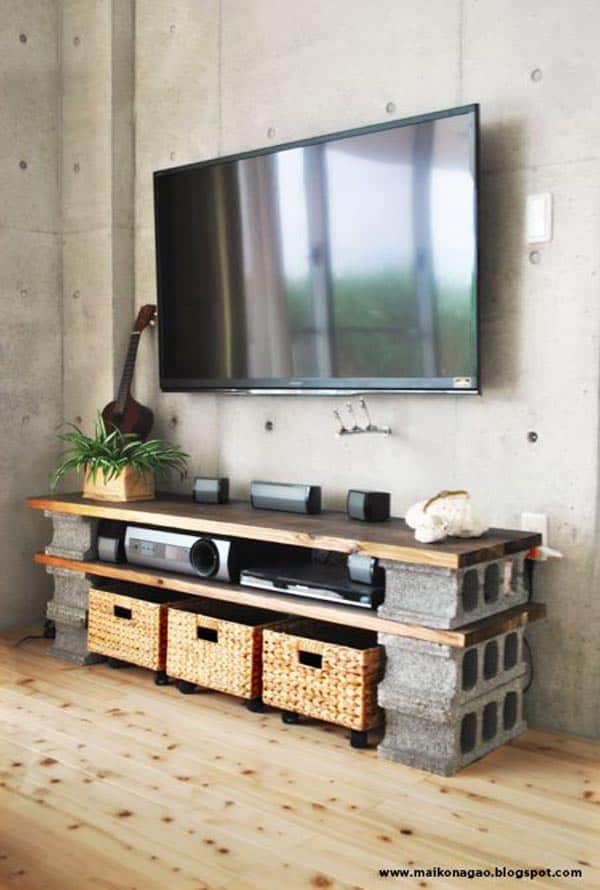 #8 greenery beautifully displayed in vertical cinder block wall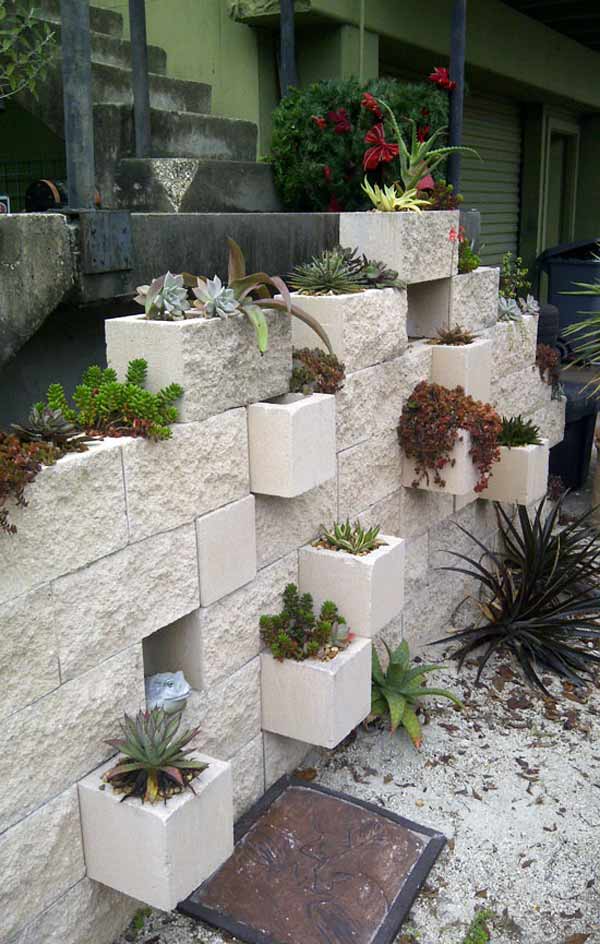 #9 cinder block desk in simple scandinavian decor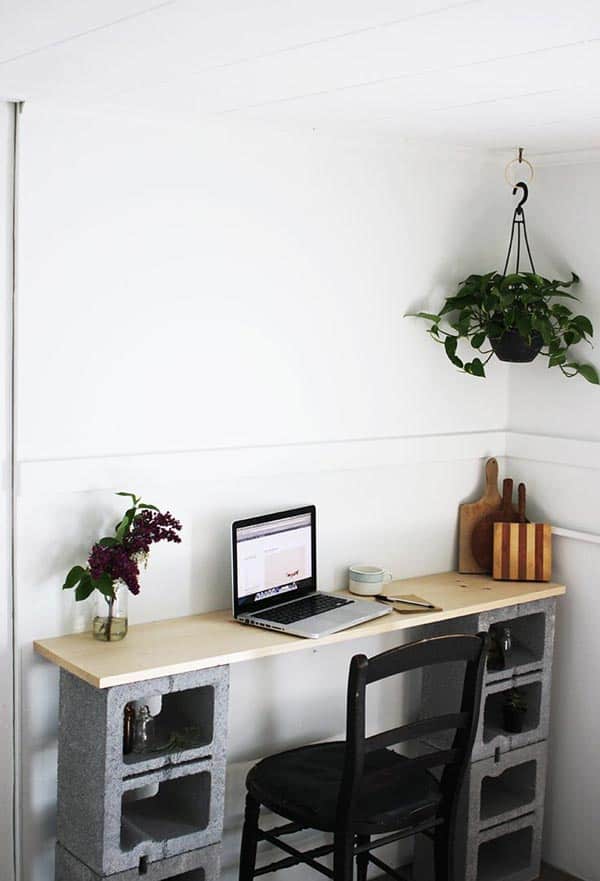 #10 stack twigs in a smart low-footprint storage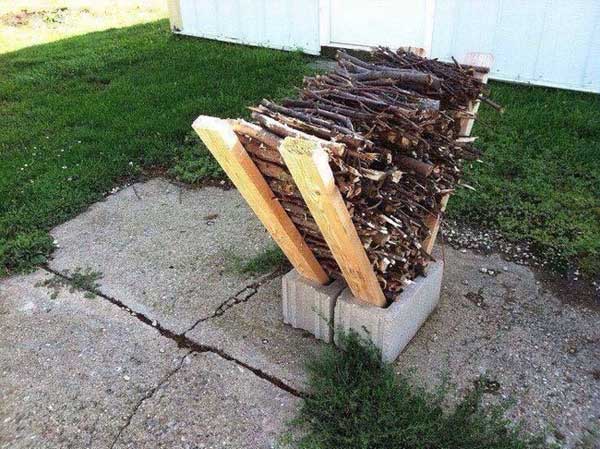 via pinterest.com
#11 use cinder blocks as a support for a colorful sofa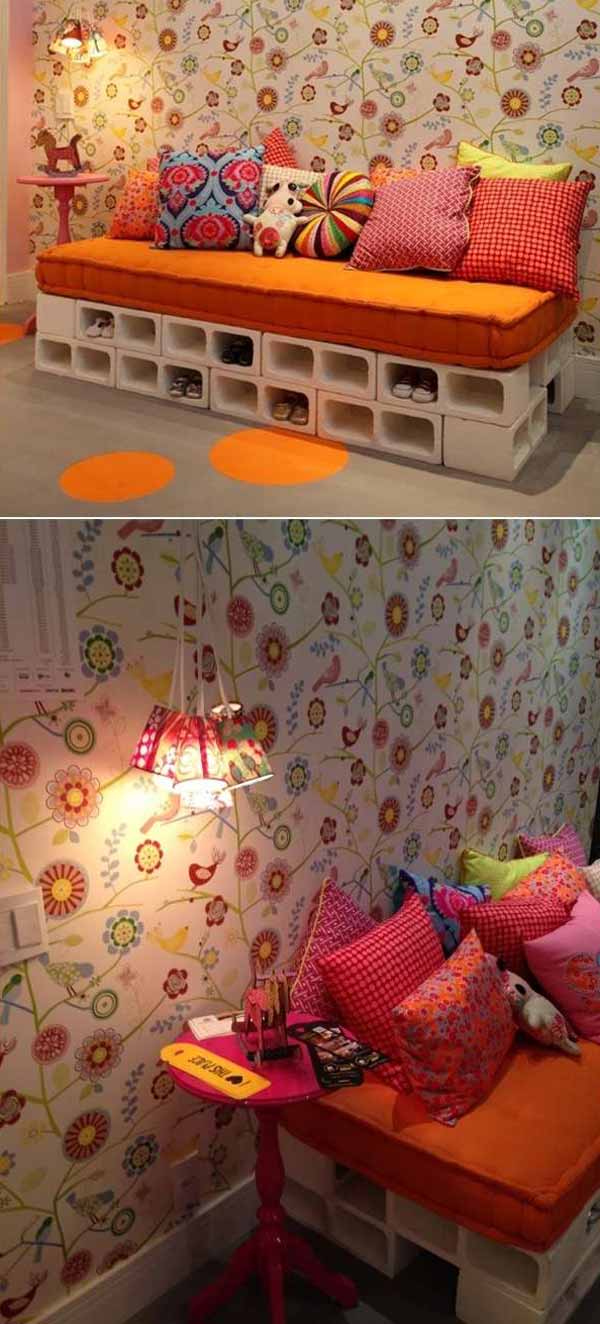 via claudiopaguiar.blogspot.com
#12 Enhance your Garden with raised beds limited by cinder blocks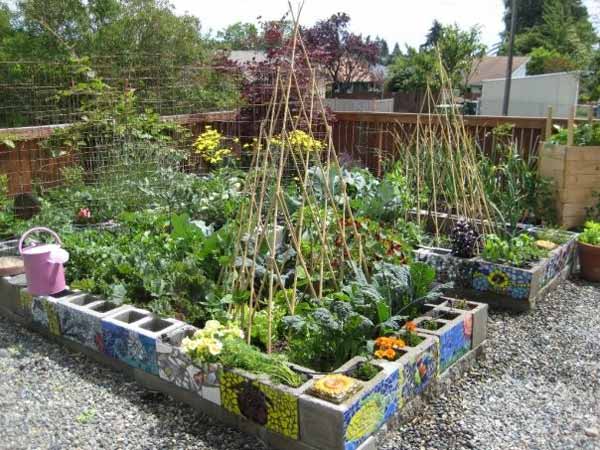 #13 Tv stand realized with the help of cinder blocks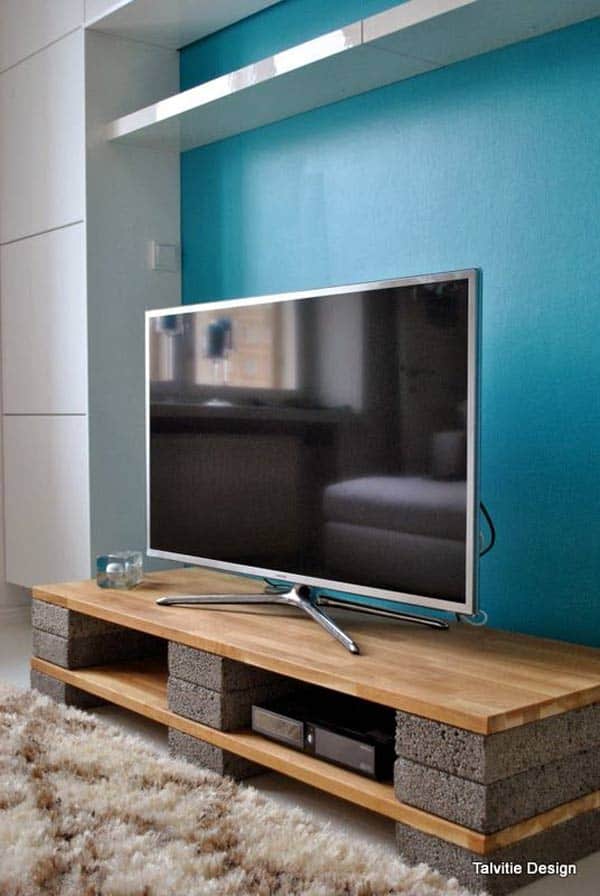 via muotoseuraafunktiota.blogspot.fi
#14 garden STAIR easily constructed with sand and cinder blocks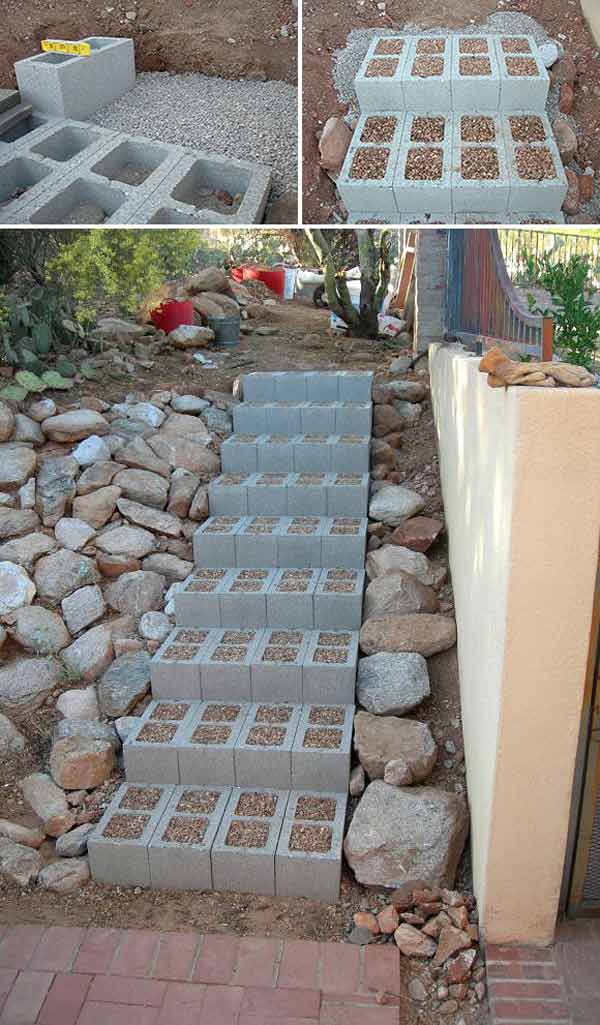 #15 create two new homes out of a single cinder block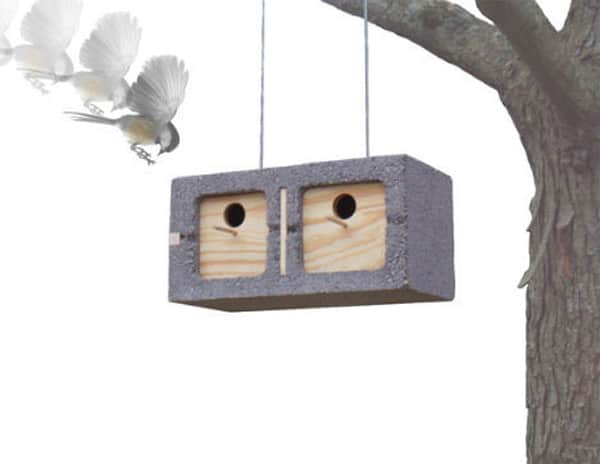 via designrelated.com
#16 a patio bench constructed with the help of cinder blocks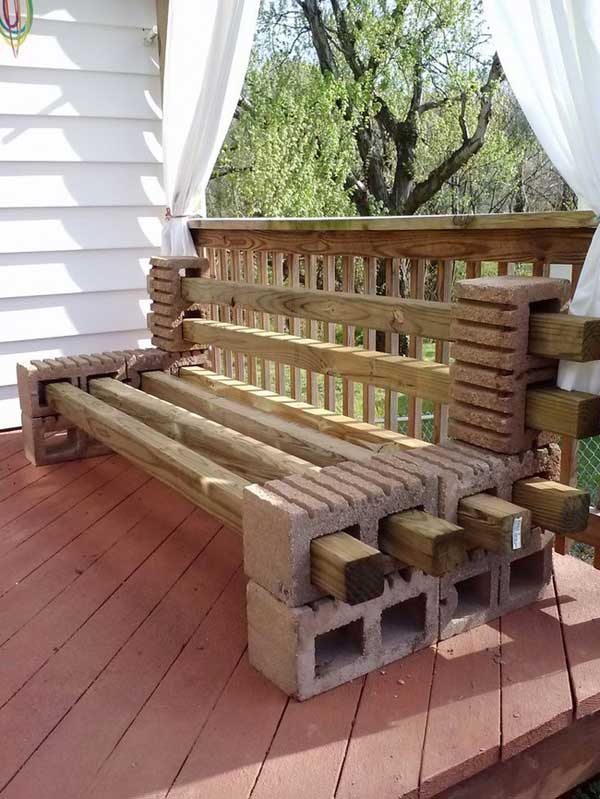 via kaylasbasement.blogspot.ca
What do you think about these creative Do It Yourself Cinder Block Projects? We would love to hear your opinion on the subject in the comment section below.