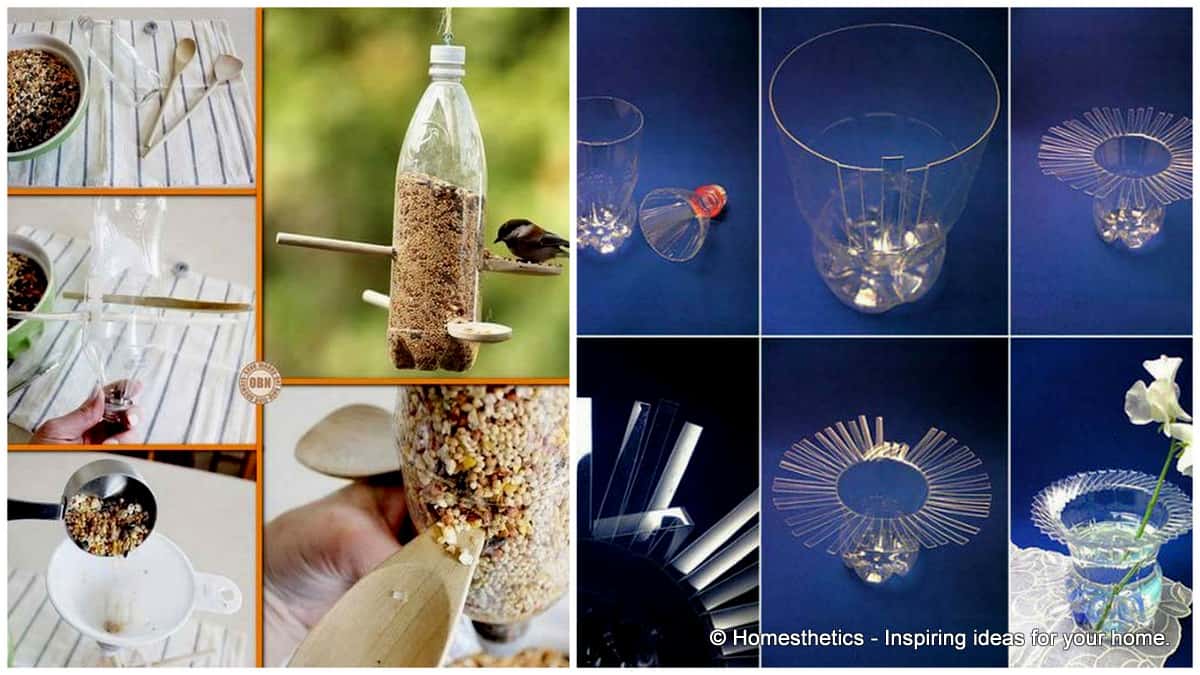 Old bottles tend to stack up in any home and loose their purpose quickly if not recycled properly.Today we have decided to focus on this topic and discover several appealing creative crafts revolving around Super Ingenious Methods to Reuse Old Bottles. We highly encourage you to take some time and discover the wonderful art of recycling and up-cycling everyday items as the tendency nowadays is to find creative useful methods of preserving the natural habitat and avoiding to pollute though any means necessary.
Recycling and reusing old bottles is a prime essential step in this endeavor. We invite you to choose your favorite craft or crafts and to start getting inspired today.
Enjoy!
Ways to Reuse Old Bottles
1. turn plastic bottles into artsy decorative apples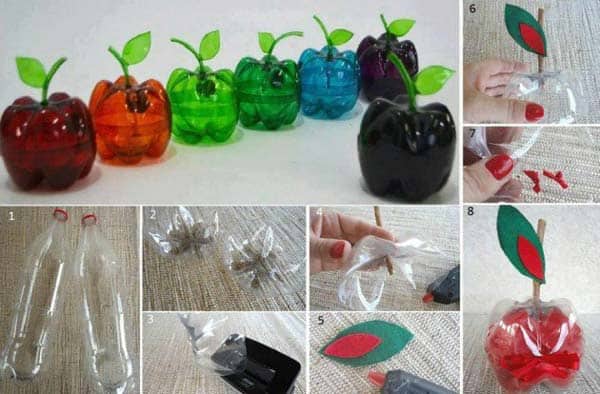 Source: usemeagain.wordpress.com
2. create a tiny beach in a bottle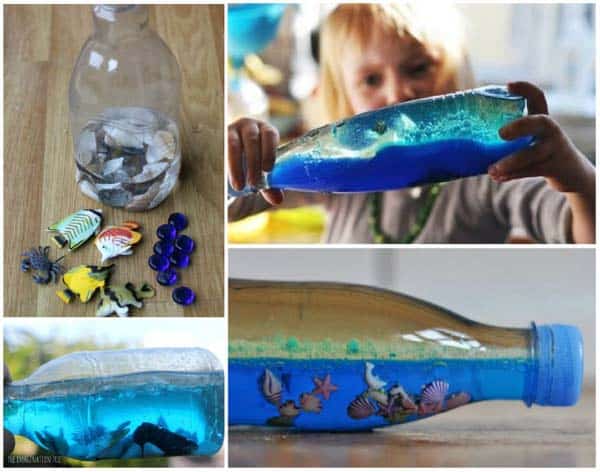 Get Tutorial: theimaginationtree.com
3. grow your plants in a plastic covered greenhouse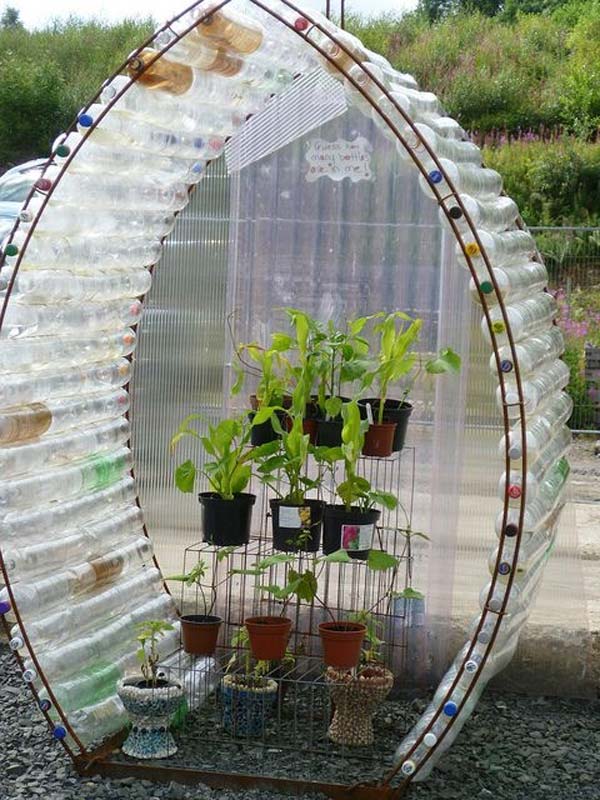 4. use milk jugs as desk organizers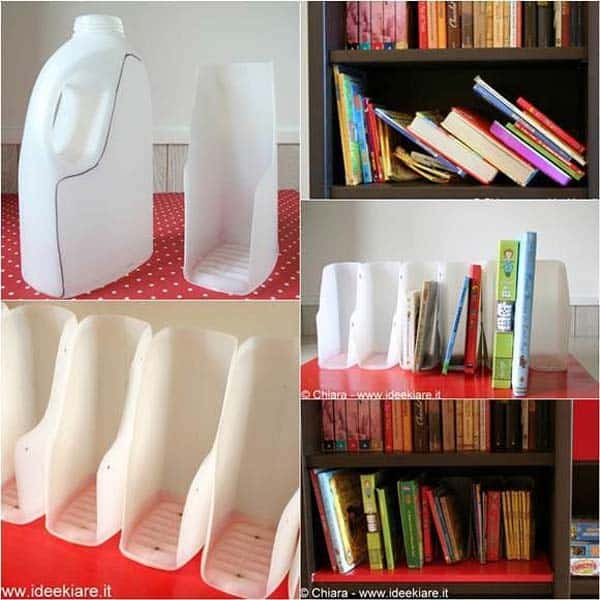 5. turn old wine bottles into a wonderful garden candle holder chandelier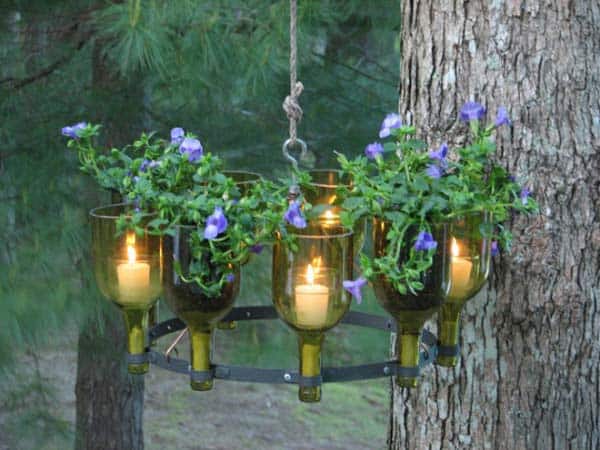 6. learn to mold plastic into flowery decors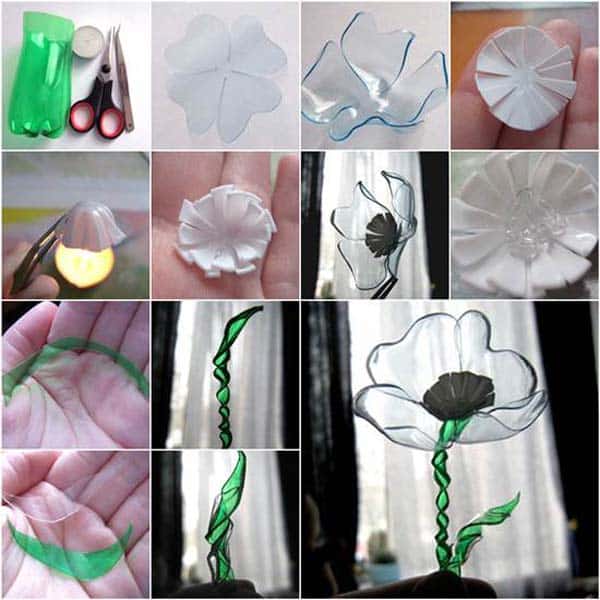 7. turn an old product bottle into an useful item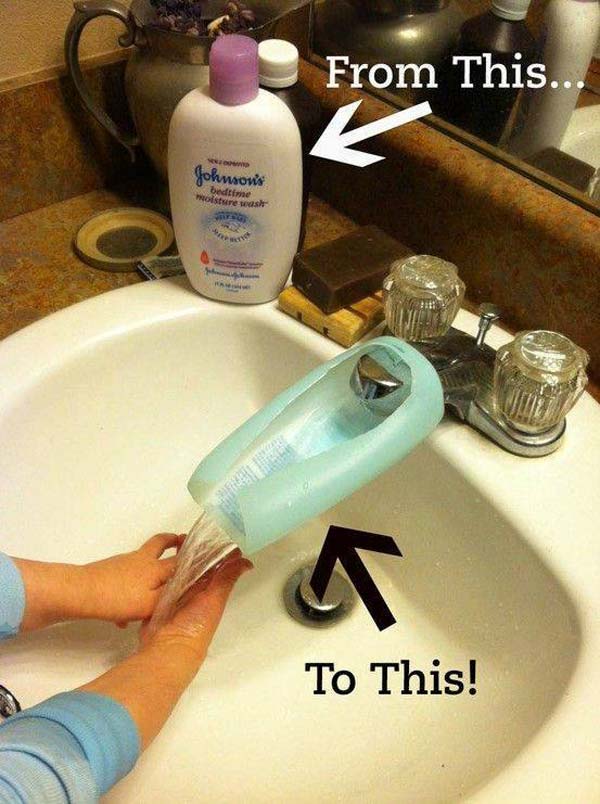 8. use the bottom half of vanish bottles as post-it holders

9. create an incredible lighting fixture out of reused plastic bottles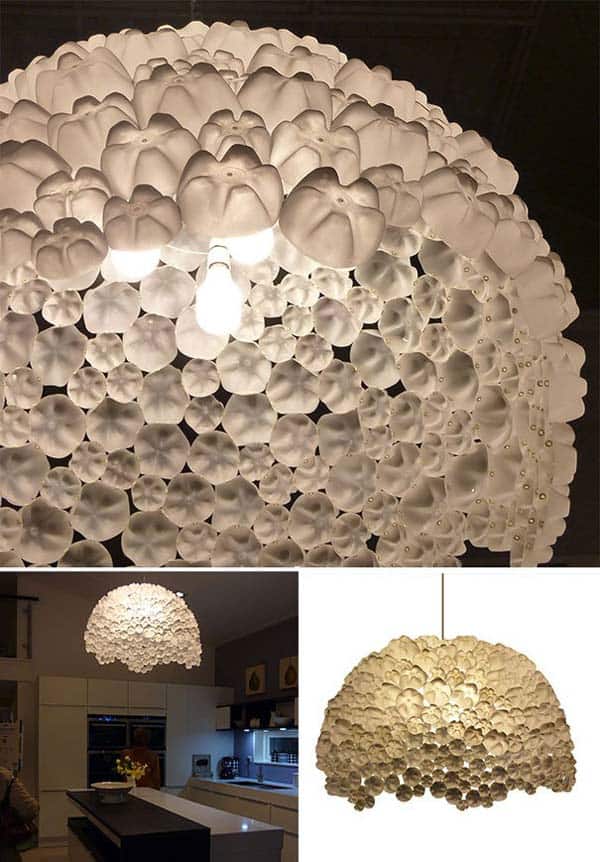 10. make plastic bottle fun for your little on'es desk area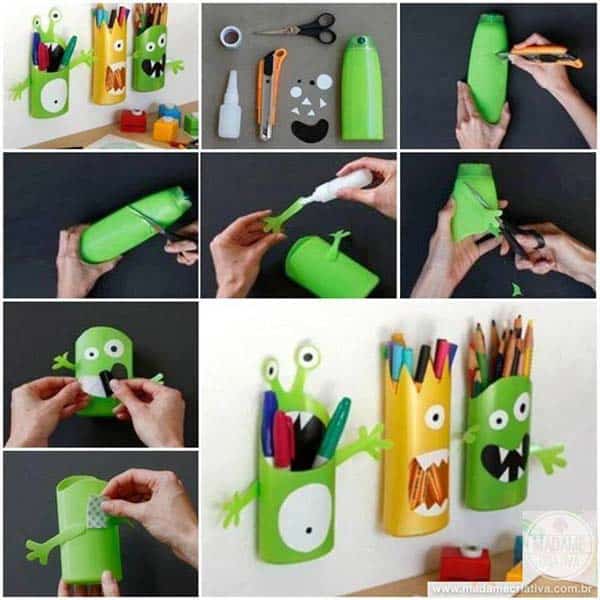 11. decorate your garden in color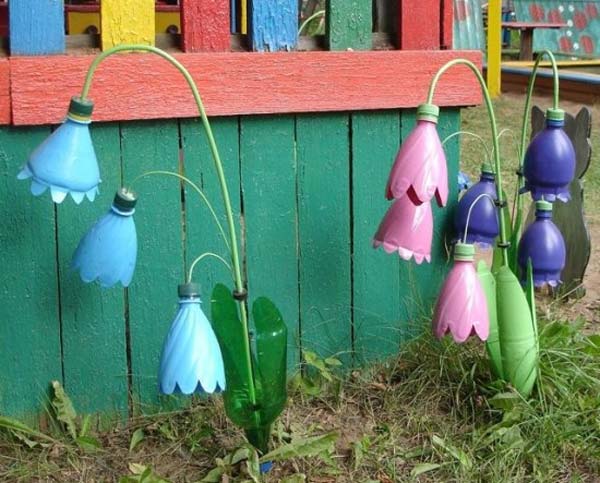 12. use plastic bottle heads for storage utility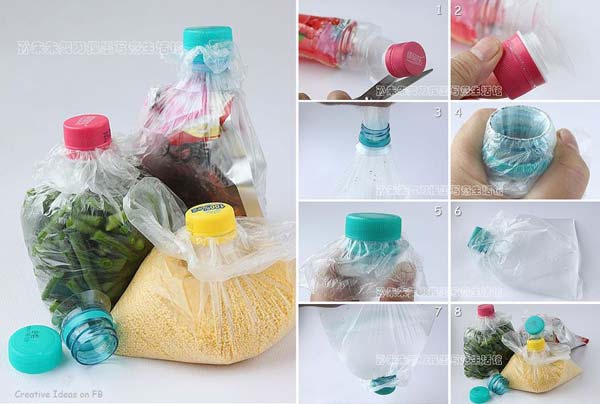 13. use wine bottles as horizontal fence suspended gardens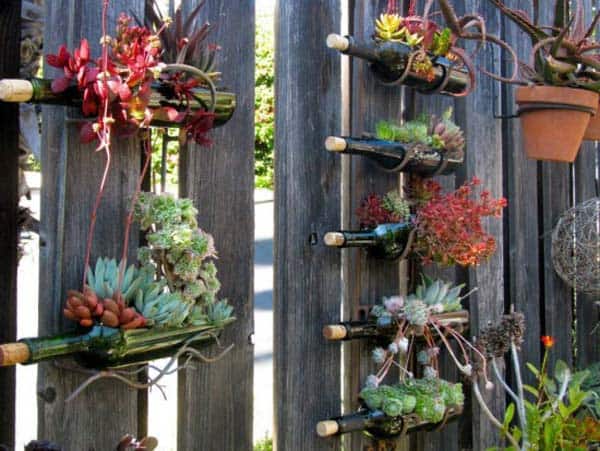 14. create a puff from a stack of plastic bottles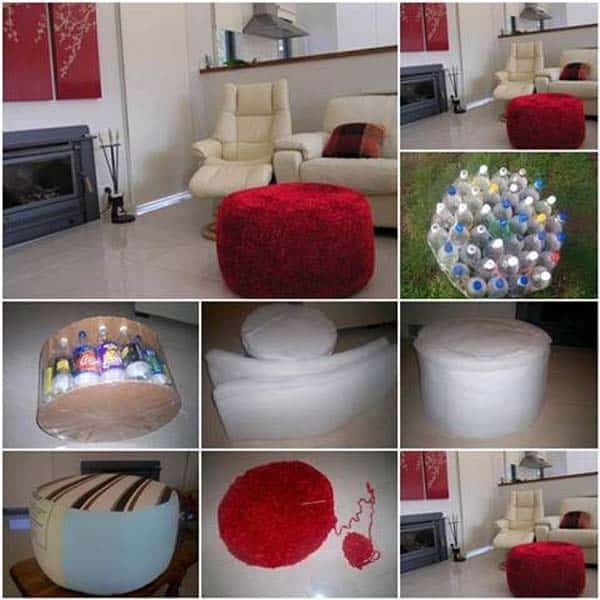 15. transform a plastic bottle into a bird feeder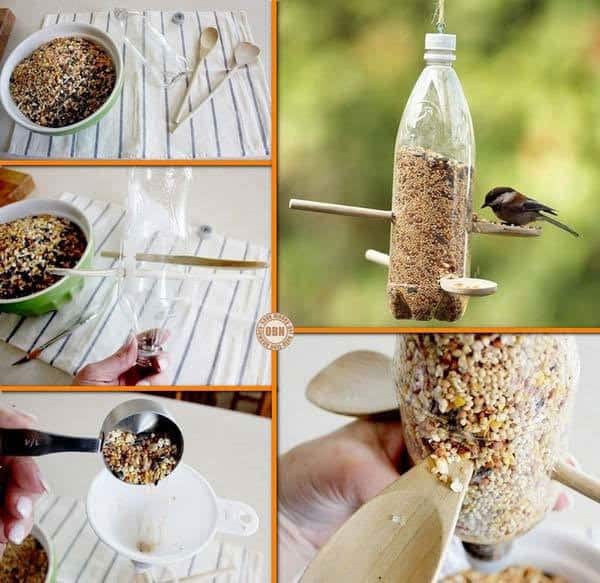 Source: theownerbuildernetwork.co
16. mold a plastic bottle into a flower vase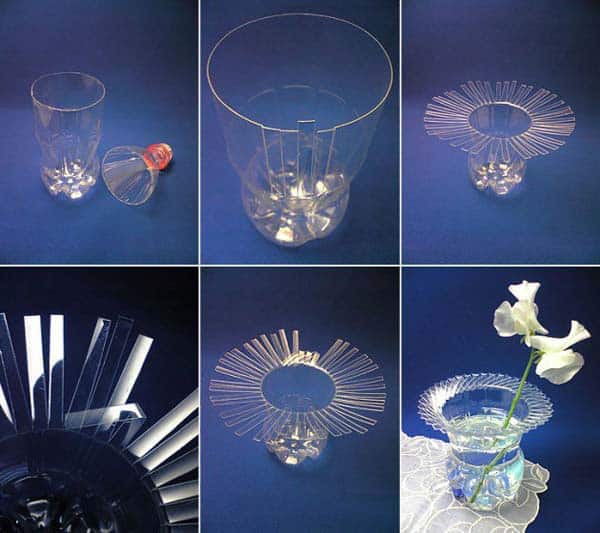 17. turn reused plastic bottles into fun flower pots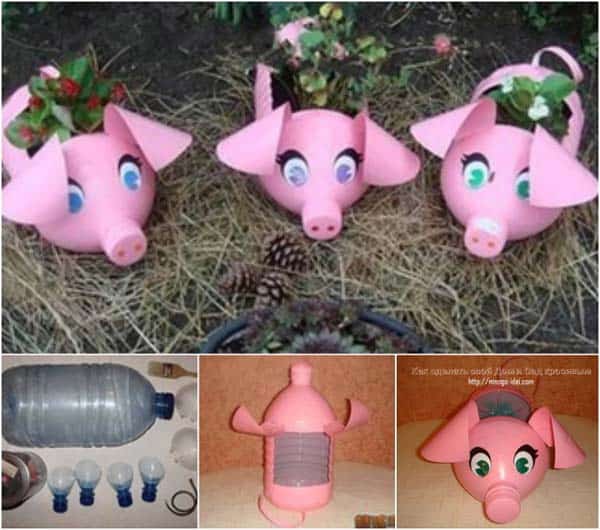 18. plant your herbs in plastic bottle halves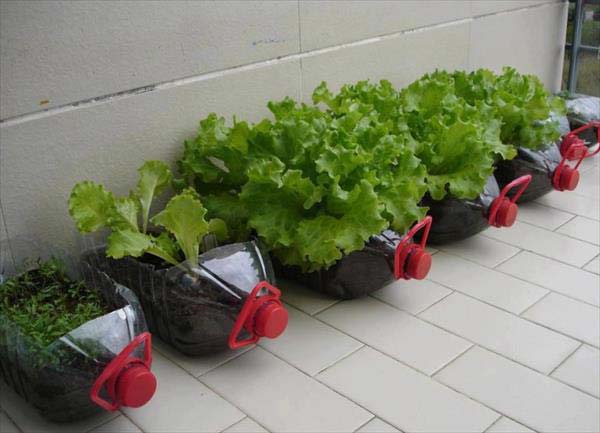 19. teach your kid how to make a fun colorful bird feeder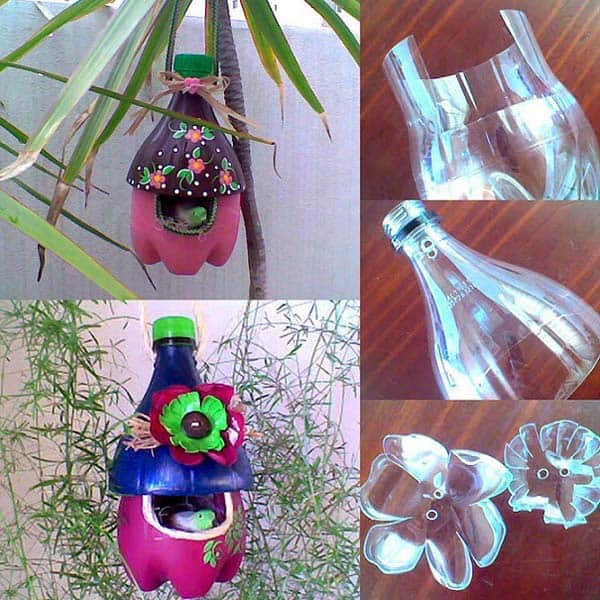 Get Tutorial: jud-artes.blogspot.com
20. use plastic bottle bottoms and create a colorful candy holder tray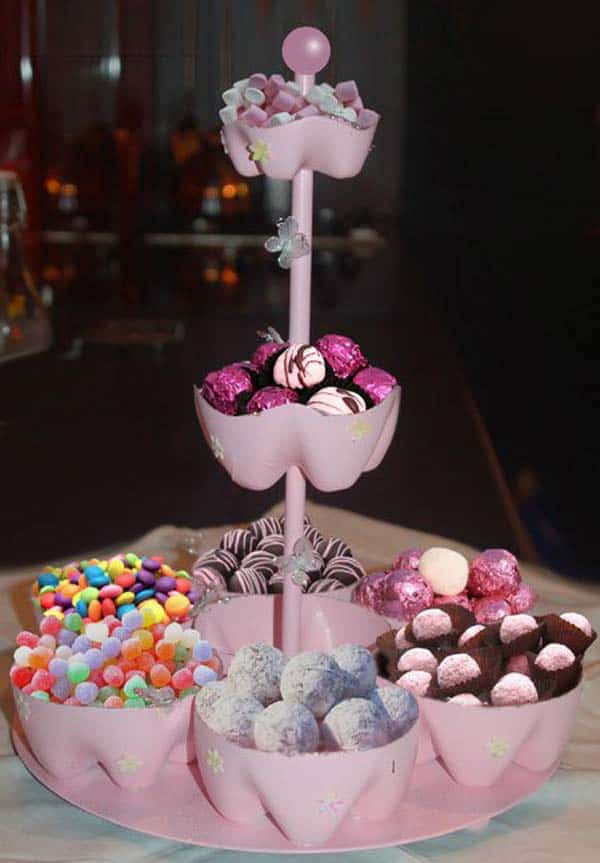 Get Tutorial: home-dzine.co.za
21.dress up plastic bottles and reuse them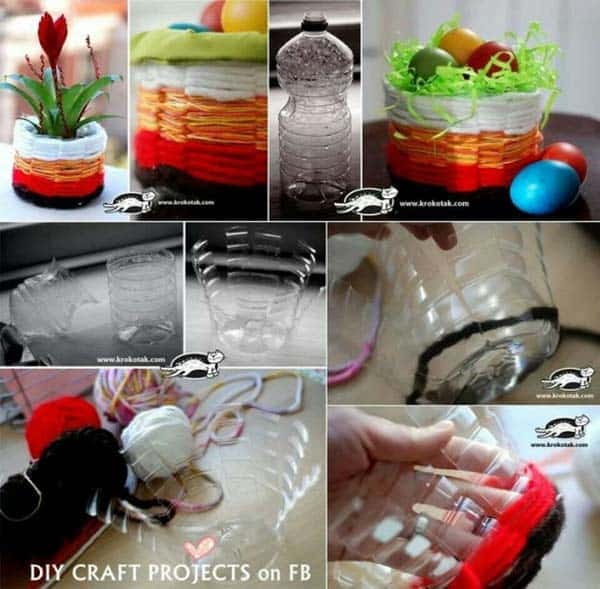 22. use cuts from milk jugs to construct cleaning accessories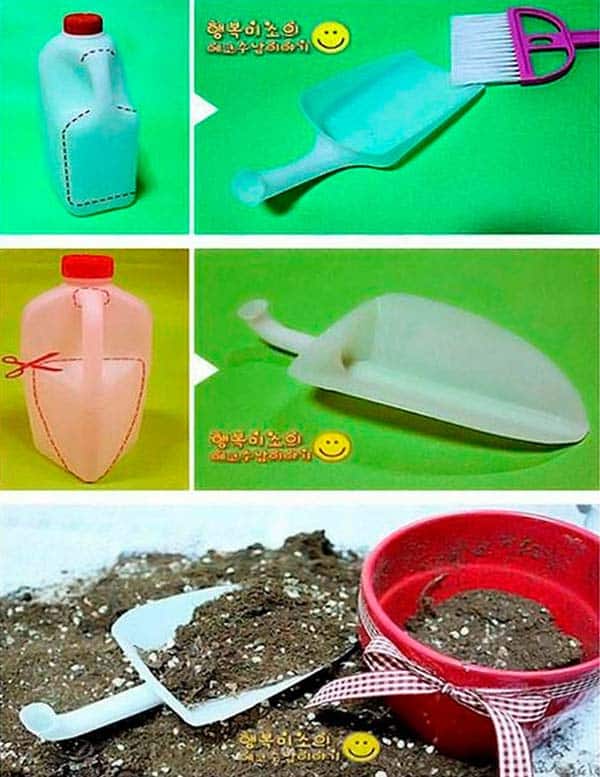 Source: mycreativeideass.blogspot.com.es
23. make your little one's summer in the garden fun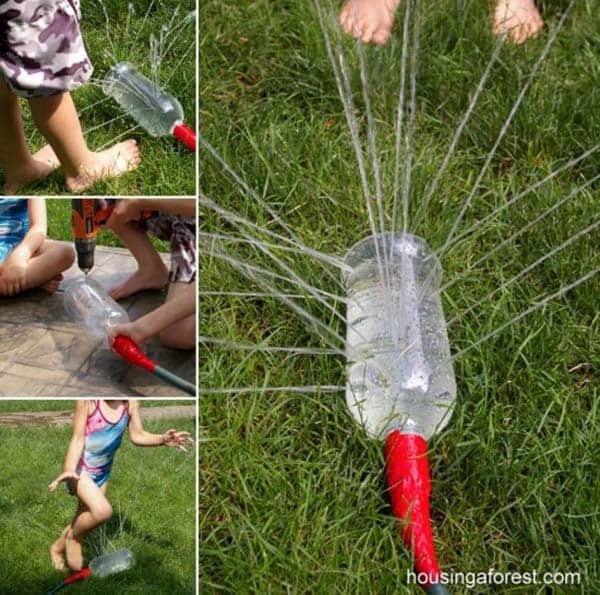 Get Tutorial: housingaforest.com
24. glue paper roses to a plastic bottle and create a lamp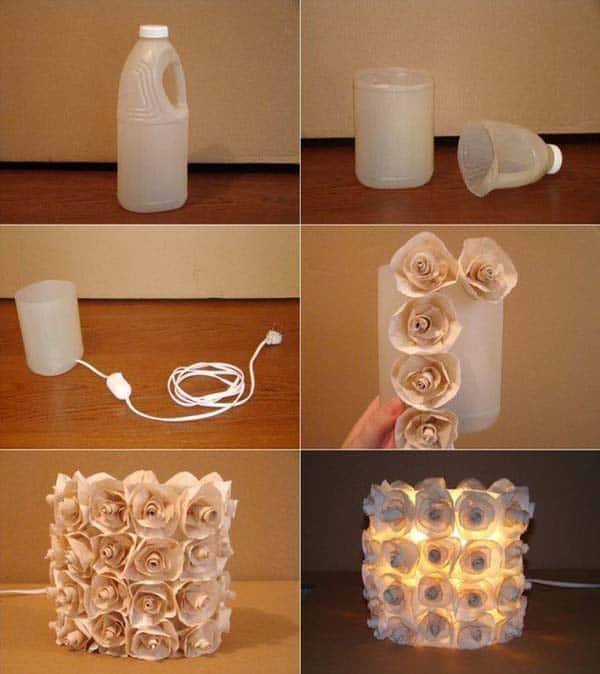 Source: amazinginteriordesign.com
25. have fun with your plastic bottle flower pots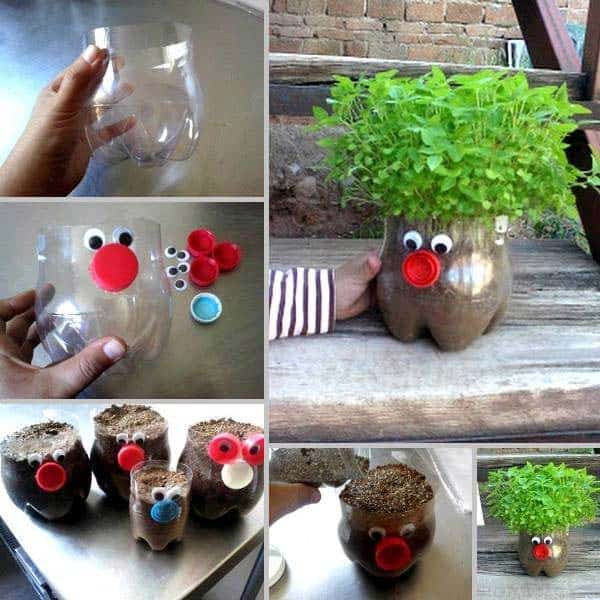 26. get creative and build your little girl a magical doll castle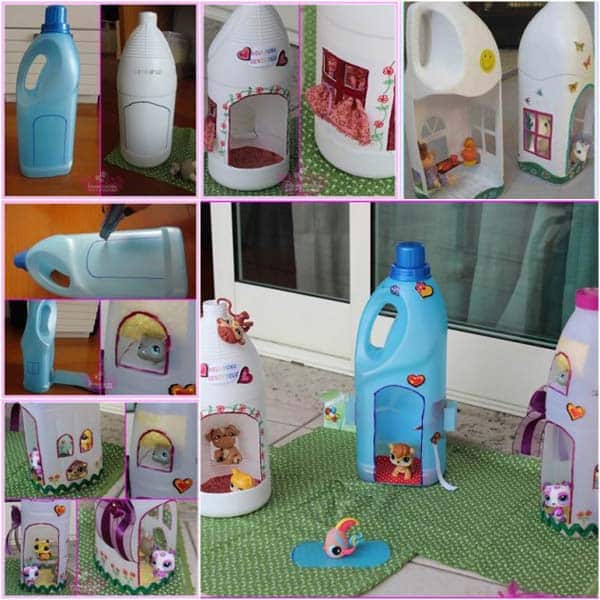 27. create a telephone charger unit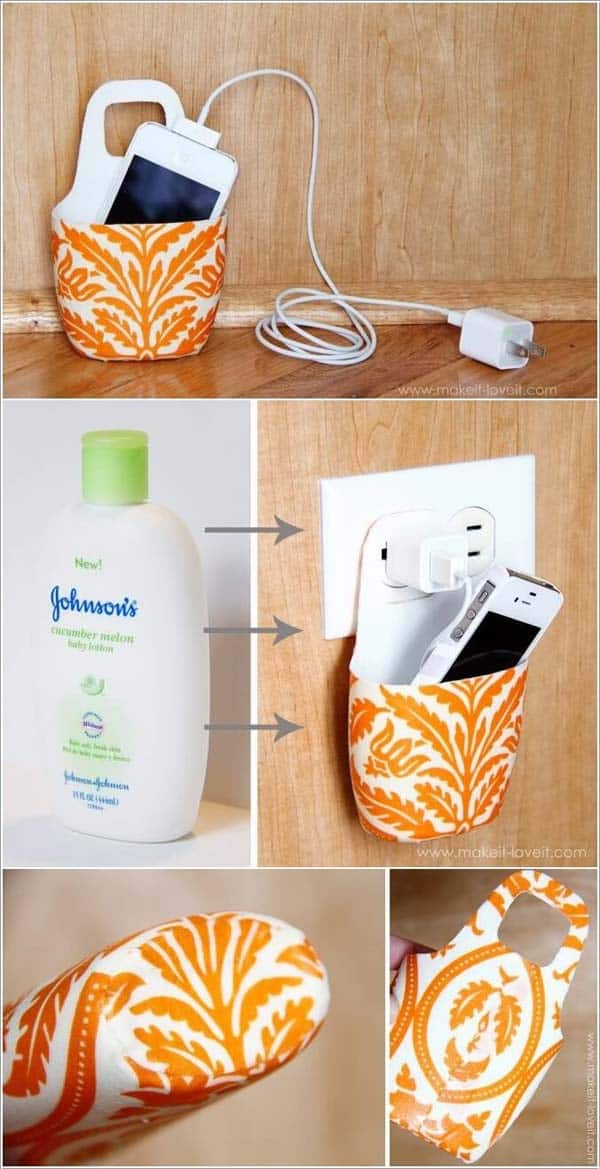 Get Tutorial: makeit-loveit.com
28. plant seeds and flowers in plastic bottle halves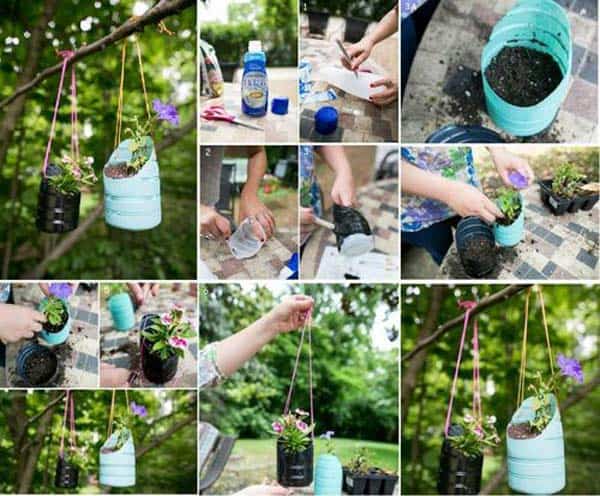 Source: usemeagain.wordpress.com
What is your take on reusing old bottles? Leave your valuable feedback in the comment section below.
Related Articles
35 Fun Ways Of Reusing Bottle Caps In Creative Projects
20 Ingenious Bottle Cap Crafts That Will Surprise You With a Smile