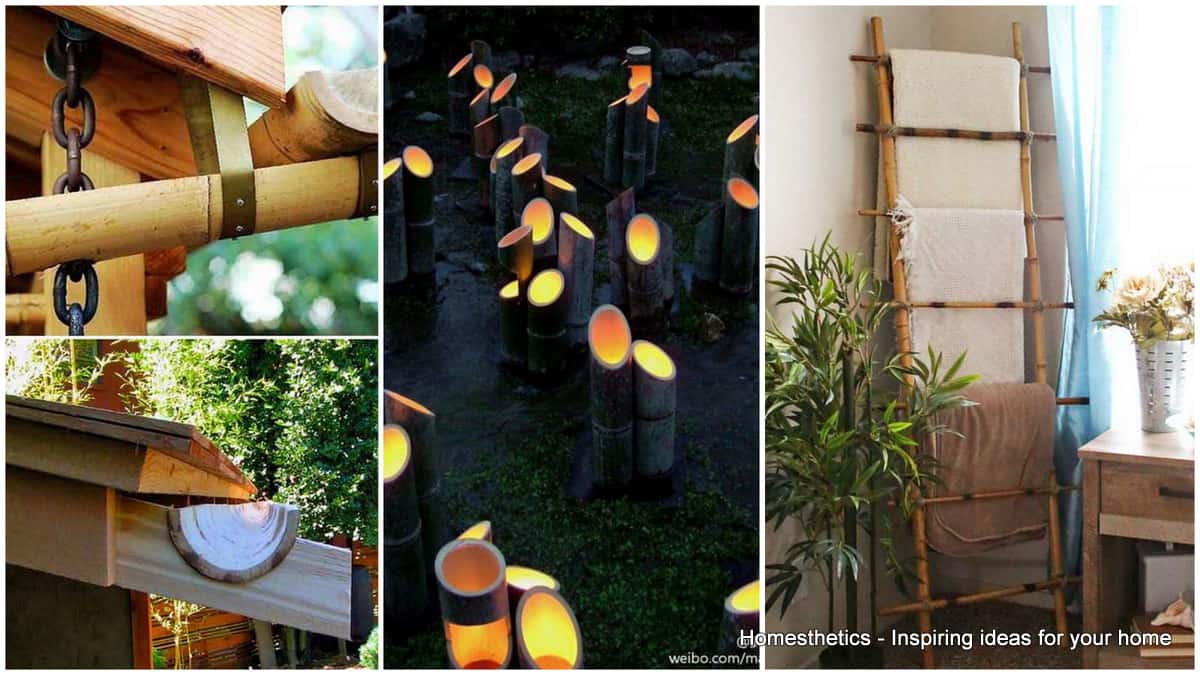 We all love the texture and feel of natural elements, it touches a deeper bond we share unconsciously with the natural environment but we must understand that greenery requires to be preserved in its natural habitat in order to thrive and play the vital role in the planet's life. Today we are approaching DIY bamboo crafts which represent a creative wonderful alternative to using wood in your home décor. Its fast growing pace and incredible resilience makes it the perfect material for furniture, decorations and even construction. We have selected a list of 20 creative DIY bamboo crafts we have found appealing. Cast a glance and try and consider bamboo in your future projects.
Creative DIY Bamboo Crafts
1. You can choose bamboo to create hanging planters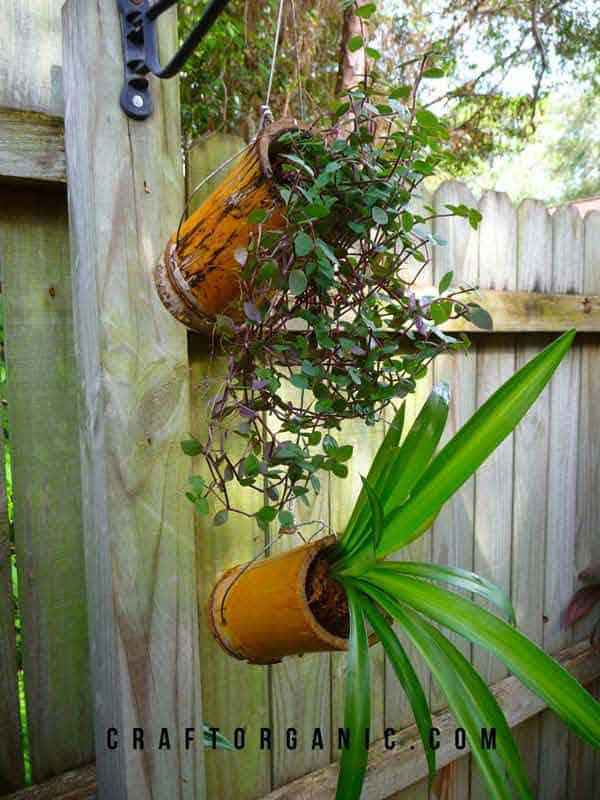 Source craftorganic.com
2. create Plant trellis out of bamboo sticks and merge the natural with its own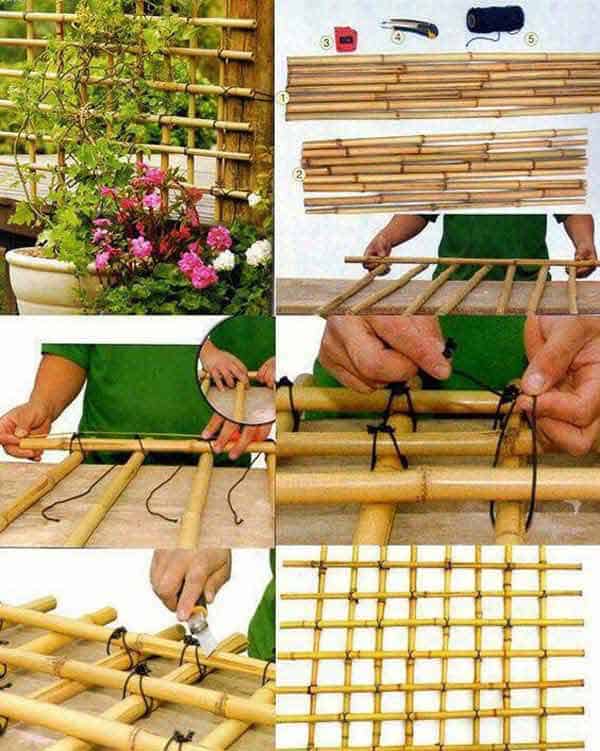 Source: tumblr.com
3. choose to decorate your garden door with natural materials in creative depictions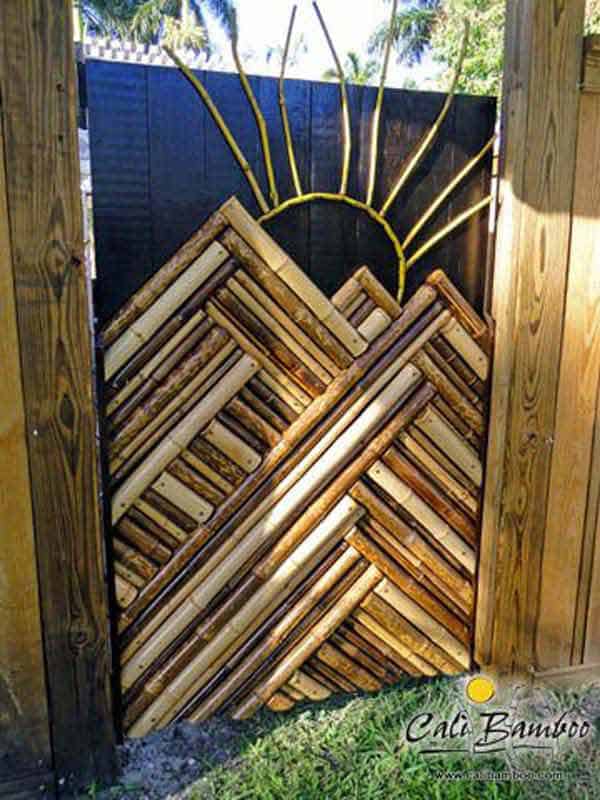 Source: calibamboo.com
4. collect rain water using bamboo GUTTERS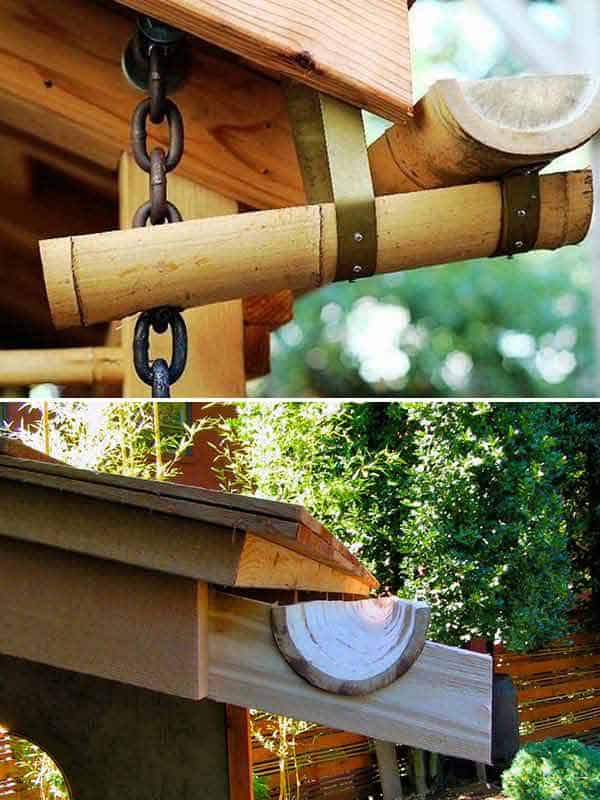 Source guaduabamboo.com
5. let the wind play its tune on a bamboo chime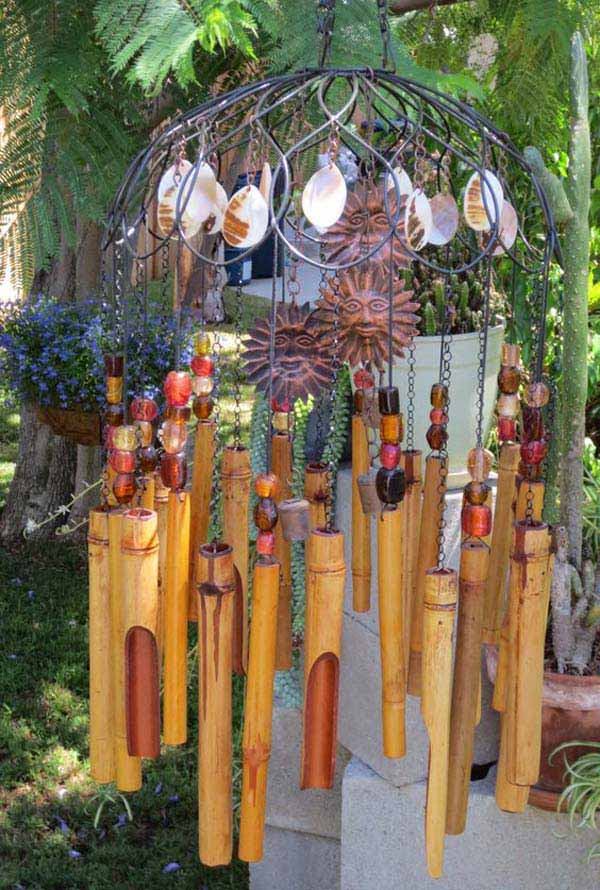 Source Unknown.
6. adopt the eco approach and plant bamboo to serve as privacy screens

Source: bamboogarden.com
7. light up your garden in an unique way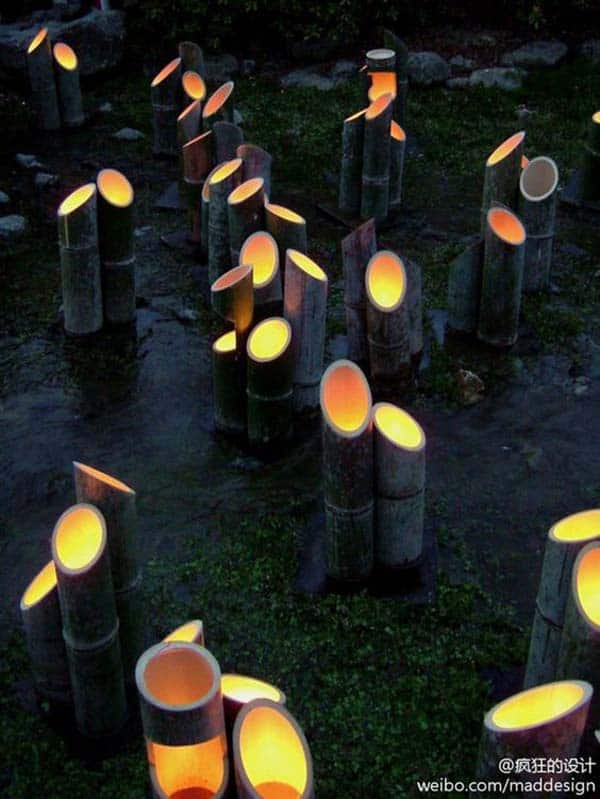 Source Unknown.
8. a bamboo shower curtain will make outdoor SHOWERING more appealing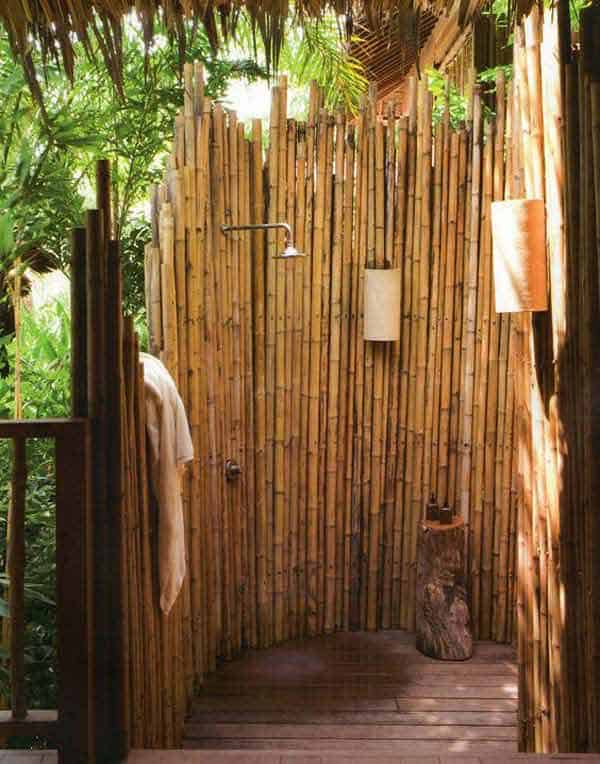 Source Unknown.
9. you could paint bamboo planters but NATURAL hues are more beautiful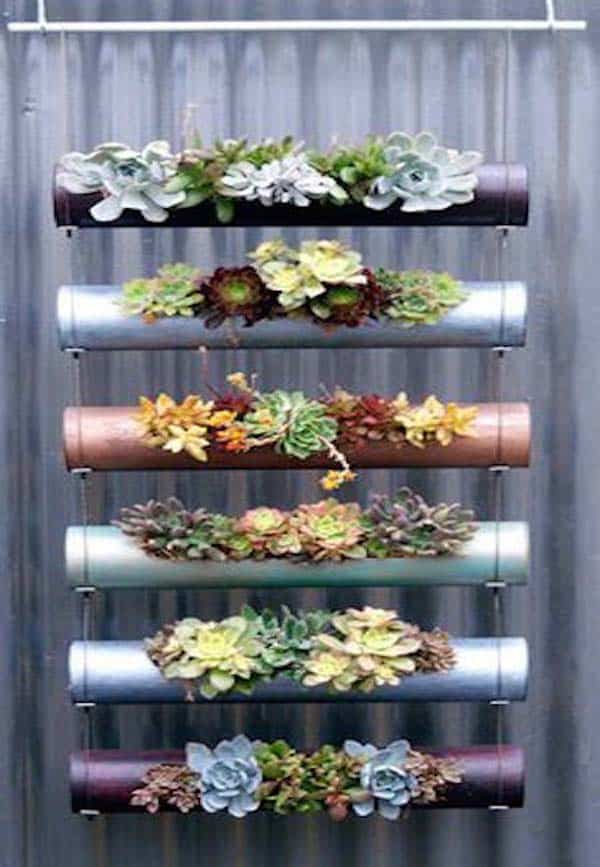 Source Unknown.
10. bamboo is strong enough to compose a bench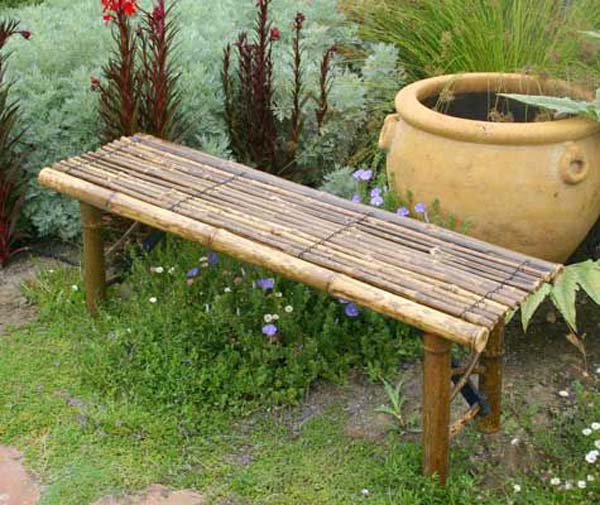 Source: habitatdesign.com
11. decorate your bathroom wall with bamboo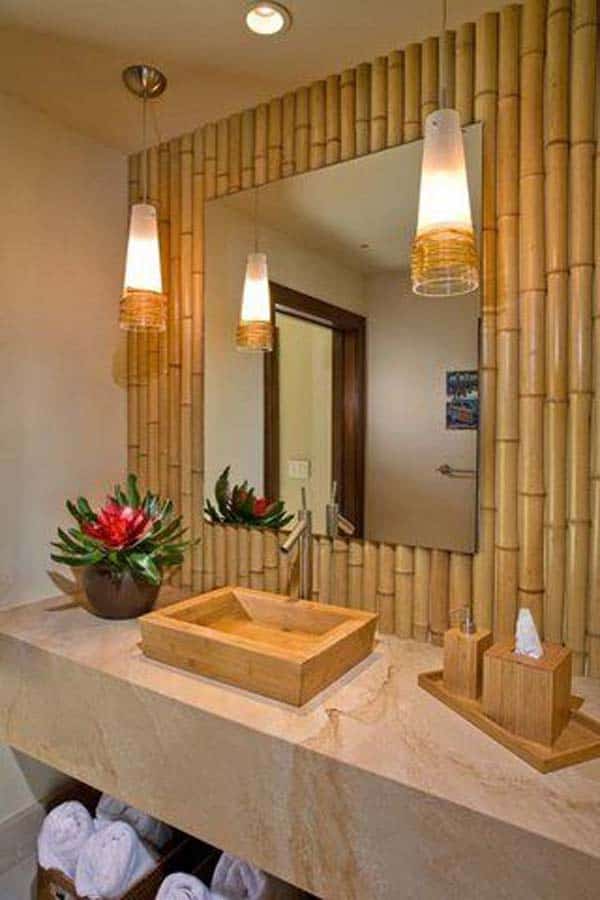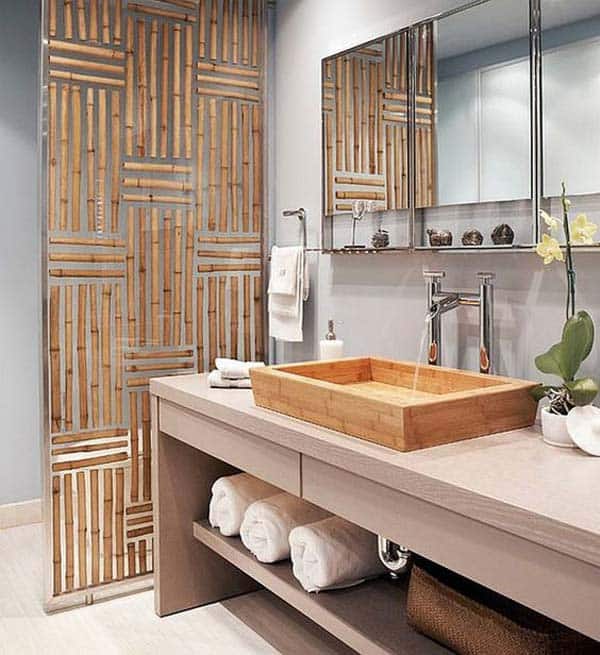 12. create a miniature home for flowers and birds from bamboo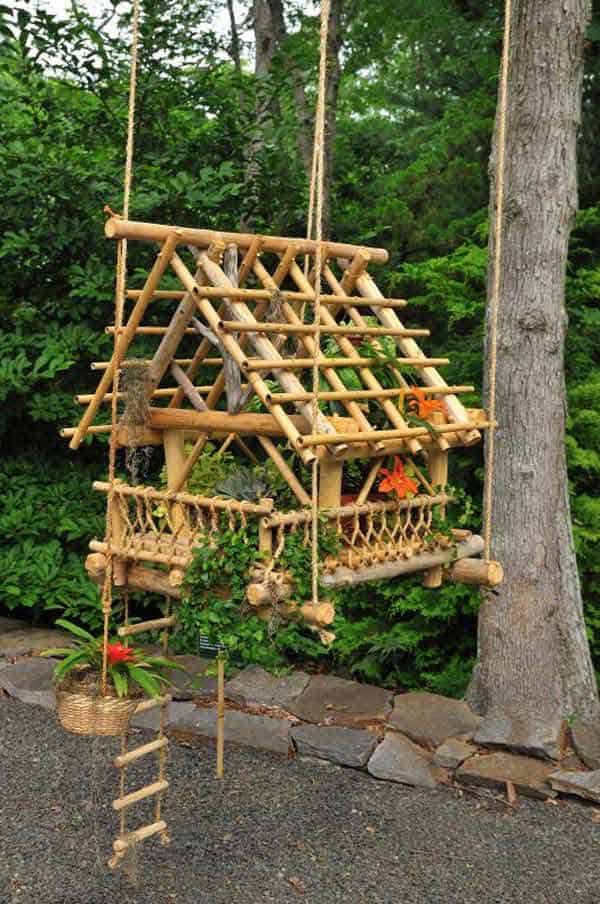 Source: pbase.com
13. glue and hold bamboo sticks together with rope to create picture frames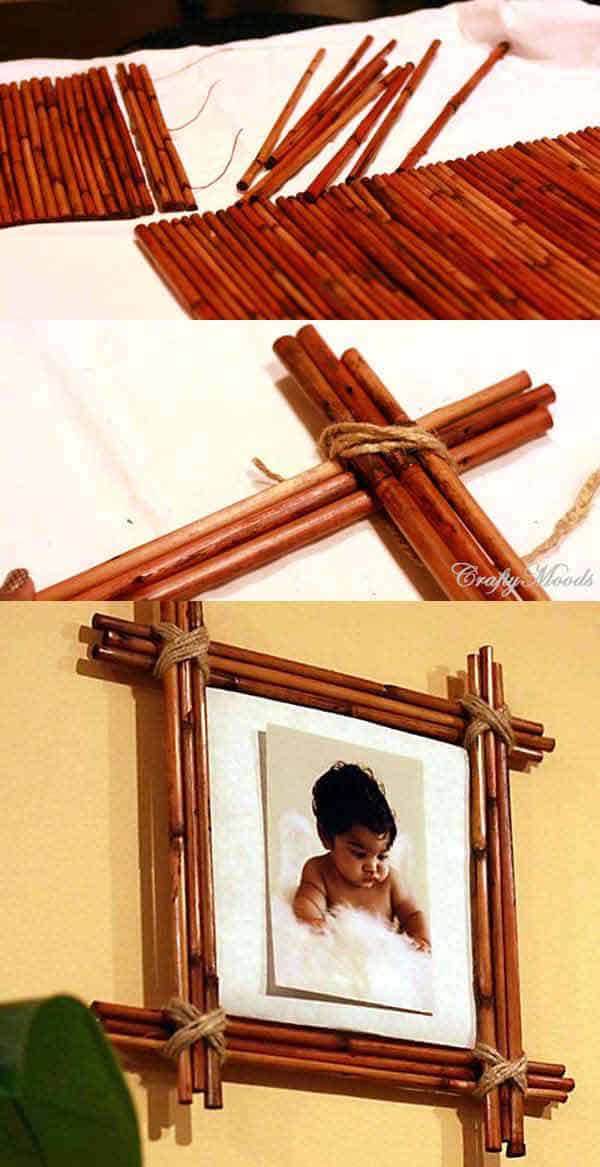 Source: craftymoods.com
14. recycle old pallets and fill them with bamboo to create your garden fence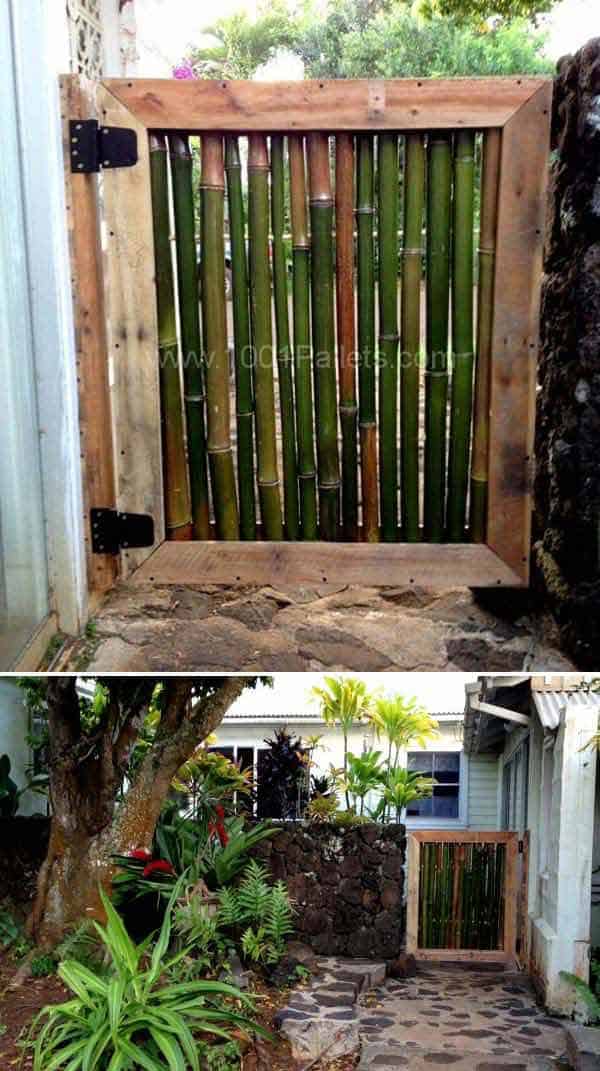 Source: 1001pallets.com
15.use bamboo and rope to create a towel holding ladder for your unconventional bathroom
Source: kleinworthco.com
16. add the ELEMENT of water to your garden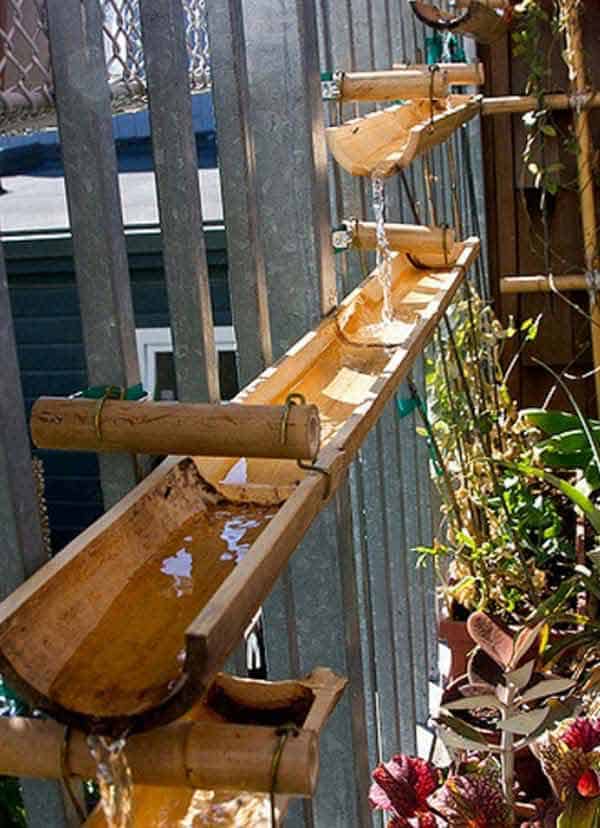 17.  a garden tee pee will improve your garden crops

18. Side RAILINGS  will direction your garden paths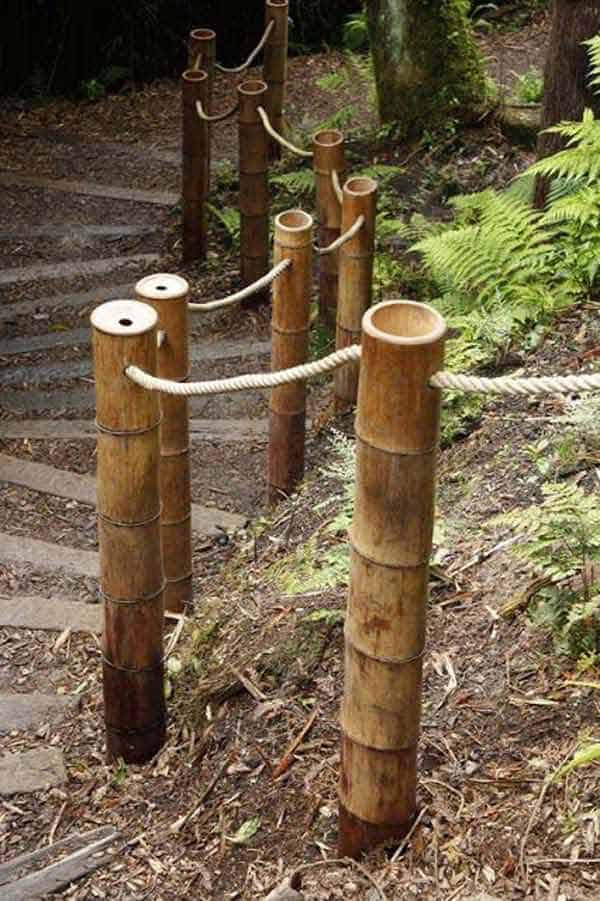 Source: pampas2palms.com
19. use large bamboo sticks to create a cute bird house/bird feeder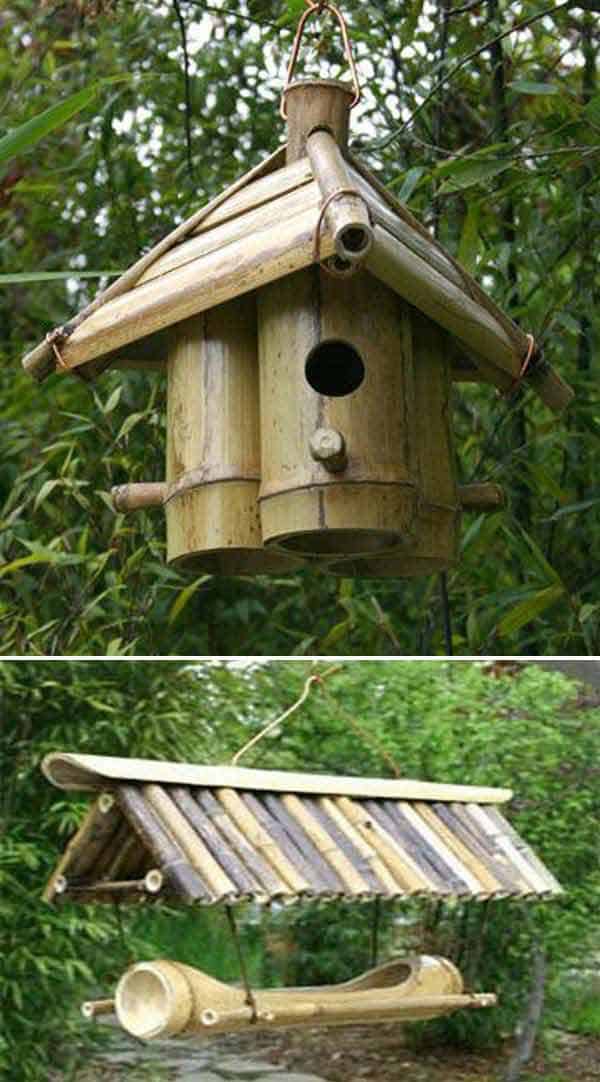 Source: bamboo4birds.com
20. a gorgeous headboard will become the focus of your room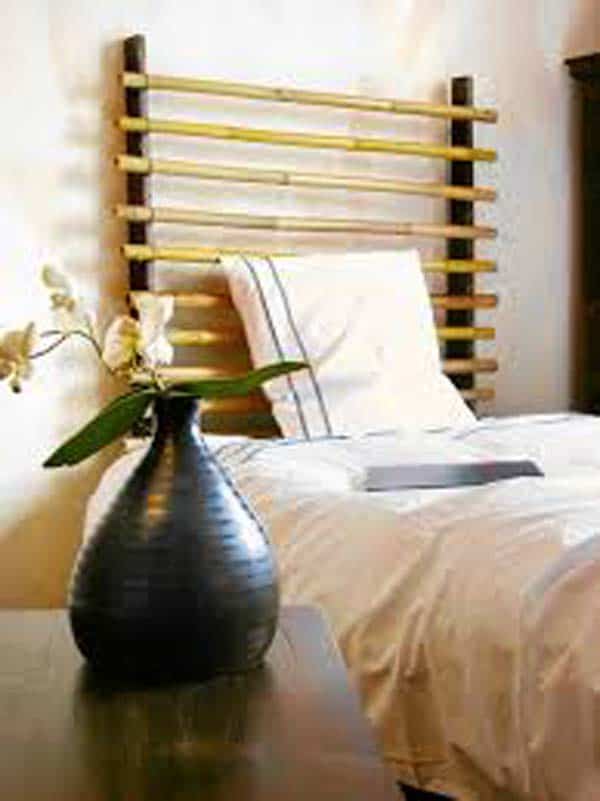 Source Unknown.
What do you think about using bamboo as an alternative to wood? Leave your valuable feedback in the comment section below.
Related Articles