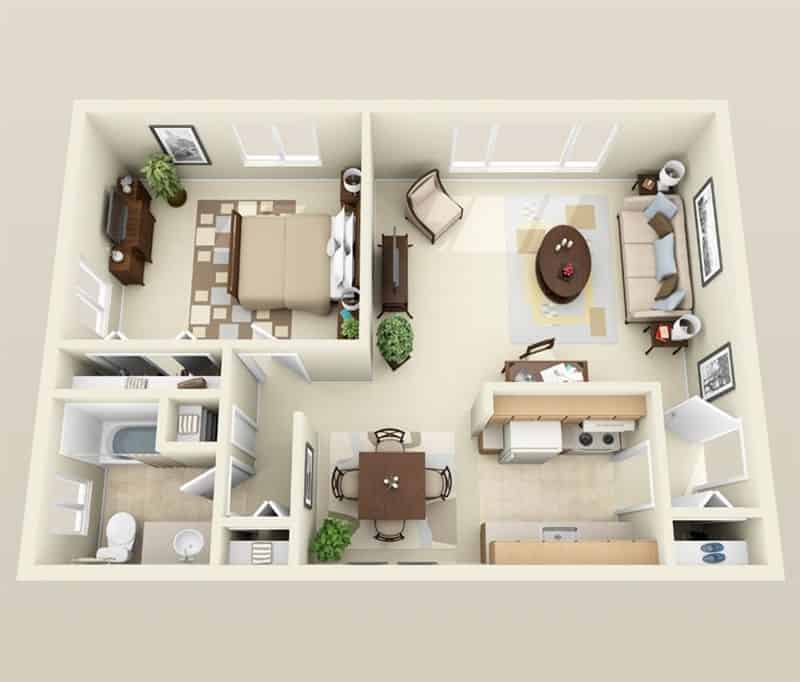 In the constantly changing and raging rental market, finding the right apartment for your needs, budget and taste has become quite difficult. Keeping up with trends is another issue young people usually want to take into consideration. Location is crucial as well as internal layout and available space and possibilities of organizing that space in a functional and aesthetically pleasing manner.
A common misunderstanding appears in this context, the difference between studio apartment and one bedroom, regarding the issue of footprint and, implicit, budget. Both of the options are highly sought for youngsters and young starting families, thus a clarification of the two therms is in order for an acknowledged purchase or documentation.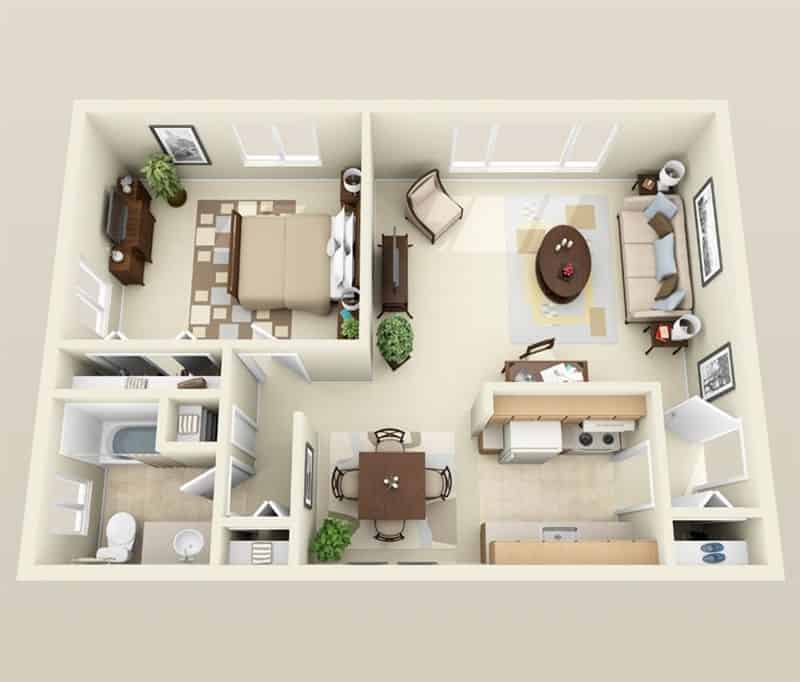 Although the difference is one that most consider quite small and mundane, these interchangeable types of apartment have one vital distinction. A one bedroom apartment or a single as it is most often refereed to consists of a living room, a kitchen, a bathroom and a separate bedroom, with or without a balcony or terrace. The space allocated to this type of apartment varies from zone to zone and extra features will add more to the necessary budget for renting or purchase of such a space. As design is concerned, here the possibilities are endless, depending on personal taste and chosen style.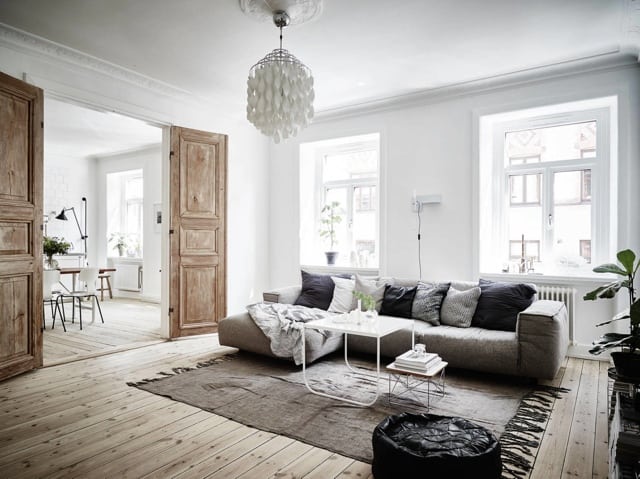 A light Scandinavian theme can fit even the smallest one bedroom, allowing natural light to flow in and visually connect and amplify the spaces.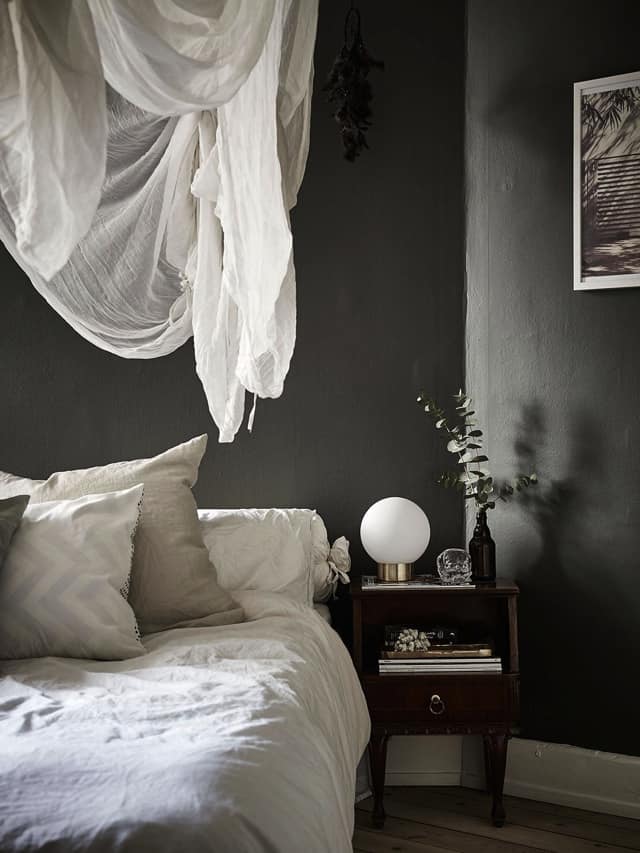 A studio apartment whatsoever is composed of a single large room with an open kitchen and an enclosed bathroom. It is a single unit, an open plan layout where the entire daily activities are accommodated: living, dinning, cooking, studying and sleeping. This is usually considered a disadvantage, making renting fees smaller than the ones allocated to a one bedroom and the inhabitants are usually students or single individuals who spend most of their time at the office and make use of the studio for sleeping arrangements alone.The advantage of a studio apartment lies in the versatility it offers in  therms of available organizational possibilities and design options. Partitions are often used,in the form of actual walls that divide the space, usually the bedroom area for intimacy or as transparent movable walls made from almost anything from wood, glass, rope or even rice paper with an Asian inspiration. Storage space issues might occur, although when confronted with a smaller space people usually tend to be more careful about the tendency of overcrowding the space, limiting their purchases and investing in smart creative, usually hidden, storage options. There is also the option of a large studio, usually found on the upper floors of apartment buildings, with rather high price tags and an overall worn-out, industrial style appeal, preferred by local artists and designers. Such a space will most definitely increase the monthly bills in comparison with the simple, classical, one room studio apartment and whereas the one bedroom offers you more space and made a tad more comfort, a studio apartment comes cheaper.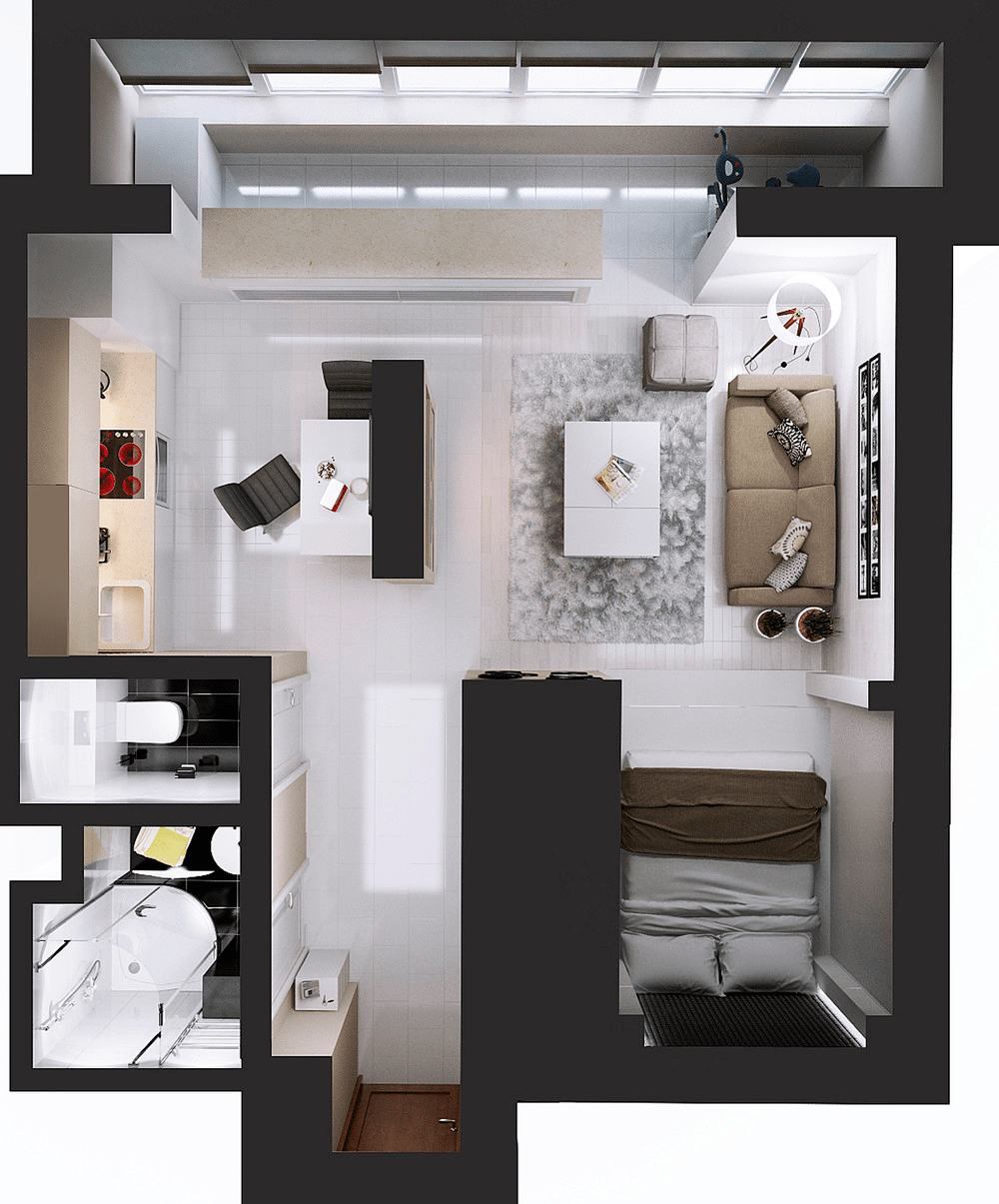 When the layout allows it, one can fit both a bed and a couch in a studio apartment. The kitchen area can be left open to communicate visually with the living area created.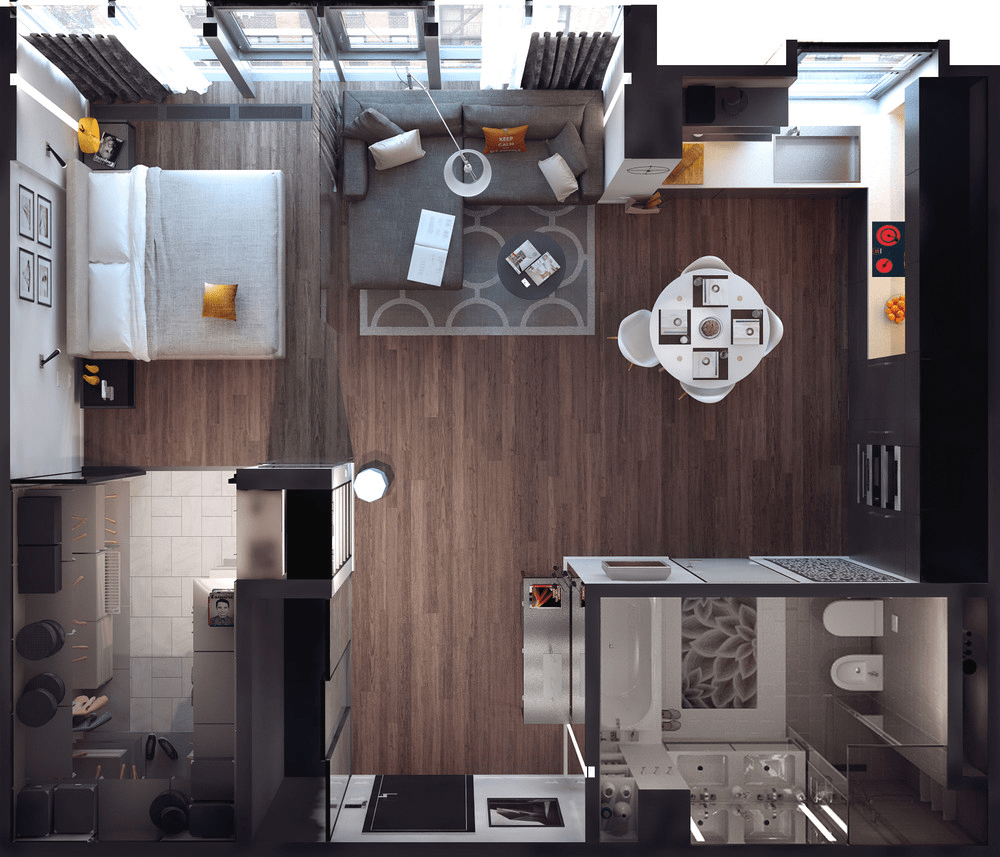 A glass partition can define the bedroom space as a physical and mental limit although not a visible one.The above example features an enclosed closet space and an open kitchen in direct relation with the dinning and living space.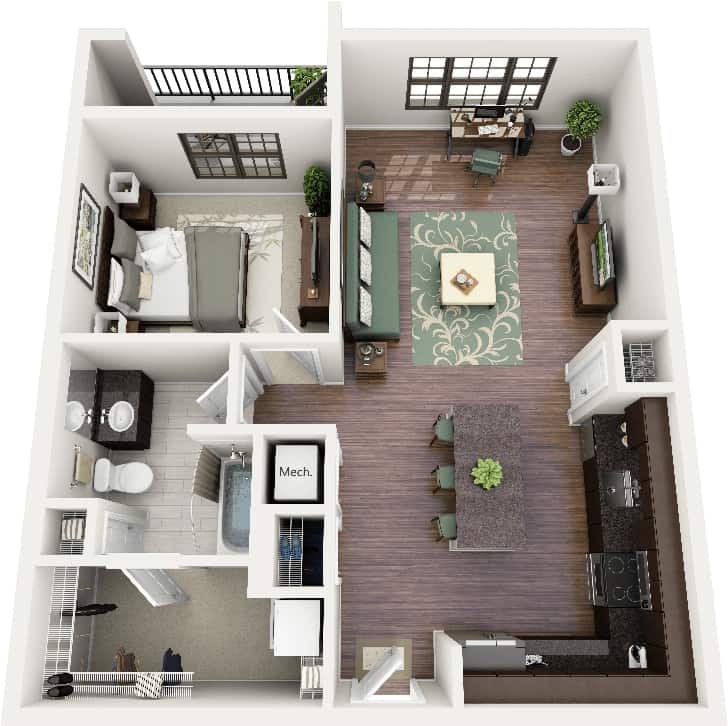 Considering the above mentioned difference which of the two, studio apartment or one bedroom would you choose if you were to purchase one? Feel free to share your input in the comment section below.
Related Articles
29 Brilliant Easy to Build DIY Platform Bed
33 Simply Brilliant Cheap DIY Nightstand Ideas