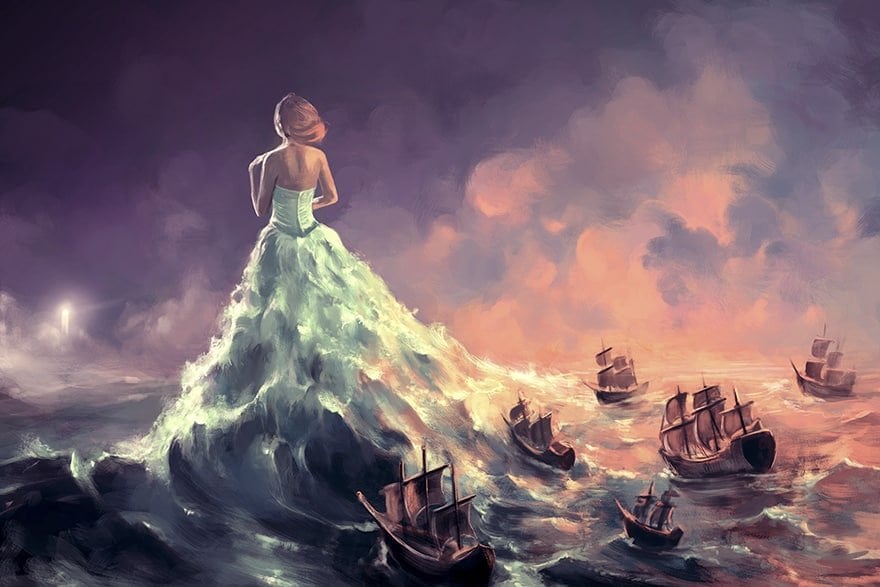 Digital painting is a medium that helps you create some amazing artwork, by painting directly onto your desktop or tablet. You do require the same set of techniques and skills just like our traditional painting.
When you are painting on the computer, it is less messy as you do not require oils or inks like a traditional painting. It gives the liberty to be creative and work on a small space while using different digital tools. Painting on the computer is a lot faster as you do not need to wait for the paint to dry.
This tutorial will help you learn about digital painting, there are many digital artists who have solely gained their skills by watching others and different tutorials on YouTube. Even if you are new to digital painting or you want to enhance your existing set of skills, then watching this tutorial will be beneficial.
The different tutorials present below are free of cost, but you can also choose to go for the premium classes later which come with a  price tag. It is important to have a working knowledge about the fundamentals of painting like lighting, perspective, and form, which will assist you to make the most out of this tutorial.
So without further ado, let's get into our tutorials!
Images via DeviantArt
Free Digital Painting Tutorials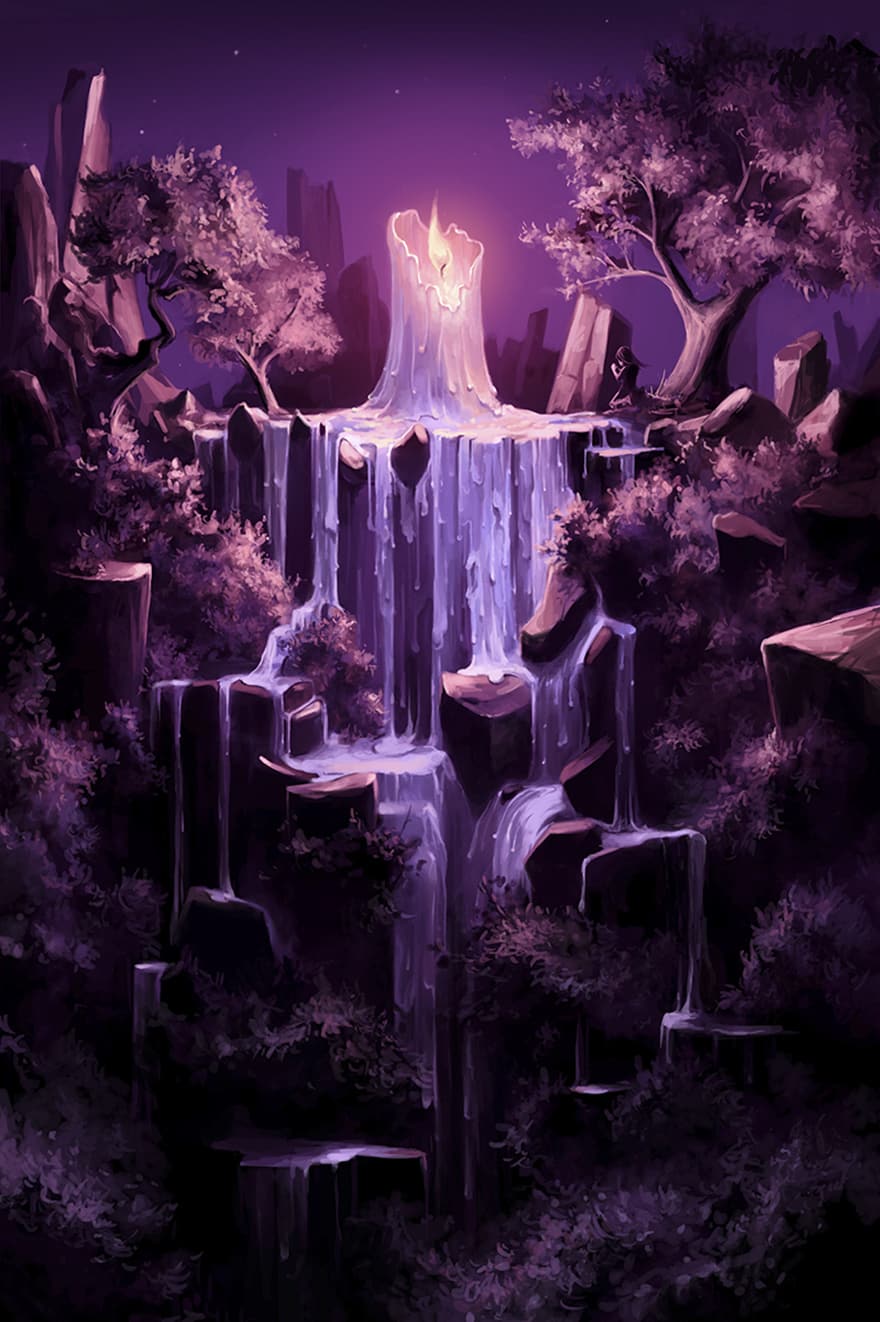 Digital Painting Tutorials for Beginners
Everyone starts learning something new as a beginner. Do not worry if you lack the knowledge about the use of different painting programs or if you don't possess any of the equipment. The tutorial will help you get the basic knowledge on the painting software and the way different tools are used.
The fundamentals of both drawing and painting can be learned as you get your software, hardware, along with a basic understanding of your tools.
1. Beginners guide to becoming a digital artist
The ability to produce some great work and becoming an artist requires a lot of hard work. Having the right workflow can make the process of learning digital art easier to a certain extent. This guide also provides you with tips to improve your artistic skills and suggests you about different features on the software and equipment that is required for a beginning digital artist.
2. Introduction to painting on Photoshop
This guide introduces the different photoshop brushes and the way it is used. It helps you to understand how to get the same look on photoshop, that you could get with an actual painting brush.

The videos are brief and simple enough to help a beginner understand the tips and tricks of digital painting.
3. A crash course on using color
This video helps you to understand the usage of color tools on photoshop. If you are new to using photoshop then this will help you understand the mixing of colors and teach you to work with colors in general.
4. 10 guidelines for beginner digital artists
The list of tips helps you to develop a sense of confidence, makes you comfortable and helps you enjoy the process of learning digital painting. The guide helps you develop different ways to master the art of painting and to bring about an improvement in your workflow.
It has been created for beginners, but it can also be of benefit to the experienced artists.
5. Digital tutorial and basic tricks
This tutorial helps to understand the fundamentals of photoshop which helps you learn about color, smudging and blending tricks. To get started on using these tips and tricks you will preferably need a tablet as you get started, while for complex painting you will require a display tablet. However, the regular display tablet will also help you do the work in an effective way.

6. Simple methods of digital painting for beginners
Want to quickly learn about painting?
This tutorial shows you a quick coloring method to make new forms before you even start shading by just using some flat colors and a big brush. Once the composition and the color have been figured out, it shows you how to start blending. It also shows you the different keyboard shortcuts that you can use for selecting the colors. Overall the tutorial gives a good lesson on painting for any new digital painter.

7. Basics of digital art
This video looks like a demo rather than a tutorial; you can see the artist giving an explanation across the video about how the work is being done and on the tools being used. It is an interesting watch, as you get to see how the character is taking a form. The tutorial starts only after three minutes, while the maximum part of the video is centered around a discussion on digital art.

8. Methods for basic rendering
This video will help teach you some basic techniques of rendering on photoshop, which is simple for you to learn. Watch this video to completely understand the outlining, sketching and eventually, you will be learning to paint an entire design. It also highlights the different tools that can be used to render artwork and for drawing.

9. Portrait painting beginners guide
There is no need for you to feel scared if you have not made a digital portrait. Watch this video to help you get through the entire process of making a digital portrait right from scratch. It focuses on helping you learn about creating a basic sketch for enhancing the final details.
This tutorial is not a complete guide to creating portraits, but it gives you a lesson on painting with exercises on making portraits. While you also need to understand that the process of making portraits involves tracing which is the practice for painting and not drawing.

10. Opacity vs Flow
It is important to know the difference between opacity and flow in the brush tool, as they are one of the most commonly used tools in photoshop. This video shows you how these two variables (opacity and flow) can be played by using the same brush to create different effects. It also helps you to understand how to swap between these two variations while using a brush.

11. Illustration in Photoshop
Watch this tutorial by Aaron Blaise who is a veteran Disney artist. It will help you to understand about navigation, the different tools, menu items, layers, and shading. If you are getting started in photoshop or illustration then this video will be helpful in focusing on the basics, as it gives a thorough description.

12. Coloring Over Line Drawings
Learning to paint digitally will require a lot of time and practice. But if you have already made a line drawing then it will be helpful for you. You will be able to understand how not to lose your lines while painting over a sketch. This video will be an exciting watch if you have been trying to learn how to pick up different ideas for using color. It will also help you to learn about shading, color, and lighting.

13. Paintings Tricks and Tips- Narrated
Are you looking for a fast-track version of complete digital painting?
This video has been covered with a full narration that will help you enhance your knowledge of digital painting. The artist has created different forms of painting. The video shows how to use a common technique that starts with using flat gray and then how you can continue to add shadows. To get the same results you need to follow the technique that is shown in the tutorial.

14. Tips for Landscape Painting
Concept and Digital art put a large focus on landscapes. It is an indispensable factor of game design while also being a popular choice in illustration, animation, and even in general fan art. By watching this video you'll be able to learn from scratch on the fundamentals of painting beautiful landscapes.

The video focuses on teaching you to use bigger brushes; to help you cover a larger surface area. It also shows you how to blend the different areas together to make the landscape appear realistic. Overall the tutorial will help you to quickly create landscapes.
15. Painting Basic Foliage
Watch this tutorial to understand how you don't need to draw every single leaf to create foliage and leaves on trees. It is quite common for people to make this mistake. The artist also demonstrates the functions of different colors and brushes while painting foliage.

This video will be of good learning if landscapes are what you're working with or if you want to practice a few digital still life paintings.
16. Basics for Blending
Blending is a type of art that will take anyone a good amount of time to master.  Watch this video to learn how to get started with learning this art. You'll be able to understand how to select different colors and ways to blend them smoothly based on the piece you are trying to create.

On watching this video you'll be able to learn how to create some good effects on a drawing tablet with different types of pressure and brushes.
17. How To Blend Colors
This video provides you with a detailed outlook on the different types of photoshop brushes, their functions and how they can be adjusted.
In particular, you'll be learning about the types of adjustments and brushes that go well in creating portraits. At the same time, you will understand how changing the textures can help to change the effects created by the brushes. The video also focuses on helping you learn to smoothly blend different colors by using brushes, or you can keep your work painterly and rough. Whichever is preferred by you!

18. How To Color Fast & Easy
From this video, you'll be able to learn how to select the colors for the base, shadow and your highlights. It will help you to understand the simple tricks that will prevent you from coloring over the lines, without spoiling the original sketch.

The artist in the video will show you the following:
How larger areas can be filled quickly?
How transparency can be used to work faster?
How your layers can be kept organized?
How shading and highlighting of larger areas can be done quickly?
19. Clean Brushwork
Have you been wondering how to make clean brushwork?
Watch this video to understand how to avoid getting visible brushstrokes in your work, and to have a smooth coverage instead.
Having painterly and rough strokes is completely fine if that's the look you're going for!

Watching this video even once will help you get a hold on how the different tools on photoshop work and its location. It is definitely a good watch, as the artist shows you how to paint a character's face.

By watching this demonstration you will gain an understanding and practice of the art of shading and coloring in photoshop. It also mentions a few fundamental topics on color theory for art, with a detailed description.
Intermediate Digital Painting Tutorials 
Once you're aware of the basics of digital painting, then you can climb up the ladder by watching these intermediates demonstrations and video tutorials. However, even beginners can watch these videos to learn a few tricks; along the way, it might get a little difficult to follow when you're a novice to digital painting.
21. Rock Painting Tutorial
If you're drawing landscapes as an artist, then rocks are something that you'll have to paint quite often. It might appear simple but they are surprisingly difficult to complete. This tutorial will help you learn about the different ways to sketch, shade and color rocks while you're doing digital painting. You can watch this video several times to get a grip on these skills.

22. Stylized Portrait
This tutorial on making stylized portraits provides you with some great tips on creating the right skin tone.

Watch this tutorial to learn the following tricks:
Picking the right colors for different skin tones.
Creating a balance between warm and cool colors.
The use of different brushes and pressure to get the desired effects.
Use of minimal colors in portraits to create dramatic lighting.
23. Elephant Digital Painting
Watch this thorough intermediate-level video tutorial by Aaron Blaise a Disney Animator. Aaron uses images for reference which acts as an inspiration for creating the original drawing.

You'll be able to understand the different techniques which can be used in photoshop to improve your vision of art, while the same cannot be learned through physical tools. This video demonstrates how you can keep the sketches organized as you're figuring out what you're going to draw and the ways to get it done. It also helps you learn about the rendering and texturing details to get work done like a professional.
24. Painting Skin Tones
Want to learn different tricks for improving your ways to get the right texture and skin tone?
In this tutorial, the artist shows you the entire process by starting with a mid-tone background and even how to adjust for transparency. Even while you're not using the regular skin tones, it's essential for you to select the right colors for any animal or human that you're painting. You'll also understand how to select the right color for highlight and shading purposes.

25. How I Make A Landscape
This video is of genuine value to different artists, even though it does not follow a step-by-step guide. It is a speed paint video of an artist painting a landscape with captions explaining the entire process. While this is a demonstration and not a video but by paying close attention you will get to learn new shortcuts and tricks.

26. Painting Snow
The rendering details for creating snow can get unsurprisingly tricky as the texture varies depending on the basis of lighting, the surface underneath the snow, and several other factors.

Watch this video to get a clearer understanding of painting various types of snow with different colors and textures. The video is not too long, while it's a must-watch if you're trying to create a winter scenery.
27. Paint Hair & Fur
The fur is far more difficult to paint than the skin, but once the tricks are learned you'll not forget them easily. Watching this video will help you understand how light and shadow can be handled while you're drawing hair and fur. You'll also learn how to select your brushes and the ways to get the desired effects by using them.

28. Thumbnail Painting Process
Several artists like to first start with creating thumbnail drawings and then begin with their main piece. As it helps to get a clear picture of the composition and the color choices; to assist them in deciding on the final composition.

Watch this video to learn how creating thumbnails can help you understand what you prefer before you begin with your main painting. This process will be helpful for anyone who is getting into character design or concept art.
29. How to Paint Better Textures
This is a brilliant tutorial on painting textures that appear realistic on objects that are made of stone and wood. You'll be able to learn how you can paint dents, cracks, divots on stone and whatever you're planning to paint with a lot of textures.
This tutorial will be helpful to learn how to work with several tools like the dropper tool, texture brushes and several other techniques for drawing simple textures on objects.

30. Value Sketching
The artist in this tutorial gives a focus on quick sketching on a piece of landscape to show values. If you're looking to bring about an improvement to your value studies then watch this fascinating tutorial.
It is important to get the darks and lights correctly in your drawings just as choosing the right colors. Value is an important skill for both traditional and digital artwork. So we advise you to watch this video!

31. Digital Sketching
This tutorial focuses more on demonstrating sketching rather than digital art. We recommend you to watch this video as you will understand how an artist selects different tools and sets up their figures.
You'll also be able to watch how a completed piece comes together for Photoshop users through various advanced workflows. This video is lengthy (two hours), but if watched closely then you can learn several little techniques or you can choose to follow along with another monitor.

32. Shading with Light & Form
This video will help you practice shading and understand its usage while designing different forms. The ability to create realistic forms that are highlighted on the screen is all about having the right lighting and shape.

33. Lost Edges
On your objects, you can have soft or hard edges, and this is the best part of digital painting. It is a lot simpler when this is done digitally, as CTRL +Z can help you re-try the brush strokes.

Watch this video to understand how you can avoid losing form while working with softer edges. It also teaches you different strategies that you can use for practice.
34. Rain Effect in Krita
This video demonstrates how you don't need to draw every single droplet, and instead, you can quickly create rain effects on a completely new layer. The artist is using Krita in this tutorial. However, in Photoshop and other programs of digital painting the techniques of Krita does translate well. If you like using Krita, and you're getting into painting then it's better to master this software.

35. Monster Cutie
Watch this tutorial if you're an aspiring creature designer, and we also recommend this video if you're a digital painter looking out for few real-world exercises. It demonstrates how you can create a monster from scratch and the complete process to design the whole concept. It's an hour-long video but you will be able to learn to create a full creature from start to finish.

Advanced Digital Painting Tutorials
It has been observed in many artists that as they gain confidence in their work, they sometimes feel that they're lagging with their skill set. This shows that it's about time for you to start pushing your limits and improving your skills.
As you watch these videos you'll be able to understand how intricate tasks are performed by professional artists and you'll get full-length tutorials which will help you learn design from scratch.
36. Design Creatures From Scratch
In this video, the artist demonstrates how various reference photos can be used to make new designs. This will show you the importance of inspiration for every artist which will help to create designs smartly.
With a creative spirit across each stroke and a few varieties of single-colored creatures, this tutorial will teach how your design phase can be planned and how creatures should be painted with a purpose.

37. Painting Lips
Do you want to learn about the techniques of drawing and painting lips?
Watch this tutorial to have a clear understanding of the same. The artist demonstrates the art of placement, coloring, shading, highlighting and several more at various angles on different pairs of lips.

38. Knights of Baratheon
So this is a tutorial where the artist is creating everything freehand, there is no base sketch. Even though it is technically known as a tutorial, we advise you to watch it and enjoy the process first. Try to learn the most of it from the artist, and later you can follow along.

Try to observe the following:
How the colors are being selected?
How the focus is being adjusted?
As this is an on-the-fly painting, how is the artist adjusting the focus directly on the view?
39. SAI Shading
Check out this tutorial, if you have heard about the Paint Tool SAI and you are not aware of how it works but have the desire to learn this tool. There is no narration, but you can follow it easily while working alongside the tutorial.

By watching this video, you will understand how you can shade your digital artwork just like a pro!
40. Painting The Eye 
Eyes are an important feature in a portrait which can either make the design appear beautiful or it might destroy the look. There are tons of video tutorials on painting the eye on YouTube.
But watching this video will help you understand the details without wasting time. If you want to learn how a realistic eye with a spark of life can be painted quickly then do give this video a watch.

41. Painting Eyes
In this tutorial, you will learn how to draw eyes with great precision. It demonstrates how the importance of getting the placement right is similar to the rendering of the actual eyes. You'll also be able to learn about proportion, composition, angles, coloring and every other detail that you should know about painting different types of eyes.

This video might seem like it's covering a basic topic, but the advanced strategies learned here will help to take your digital work to greater heights.
42. Painting An Iris
You probably need to take a deeper dive for drawing ideas from life and to paint it with realism. This is important to be followed even while practicing digital art.
This tutorial will help you learn about painting the eyes with more precision. You'll not be painting an isolated iris quite often, but taking a close look at this tutorial will help you simplify the process.

43. WoW in Manga Studio 5
It is an end-to-end narrated demonstration of how a character from World of Warcraft has been digitally painted. You might be knowing that WoW concept artists are great professionals if you're generally into game artbooks or concept art. This tutorial has followed the same style.
If you watch the video closely then you will learn a lot about how your initial concept can be sketched in Photoshop, then shading, coloring, and the details of rendering to create a masterpiece of concept art.

44. Stormy Sea Viking Ship
This is another end-to-end demonstration of a Viking Ship being painted on a rough and stormy sea. By watching this video you will see how this piece is being handled by the artist. You'll learn more about perspective, texture, color, and creating wood and water textures.

In this tutorial, the artist has chosen to use a few extremely dramatic lightings, which eventually helps you learn a lot.
45. Line Art and Coloring
Watch this video if you have been wanting to learn to animation, but didn't know from where you can probably start. You'll be able to see a concept being painted by a professional artist on YouTube.

It is a twelve-minute long video, which is simple for anyone to follow along. It starts with a messy sketch being created by the artist, which is then traced using solid dark lines and then a few basic colors have been added. However, the result, in the end, has turned out to be perfect and cartoony for a new comic strip.
46. Live Illustration Demo
Watch this fun demonstration where the artist is in conversation with an interviewer, as the view is pulled back from the original screen. It's exciting to watch how an artist works. It also helps you to learn several techniques and behaviors which can be implemented in your workflow.
This video is about 2 hours long, but the workflow is fun to watch and you'll enjoy the narration.

47. Intro To Speed Painting
Anyone with an interest in painting digitally will be following speed painters on YouTube. Watching them work is definitely fun and the level of skill shown in these videos is crazy.
If you wish to pursue speed painting then we advise you to watch this video as it shows different strategies, tips, and shortcuts to quickly create a complete scene in about 30-60 minutes. It is obvious that speed painting is an advanced skill. But, this video will help you to get refined brushstrokes quickly and to come up with new concepts instantly.

48. Realistic Portrait-Bernie Sanders
Watch this video to see an artist painting a monochromatic portrait of Bernie Sanders with the use of lights and darks in a realistic way. The artist has put in a lot of attention to blending and value for creating a realistic portrait, which was all digitally done in Corel Painter.

You can see the fine details of creating hair by using a line brush, rendering of realistic skin, and the use of techniques of blurring to make the final result in this tutorial.
49. Clouds & Atmosphere Painting
The atmosphere is defined by the fog, smoke, clouds, and mist. All of them add to our landscapes with a strong sense of realism. Check out this video, if you want to create some life-like atmospheres.

The video is around 40 minutes long and shares plenty of practical techniques that can be used in your environmental work.
50. Advanced Photoshop Painting
There is always a lot to learn in photoshop. This video teaches you how with a freehand you can to add color details by using brushes. And it also shows you how layers can be used to color quickly. It has some good tips for lighting and helps you add an edge to your drawings.

51. Painting Water
There are different factors that need to be considered while painting water like translucency, reflections, color, and texture.

Painting water also depends on whether you're trying to render a day scene or a night scene. There are also differences on the basis of location like a pond, beach, puddle, ocean, waterfalls, smooth calm water, or rough choppy water, and the list can go on.
This video covers all these topics, so do give it a watch!
Final Words
Watching these tutorials and different artists at work will improve your skills, give you a lot of ideas, and several tips that will be beneficial in helping you become a digital artist. It is not always important to follow along but by watching these videos you will definitely grow as an artist.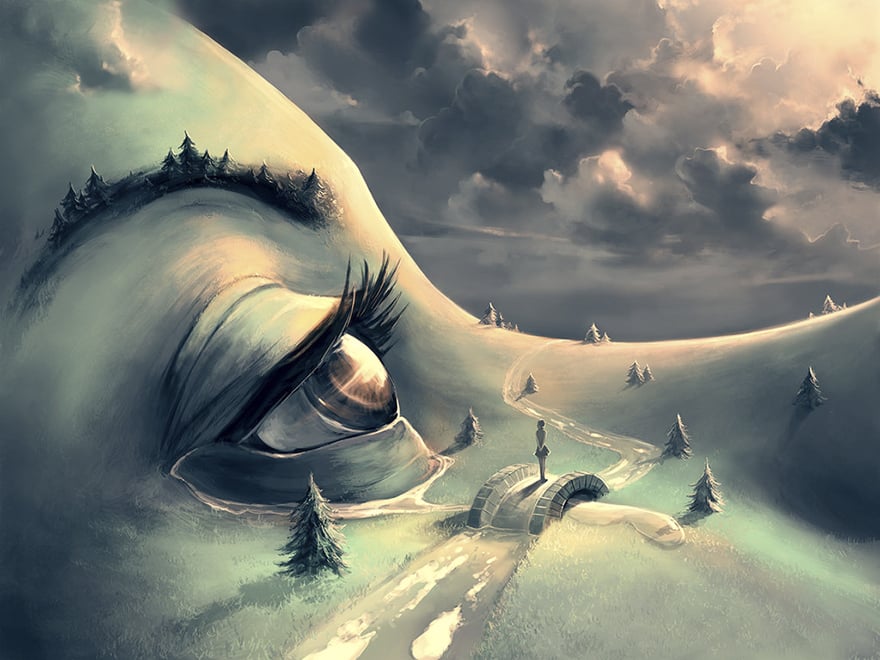 Related Articles
14 Amazing Free Krita Brushes and Brush Packs for Digital Art