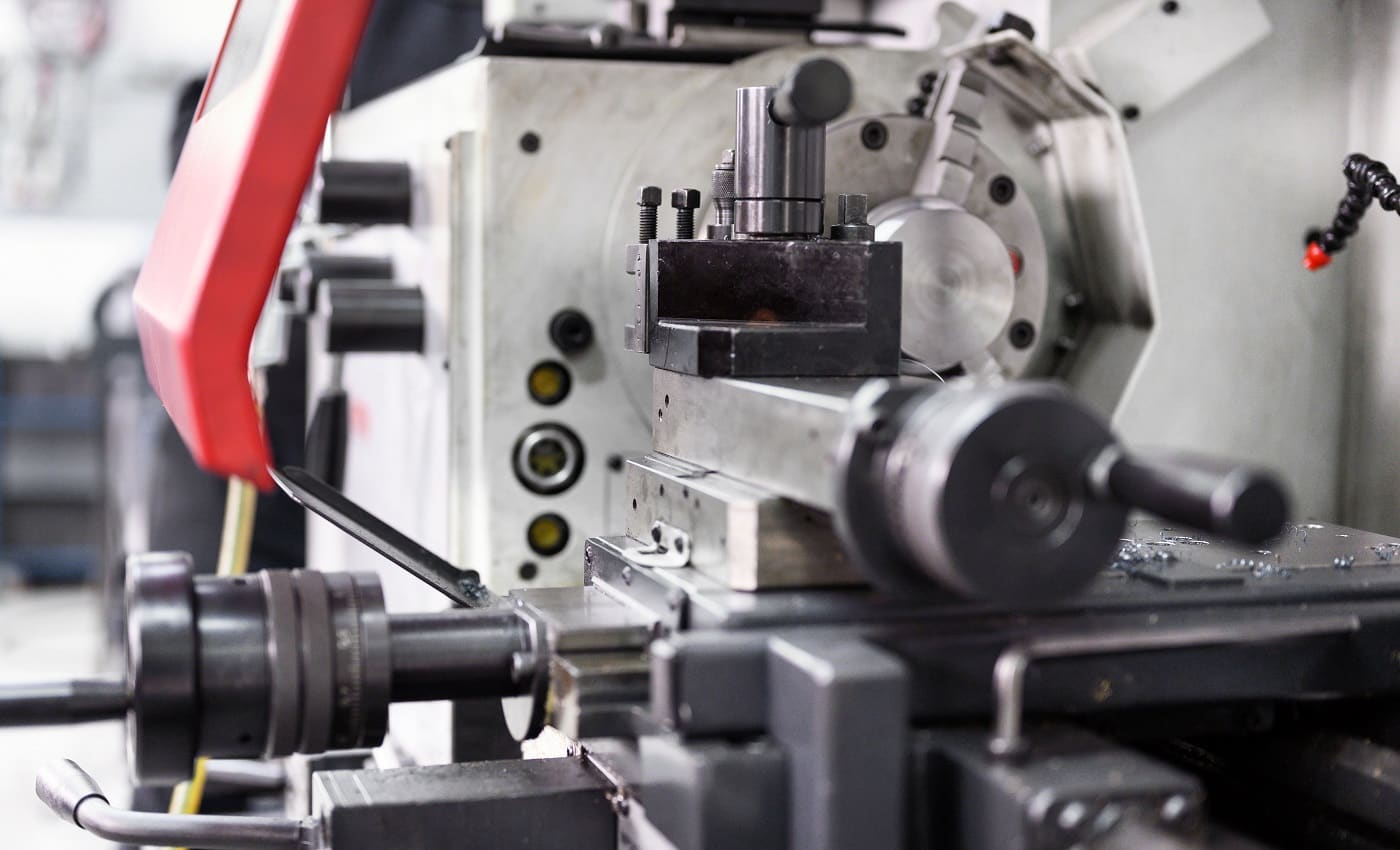 It isn't surprising that lathes are known as the "mother of machining tools" because they can be used for diverse purposes. 
And, if you've been working in the metal manufacturing industry for quite some time, you must have surely heard praises about the Grizzly lathe. For over 30 years, Grizzly Industrial has been manufacturing all kinds of machine tools, power tools, and hand tools. So, if you are considering a lathe from Grizzly Industrial, then you are most likely to end up with either the G8688 or the G0602. 
To be honest, both these lathes are sturdy and highly durable. But, how do you know which will be the ideal one for you? To help you decide just that, today we'll talk about the two lathes and discuss their features. 
So, without further delay, let's dive straight into the deets. Shall we?
Grizzly Lathe Review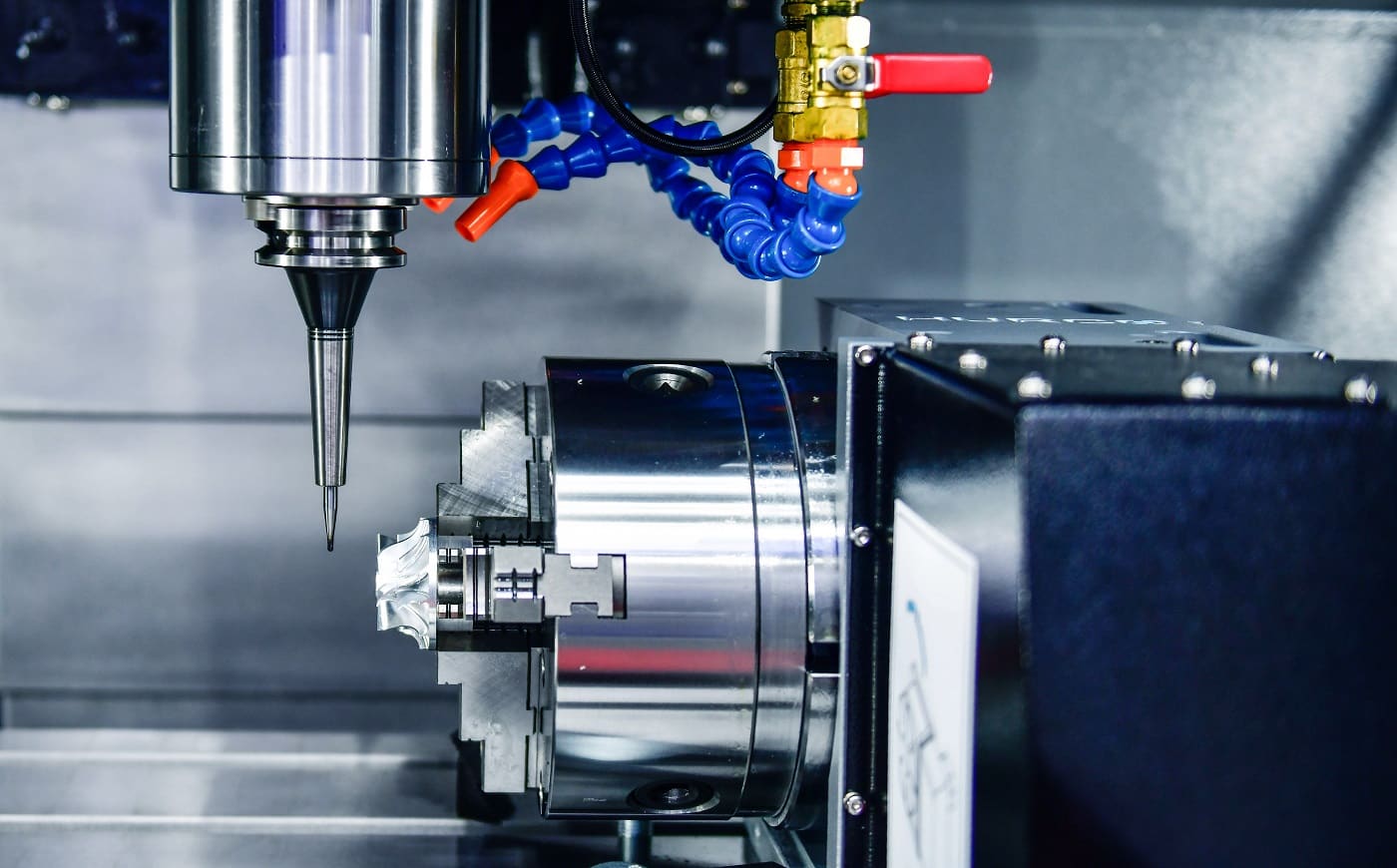 The Grizzly Brand
Since 1983, Grizzly Industrial has been manufacturing top-notch tools and equipment for the metal and wood manufacturing industries. You can browse through the wide variety of tools offered by them to choose the best one for your task. All Grizzly tools are quite user friendly and allow you to complete your tasks in a breeze.
Speaking of durability, Grizzly Industrial tools are robust and well-built to tackle all your metal manufacturing tasks. Also, their machines have been awarded for excellent quality.
If you are worried about the prices, then let us tell you their tools are reasonably priced. Plus, their customer services are always there to assist you in case of any issues, which is a bonus. 
Whether you are manufacturing with metals or working on a new construction project, a good lathe is the need of the hour to carry out your tasks in a smooth and efficient manner. 
Both the G8688 and the G0602 by Grizzly Industrial are among the top-notch models for all your metal needs. Be it cutting, drilling, shaping, turning, sanding, knurling, or deformation, you can carry out any task you need.  
These tools will help you in shaping those metal pieces without any hassle. You can trim off those extra parts with these machining tools and carve an excellent piece for your use. Further, due to their compact size, these mini metal lathes are extremely portable.
If you are a hobbyist looking for a good lathe for all your metal tasks, then the G8688 is an excellent option to consider. This mini metal lathe is one of the most durable options available on the market, thanks to the top-quality components used in manufacturing it. 
Featuring a single-phase motor, it allows you to complete whatever metal task you have at hand smoothly and efficiently. Also, its 3/4 HP motor offers 110 volts for your metal shaping tasks.
What's more interesting, is that it has been designed with a space of 12 inches between centers. So, whether you have to deal with bite-sized materials or medium-sized tasks, you're good to go with this lathe. 
To put it in a nutshell, the Grizzly G8688 mini metal lathe packs a lot of punch into a tiny tabletop package. Also, the handy features of this lathe are coupled with quite an affordable price tag. So, if you are a beginner, DIYer, hobbyist, construction contractor, or workshop owner, then this unit is perfect for carrying out all your tasks. 
Key Specifications Of The Grizzly G8688 Mini Metal Lathe
Even if you are just a beginner with not much experience in metalworking, you can still use this mini metal lathe to carry out your latest project. Because of its compact size, you may store this anywhere you want.
What you'll love about this lathe is that it has a thread dial indicator. This will particularly delight those who have just ventured into metalworking and find it difficult to detect the exact size of threads without a guide. 
We must also mention this lathe's variable speed, which starts at 100 RPM and shoots up to 2500 RPM. With this speed, be prepared to achieve more accuracy and perfection in all tasks. It even allows forward as well as backward motion.
Here are the key specifications of the Grizzly G8688 mini metal lathe: 
Features a 250 watt, single-phase, 2.8 A/110 V motor

12 inches of distance between centers

7 inches swing over bed

Spindle speed varies from 0 – 2500 RPM 

0.78 inches spindle bore (20mm)

Thread dial indicator

5/16 inches maximum tool bit size

Multiple thread pitches

2-34 inches cross slide travel

2-½ inch tailstock travel

Weighs 74 lbs with dimensions of 13 x 30.2 x 13 inches
Key Features Of The Grizzly G8688 Mini Metal Lathe 
It would be unfair of you to expect this lathe to perform heavy-duty tasks. But you must not underestimate the device, for it performs impeccably with both medium and small size tasks as compared to others in the same range. 
Its single horsepower motor is more than enough for hobbyists and the amateurs to carry out their tasks. Let's have a look at the features of this lathe to know why it will be an ideal option for you. 
Engine
We were caught on the hop when we saw this petite lathe carrying out so many tasks like the wind. No matter what task you have at hand, this lathe carries it out effortlessly. Although it might not be an ideal choice for heavy-duty tasks, it is an excellent option for small-scale jobs. 
For novices, hobbyists, and amateurs, this single-phase motor of 250 watts will help you work quickly as a wink. Though we agree that its motor isn't very powerful, it is definitely a cut above other comparable products.
Capacity
This mini metal lathe is a perfect example of the saying that big things in life often come in little packages. We were pretty pleased with its potential to maneuver turning techniques like beveling, facing, shaping, and bifurcating. 
What we found more interesting is the versatility of this Grizzly lathe. If the amateur in you wishes to make screws, small rivets, or any other pneumatic tool, then you must trust this lathe for outstanding results. 
Featuring a long spindle of 12 inches in diameter with 7 inches of swing diameter, you can make these objects for your home, and even for commercial purposes. 
Variable Speed Control
If you are a professional using lathes for years, you must know the importance of variable speed in the lathe. Thankfully, the Grizzly G8688 mini metal lathe is featured with variable speed controls. 
Also, its ability to scythe in both forward and reverse directions makes it an excellent lathe for all the beginners out there. As such, you can use it at no matter which speed you want. It is an ideal addition to your workshop if you are the one who has little experience with lathing. 
Design And Longevity
The compact size of this mini metal lathe is quite appealing. Since not every workshop is large, the G8688 lathe is designed to fit your small workshop perfectly. Although small in size, it is highly durable and built to last.
While using this lathe, we did not notice any major vibration as is the case for other lathes. Although it just weighs about 74 lbs, it does an excellent job of absorbing vibration. If you have to carry out small projects, then this would be an ideal pick for all tasks. 
Cutting threads and creating tiny brush pulleys is what we loved doing with this lathe, and we were quite pleased with the result it produced. Despite its compact size, it can tackle threads ranging between 8 to 72 TPI-33 inches.
Threading Gears
Though the threading gear of this lathe is made of plastic, you will find it significantly better than others on the market. You'll find these gears come with a host of benefits such as corrosion resistance. Also, plastic gears are a treat for your ears, for they significantly reduce the noise. 
The plastic threading gears perfectly complement the compact design of this lathe machine. Since it is explicitly designed for light metal turning tasks and for smaller workshops, you'd find these plastic threading gears a perfect fit. 
What's more, you will find that the gears are more forgiving than the metal ones as they are easy to replace. Also, we were quite pleased with the four-position turret post because it is ergonomically designed. 
Performance And Power
Its compact size mustn't be taken lightly, for this mini metal lathe delivers a powerful punch when it comes to metal turning tasks. You can throw any metal task at it from medium to large and see how it works. For the novices and the small workshop owners, this brings a lot of versatility to the table. 
If you've been eyeing the G0602 Benchtop Metal lathe by Grizzly Industrial for a while, then you've stopped by at the correct place. This gilt-edged benchtop lathe is super easy to use and is superbly built. 
Grizzly has designed this lathe with a robust motor so that you can get the ball rolling for all the tasks that you've got to accomplish. Plus, you'll be delighted to use this lathe for all your turning tasks because of its 0% vibration feature.
Highly striking is its ability to carry out all the metal turning tasks you need; kudos to Grizzly Industrial for polishing up its tools. Moreover, this is an incredible tool with a backsplash guard, a 1 HP motor, thread dial, a dedicated switch for reversing the spindle, and a chip tray. It's built with all the features you'd be needing for accomplishing any small metal turning tasks.
To put it in a nutshell, this model features all the power of a full-sized lathe with the convenience of tabletop storage. Its 14 amps of power will churn out your metal and wood projects like magic. Further, its user-friendly operation makes it an ideal pick for all the amateurs, novices, and experienced workers. 
Key Specifications Of The Grizzly G0602 Benchtop Lathe
If you are just venturing into the field of metal turning and looking for a good lathe to carry out all the metal tasks, then you are good to go with the G0602 benchtop metal lathe. This 10 by 22-inch tabletop lathe works well with tough materials. 
It allows you to work with a variety of materials, even plastic, without any hitch. This is only possible because of the tool's bit which is versatile enough to bisect or shape a variety of materials. Also, you can adjust the rotation speed as you want. 
On top of that, its V-way bed provides you with just the kind of support you need while dealing with metals. It also ensures that your lathe lasts almost a lifetime. 
What is more interesting, only premium quality materials are used for designing this lathe, so we can vouch for its longevity and durability. As such, you can count on it for years to carry out all your metals tasks. Overall, it is highly versatile, and even allows you to mold engines. 
Here are the key specifications of the Grizzly G0602 benchtop lathe: 
Features a single-phase 1 HP motor 

22 inches of distance between centers

9-½ inches swing over bed

Spindle speed ranges between 150 – 2400 RPM 

25 mm of spindle bore

Inch thread ranging between 8 – 72 TPI

Maximum bit size of 1/2 inches

Metric thread ranges between 0.25 to 3.50 mm

6-1/2 inches cross slide travel

2-½ inches tailstock quill travel

Weighs 432 lbs with dimensions of 46 x 22 x 21 inches 
Key Features Of The Grizzly G0602 Benchtop Lathe 
Unlike the previous product, this lathe works well with tough materials. This makes it perfect if you have been working with lathes for years. Rest assured, you won't be disappointed. Let's explore the features of this lathe to know why it would be an ideal choice for experienced metalworkers. 
Design And Longevity
Whether you have a construction project at hand or some DIY work, you can complete all related tasks that you want with this ergonomically designed lath. Adjusting the speeds, and changing the bits isn't much of a hassle while using this lathe; you can do all of this easily. Also, its strong and sturdy V-way bed provides excellent support while working. 
Although this benchtop lathe is slightly heavier than the Grizzly G8688, you can store it wherever you wish to after completing your work. Be it on the top of your old cupboard or somewhere in the garage, this lathe can be stored easily. Featuring a chip tray to gather debris and a backsplash guard for the oil, this benchtop metal lathe is a perfect addition to your workshop. 
It is without a doubt an excellent lathe for metal turning tasks on the market. Also, because it is made from cast iron, the vibration generated is subdued straight away. This means you can work with your metal pieces steadily without any significant disturbance.
Variable Speed Controls
For those who look for perfection in every arena, this Grizzly G0602 lathe will please the perfectionist within you with its accuracy and precision. As against other lathes, the speed range of this lathe is quite impressive. 
If you think switching speeds is a pain in the neck, then this device will let you switch from 150 RPM to 2400 RPM in no time and work smoothly without any hassle. While using this for metal turning, you can easily adjust the speeds as per your convenience. This ensures precision and accuracy in your tasks. Just turn the knob, and you are good to go. 
The Gearing System
We found the gearing system of this benchtop metal lathe quite impressive. The Grizzly G0602 lathe is featured with a precise gearing system consisting of a spindle bore of 1-inch. This gearing system ensures that the lathe works impeccably without posing any hindrance while turning metals. 
As already stated, the six variable speeds contribute to smooth functioning. You don't need to fret about the speed since the gearing system takes care of that. Just select the appropriate speed setting, and you're good to go.
Sturdy Motor
If you are a professional metalworker or a woodworker, then this would be best for all your tasks at hand. Since it features a powerful motor, you can use this benchtop lathe for turning tough metals. And on account of its 1 HP motor of 110 volts, you can carry out all the tasks with ease. 
Unlike other metal lathes, this one has made turning out metals a relatively easy task mainly because of its robust and solid motor. So, we highly recommend this Grizzly G0602 if you are on the lookout for a lathe to work with tough metals without any hassle. 
Grizzly G8688 vs. Grizzly G0602 – Which One To Choose?
Grizzly Industrial has been offering top-notch quality lathes for years, and the raving customer reviews stand testimony to this fact. Both the Grizzly G8688 and the G0602 lathe are outstanding lathes and perform impeccably well. 
Both are robust and durable metal lathes. But, how do you choose between the two? So to make things easier, let's explore the pros and cons of each in detail. After going through the following, you'll have no doubts regarding which would be better for your particular needs.
Why Prefer The Grizzly G8688 Mini Metal Lathe?
The Grizzly 08688 lathe works exceptionally well if you have small or medium-sized metals to deal with. Moreover, its compact size makes it ideal for those who work in small workshops. It will allow you to perform all your small to medium-scale tasks in a breeze. 
The variable speed ranges offer perfection in all your work. So, we'd recommend all the novices and amateurs to go with this lathe to carry out all their tasks easily. 
Pros
Variable speed

Packed with a plethora of features

User-friendly

Compact in size
Cons
Unsuitable for tough materials
Why Prefer The Grizzly G0602 Benchtop Lathe
The Grizzly G0602 comes packed with a host of features that makes it an ideal choice for all the experienced workers out there. Its powerful motor makes it a durable product and it's highly versatile due to its six variable speed options which allow you to work with almost any material. 
Also, it delivers perfect cuts, making it an ideal choice for all the perfectionists out there. And, if durability is a significant factor in your purchase decision, then don't worry; this product ticks all the right boxes in that department. 
Pros
Highly versatile

Strong motor

Durable

User-friendly

Features six variable speeds
Cons
Slightly on the expensive side

Can be used only on top surfaces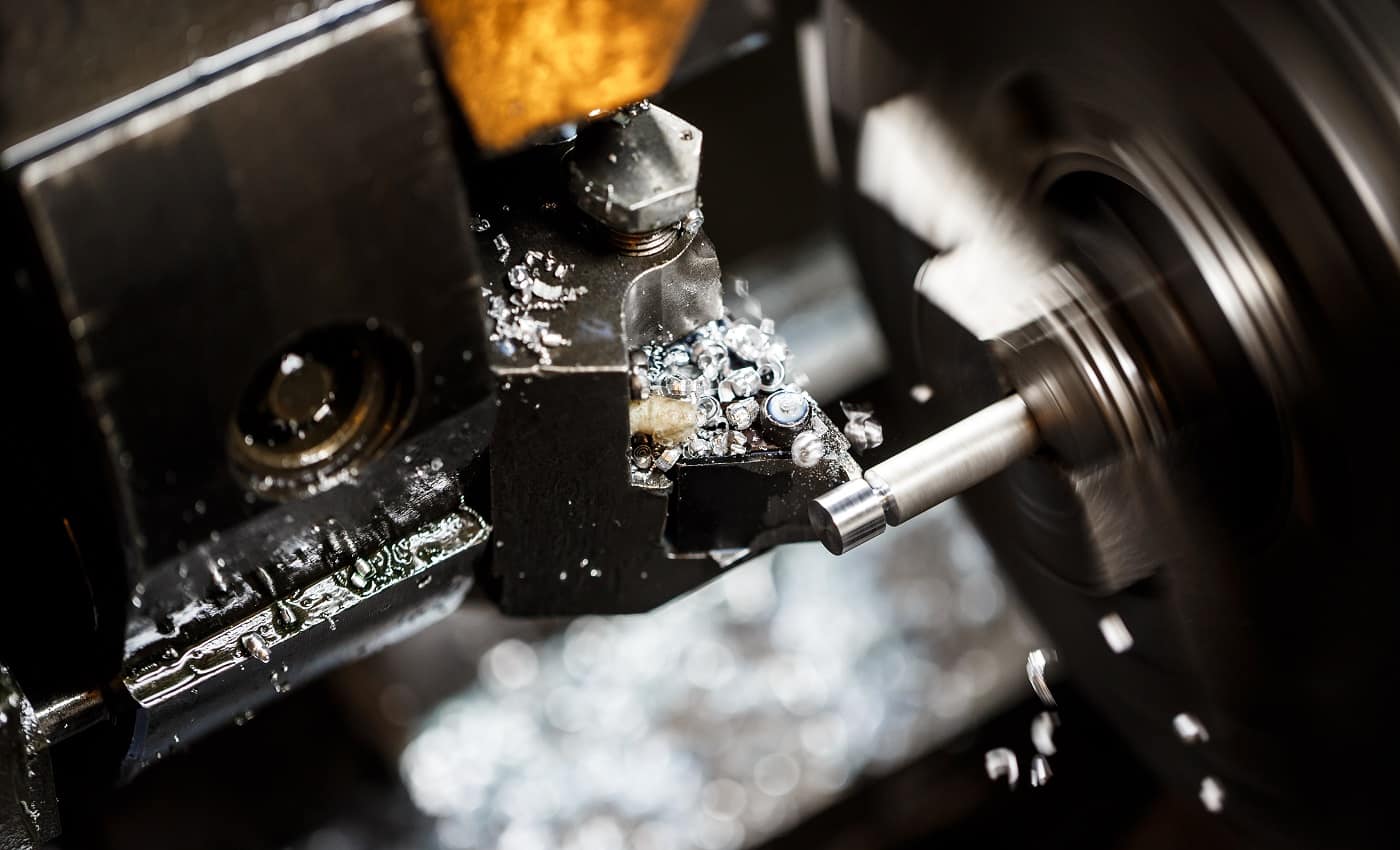 Summing It Up
When it comes to lathes, Grizzly never disappoints us. Both the G8688 and the G0602 metal lathes are excellent tools for turning metals. As a result, it is extremely difficult to pick a winner between the two. While both the lathes enjoy certain advantages over the other, the Grizzly G0602 Benchtop Metal Lathe certainly outshines G8688 in terms of features and uses. 
The Grizzly G8688 is perfect if you are a novice or an amateur dealing with small materials without much experience, while the G0602 goes well with tough materials. Ultimately, it all boils down to your needs and the nature of your task. Not to mention the fact that your experience level also plays a part in it all. 
With that, we come to the end of our comprehensive guide; hopefully, you will be able to make an informed choice. And, keep your eyes glued to this space for more such informative content.
Till then, keep turning metals safely!
Related Articles