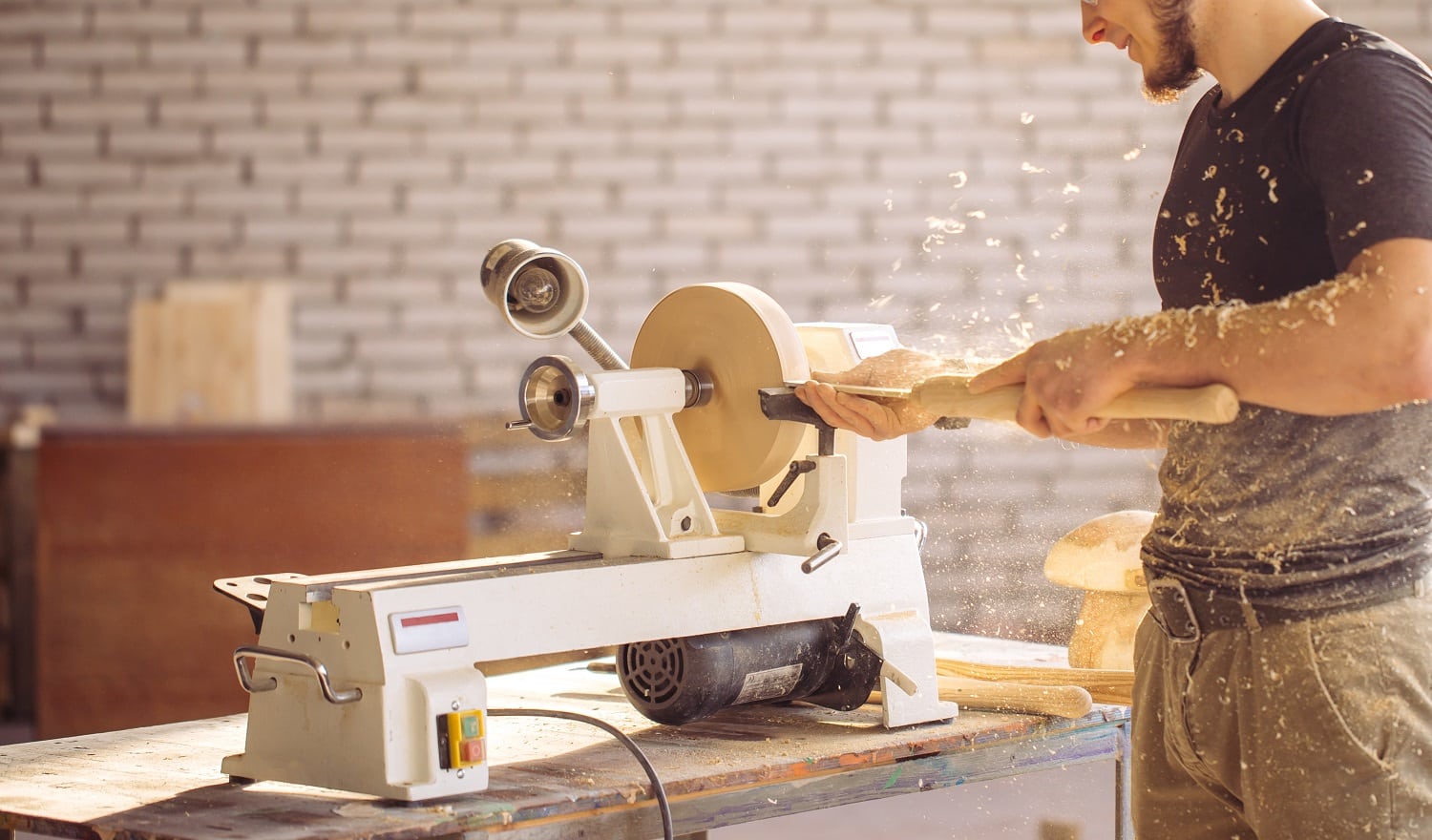 Unfortunately, this product is a discontinued on most of the e-commerce websites. Try this newer model WEN 34034 6-Amp Wood Lathe
The WEN 3420 Lathe is one of the most affordable options out there, but is it the right choice for you?
Well, we hope that you get the answer to your question after going through our comprehensive review. The unit is equipped with some great features for its price, making it a viable investment option for sure.
Having said that, it is also essential to consider its flaws in order to get a balanced idea. Yes, we wouldn't say that this lathe from WEN is perfect. To be honest, no product is. But that doesn't mean it shouldn't be considered. So, through our guide, we bring you an unbiased review of the WEN 3420.
We decided to test out the unit for you, so we are quite positive about our findings. But the ultimate decision is in your hands.
So, without wasting any more time, let's dive in. 
WEN 3420 Lathe Review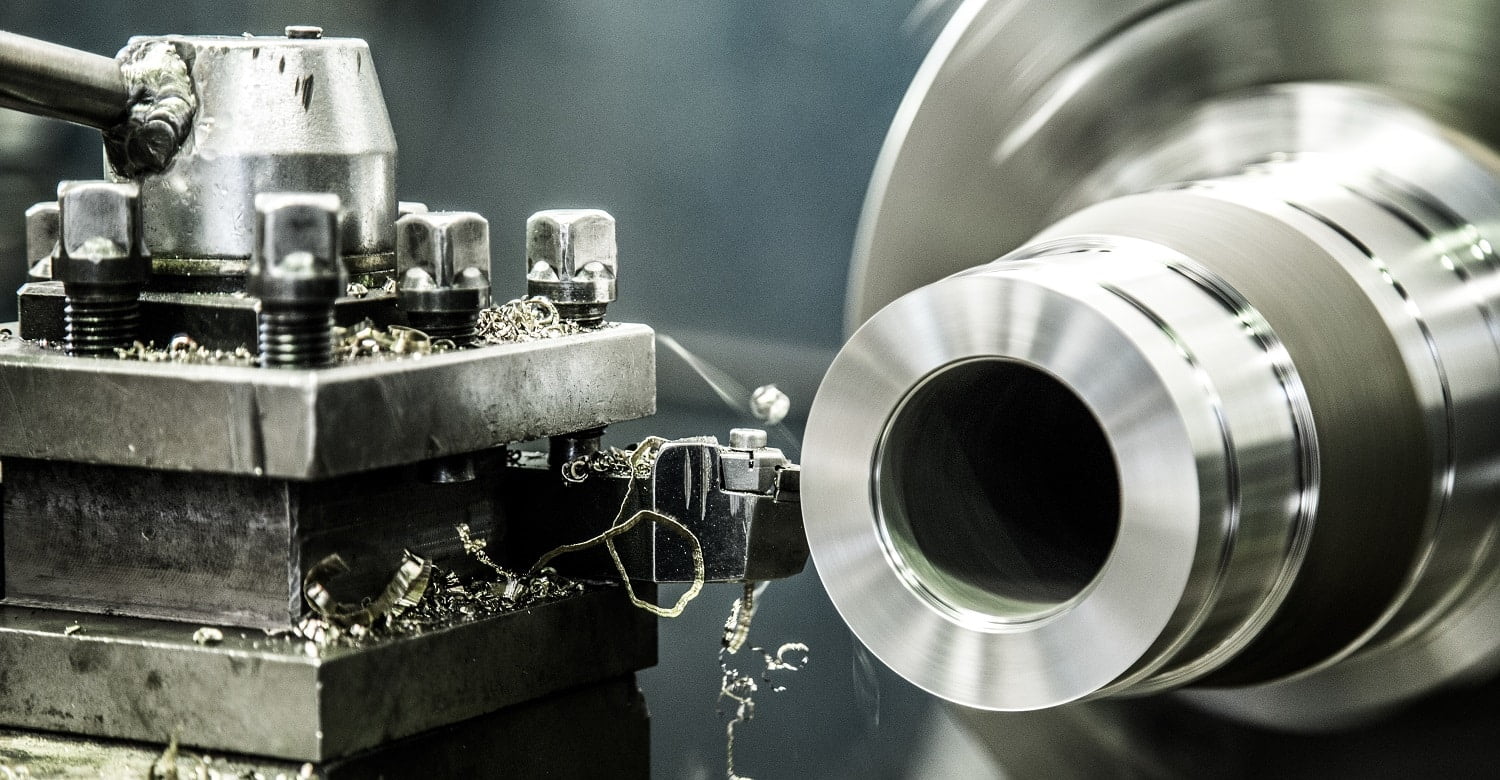 For those who don't know, WEN is a leading brand that deals with the manufacture of top-grade and affordable power tools. And the WEN 3420 Lathe is one of the many exceptional innovations from the brand. So, how about we discuss some of its incredible features?
Variable Speed Control
You will be pleased to know that the WEN 3420 Lathe features a speed control knob and a 2 amp slow start motor. In other words, it provides its users with complete control while working on various woodworking projects.
We were able to adjust its speed from 750 to 3200 rotations per minute by simply turning the knob in the right direction. You can increase the speed by turning it clockwise, and decrease it by turning it anticlockwise. Yes, it's that simple! However, make sure to keep the pace at the lowest setting when you start the motor.
Capacity and Size
We loved the compact design of this lathe that comes with a surface area of 8 inches by 12 inches. This makes it ideal for most benchtops with a lack of sufficient space. Not only this, but it can also be moved from one workstation to another.
It is always recommended to choose a lathe based on your workspace. That being said, we found the capacity and size of the WEN 3420 suitable for most workpieces. Furthermore, it includes a 5-inch faceplate, making it the best option for cups, turning bowls, and other non-spindle workpieces.
Easy Operation
As mentioned earlier, the unit comes with a variable speed control knob that allows you to adjust its speed settings easily. But that's not all! Now, if you are a beginner, you might not know that a lathe requires a tool rest for flexibility and ease of movement. And this particular model comes with tool rests in two different sizes.
Having said that, we were amazed at the level of comfort the tool rest of this lathe offered. It enabled us to move it left to right and back to front with ease. In fact, you will also find a lock lever near the tool rest. This will aid you to keep it securely in the right position.
Furthermore, it comes with an on/off switch that makes it convenient to start or stop the motor as and when required. WEN has simplified the operation system of this unit so that every beginner can find it easy to use. And this is why it is a preferred choice for most first-timers.
Safety
When it comes to power tools and electrical appliances, safety should be your utmost priority. This is why it was essential for us to check out the safety features of the WEN 3420, and to be honest, we were quite impressed with our findings.
Now, you already know that the unit comes with an on/off switch for its easy operation. But that's not all! It features a safety switch lock, which prevents the motor from accidentally restarting. You can start it once the key is put back in place.
The circuit breaker button is another exceptional safety feature of this lathe. It automatically switches off the unit in case of voltage fluctuations and overload. This, in turn, minimizes the cause of damage, keeping it safe and secure.
In such situations, allow the lathe to cool down for a while. You can then press the circuit reset button, and switch the motor on again. But remember to keep the speed low at the beginning to ensure safety. That being said, you don't have to worry much since it comes with a slow start motor, which starts gradually in order to maximize safety and minimize damage.
Apart from this, it is critical to follow the safety rules while using WEN 3420. For this reason, we would suggest you go through the instruction manual and thoroughly follow the safety guidelines. After all, safety depends on precautions!
Accessories
As we said, the WEN 3420 is one of the most affordable options available in the market today. And truth be told, seeing its price, we didn't really expect it to come with so many great features. But what amazed us the most was the fact that it comes with a complete kit of accessories, which makes its operation even more convenient and comfortable.
We have already mentioned that it includes two tool rests and a 5-inch faceplate. So, by now, you must also know their functions. Apart from these two types of accessories, the tool comes with a tailstock, a knockout rod, a headstock spur center, and more.
The tailstock helped us set up the spindle at a desired position to get a tighter grip on the workpieces. On the other hand, you can use the knockout rod to remove the center cup when required. Not just that, but it also enables you to drill holes in the center of any of your workpieces.
Durability
When we invest in a product, we expect it to last us for a few years, if not a lifetime. On that note, you will be pleased to know that the WEN 3420 Lathe will surely ensure a long-lasting performance. This is because of its sturdy solid cast-iron construction, which also makes it a handy power tool.
Furthermore, it is backed by a 2-year warranty from WEN. So, you can go ahead and buy this unit without worrying about its longevity. It is a reliable investment that will prove to be beneficial even in the long-run.
What Could've Been Better?
There is no scope of doubt when it comes to the functionality and performance of this safe lathe from WEN. However, we did come across a few drawbacks related to the model, but these aren't deal-breakers.
Firstly, being a compact unit designed ideally for beginners, the WEN 3420 is suitable for smaller projects and DIY crafts. Why? Well, this is because of its low-powered slow start motor. Now, even though it minimizes damage and ensures safety, it lacks the power to tackle larger projects.
And secondly, we found the unit easy to operate, but it was quite noisy. The high level of sound produced by the motor may disturb you and your surroundings. Also, this might compromise your overall working experience.
That being said, despite its minor drawbacks, we would definitely recommend this lathe to first-timers who want to work on smaller projects.
Pros
On/off switch with safety lock

Slow start motor

Available at an affordable price

Includes a variety of accessories

Comes with a 2-year warranty
Cons
Noisy operation

Not suitable for larger projects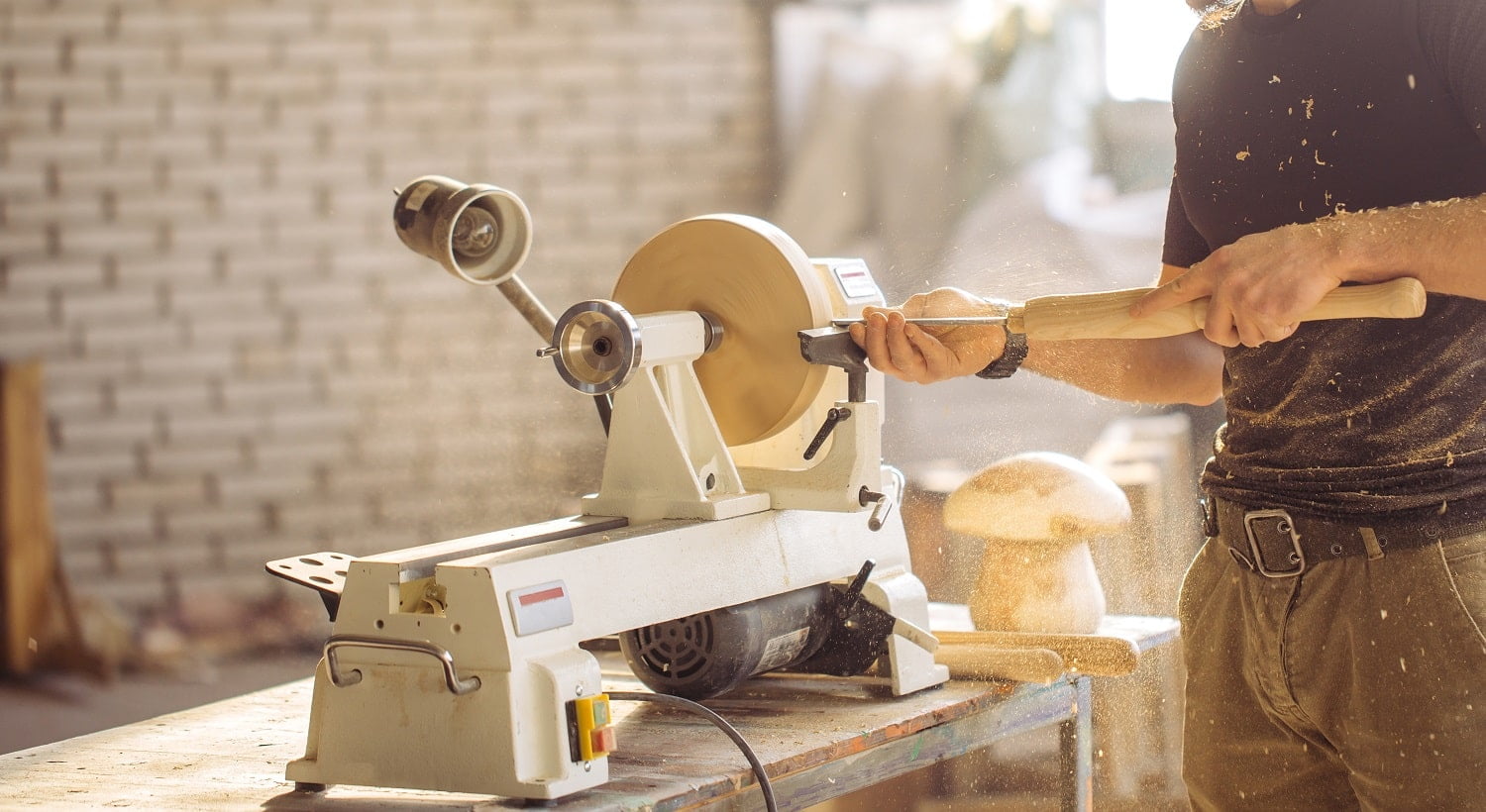 WEN 3420 Verdict
In our opinion, WEN 3420 is a must-have for every beginner despite its flaws. And there is really no harm in trying it out because it is a reliable investment option that's not even too expensive.
The model is equipped with safety features, preventing unwanted accidents and damage. In fact, it is also durable and sturdy. So, you can lay your trust on it to ensure accurate and precise results for years to come. To sum up, if you need to tackle a small woodworking project, this should be your go-to option.
With this, we come to the end of our comprehensive review. And we hope by now you have made a decision.
On that note, we take your leave. Till next time!
Related Articles
How To Cut Wood Without A Saw Using Different Wood Cutting Tools