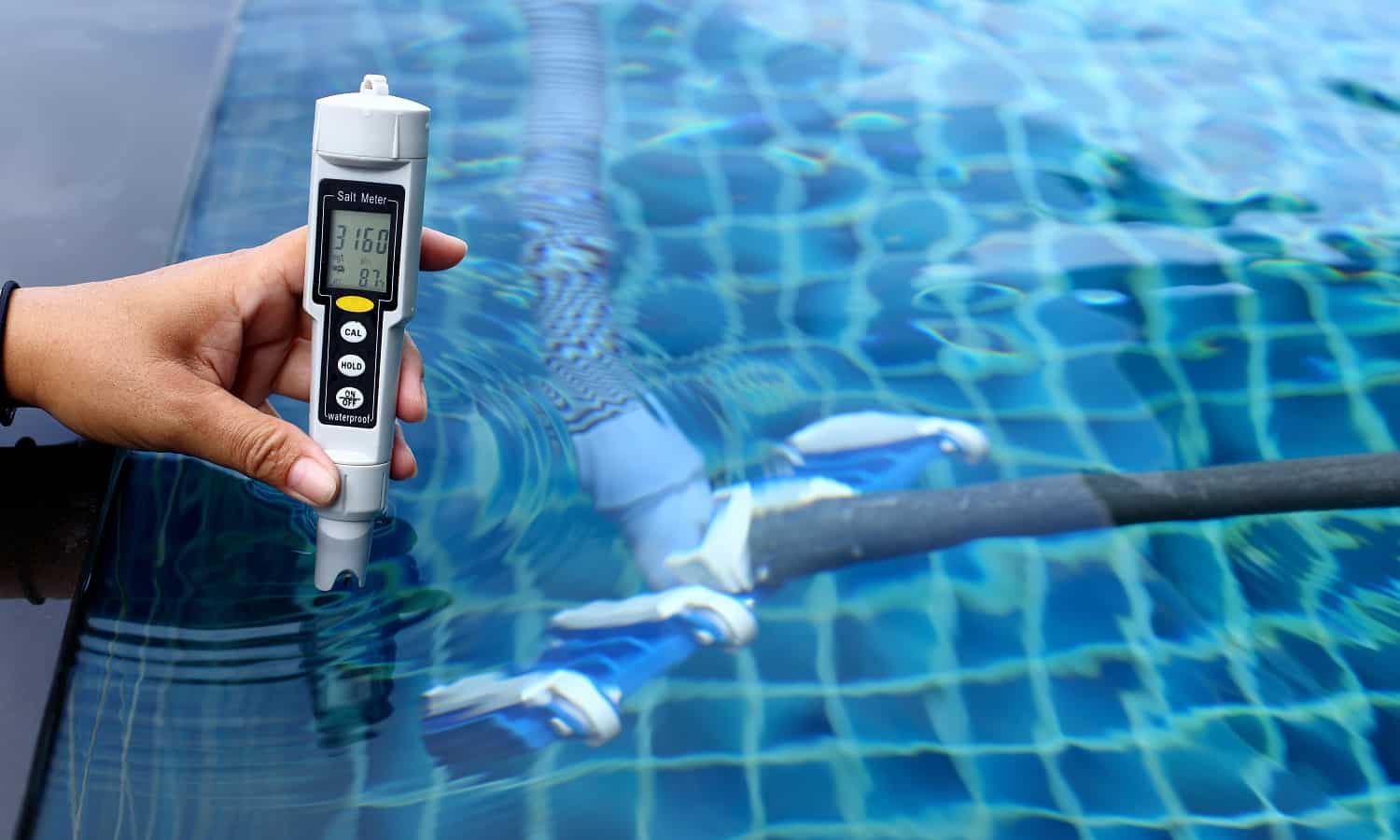 Swimming pools are a great addition to any home. But if left untreated, water can be a breeding ground for harmful bacteria, worry not though, best auto chlorinators for pool are here
That's why it's essential to ensure that your pool continues to be chlorinated timely and consistently. However, manually adding chlorine sticks to the water can be a hassle. Enter the auto-chlorinators, which can help to get the job done efficiently.
Yet, there remains a problem: that of choosing the right one. With so many options on the market, which one is the best for your needs? That's why today we've gone ahead and made the selection for you. What's more, we've even added a buyers' guide to further simplify the process of selecting the best one.
So, let's dive in and take a look!
Auto Chlorinators for Pool
IMAGE
PRODUCT
DETAILS

Our Top Pick

Our Top Pick

Pentair R171096 Rainbow 320 Automatic Chlorine Feeder

Fully automatic operation
Large treatment capacity
Convenient and straightforward to use

VIEW LATEST PRICE →

Hayward CL220 Offline Automatic Chemical Feeder

Highly durable construction
Advanced safety features
Low maintenance product

VIEW LATEST PRICE →

Swimline HydroTools Super Premium In-line Automatic Pool Chlorine Feeder

Easily to connect and install
Maintains proper pH levels
Adjustable dial for controlled release

VIEW LATEST PRICE →

Aquatix Pro Duck Design Chemical Dispenser

UV Protected
Multi-vent design
Maintains the right pH balance

VIEW LATEST PRICE →

Swimline HydroTools 87502 Automatic Chlorine Feeder

Massive capacity
Heavy-duty construction
Adjustable knobs

VIEW LATEST PRICE →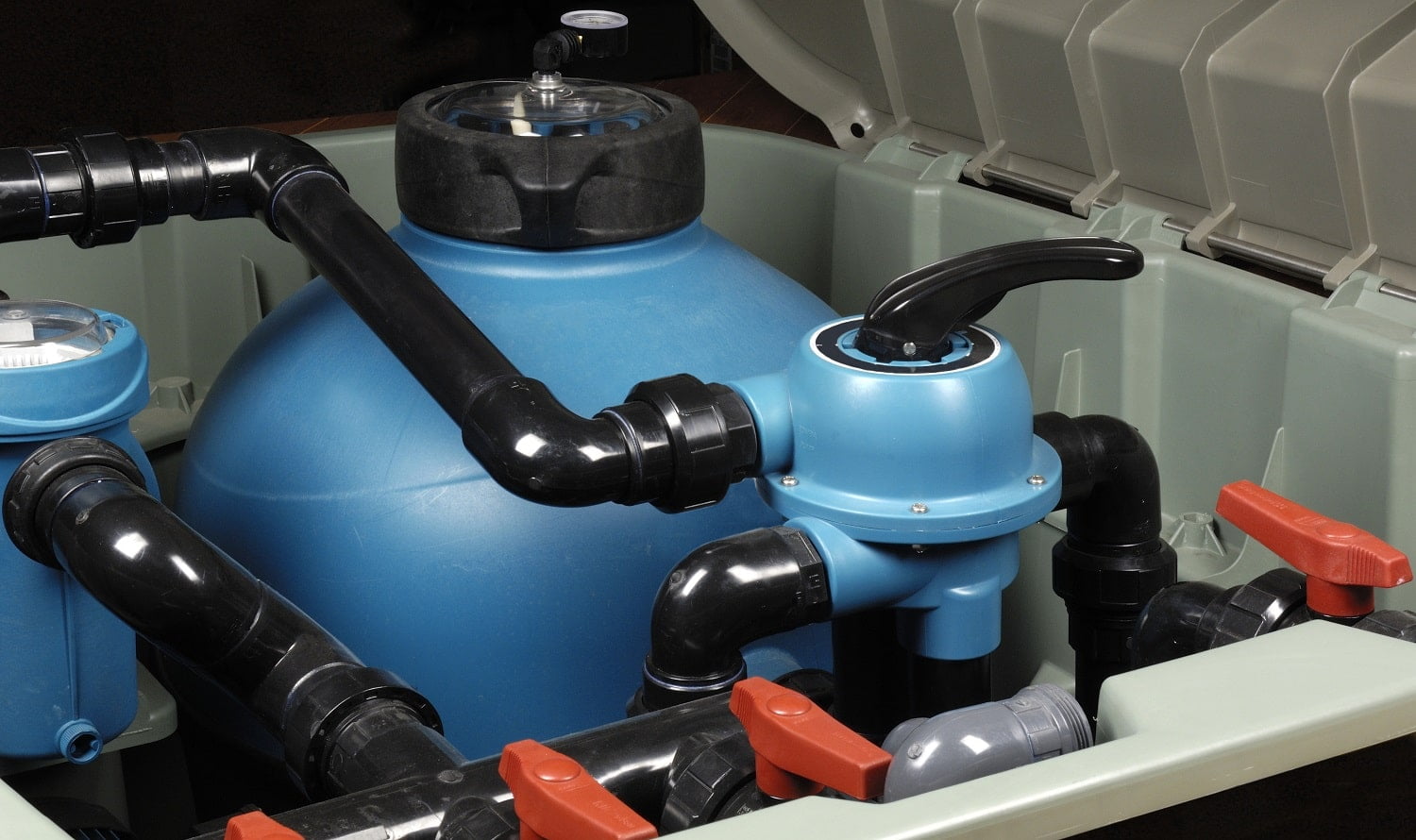 Up first is the best pick from our list, the Rainbow 320 Automatic Chlorine/Bromine feeder by Pentair. Perfect for pools as well as spas, it's an easy-to-use device and comes with the promise of a clean and bacteria-free pool.
Sale
Why Did We Like It?
Simple to install, reliable in operation, and perfectly usable with both pools and spas, the Rainbow 320 is a straightforward device that gets the job done. It can hold 11 large or 98 small trichlor or bromine tablets that are automatically dispensed.
We were also impressed by the water treatment capacities of this product. It can effectively treat 6500 to 27000 gallons (bottom feed), or 18000 to 27000 gallons (top feed). This makes it one of the most spacious chlorine dispensers in the market.
What's more, with this unit, you don't have to worry about the usual venting problems as it is designed to be an enclosed system. This means there's no question of escaped gases and associated issues.
Further, as it's an inline feeder, it can be effortlessly installed in the pool return line. The device uses ¼ feeder hoses and quality control valves and fittings that ensure continued long term operation.
As it's built with a fully flowable circulation system, the unit is extremely effective at providing quality water for any pool. Requiring very little maintenance, this is a product that you can easily install and use.
What Could've Been Better?
Despite the great operating features, the device doesn't seem very durable, and we're worried about it getting clogged easily. Further, it can't dissolve 3-inch chlorine tablets, which we were hoping for.
Pros
Huge water capacity

Simple to install and use

Doesn't need special venting

Can be installed in the pool return lines
Cons
Not very durable in design

Can't use 3-inch chlorine tablets
Simple, economical, and professional, the Hayward CL220 offline pool chlorinator overcomes the deficiencies of most chemical feeders on the market. Low on maintenance and high on performance, this is a corrosion-proof unit that is sure to impress all pool owners.
Sale
Why Did We Like It?
We realize that product durability is one of the major concerns of any pool equipment purchaser. With this unit, however, there's no question of worry as it's made of robust ABS materials that ensure a long life. Plus, the Viton seal promises extended duty cycles.
Another aspect that must be mentioned about this product is that it works equally well with large and small chlorine or bromine tablets. This means users don't have to worry about sticking to a specific size, and can use any tablets that are available locally.
One of the significant problems with any automatic pool chlorinator is the feed-rate, which must be adequately adjusted for accurate operation. Thankfully, the dial control valve that this product comes with ensures convenient rate adjustments.
The device manufacturers have also taken care of user safety by means of an Easy-Lok threaded cover, which affords safe and secure access to the tablet holder. This means you can easily add new tablets to it. For extra security, there's also a unique finger-release catch.
What Could've Been Better?
For such an excellent offline pool chlorinator, we found it to be a bit noisy. Also, the manufacturer's customer service leaves something to be desired. However, if you don't mind a small amount of noise and can take care of the unit yourself, we think you're good to go for the purchase.
Pros
Constructed from ABS materials

Can use large as well as small tablets

Easy to adjust the feed rate

Viton seal provides long life
Cons
Noisy product

Lack of proper customer service
Swimline is a well-known brand in the swimming pool accessories space, and the HydroTools brand is its premium offering of pool products. Their automatic chlorine feeder is just perfect for above-ground pools. Easy to connect and use, this is a product that promises to keep your pool clean for years to come.
Why Did We Like it?
Although this unit was primarily designed for above-ground pools, it's equally usable for in-ground pools. This makes it a versatile device that can help pool owners keep their pools spick and span.
Coming to the design, the entire unit weighs merely 3 pounds, which makes it easy to handle, install, and put to operation. The device works with small and large bromine or trichlor tablets and ensures the chemicals' slow and extended release.
It even comes with a dial valve control that allows you to adjust the feed rate easily. This not only means that your pool's pH levels are continuously maintained but also guarantees that swimmers don't have to face itchy skin and red eyes.  
As regards construction, the automatic pool chlorinator is made from high-quality, industry-grade resin that resists corrosion and offers long life. Overall, this is one of those products that make you go 'wow!', and for good reason.
What Could Have Been Better?
The only problem that we found in it was the O-ring on the lid, which makes the connections leak slightly. However, we quickly remedied the problem by replacing it with a tighter seal, so that's no reason to forgo buying such a well-manufactured product.
Pros
Massive 9-pounds capacity

Constructed from industrial grade resins

Works with 1-3 inch tablet sizes

Dial control valves make for an easy rate adjustment
If you're looking for some poolside fun in the sun, then the Aquatix Pro Duck Design Chemical Dispenser can be a truly affordable option. With considerable R&D behind it, this product cleans your pool and provides unmatched cuteness in a single package!
Why Did We Like It?
C'mon, who wouldn't like a classic rubber ducky? Jokes apart, this product is truly a device that everyone in the family will enjoy, especially the kids. Constructed bigger and better than before, the dispenser holds up to 3-inch tablets for effective dispersion.
Using it is essentially child's play; just put in the tablets, lock the cap in place, adjust the control ring, and you're done! The device then floats around, dispensing the chemicals and maintaining your pool in perfect health.
The unit's design is inspired by the classic yellow rubber duck and adds a dash of color to the pool area. Cosmetic appeal apart, it's heavy-duty design makes it one of the most durable chlorine dispensers in the market.
And on top of all this, the manufacturer provides a one-year warranty. In case you're not fully satisfied with the product, you can return it and get a full refund. Now that's what we call product confidence.
What Could've Been Better?
One of the things that we'd like improved in this product is the duck's attachment mechanism with the dispenser. The screw-on arrangement is a bit flimsy, and we've had the duck falling off the unit at intervals. So be sure to screw it on real tight before use.
Pros
Durable construction

Large capacity

Aesthetically amusing

One-year money-back guarantee
The final item that we have for you is also from the house of Swimline, just like the third item on the list. Like its predecessor, this one also provides ample chlorination capabilities for above-ground pools, with a single caveat.
Why Did We Like It?
The very first reason: the durable build. Built from heavy-duty resinous materials, this is a product that's been manufactured with longevity in mind. Once you install the unit, you can relax for years to come.
Next up, the consistent chlorination levels, which ensure that your pool remains free from all bacteria and unwanted algal growth. This not only preserves the proper pH balance of the pool but also ensures that you don't compromise with the swimmer's health.
w

Apart from the capacity to tackle chlorine tablets within the range of 1-3 inches, this automatic pool chlorinator also comes with an adjustable knob that allows you to alter your filtration preferences. Add to that the 9 pounds capacity, and you've got a product that's well worth the price. 
What Could've Been Better?
The durable build notwithstanding, the adjustable knob area did show signs of minimal leakages. While this is something to be expected, what remains to be seen is if it develops into a significant problem later on.
Pros
Strong resinous build

Adjustable operation

Holds 9-pounds of chlorine

Perfect for above ground pools
Cons
Knob area shows signs of leakage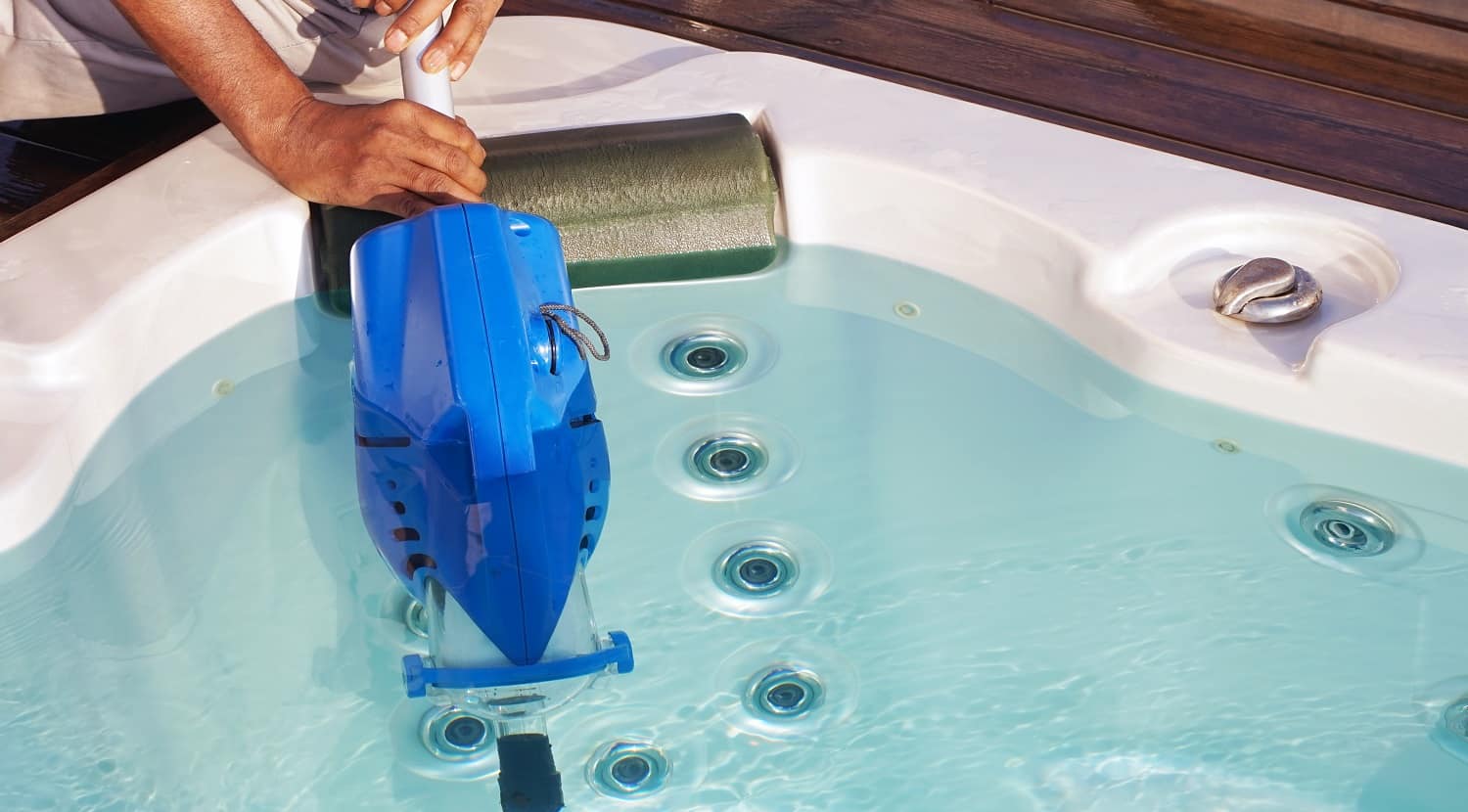 Auto Pool Chlorinators Buyers' Guide
Now that we've covered the list of the five best automatic pool chlorinators right now, you must be all geared up to go out and get one. But we suggest you take a breather, for the battle's not over yet.
Knowing the names of the best chlorinators is only one side of the coin. To make a truly wise decision, you have to keep in mind several other factors as well. Otherwise, you might just end up with a product that's just not fit for your needs.
To make sure you don't fall into that old trap, we've gone ahead and put together this helpful buyers' guide. Here you'll find all the considerations regarding pool chlorinators covered in detail. Once you've gone through the following guide, we daresay you'll be an expert at selecting pool chlorinators.
Age Of Present Chlorinator
The first thing you need to consider when thinking about buying a pool chlorinator is whether you even need one. In general, a pool chlorinator is designed to give you anywhere between 3 to 7 years of service.
This means if your chlorinator is older than that, then you should consider replacing it. Other signs that your chlorinator needs replacing are a smelly or discolored pool surface, bacterial growth, and algal blooms.
Pool Capacity
Once you've ascertained that your pool chlorinator really needs replacing, the next thing that's needed to be looked at is the pool capacity. Based on the pool capacity, you can settle on the size of the chlorinator you need.
In case you have a large pool, and go for a low capacity device, then the pool water is not going to get effectively chlorinated. On the other hand, a small pool and large chlorinator combination can disturb the pool's pH balance. Therefore, be sure to match the pool and chlorinator capacities and ensure they are compatible.
The Type Of Pool
This is another crucial aspect to consider; not all pool chlorinators are fit for every pool type. While some are best for in-ground pools, yet others are made for above-ground options. What's more, there are even chlorinators that are specifically meant for spas. Based on the type of pool that you have, you need to select the right chlorinator model.
Chlorinator Type
Considering the type of pool isn't enough though; you also need to pay special attention to the kind of chlorinator you're settling on. Automatic pool chlorinators can be classified as inline or offline chlorinators.
Inline chlorine dispensers are attached to the return pipe, usually near the ground level. This is done to prevent chlorine gas build-up. Offline feeders are typically drilled into the water supply line.
Chlorinator Material
The type of material that your chlorinator is made of decides the longevity of the device. The more durable the material, the greater the operational lifetime. In general, you should go for a resinous construction as these provide the greatest life and don't corrode easily.
Ease Of Installation
When choosing an automatic pool chlorinator, always go for one that's easy to install. Take careful note of the product design and ensure that it'll fit the area you plan to install it in. 
Also important is to take stock of the accessories that you'll get with the unit. The shape, size, and accessories all determine the amount of space the device will need. This is essential to ensuring that you don't have any severe problems later on. Also, remember to pay special attention to the plumbing.
Budget
Finally, do remember the pocket-pinch. While we never recommend you to go for the most expensive piece, at the same time we also don't want you to go for a cheap model, just to save a few bucks. That's why always take brand quality, build material, and your own needs into account while making the decision.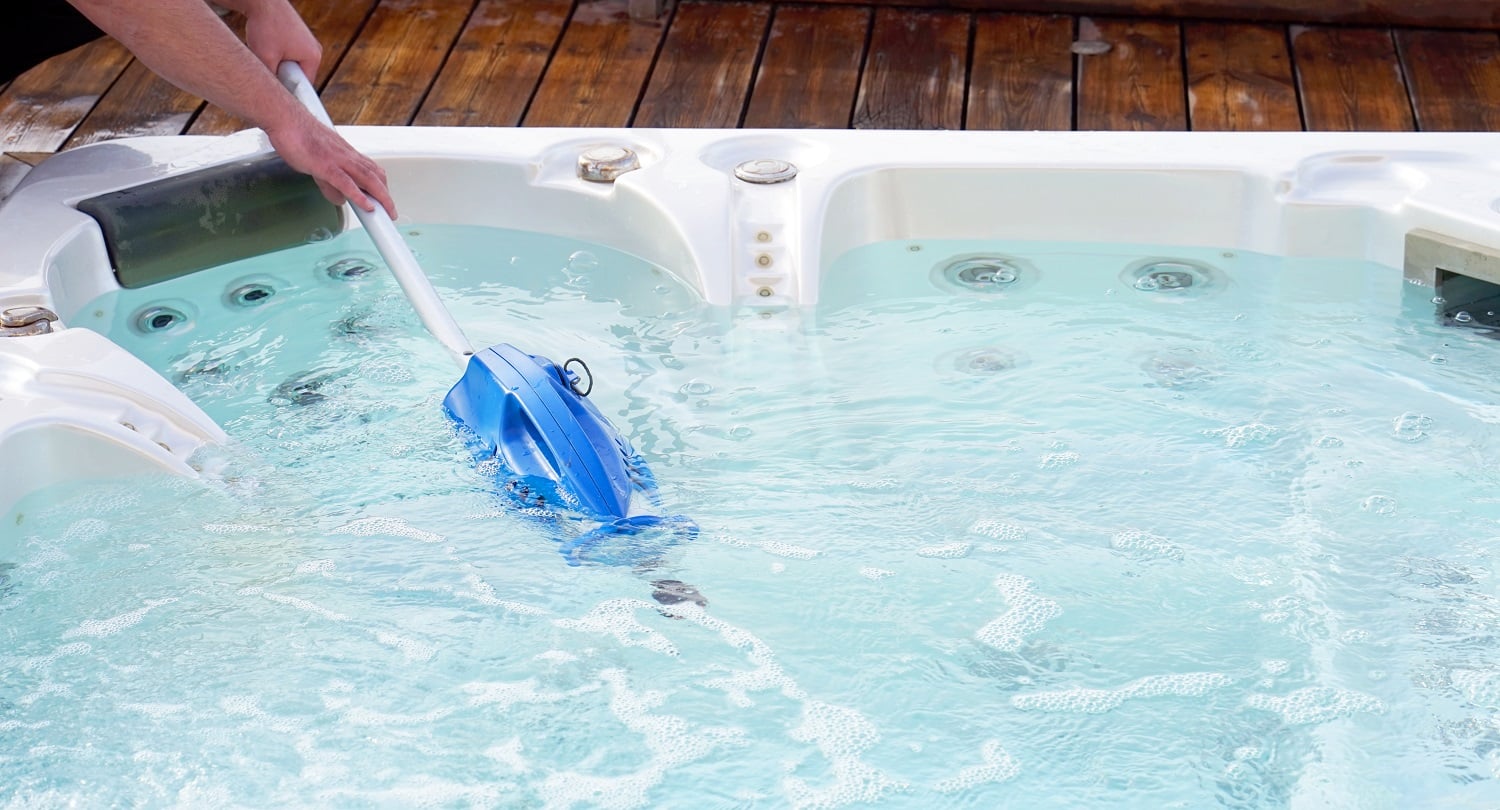 Verdict
And with that, we come to the end of our list of the best automatic pool chlorinators. We hope that you enjoyed going through this list and guide. We sure enjoyed the process of putting it together.
Before we take your leave, however, we'd like to share our favorites with you. The best overall unit, in our opinion, is the Pentair R171096, which though a bit flimsy, provides the best value for money.
Coming in at a close second is the Hayward CL220, which ensures perfect offline operation. If you're looking to add cuteness to the equation, nothing beats the Aquatix Duck Design model.
So, take your pick, and happy swimming y'all!
Related Articles
5 Best Above-Ground Pool Pad | Buyer's Guide and Reviews
5 Best Epoxy Pool Paint | Buyer's Guide and Reviews
10 Best Pool Cover Pumps | Buyer's Guide and Reviews
Learn How to Install a Spa Cover Lifter
Dolphin M400 with Caddy Review & Buyer's Guide
Learn How to Keep Chlorine Levels Up In Your Pool
11 Best Pool Handrails + Buying Guide
9 Best Liquid Pool Covers and Why You Need Them
13 Best Solar Pool Covers | Reviews & Buyer's Guide
13 Best Chlorine Tablets for Swimming Pools | Reviews & Buyer's Guide
13 Best Salt Water Chlorinators 
19 Best Pool Lights Reviewed | Buyer's Guide
13 Best Pool Pumps | Buying Guide
13 Best Pool Volleyball Nets to Enjoy This Summer
39 of the Best Pool Toys to Enjoy this Summer
13 Best Pool Test Kits | Reviews & Buyer's Guide
Aquabot X4 Robotic Pool Cleaner