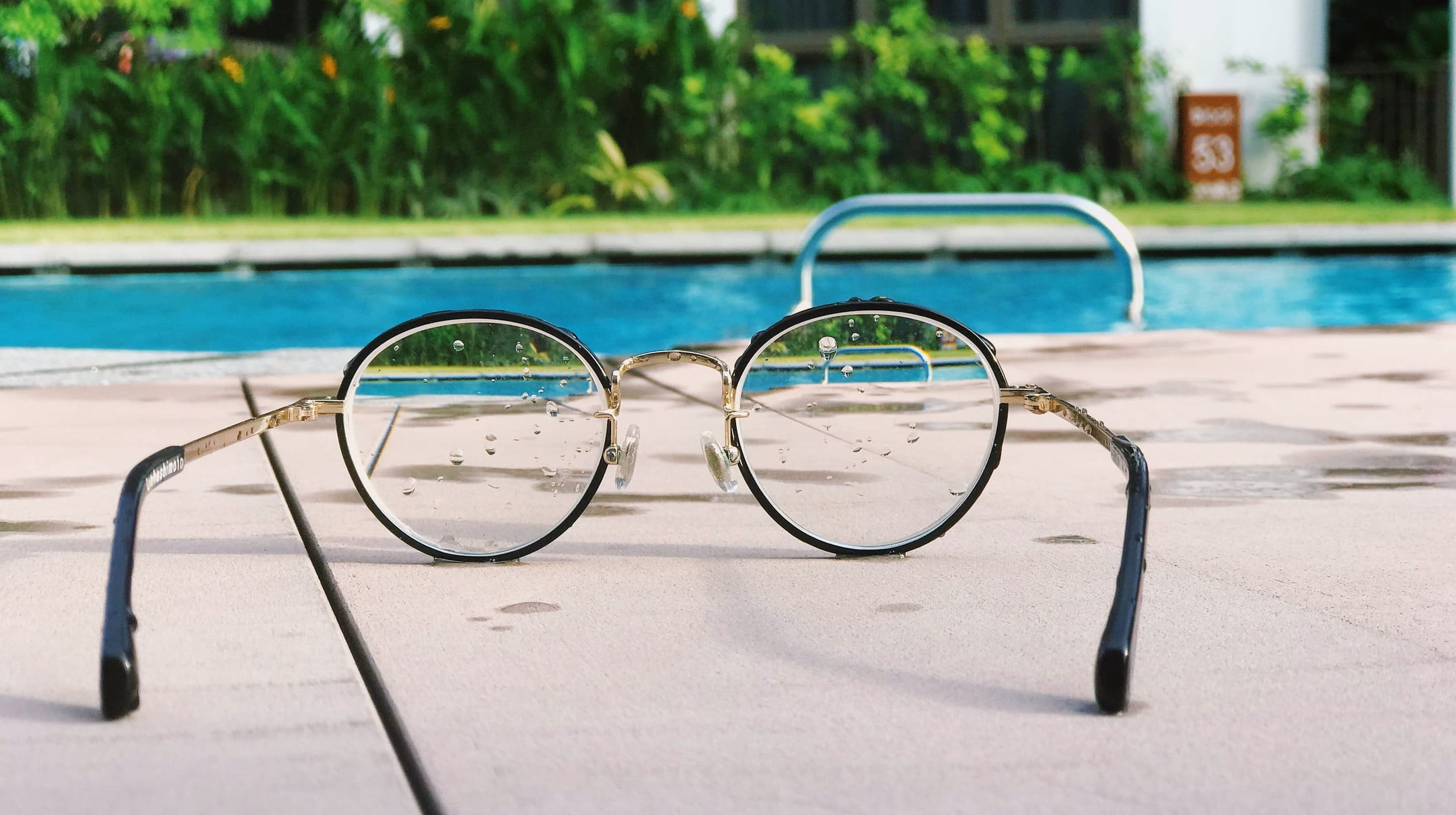 Salt water chlorinators are in high demand and there's a chance that you're also among the people who require its services. There are several models available in the market today, which is why it's important that you pick out the best models. Salt water chlorinators are required for performing maintenance on your swimming pool, as it ensures that the water in the pool is clear from all toxins.
If you're in the market for salt water chlorinators you have come to the right place, as we are going to provide you with a buyer's guide and then review the 13 best salt water chlorinators.
How Do Salt Water Pools Work?
The chlorinator works to clean and sanitize the pool, and they do this by generating chlorine from table salt. All you need to do is load the generator with some table salt and it will generate chlorine depending on the requirements of the pool. The great thing is that you don't need to buy chlorine because the chlorinator generates it from table salt. The best thing about the chlorinator is that you don't need to use any chemicals to clean your swimming pool.
The chlorine generated from the salt cell contains electrical plates, and when the cell is powered, an electric charge will be sent through the salt water and electric plates. That's when chlorine is generated, which is then pumped back into the pool. The great thing about the generated chlorine is that it is a safe method for cleaning the pool. It doesn't make the water in the pool smell weird and the chlorine content is low, so it only cleans the pool and doesn't affect you.
Best Salt Water Chlorinators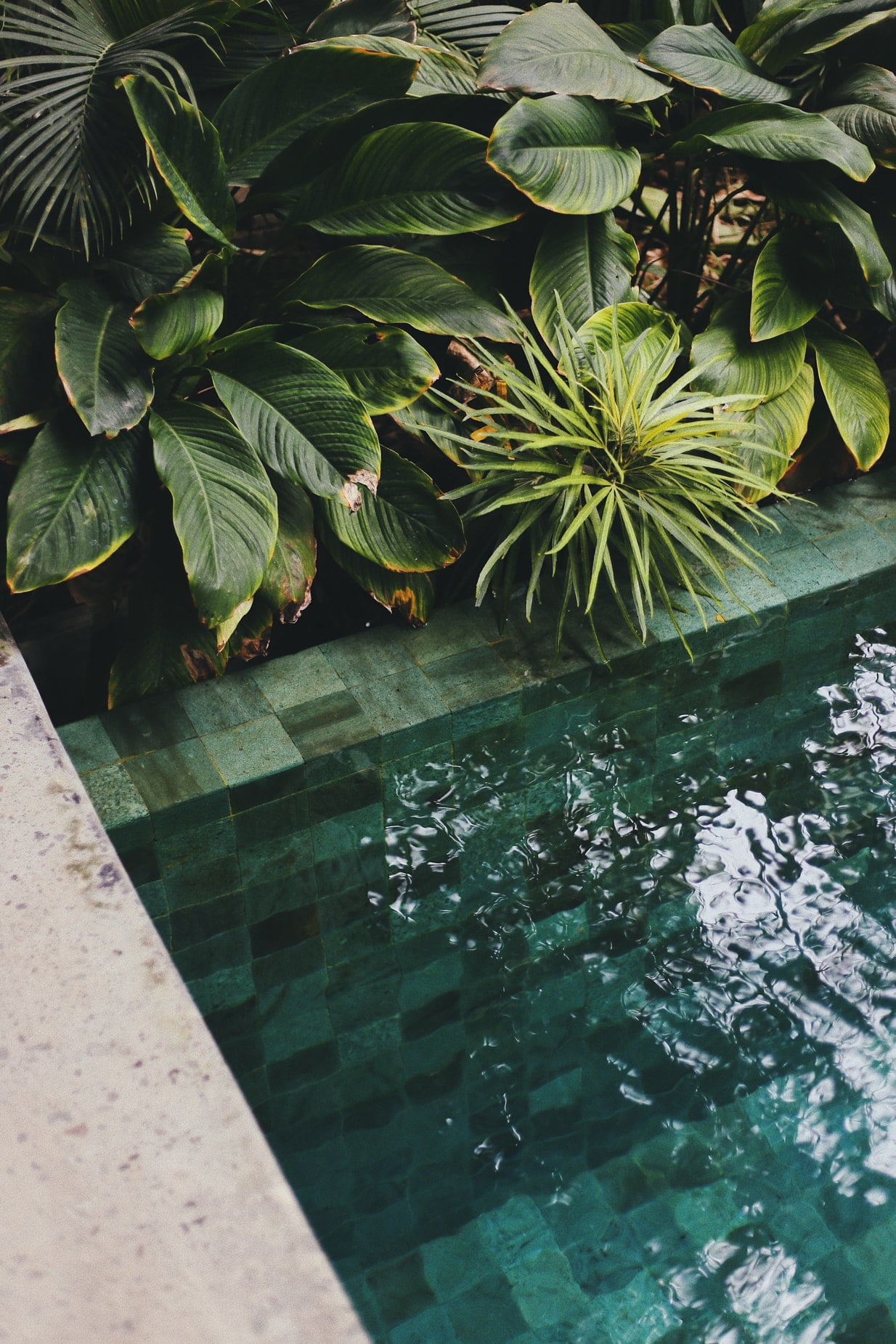 The Solaxx CLG20A Saltron Mini Drop-in Salt Chlorine Generator is our top pick for 2022 and with good reason as it provides great all-round performance. The model is easy to set up and use with no plumbing required or any installation to worry about. It's a simple plug-and-play model, and all you need to do is add a little salt and drop the cell into the water, connect it to a power supply and watch it work. 
The Solaxx CLG20A is known for its versatility and can be used for inground pools, aboveground pools, spas, and tubs. It's capable of reversing the polarity and that ensures the cell remains clean and isn't affected by scaling. It comes with a cell holder for convenience when you're using it.

Pros
No plumbing needed
No more storage of chlorine
Works for various pools and spas
The ControlOMaticChlorMaker is easy to setup and install, and it's guaranteed to provide you with superior performance. The design of the salt water chlorinator ensures you can use it for home or professional spas or swimming pools. The model offers you the chance to enjoy better water quality in your pool and will reduce your maintenance times as well.
It can work around the clock and thanks to the 10 built-in power levels that come with the model, you won't need to worry about the model. It also has a self-cleaning system and the plug and play system ensures you don't need any plumbing to install it.
Pros
It is easy to install and use
It is fully programmable
The model is self-cleaning
Cons
Recommended for small spas
The Solar CLG10A Saltron Retro Self-Cleaning Salt Chlorine Generator is one of the best models you can buy in the market. It'll provide you with superior performance and comes with a self-contained model and uses a natural process to generate pure chlorine. The model also has an electrolytic process that uses a low concentration of salt to ensure that you have the right amount of chlorine in the water.
The chlorinator generates free chlorine, so you won't need to spend money on that, and you get your pool water treated. The Solax CLG10A features a robust salt cell and a commercial grade titanium cell plate coated with precious metals. There's also a digital power supply, and you can switch between modes to get smoother power to the cell.
Pros
No more storage of chlorine
The setup is easy
It provides a smoother feeling of the pool water
Cons
Not the best for pools with soft insides
The Intex Krystal Clear Saltwater System with ECO is another great model that is easy to setup and will leave your swimming pool sparkling clean. It comes from a top manufacturer ensuring that you get the best pool sanitation in this price range. The model comes with two-stage technology that is important for sanitizing the pool, with the first stage introducing natural salt in the pool water and then passing it through a filtration process to create fresh and soft water.
This salt water chlorinator does an impeccable job of eliminating harsh pool chemicals, especially when dealing with contaminants. The water molecules splitting process allows it to destroy algae and bacteria in the water, so you don't have to worry about algae growth in your pool.
Pros
It is easy to setup
Cleans your swimming pool water
Eliminates algae
The Hayward Goldline AQ-TROL-RJ AquaTrol Above Ground Swimming Pool Salt Chlorination System is one the best models you can get your hands on today. It guarantees to provide you with the best water quality and installing it is not going to give you any problems. The manufacturer claims that you can install and set it up in under 30 minutes.
Your swimming pool water is going to be left silky and soft once this salt water chlorinator starts working, and you won't need to worry about red eyes or skin irritation. It creates the perfect swimming environment and it comes with a microprocessor that automates all functions.
Pros
Quick and easy installation
Delivers on clear water for swimming
Easily programmable
Cons
Works only for above ground pools
The AutoPIlot DN2 Salt Chlorine Generator is a top-notch model and has been designed to generate a continuous supply of chlorine. The model is easy to use and simple thanks to its intuitive controls and features, so you won't need to refer the manual repeatedly. It has a display that reads several important information like salt level, diagnostics, water temperature, and amount of salt added.
The great thing about the AutoPilot DN2 is that once you buy it, you'll never have to worry about skin irritation, red eyes, or faded swimwear again in your life. It'll provide you with superior performance and is also energy efficient, so you'll never worry about power consumption again.
Pros
No more red eyes
It's energy efficient
Provides important information on the display
Cons
Lacks an automatic shutoff feature
7. Zodiac APURE35 AquaPureEi Series Electronic Generator
The Zodiac APURE35 AquaPureEi Series Electronic Salt Water Chlorine Generator is all about providing you with superior performance. The Ei Series of chlorinators are renowned for their superior performance and the installation is simple as well. You shouldn't have too much problem setting it up as the instructions are straightforward.
The interface of this salt water chlorinator is simple and intuitive making it easier for users to work on the controls, so that they get the right performance. There's also the option of automatic reversing of polarity, which helps in reducing calcium buildup in the model.

Pros
It is effective in performance on overall
Automatic polarity reversing to eliminate calcium buildup
Works well for large pools
Cons
Installation can take a bit of time
The Pentair IntelliChlor IC40 is a top-quality salt water chlorinator that is easy to use and comes with buttons to help you with adjustments. The model comes with an easy to view display, so that you can quickly check the water flow, salt levels, sanitizer output, and cell cleanliness.
You also get performance data, allowing you to learn more about hours of operation, production settings and more. There's also an automatic shutoff feature that protects the unit and prolongs its cell life when placed under low water temperature conditions.
Pros
Ease of adjustment for the model
Comes with auto shut off feature
It gives you all the performance data
Cons
Needs regular cleaning more often
Another top mode from Hayward is the Goldline PL-PLUS AquaPlus All-in-One Control and Salt Chlorination System. It comes with the best features for an electric pool chlorinator system and has user-friendly controls and great automation. It isn't the cheapest model on the market, but if you're looking for a chlorinator that can handle various needs, this is the one you want.
The Goldline PL-PLUS AquaPlus chlorinator has been designed to automatically detect ORP and pH levels in the water. It will dispense a self-renewing supply of pure and fresh chlorine to adjust the levels in the water, so you get crystal clear water to swim in.
Pros
It is fully programmable
Offers maintenance of pH
It works for the large pools
Another top salt water chlorinator from Hayward is the Hayward Goldline AQR15 AquaRite Electronic Salt Chlorination System. It's one of the best-selling salt water chlorinators on the market and will provide you with consistent results. Its impressive functionality ensures that it delivers clean water that won't irritate your eyes or cause rashes on your skin.
The GoldLine AQR15 AquaRite will not only eliminate harsh chlorine odors but the taste of chlorine as well, leaving you with fresh soft water in the swimming pool. This chlorinator automatically converts dissolved salt into chlorine, reducing its maintenance time and that eliminates the need for constantly mixing and measuring factory produced liquids to set up in your pool.
Pros
Eliminates harsh chlorine odors
Impressive reputation
Provides consistent sanitization
Cons
It needs power center sold separately
The Hayward brand is famous for their superior quality salt water chlorinator and the Hayward T-CELL-3 TurbiCell is one of the best salt water chlorinators you'll find in the market and can easily clean a swimming pool containing 15,000 gallons of water. It will not only leave your pool sanitized but will help you save money on chlorine. It's a best seller on the market, with an estimated 1 million installations all over the world.
This salt water chlorinator is very effective in removing the harsh smell of chlorine from the swimming pool and gets rid of the harsh taste. That ensures your swimming pool is comfortable to swim in and it also converts table salt into chlorine, saving you maintenance time.
Pros
Dissolves salt automatically
Best-seller out there
Keeps the pool fresh and clean
The Hayward brand has come out with numerous quality salt water chlorinators and the AQR3 AquaRite Salt Chlorination Bundle is another top offering from them. This model offers more performance than most chlorinators you'll find in the market and it has been a best seller for the brand for years. When you install this chlorinator in your pool you won't need to worry about sanitizing your swimming pool.
The top-notch functionality of the chlorinator ensures that the water in the pool isn't going to irritate sensitive eyes or skin, and you'll manage to comfortably swim in your pool. The chlorinator also removes harsh chlorine taste and smell from the water by automatically converting dissolved salt into useful chlorine, which reduces your maintenance time.
Pros
Provides consistent sanitization.
Impressive reputation.
Removes harsh chlorine smells.
Cons
You need to buy a power center.
The Circupool SJ-40 Salt Water Chlorine Generator is made in the USA and is constructed of durable material that ensures it will last for years. It comes with a 5-year warranty and the model is extremely easy to install, meaning that you won't need a professional to assemble and install it. The chlorine generator works well with most brand filter and pumps, leaving your swimming pool sparkling clean.
It can monitor the salinity level and performance to ensure that the table salt provides the necessary chlorine required. It's a user-friendly model and will easily kill bacteria, algae and other contaminants in your swimming pool. The best part about this salt water chlorine generator is that it comes with a self-cleaning feature that allows it to clean itself.

Pros
Able to clean itself.
User-friendly model.
Works with most filter and pumps.
Cons
The problem of calcium buildup.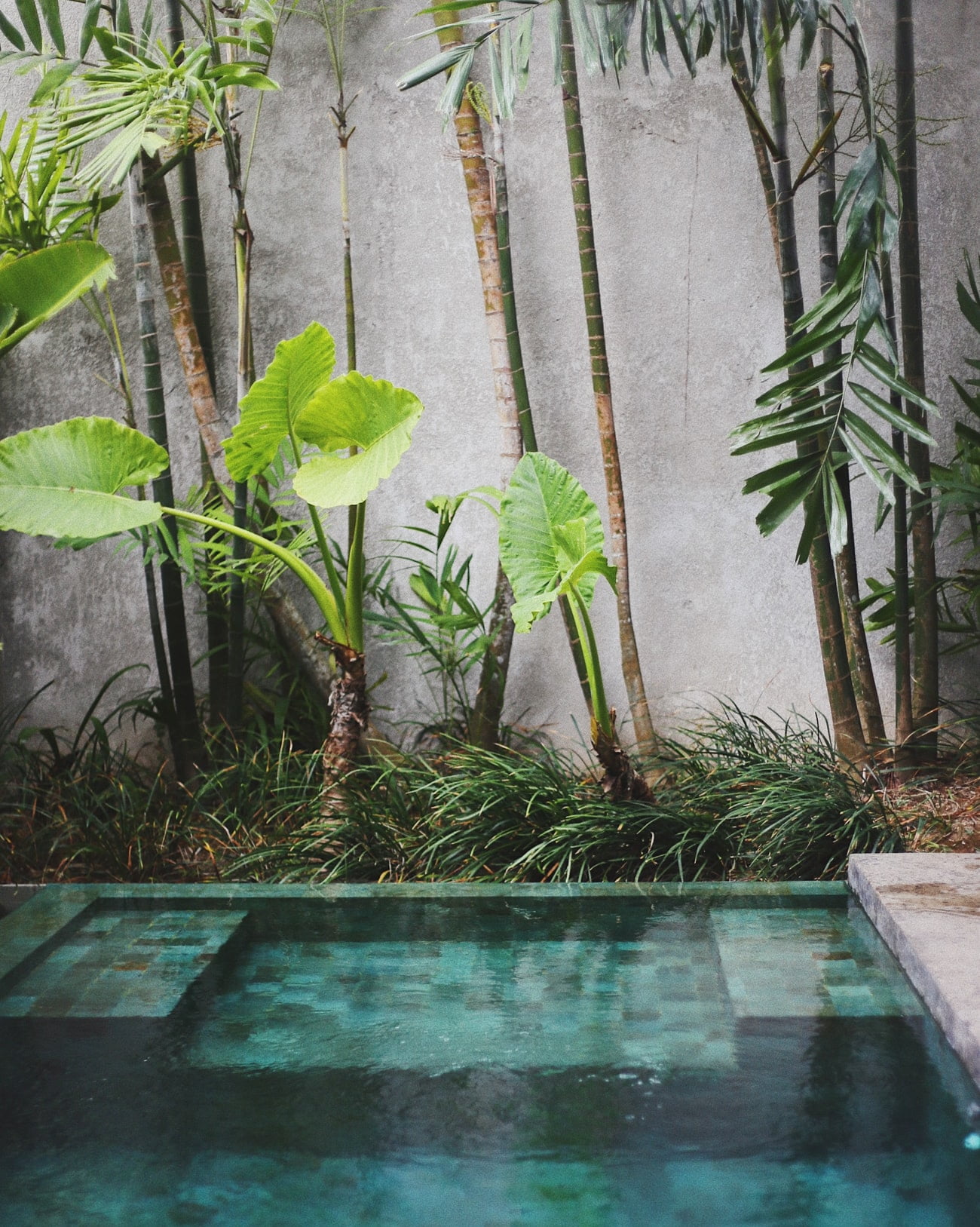 Buying Guide for the Best Salt Water Chlorinators
There are many types of salt water chlorinators in the market, but you ideally want to spend money on one that works well in cleaning your swimming. Therefore, we've come up with this buyer's guide for the best salt water chlorinators to make it easier for you to buy the right one.
One of the most important factors to consider when buying a salt water chlorinator is a type of pool you have, as it determines what model you should pick. Some models may be made for above-ground pools, while others work well for indoor pools, and some are meant for spas or hot tubs. You need to ensure that you pick a salt water chlorinator that is designed to clean your pool.
Another thing to consider is the brand since it will affect the type of model you end up choosing. There's no doubt that you'll like various brands, but it's important not to get swayed by emotions and choose the brand that best fits your needs. You should also do some research about the brand as that will make it easier for you to choose one that delivers the performance you want.
Another key consideration is paying attention to the warranty information, and you need to ensure that you pick the model that comes with the best warranty, so that you can feel the product is worth buying.
The installation is going to be dependent on the design and accessories of the chlorinator. Therefore, you'll want to buy a model that is easy to install and doesn't cause too much trouble. The models will come in all shapes and sizes, so you must choose one that fits into the space allocated for installing it. You may require additional plumbing for some models and their additional accessories to work properly.
There's no doubt that price is going to be the crucial factor in determining whether you buy a chlorinator or not. It's important that you do all your research and find a model that meets all your needs. Salt water chlorinators don't come cheap, so you need to keep a flexible budget, and remember that the cheapest price doesn't mean you'll get the best quality.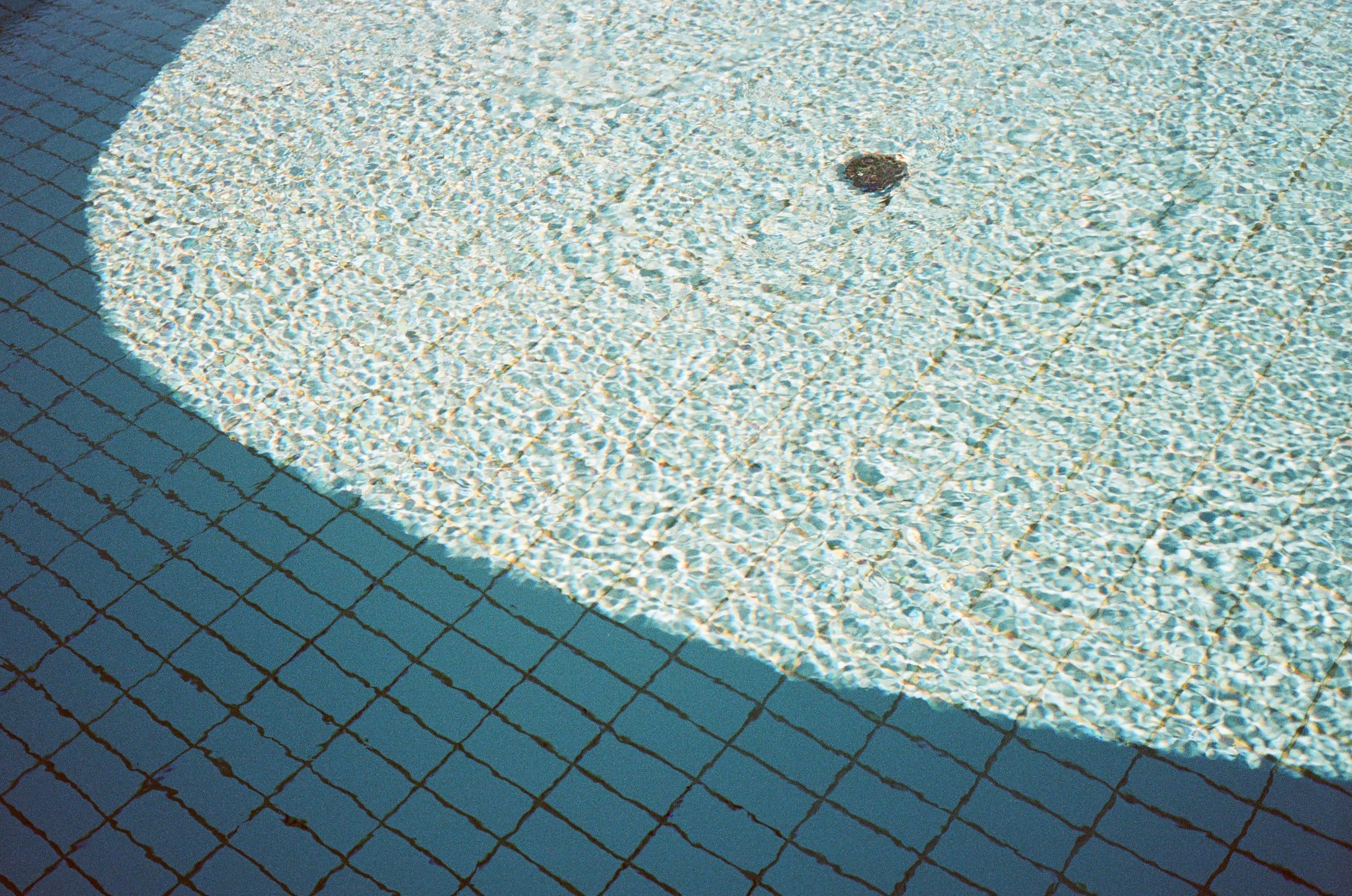 Conclusion
There are several options available to you when it comes to maintaining your swimming pool. Using salt water chlorinators has become common nowadays as more people want them in their swimming pools, hot tubs, and spas. It's a useful product that ensures the water is clear, feels good on the skin, and doesn't have any bacteria or algae. If you've always wanted to buy a salt water chlorinator but didn't know where to start from you can use this list to pick out the best of the best.
Related Articles
5 Best Above-Ground Pool Pad | Buyer's Guide and Reviews
5 Best Epoxy Pool Paint | Buyer's Guide and Reviews
Learn How to Install a Spa Cover Lifter
Dolphin M400 with Caddy Review & Buyer's Guide
Learn How to Keep Chlorine Levels Up In Your Pool
11 Best Pool Handrails + Buying Guide
9 Best Liquid Pool Covers and Why You Need Them
13 Best Chlorine Tablets for Swimming Pools | Reviews & Buyer's Guide
5 Best Auto Chlorinators for Pool 
13 Best Pool Volleyball Nets to Enjoy This Summer
39 of the Best Pool Toys to Enjoy this Summer
9 Best Above-Ground Pool Ladder
11 Best Deck Box For Outdoor Storage
13 Best Wireless Water Shut Off Valves