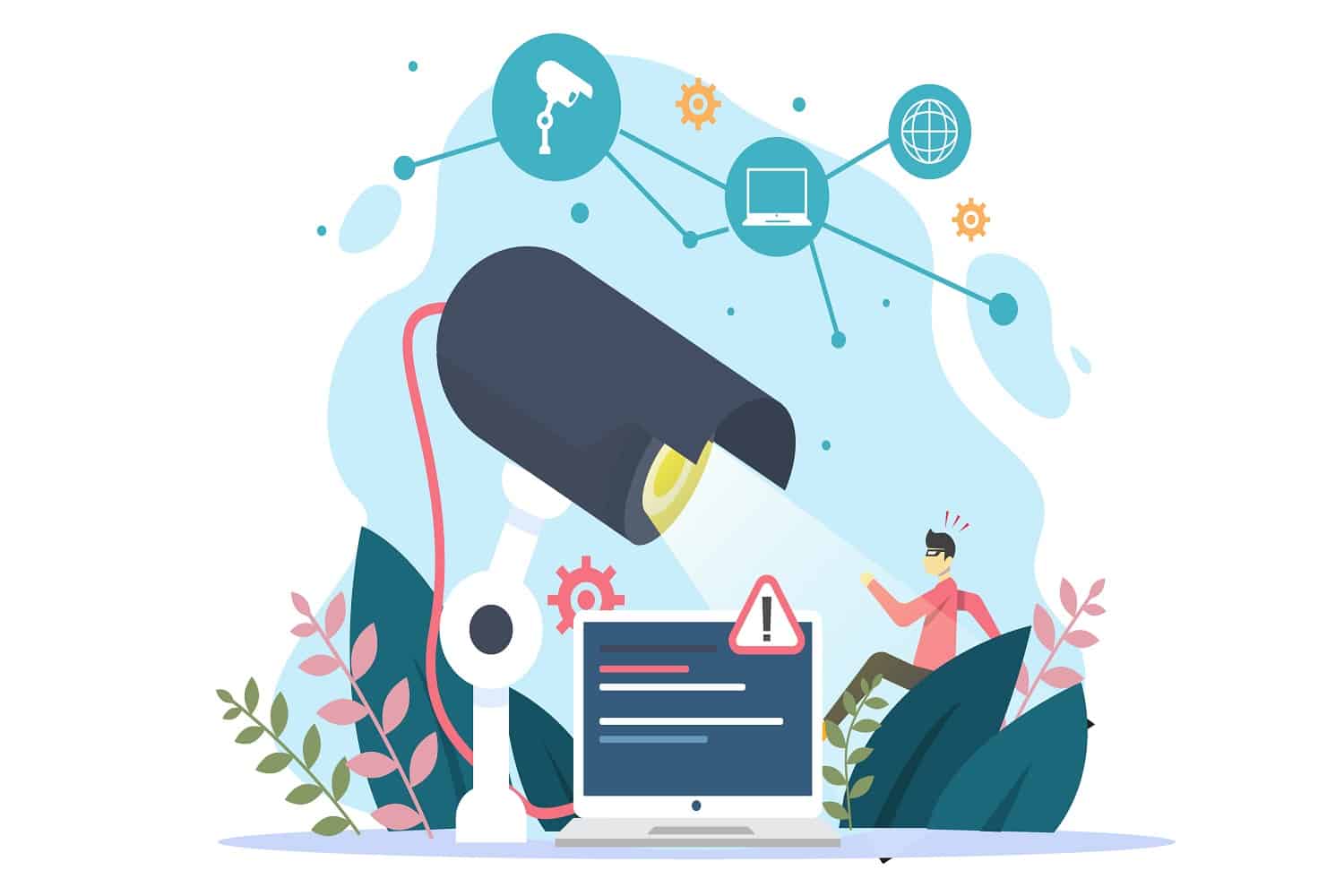 Curious to know more about the popular Guardian Protection Home Security? Could it be the right choice for you and your family?
Well, these questions will take some time to answer as this home security system has numerous features and benefits. After going through its excellent customer feedback, we were intrigued to find out what the hype was all about.
Is this home security system apt for everyone to use, or does it cater to specific target audiences? What are the benefits it offers, and do they outweigh its flaws? We are here to discuss these questions through our in-depth review.
Of course, our review and guide aren't based solely on customer reviews and our research. We also tested it out for two weeks before coming to a conclusion. We understand how vital home security is to you and want to introduce only the best system for your family's safety.
So, sit back, and let us tell you all about our findings.
Guardian Protection Security Review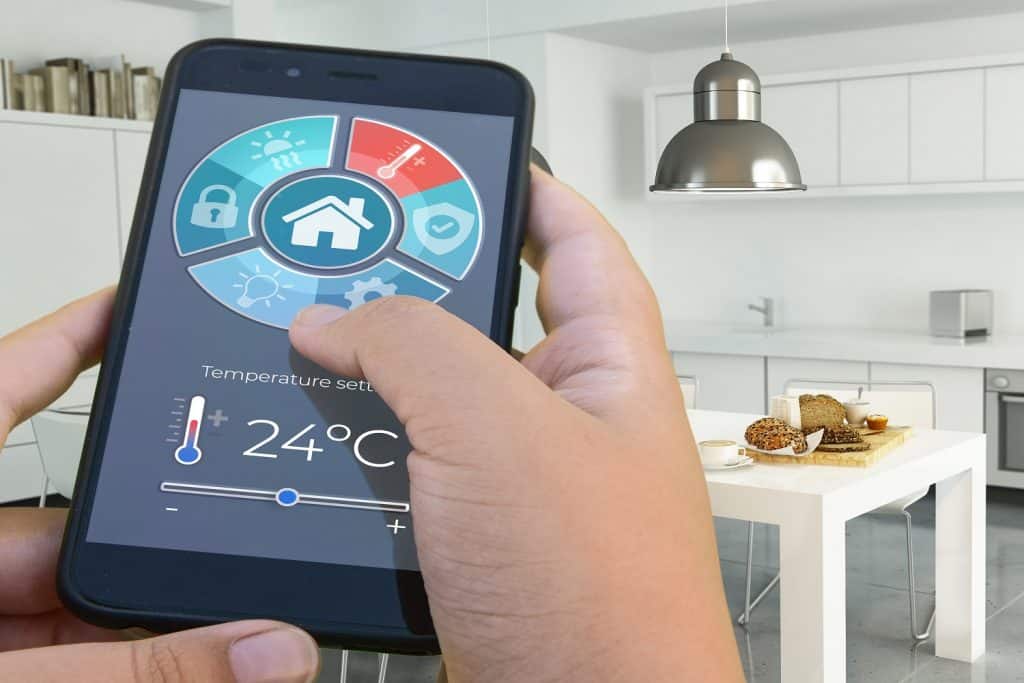 About the Brand
Guardian Protection strives to make life just a little easier for you by giving you one less thing to worry about – your family's safety. The company prides in its customized approach to each customer, providing personalized solutions from their experts. With 24/7 monitoring, rest assured that Guardian Protection is working hard for your security, even when you are sleeping.
The company was founded in 1950 in Pittsburgh, providing security to jewelry stores. Within the next two decades, its popularity shot up, making its way up to the Inc 500 list of the fastest-growing companies in America.
As they improved their technologies and customer service, it was not surprising to see them rising through the ranks. From featuring in the list of the top 100 security system companies in SDM Magazines to receiving the Monitoring Center of the Year Award in 2015 and 2022.
Currently, Guardian Protection is the largest privately-held security company with over 1,000 employees and 265,000 satisfied customers.
Pricing And Standout Features
Guardian Protection strives to create packages for everybody – whether you live alone, with your family, travel frequently, or need security for your business. Moreover, you can customize the packages to fit your specific needs.
Here is a breakdown of the basic packages:
Standard Package – $34.95/mo

Essential Package – $49.99/mo

Premium Package – $499 upfront
Features Offered
Guardian offers several features that equip homeowners and business owners to keep a strict eye on overall security and safety. These features and technology have been developed to create a seamless integration with your smartphones and other smart devices. While their smart home security systems are relatively standard (and slightly expensive), there are a few which we really liked.
Wireless Systems
Almost everything we own is now wireless – from our phones to speakers, charging devices, computers, and even our home security. All of Guardian Protection's systems and features are wireless. No drilling into walls, no messy wires, and no opportunity for criminals to cut the cords.
Tamper-Proof Sensors
A relatively small but essential feature introduced by Guardian Protection is their Tamper-Proof sensors. These sensors immediately set off alerts if anyone tries to disable them. It will alert you discreetly about an invader trying to tamper with your systems so that you can take immediate action.
24/7 Professional Monitoring
This is probably the most important feature you can have on your home security system. The 24/7 professional monitoring keeps your home security system connected to their servers and monitoring centers. In case of any emergency, the agents are immediately notified and can take action within seconds.
Touchscreen Controls
Built to look and function like a tablet, the Guardian IQ2 Touchscreen Control Keypad is a great feature. The built-in panic button, weather display, and picture snap features are highly coveted and loved by customers.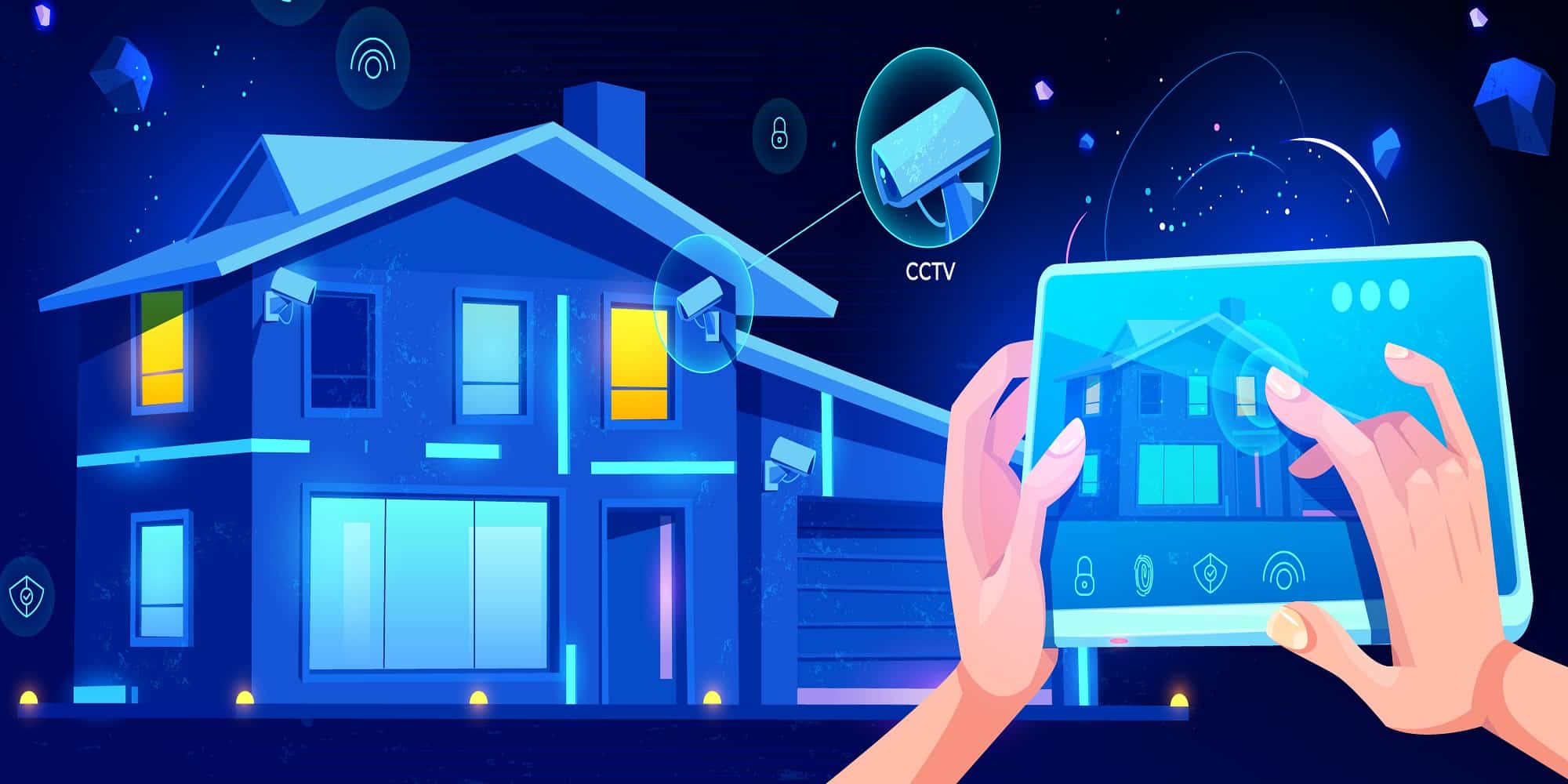 The Different Systems & Equipment
Now that you know a little bit about the standout features offered by Guardian Protection, you're probably curious to find out more. Well, let us tell you about the different systems they offer, along with their advanced equipment and technology.
 Smartphone & Device Control
An excellent feature offered by Guardian Protection includes their smartphone and device control system. With a simple setup process, your home security system will be synced with your smartphone, computer, laptop, and other devices such as your smartwatch, tablet, etc.
You can efficiently set up customized security features and alerts for your home security system. The integrated systems allow you to keep track of your home security, no matter where you are in the world.
Moreover, the Smart Home Automation system allows you to keep track of all your passwords, schedules, alerts, reminders, and much more. A simple push of a button or a swipe on your screen can control all the features no matter how far away you are.
 Indoor WiFi Cameras With Night Vision
Do you spend a lot of time away from your home? Or maybe you're planning a long trip and need to keep an eye on your property. The indoor wireless camera with night vision will equip you to do that effortlessly.
The night vision cameras work beautifully to provide crystal clear video images that you can watch on your devices' screen. Furthermore, the video footage is recorded so you can go over it any other time.
Want to arm or disarm your system, but you're still far from home? Or maybe you need to turn off the lights at home, which you forgot to do on the way out? With the Geo-Services system, you can.
Control all your home security as well as home command features right from your smartphone, no matter where you are located. Moreover, you can draw a virtual fence around your property and arm certain security features while you're away, just for added protection. With the geo-services system, the security systems can get activated or deactivated based on your smartphone's location.
Wondering what that pesky creature is that's chewing up your shrubs when you're not home? Are you suspicious that a stranger is walking around your property or trying to enter in your absence? With the outdoor camera system, you can watch exactly what's going on when you're not around.
It not only detects any movement but also records it in crystal clear quality. Moreover, the night vision feature does the same – even in the absence of daylight or artificial lights.
One of the most advanced and popular security features offered is the Mobile Alert system. Customers can personalize their home security system and sync it up with their smartphones.
You can now receive immediate alerts on your mobile phone in case of any alarms, sensors going off, or any other emergency. It allows you to act on the spot without wasting a second, increasing safety and security for your home.
Guardian Protection Equipment
Depending on the kind of package you decide to purchase, you will be given some of the best, most advanced equipment to facilitate your home security.
The standard equipment includes the following:
Fire/medical security

Geo-Service

Mobile arm/disarm

Smash & crash protection

Text & email alerts

24/7 monitoring
Along with these, you can also get additional security equipment, as mentioned below. All these features and equipment add to the safety and security of your family or business.
110-dB Siren

Carbon Monoxide Sensor

Guardian IQ2 Panel

Room Temp Sensor

Smart Door Lock

Smart Garage Door Opener

Smart Thermostat

Video Doorbell

Smoke & Heat Detector

Indoor Camera

Outdoor Camera

Glass-Break Detector
Now that you can see the impressive list of systems and equipment offered to you by Guardian Protection, you can pick out the ones you might need the most. However, keep in mind that while the immense selection is great, it can also turn out to be quite costly if you're not careful.
To keep things within a budget, it is crucial to make a list of all your requirements first, and your budget, and then pick and choose from the options. Get the best home security you need without burning a hole through your pocket.
Why Buy This Product?
Hopefully, the exhaustive list we created above helps you decide what kind of features and security systems would best fit into your needs. One of the best things about Guardian Protection is the fact that every customer has the luxury of personalizing their security systems.
This gives you the freedom to choose what you want and leave the rest and gives you control over your budget. Now that you know what kind of features and equipment to expect, here are some compelling reasons why we think you should buy this product.
Professional Installation
While the installation process is not free of charge ($99), the entire process was extremely professional and effortless. A Guardian technician is sent over to your home within a few days after you subscribe to their home security system. Each technician is highly trained and an expert at their job, so you can rest assured that you will receive top-quality service and products.
The installation process itself is relatively quick and does not require any intervention from your end. The expert professionals will complete the installation process in no time, making your home safe and ready.
Excellent Customer Service
One of the most important aspects of any home security system is its customer service. What good is home security if you cannot get in touch with their executives any time you require help?
Fortunately, the Guardian Protection team is always ready to help you. They provide reliable 24/7 customer service, which is prompt, accessible, and available at all times. That being said, if you are someone who enjoys the DIY approach, you might find their service slightly lacking.
While their customer support is impeccable, they don't have much in terms of How-To articles, troubleshooting guides, or tips on how you can work your way around the system independently. Of course, this isn't much of an issue when you weigh it against their prompt and reliable service.
Guarantees
Another compelling reason why we think you should buy Guardian Protection is the generous guarantees they offer. Surprisingly, you won't find many competitor brands in the market that provide the same guarantees as Guardian.
One of the guarantees offered by them is a $500 cover for your insurance deductible, in case you have a break-in into your home or office while their services are armed and monitored.
We especially like their Home Relocation Guarantee, which promises you a free installation and setup in case you decide to move to a new home (and continue subscribing to their home security services).
If you don't have your own home and frequently rent and change residences, you will appreciate this guarantee. Of course, it is advisable to speak to their customer service representatives to get details on the guarantees and services.
Long-Lasting Equipment
When purchasing a home security system, it's obvious that you want it to last you for years to come. Guardian Protection has built all its systems and equipment, keeping this in mind. Not only are their products durable and long-lasting, but their services are also easy to use and accessible.
One of our favorite features was the IQ2 touchscreen controls, which allowed us to arm or disarm our home security system using easy touchscreen controls. Along with that, we also loved the Home Automation features, which were excellent for day-to-day use in and outside our homes.
Never again will you suffer the consequences of your absent-mindedness! With easy controls on your smartphone or tablet, you can control all the switches and alarms of your home – even when you're away.
Wallet-Friendly Options
We understand if you are one who prefers functioning on a budget. Not everyone has extravagant funds that they can spend on lavish home security. Guardian Protection earned our respect with their customizable options and budget-friendly subscriptions. Of course, if you can afford to pay a higher amount for increased security, you can always change your subscription details.
The entire process is easy, and you will be guided by their brilliant customer service team at all steps.
What Could've Been Better?
After going through our extensive review, you surely won't be surprised to know that Guardian Security is the largest privately-held security company amongst competitors. That being said, we understand that nothing comes without its flaws – and so does Guardian Protection.
We had a few bones to pick, the first being that they don't have any options to purchase their security systems online. To do this, we had to speak to a customer service representative. Now, this wasn't a terrible experience; in fact, it was the opposite. However, we would've liked to have the option to do it online.
The second issue we had was that their website did not contain any informational articles, guides, or troubleshooting options to have a DIY experience. Again, we appreciate the fact that their impeccable customer service provided us with assistance at any point during the day or night. For some customers, the absence of DIY options could be a turn-off.
Lastly, we noticed that although their 24/7 monitoring and response team were very prompt, they took a few seconds more than competitor companies did. If we were to make a comparative study, we would mention this as an issue, but otherwise, it seems fair.

Pros
Excellent customer support

Long-lasting, durable equipment

Budget-friendly as well as lavish security options

Generous guarantees

Advanced Guardian IQ2 Touchscreen Control Keypad system
Cons
Cannot purchase their system online

Lack of informational articles and guides

Frequently Asked Questions
Now that we have talked about its significant features and disadvantages, it's time to answer some typical but relevant questions you may have.
Is There A Contract Involved?
Yes. Guardian Protection Home Security offers various contracts which last from 36-months to 5-years, depending on customer needs. Surprisingly, their contracts last longer than contract lengths provided by most of their competitors.
Is There Any Money Back Guarantee?
No, there is no money-back guarantee. However, as we mentioned earlier, there is a $500 cover toward your insurance deductible, which they offer in case your home gets broken into while their systems are active and monitoring your home.
How Can You Cancel Guardian Protection Home Security?
If you wish to terminate your contract with Guardian Protection Home Security, you can do so by getting in touch with their customer service representatives. They are available 24/7 over the phone, and it is effortless to get in touch with them for any assistance you require.
That being said, we should mention that their cancellation policy is pretty strict. Typically, customers are locked into a minimum one-year contract. In case you wish to cancel your security system, you will be obliged to pay termination fees, which might be a little high. It makes more sense to wait and complete your contract with them.
Are Their Systems Wireless?
Yes, all of Guardian Protection's systems are wireless. You don't need to worry about drilling into your walls, dealing with messy cords and wires, or even the risk of criminals cutting the cables to your security system.
What Are Their Response Times?
Unfortunately, this is an area where we think Guardian could do with some improvement. Although their response time is less than 60 seconds, which is excellent, it is still slower than industry standards.
What Are Their Video Capabilities Like?
Guardian Protection offers both indoor wireless video cameras as well as outdoor ones. Moreover, they are equipped with night vision so that they provide you with crystal clear, color images and videos even during the night.
However, they offer just one indoor and one outdoor camera. If you wish to equip more in your home or office, you will have to purchase additional equipment from their company.
Is There A Self-Monitoring Option?
Unfortunately, no. The only monitoring options they have are their excellent 24/7 monitoring systems, watched over closely by reliable professionals. Although there is no self-monitoring option, we must point out that their remote monitoring was impeccable and had no system flaws.
Do They Offer Professional Installation?
Yes. Guardian Protection offers professional installation services that are prompt, reliable, and inexpensive. You have to pay a one-time fee, which will cost you $99. With their Home Relocation Guarantee, you will enjoy the benefit of free installation and setup if you decide to move homes.
What Is The 7-Day Orientation Period?
Guardian understands that it often takes a few days for homeowners to get comfortable with their new security systems. Keeping this in mind, they have developed the 7-day orientation mode, which allows you to get comfortable with your new system's functions and features. During this period, you don't need to worry about any false alarms and related fines.
Once you feel comfortable enough to turn off the orientation mode, the home security system will work as expected. They will be obliged to alert emergency responders in case of any emergency.
However, keep in mind that Guardian will alert the emergency responders in case you have monitored smoke or carbon monoxide detectors. This will be done regardless of your orientation mode being turned on or off.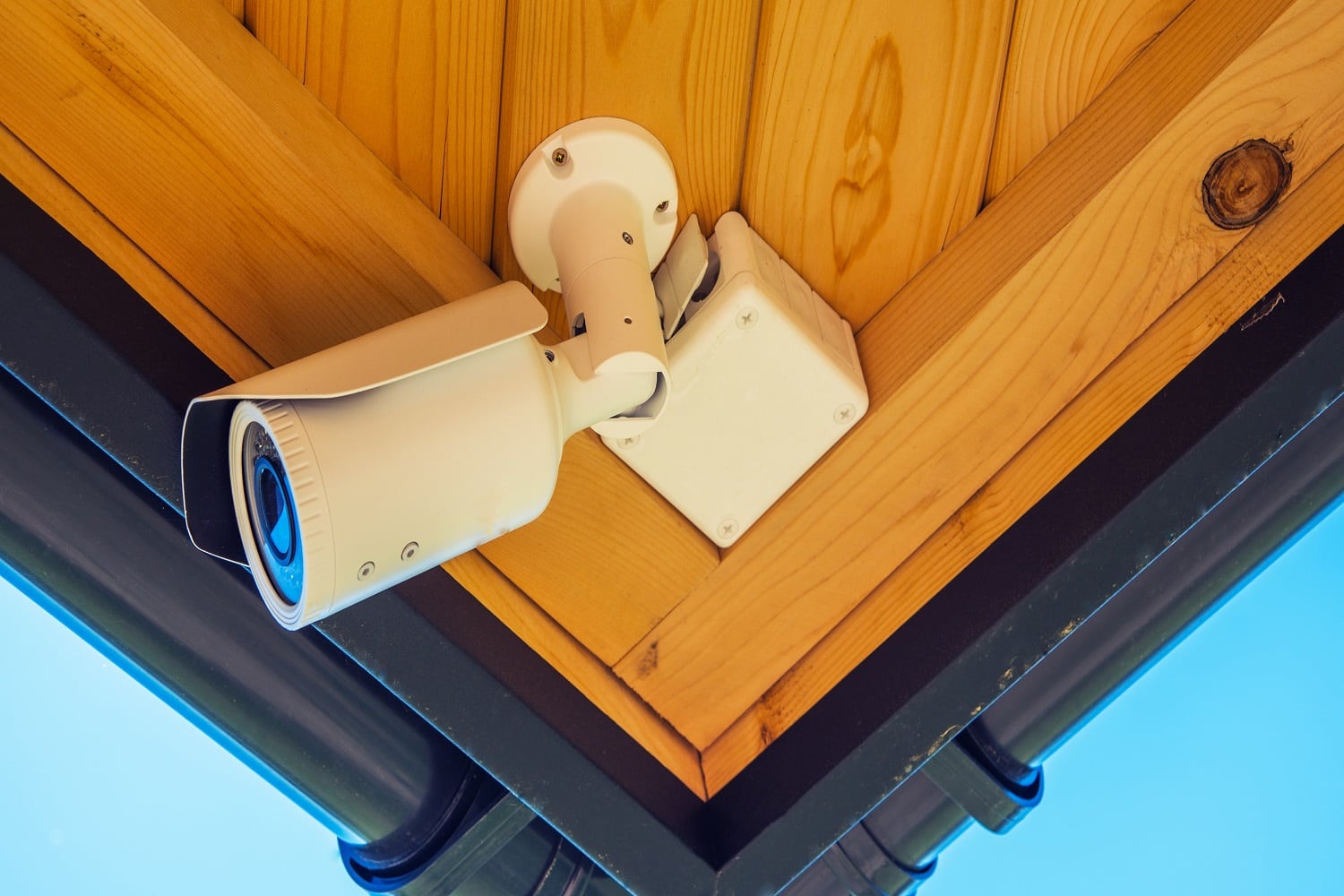 Guardian Protection Security Buyer's Guide
We hope we have answered most of your questions regarding Guardian Protection Home Security. We have almost come to the end of our guide, but before we leave, we would like to tell you a few factors you should consider before buying a home security system.
When looking for a home security system, it is crucial to purchase one that provides 24/7 professional monitoring. While self-monitoring is always an option, it is not a feasible one. The reason you would buy home security is so you can rest assured that your home is safe when you are away.
If you need to monitor your home every few hours, it eliminates the entire point of opting for additional security.
We acknowledge that most people need to run their lives on a budget. Unless you have set aside a substantial amount of money for home security, you're probably looking for budget options in the market.
It is important to go through all the features, equipment, and systems with a fine-tooth comb. You can opt-out of anything which you feel you don't require in your home. Additionally, you can add a few more features or systems if you think it is necessary. Have a budget in mind beforehand, so you don't end up spending an exorbitant amount.
 Complete Smart Home Setup
Most people have made the wise choice to switch to smart home devices. These not only make our lives easier but are also necessary in terms of home security and protection.
When choosing the best home security system, opt for one which offers a complete smart home setup. You should be able to sync all your smart devices to your security system so you can control everything with the touch of a button – no matter where you are located.
 Customer Service That Just Keeps On Giving
Customer service is arguably one of the most important aspects of any purchase. So when it comes to your home security, make sure you pick one that customers have reviewed to have excellent customer service.
You should personally have a chat with their customer support team, so you have a fair idea about how they function. When you are in need of help, you should be able to rely on their excellent customer support team.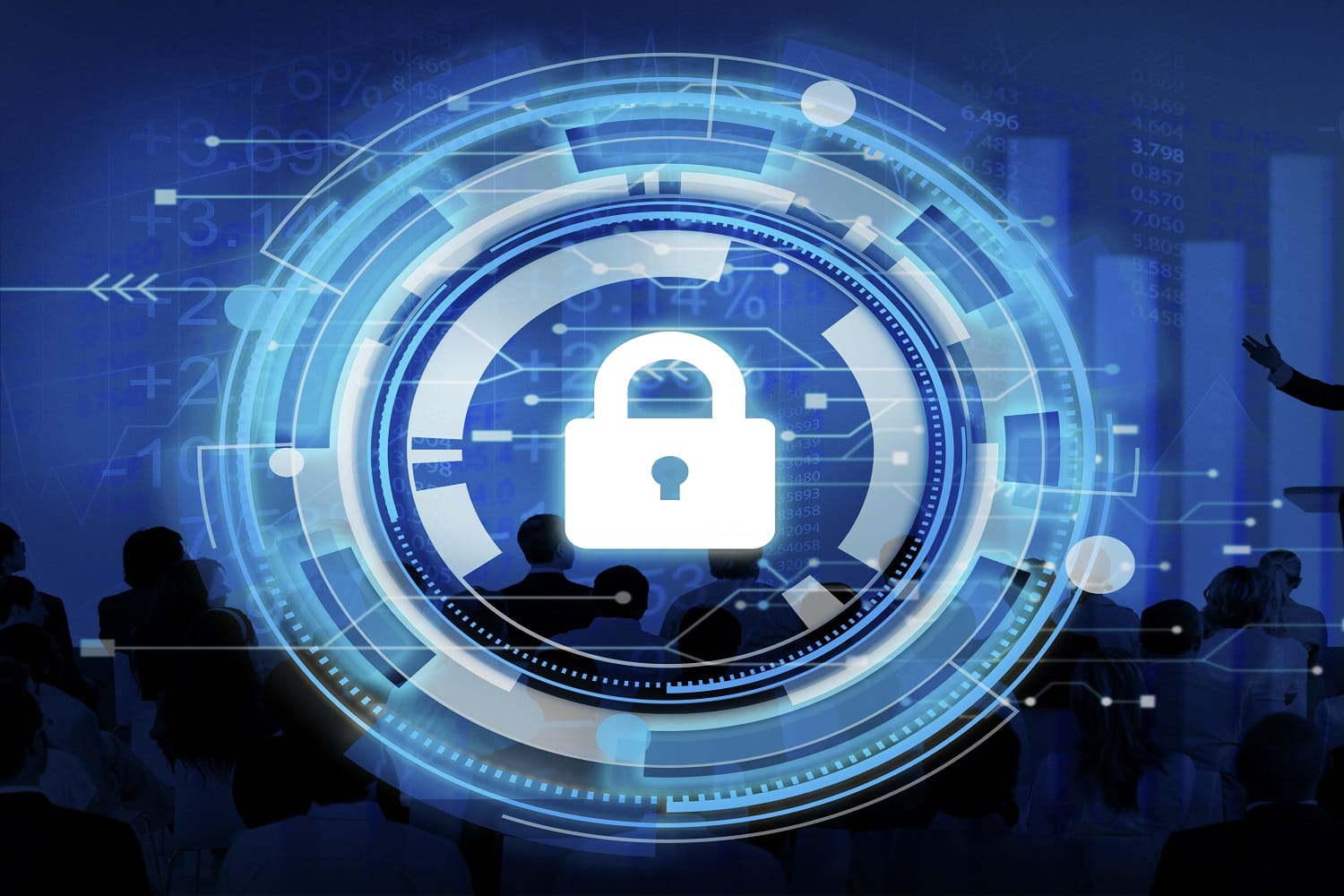 Verdict
We understand how important home security is, and so does Guardian Protection.
Their systems have been designed by experts who have their own families and understand the ever-present need for safety and security. Keeping affordability in mind, they have created various systems and subscriptions which are apt for all kinds of buyers.
After using their home security system, we were pleased with the overall performance. Even the slight flaws they had did not outweigh the tremendous benefits we enjoyed from their security system. As such, we believe that Guardian Protection is an excellent choice for most people.
This brings us to the end of our guide. Until next time, stay safe!
Related Articles
12 Best Night Owl Security Cameras Review
Learn Where to Place Home Security Cameras
Piper Home Security System Review | It Does It All?
Lifeshield Home Security Review | Is It Perfect?
Vivint Home Security Review Under the Microscope
9 Best Shed Alarm Systems for Enhanced Security
9 Ooma Home Security of Reviewed
Piper Home Security System Review | It Does It All?
Lifeshield Home Security Review | Is It Perfect?
TrackR vs. Tile [All You Need to Know]