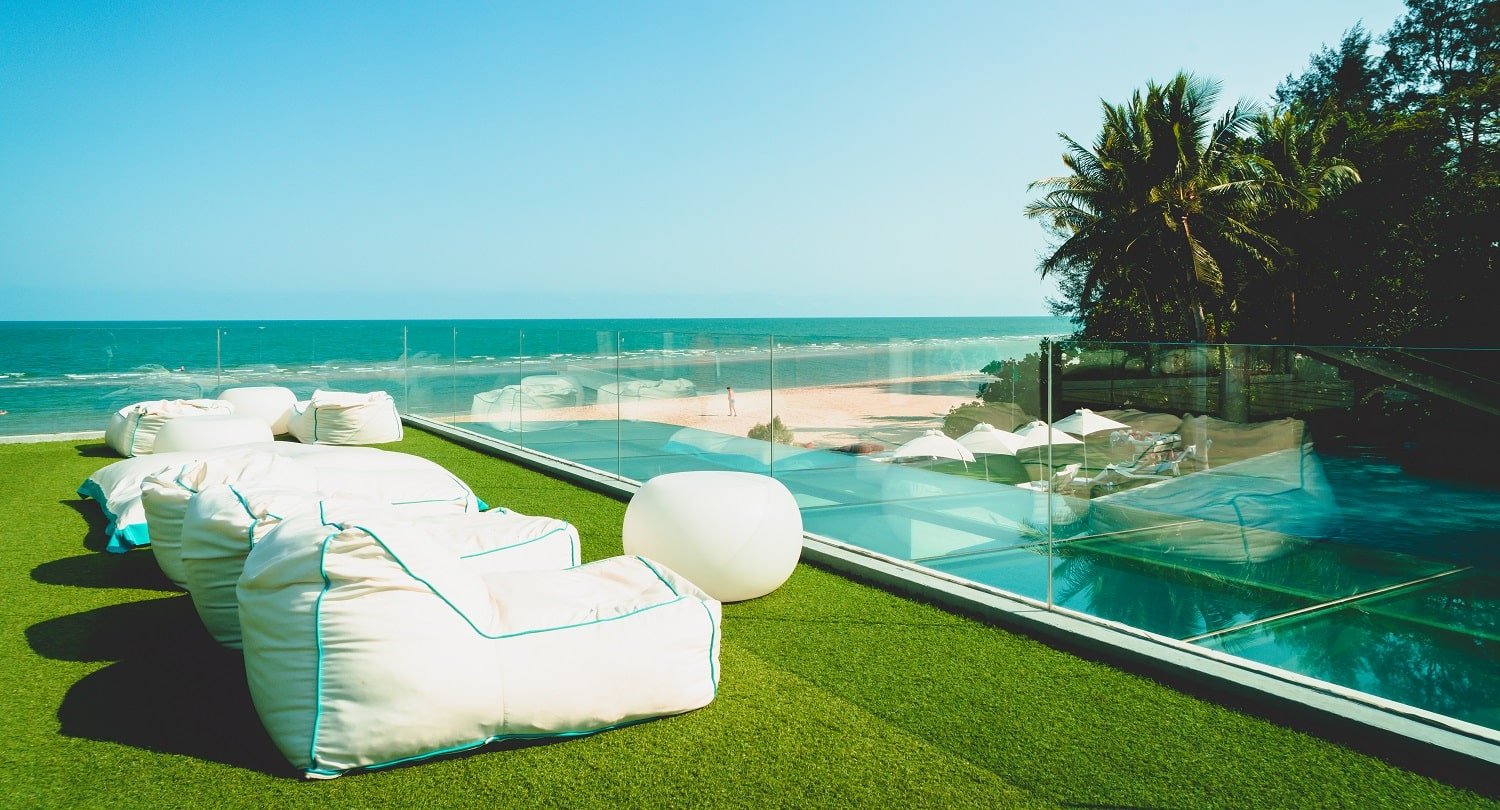 Centuries ago, chairs were a symbol of class and pride! In fact, the earliest chairs found in Egypt were only used by the highly reputed and wealthy members of society.
Cut to today and chairs are an essential part of our household. Based on comfort and style, there are a plethora of variants to be found. And one of our favorites is the bean bag chair.
These comfy seats can easily become a part of any setup, be it at home or the office. So, having one shouldn't be only a thought anymore. But what if, instead of rushing to the store, you make one at home?
Yes, you can very well do that! Making a bean bag chair is easier than it sounds. Even if you aren't a DIY lover per se, try your hands on this one. So, we've curated this ultimate guide about making a bean bag chair.
Without further delay, let's dive in!
Guide To Making A Bean Bag Chair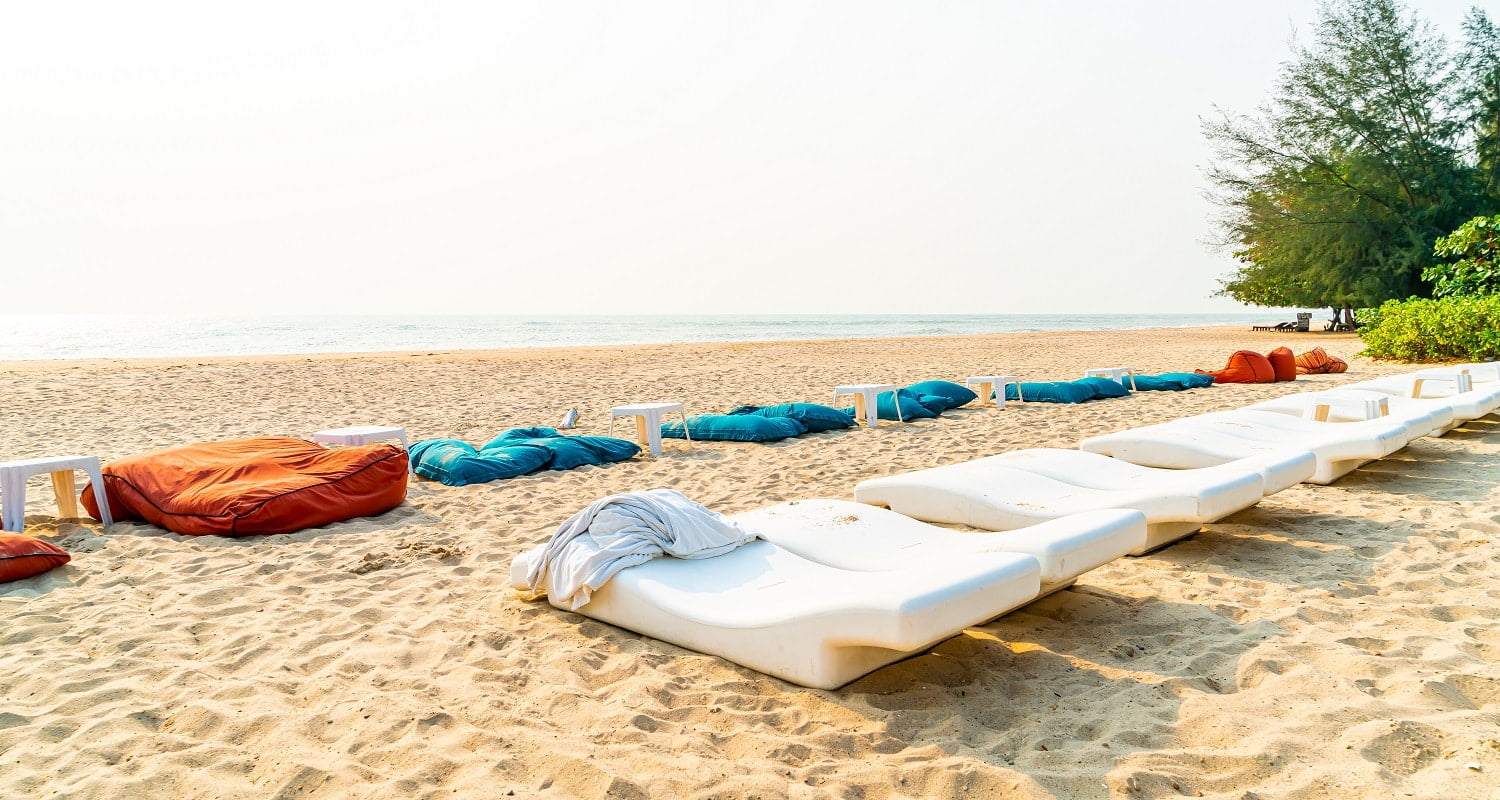 The history of bean bag chairs dates back to 1969 with their invention by a group of Italian designers. Then called 'sacco', these chairs were designed to have a pear shape and were stuffed with thermocol balls. As its popularity grew, designers came up with news shapes and sizes to provide maximum comfort for varied body types.
Manufacturers today rely on washable fabric and eco-friendly filling to ensure a longer life span. Not only can this type of material be cleaned easily, but it's also more resistant to regular wear and tear. However, in doing so, they don't overlook the style factor!
Similarly, you can also make a bean bag chair for optimum comfort, that too, without compromising on style. All you need is patience, basic sewing knowledge and some handy materials, mostly lying around the house.
In the following sections, we walk you through the basic steps of making a bean bag chair. But before that, here are the materials that you will need:
Outer fabric

Filling

Scissors (preferably the tailoring ones)

Pencil for marking

Measuring tape

Needles/sewing machine and threads

Zipper (if you want the zipped type)
Material & Filling Preference
When selecting the fabric, make sure that it's durable and feels comfortable on the skin. For this reason, users generally prefer to opt for denim or fleece. Additionally, they also add to the aesthetic appeal of the bean bag chair.
Likewise, the filling should be equal parts comfortable. While you can always opt for polystyrene or polypropylene beans, shredded muslin fabric or old clothes can also be a good alternative. Apart from that, you can also invest in shredded memory foam. Whatever be the filling, it should provide the right amount of support according to your preference. 
One way of doing so is adjusting the quantity of filing being stuffed, but don't choose materials that will form lumps under your body weight.
Steps For Making A Bean Bag Chair
Now that you have an idea about how to select the material, let's take a look at the steps involved:
Step 1
For the first step, cut two rectangles and two circles of your preferred fabric. The size of these cutouts will depend on the overall size of the bean bag chair. In our case, each of the circles had a circumference of 170 inches, and the rectangles had dimensions of 87 inches x 32 inches.
If you're not confident about your measurement skills, you can also opt for a sewing pattern with the required dimensions.
Step 2
Place the two rectangles in a way that the corresponding sides face each other. Line the edges as perfectly as possible and secure them with pins. Once done, begin sewing with one of the shorter ends. The resultant fabric should be a rectangle with three open sides.
The important thing to keep in mind here is that while lining the sides, make sure that the right or 'pretty' sides of the fabric are facing each other.
Step 3
Next, take a circle and pin its edge to one of the longer sides of the sewed rectangle. Here again, ensure that the right sides of the two fabrics are facing each other, and start sewing. For best results, try to keep the seam allowance between a quarter and half an inch. However, in case of heavier fabrics, the seam allowance should be larger than that.
After sewing the entire circle along the rectangle's long side, sew the shorter ends of the rectangle together.
Step 4
Similar to step 3, take the second circle and line it with the other long end of the rectangle. This will form the base of your bean bag chair. But this time, don't sew it all through the edge. Leave sufficient room for the filling to go inside the chair.
While you may also sew this opening after filling the bean bag, we'd recommend installing a zipper here. This will make it easier to replace the filling as and when required.
Step 5
In case you're adding a zipper, secure the zipper with pins on the open edges of the chair's bottom and zip it shut. Then unzip it to about a finger's length. Don't open all the way through. Take one side at a time, and begin sewing. As you move forward, continue unzipping the zipper a little bit at a time until all of it is sewn in place.
Since all the fabric has been stitched with the pretty sides facing inside, put your hand through the zipper, hold the fabric and bring it out. This will put the right side on display. Then add the filling of your choice and shut the zipper.
Your bean bag is ready!
Some Important Tips
Before we leave you to make the necessary preparations, here are some words of advise that will make the entire process even more convenient:
Try to get hold of a sewing machine for faster and more accurate sewing.

To make perfect circles without a sewing pattern, take a pen and tie a string to its nip. The length should be the radius of the desired circle. On the open end of the string, secure a chalk or marker. Place the pen in the center of the fabric, and hold the string taut. Move the chalk around to complete a full circle.

By following the above steps, you can also stitch an insert bag. In that case, make sure that it's smaller than the bean bag.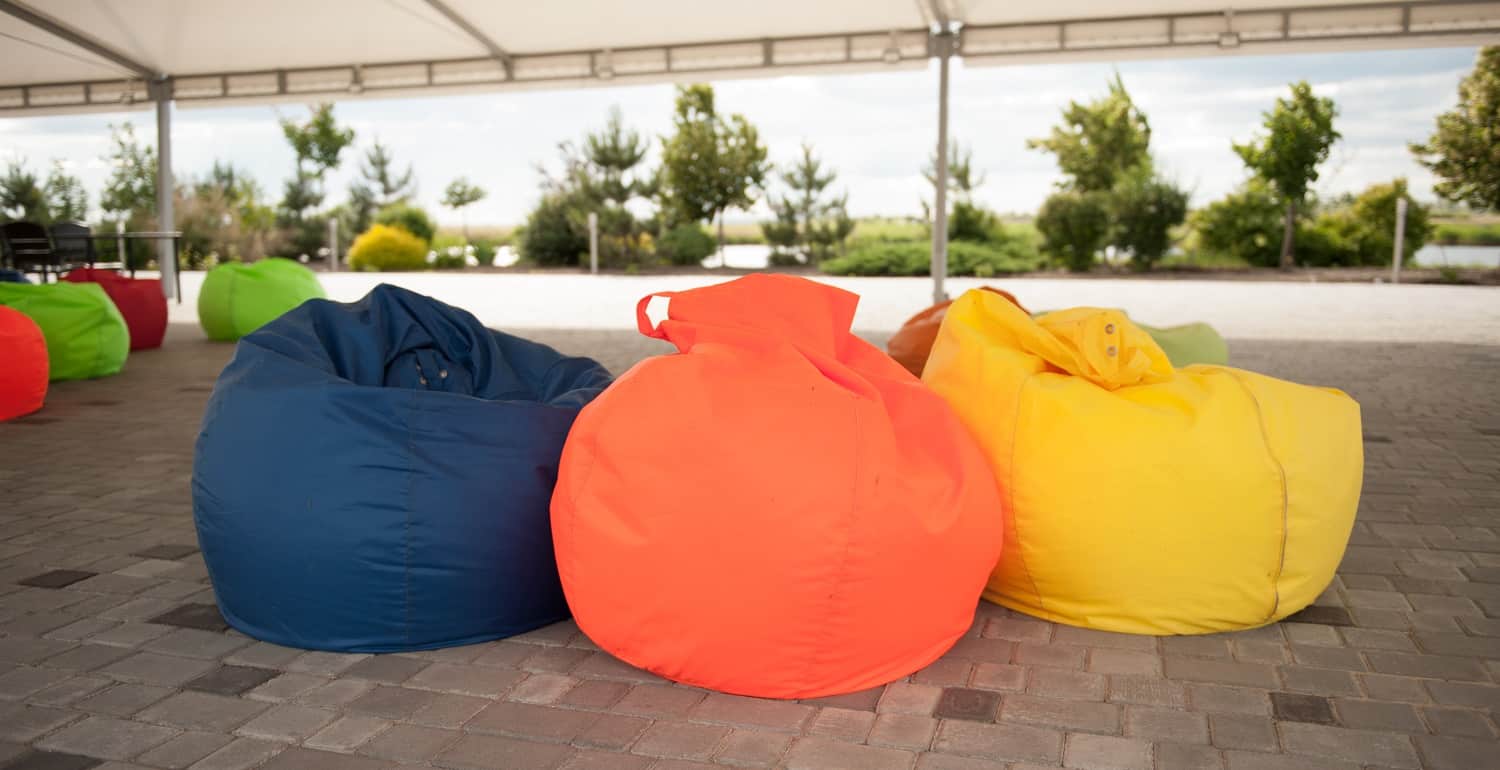 Final Words
That wasn't too difficult, was it?
With basic sewing skills, making a bean bag chair won't be the most challenging job. So, start practicing! After all, there's a certain charm about handmade furniture.
On that note, it's time for us to say goodbye. Hope you had as much fun reading this guide as we had putting it together. We'd love to hear from you in the comments down below.
So long!
Related Articles
13 Best Bean Bag Chairs Right Now
17 Best Bean Bag Chairs for Your Living Room
5 Best Bean Bag Chair Refills Today
The Best Bean Bag Filler Alternative to Consider Today
10 Best Folding Lawn Chairs to Rock