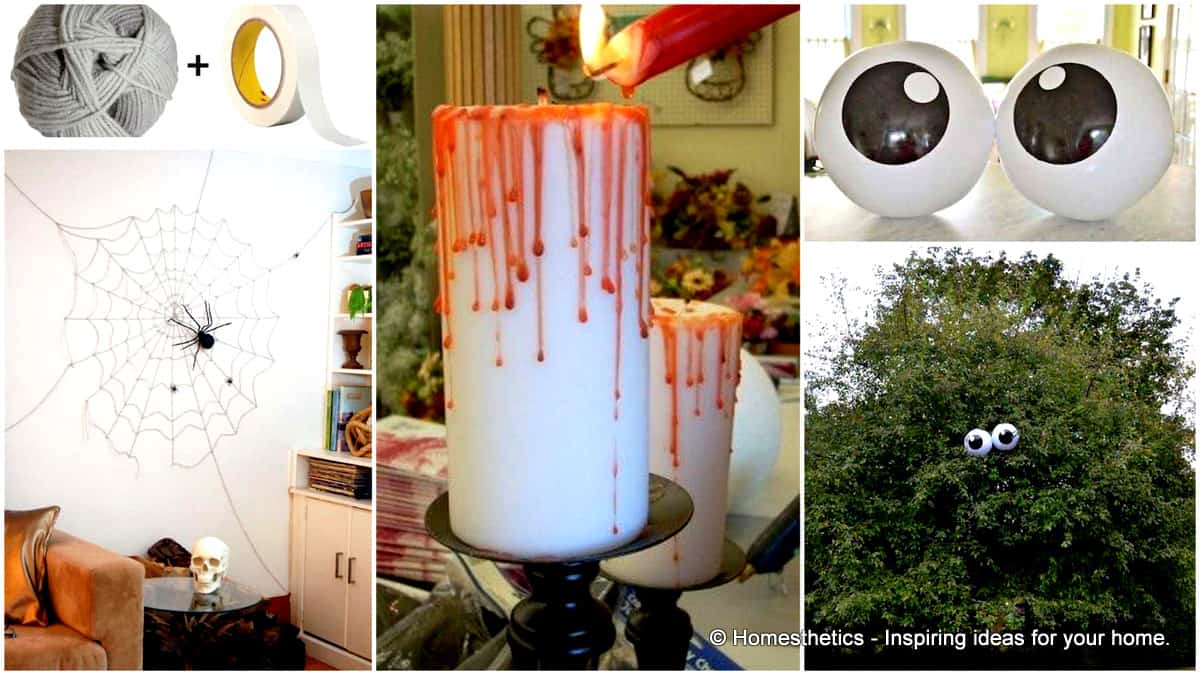 It is time to embrace and enjoy the beautiful Halloween. As fall prepares the scenery for this wonderful holiday and our children are getting excited about what to wear it is up to us to prepare the household for real entertaining. The powerful spooky décor that one would be able to realize from inexpensive materials can really change everything as he would contribute to the evolution of the entire town; from one door to another.
Spiders, ghosts, skeletons, bats, and pumpkin decorations are being realized right now throughout the world. We invite you to cast a glance at these 43 Super Smart Last Minute DIY Halloween Decorations to Realize in your household and surge inspirations for your own crafts, a wonderfully spooky Halloween they will grant!
Super Smart Last Minute DIY Halloween Décor
#1 Decorate your garage décor creatively
via bhg.com
#2 Add magic to your porch with floating witch hats luminaries

#3 Add two super cool spooky eyes to your trees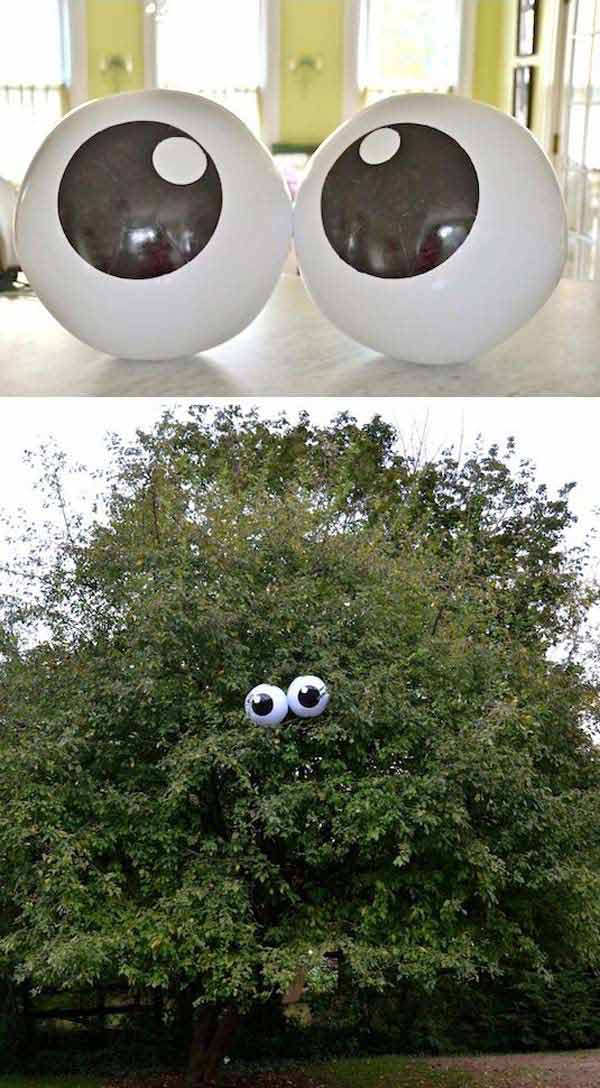 via princessandthefrogblog.blogspot.com
#4 Decorate your porch right with a pumpkin arch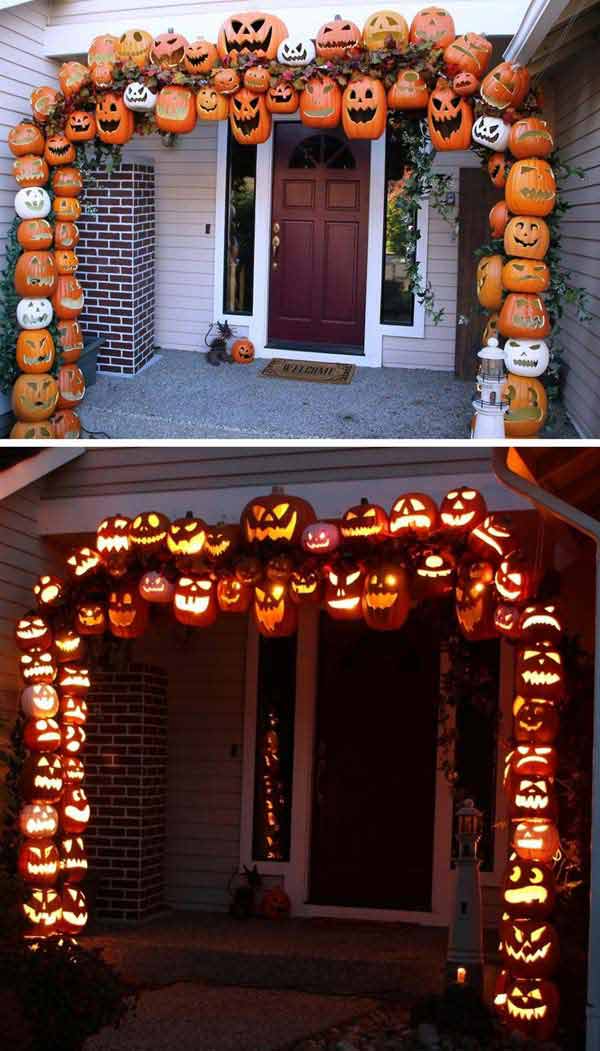 #5 Use small neat paper bats as wall art
via danamadeit.com
#6 Transform three pumpkins into a spider with the help of black-painted branches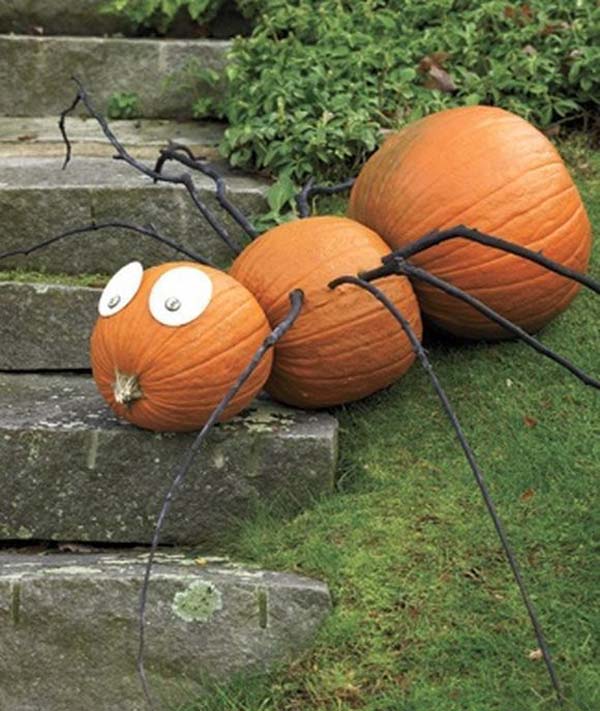 #7 Illuminate milk jugs from within and beautify your walkway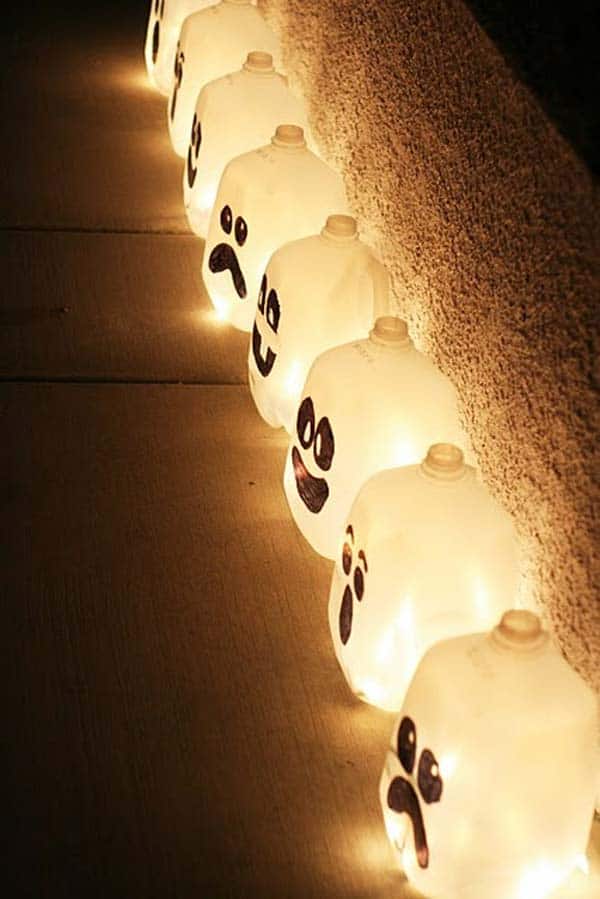 #8 Create a Halloween spider web in your home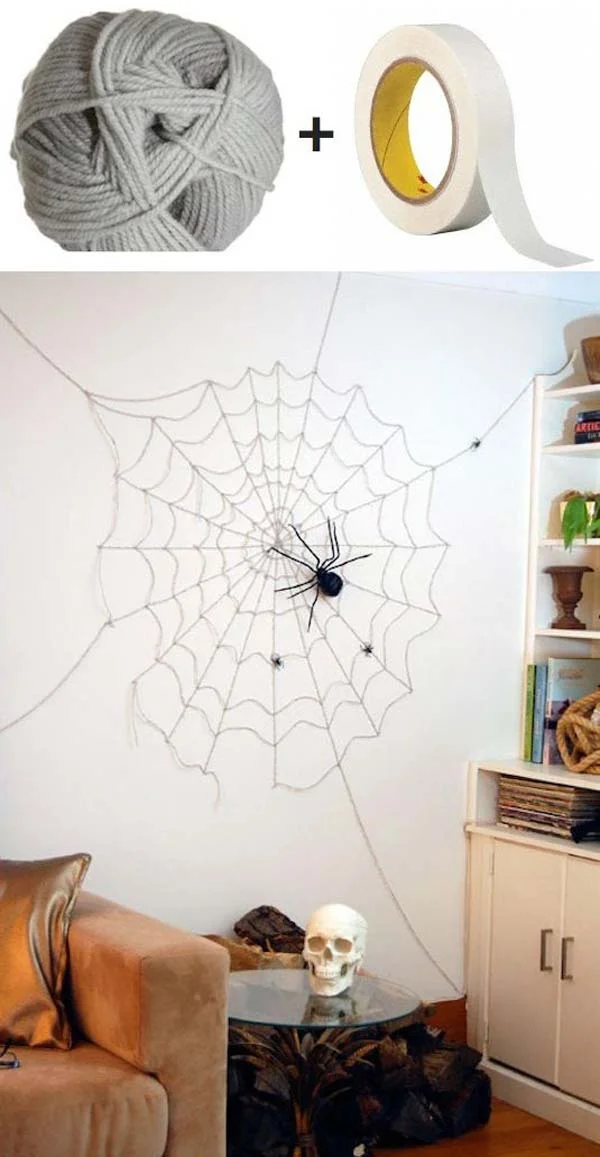 #9 Allow the wind to animate a special scenery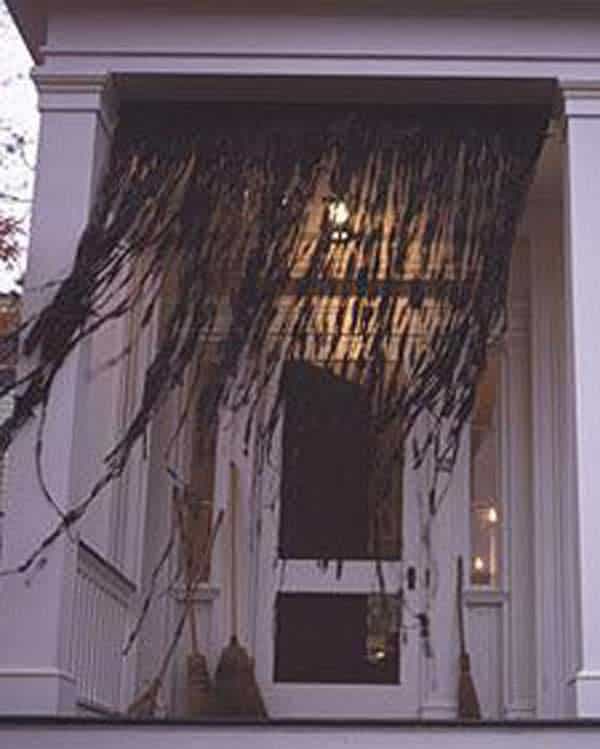 via woohome.com
#10 Get creative with your front door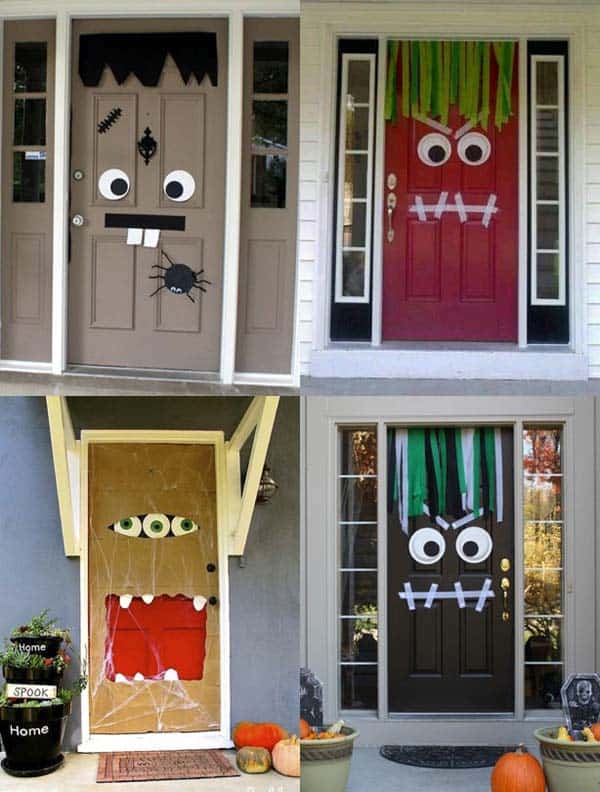 #11 Use simple white clothes to create a spooky ghost family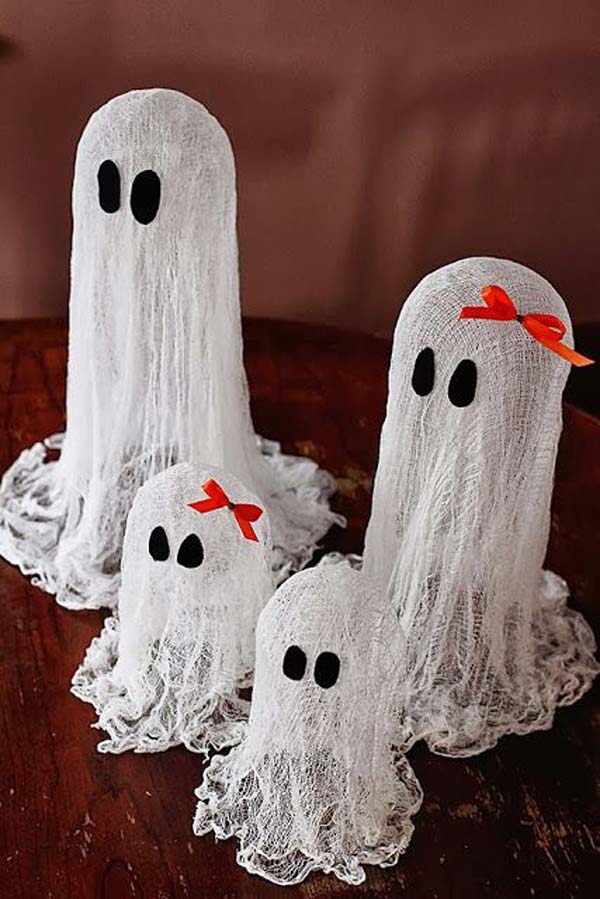 via loveandlaundry.com
#12 Create a huge black spider by using tape, cardboard, and a milk jug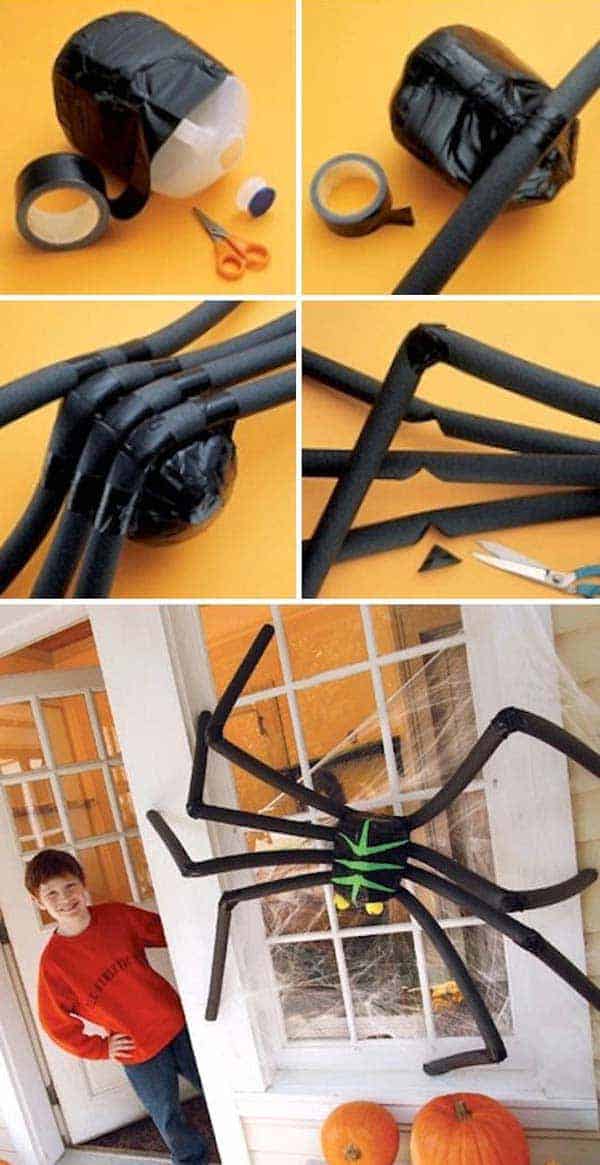 via spoonful.com
#13 Prepare your fridge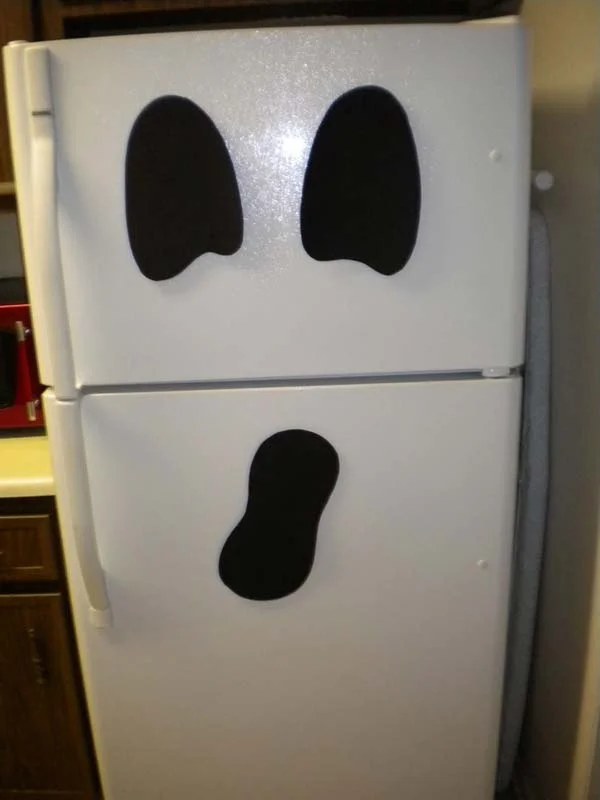 via jeanscraftycorner.blogspot.com
#14 Create a giant scarecrow with your friends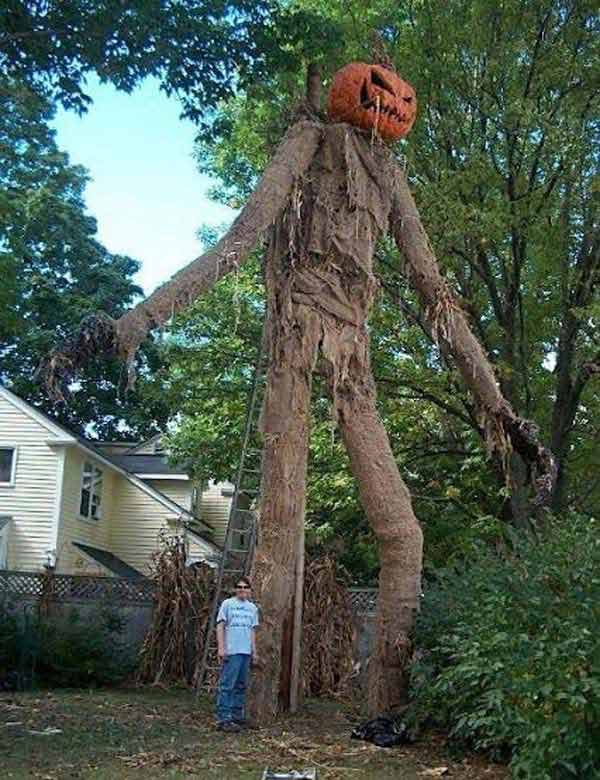 #15 Decorate your home entry with paper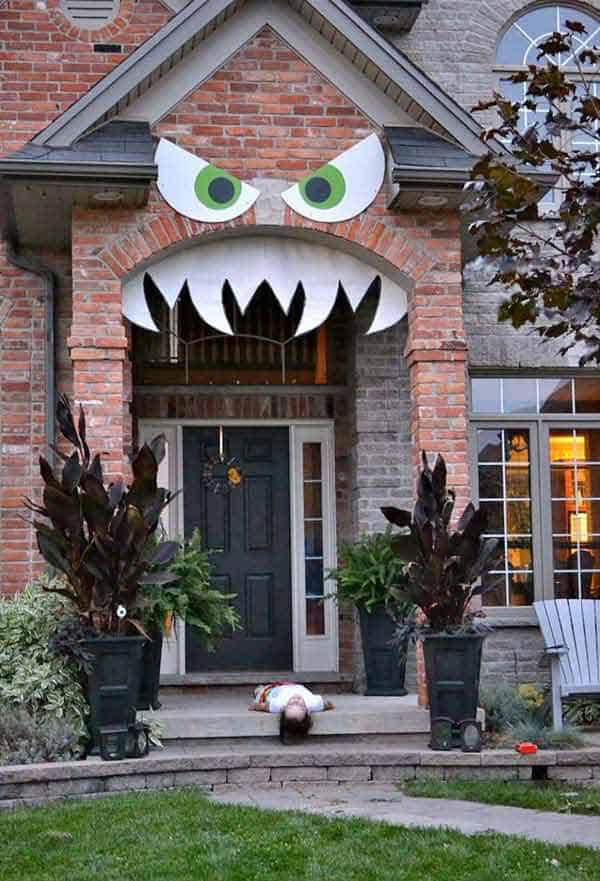 via niftythriftythriving.blogspot.com
#16 Small bats in your trees might add a wicked look

via hgtv.com
#17 The more ghosts you use the better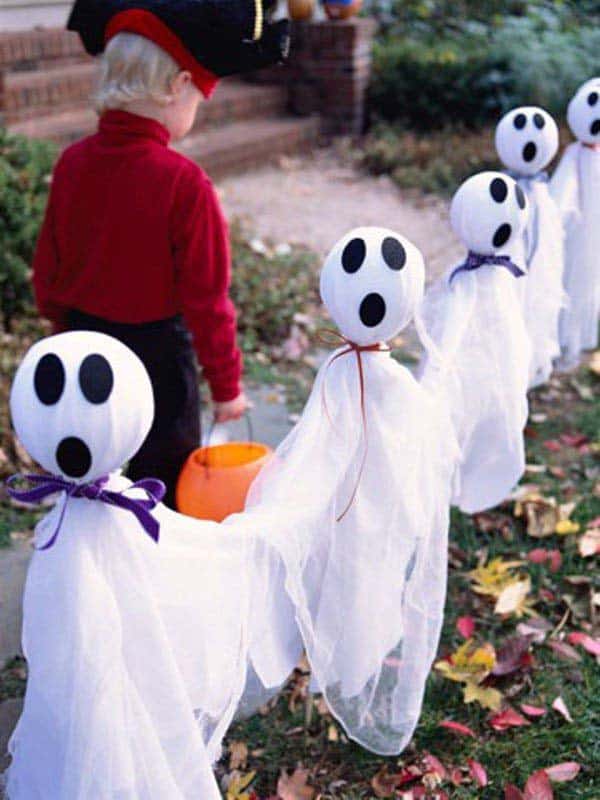 via parents.com
#18 Paint pumpkins and install them in a unique manner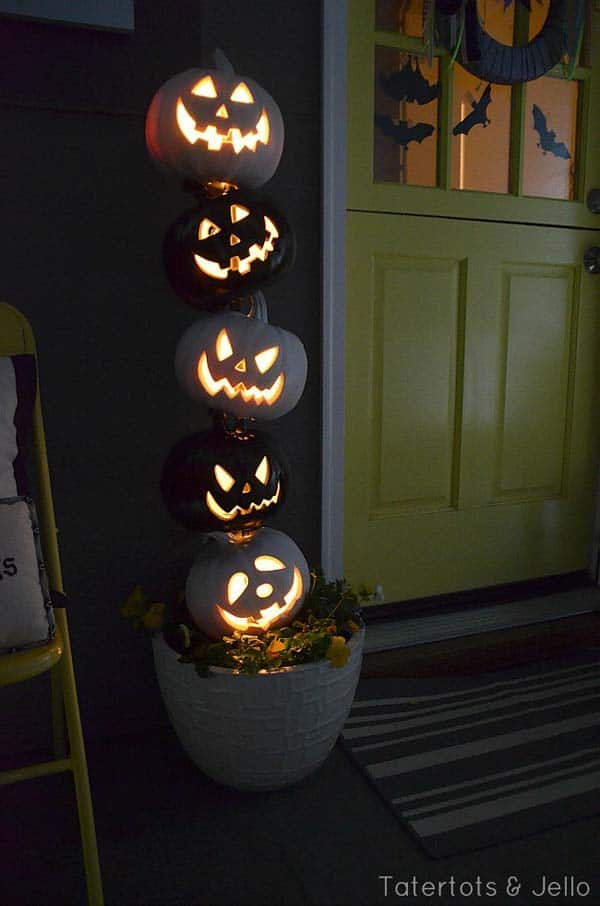 #19 Bandaged mason jars with eyes animated by candles can work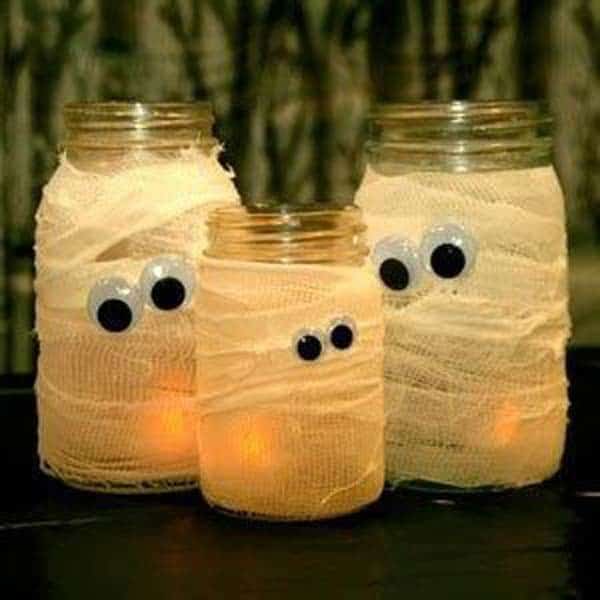 via craftsredesigned.blogspot.com
#20 Simple wooden planks can be dressed up nicely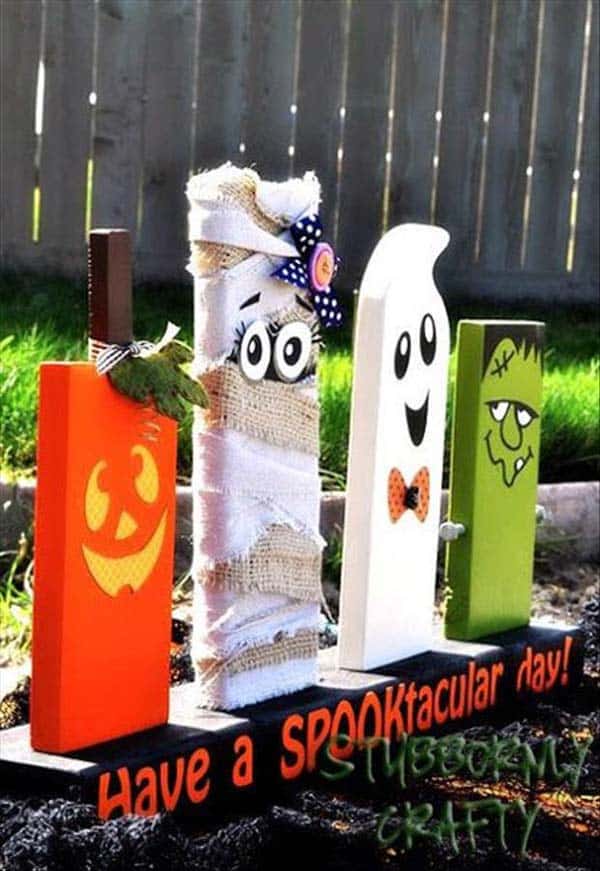 #21 A Halloween party should be emphasized through Halloween décor
via ebay.com
#22 Halloween garage door decoration realized with tape and paper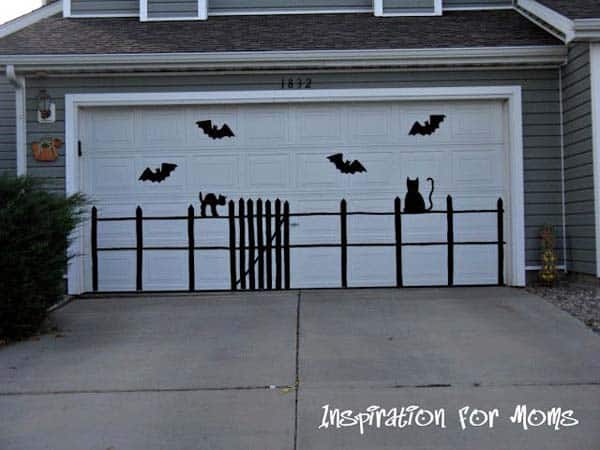 #22 Create simple spooky paper bag lights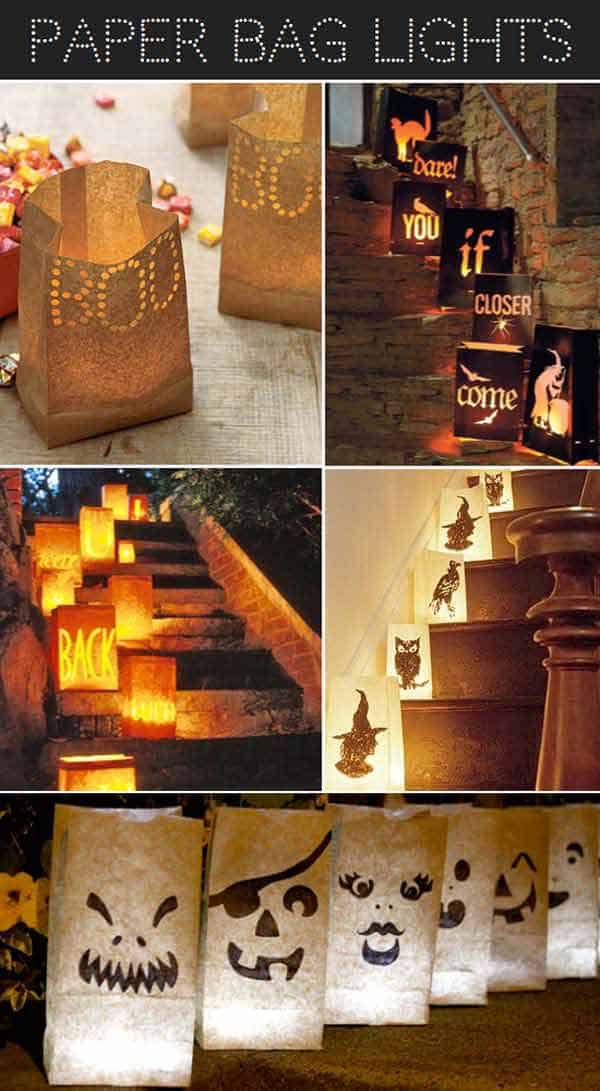 via kidskubby.com
#23 Crime scene décor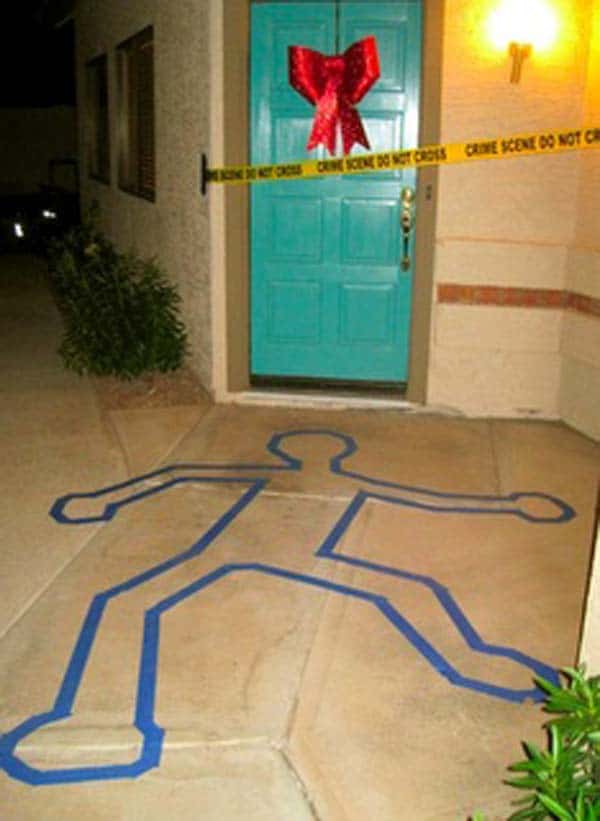 Make sure your guests know this is a joke; design the chalk on the entry access with a different, inhuman shape.
via hopelesshostess.blogspot.com
#24 Use cardboard egg boxes to create tiny decorations for your chandelier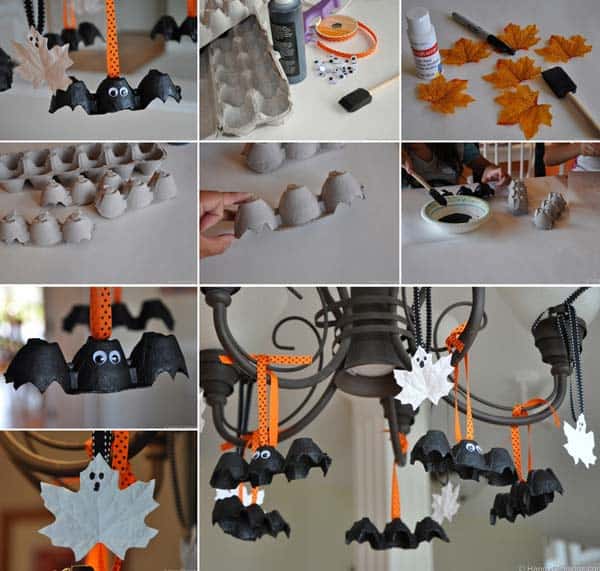 #25 Neat STRING ART is always an option for the enthusiasts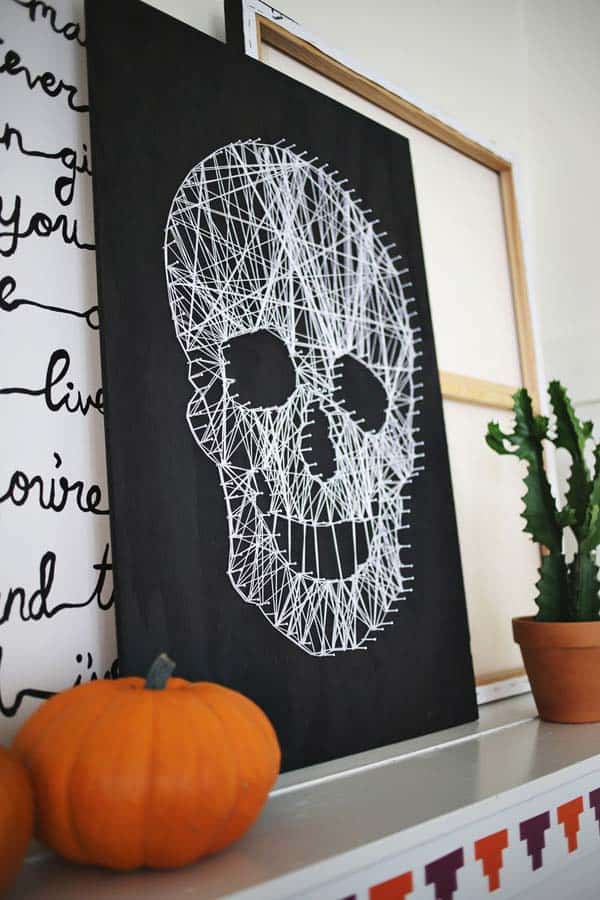 #26 Use silicone to create a replica of your bloody palm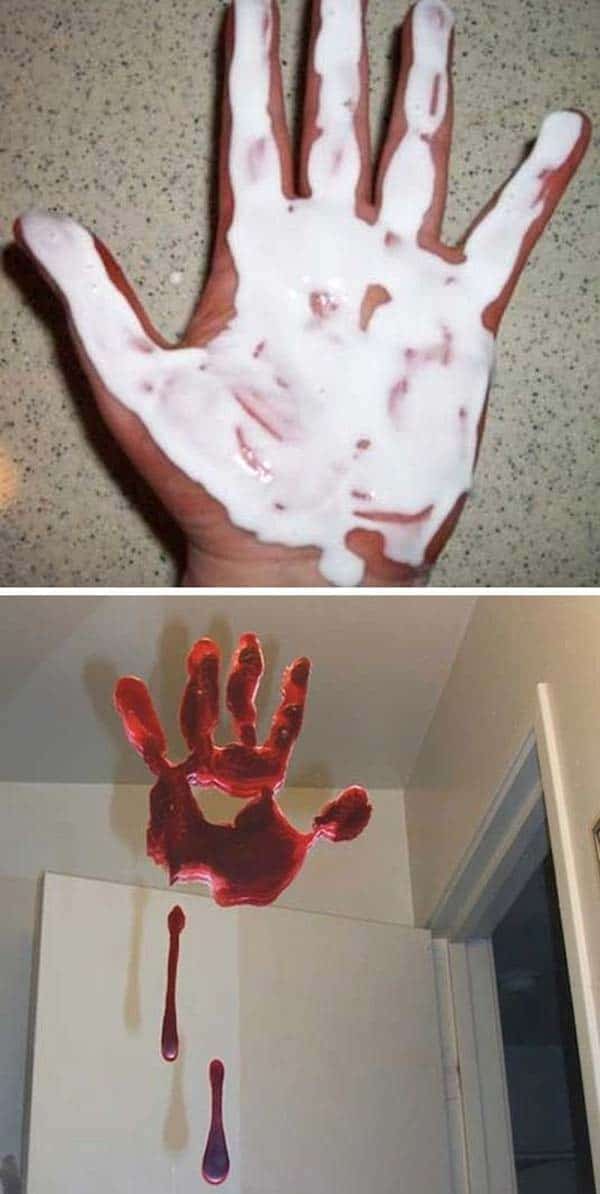 #27 Add witch shoes to your dinning table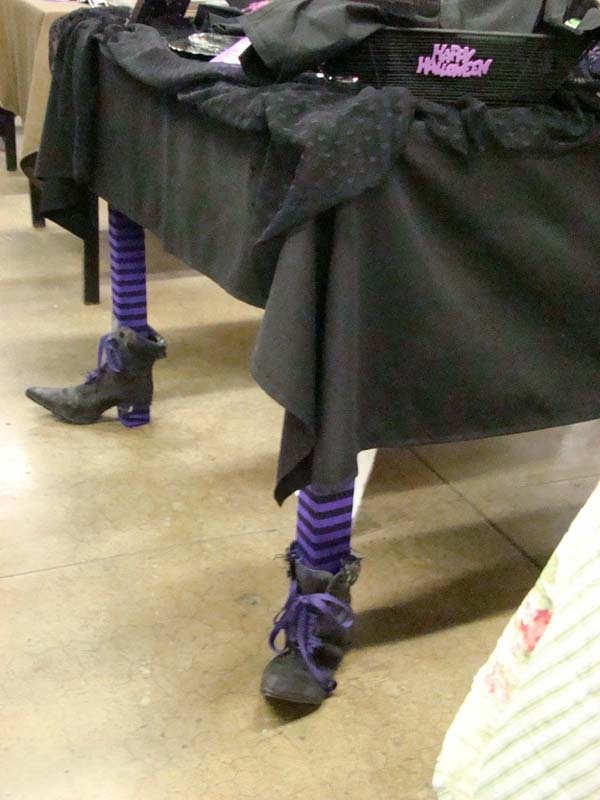 via bubblegumandducttape.blogspot.com
#28 Welcome your friends with a Halloween-ish wreath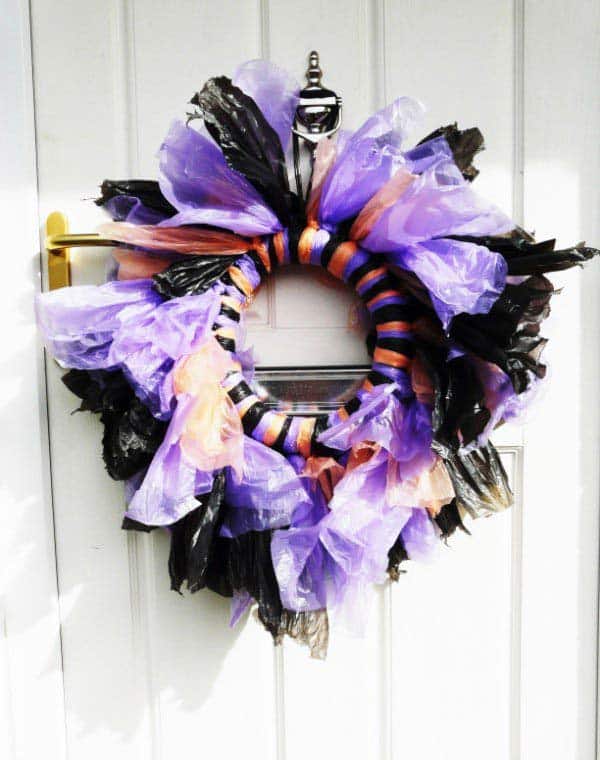 #29 Go the extra mile and design an UFO crash site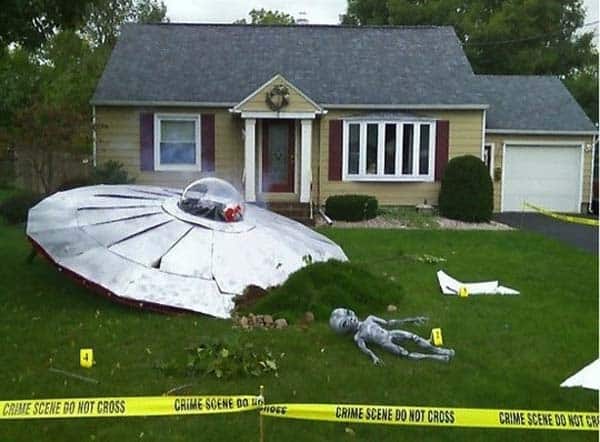 via reddit.com
#30 Use your interior light to animate insanely creative Halloween sceneries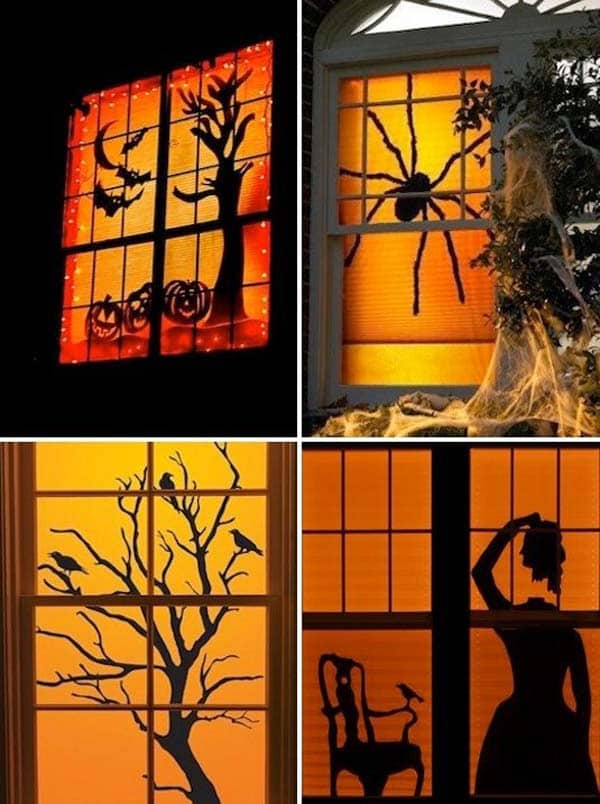 via shelterness.com
#31 Add a branches and a white rope spider web on the front porch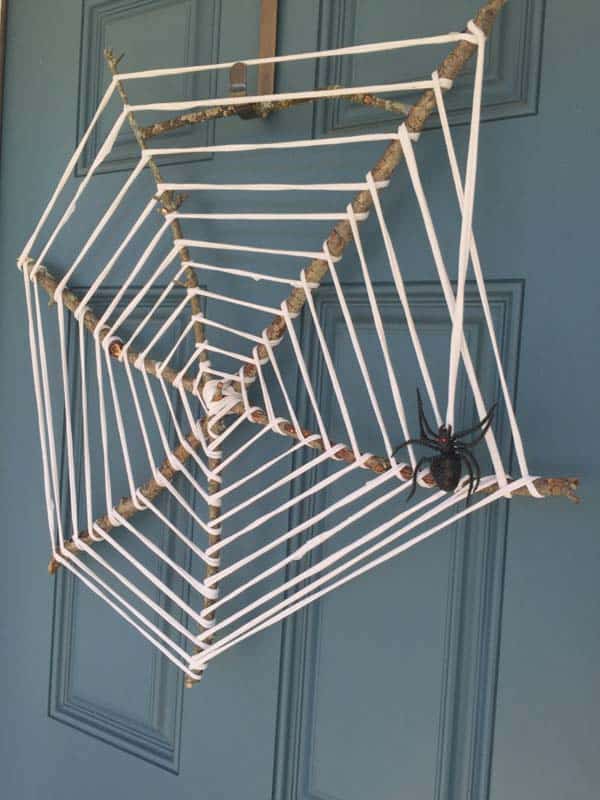 via twitchetts.com
#32 Decorate your mirrors with ghosts, bats and spiders
via pinterest.com
#33 Simple black paper elements can do wonders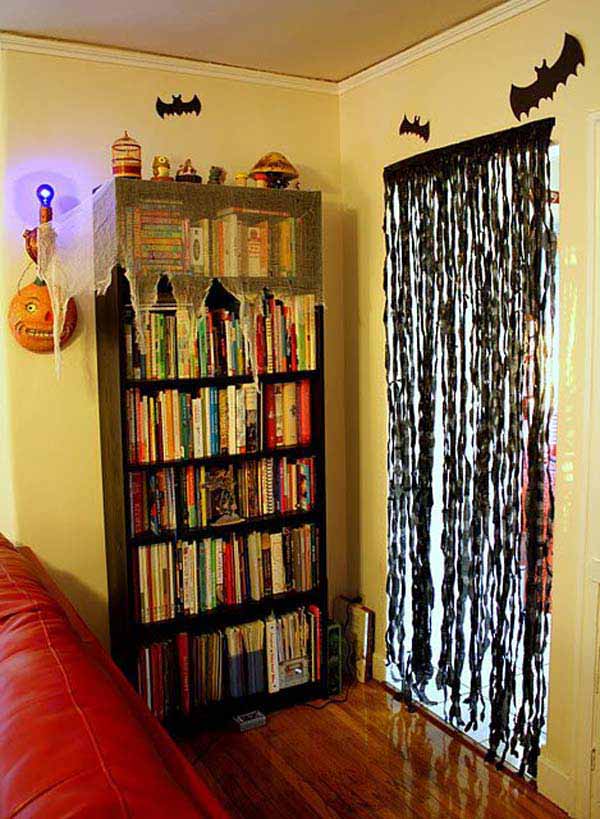 #34 Your welcome mat can send a message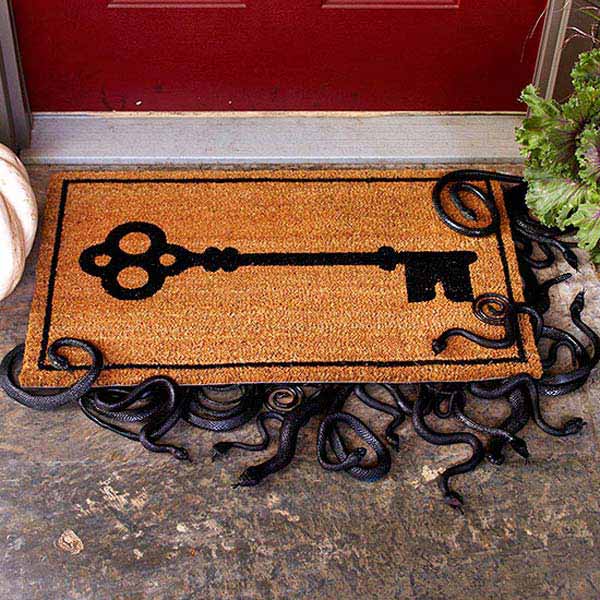 via bhg.com
#35 PAPER and balloon spider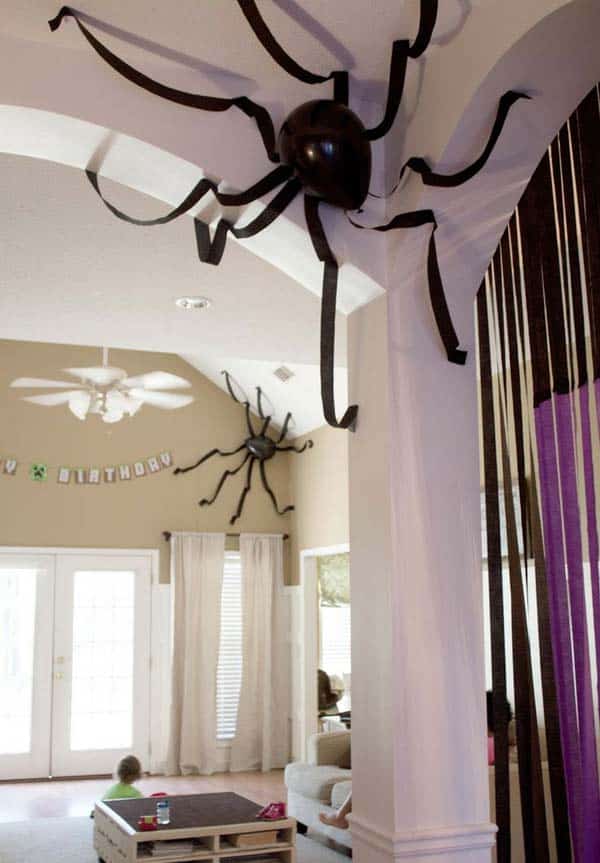 Highly creative spider decoration for modern households.
#36 Add plastic rodents to pumpkins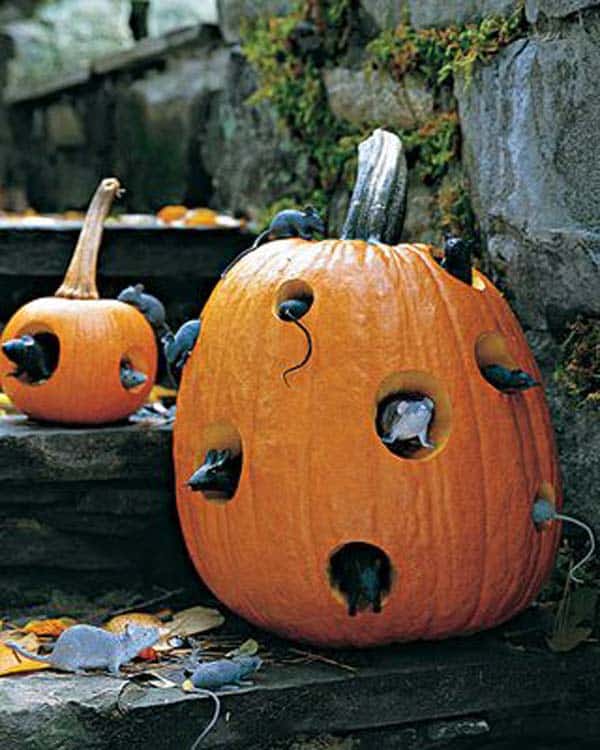 #37 Shape kitchen wire into ghostly figures and use glow-in-the-dark paint on them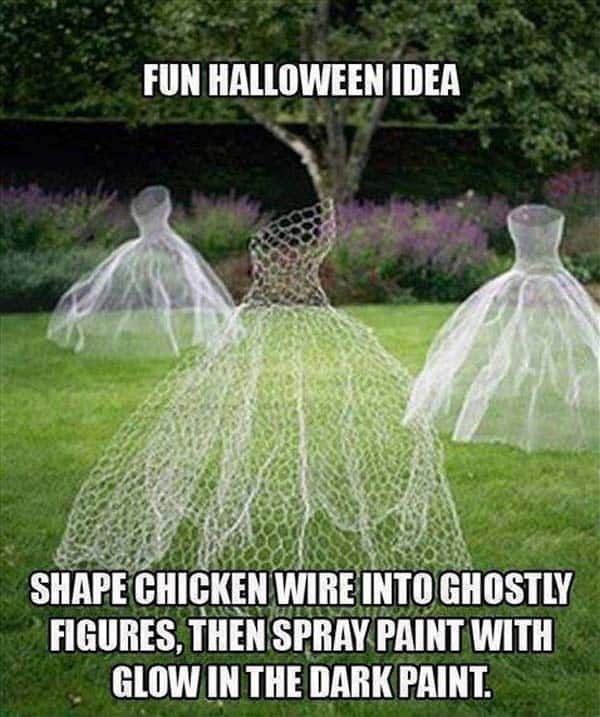 via wackyarchives.com
#38 Add a set of eyes on roses

via hercampus.com
#39 Simulate blood soaked candles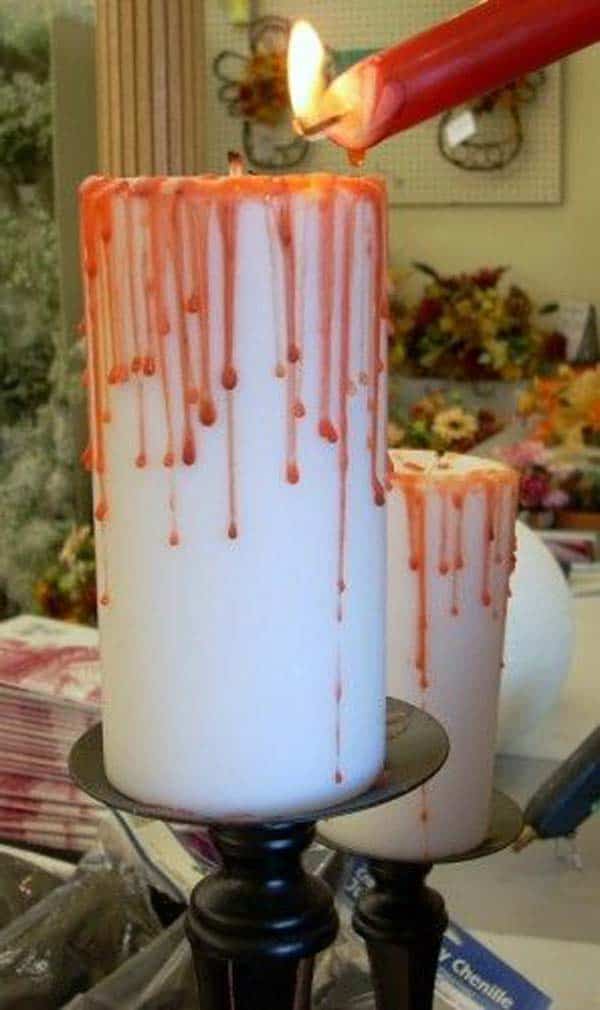 via vickiodell.com
#40 Decorate your windows with creepy figures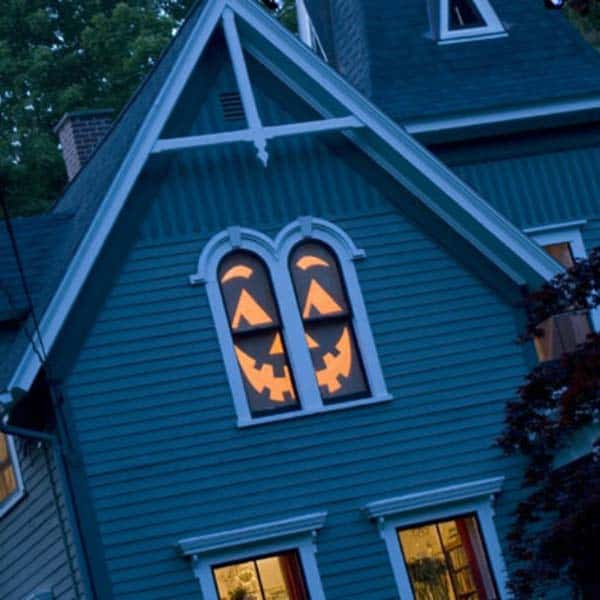 #42 Orange and black BALLOONS decorating a school hallway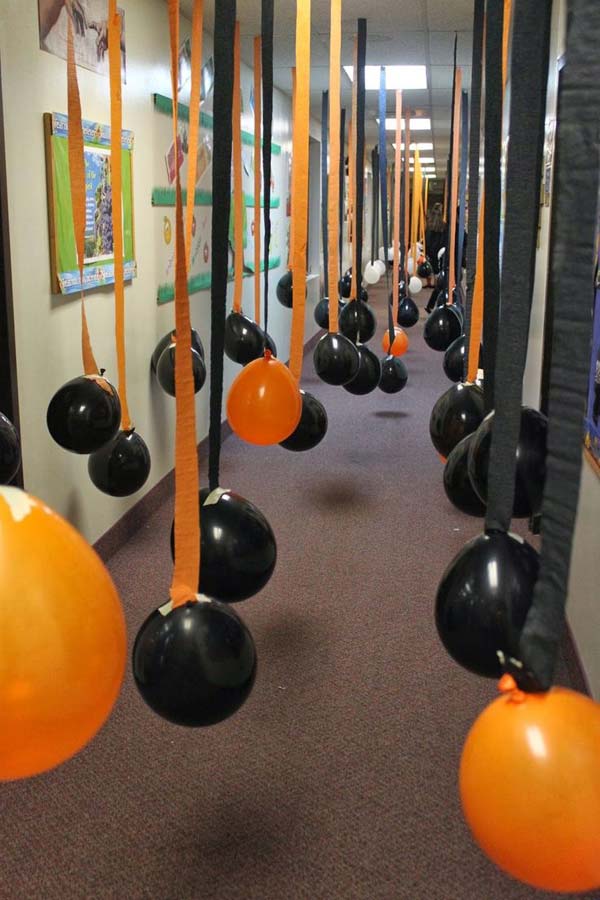 #43 Scare your friends with a ghoulish great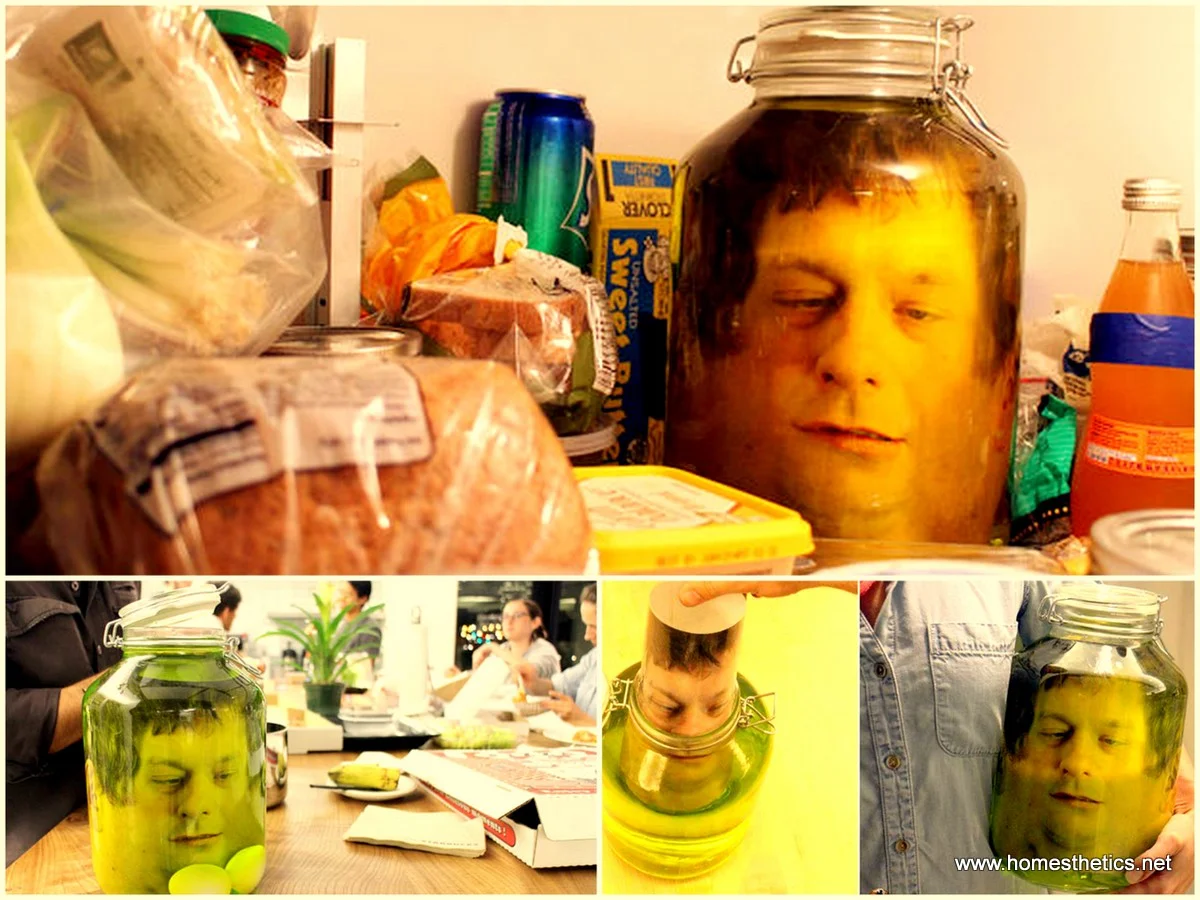 via Homesthetics.net
What do you think about these DIY Halloween Decorations? Do you think you`ll need something more terrifying that will haunt your house ? Some of the examples above can be realized within minutes while others might require the help of your friends and family to be realized in a short period of time. We would love to hear your opinion on the subject in the comment section below.
Related Articles
129 World's Insanest Scary Halloween Haunted House Ideas
57 Tea Party Decoration Ideas for a Delightful Event
43 Wire Art Sculptures Ready to Emphasize Your Space