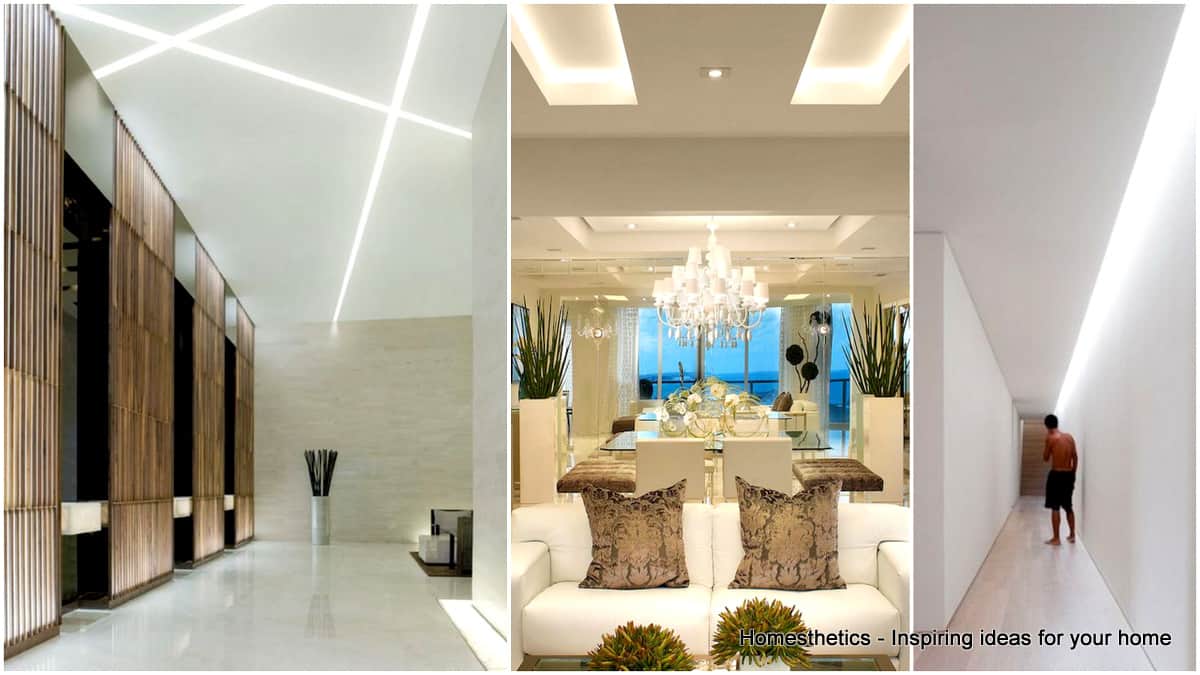 Upon entering a room the first thing that one notices is the ceiling, regardless of the room size or the room shape this horizontal plane has an immense role in shaping the interior perspectives and it can rapidly make or break your interior design. In simple and complex designs alike gypsum has been used for years being able to shape absolutely any shape relatively inexpensive compared to other custom ceiling options.
The materials involved in a gypsum ceiling designs are now available throughout the world thus reducing the costs a great deal to the homeowner`s advantage, we have curated a gallery that ought to inspire the individual in the search of incredible, we invite you to cast a glance and feed your imagination.
31 Gypsum Ceiling Designs Follow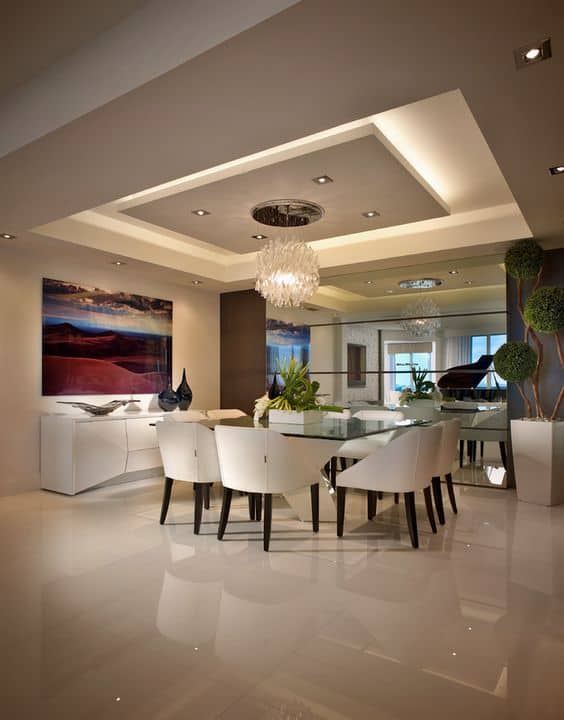 A perimeter rectangular niche in your ceiling may emphasize the feeling of space without cluttering. The central point in the ceiling gains importance in this combination.
via lookandlovewithlolo.blogspot.com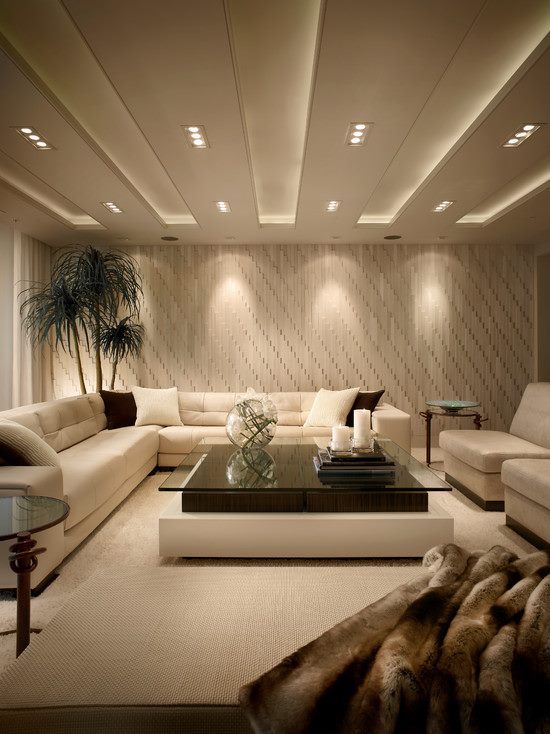 Create parallel light niches illuminated through two means alternatively, it can offer you an interesting rhythm indoors, one you could use to fit your ambiance for the right mood.
Source Unknown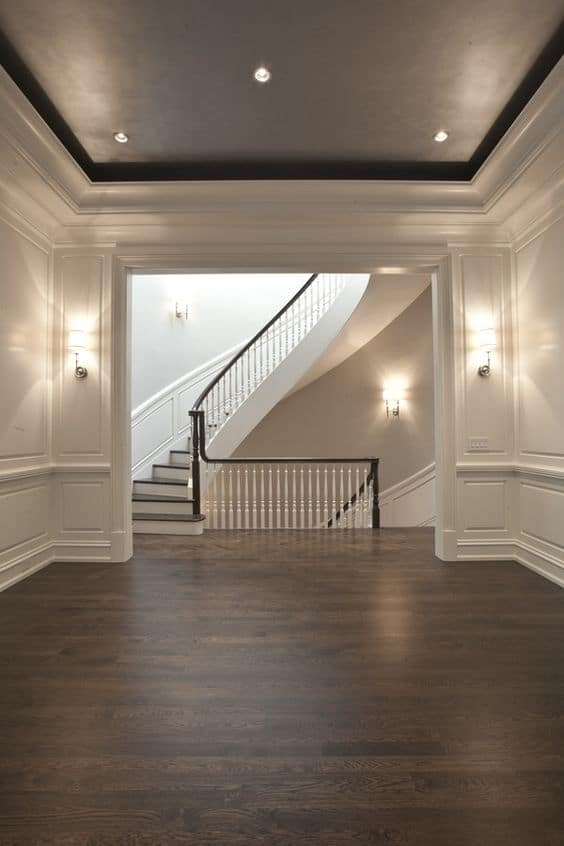 A simple niche can create a shadow that rightfully used can present the ceiling far higher at first glance, encouraging courageous perspective manipulations to the homeowner`s advantage.
via pldhomes.com

Smart gypsum ceiling designs can also be used to direct one`s glance, here the niches are oriented towards extraordinary glass openings with expansive views and serendipity.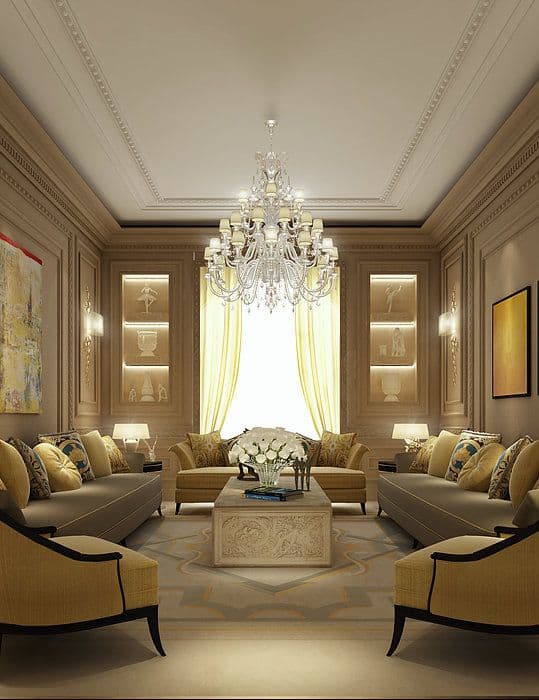 Notice how the light ceiling appears to float over a space defined by a room with dark walls. A really splendid play with simple chromatic principles in perspective and perception.
via ionsdesign.com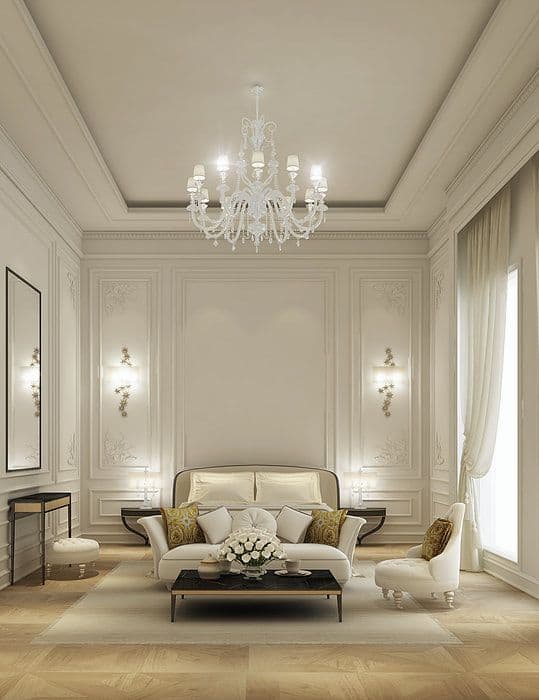 A simple line or profile may add a dramatic feel in your space.
via ionsdesign.com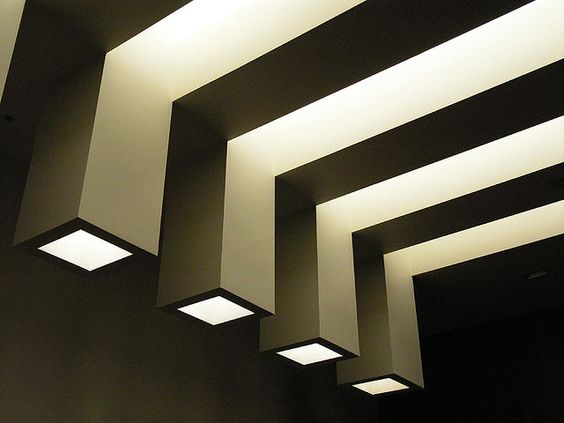 Light can sculpt space beyond belief, notice the extraordinary positive-negative game above and how it is defined by light.
via flickr.com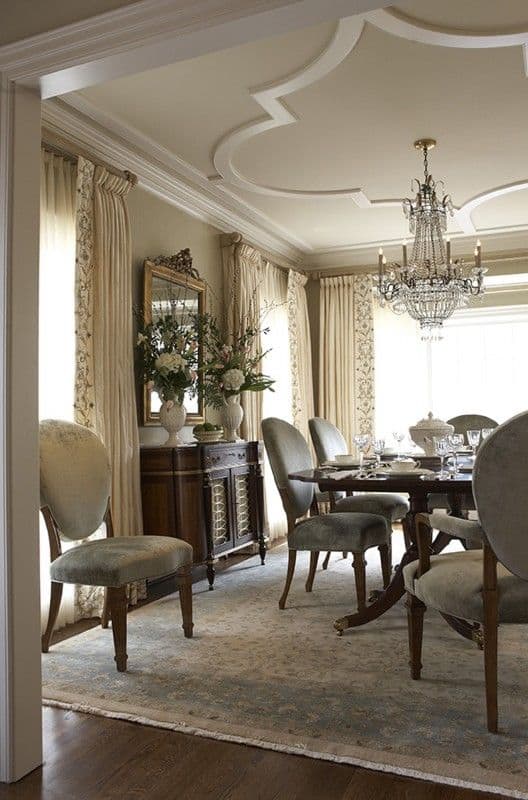 Emphasize the position of a centerpiece and encourage the creation of certain visual focal points with your new gypsum ceiling design.
via knightcarr.com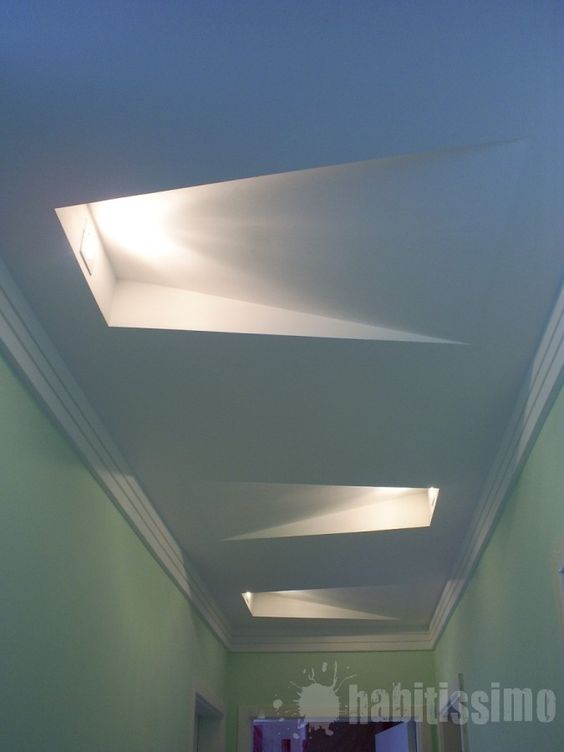 Dinamicity can be added swiftly and rapidly, here the ceiling enhances a rather bland rectangular ceiling offering it great opportunities.
Source Unknown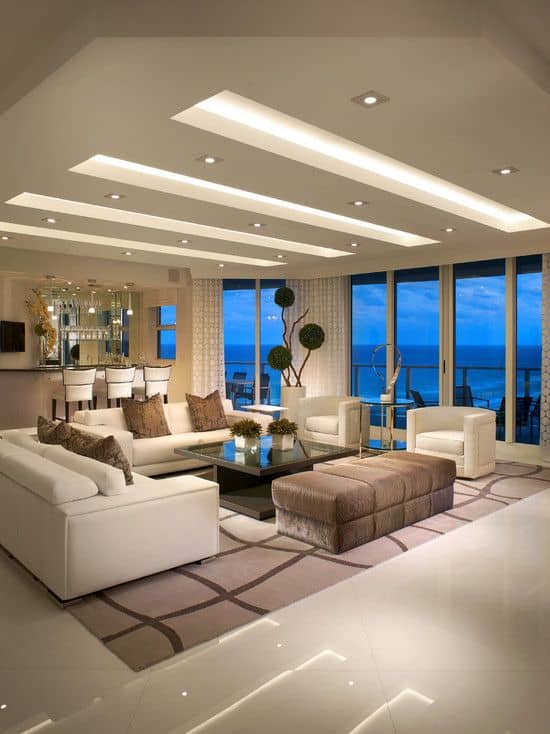 Parallel stripes of light can direct one`s attention, they can also enlarge the room, use them to your advantage.
via houzz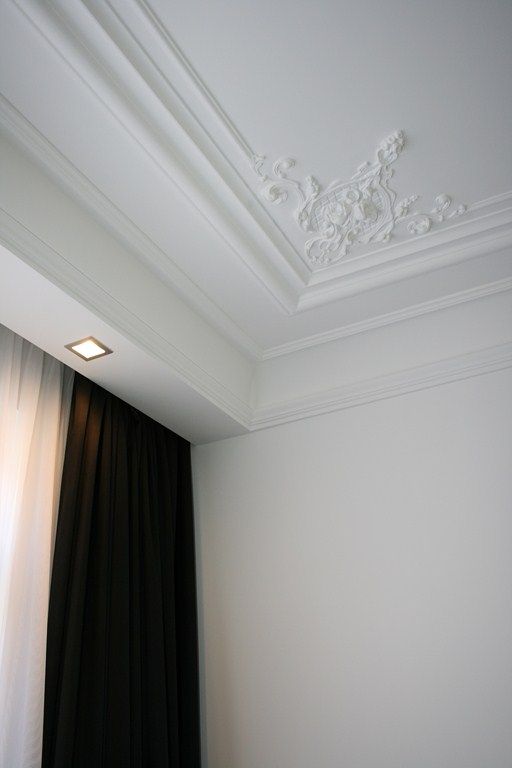 One small intricate detail will add sensibility and beauty to your space.
via bontool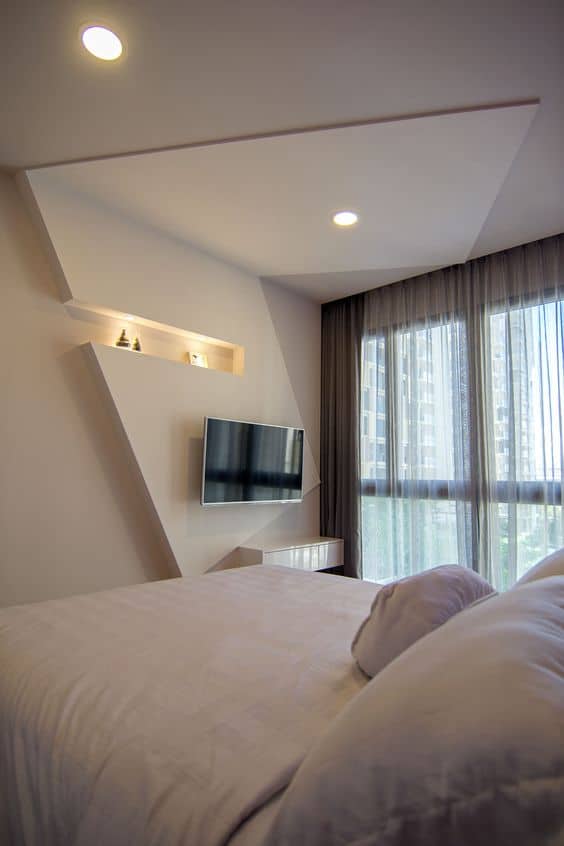 A folded geometric shape in two planes can really change a bedroom as the design above clearly showcases. Feel free to experiment with light manipulation and color.
via bloglovin.com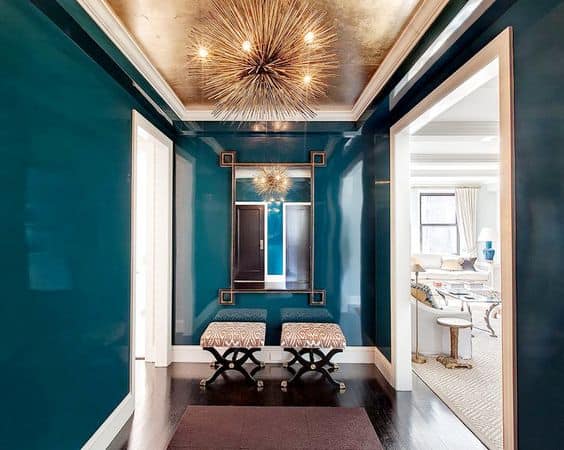 Gypsum ceiling designs can be used as a transitional element, here between two powerful chromatic presences a simple white profile creates a visual bridge.
via Pinterest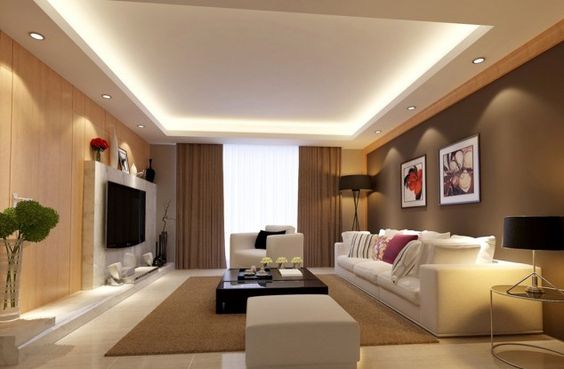 Simple and clear a gypsum ceilings can emphasize the feeling of space thus enhancing your design.
via Pinterest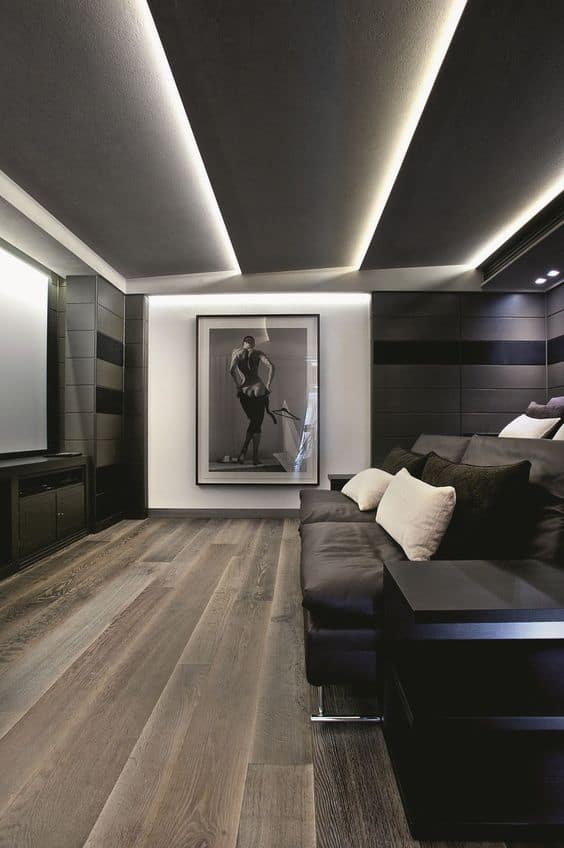 Use light to shape a certain atmosphere, in the theater above the focus is on the stage therefore creating a professional cinema experience.
Source Unknown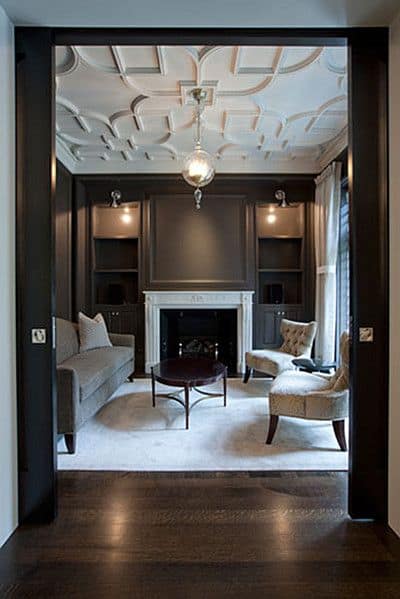 In a setting the ceiling can become the art piece, it can be the only intricate detail  in your space,a  simple focal point that will stun your guests from the first glance.
via mydesignchic.com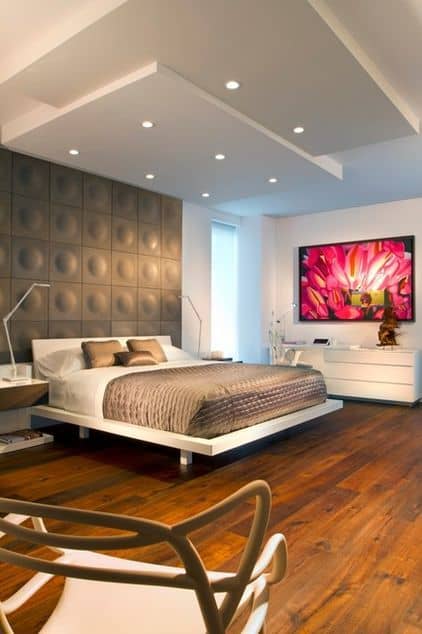 Create layers, sculpt space.
via houzz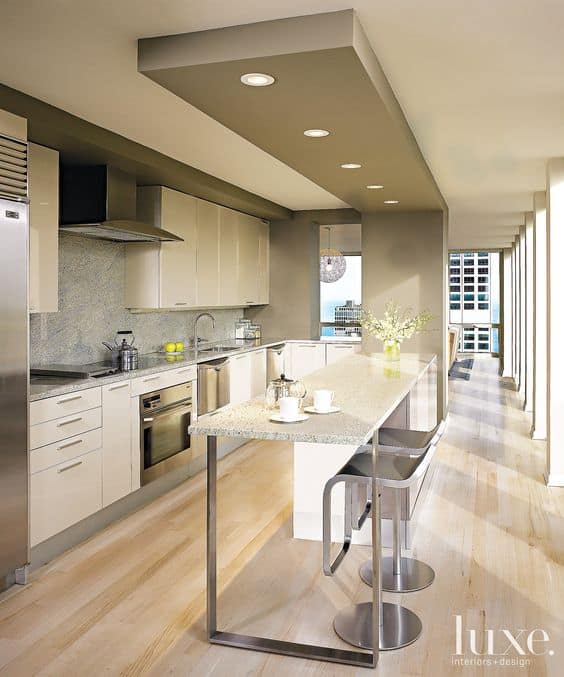 Create on the ceiling an extension of an element in your setting, here a very functional gypsum feature illuminates the kitchen bar.
via luxesource.com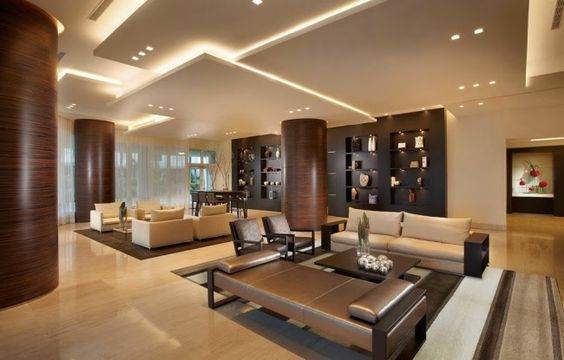 A simple ceiling in extended living spaces with an open plan may require your attention and  gypsum ceiling designs can surely help you in this endeavor.
Source Unknown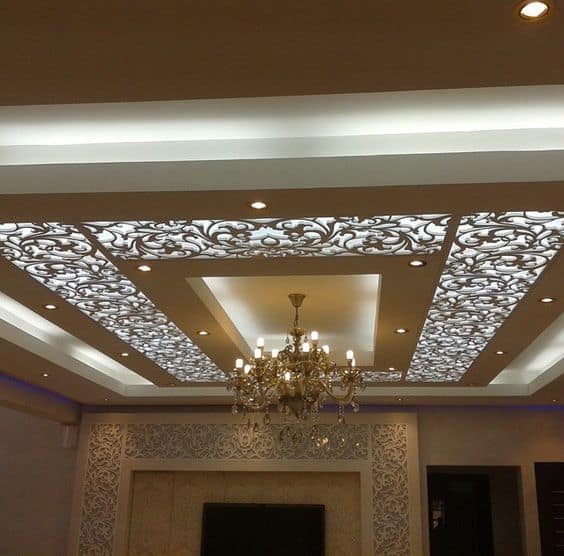 You set the rules, you choose the level of detail.
via Pinterest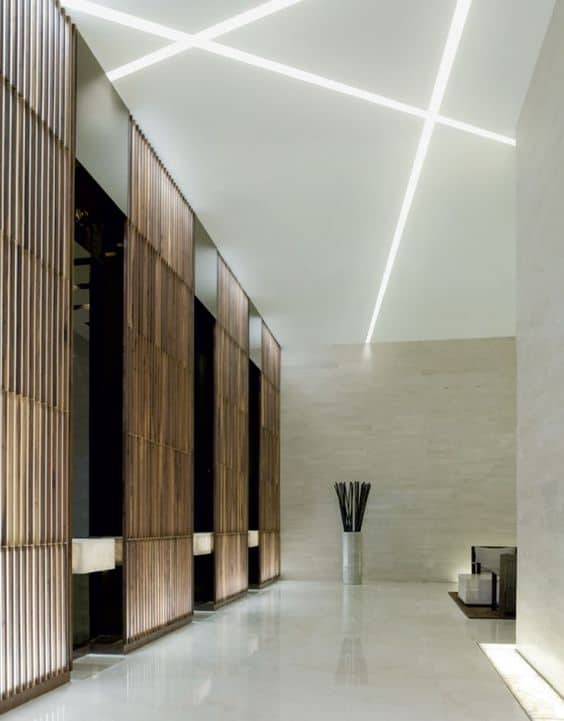 Simple stripes in minimalist setting.
via archiproducts.com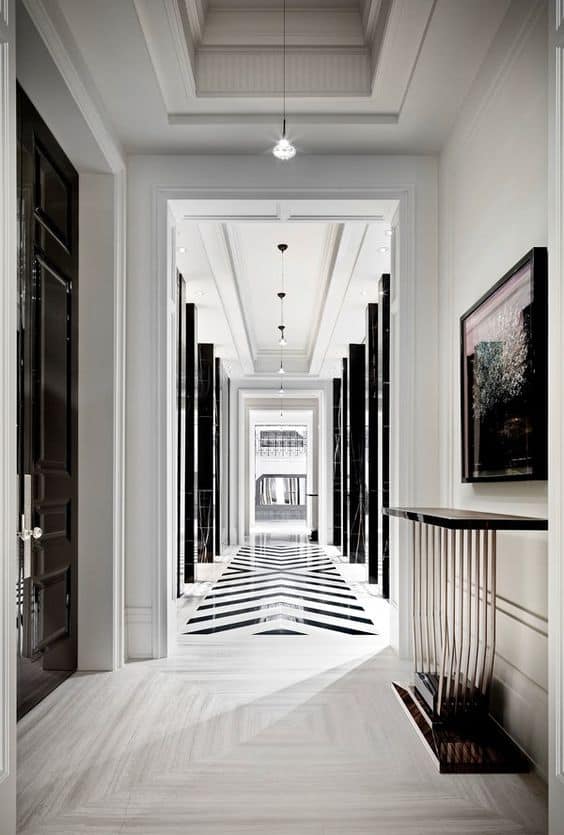 The ceiling design here builds on the already well established black and white direction, beautiful, simple and splendid.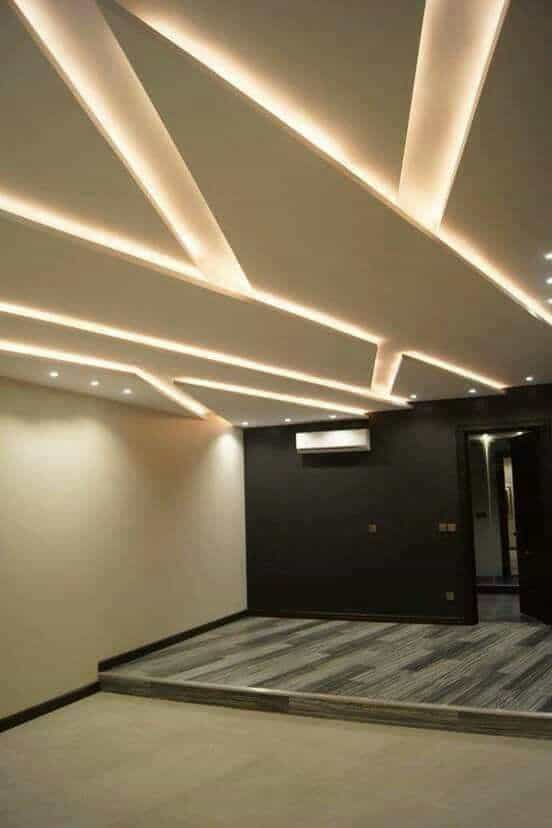 Add dynamic to a really simple space, a spectacular setting can be sculpted through the ceiling.
via Pinterest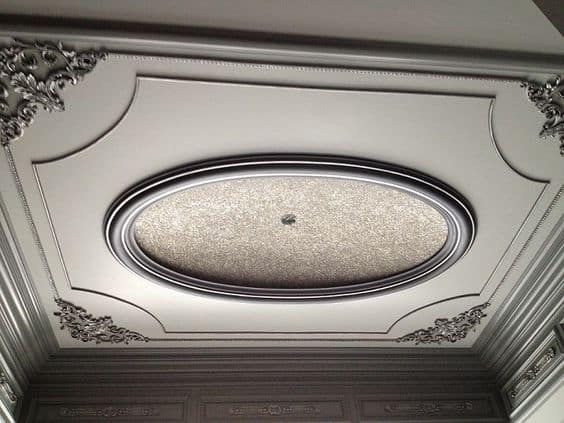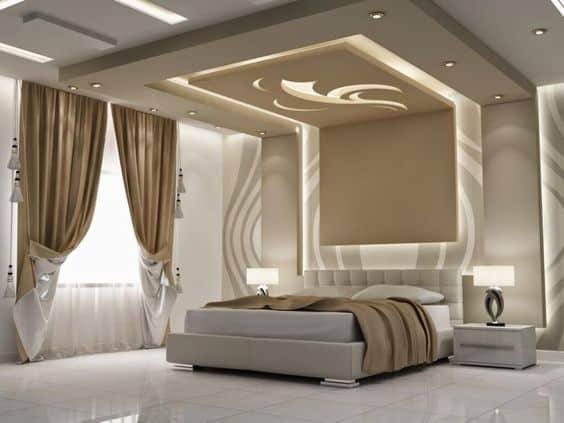 Enhance the position of your bed, set the atmosphere that you see right, that you see fit.
Source Unknown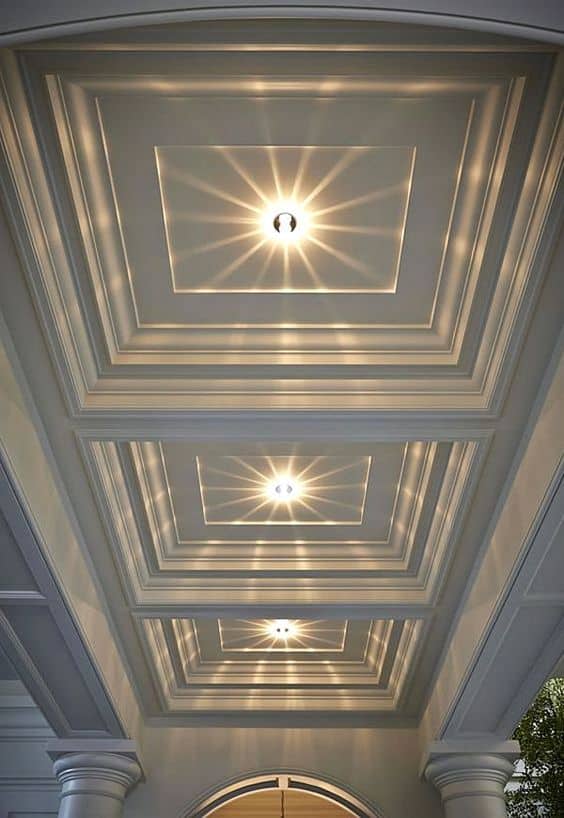 via dekorrumah.net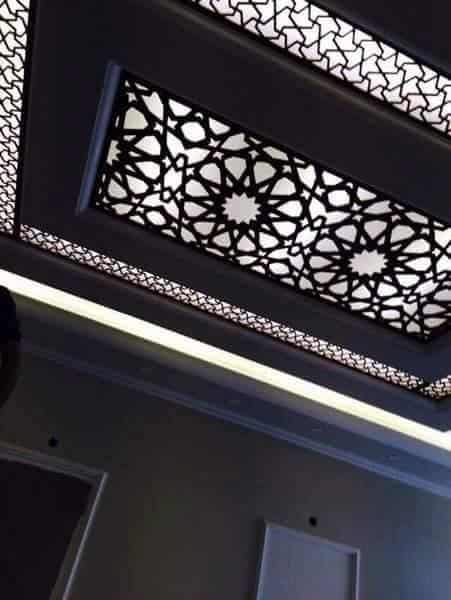 Source Unknown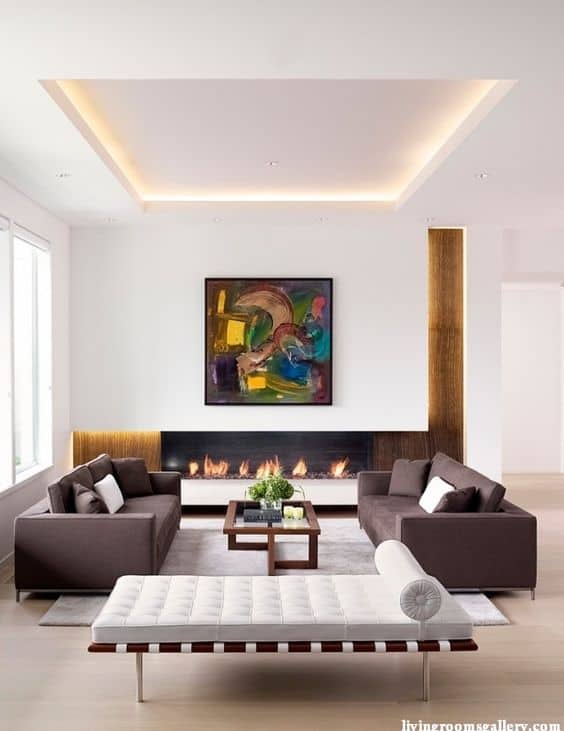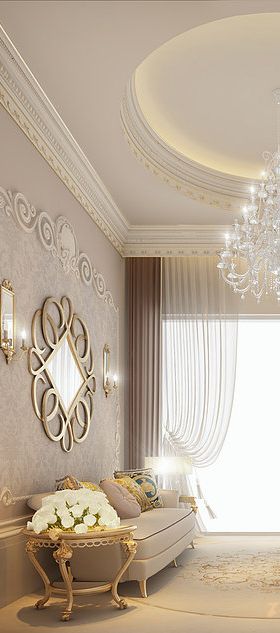 via luxxu.net
Gypsum can be extended from the ceiling downwards to shape composition that emphasizes the entire room.
via archdaily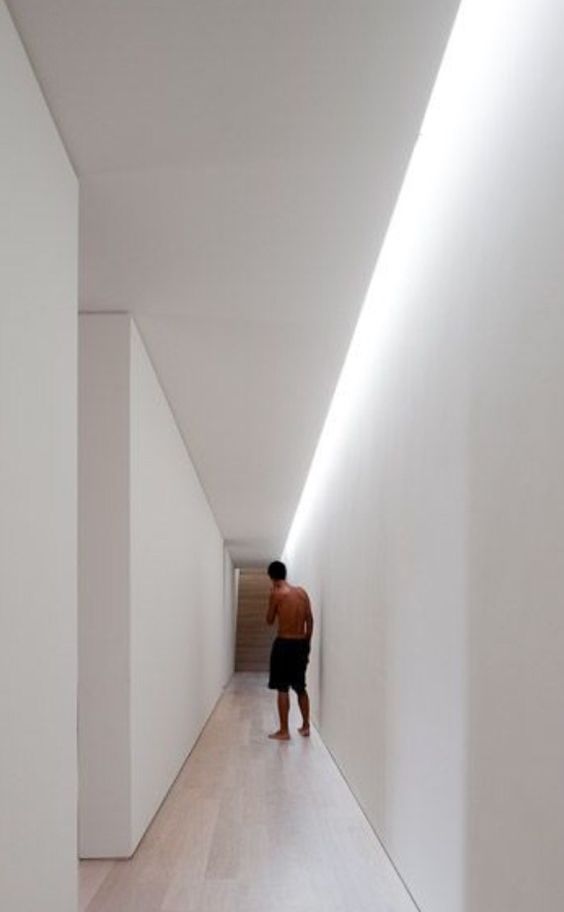 A line of light in an impeccable setting, spot on, exemplary design in the simplest, most beautiful way possible.
Source Unknown
Gypsum ceiling designs are offering you the chance to manipulate perspective, perception, you can use this design feature to trick the eye into believing the room is wider, taller or brighter through simple, inexpensive means. What do you think? How do you see these solutions?