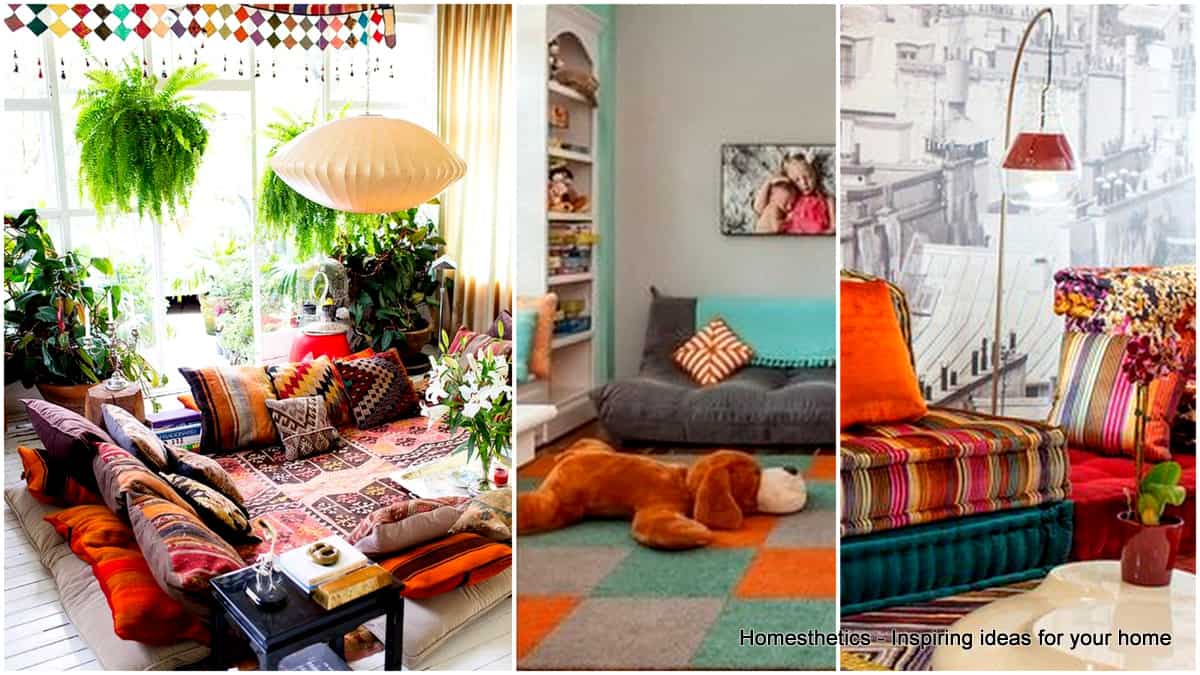 A layout that works should be the first priority in interior design; something practical and comfortable at the right scale, a balanced design that entertains without trying to much; without asking you to sacrifice anything. In the middle of your living space, the ultimate relaxation furnishing resides: the sofa that ought to be there for your for anything from movie nights and friends entertaining up to awkward moments. A list of comfortable floor level sofas has been curated to encourage towards a comfort delivered at a small height.
Floor level sofas have certain perks like the ability to emphasize the feeling of space in rooms with low height or the versatility to scale with pillows when you have a large group of friends over, a neat detail is that on pillows the one`s height is similar with the one`s on the couch thus eliminating awkward barriers and creating an engaging medium of conversation yet the most important perk is the kids safety. Floor level sofas are safer for children thanks to their low height and while the little ones can also get off the couch easier and far safer they can also get on it easier thus possibly improving the connection with family members and giving them a great-encouraging feeling that they can do one simple thing on their own early on.
Floor Level Sofas Follow
1. Beige and grey Beale flex sofa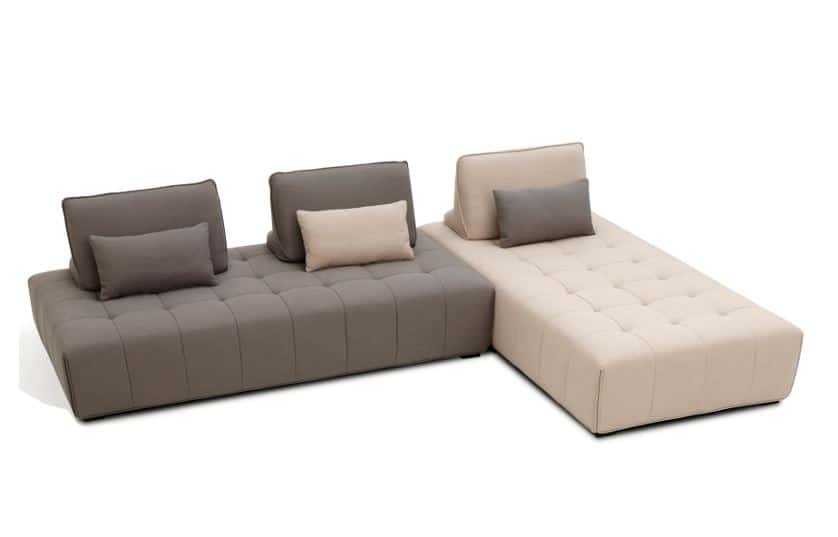 Simple options always function, the Beale sofa above can be nestled in any design right away with great success.
via sofaland.ca
2. the versatile keaton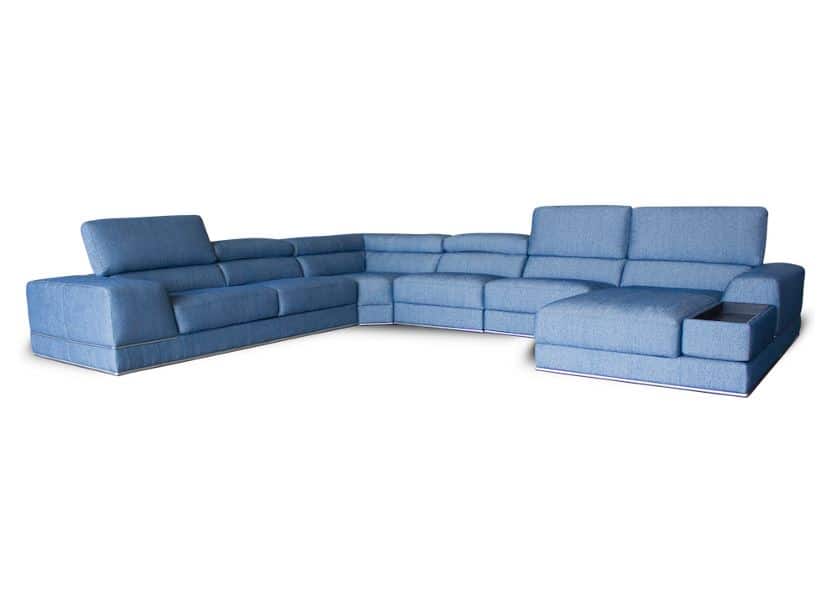 Simple in the right color can work to your advantage, choose that something that fits your layout !
via sofaland.ca
3. modular sofa emphasizing with color and pattern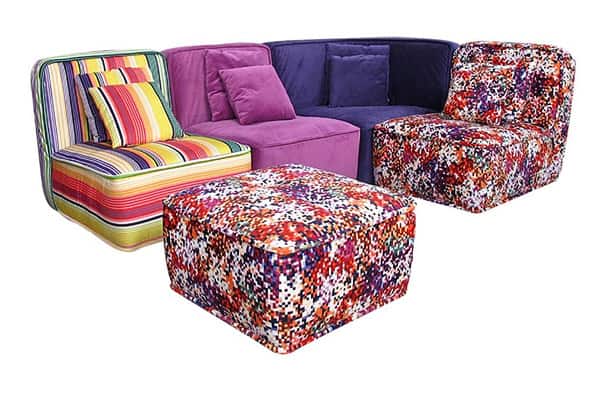 The ability to mix and match patterns and colors in your setting is simply extraordinary and often it may lead to a splendid bohemian interior design.
4. Impeccable white L-Shaped Sofa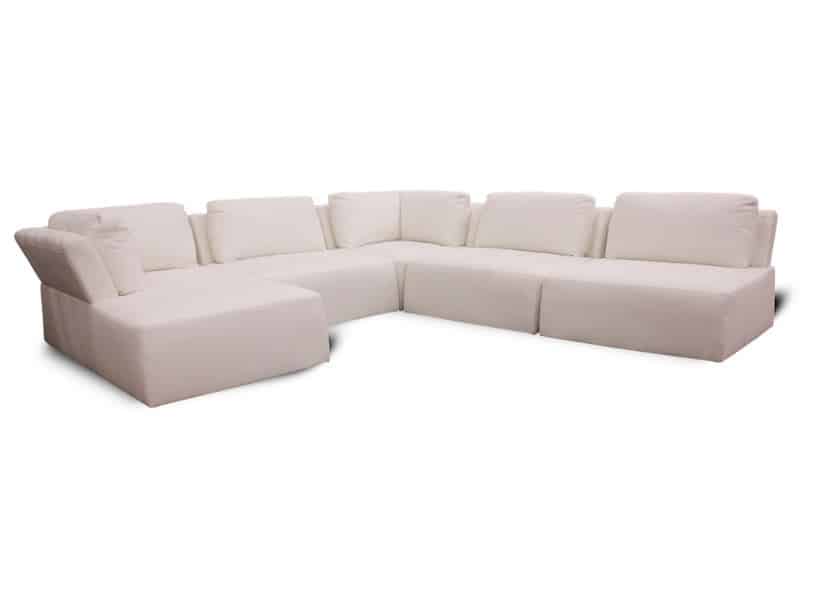 via sofaland.ca
5. patterns and contrasting color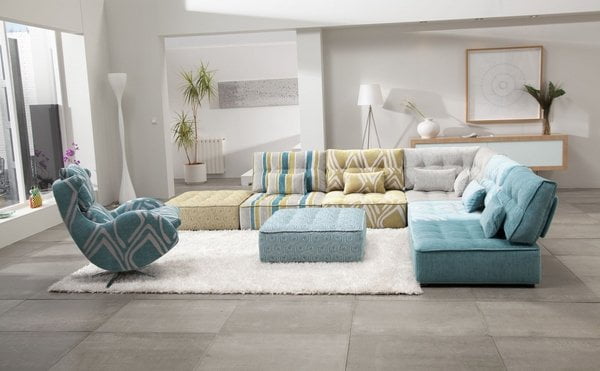 Source Unknown
One could create gradients, color plays, contrasts and intricate compositions within the same sofa by changing the clothes of the modules involved, get creative !
6. sculptural Waverunner Modules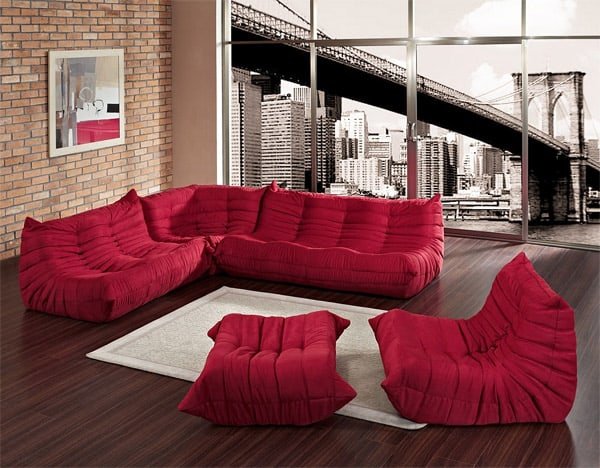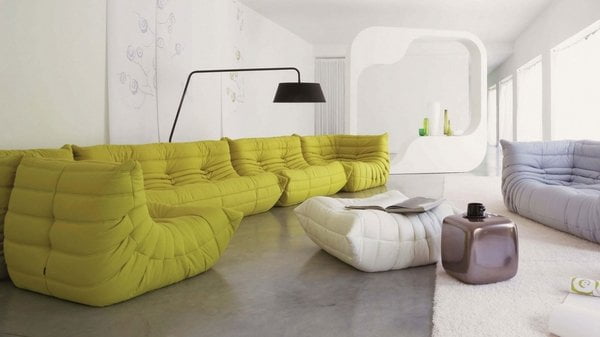 The ability to modulate a sculptural item to your needs in extraordinary comfort is something highly convenient.
7. Tan Leather Opollo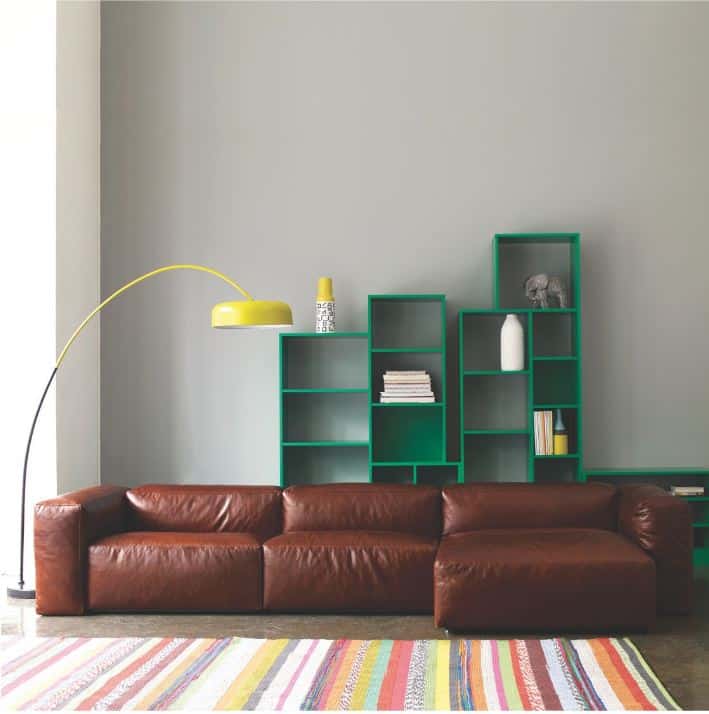 Leather floor-level sofas on epoxy flooring or directly on concrete summon a great industrial balance.
via habitat.co.uk
8. Patchwork sectional sofas can shape authenticity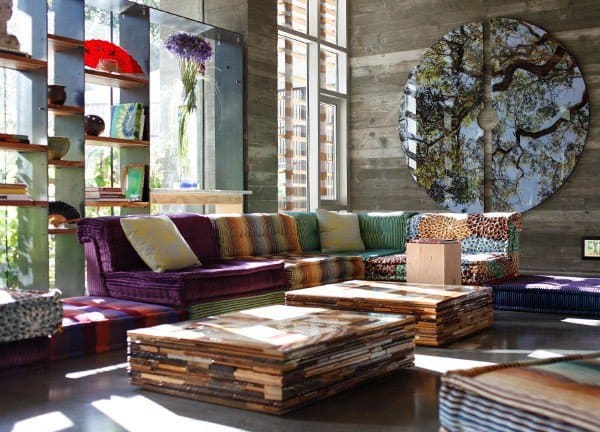 Source Unknown
Intricate textures in a colorful settings animated by light, splendid.
9. arriane seating modules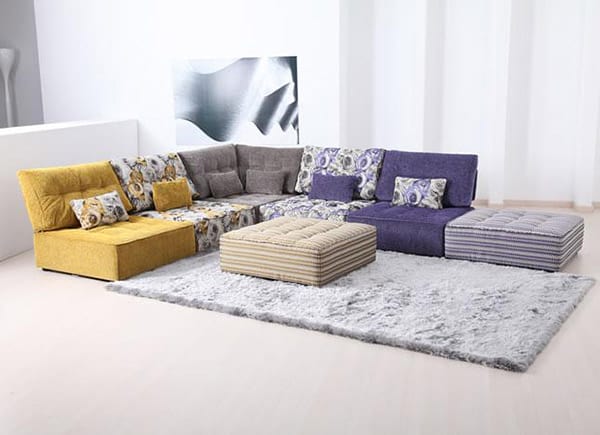 The impeccable airy décor that your pursue can receive patterns and color alike without cluttering a décor.
10. elegant mah jong sectional sofas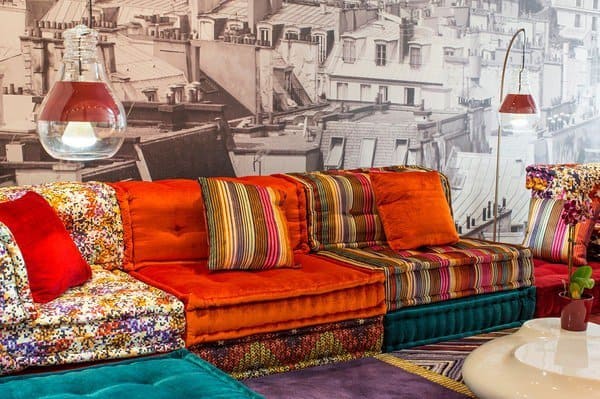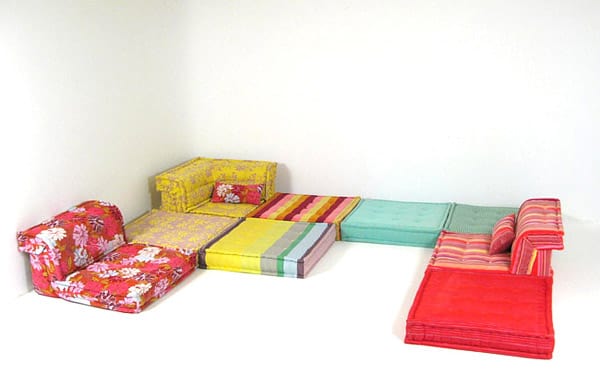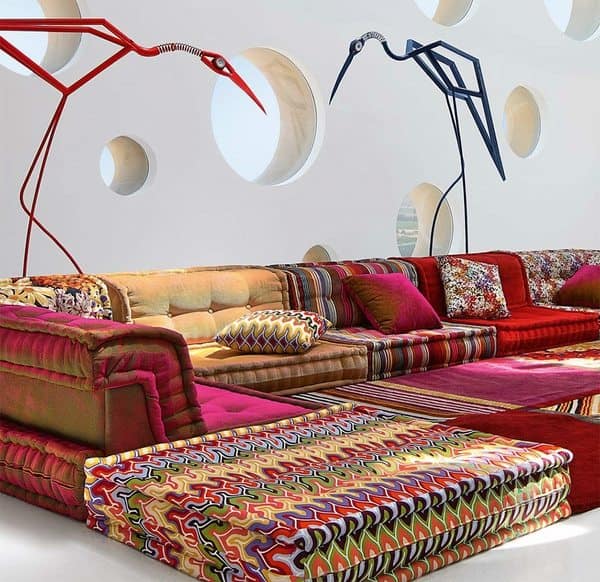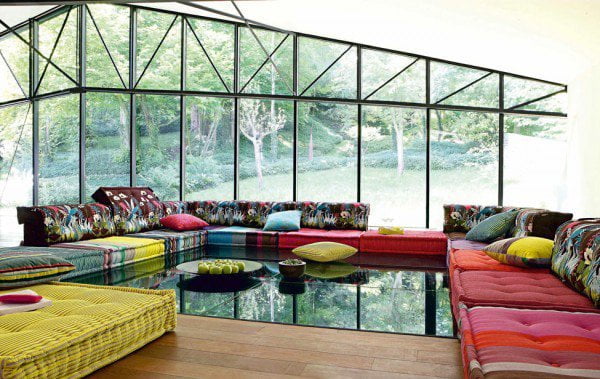 The module has a low height highlighted by an elegant trimmed edge and the volume entirely wears vibrant colors and retro patterns that ought to be mixed and matched toward greatness.
11. voyage retro immobile sectional sofas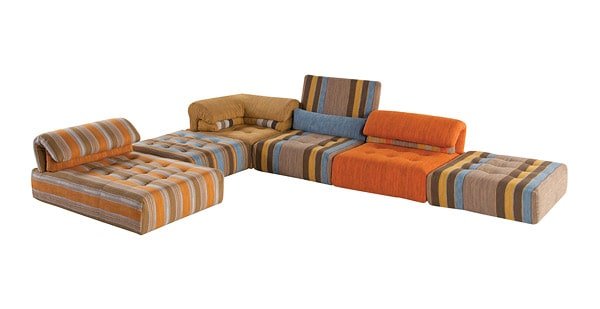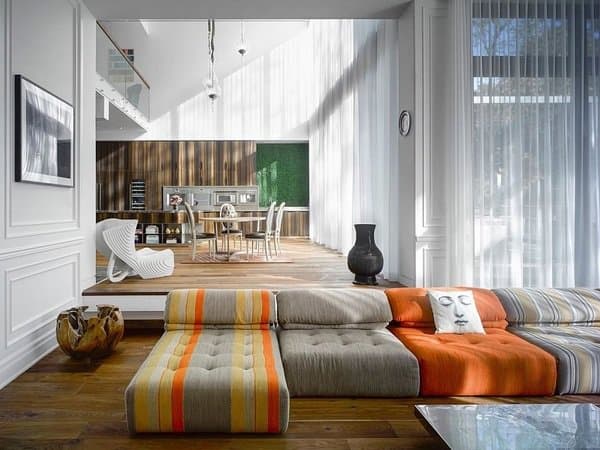 >Match to fit your lifestyle the set above contains accent and elegance alike, you are to choose the amount of color, stripes or sobriety.
via Marco Fumagalli
12. The minimalist option of black and white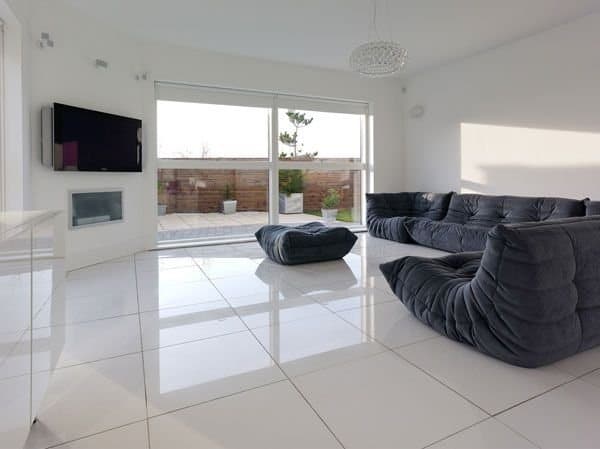 All white setting with black or gray couch. A simple fail-proof recipe.
Source Unknown
13. Balance color with pattern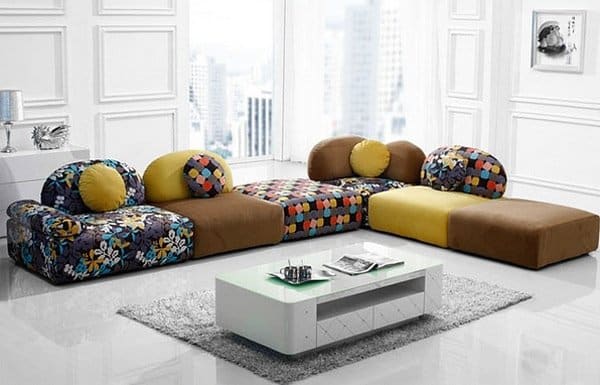 U-Best Furniture
14. two MODULes configured as one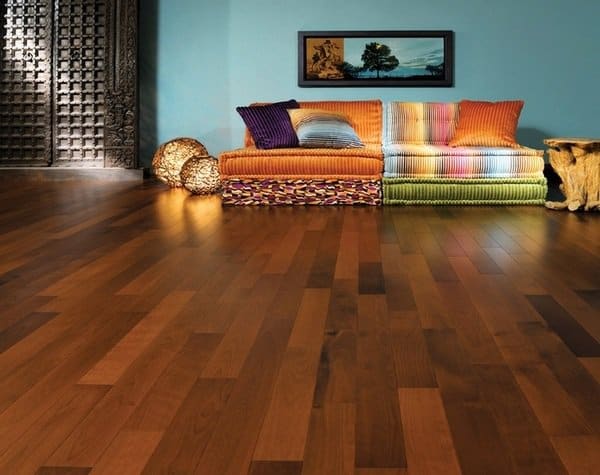 The module allows you to scale, a very important option when you need versatility or expect changes in the near future.
15. sailor exquisite fabric collection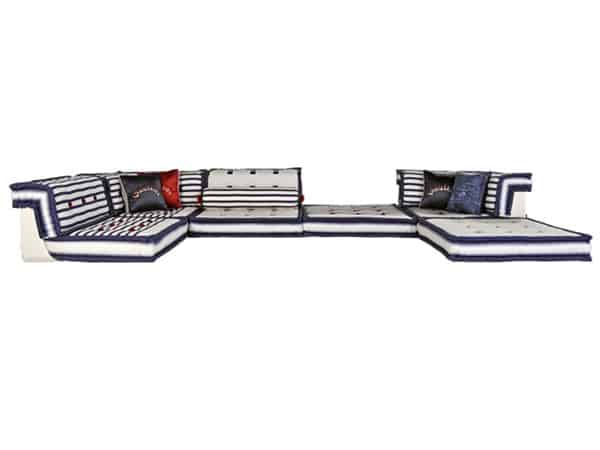 The sea-inspired sailor themed living room recalls the sailor design motif once very popular. The furnishing is modular allowing you to customize it to your needs.
16. shabby chic epic design
A really cozy design option of small dimensions ready to serve you.
via Pinterest.com
17. Neutral hay mags modules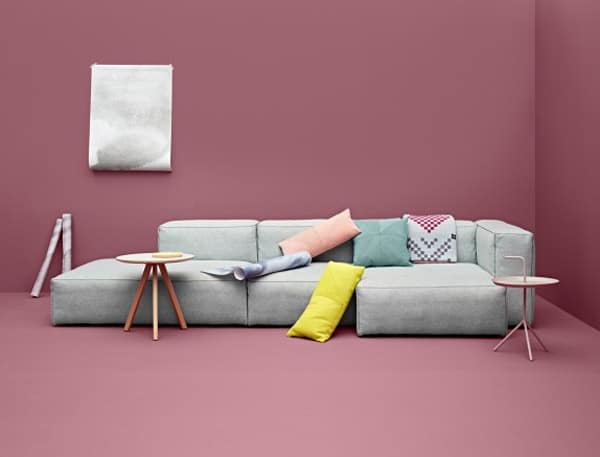 Elegant, sculptural side-tables emphasize the neutral Hay Mag; in terms of design its proportions stand out.
18. simple in colorful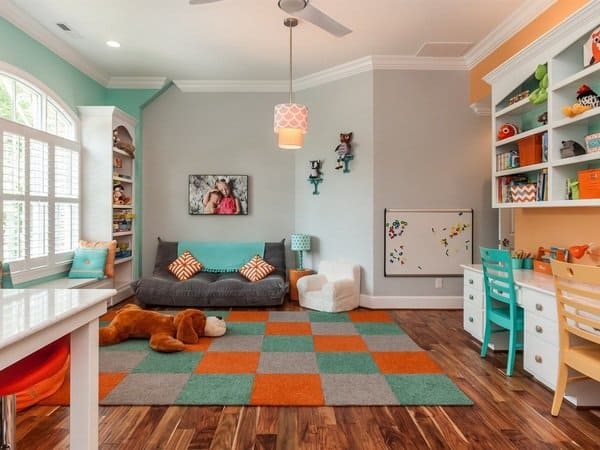 Source Unknown.
Floor-level sofas are the ideal choice for playrooms.
19. the velvet sofa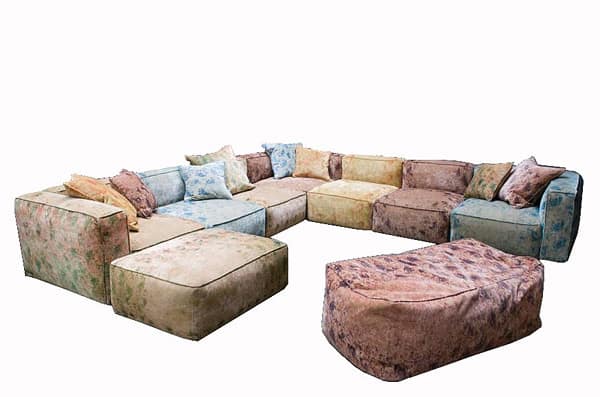 Mohair velvet can be quite sumptuous and comfortable; it grants the interior identity instantly.
21. fabric versus sectional sofa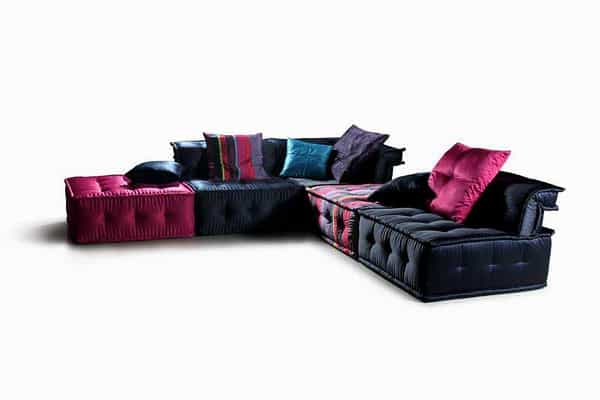 The contrast between black and pink is powerful yet when a pattern is added into the mixture you have a truly intense setting.
22. elegant u-shaped sofa upholstered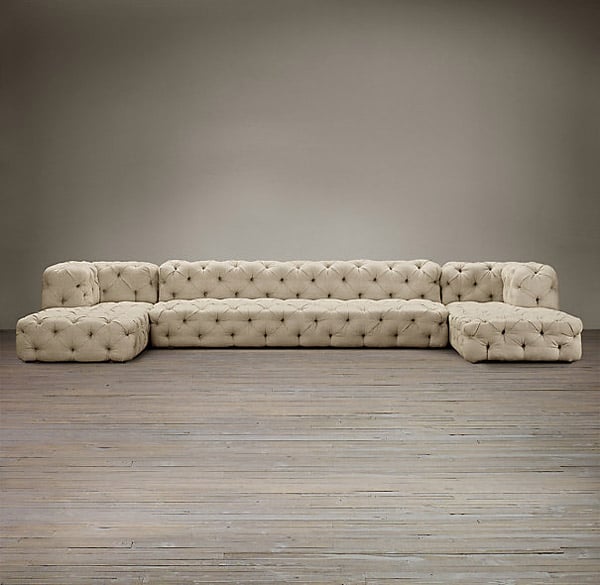 <
A lavish style inspired by the world renowned Chesterfield couch.
23. beautiful neutral glam 257 floor sofa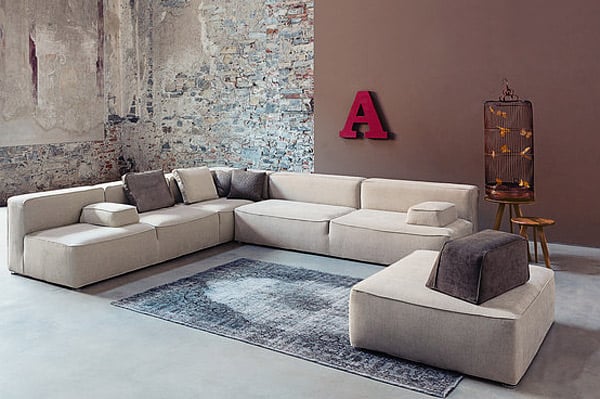 Intimate and sensible design solution subdued to the brick wall, here focal point.
24. the positive marenco sofa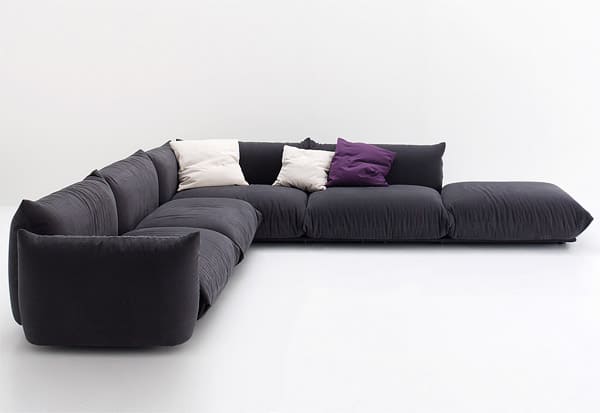 To accommodate your friends and family a modern wide seating option that offers flexibility might be useful.
25. color matched with great patterns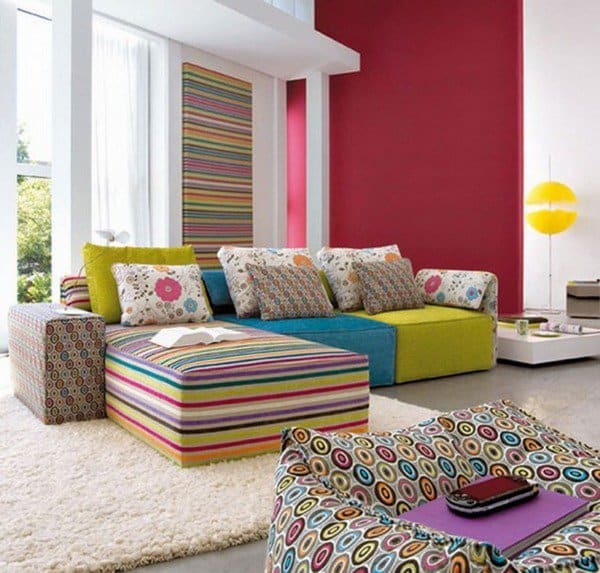 Source Unknown
The individual brave enough for color ought to shape a powerful, joyful, positive interior design.
27. Geometrical DS-88 SOFA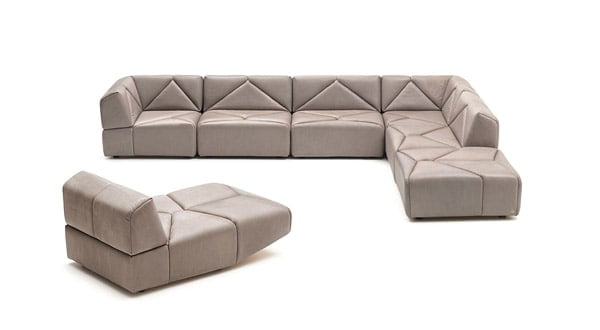 The word stylish is represented by fewer lines in design.
29. modern shape with unique materiality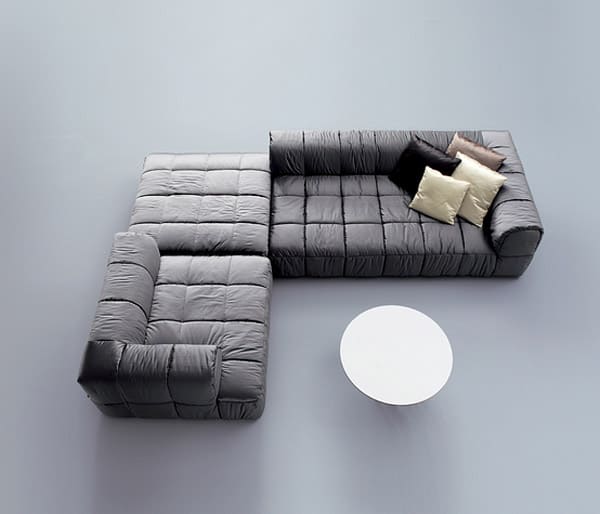 The two corners above with the ottoman can shape pretty much any layout one might need in his home thus greatly improving one`s life quality through versatility.
30. the L-shaped welcome couch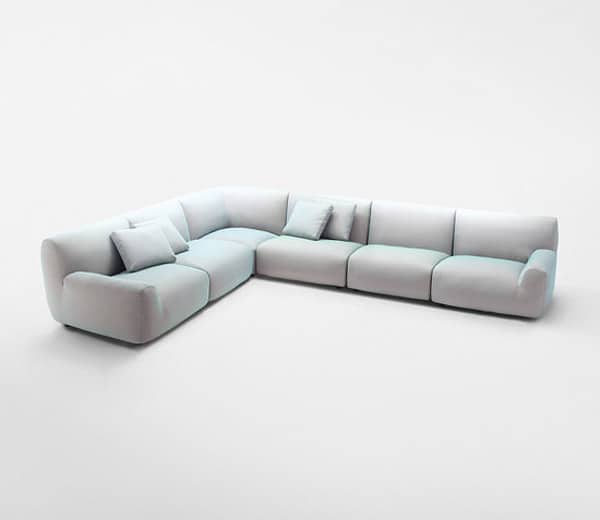 Small, L-Shaped amusingly round form factor that seems to have captured the essence of relaxation.
31. simple floor sofa with ottoman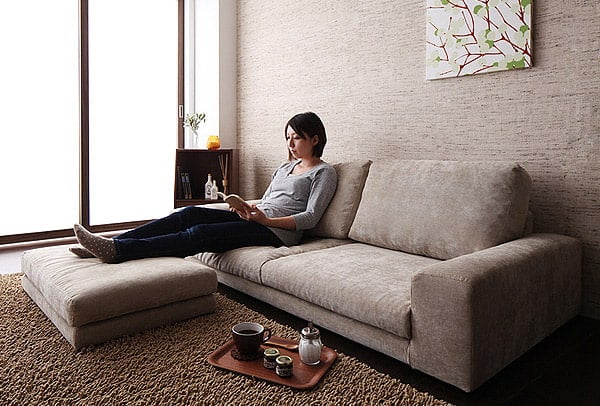 Sober, elegant, discrete, powerful.
32. exquisite napali sectional sofa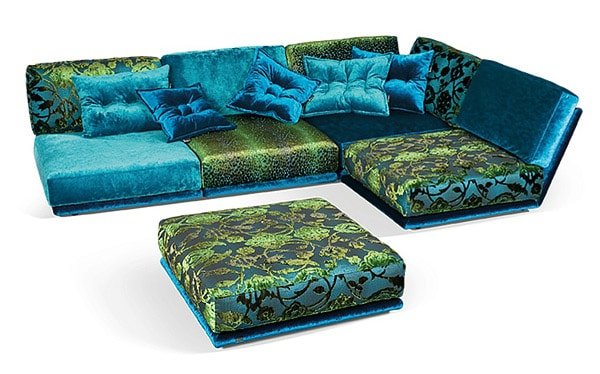 You set the rules, you make the design that surrounds you. Choose right, choose something that matches your needs, your expectations.
33. different texture and color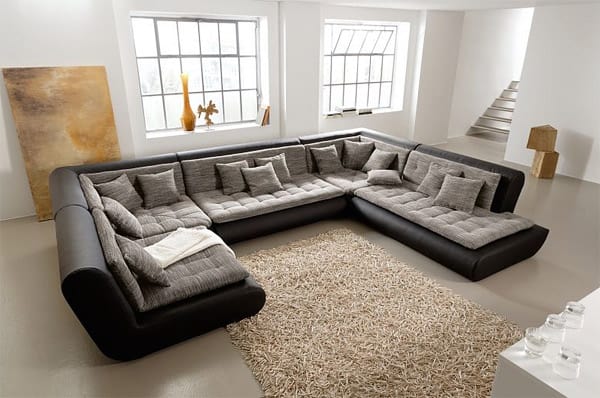 A contemporary solution that respond to a user`s needs with sufficient space and great comfort.
34. the modular domino

Boldness can be rewardful, embrace color.
35. bohemian decor with simple pillows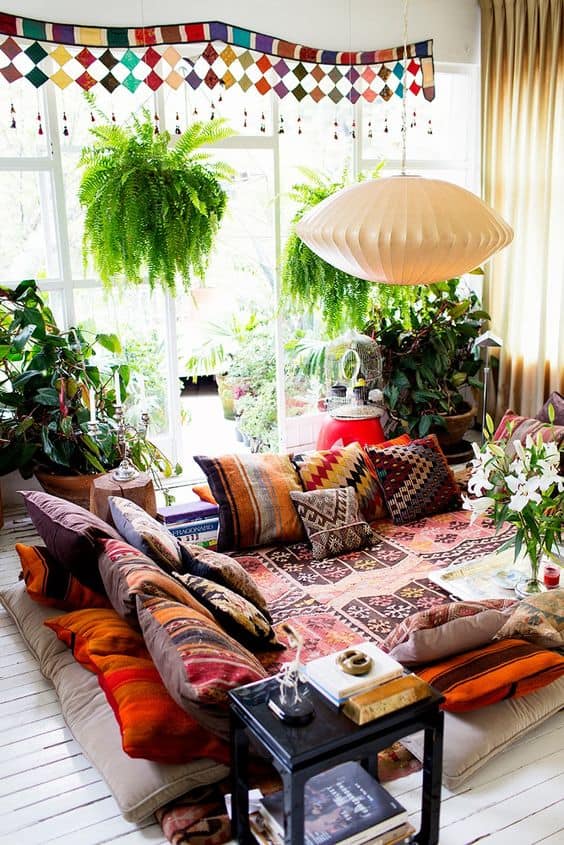 A highly comfortable option implies pillows of huge variety in dimension, stacked to shape comfort. The bohemian decor invites one to find balanced colorful patterns to surround himself with and create visual comfort.
via Style Thirst
To enjoy a simple seating option that comforts us is one of the pure pleasures of this world, you simply lay down and relax, peacefully enjoying every second; nothing more, nothing less. The beautiful floor level sofas above are something unique, intriguing; what do you think? We would love to hear from you in the comment section below!
Related Articles
43 Ingeniously Creative DIY End Table For Your Home