Grow tents are one of the most popular methods of growing plants indoors.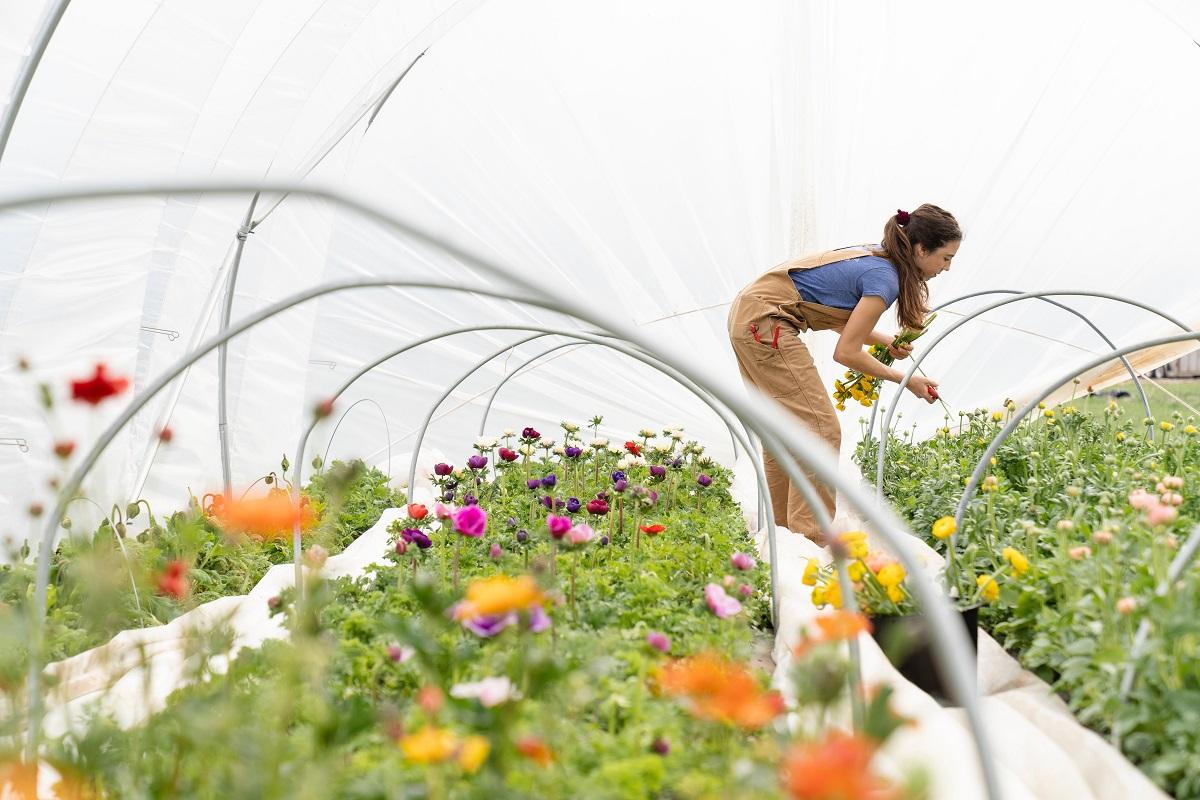 However, when using grow tents, ensuring that your plants have enough moisture at all times can be challenging. This is where humidifiers can be beneficial. 
Residential humidifiers come in all manner of sizes and styles, and it is possible to find many options designed to fit in small growing spaces, such as grow tents. However, selecting the one that best meets your needs from many options is easier said than done. 
It is a task that requires both time and effort since different types of humidifiers have their advantages and disadvantages. To help you out, we've compiled this in-depth review and guide listing the best humidifier for grow tent on the market. 
Furthermore, we've included a buyer's guide to help make your task easier. So, without further ado, let's dive in.
Best Humidifiers For Grow Tents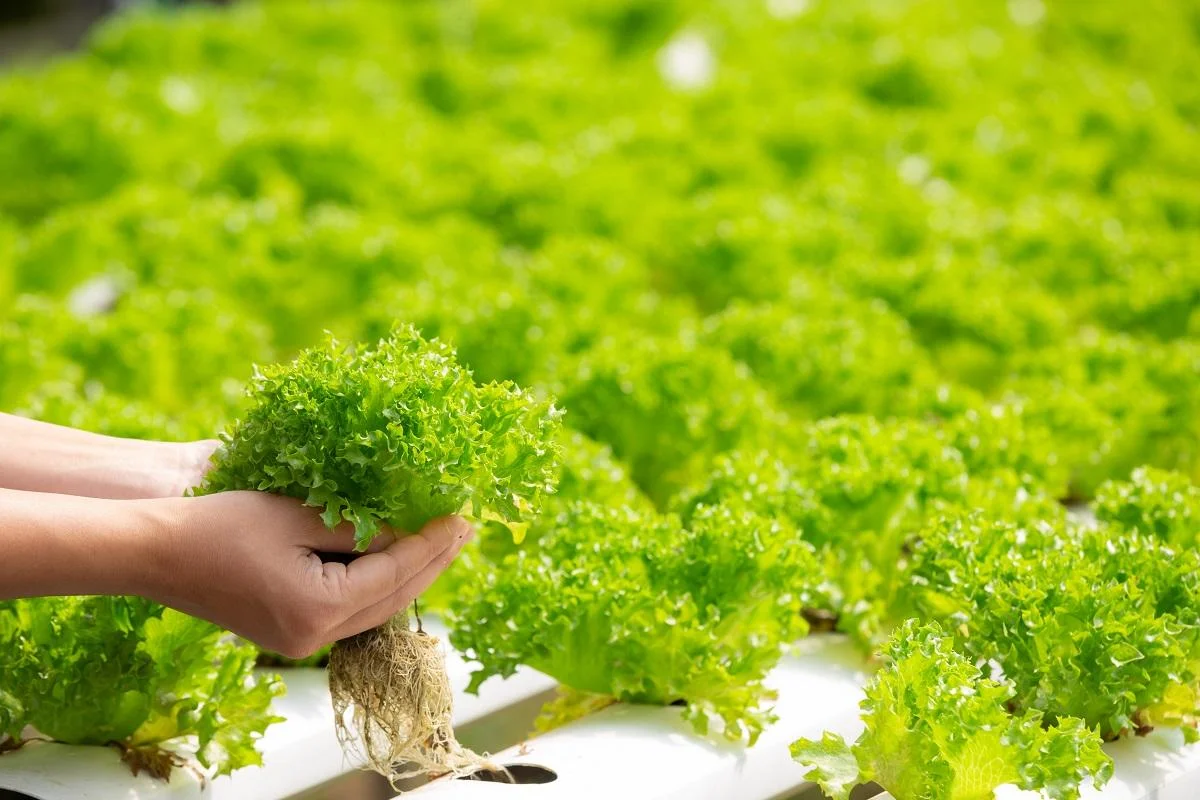 We will be starting with the HCM-350/HCM-35-TGT from Honeywell. For those who do not know, Honeywell is one of the most famous American manufacturers of a wide range of home and office solutions. Unsurprisingly, it is also the manufacturer of top-notch humidifiers for growing plants, offering innovative features and excellent performance.
Why Did We Like It?
The HCM-350/HCM-35-TGT is undoubtedly one of the best humidifiers for grow tents, coming from a brand well-known for quality products that offer a great experience. It comes with a range of innovative features such as a wicking filter and UV technology that can improve air quality.  
That said, the UV technology ensures up to 99% germ-free humidification. Similarly, the QuietCare technology makes sure that the device operates noiselessly, so you do not need to worry about getting disturbed.
Another excellent feature that makes the HCM-350 an excellent product suitable for grow tents is its continuous operating capacity; it can run for up to 24 hours. And since it is a dishwasher-safe product, cleaning it is incredibly easy.  
Furthermore, you can easily adjust the moisture output with the help of the three settings to ensure your plants have the optimal amount of moisture.
What Could've Been Better?
Performance-wise, it is hard to find a better product on the market currently. However, this warm-mist humidifier might not be the best option for those with a humble budget. It is one of the costlier options you can get, and several more affordable alternatives are readily available.
Pros
Very effective

Easy to clean and maintain

Highly durable

Operates noiselessly
Our next item on the list is the HME020020N model from HOmeLabs, another prominent brand dedicated to developing high-performance home and kitchen products. At first glance, the HME020020N is a compact humidifier that provides indoor plants the required amount of moisture they need to grow.
Why Did We Like it?
The HOmeLabs HME020020N is one of the most efficient humidifiers we tested while compiling this list. It has a 99.97% efficiency rating that provides the required amount of moisture and ionizes the indoor air for reducing odor. These work with customizable fan settings that allow you to select between low power and high power settings as and when required.
This product comes with clear instructions that help you easily install and use it without any hassles. What is more, the HME020020N measures 6.7 x 6.7 x 7.5 inches, an ideal size for small grow tents. 
The humidifier also has an indicator light to let you know when it is time to change the filter. Furthermore, HOmeLabs has excellent US-based customer service that you can quickly contact through email, chat, or phone. They are highly efficient in helping you resolve any issues that you might come across.
What Could've Been Better?
Once again, we could not find any significant downside to this impressive product. We only wish the manufacturer had included an option to turn off the blue light that turns on while the machine operates. It can be a slight nuisance at night if you place the humidifier in the bedroom. 
Pros
Easy installation and setup

Compact and portable

Quiet operation

Excellent customer support
Cons
No option for turning off the light
The Pure Enrichment PEHUMIDIF has been specifically designed to provide exceptional performance with excellent features at a great price point. It is one of the premium products that can easily be used in grow tents for providing plants with the required amount of moisture.
Sale
Why Did We Like It?
The PEHUMIDIF is one of the humidifiers that can easily be used all around the year. It comes with a 360-degree mist nozzle that makes it easy to balance and regulate the moisture level in your grow tent, creating the ideal conditions for plants to thrive.
This cool-mist humidifier also has a sizeable easy-fill tank that is ideal for use in various spaces, such as bedrooms, offices, etc. Due to the large-sized tank, it can provide plants with enough moisture without requiring frequent refills.
Another thing that we liked most about the PEHUMIDIF is that it comes with all the accessories required. These accessories, such as the AC power adapter, disk cleaning brush, and a replacement cap, can be quite costly when you go out to buy them separately.
Additionally, the manufacturer provides a guaranteed five-year warranty on this humidifier, which makes it one of the best available options.
What Could've Been Better?
The only drawback that users may notice about this otherwise impressive product is that it lacks a separate accessory filter for the water. However, it is an extra component that is not required for the operation of the machine. You can even get it for free by posting a review online.
Pros
Continuous operation

Comes with all accessories

Excellent warranty

Easy operation
Cons
Lacks separate accessory filter
The Crane EE-5301 is one of the most attractive humidifiers capable of impressive performance, thus offering an excellent choice for use in grow tents. Essentially, it is a cool-mist humidifier that can operate for long hours and comes with a huge tank to prevent the air from drying out.
Sale
Why Did We Like It?
While searching for the best humidifier for a grow tent, we came across the Crane Drop Ultrasonic Cool Mist Humidifier. Among the several impressive features, the 360-degree cool-mist lid immediately caught our eye. It allows users to send the mist in any preferred direction and can be helpful for plants that require a more considerable amount of moisture. 
Furthermore, this grow room humidifier comes with variable output settings, allowing you to easily adjust the amount of moisture required at any time of the day. On that note, the standard-setting is ideal for spaces as large as 500 sq ft. When placed in a grow tent, it can quickly provide complete coverage, creating the perfect environment for your plants.
Regarding the design of this product, this ultrasonic cool-mist humidifier features a detachable bottom fill tank that allows you to clean the tank easily at periodic intervals. Similarly, the cap and water level sensor are easily removable for added convenience.
What Could've Been Better?
It is one of the best ultrasonic humidifiers for growing plants indoors that also offers a sleek polished design and durable build. Unfortunately, the dehumidifier does become noisy after a few months of use. However, it is an excellent choice to go with if noise is not a major issue.
Pros
Attractive polished design

Excellent durability

Easy to clean

Good output
Cons
Noisy after a few months of use
Unlike most other humidifiers, the Levoit ultrasonic cool-mist humidifier has been explicitly designed to be suitable for growing plants using grow tents. Its ultrasonic technology ensures a uniform spread of fine mist that keeps the tent moisturized so that your plants have enough moisture and can bloom and blossom.
Why Did We Like It?
Most humidifiers that people use for growing plants are general-purpose products placed in a grow tent. WIth the Levoit ultrasonic humidifier, the manufacturer has focused on making it specifically suitable as a grow tent humidifier.
This ultrasonic cool mist humidifier has an effective range of up to 376 ft² / 35 m², making it an ideal choice for a grow tent. Not only tents, but you can also use them in grow rooms since they offer complete coverage with their uniform spraying technology. 
Moreover, the product is equipped with unique features, including an essential oil tray. Indeed, you can now enjoy the benefits of aromatherapy while providing your plants with adequate moisture.
Also worth mentioning is the four-liter tank that enables the machine to perform all day efficiently, while the auto shut-off feature turns it off when the tank is empty.
What Could've Been Better?
The one thing you need to remember when going for this product is that it is not compatible with smart outlets. That is why it is not possible to operate the humidifier remotely. Needless to say, don't forget to check for compatibility before going with this option. 
Pros
Large coverage

Works silently

It can also be used with essential oils

Low maintenance
Cons
Not compatible with smart outlets
The Raydrop Cool Mist Humidifier is an ideal choice if you are looking for the perfect combination of style, a compact design, and stellar performance. Moreover, the slim and practical design includes a powerful spray that makes it great for any grow tent. 
Sale
Why Did We Like It?
The slim design is the most striking feature of this grow tent humidifier that separates it from similar products. This design makes it widely applicable in all sorts of spaces. Even if you have a small grow tent, the Raydrop cool mist humidifier will fit in with ease.
This humidifier also comes with a dial knob control, enabling you to select the moisture output conveniently and make adjustments as required. Besides that, the smart indicator lets you know when there is no water left in the tank. And, the shut-off feature will automatically turn off the device in such situations. 
Plan on getting a humidifier for a long continuous operation? You will be delighted to know that this cool mist humidifier can run continuously for up to nine hours. Also, it makes very little noise so that you won't get distracted or disturbed. 
What Could've Been Better?
The manufacturer has included a small window in the tank so that users can see how much water is left. Unfortunately, the window is too dark to see the water level in practice. However, this minor design flaw does not affect the working of the device.
Pros
Value for money

Compact form factor

Easy to set up and use

Low-volume operation
Reliable, innovative, and high-performing — the Pure Guardian H964AR is an excellent ultrasonic cool mist humidifier that can easily control humidity levels indoors. It is incredibly easy to use and promotes healthy plant growth with its excellent coverage.
Why Did We Like It?
The Pure Guardian H964AR is one of the most dependable products we found that made providing indoor plants moisture a simple task. It comes with a one-gallon tank that can easily cover spaces as large as 320 sq. ft.
Besides offering superior coverage, this ultrasonic humidifier can run continuously for up to 70 hours. In the case of extremely dry indoor conditions, this device is one of the most effective ways of ensuring that your plants do not die from a lack of water.
Another impressive feature is the clean tank, which does not allow mold to grow on the tank surface, a common problem with such products. Furthermore, the aromatherapy tray allows you to add essential oils to the tank to create a pleasing and calming environment.
Add to that a low-water indicator light and a night light feature, and you get one of the best products in the category.
What Could've Been Better?
It is also one of the more compact humidifiers you can get at this price point. However, in our experience, we found this product to be comparatively difficult to clean. The tank does not come with handles, making it difficult to hold for cleaning purposes. 
Pros
Wide coverage

Excellent performance

Simple to use

Adjustable settings
Vicks is a household name, generally known for over-the-counter medications. However, what many people do not know is that the American brand also manufactures a range of excellent home products, such as this V745A/V745-JUV humidifier. It is one of the best grow tent humidifiers that offers easy operation and powerful performance. 
Why Did We Like It?
Unlike most products on our list, the Vicks V745A/V745-JUV is a warm mist humidifier that releases a fine spray for maintaining the desired humidity levels. What makes it especially suited for a grow tent is its ease of use, helping you effortlessly maintain humidity levels at 40-60%.
We really liked the filter-free design, which helps in saving effort and time since you do not need to change filters. Combine this with the wide tank opening provided for easy filling and cleaning, and you get one of the best grow room humidifiers on the market.
This humidifier comes with a one-gallon tank that allows it to run continuously for up to 24 hours. You can simply place it near your plants in the grow tent and let it run. Furthermore, it operates without noise and the two different settings are great for adjusting the moisture levels easily.  
What Could've Been Better?
As with most warm air humidifiers, the Vicks V745A/V745-JUV is also highly susceptible to mold growth. To prevent that, you will need to clean it very frequently. One way to prevent mold growth is by using purified or filtered water, which hinders the growth of fungi. 
Pros
Easy to use

Adequate coverage

Minimal noise

Excellent moisture output
Cons
Susceptible to mold growth
If you are looking for a humidifier that can be used for long hours continuously without the need for monitoring, the Everlasting Comfort cool mist humidifier is a great choice. It is an ultrasonic humidifier with a 1.6-gallon tank and comes with an excellent replacement policy. 
Why Did We Like It?
This ultrasonic cool mist humidifier is one of the most powerful items on our list and can operate continuously for up to 50 hours. This feature makes it an excellent choice for promoting healthy plant growth indoors. 
Equally impressive is the fact that it can easily cover spaces as large as 500 square feet, efficiently removing dry air to improve the humidity level. It is one of the cool mist humidifiers that come with an essential oil tray, enabling you to add pleasing fragrances to the water.
Furthermore, this is a filterless humidifier, helping you save effort and time while providing your plants with the required amount of moisture.
You will also be pleased to know that the Everlasting Comfort humidifier comes with a two-year replacement warranty. In case you encounter any issues, the manufacturer will quickly replace the product or parts, or provide a complete refund. 
What Could've Been Better?
There is no doubt that this device can easily last for many days without refilling. According to the manufacturer's claims it can last for up to six days, but it only lasted for five during our testing phase. It is still a reasonable period, and you won't be disappointed with this product.
Pros
Easy to use

Durable

Large coverage

Excellent warranty
Cons
Needs to be refilled every 4-5 days
As we near the end of our list, it is time to introduce to you the Magictec Cool Mist Humidifier. Magictec is an American manufacturer of high-quality home products for comfortable living. This product is one of the best cool mist humidifiers on the market that is great for growing plants indoors. 
Why Did We Like It?
Magictec is known for its quality products that offer impressive performance, and this cool mist humidifier is no exception. It comes with a 2.5-liter water tank that can be quickly filled from any sink. It is large enough to allow the humidifier to operate continuously for 24 hours. 
Then, there is the 360-degree humidifier mist nozzle that you can use to direct the mist in any direction you require. This feature doubles as an air humidifier for grow tents since it can even reach plants kept away from the humidifier. 
Included with the adjustable misting settings is the power-saving auto shut-off feature which helps turn off the device when the humidity level is not too low. You can save on power bills easily while getting the best output with this device. 
Finally, the device operates at less than 30 decibels, making it an excellent whisper-quiet option on the market. 
What Could've Been Better?
These cold-mist humidifiers are highly effective in improving relative humidity levels in any space. However, it comes with a complicated water tank that requires a lot of effort for removing, refilling, and reinstalling it. The manufacturer should work on the design to make it more user-friendly.
Pros
Makes minimal noise

Provides wide coverage

Helps save power

Excellent build quality
Coming to the final product on the list, the Vornado HU1-0048-43 is an exceptional product that comes with an innovative design and intelligent humidification function. It is a powerful humidifier that can easily be used for growing plants in a grow tent by controlling the humidity level in any room.
Sale
Why Did We Like It?
The Vornado HU1-0048-43 comes with deep pitched blades that work efficiently to pull large volumes of dry air with the help of the 360-degree air intake. The device also offers complete humidification of all spaces with the help of the signature Vortex action.
The HU-0048-43 also impressed us by its intelligent sensing technology, due to which it can estimate how much humidity and circulation is required. This device can easily maintain the humidity level that is ideal for your indoor plants.
Furthermore, the simple push-button controls help you select from 3 different fan settings and six output levels, depending on the preference. The fan can be set to low, medium, or high, according to how much moisture the plants require. 
Another impressive feature is the SimpleTank System that makes refilling and cleaning the device very easy, helping you save time and effort.
What Could've Been Better?.
While the Vornado HU-0048-43 performs as the manufacturer claimed, the included humidistat does not display the humidity levels very accurately. We tested it using other products, and the humidistat was off by a significant margin. If you are not concerned about the working of the humidistat, then this is an excellent product.
Pros
Easy to use

Efficient performance

Attractive design

Superb build quality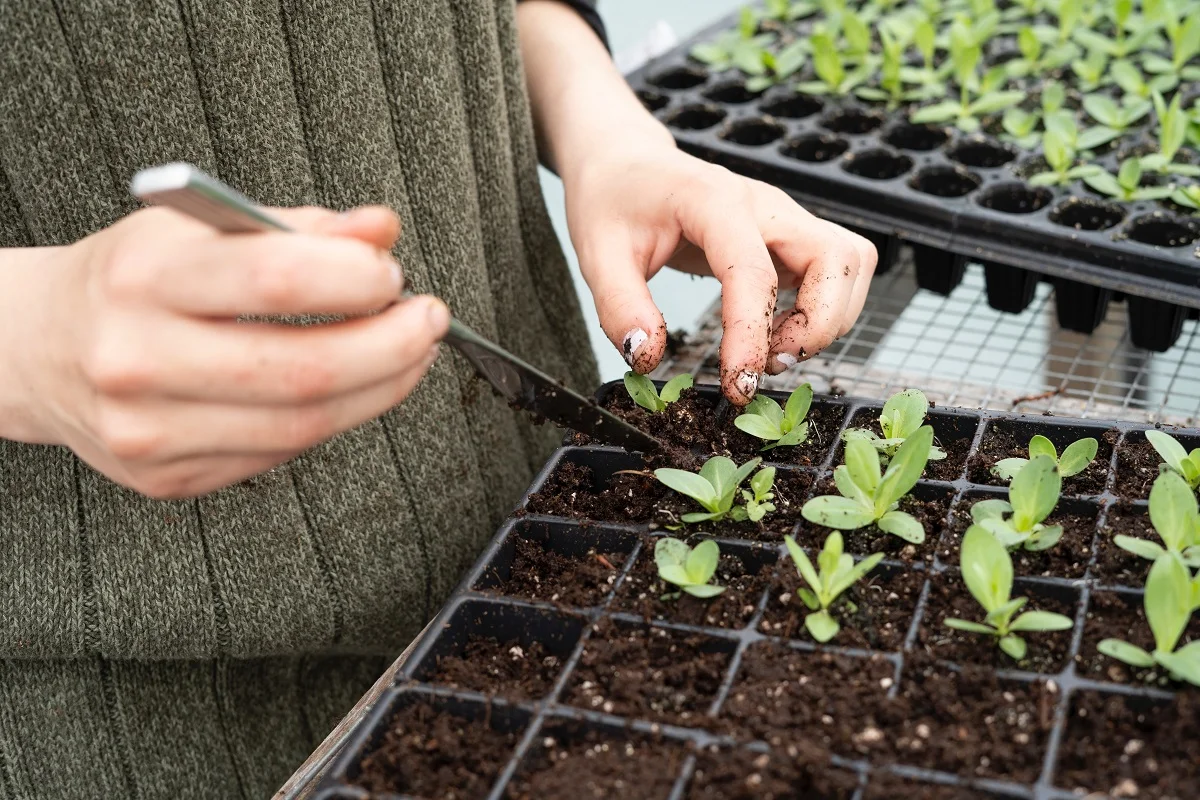 Humidifier For Grow Tent Buying Guide
Now you know about the best humidifiers available on the market for use with grow tents. However, knowing about them is winning only half the battle. 
Several factors need to be considered when buying a humidifier for your grow tent. We've compiled a detailed buying guide that lists all these essential factors in the following section. 
Going through them will help you understand the elements that should be considered before making a purchase.
1. Humidifier Type
One of the first things to consider is the type of humidifier you plan to get. Generally, humidifiers can be broadly classified into warm mist and cool mist humidifiers. 
Warm mist humidifiers are also known as steam vaporizers and are generally the cheapest option on the market. However, they do use more energy than cool mist humidifiers. On the other hand, most humidifiers available on the market are cool mist humidifiers, 
Cool mist humidifiers may use evaporative technology or ultrasonic technology. For providing your plants with enough moisture, both types of humidifiers can be a great option.
2. Humidifier Size
The size of a humidifier plays a crucial role in determining several aspects of using a humidifier. It affects how long the device can function, where you can place it, what is its water holding capacity, etc. 
For grow tents, which are smaller in size, humidifiers having a compact form factor are the best choice, while you can use larger humidifiers in grow rooms. Smaller humidifiers are also more portable, so you can easily move them about as required to ensure that all your plants are getting enough moisture. 
You need to be careful when selecting a humidifier, as getting a very large one can lead to extra condensation on surfaces, which can be detrimental to plant health. Larger humidifiers can also lead to too much moisture in the atmosphere, leading to the growth of mold as well. Smaller 
3. Tank Size
The size of the tank directly influences how much water a humidifier can hold. The bigger the tank, the longer the period for which a humidifier can run. Larger tanks also help save time and effort since you do not need to keep refilling them at frequent intervals. 
Generally, small-sized humidifiers have a water holding capacity ranging from 200 to 300 ml and can run for 12 hours. You will need to refill the tank about twice a day in such cases. On the other hand, humidifiers with 6-liter tanks can even run continuously for 60 hours. 
However, just as is the case with the humidifier itself, a smaller tank is much more manageable and portable. It can also be cleaned quickly and easily. You will need to select between a more manageable or a large capacity tank. 
4. Ease of Use
Easy to overlook, ease of use is a significant factor when buying a humidifier. Before buying, you should check how easy it is to empty and refill the tank and operate the humidifier. Many devices offer several settings that let you make precise adjustments as required. 
Also, when looking to use it for growing plants indoors, make sure to check how easy it is to move about. In the case of humidifiers that utilize evaporative technology, make sure that the wick is economical and straightforward to replace. Additionally, the controls should also be user-friendly and should not require technical know-how to operate.
5. Maintenance
The level of maintenance that a humidifier requires is also one of the most important things to consider. The easier to maintain a humidifier, the more convenient an option it is. Maintenance involves cleaning the device and taking other steps to ensure that it can run for as long as possible. 
You can find humidifiers that come with easily removable tanks, caps, and other components that make them very easy to clean and maintain. Additionally, spare parts such as caps and tanks should be easily available on the market for a product that you plan to use for a long time. 
6. Additional Features
Manufacturers offer various features to provide a good user experience for their customers. These features may be in the form of night lights, automatic turn-off functionality, mist adjustment, and more. 
Night lights are an aesthetic feature that can help you sleep better at night. Additionally, they can also enable you to see how much water is left in the tank. Similarly, the mist adjustment feature allows you to control the amount of mist being dispersed by the humidifier. 
The auto-shutdown feature is one of the most useful features that automatically turns off the device after a specified time or when the water tank becomes empty. It can also help extend the life of your humidifier, as running on an empty tank can damage it.  
Several options on the market offer different types of features. However, keep in mind that a greater number of features also results in a higher cost. Alternatively, it can even make the user experience unnecessarily complicated. 
7. Customer Service
The first thing to look for in this case is how easily you can contact the manufacturer. The manufacturer's customer service determines how easily and quickly issues can be resolved. They may provide different means of contacting them, such as by phone, chat, or email. 
Also, speak to other buyers to know how quickly and effectively the manufacturer resolves any issues. The manufacturer's ability and willingness to honor warranties and guarantees and offer replacements or refunds all form a part of the customer service.
8. Budget
Last but not the least, your budget will determine which humidifier is the most suitable for your needs. Generally, larger humidifiers and those that offer more features are more expensive. Smaller humidifiers may be more affordable, but make sure such products do not compromise quality and performance. 
To be safe, select a product that is neither too costly nor misses out on too many features for the best experience.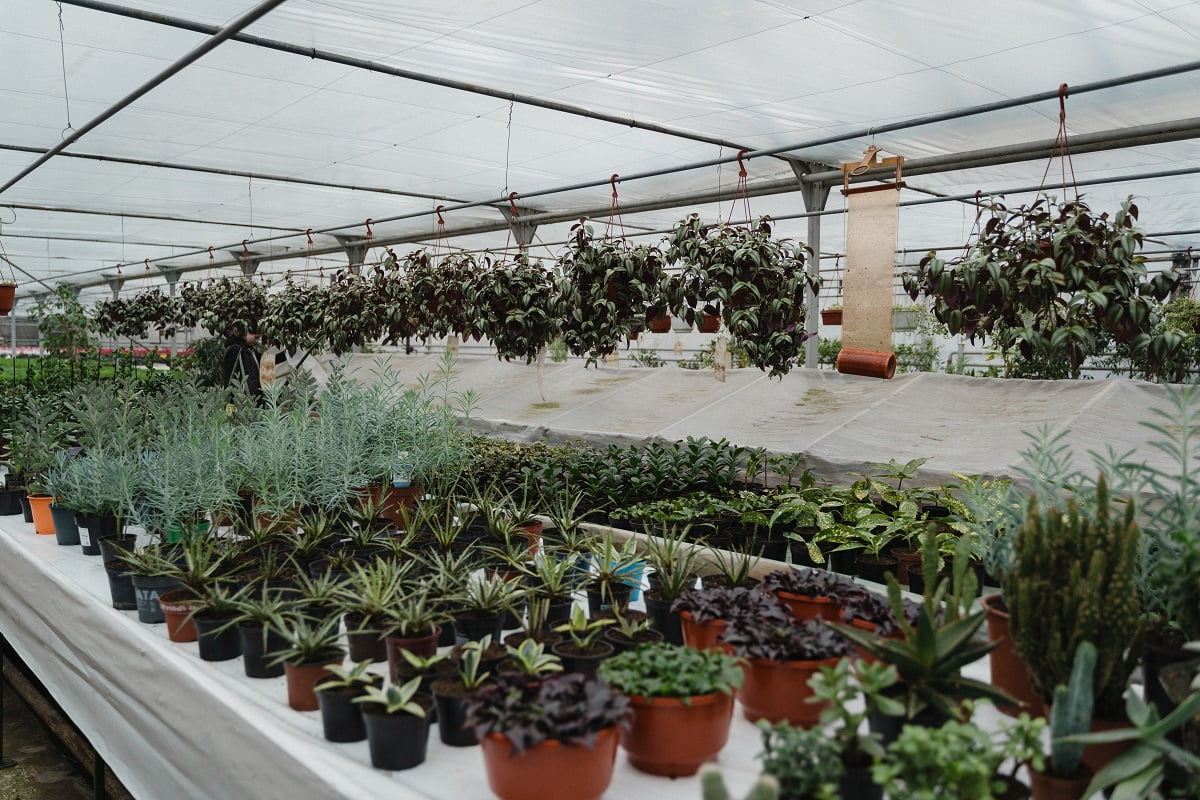 Verdict
Now, it is time for us to wind up. It's been an exciting ride, and we hope you enjoyed reading our guide as much as we did putting it together. But before we go, we would like to let you in on our favorites from the list. 
Our top pick would have to be the Honeywell , which offers excellent performance with unparalleled ease of use. Then, there is the HOmeLabs , which is more suitable for those who want a customizable option at a great price. 
Finally, you have the Pure Enrichment PEHUMIDIF, which comes with a great warranty and all the accessories included in the box. With that said, it is time for us to sign off. Be sure to leave a comment below and let us know what you think of our favorites. 
Until next time!
Related Links
8 Best Crawl Space Dehumidifier  
Best Dehumidifier for Basement
Best Dehumidifier For Apartment
11 Best Dehumidifier For Bathroom
9 Best Dehumidifiers for Basements
10 Best Urpower Essential Oil Diffuser
What Size Humidifiers Do I Need?
15 Best Commercial Dehumidifier