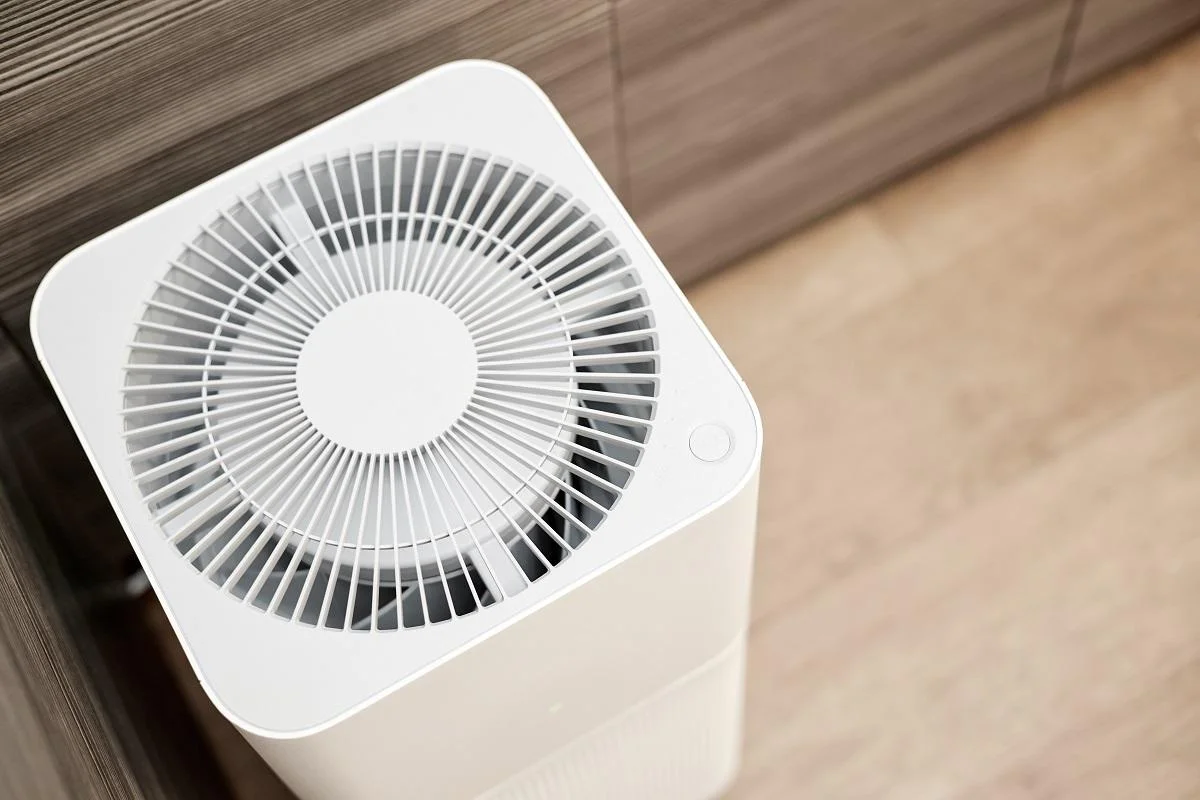 A dehumidifier is indispensable for any area prone to high humidity levels. 
It becomes even more imperative if the place has a basement because they get moldy, dusty, and clammy. This is because basements are situated below the ground level, so they absorb moisture from the land and surrounding areas.
That's why installing a dehumidifier in your basement would ensure that it remains fresh and mold-free. This is because a dehumidifier extracts excess moisture from the air and purifies it, making it breathable, and free from dust.
Note that this presence of dust leads to people Inhaling dust mites and mold, which can cause various respiratory illnesses, allergies, and general discomfort. So, if you're looking to buy a dehumidifier and revamp your basement, look no further.
Here are our top picks among the best dehumidifiers for basements!
Best Dehumidifier for Basement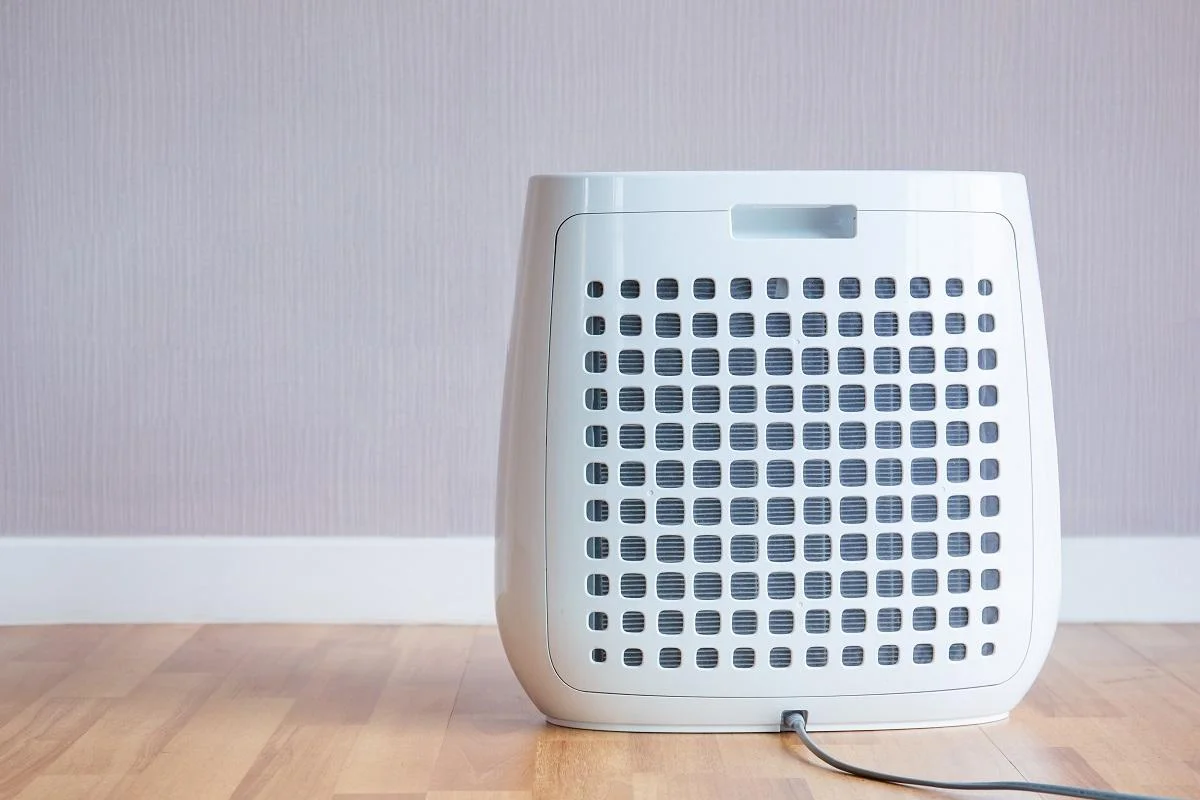 Kicking off the list is the hOmeLabs HME020031N, a sleek, easy-to-use unit with an impressive 1.6-gallon tank capacity. Thanks to its large capacity, it is ideal for big rooms and basements, and can extract excess moisture from the air, thereby purifying it. Simultaneously, it prevents mildew and dust formation, allowing you to enjoy a fresh and clean indoor environment.
Sale
Why Did We Like It?
Right off the bat, we liked the size of this machine. It was perfect for our basement, and we noticed significantly less moisture and dust. It has a vast capacity to store water and ensures that the filter doesn't have to be emptied far too often.
Another thing that impressed us was the design of this dehumidifier. It wasn't burly and clunky but intelligent and functional. It had convenient built-in wheels and handles to easily move it from place to place and a quiet fan that makes minimal sound.
What's more, running this dehumidifier involves minimal effort. You can adjust it to your ideal moisture setting, post which the machine will run for 24 hours until the tank fills up. When that happens, it will automatically shut off. No chances of a flood in the basement!
Not only this, but it also has an easy-to-clean filter and a turbo mode for maximum moisture reduction.
What Could've Been Better
The dehumidifier has an auto defrost mechanism that is supposed to kick in by itself. Sometimes it fails to do so, and upon inspection, the filter was covered with a layer of white frost. Fixing the auto defrost option and making it more robust would make this machine virtually perfect.
Pros
Covers large areas effectively

Easy to transport

Looks sleek and smart

Easy to clean filter

Turbo mode for maximum impact
Cons
Inefficient auto defrost mechanism
This well-received dehumidifier is also known as the 'Moisture Maniac' because it can remove 50 pints of moisture a day! So, if you have a humid basement, this is a great choice and is ideal for spaces that are 3000 to 4500 sq. ft. big.
Why Did We Like It?
This product goes hard and sucks the moisture out of the air to make it pleasant and less humid. In fact, it has a water capacity of 1.8 gallons and can extract 50 pints a day!
We like this product a lot because it isn't just designed to be smart- it also looks the part. It is sleek and not too bulky, and sports wheels and a handle that allows one to move it around. This comes in handy because basements can be massive and crowded.
It's also effortless to use and runs on a set moisture setting for 24 hours, after which it shuts down automatically. To allow the collected moisture to drain out, a hose outlet has also been installed in the unit, for which a hose can be purchased.
This isn't all; the unit also has a turbo setting to extract even more moisture out!
What Could've Been Better
Despite the stellar performance of this unit, it does have one noticeable shortcoming. Even though it does a great job at keeping excess condensation at bay, it is rather loud and makes as much sound as an old window air conditioner. When set to turbo mode, it gets even louder.
Pros
Easy maneuverability

Sleek and fits in with any decor

Auto switch off mechanism

Hose outlet included for adequate drainage

Turbo mode for maximum moisture extraction
Cons
Noticeably loud, especially when set to turbo mode
Now, let's look at the Yaufey 1, which is comparatively a more affordable option than some of the other dehumidifiers on this list. It is a versatile unit that can easily fit into a basement and even a bathroom, bedroom, or garage, basically any indoor space of up to 1750 sq. ft.
Sale
Why Did We Like It?
Considering its lower price tag, this humidifier is an excellent option for basements that are slightly on the smaller side. It can remove up to 32.7 pints of moisture from the air, and this is usually when the average room temperature is under 95°F and 90% RH.
We also liked how incredibly simple this was to use since it featured a light-touch intelligent control panel, which could be seen from a distance and easily operated. Using the panel, you can set an ideal moisture setting, and the unit will run for 24 hours and then shut down by itself. 
In case you want to skip manually draining the machine, it comes with a 2-meter long drain hose to draw out the water. There's also a separate turbo mode, and the unit has wheels to allow it to be transported easily. All of these features are indeed very impressive for its price!
What Could've Been Better
This dehumidifier packs a punch with its extensive functionality and low price. However, even though it drains the collected moisture, the water leaks from the hose. This may lead to a messy situation, and thus, the fitting of the hose pipe should be reevaluated by the manufacturer.
Pros
Affordable

Simple to use

Separate turbo mode for maximum moisture drainage

Auto switch off post 24 hours
Covering about 3000 sq. ft., this 35-pint dehumidifier is a great bargain for anyone with a moderately big basement. It has a light-touch intelligent control panel that easily picks a moisture level and returns the air to being cool and humidity-free.
Why Did We Like It?
Having the ability to monitor basement humidity in real-time is a great asset for any dehumidifier to have. This unit allows the user to pick a target moisture level, and it shuts off automatically when it reaches it. 
However, you can also run the machine continuously regardless of the moisture level. For this, you just have to press the minus button until the control panel displays "NS."
In that case, the humidifier will run until the drain bucket fills up, which you can prevent by setting up a continuous drain. Plus, the drain bucket has a sizable capacity of 1.5 gallons, and it is removable and easily cleanable.
Probably our favorite thing about this humidifier was that it doesn't make more than 50 decibels of sound. This is low enough to be easily ignored over a normal conversation, and this way, the unit does its job without disturbance.
What Could've Been Better
This unit exceeded expectations in terms of performance and functionality. However, it could improve its customer service. When we ordered the unit, the exterior was a little dented, so we asked for a replacement. However, the process of getting it replaced was cumbersome and could have been smoother.
Pros
Can monitor humidity in real-time

Auto switch off once it reaches target humidity level

Quiet operation

Supports continuous drain

Makes less sound
This Airplus dehumidifier does a great job pulling moisture from the air and making it breathable and clean. It can remove up to 70 pints of water in a medium to a large room and actively monitor humidity to reach a preset target level.
Sale
Why Did We Like It?
It's easy to tell that this humidifier was made with a good user experience in mind. The ergonomic handles and wheels make it easy to be moved from one place to another. In addition to that, it emits a low sound when turned on, which doesn't cause any disturbance.
We also appreciate how multifunctional and intelligent it is. It has four modes- Sleeping, Standard, Drying, and Raining, which can be chosen depending on the weather and requirement. The dehumidifier also detects prevailing humidity accurately and adjusts it to match the target level.
Additionally, it can pull out 70 pints of moisture from the earth and store it in its tank with a capacity of 1.1 gallons. So, once this tank fills up, the unit automatically powers off unless you have continuous drainage installed.
Another feature we liked was how sleek the dehumidifier looks and can fit well into the décor of any room- basement, bedroom, kitchen, etc.
What Could've Been Better
This machine pulls out more moisture than some of the units on this list, which is commendable. However, it doesn't have the most excellent storage capacity, and without continuous drainage, the drain bucket fills up too often
Pros
Sleek and fits in with any decor

Automatic power-off once water tank fills up

Easy to transport from one place to another

Accurate detection of humidity levels
If you want to get rid of the sticky feel of your damp basement, then the Inofia HD161A makes for a great buy. It is comparatively affordable and has a powerful compressor that can remove up to 4 gallons of moisture a day from places under 1500 sq. ft.
Why Did We Like It?
This energy-saving dehumidifier is pretty easy to use and can remove up to 30 pints of moisture from the air. We fit it in our tiny basement and felt that it was ideal for a room that size.
It is also quite intelligent and allows the user to set a humidity level. Once it reaches that, the dehumidifier stops automatically and starts up again when the humidity level increases. There is a regular 1-24 hour timer too, so you can switch on the unit and go to sleep! You can also change the fan speed depending on the room temperature.
It comes with a drain bucket that can hold up to half a gallon of water and makes a slight audible sound when the bucket is full and needs draining. To avoid repeated trips to empty the bucket, you can also attach a self-draining hose.
What Could've Been Better
Though the humidifier works well, we did feel that it doesn't remove as much moisture as is needed. As mentioned before, it works well in a small basement but won't be as effective in a bigger one. The drain bucket could have been bigger too.
Pros
Auto switch off feature

1-24 hour timer available

Low noise

Compact and portable

Restarts after a power outage
Cons
Doesn't remove adequate moisture from the air

Low storage capacity
Unlike other bulky, loud dehumidifiers, this one blends into your existing décor and doesn't sully the aesthetics of your basement. It can easily cover spaces up to 4500 sq. ft. and remove a whopping 70 pints of moisture under 95°F and 85% RH condition.
Why Did We Like It?
First off, we liked the built-in wheels and ergonomically placed handles that can move the unit easily! The fan is adjustable and virtually soundless, and instead of concentrating all the four air outlets on one side, they are located on four sides of the dehumidifier. This design improves dehumidification speed and ensures that the unit does its job in all directions.
Additionally, the unit is intuitive and allows the user to pick a target moisture level using the intelligent touch control, and then it strives to reach the level. Once it does so, it automatically switches off. 
The auto-switch off feature also kicks in when the drain bucket reaches its maximum capacity. Plus, the Safety Standby Mode prevents overheating, and the internal components of the unit are manufactured using thermal resistant material. A child-lock setting further helps save children and pets from any untoward incidents.
What Could've Been Better
All Waykar products come with a 1-year warranty and a guaranteed replacement. However, according to reports, the parent company requires fake positive reviews to be submitted in return for replacing the units, which isn't a very fair or pleasant situation.
Pros
Efficient Auto shut-off setting

24-hour timer available

Child lock setting and sleep mode

Easy to move about
Cons
Inadequate customer service
The Midea MAD5051QWT is a quality machine that prides itself on being the world's first extendable dehumidifier and is highly flexible. It can operate in an extended or a nested form and can collect up to 50 pints of moisture from the air from a reasonably large basement.
Why Did We Like It?
Our favorite feature of this machine probably has to be its massive water tank. It is three times larger than a conventional water tank and can store water for longer durations, which mitigates the need to drain the tank continuously.
It is an incredibly versatile unit that has a clever no-bucket option to allow for more flexibility in removing moisture. So, you can remove the water tank and place the unit above something else that can collect the water- like a sink, floor drain, basin, etc.
The dehumidifier is also adept at adjusting humidity levels between 35% to 85% and can store up to 50 pints a day. It is perfect for use in a humid basement, bedroom, bathroom, and even a kitchen. It has a compact design to allow it to tackle humidity even in a small place, and once you find a larger room for it, it can be fully extended.
What Could've Been Better
We noticed that the filters are impossible to remove without specialized tools. An instruction video online makes it look easy- like it can be removed just by sliding it out! But that isn't practically possible because the handles don't provide any grip. Consequently, a knife or a thin piece of metal is needed to pry it open.
Pros
Can store water for really long durations

Compact and extendable

Can directly place the unit above a drain without using a bucket

Sends water alerts on the phone

Cost-efficient
Cons
Filters are impossible to remove without tools
Now we have another product from Airplus on this list, albeit cheaper and smaller. The Airplus AP1907 removes up to 30 pints of moisture from the air per day and is well-suited for a small basement, kitchen, bedroom, etc. It can even fit into a closet and work in the background to purify the air.
Sale
Why Did We Like It?
This unit works well in a room with a temperature under 86°F and a humidity level of up to 90%. It can pull 30 pints of moisture and store it in a 0.3-gallon tank. To save your energy and lessen your work, it comes with a dehumidifier hose that helps the water drain continuously.
Other striking features of this unit are its compact size and quiet running, which ensures that it blends into the background and doesn't distract. It is also pretty easy to use and comes with four modes- Standard, Drying, Sleep, and Raining, and you can choose one based on your requirement.
We also like how the dehumidifier automatically powers off after it reaches your desired humidity level, and thus, saves electricity. It also has a washable filter that is easy to extract and wash, and does not require frequent cleaning.
What Could've Been Better
Considering its price, the unit is a great bargain, and comes with excellent functionality as well. However, we felt that the capacity of the water tank was too low and the drain hose wasn't entirely efficient at draining the water.
Pros
Automatic power off after reaching target humidity level

Easy cleaning and maintenance

Can set humidity levels according to need

Comes with a dehumidifier hose
This compact yet practical unit is great for spaces up to 2000 sq. ft. since it can remove about 24 pints of moisture from the air daily. This makes it perfect for medium to large rooms, where it can adjust humidity from 30% to 80%.
Why Did We Like It?
First off, we liked the portability of the unit. It has 360° easy-roll hidden wheels that help it move from one place to another. It also has ergonomically placed handles that make it easy to be picked up if need be.
The dehumidifier is quiet and doesn't interrupt sleep, work, or conversation. You can even use it to dry clothes in humid weather- simply place the dehumidifier in a room, hang the wet clothes nearby, and voila, they'll soon dry up!
The Kesnos PD09PD is also easy to drain, which you can do either manually, or by using a drain pipe. The unit comes with a 2-meter drain hose which helps to auto-drain the moisture that builds up in the drain bucket. Alternatively, you can empty the drain bucket yourself.
Lastly, the bucket can hold up to half a gallon of water, and comes with an alarm that rings when it's full.
What Could've Been Better
Though the model has brilliant functionality, we did notice one thing that could be worked upon by the manufacturer. Once the water is emptied from the water tank, the unit makes a distracting gurgling sound when it runs. This is due to the water pooling in the tank and lasts for several hours.
Pros
Quiet and non-distracting

Water can be drained continuously

Can adjust ideal indoor humidity for maximum comfort

Convenient and portable design

Easy-to-remove filter
Cons
Gurgling sound after water is emptied from the water tank
If you're on the hunt for an excellent dehumidifier for your basement, then the TECCPO TAD-50C might just be the one. It is effective in areas up to 4500 sq. ft. and can store 50 pints of moisture from the air in its 1.8-gallon tank. 
Why Did We Like It?
This unit packs a host of features that are all very impressive. Its accurate temperature and humidity sensor work to maintain the humidity levels within the comfortable range of 45%-55%, under 80°F and 60% RH. The unit also comes with Auto Defrost and Inside Drying options, which help the unit maintain functionality and stay in good shape.
This energy-efficient dehumidifier is also remarkably quiet and has a noise level of merely 49 decibels under the high-fan mode and 43 decibels under low-fan mode. The reason it has multiple air modes is so that air circulates more effectively in the room, which leads to better moisture removal. 
You can also customize how much moisture you want the unit to extract from the air. After setting the desired humidity level, the unit automatically switches off once that is reached. Alternatively, the compressor keeps working and removes at least 50 pints of water every day.
What Could've Been Better
There was one somewhat significant drawback that we noticed while using the unit. The back of the dehumidifier completely freezes over, and a layer of ice forms on it after just one hour of use. Thereafter, it can't pull any moisture until the ice is cleared. 
Pros
Low operating noise

Minimal energy consumption

Can sense and regulate humidity in real-time

Pros
Cons
>Auto switch off once it reaches target humidity level
The Hogarlabs PD11C makes it a piece of cake to control the humidity levels in a basement! It features three different modes to choose from for optimal performance, and can effectively cover an area of 3500 sq. ft. Thus, it is a versatile and functional unit that can remove up to 50 pints of moisture.
Sale
Why Did We Like It?
This unit accomplishes the task of maintaining ambient humidity in a basement with the help of its three modes that work according to the need of the hour. 
The DEHU mode keeps the humidity levels at a normal, healthy range, whereas the DRY mode is great for drying wet clothes and preventing moisture. This mode extracts more moisture from the air. The CONT mode is perfect for areas that are continuously damp and need near-constant dehumidification, such as an underground basement.
In addition to its top-notch functionality, the design of the unit also deserves a big thumbs-up. It has four universal wheels and a top handle for easy movement, and embedded handrails on both sides to aid with such movement. These also make the dehumidifier easier to carry.
The unit also has other useful features, like a hygrometer for detecting humidity, a 0.6-gallon water tank, and a 2m drain hose for automatic continuous drainage.
What Could've Been Better
The capacity of the water tank is only 0.6 gallons, so this means that it can't store a whole lot of water. Thus, frequent trips to empty out the water tank become inevitable and tedious as well. Such a situation can only be prevented if the unit is used along with the drain hose.
Pros
Three modes for customizing humidity levels

Easy to move from one place to another

Drains continuously

Real-time humidity sensing and monitoring
The Honeywell TP70WK is a trustworthy choice for reliable, long-lasting moisture removal. It can pull up to 70 pints of moisture daily, and while doing so, it uses up less energy than other conventional dehumidifiers. Since it covers up to 3500 sq. ft., it is the ideal fit for a basement environment.
Sale
Why Did We Like It?
We dig how practical and versatile this unit is. It can be used not only as a basement dehumidifier but also as a whole house dehumidifier- in the kitchen, laundry room, and even the gym. It can help food stay fresh for longer, accelerate drying of clothes, reduce corrosion of equipment and eliminate gym odors.
Interestingly, this compact yet powerful unit is Energy Star qualified and thus, uses up less electricity. This will also help you save money every month! 
Moreover, the water tank sports splash guards to prevent accidental spills, as well as a drain tube to allow the unit to eject water continuously. In addition to that, the filter used by the unit can be washed easily and doesn't need to be replaced for a long time.
The unit also comes equipped with a digital humidity readout and an elegant front mirage display to track the changes in the level of humidity throughout the day. 
What Could've Been Better
Despite its great performance, the Honeywell TP70WK does have some room for improvement. The drain hose doesn't come with the unit and must be separately purchased. This becomes a problem because the drain receptacle at the back has a flange on it that prevents most regular hoses from being used with it.
Pros
Fits with any kind of decor

Saves electricity

Stored water doesn't spill over

Supports continuous drainage of water

Washable air filter
Cons
No drain hose included

Not compatible with regular hoses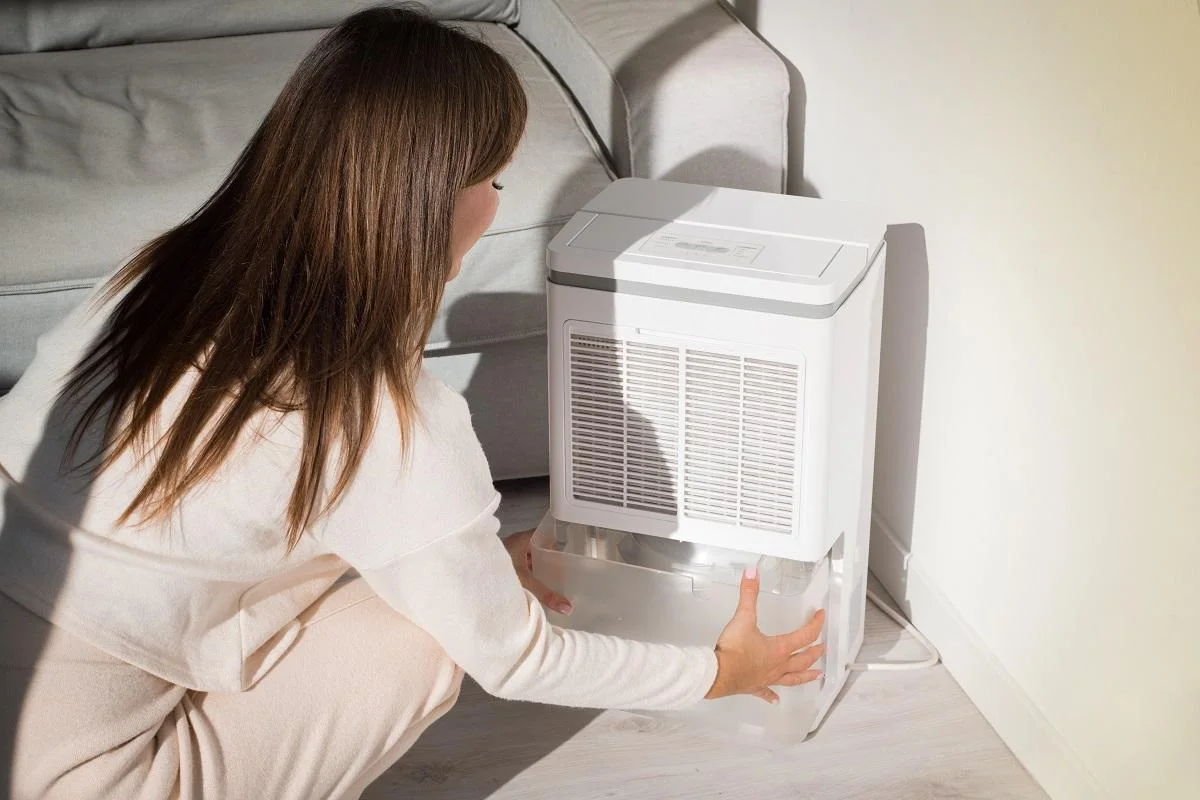 Dehumidifier for Basement Buying Guide
We believe some factors must be kept in mind while buying the best dehumidifier for basement. These are:
1. Capacity
Different dehumidifiers have varying levels of moisture they can pull from the air and different water tank capacities. If you have a big basement, it would need a dehumidifier that can pull at least 50 pints of moisture from the air. 
In addition to that, the more moisture a unit pulls, the more its storage capacity should be. Thus, it is always a wise choice to go for a machine with greater capacity. 
Our pick in such a case would be the dehumidifier from Vremi. It comes with a hose drain outlet to allow continuous drainage of water.
2. Energy-efficiency
Most dehumidifiers need to run near-constantly to be effective, and this is bound to take up plenty of electricity. The more the capacity of a dehumidifier, the more energy it'll take up.
Thus, to prevent soaring electricity bills, we recommend that you look for a dehumidifier with an Energy Star certification. This not only shows that the unit will use up the least amount of energy required but also acts as an indication of an eco-friendly brand.
If you'd like an Energy Star certified dehumidifier, we recommend the Honeywell.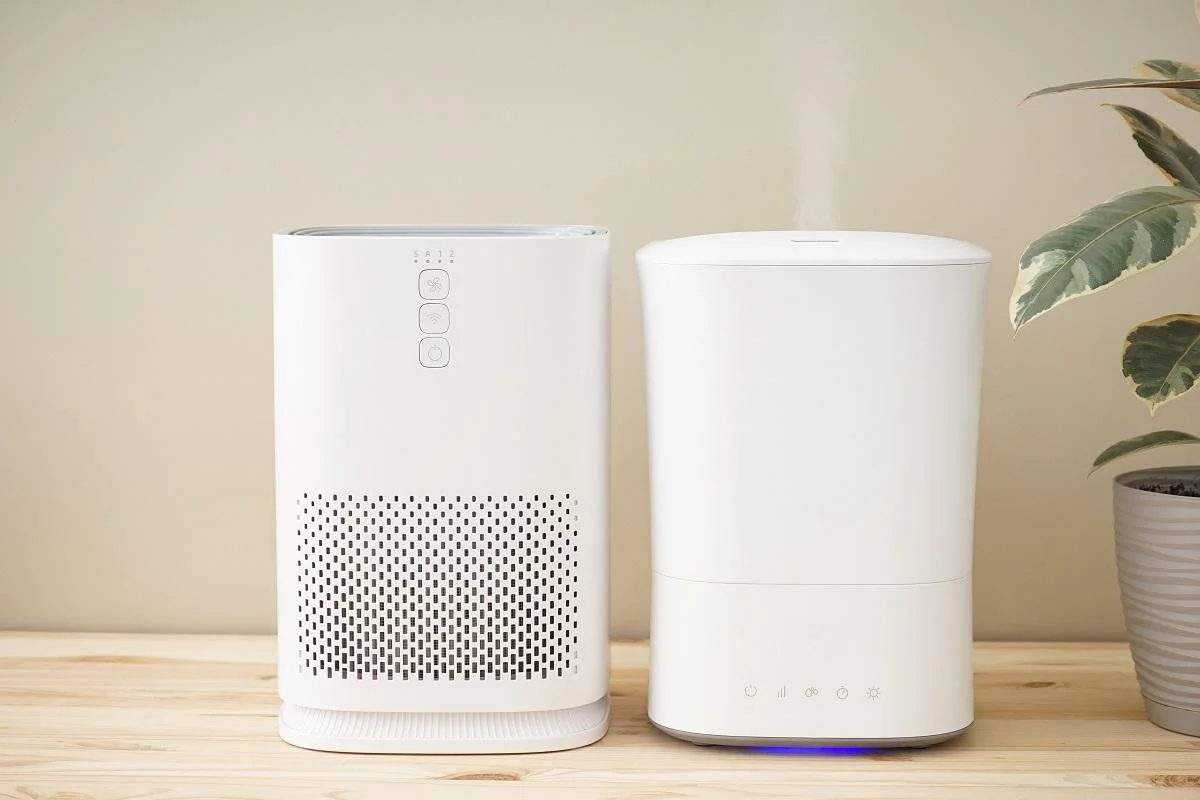 Verdict
We've finally reached the end of our list, but we understand if you're a bit confused since there are so many options. 
So, before we sign off, we'd like to mention our top picks. Our first recommendation would be the hOmeLabs as it pulls an impressive amount of moisture and boasts a robust storage mechanism. The other product we'd like to recommend would be the Vremi Dehumidifier, because of its top-notch and extensive features that dehumidify the basement effectively. 
So, give yourself the gift of good health and get one of these today! 
Related Links
8 Best Crawl Space Dehumidifier  
Best Dehumidifier For Apartment
11 Best Dehumidifier For Bathroom
9 Best Dehumidifiers for Basements
10 Best Urpower Essential Oil Diffuser
What Size Humidifiers Do I Need?
15 Best Commercial Dehumidifier