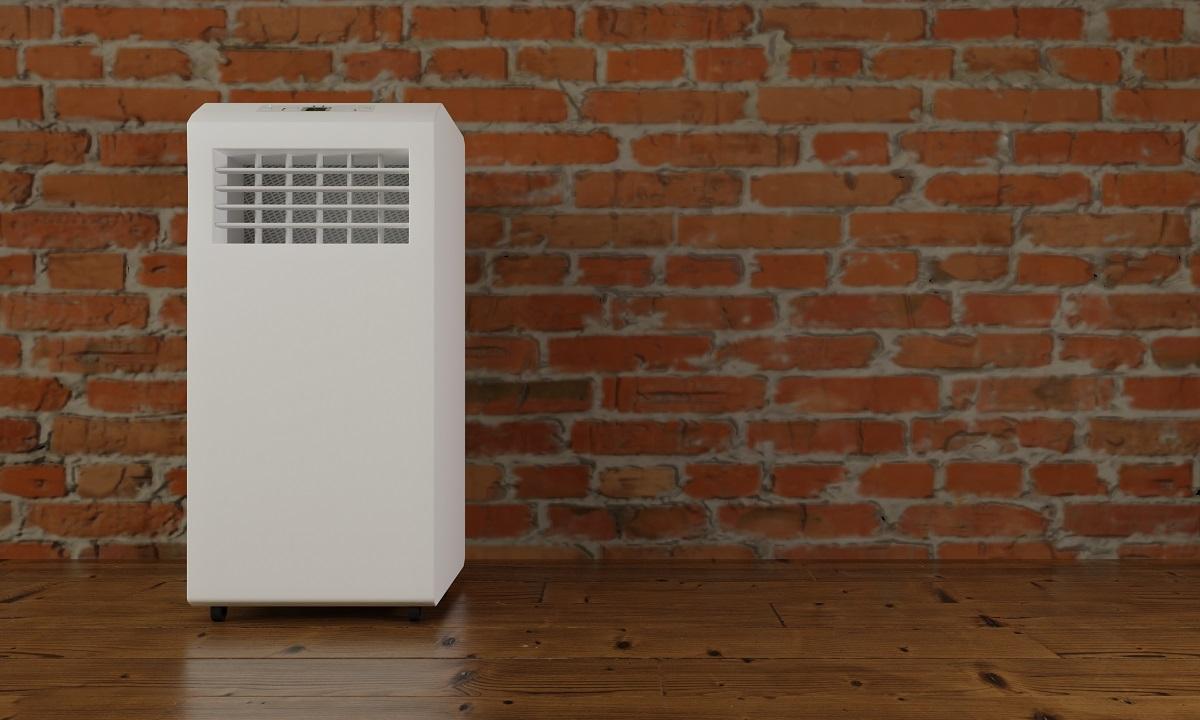 No one likes to be hit with a surprise mold and mildew situation, but that's what tends to happen when humidity increases. 
No matter what kind of house you have, there will always be crawl spaces or basements that may become damp with time. If the moisture content increases inside the homes, the chances of getting trapped in these spaces are high. And that is when the real issues start to arise. 
Not only does it pose a threat to the structural integrity of the house, but it can be harmful to the people living in it. This is why adding a dehumidifier to a crawl space is ideal, as it keeps the air clean and the house damage-free. 
For this purpose, we have put together a comprehensive guide that will help you find the best crawl space dehumidifier. We hope this list allows you to purchase the most suitable products that can keep your family safe. 
Without further ado, let's get right to it! 
Best Crawl Space Dehumidifier
IMAGE
PRODUCT
DETAILS

Our Top Pick

Our Top Pick

AlorAir Sentinel HD

Memory restart feature 
Extended lifespan using earth alloy tube evaporator

VIEW LATEST PRICE →

Aprilaire

Reduces survival chances of airborne viruses 
Helps preserve furnishings 

VIEW LATEST PRICE →

Colzer

Has an internal condensate pump for small spaces 
Simple control with adjustable humidistat

VIEW LATEST PRICE →

BaseAire Commercial Dehumidifier

Built-in humidistat
Can work in low temperatures (36 F)

VIEW LATEST PRICE →

Waykar Industrial Dehumidifier

Designed with removable controller 
Large capacity - removes 155 pints per day
Ideal for spaces up to 6500 square feet

VIEW LATEST PRICE →

Honeywell

Designed with caster wheels 
Ideal for spaces up to 1500 square feet
Two digital displays 

VIEW LATEST PRICE →

AlorAir Sentinel HDi

Built-in pump
Huge capacity of 198 pints per day

VIEW LATEST PRICE →

BLVEDEEP DK145

Humidity and timer control 
High-quality compressor 
Capacity of 145 pints per day 

VIEW LATEST PRICE →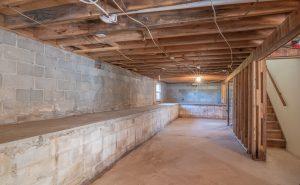 Healthy air in the house should never be a luxury, and that is something AlorAir believes in. Thanks to the compact design and the intelligent technology that runs the product, everyone can avoid musty odor and mold growth. Not only is this dehumidifier great for crawl spaces but also basements, apartments, and shops. 
Sale
Why Did We Like It?
This may seem unnecessary but if you have just moved into a house, hear us out. With time, you may find excessive moisture in the hidden nooks and crannies of the house, which leads to a ton of issues. To help tackle that, we recommended looking into a crawl space dehumidifier like this one. 
The AlorAir crawl space dehumidifier is one of the smartest products on the market, thanks to the technology that goes behind it. It will help by removing excess moisture from the air and keeping the environment dry. Furthermore, the reduced humidity level is better for the body. 
Another fantastic benefit is that the product has an auto defrost system that enables you to use it no matter how cold it is. Meaning, you can always have excellent overall air quality throughout the year. 
What Could've Been Better?
In our honest opinion, this crawl space dehumidifier is all you need as it secures the structural integrity of your home by ensuring that there isn't too much humidity. The only thing we suggest being wary about is customer care as it can be a bit frustrating to reach them. 
Pros
Eliminates musty odors

Brings down the humidity level of the house

Optional remote control feature

Small frame makes it ideal for smaller crawl spaces
Cons
Customer care team is not great
Up next, we have another popular dehumidifier by Aprilaire that has been doing the rounds on the market. This one is suitable for crawl spaces and pretty much any area that is under 2,800 square feet. Plus, it is a commercial-grade dehumidifier that will make your home a safer space. 
Why Did We Like It?
When you start a family, one of the biggest concerns is the risk to anyone's health – especially if there are little kids in the house. This makes this Aprilaire dehumidifier so popular as it can lower the survival rate of the most airborne diseases by 60%. It also reduces the chances of bacteria, dust mites, and fungi.
Furthermore, this is an excellent product to have when trying to preserve the house from damage. Excess moisture often leads to a ton of damage to wooden furniture, but this crawl space dehumidifier can maintain it all. 
Other than that, this dehumidifier can rid the house of any musty and unpleasant smell that often follows mold and mildew growth. It can also remove mold spores quickly for added convenience. 
What Could've Been Better?
This is a highly recommended product by many people who just cannot do without a dehumidifier. However, the only issue with it is that it is quite noisy, unlike some of the other dehumidifiers on the market. But, it is highly effective in any crawl space and won't disturb the rest of the house.
Pros
Works very effectively in any part of the house, mainly crawl spaces

Ideal for people who suffer from allergies or asthma

Available in multiple sizes

Backed by a five-year warranty
Cons
Can be a bit noisier than competitor products
If you are looking for a crawl space dehumidifier that does not take weeks to figure out, this is the one to choose. The Colzer CD70P is an excellent product that is equipped to reduce humidity in pretty much any space of the house, including crawl spaces and basements. Let's take a look at some of its exciting features.
Why Did We Like it?
The most significant difference between household dehumidifiers and commercial ones is that the former have easier controls and user-friendly features. This is one of the biggest reasons we appreciate the Colzer dehumidifier as it is really easy to control. 
It has features like auto-restart and auto-defrost that allow the machine to take care of itself. Moreover, it has an internal condensate pump that can be directed outside to drain the collected condensation water. 
Another beneficial feature is the heavy-duty make of the dehumidifier, ensuring that it lasts longer and works efficiently for a long time. In a nutshell, this is a great product to have in the house, thanks to its straightforward controls and many customizable features, making it easy to use. 
What Could've Been Better?
While there are many great features that this one has, it is hard just to ignore what we feel could make it better. Firstly, the machine has no wheels, which makes moving it around tricky in case the crawl space dehumidifier is needed in another part of the house. Plus, the coverage area is not great. 
Pros
Affordable and effective

Ducts and remote available for purchase

Durable and sturdy make

Does not consume a lot of energy
Cons
No wheels making it difficult to transport
Halfway through the list, we cannot go on without mentioning this crawl space dehumidifier by BaseAir. This product is perfectly sized for a tight space but also can be used in multiple areas. Additionally, this product can remove humidity efficiently and prevent mold while being easy to transport from room to room. 
Why Did We Like It?
One of the reasons this one stood out for us was because it is great for crawl spaces with collected water. Considering that this is a commercial-grade dehumidifier for households, it is well-equipped to deal with tons of moist air in tight spaces. Additionally, the evaporator and the filters ensure that the product runs smoothly for a long time. 
We also appreciate the fact that it features some of the more common features like a memory restart in case of a power outage. Furthermore, the dehumidifier can be used at low temperatures as it has a defrosting feature that will keep it going. Despite being commercial level, this product does not make a lot of noise while maintaining humidity levels. 
What Could've Been Better?
The one thing you need to be wary of is that this crawl space dehumidifier does not have a pump that allows for automatic draining. Hence, you will have to arrange for an appropriate drainage hose and place it at an elevation for seamless draining. 
Pros
Commercial dehumidifier for the house

Durable with high-quality parts

Remote controller can be bought

Product can self diagnose any issue that crops up
Cons
Needs to be installed in a particular way for auto-drainage
Next on the list is this one by Waykar, and it is made for people who want something that works well but is not complicated to understand. This industrial dehumidifier is ideal as it has an advanced display that shows everything necessary, and there is no need to spend hours on it with the manual. 
Why Did We Like It?
One of the first reasons this one stood out for us was because of how innovative the technology in this product is. The Waykar industrial humidifier features smart humidity control that automatically adjusts itself based on the humidity in the room and works based on pre-set levels. Moreover, it can automatically turn on and off based on the humidity levels. 
We were also pretty impressed with the capacity of his dehumidifier, as it can remove 155 pints of moisture per day. Despite the high volume, it is pretty compact, making it ideal for crawl spaces and basements. It can also be used at home in any living space since it does not take up a lot of room. 
The best part is that this product comes with a 30-day money-back guarantee. So, if you are not satisfied after a month, reach out to the company for a refund. 
What Could've Been Better?
We found this product to be quite reliable, efficient, and ideal to control the moisture level of any space. However, the overall make of the crawl space dehumidifier is not great, so that it can get damaged quite easily. Furthermore, a lot of care must be taken when moving it around and even during installation. 
Pros
Backed with a money-back guarantee

Digital controls that make it easy to use

Removable controller for larger spaces

Features defrosting and automatic restart
Next up, we have this small but powerful dehumidifier by Honeywell. This is the ideal product to look at for people who are energy conscious (as we all should be). It is energy-star qualified, which ensures less energy is used than conventional dehumidifiers. Read on below to know what other eye-catching features it has. 
Sale
Why Did We Like It?
Energy efficiency is a big deal to Honeywell, and this is why their dehumidifiers can work on lower energy and remain effective. To further corroborate this, the company has mentioned that the product has an energy star 4 star Energy Efficiency Certification by UL. 
Additionally, it is ideal for not just crawl spaces but kitchens, basements, attics, and any space where there might be a significant amount of moisture. We also love how easy it is to use this product as it has smart digital controls with a display screen which makes operation nearly effortless. 
Lastly, the product has smooth-gliding wheels, making it easy to transport it from one room to another. Adding to the convenience, the filters in the crawl space dehumidifier are washable, so you do not have to keep buying new ones. All you need to do is pay attention to the clean filter alert, so there is no hindrance to the dehumidification process. 
What Could've Been Better?
One of the biggest issues with this particular product is that it can be pretty bright at night when used in the bedroom. While it is ideal for any crawl space since it is quiet and works efficiently, using this humidifier in the bedroom may be an issue as the "night mode" feature does not turn off one display.
Pros
Ideal for smaller rooms

Backed with a five-year warranty

Wheels for enhanced portability

Noiseless operation
Cons
Front display light is too bright
Another great product by AlorAir is the Sentinel HDi90 dehumidifier which is ideal for crawl spaces and basements. Since a dry environment is crucial for the house and its people, you can sleep peacefully knowing this product will keep you safe. Additionally, this crawl space dehumidifier will keep foul odor and bacteria out. 
Why Did We Like It?
It is not very often that you find a compact dehumidifier that works just like a large-scale commercial one. And if you do find something like that, it is best to get your hands on it quickly. This crawl space dehumidifier by AlorAir may look small but has a moisture extraction capacity of 198 pints per day. Additionally, the small frame ensures portability. 
An added benefit that comes with this humidifier is the flexibility of installation. Depending on the requirement, this one can be attached to ducts or left freestanding. Furthermore, it is energy star certified and will not use as much energy as competitor brands. 
We also love the auto-defrost, memory restart, and auto operation features, making it much easier to use. The best part is that it is protected under a five-year warranty. 
What Could've Been Better?
 We sincerely appreciate this dehumidifier considering how compact it is and yet can cover up to 2600 square feet effortlessly. However, we found it to be a bit on the higher side of the price range and might be a bit out of budget for many people.
Pros
Compact and energy efficient

Design has a built-in pump and high-quality filter

Compatible for remote control operation (bought separately)

Five years warranty to protect it
Finally, we recommend the BLVEDEEP DK145 commercial grade dehumidifier. Not only is this one great for crawl spaces and basements, but can also be used in a greenhouse or industrial spaces. Considering that it has a massive extraction capacity, you can rest assured it will keep the space free from excess moisture, mold, and mildew.
Why Did We Like It?
One of the features that stood out for us regarding this particular humidifier was the adjustable humidity controller. Depending on the requirement, you can adjust the humidity control between 30% and 80%. Moreover, once the room reaches the level the crawl space dehumidifier was set at, it will auto turn off (and turn on when needed).
It is great for eliminating dust particles from the air as it has a high-quality filter that can trap them all. The best part is that the filter is washable, and you do not have to go through the hassle of buying more. Furthermore, features like auto-defrost allow it to work even if the crawl space is a little chilly. 
All in all, this is a reliable product. It is built to last long, thanks to its steel exterior and high-quality, durable parts. 
What Could've Been Better?
On researching further about this product, it was hard to fault it at any point as it has raging reviews. However, the only thing to keep in mind is that it cannot be stored outdoors (like in the garage) and needs to be kept indoors at all times. 
Pros
Drain hose included

Easy to operate with an interactive display

Ideal for rooms up to 6000 square feet

Effective humidity and moisture control
Cons
Can only be stored indoors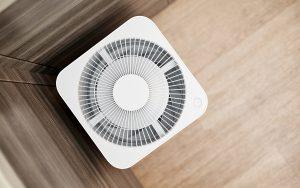 Crawl Space Dehumidifier Buying Guide 
Although we are done reviewing some of the top brands for dehumidifiers, we are far from finished. The issue with excess moisture is not a new one, and hence most crawl space dehumidifiers are well-equipped to control humidity levels. However, the main question is – which one is ideal for you. 
To simplify this, we have put together a short buyer's guide to list out some of the top factors to consider when buying such a product. Let's get into it in a bit more detail, shall we?
1. Size And Coverage
One of the first things to look into is the dehumidifier's size and the coverage area. Make sure you know the house's square footage and the size of the dehumidifier to ensure it is suitable. Furthermore, most of these products mention pretty clearly the kind of space they can be used in.
Another thing to keep in mind is the pints per day amount of the product, ensuring it can extract moisture from the entire space. 
2. Noise Levels
Conduct ample research on the product to ensure it does not make noise as it does its job. Not only that, it is always better to have a crawl space dehumidifier that can operate silently from start to finish. Since many of these are kept in basements and crawl spaces near bedrooms, a quiet dehumidifier will ensure no one is disturbed.
3. Humidistat
The role of a dehumidifier is to reduce and maintain humidity levels. Hence, the humidistat is the essential feature of the product. Moreover, a programmable humidistat ensures that the entire product can be controlled without manually operating the product. 
The only thing to ensure is that the humidistat does not use up too much energy (as it tends to do). 
4. Drainage 
Most crawl spaces are quite dark, dingy, and challenging to be in for a long time. Having a crawl space dehumidifier in such areas will ensure humidity removal and drainage of any collected water without any manual help. This is why it is crucial to ensure that the dehumidifier comes with a drain hose and a convenient system for automatic drainage.
5. Additional Features 
There are excellent features in many units these days, such as auto-defrost, memory reset, and remote usage. All of these ensure the product is user-friendly and easy to maintain despite challenging circumstances.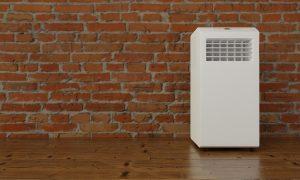 Verdict 
With that, we come to the end of our review on some of the best crawl space dehumidifiers. We hope this has been informative and you have a better idea about the product. 
Now, eight products is a lot to think about in one go and we would like to recommend our favorites to help you. In our opinion, the Colzer and Aprilaire are currently two of the best products on the market. They are both ideal for small spaces, easy to operate, and can extract a decent amount of moisture from the entire crawl space. 
On that note, it is time for us to sign off. We will be back soon with many more guides and reviews. 
Until next time!
Related Links
13 Best Dehumidifier For Basement
Best Dehumidifier For Apartment
11 Best Dehumidifier For Bathroom
9 Best Dehumidifiers for Basements
10 Best Dehumidifiers for Mold
10 Best Urpower Essential Oil Diffuser
What Size Humidifiers Do I Need?
15 Best Commercial Dehumidifier