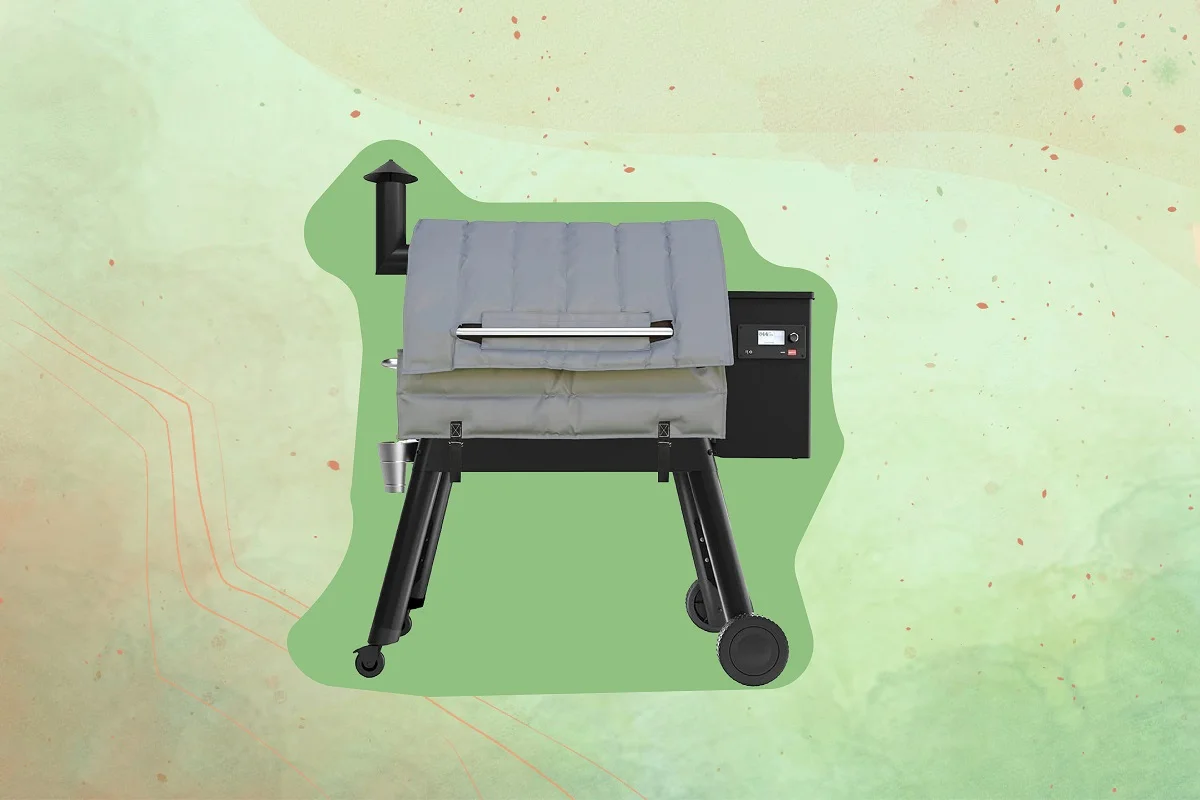 An insulation blanket is crucial to keep your smoker operating at peak efficiency and minimize heat loss. They come in all shapes and sizes, ranging from simple fabric to high-tech mesh or plastic. 
Insulated smoker blankets are designed to withstand water, snow, oil, and other outdoor elements. The thermal blanket will help insulate your expensive grill and even protect it from extreme cold weather. This is especially important if your grill is made of metal, as metal can become very cold and cause the food you're grilling to stick. 
Here are some brands you can consider to ensure your preferred smoker insulation blanket fits to maximize fuel efficiency. 
3 Best Insulated Blanket For Smoker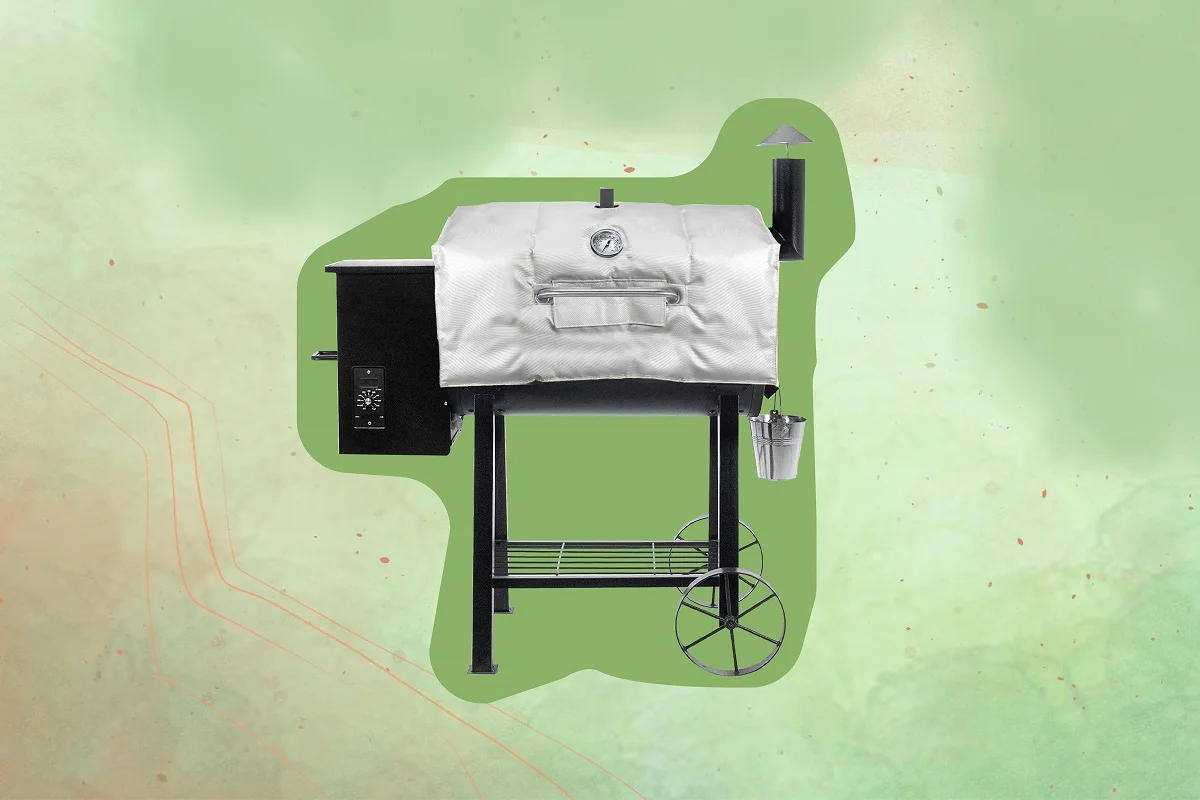 The Smokehouse is the best insulated cabinet smoker blanket made of a high-quality, durable material that will not tear or rip easily. You can use the blanket for many different types of smokers by cutting it accordingly.
Its unique design helps hot air circulate around the food, keeping it moist and juicy. The protective outer layer shields the blanket from cold temperatures, dust, and oil. At the same time, the inner insulated surface keeps the grill chamber warm, so you can achieve a consistent temperature even in freezing weather. 
The blanket can fit snugly with Smokehouse Big & Little Chief electric smokers. It also has securing mechanisms such as velcro and a dual layer of heavy reflective bubble sheets. Best of all is that you can check your cooking area by unzipping the velcro pad attachment.
Moreover, it is suitable for both front-loading and top-loading smokers to provide more control over your smoking process. It also helps cook the meat well and you can reduce pellet consumption to save more money while grilling.
Long story short, Smokehouse is the best compact insulation blanket, as it is completely secured and quite easy to use with your grill.
BBQ Butler Insulation Smoker Blanket is a perfect accessory for improving your grilling game in winter since the blanket maintains a consistent temperature inside the grill chamber. This is important when you want to cook the food evenly.
It is made from a high-quality, heat-resistant material that reflects heat back onto the food, ensuring the heat from the grill does not escape outside the simulated smoker blanket. As a result, it reduces cooking time and consumes less fuel.
The thermal blanket is designed to fit most smokers, so you don't have to worry about it being too big or small. It can easily wrap around a Traeger insulation blanket or Lil' Tex Elite smokers.
Most importantly, you can clean it quickly since it's machine-washable and proves more convenient than other thermal blankets, keeping the food warm and preventing it from sticking to the grill. If you live in a cold climate, you need to consider this thicker insulation blanket to enhance fuel efficiency in the cooking chamber.
Choosing the Stanbroil Insulation Blanket is better than using a smoker insulation tape to keep your grill insulated and protected from outside temperature. 
The blanket is carefully designed with fiberglass to withstand higher temperatures all year round, making it ideal for any smoker. It'll allow you to trap heat efficiently without any inconsistencies and prevent sparks or embers from escaping the smoker, thus reducing the risk of fires.
This insulated blanket is thick enough to enhance cooking efficiency and stand the test of time. You can save money on your energy bills and extend the life of your smoker by protecting it against harsh weather. 
In addition to being durable and heat-resistant, the smoker insulation blanket is  easy to clean. You can wipe it with a damp cloth or wash it off with a hose when it gets really dirty. 
In terms of size, the blanket is large enough to cover your entire grill smoker, ensuring that heat is evenly distributed and doesn't escape from the sides. Thus, this grill smoker blanket is your perfect choice for long-term investment.
Things You Shouldn't Do
If you're using your grill in cooler weather, you might be tempted to reach for a grill insulation blanket to help keep things warm. But did you know that you should not use insulation blankets with a grill when the temperature is above 40°F?
That's because most grills are not designed to be used with an insulated smoker blanket and can actually be a fire hazard. So if you're using your grill in winter, be sure to keep an eye on the temperature to prevent burning the insulation blanket.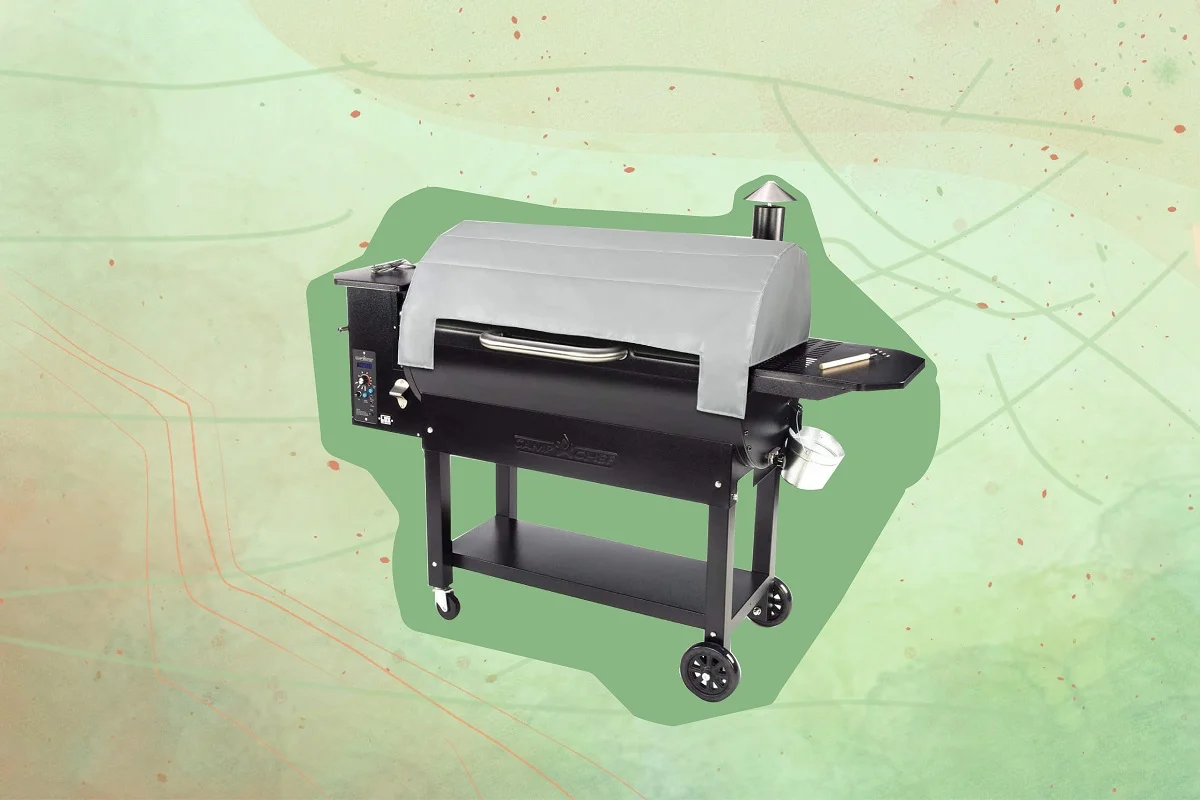 Insulated Blanket For Smoker Final Words
Invest in a good insulation blanket to cover your grill and prevent damage to your belongings. 
For instance, it can prevent moisture from penetrating the grill in winter but remember not to let ash and dirt from the pellet grills ruin your patio furniture. Smokers are also expensive, and if not appropriately insulated, they can be a fire hazard. 
When it comes to choosing the best insulation blanket, there are two things you need to review: the type of insulation you need and the climate you live in. That's it! 
We hope this article has helped you to consider the benefits of a thermal blanket for pellet grills/smokers. And now that you are aware of some of the best brands for insulated blankets, you won't have any difficulty in choosing the best smoker blanket for your grill.
If you liked this article, don't forget to check out our other informative piece on "can a pool test kit be used on an aquarium."
Tip
Unlike an insulation jacket, size does not matter when selecting an insulation blanket. Most insulation smoker blankets are designed with the "one size fits" all approach. But ensure you avoid the firebox area of your grill when wrapping an insulation blanket for keeping the grill clean and safe.