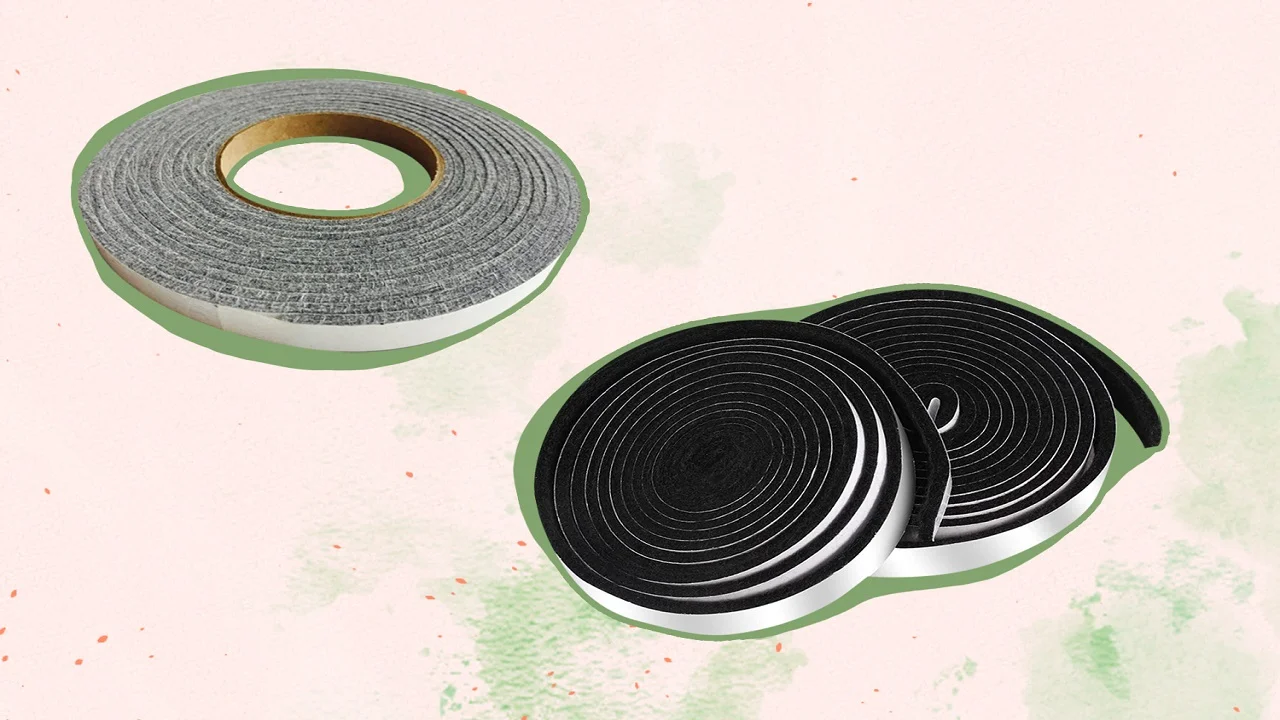 Smoker insulation tapes are one of the best ways to convert a non-insulated smoker into an insulated smoker since they are cheap and extremely durable. Besides, they enhance the overall cooking experience by maintaining a consistent temperature. 
Nowadays, most people prefer to use insulation tape to build the best insulated smoker. An insulation tape can protect the smoker from harsh weather conditions such as cold winds, rain, and dust. 
It also prevents heat from escaping the cooking chamber easily to improve the overall flavor of the dish. On that note, we have compiled this guide to help you understand the importance of a smoker insulation tape. 
When Do You Need To Seal A Smoker Door With Insulation Tape?
When it comes to smokers, it is quite natural for some smoke to escape while cooking. However, smoke plays a very important role since it adds a lot of flavors while smoking a dish. It also helps to make the meat tender and juicy, so you shouldn't let excess smoke escape from the smoker door since it prevents the dish from cooking properly. 
There is nothing to worry about since you can use insulation tape to prevent this from happening. Also, if you are looking for more options, an insulated blanket for a smoker is a good alternative since it covers the exterior surface entirely. 
What Are The Benefits Of Sealing A Smoker Door? 
Apart from adding extra flavor and making the meat more tender, there are several other reasons for sealing a smoker door: 
1. Temperature Control 
According to most professionals, one of the best ways to prepare a perfectly smoked meal is by managing the cooking chamber temperature. Ideally, the meat should be cooked at a low and consistent temperature since it helps to bring out its tenderness. It is therefore important to ensure that the smoker door is sealed properly to prevent heat loss. 
2. Air Flow 
Another effective way of regulating the temperature in the cooking chamber and ensuring that the fire doesn't go out is by maintaining the airflow. Most smokers have inbuilt air vaults or dampers which provide better airflow within the cooking chamber. 
However, some models do not have such features to facilitate proper airflow, and gaps between the smoker door can hamper the cooking process. It is essential to seal the smoker lid properly with insulation tape as you don't want air escaping or entering the cooking chamber. 
3. Better Fuel Management 
If a smoker's door is not sealed properly, you must cook the food at a high temperature to get the desired results. But cooking food at high temperatures requires extra fuel, which can be expensive. 
Insulated smokers don't require excess fuel as they cook food at a consistent temperature. So, sealing the smoker door can help reduce expenses and prevent fuel from getting wasted. 
4. Prevents Dust From Entering The Cooking Chamber
A sealed smoker door can prevent dust and other foreign particles from entering the cooking chamber. Most smokers are designed for outdoor use, which makes them prone to dust and foreign particles. By sealing the door, you can reduce the chances of dust particles contaminating the food while cooking. 
More Options For Sealing A Smoker Door 
When sealing a smoker door, there are various products and materials you can use to get the desired results. Here is a list of some of the best ways you can seal your smoker without any fuss:  
1. Silicone Gasket 
A silicone gasket or a smoker gasket is one of the best ways to prevent a smoker from leaking heat and air since silicone can handle high temperatures. Another interesting fact about a smoker gasket is that it is designed to be flexible and capable of withstanding compression at high and low levels. 
Smoker gasket tapes are usually very easy to apply since they come with adhesive backings that help them stick to the smoker's metal surface. Moreover, silicone is a waterproof material, so you don't have to worry about steam ruining the adhesive nature of the seal. 
2. RTV Sealant 
RTV sealants can be easily found online since they are used for all sorts of general repairs done in the house. This sealant is primarily made from silicone because it is heat resistant and extremely durable. 
Before applying the sealant, make sure to remove any previous sealant from the door's surface. If the residual sealant is stubborn and hard to remove, you can use a degreaser. 
Once you have cleaned the surface, apply the RTV silicone as one continuous bead. You can then proceed to use your fingers to flatten the paste till it spreads out evenly and let it cure for 24 hours. 
3. High-Temperature Caulk 
Another common option for sealing a smoker door is a high-temperature caulk. This product is usually made from a bunch of materials such as rubber, latex, polyurethane, or silicone and you can use it as a sealant or adhesive.
However, it can become extremely rigid and the seal can easily crack after some time.
Related Products Used For Sealing Smoker Doors 
1. LavaLock High Temp BBQ Gasket Smoker Seal 
The LavaLock High Temp BBQ Gasket is made with DuPont(™) Nomex High Opsy blended fiber, which is extremely durable and flame retardant. Thus, most smoker manufacturers prefer to use this gasket since it can last long without getting damaged. 
It also comes with a proprietary self-adhesive side which allows it to stick to any surface instantly for a smooth installation. Besides, the quick pressure cure technology ensures that the seal doesn't take too long to cure itself. 
Another interesting fact about this smoker gasket is that it is compatible with all types of lids, doors, and surfaces. 
2. Fireblack High Temp BBQ Smoker Gasket 
If you are looking for insulation tape that can provide better efficiency while cooking, then Fireblack High Temp BBQ Gasket is one of the best options for the task. It is available in different sizes, and the self-stick technology ensures the gasket remains in place without falling off. 
Once you have installed the seal, you should give it a few hours to cure completely before using the smoker. This will prevent dust and external temperature from altering the cooking conditions.  
3. Smoker Chef High Temp Seal Smoker Gasket 
The Smoker Chef high-temp seal smoker gasket is made from fire-resistant and fireproof gasket materials, allowing it to withstand high temperatures of up to 660℉. It also comes with high-quality, self-adhesive tape, allowing it to stick to the grill surface instantly.
This seal is designed to prevent smoke leakages while cooking, which helps maintain a consistent temperature within the grill. Another interesting feature of this product is that it has a universal fit and is compatible with all types of smokers, grills, and fireboxes. The brand also offers a full refund if you don't like the product after purchasing it. 
4. BAIPOK High Temp Nomex BBQ Gasket 
The BAIPOK High Temp Nomex gasket is made from premium blended material which doesn't burn or melt easily from high heat. It is compatible with all types of smoker doors, and is extremely affordable. 
We were also impressed by the self-stick seal design since it prevents the seal from falling off or breaking easily. Moreover, the product is a good sealing option as it has received positive customer reviews for its design and functionality. 
How To Build An Insulated BBQ Smoker 
If you want to know how to build an insulated BBQ smoker, your first step should be to prep the surface. We highly recommend you clean the smoker doors' exterior surface to remove all sorts of dust and foreign particles.
Once you have cleaned the smoker, your next step is to measure the dimensions to use the exact amount of insulation required for the task. While applying the insulation tape or gasket, you must ensure that the surface is dry. If the surface is slightly damp or wet, it can prevent the self-adhesive side from sticking properly. 
After applying the tape, you will need to give it some time to cure before you can finally use the smoker.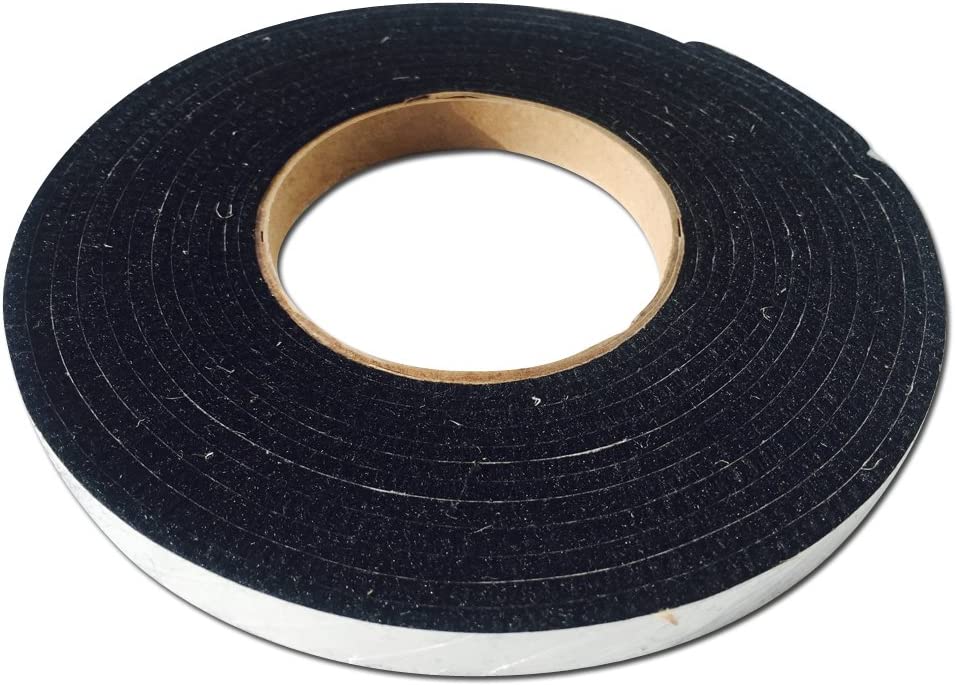 Smoker Insulation Tape Conclusion 
Before signing off, here are a few tips to help you use insulation tapes better. 
Firstly, always make sure to measure the dimensions of the smoker before lining it with the tape. This way, you will have a better understanding of whether the smoker requires more tape or not. 
And while lining the edges of the smoker, you need to ensure that the tape is spread out evenly. If the tape is not spread out evenly, heat will escape easily and slow down the cooking process. Besides, you should always check the instructions provided by the manufacturer while applying the smoker tape.
Tip
Never insulate the inner walls of the cooking chamber with insulation tape because it can easily catch on fire and ruin the smoker.