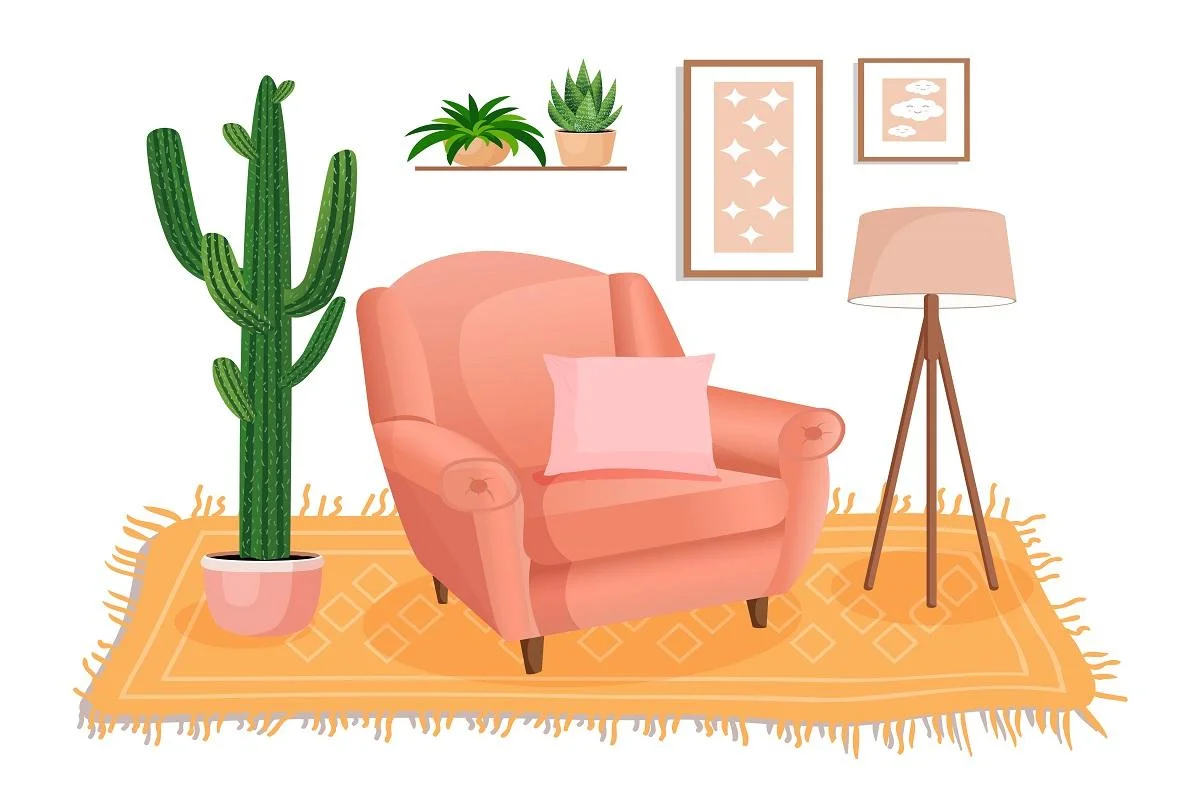 Your recliner can indeed serve you for many years. But that is only possible when you take proper care of it. 
To prevent your recliner or leather chairs from everyday wear and tear, it is an absolute must that you find the right slipcover. However, you need to keep in mind that durability is not the only thing you can think about. 
If your recliner is in the living room, you must find a slipcover that also looks elegant and goes with the existing décor. When done right, your furniture will get a reupholstered look. The problem, however, arises when you visit the market to buy one as there are thousands of options that will leave you confused. 
To help you, we have designed this guide with the top 7 products you can try. So, let's take a look!
Top Recliners Slipcovers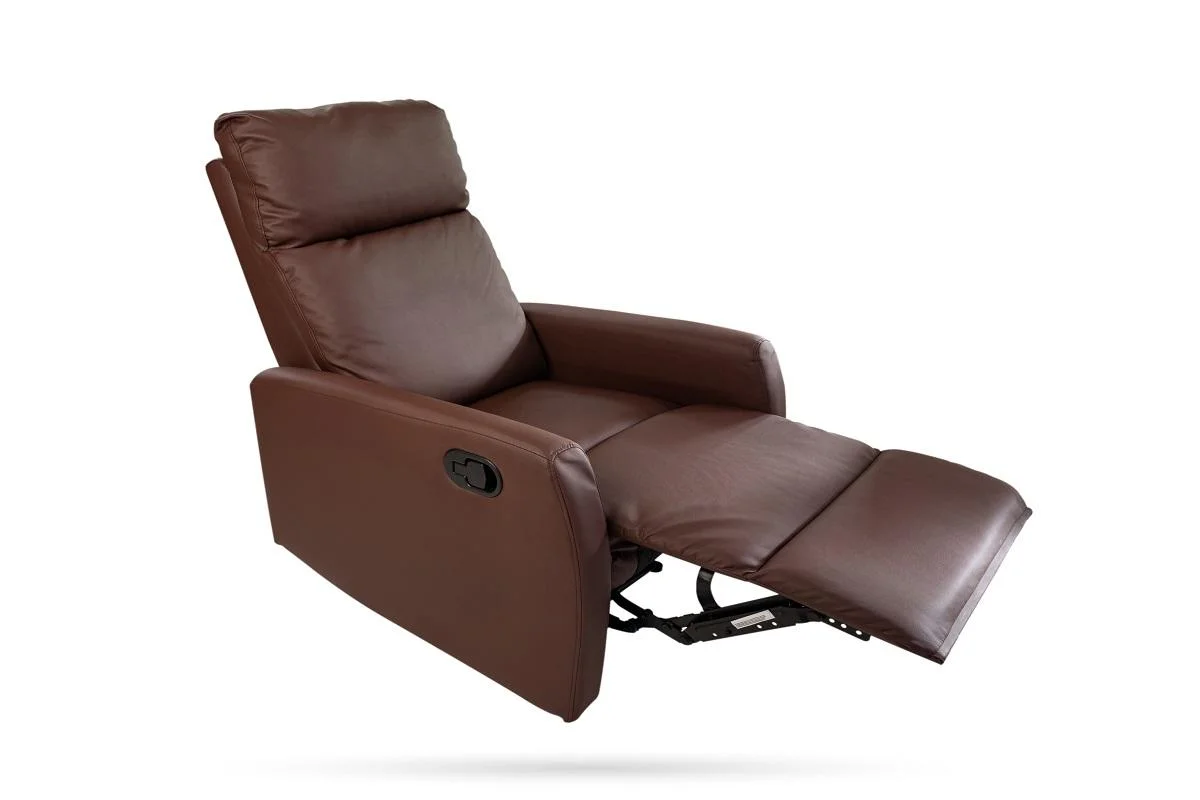 One of the first recommendations that we have for you is the Easy-Going Recliner Stretch Sofa Slipcover. To protect your recliner from daily wear and tear, it is best that you give this option a try. The designers have paid special attention to ensure that it fits your oversized recliner well.
Why Did We Like It?
The slipcover comes in 4 parts, and it will fit your sofa like it has been made specifically for the purpose. This is one of the best recliner slipcovers as it comes in separate parts to make sure that it fits every part of your recliner well. 
It has elastic straps that secure the cover nicely to the recliner. Apart from that, the material of the slipcover requires a special mention as it is made up of high-quality polyester-spandex blend, enhancing the durability and flexibility of the product manifold. Extra points to the manufacturers for choosing the right material, which makes the slipcover extremely huggable and stretchable. 
Moreover, maintaining this item won't be bothersome. Once it gets a little dirty with use, put it directly into the washing machine and set it for a mild machine wash. But keep in mind that in order to maintain the high-quality fabric, it is best that you use mild detergent for cleaning. 
What Could've Been Better?
The only issue with this item is that it is not waterproof and can get damaged in case there is a sudden spillage of liquids. In case the liquid seeps deep under the layers, it would be difficult to take the stains out. So, if you have kids in the house, you might have to reconsider. 
Pros
Made of good quality fabric

Fits snugly

Easy to wash

Requires less maintenance
Up next, we have the H.VERSAILTEX Stretch Recliner Slipcover on the list, which is popular among users for the extra soft and plush feel that it delivers. What makes this recliner stand out among its contemporaries is that it comes with a footrest that wraps nicely beneath it and delivers an excellent fit. 
Why Did We Like It?
If you are looking to add a luxurious touch to your living space, this is one of the best recliner covers to try. It is made of plush velvet fabric, and therefore, looks fantastic while being soft to touch. You would be surprised by the versatility that it puts on the table and is suitable for manual and electric recliners alike. 
Moreover, we scored this product high on the ease of use that it offers to the users. There is a right-side handle, side pockets, and a continuous footrest, making it super easy for the user to put on the slipcover. There are also two elastic loops present at the back corner, which ensures that the fit is top-notch. 
Other than that, it is super convenient to install this item. There are proper instructions printed on the manual that you will find in the package. Not to mention, the elasticized bottom makes it easy to put on the slipcover and make sure that it stays in place. 
What Could've Been Better?
Despite being made of excellent quality material, it is essential to note that it is not suitable for an oversized recliner. If you use it on one, it will be pretty difficult for you to get the fabric tucked in and will only give the recliner partial coverage. In the worst case scenario, the elastic edges won't really sit well. 
Pros
Lasts for a long time

Easy to wash and maintain

Simple to install

Comes with detailed user instructions
Cons
Not suitable for oversized recliners
The Great Bay Home Modern Velvet Plush Recliner Slipcover is so plush and velvety that you won't be able to resist cuddling on it. This high-quality polyester slipcover will have you at hello! It is super comfortable and adds a dash of style to your room.
Why Did We Like It?
This recliner cover is made of 95% polyester and 5% spandex and hardly experiences any wear and tear with use. It can easily last for a few years with little to no maintenance. The spandex-coated outdoor fabric is also super soft and will help you take long naps on your recliner. 
Furthermore, it is one of those recliner covers that provide the ultimate protection to your furniture. Once you put it on, your recliner will be protected against dust and stains. Even if you have children in the house, this cover will make sure that no harm is caused to your recliner.  
Moreover, you can rest assured that when you put it on correctly, it will stay in place and not move much as it is slip-resistant. You will find a helpful installation guide on the package, and that, along with the elasticized bottom, will make installation extremely simple. 
What Could've Been Better?
Unfortunately, on receiving the product, we noticed that the side pockets on this recliner slipcover were two shades darker than the rest of the cover. It looked a little odd, honestly, when viewed from particular angles. If this problem had been rectified, we would have scored this product even higher. 
Pros
Easy to clean

Super comfortable to sit on

Lasts for a long time

Made of thicker fabrics
Cons
Colors of the side pockets do not match
Next up, we have the Easy-Going Recliner Sofa Slipcover. This has managed to garner much popularity in the last few years because of the exceptional workmanship that goes into its making. The faux suede fabric is of excellent quality and is relatively easy to maintain.  
Sale
Why Did We Like It?
The first thing to take note of about this product is its exceptional build quality. It comes in an elegant quilted texture that adds a great deal of definition to the piece. 
The microfiber is pretty thick and will last for a long time with minimal maintenance. Plus, because it is water-resistant, its lifespan is considerably extended. 
Coming to maintenance, as we have mentioned already, it is super convenient. You can put it directly in your washing machine for a quick wash. A word of advice: Refrain from using bleach or harsh detergents as that might damage the color of the furniture covers. 
Lastly, what adds to the ease of use is the fact that it comes with elastic straps that prevent the slipcover from sliding. So, even if you are sitting on it for a long time, it will remain in place and not move an inch. 
What Could've Been Better?
While we have no complaints about the quality of the product, we need to mention that it does not come with a proper instruction guide. So, unless you have prior experience of using recliner covers, you might find it challenging to put this slipcover on the recliner. 
Pros
Maintenance is easy

Durable product

High-quality build

Cleaning is simple
Cons
Does not come with proper user instructions
We are almost reaching the end of our list, and next up, we have the Prince Deco Stretch Recliner Slipcover. Thanks to the high-quality blend, it is super comfortable to use, and no doubt looks stellar. 
Why Did We Like It?
This recliner chair slipcover comes in a range of colors, and there is one for everyone. It is made of polyester and spandex blend and delivers a soft texture that will make you want to sit on the recliner for long. The thick knit material gives the recliner cover an exquisite look and will surely catch everyone's attention. 
And this recliner cover not only offers versatility in terms of colors but also in the types of recliners that it is suitable for. So, you can go for this option irrespective of whether your recliner chair is manual or electric. 
Not to mention, we loved the shrink-resistant feature that ensures that the fits stay well even after multiple washes. It is super easy to clean too; you can wash it by hand or put it in the washing machine. 
What Could've Been Better?
A word of warning: This item is not waterproof. So, if any liquid falls on this thick material, there is a chance that it will seep in and leave permanent stains. If you accidentally drop something on it, we suggest that you wash it immediately. 
Pros
Easy installation

Available in a range of colors

Very stretchable

Soft to touch
To enjoy a cozy experience on your recliner, try the Rose Home Fashion RHF 4 Separate Piece Velvet Recliner Slipcovers. The soft velvety material is soft to touch and makes sitting on it super comfortable. 
Why Did We Like It?
What makes this recliner cover stand out is the premium quality fabric that goes into its making. Owing to the quality, the material is pretty stretchable and can even fit an oversized recliner. Putting on and taking off this cover for maintenance work is simple. 
Other than that, we couldn't help but marvel at the excellent build quality of the slipcover. The knitting is super neat and will ensure that the slipcover stays in place even after hours of use. So, your sofa will always have a clean look and will not be ruffled. 
And when it comes to convenience, this product gets some extra scores. You will find side pockets on it that can be used to keep phones or books while you take a nap. The side pockets work as a great storage place. 
What Could've Been Better?
The only complaint that we have is with its packaging quality. On receiving the product, we noticed that the box in which it was delivered was tapered around the corners, and we were worried if the product was safe. Luckily, it was!
Pros
Made of high-quality material

Excellent build

Comes with storage pockets

Easy to clean
Cons
Packaging needs to be improved
There was no way we were going to wrap up our list without having mentioned the MarCielo FBA Recliner Slipcover Burgundy. This furniture cover is suitable for most sofas, recliners, love seats, and even chairs, making it very versatile and popular among users. 
Why Did We Like It?
When you are looking for a full-coverage slipcover for your recliner, this can be the best bet. It is made in a way that it can enwrap your recliner completely, thereby protecting it from unwanted damage, stains, and, most importantly, everyday wear and tear. 
Moreover, the versatility that it puts on the table is nothing short of incredible. It is a one-size-fits-most slipcover and is suitable to be used on most types of chairs and recliners. The fit is perfect, and the slipcover stays in place without shifting or moving. 
Most importantly, maintaining this item is pretty convenient. Once it gets dirty, you can simply send it for a machine wash and let it dry naturally. It is wrinkle-resistant and does not develop creases at all. Other than that, you will also find side pockets on it where you can store essential items.
What Could've Been Better?
Unfortunately, we were not really happy with their customer support team. We had a few queries, and we got a response very late on reaching out to them. To be honest, we expected a more prompt reply from a brand as good as this one. 
Pros
Provides full-coverage

Build to last

Easy to maintain

Simple installation process
Cons
Customer service needs improvement
Recliner Slipcovers Buying Guide
Now that we have given you a detailed round-up of the top products, were you able to make a choice? 
We understand if you are facing some trouble in making your decision. Actually, there are a few other factors that you need to take note of to understand what would be the best pick for you.
Let's take a look at some of those factors!
1. Coverage Provided By The Recliner Slipcover
When choosing recliner slipcovers, you can opt for two types of coverage: full or partial. To be honest, there are advantages and disadvantages to both and you should select one that works best for you. 
If you choose to go for a full coverage recliner cover, it will no doubt deliver a reupholstered look to the recliner. However, you need to keep in mind that full coverage slipcovers are a task to put on and take off. 
Partial coverage recliner covers, on the other hand, are quite easy to put on. But they mostly look like a shield and would not cover your recliner in entirety. So, the chances are that some portions of our worn out recliner might still be visible after you put on the slipcover. 
2. Maintenance
Keeping your slipcover in the right condition, especially when it is a full-coverage variant, can be pretty challenging. You might need to send it for a wash often if you have kids or pets in the house. In case you have problems washing it frequently, it is best that you go for one that is waterproof.  
If the slipcover is not waterproof, at least check if the fabric is good and that the color will hold even after multiple washes.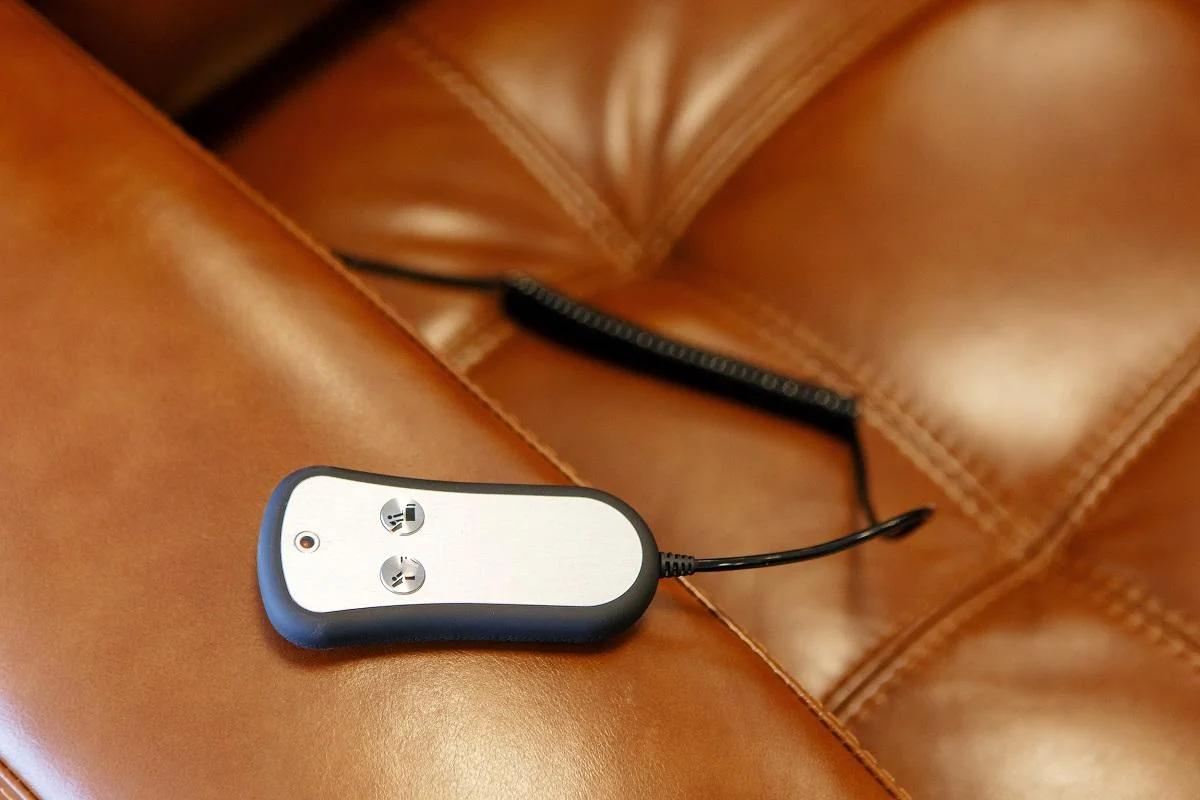 Verdict
That's all we have for you today!
We hope that learning about the best recliner chair covers has been fun so far and that you won't face trouble in selecting one anymore. Making the right choice is essential because your recliner needs special care, especially when you have children in the house. 
If you are still having second thoughts, let us help by letting you in on our favorites. The Easy-Going Recliner Sofa Slipcover takes the award for being an all-round model. Apart from that, if you are looking for an item that is easy to install and maintain, we would suggest that you give the H.VERSAILTEX Stretch Recliner Slipcover a try. 
For any suggestions that you would like to share with us, feel free to write to us in the comments box below. And for more exciting reads, do not forget to keep a watch on this space. 
Until next time, bye! 
Related Articles
8 Best Battery Pack For Power Recliners
11 Best Leather Recliner Chair
Best Massage Chairs & Recliners
How Many Types of Massage Chairs Are There?