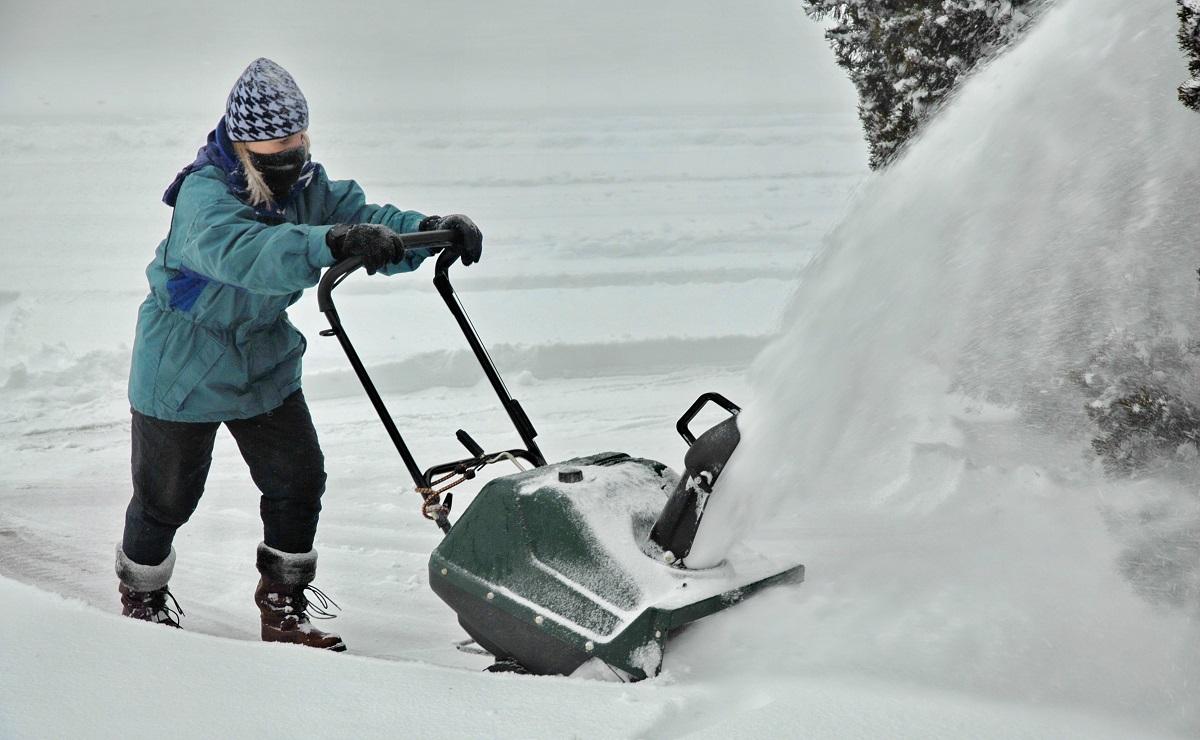 If you're anyone who has ever spent time looking to buy the best snowblower, then Cub Cadet is a name that you're undoubtedly familiar with. All the products in this article are discontinued products and not found in the market.
The brand itself is over 50 years old and has a track record of producing quality outdoor power equipment. Especially, its range of snowblowers provides superior service and helps you clear the snow from your property in no time.
However, even when it comes to Cub Cadet snowblowers, there are quite a few models to choose from. So, how can you decide on the best one? To help you do just that, we've compiled a list of the top three Cub Cadet snowblowers on the market. What's more, to make the selection process easier, we've even included a handy buyer's guide to help you out.
Let's get straight to the deets, then!
Top Cub Cadet Snowblower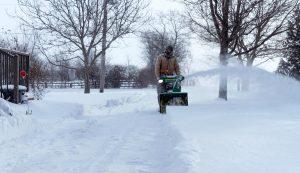 3X30PRO
This three-stage snowblower from Cub Cadet is suitable for domestic as well as commercial premises. It's faster and more powerful than any single or two-stage snowblower on the market and can help you get your property snow-free in an instant. 
Why Did We Like It?
We used this model for clearing some tough snow, and we're pleased to report that it worked like a charm. The build quality is tough to match, and the trigger-controlled electric start and steering lend incredible maneuverability to it.
We like how the impeller, accelerator, and auger of this model all conform to 14 inches of diameter. This helps to make the snow removal process a cinch; at the same time, the substantial 30-inch clearing width and 23-inch intake height let you tackle most snow removal jobs with ease.
At the heart of this machine is the powerful 420CC engine, which is enough to remove snow over 23 inches in depth. Coupled with this, you get 16-inch tires with X-Trac treads that ensure it remains stable even on rough terrain. Add to that the two reverse and six forward speeds, and you've got a snowblower worth the price.
What Could've Been Better?
Quality-wise, there's nothing to complain about this product. The only gripe that we have is the price tag, which is rather hefty. Most homeowners won't be willing to shell out such top dollar for a snowblower that they'll use only during winter. 
Pros
Easy to clean

Long-lasting performance

Ergonomic design
2X26HP
Our next recommendation is the 2X26HP two-stage snowblower from the same brand. Though it's a step down from our previous three-stage snowblower recommendation, there's ample reason why this model features on our top three options. Just take a look at the details and see for yourselves.
Why Did We Like It?
After using this snowblower on countless occasions, even after a heavy snowfall, we can vouch for its performance, which is impeccable by any standards. On top of that, it has an ergonomic design that makes using it a breeze.
The impeller on this model is 12 inches, and the steel auger with serrations helps to remove snow without any blowback. Add to that the 26-inch clearing width and 21-inch intake height, and you can get more done with this machine than most other two-stage blowers.
The 16-inch X-Trac tires provide ample traction on slippery surfaces, and the skid shoes are rust-resistant as well as reversible. What's more, the chute has a 200-degree rotation, which helps you throw the snow as far as and in any direction you want.
What Could've Been Better?
We felt that the speed settings could use significant improvement, in particular the F1 gear. Also, pressing down on the drive train lever for prolonged periods can be a nuisance if you're of average height.
Pros
Equipped with LED lights for excellent visibility

Can be operated with one hand only

Powerful engine
Cons
Speed settings could use improvement
221LHP
While single-stage snow-blowers don't make the cut for commercial use, the 221LHP from Cub Cadet is certainly a unit to reckon with for domestic use. Ideal for areas that don't see too much snowfall, this gas-powered unit is enough to clear your premises and driveway.
Why Did We Like It?
Though this single-stage 21-inch snowblower isn't much to look at, we're sure you'll be as pleasantly surprised by it as we were. For starters, the 208CC, 4-cycle engine delivers ample power and starts with an easy push of a button.
What's more, if you're low on gas, you can even power it by plugging it into a standard 110V wall outlet. The direction of throwing snow can be altered from the operator station, and there's even a 2-way joystick for pitch and chute control.
With the use of the joystick, you can operate the unit with a single hand. And if you need to remove snow after sunlight, the built-in LED headlight can help you out. Overall, a perfect bang for the buck.
What Could've Been Better?
The lack of self-propulsion makes using it a problem, especially for the aged. Apart from this one flaw, we didn't find much to complain about in this model.
Pros
Built-in headlight for 24-hour usage

Single-handed operation

Works on gas as well as electric power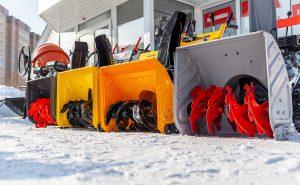 Cub Cadet Snowblower Buyer's Guide
So, now that you're done reading through our top three reviews, we're sure you're just waiting to dash out and get the model you require. But wait, there's a bit more to understand before you can make a purchase. 
Even among Cub Cadet snowblowers, there are many features and factors to consider to get the ideal machine. In this section, we're going to help you do just that with a buyer's guide that lists the most important factors you need to consider when buying a Cub Cadet snowblower.
The Engine Capacity
Without a doubt, this is the first thing that you need to look into when buying a Cub Cadet, or any other snowblower for that matter. The type of engine and its power capacity is vital to determining the efficiency of the operation. 
For most homeowners who experience light snowfall, a blower with 200CC, or even less, should suffice. However, for commercial use and in areas where there's heavy snowfall, at least 250CC engines are a must.
Intake And Clearing Capacity 
The intake and clearing capacity is essentially a measure of how much snow the blower can suck in and throw out at one go. This is determined by the width and height of the blower's housing. For residential properties, 18-20 inches of intake is enough; commercial machines require at least 24-32 inches of intake width. 
Number of Augers
The number of augers and their type also plays a vital role in the operation of the snowblower. Auger numbers usually correspond to the stage of the snowblower; naturally, the more the augers, the better the clearing operation.
Tire Type
Finally, pay special attention to the tire type, as this will determine the ease with which your blower can move on the ground. For those with regular walkways and driveways, tires of 6-10 inches size will be enough. In case you're going to work on uneven terrain, make sure you go for tires that are at least 12-15 inches in size. Also, make sure the tread has ample traction.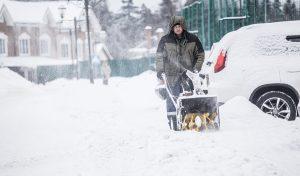 Verdict
So, there you have it! Our list of the best Cub Cadet snowblowers that money can buy. We're sure that with this review and guide at hand, you'll be able to make the best possible decision when buying your next snowblower.
In case you're still on the fence, we recommend going with the three-stage 3X30PRO. It has enough power and can help you clear snow in domestic as well as commercial settings. And if you're looking for a more affordable model, then go with either the 2X26HP or the 221LHP.
That's all we have for you as of now. Stay safe!
Related Articles
5 Best ATV Snowblower Attachments
51 Best Snow Sculpture Ideas to Consider this Season
What to Do When Your Snow Blower Won't Start
Ariens Vs Husqvarna Snow Blowers
Troy-Bilt Squall 2100 208cc 21″ Single-Stage Gas Snow Thrower
13 Best Snow Joe Electric Snow Blowers
4 Best Tractor Snow Blower Combinations
13 Best Single Stage Snow Blower
10 Best Snow Blowers For Large Driveways
9 Best Snow Blower for Wet Snow
3 Best Briggs and Stratton Snow Blowers
11 Best Snow Blower for Gravel Driveways
5 Best Commercial Grade Snow Blowers