Watching the snowfall can be a lot of fun, but when it comes to clearing it away, it can be a real drag. 
And let's face it, removing snow with a shovel can be a Herculean task! Not to mention the bad aches and body pains that accompany the job. That is where a snowblower comes in, and you will be surprised to see how much you can achieve with a good one. 
What's more! If you own a tractor, an ATV snowblower attachment can be easily connected to it, and this will remove piles of snow within minutes. 
Now there are various choices in the market, and it might become challenging to choose one. Hence, we decided to conduct the necessary research and came up with the top 5 ATV snowblower attachments of right now. Every product that is listed comes with its own set of pros and cons to help you make a choice. 
So, without further ado, read on! 
Top ATV Snowblower Attachments
]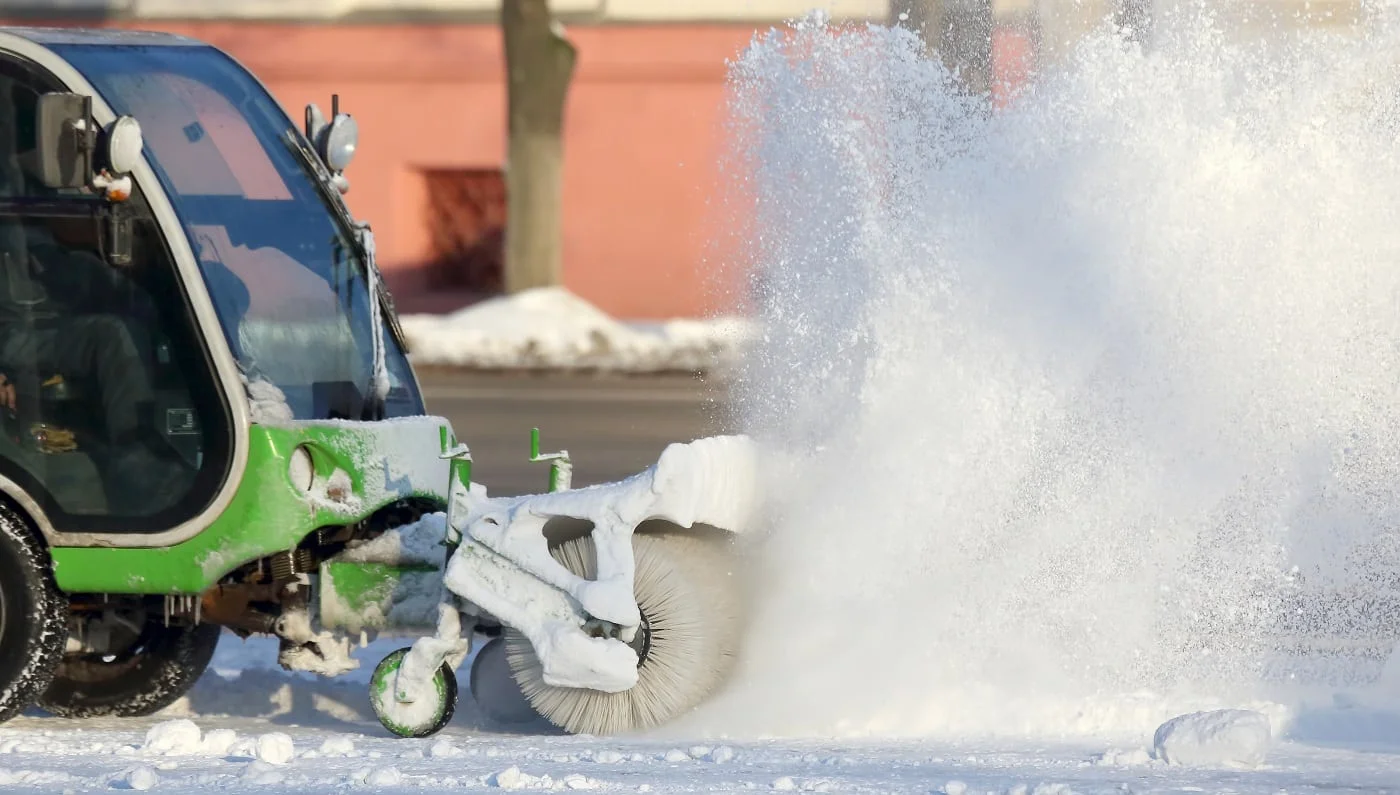 If you were looking for a versatile gadget that will help take care of all the snow accumulating around your property, the NorTrac 3-Pt. SBS60G Snow Blower is an incredible option. It fits tractors with 25 to 40 HP and works efficiently. We found this to be the perfect option to have around for the smooth removal of snow. 
Why Did We Like It?
To begin with, this product comes with a 60 inches clearing width that will help you move snow fast. If you live in a place where there is a lot of snow that needs to be cleared regularly, this option will work well. It can clear loads of stuff at once and throw it away at a distance of 40 feet. 
Now, if you are concerned about the crank chute, let us tell you that this manual crank chute can rotate up to 340 degrees, and will throw snow in any direction you want. To further guide the snow, this one also has a 5-position adjustable chute deflector. 
In addition to this, we loved the packaging in which it arrived. Since this is a heavy and bulky product, it is packed nicely in sturdy crates. We found that none of the parts were damaged or out of place. Also, the company shipped it immediately, and we received the product within 2 days.  
What Could've Been Better?
This was indeed a very useful device and helped us a lot in taking care of the accumulated snow. But there was a slight issue with the snow shoot adjustment crank as it dragged on the machine's major housing. But rest assured that you can adjust it and make it work smoothly. 
Pros
5-position adjustable chute deflector

Easy to assemble

It comes with a PTO driveshaft

Well packaged and ships quickly
Cons
Slight issue with the snow shoot adjustment crank design
One of our top recommendations is the BERCOMAC Versatile Plus Off-Road Snowblower, which is known to be reliable and user-friendly. It has very durable features and will tackle large jobs with ease. Read on to know more about its bells and whistles.
No products found.
Why Did We Like It?
This product comes with a heavy-duty gearbox that makes it easy to work with all kinds of snow. We were able to clear off all the snow very quickly, and guess what! Because of this sturdy box, it needs very less maintenance, and you will not need professional servicing very often. 
Secondly, it comes with a universal mount that makes it easy to attach to any tractor. We were able to attach it within 5 minutes, and that saved us a lot of time. The mounting system is versatile and will allow you to attach one end to the rear of your truck with the tow hitch. It also has adjustable features that will enable working with tractors of different heights. 
Moving on, it fits well with 2-cylinder Honda motors, which have a capacity of 20 HP to 24 HP. With a powerful motor, they can work on any terrain with ease. 
What Could've Been Better?
This product will work wonderfully for big yards where you need to take care of a lot of snow. But it is not a good fit for smaller gardens and yards, and you might find it difficult to work in small spaces with this. Make a note of this before purchasing, and you should face no issues. 
Pros
Heavy-duty gearbox

Durable and long-lasting

Powerful and reliable

It needs very little maintenance
BERCOMAC Premium 54" Off-Road Snowblower
Up next is another incredible product from the house of BERCOMAC. This premium 54" off-road snowblower comes equipped with a powerful 22HP Honda engine, which can be easily controlled by you. This is made for professionals and can handle very tough jobs. 
Why Did We Like It?
This is a fully electrically controlled device that can be handled from your vehicle itself. That means you can sit inside the vehicle with your heater on while plowing the snow away. Paired with a heavy-duty gearbox, it requires very little maintenance. 
It is also painted with a Type B belt system that helps improve the lifespan of the device. You can use it along with an electromagnetic clutch ensuring smooth and efficient performance. 
The brand has even thought of emergency situations and prepared for them. You will be getting an emergency shutdown option that will help switch off the machine in case anybody comes in the way all of a sudden. 
Also, this one is prepared to be used at night with a headlight kit. If you prefer working in the dark, no extra gadgets or lights need to be bought. 
What Could've Been Better?
We had a great experience with the product, but we did wish that the customer service was more responsive. We tried calling them on 2 occasions but were unable to reach them. Ultimately we consulted a local garage with our queries and got them resolved. 
Pros
Emergency shut down

Headlight kit for using in the dark

Can cut through high snow drifts smoothly

EPA certified

Reliable Type B belt system
Cons
Customer service is inefficient
If you were looking for a product that makes clearing snow easier, then the Husqvarna 587293701 ST42E is an excellent choice. It is very easy to work with and will help you clear away snow very quickly. We were truly impressed by its versatility and efficiency. 
No products found.
Why Did We Like It?
This is a 2-stage blower and works with an electric switch. You can switch it on and shut it down by just pressing a switch, and that makes it easy to operate. We will suggest this device for farmlands and large yards that need to be cleared. It is pretty big in size and can be used for racecourses too. 
Additionally, the pitch of its deflector can be changed, and you will be able to hold and change the direction in which snow needs to be thrown. It can turn a complete 180 degrees from the vehicle, and that will ensure error-free and flawless operation. 
Also, it has the ability to throw snow quite far, and that will also be beneficial. Just decide the spot and get started. We found this to be a boon for our farmyard and have been completely satisfied with it.  
What Could've Been Better?
This product comes with no lights, and that means you cannot work with it at night. Now you can get additional lights attached, but that will cost you more. But, this should not be a problem if you do not plan on working post-dark or you have good outdoor lights. 
Pros
Throws snow far

Easy to maintain

Very flexible
Clearing snow can be made extremely easy with this sturdy and durable device, The Titan Distributors Inc. Category 1, 3 Point 5' Snow Blower is ideal for tractors with a motor of 20 HP or more. This is made for heavy-duty work and will not disappoint you at all. 
No products found.
Why Did We Like It?
To start off, this is a sturdy 60 inches snow blower that will connect to your vehicle. It is paired with a PTO shaft that makes it easier to connect and power the taking-off process. We found that we could quickly clear snow with this powerful option. 
Secondly, it has a 60 inches cutting width, which will enable you to do the job faster. It can pick up an enormous amount of snow in one go saving energy and time. 
Now, if you are worried about the cutting-edge getting affected over time, don't worry as the machine comes with skid shoes. This will protect the road and land as well as make the edge more durable. 
Furthermore, they have very efficient customer service, and representatives will take your call immediately. I loved their exceptional communication abilities, and they were able to answer our queries well.  
What Could've Been Better?
The only drawback that we found with this device is that there was no manual included in the pack. This can be troublesome, especially if you are a novice and have not operated a snowblower before. We would suggest that you watch Youtube videos before starting off with the assembly process. 
Pros
Comes with adjustable 5-inch skid shoes

It has a PTO shaft

Manual chute rotation and deflection

1-inch wide drive chain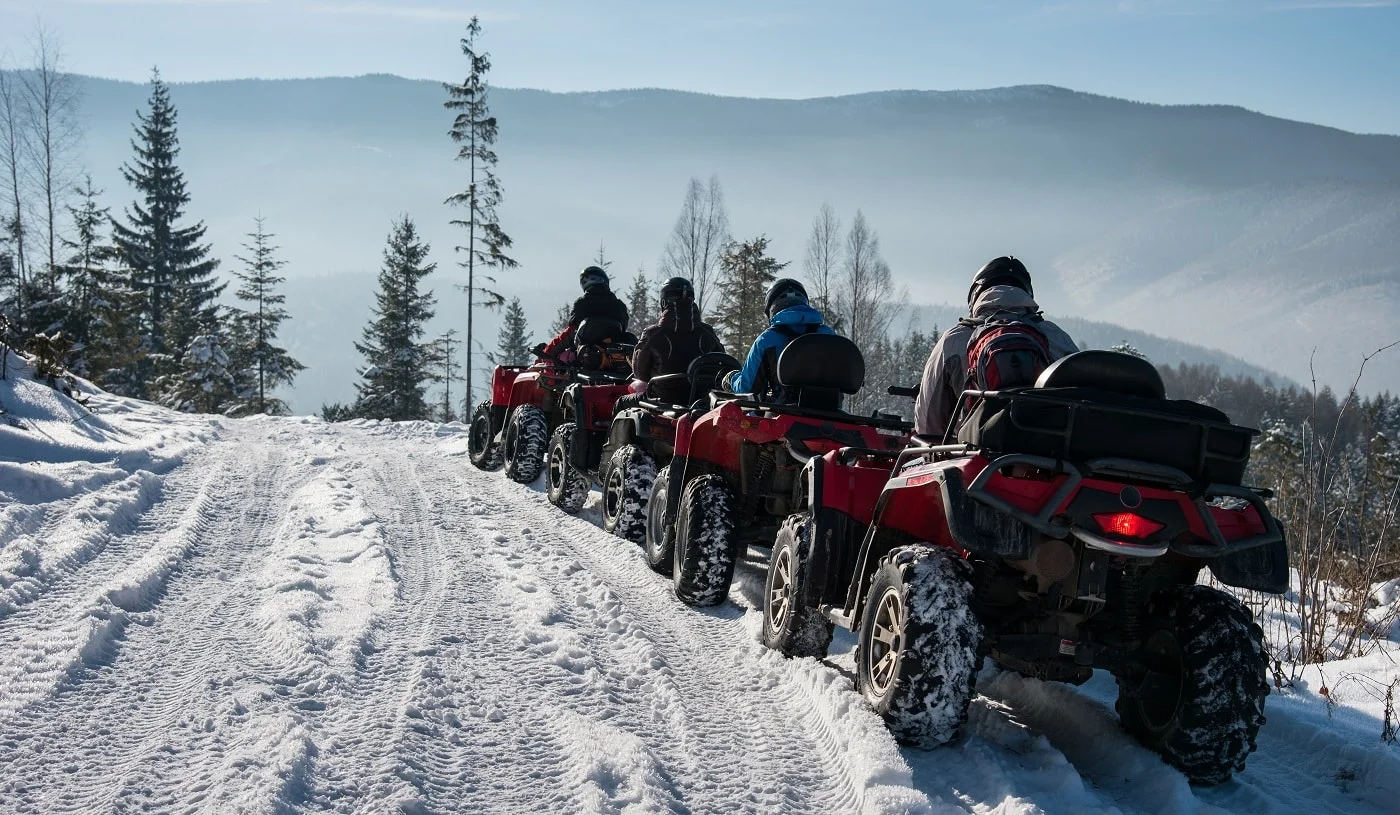 ATV Snowblower Attachment Buyer's Guide
Now that you know all about the top snowblower attachments let us take you through some of the important factors. These are key to making a choice and hence need to be noted down. Read on to know all about them. 
Size Of The Area
The amount of snow that falls will help you determine the kind of snowblower you need. Now yes, there is a difference in the amount of snow every year, but you can make an estimate and buy accordingly. Some machines are made to clear lighter snow and are smaller in size. These are easier to handle and will be more cost-effective. 
On the other hand, some machines will be better equipped to clear large amounts of snow. They might have chains for tires and sharp sawtooth blades, which will help in dealing with more snow. 
Kind Of ATV
The type of ATV will determine the kind of blower that you want. See to it that the ATV will be able to take the weight of your snowblower. If it does not fit well, then you might see reduced work power, and you will not be able to steer it around normally. The brand and weight are the 2 top things to consider, and make a note of it before purchasing.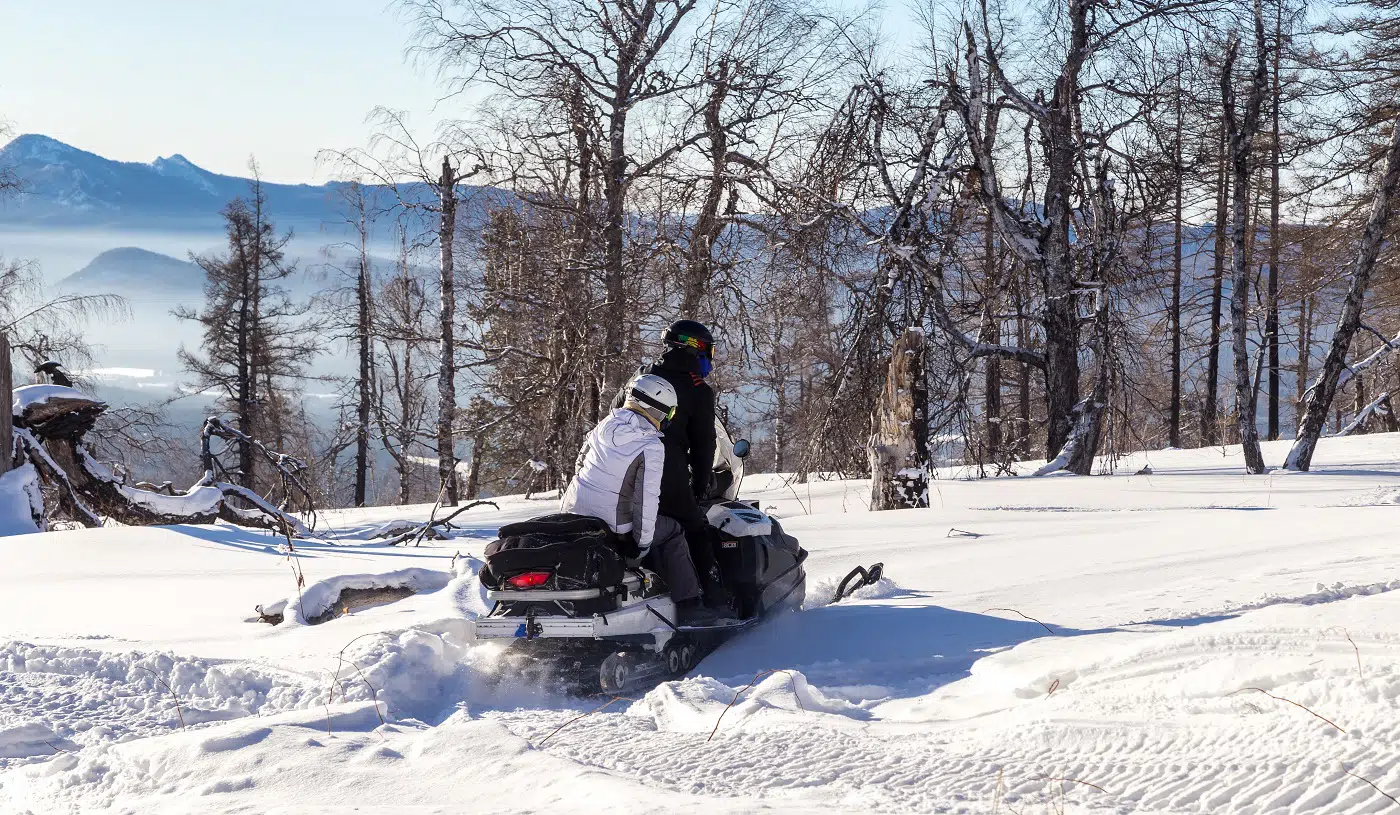 Verdict
A good snowblower should be easy to handle and use with your ATV. This is important and if needed, you can call up the customer care number to verify if it will fit well. You do not want to ship a heavy product and assemble it completely only to find out that it will not work. 
With this, we have come to the end of our guide. But before we sign off, let us take you through our favorites—the NorTrac 3-Pt. SBS60G Snow Blower is our personal favorite for its versatility. 
But if you want the most user-friendly model, then the BERCOMAC Versatile Plus Off-Road Snowblower will suit you well.  
On this note, we will take our leave. Happy shopping! 
Related Articles
51 Best Snow Sculpture Ideas to Consider this Season
What to Do When Your Snow Blower Won't Start
Ariens Vs Husqvarna Snow Blowers | Obvious Winner?
Troy-Bilt Squall 2100 208cc 21″ Single-Stage Gas Snow Thrower [Reviewed]
13 Best Snow Joe Electric Snow Blowers  
4 Best Remington Snow Blowers Reviewed | Buyer's Guide
How Much are Snow Blowers? [Costs & Maintenance]
13 Best Single-Stage Snow Blowers 
10 Best Snow Blowers For Large Driveways
7 Best Snow Brooms [Reviewed & Buyer's Guide]
4 Best Greenworks Snow Blower [Buyer's Guide]
9 Best Snow Blowers for Wet Snow
4 Best Simplicity Snow Blowers
3 Best Briggs and Stratton Snow Blowers
11 Best Snow Blower for Gravel Driveways
5 Best Commercial Grade Snow Blowers