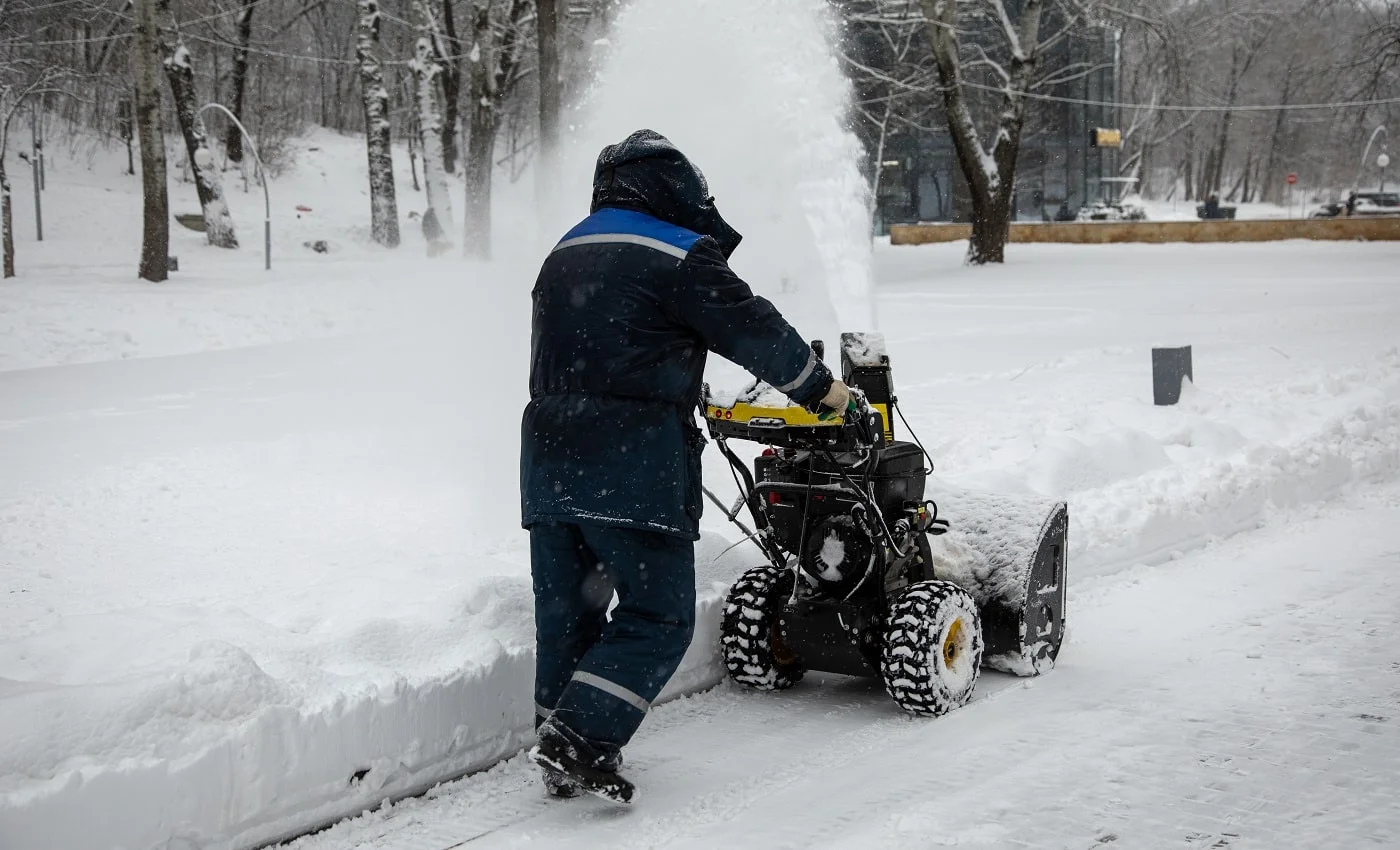 Like every other season, winter comes with its own share of enjoyable moments and genuine concerns.
Thus, while it calls for holiday cheer, it also requires you to deal with the piles of snow building up on your driveways and sidewalks.
However, that's not much of a problem if you have an ideal snow blower at home. It will eliminate the arduous labor of shoveling snow by effectively removing all traces of it.
Purchasing a product from a reliable brand will ensure that your snow blower offers the desired performance. Hence, you can go for brands like Cub Cadet, Yard Machines, or the best of them all, Remington.
Remington has been manufacturing some of the strongest and most durable snow blowers in the market. It has many products to offer, and in this article, we bring you the four best snow blowers that the company offers.
Read on to know more.
Best Remington Snow Blowers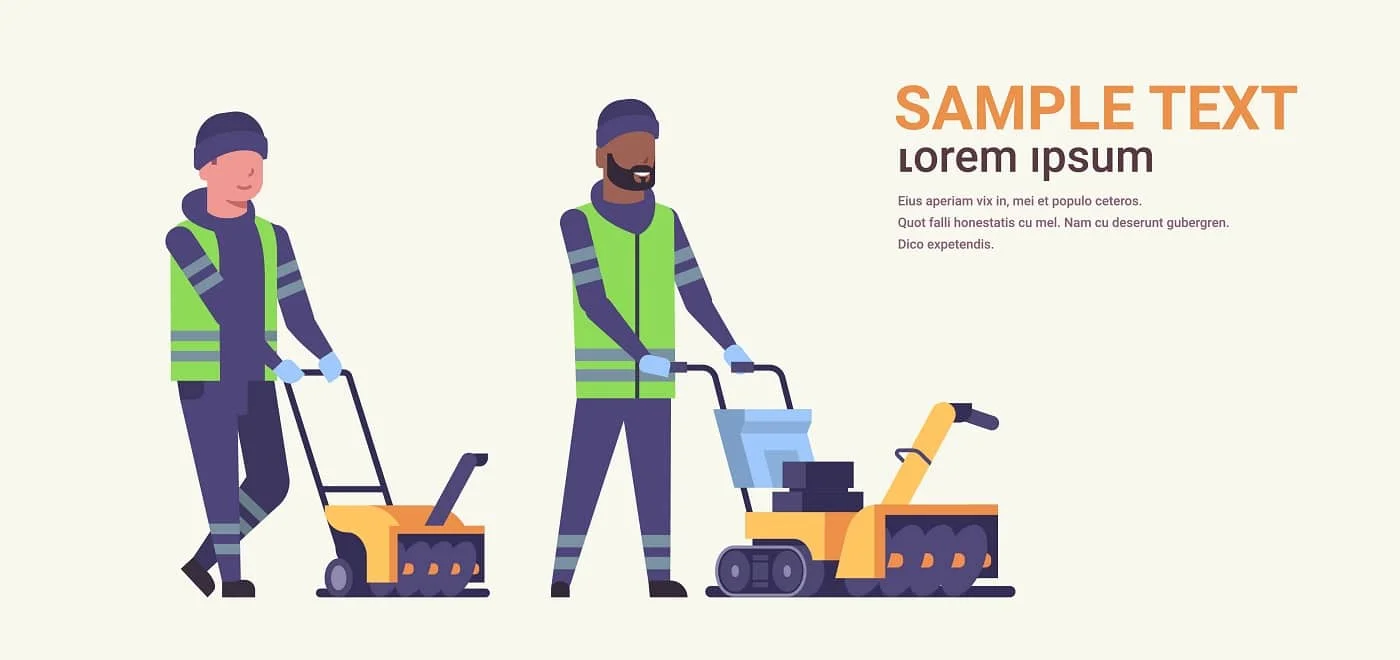 This product is an excellent choice for clearing deep snow accumulating on patios, walkways, and driveways. It is specially designed to start strong and provide more power to remove all types of snow easily and quickly.
Why Did We Like It?
Starting this snow blower is very easy and doesn't require any pulling like with ordinary snow blowers. You just have to plug it in and push the button, or use a recoil starter with a large mitten grip for an easy pull start. Note that the latter arrangement makes it easy to restart the blower even if you're far from the power source.
Besides, a great advantage of going for this product is that it offers a 24" wide clearing path and an intake height of 21". As such, removing much deeper snow from driveways and walkways becomes super easy.
Further, the 4-cycle engine of this snow blower doesn't require you to mix any oil and gas. It offers an overhead valve (OHV) configuration to provide you with maximum performance, durability, and power.
With the help of 2 reverse and 4 forward speed settings, the device lets you go slow for tougher tasks and fast during more favorable conditions.
Additionally, it consists of a two-stage snow throwing system, whereby a heavy-duty impeller helps throw the snow out of a chute behind the auger. Also, it lets you dig through the pile of snow at the end of the driveway.
What Could've Been Better?
Although we were satisfied with the performance of this snow blower, the packaging could've been better. When it was delivered, the operators manual and other important documents were kept in the same bag as the motor oil. When we opened the box, the manual was fully covered with oil. So, we had to find and refer to the pdf version online.
Pros
Starting the snow blower is very easy

Engine requires no mixing of oil and gas

Offers maximum performance and durability

2-stage snow throwing system
Cons
May not be packaged properly
The next product in line is this RM2140 snow blower, which is regarded as the most powerful single-stage snow blower. Having a 179cc engine, this machine is strong enough to carry out serious snow removal jobs around your house.
Why Did We Like It?
This product comes with a reversible shave plate made of polymer which enables a clean pass every time you move ahead. And like the other single-stage machines from Remington, it offers an intake depth of 13 inches and a clearing width of 21 inches. So, if you reside in a region that experiences moderate snowfall, this snow blower will fit the bill perfectly.
Moving on to the design, this machine has strong and durable 7-inch Deluxe Diamond tires, which prevent it from getting stuck in sticky snow. Added to this, the 2 quart fuel tank helps you to keep working with it without any pause. Notably, an auger-assist is also included in the machine to facilitate easy operation in snow. This is an advantage compared to the RM2460 snow blower.
Further, an E-Z chute rotation feature lets you throw the snow in the direction that you choose. And that's not all; this machine comes with a 2-year warranty from the brand.
What Could've Been Better?
While putting oil for the first time in the oil fill tube of the machine, we found that it overflowed easily. We even had oil burn off for a while and hence, had to buy some more oil to make sure that the level was safe.
Also, note that in comparison with the RM2460 snow blower, it has a smaller clearing width and intake depth. So, it may not be suitable for regions experiencing heavy snowfall.
Pros
Perfect for regions experiencing moderate snowfall

Strong tires prevent it from getting stuck

Lets you throw the snow in the direction you choose

Comes with a 2-year warranty
Cons
Fill oil tube may overflow easily
Having a more powerful engine than many other snow blowers, this machine is ideal for clearing large areas of snow much faster. This one is also a 2-stage snow blower, allowing you to do the job more easily even during extremely tough winter conditions.
Why Did We Like It?
As we mentioned earlier, this one is also a 2-stage snow blower like the RM2460 model. So how about a more comparative analysis? Because their basic features are more or less the same- a serrated auger style, a 4-cycle engine, and 2 reverse and 4 forward speed settings.
This snow blower has a couple of more superior features in comparison to the RM2460. First of all, its 243cc OHV engine offers a much more powerful and consistent performance than the 203cc engine of the latter product. Second, it can clear snow with a width of upto 28 inches, a capacity much greater than the latter product.
Another factor that puts this snow blower ahead is the set of large 15"x5" deep-tread tires which help to ensure ultimate traction and maneuverability. In comparison, the RM2460 has 13"x4" X-TRAC tires which offer a relatively lower control.
What Could've Been Better?
Although we were more than satisfied with the performance of this product, sometimes we found that the crank chute rotation was not working the way it should. Hence, the snow was often thrown in the direction that we weren't comfortable with.
Pros
Deep-tread tires ensure ultimate maneuverability and traction

Delivers a more powerful and consistent performance

Can clear snow with a width of 28 inches

Two-stage snow throwing system
Cons
Crank chute rotation may not work sometimes
Our next pick for you is this RM3060 model, which is the largest snow thrower that Remington offers. Thanks to the advanced features of this powerful product, you can easily work your way through the toughest of snow storms. Also, it offers a highly durable performance compared to many other products out there.
Why Did We Like It?
Whether you're faced with fresh powdered snow or icy snow packs, this efficient snow blower will deal with it easily, eating through the snow consistently. This is made possible by its intake height of 21 inches and an ultra-large 30-inch clearing width. Note that this makes the machine even more effective than the RM2860 snow blower.
Further, the snow blower is equipped with 16"x6.5" wide heavy-duty tires to provide maximum stability and a rear-drive system, so that your job becomes easier. What's more, an in-dash headlight and a powerful overhead chute makes clearing snow almost effortless, even during worst weather conditions.
Moreover, this machine has a serrated dual front auger that also chews into all kinds of snow and is powered by as many as 8 gears.
What Could've Been Better?
Although this product offers professional-grade results, initially the reverse gear self-propelled speed settings were showing some problems. At times, we had to adjust the settings repeatedly to make them work. However, later on the problem was solved.
Pros
Deals with all kinds of snow efficiently

Heavy-duty tires provide maximum stability

Rear-drive system makes slow blowing easier

Serrated dual front auger chews into all kinds of snow
Cons
Reverse speed settings may not work sometimes
Remington Snow Blower Buyer's Guide
Choosing the right snow blower is not a difficult task if you follow the right approach. Make sure you consider some key factors before moving on to choose an ideal option. A hasty decision will not only lead to a waste of money but will also give you partial results that are far from perfect. Here are some points that you need to keep in mind.
Ease Of Snow Removal
For choosing an ideal snow blower, you must ask yourself how easy you want the snow removal process to be. This can be determined by the levels of snowfall you experience each year.
For instance, in case of a low to moderate intensity of snowfall, buying a single-stage snow blower with a standard engine quality will be sufficient.
But if it is much higher, an advanced snow blower will be an absolute necessity. Choosing a lightweight or a self-propelled product will make snow blowing an easier task. Hence, these are key features to consider in such cases.
The Purpose
Note that commercial use of snow blowers is totally different from residential use. Machines that are used commercially will surely have to go through a lot more wear and tear. So, durable as well as powerful models will be required in such cases.
On the other hand, if you are buying it for your home yard, you may not need a machine suitable for commercial operations. An efficient machine with standard features will make for an ideal choice.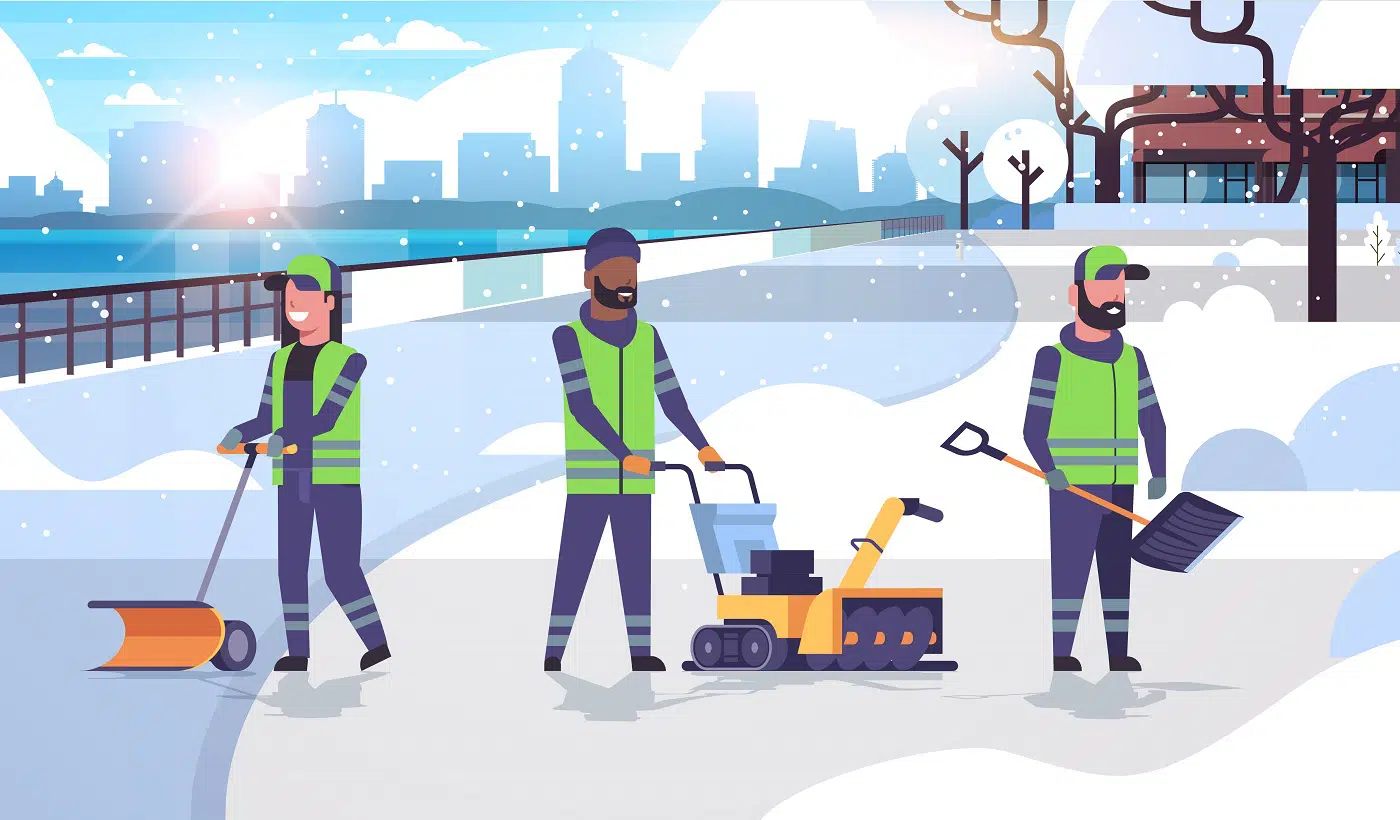 Verdict
With this, we come to the end of this guide and we hope it will be easier for you to choose the best snow blower now. But before we sign off, we would like to recap our favorites from the list.
If you are looking for a snow blower that would effectively clean low-to-moderate snow cover on your yard, the RM2140 Snow Blower will be an ideal choice. However, if deep piles of snow accumulate around your home every winter, then the RM2860 Snow Blower will be a great option to go for.
Let us know whether you agree with our verdict in the comments section below.
Till next time! Adios!
Related Articles
51 Best Snow Sculpture Ideas to Consider this Season
What to Do When Your Snow Blower Won't Start
Ariens Vs Husqvarna Snow Blowers | Obvious Winner?
Troy-Bilt Squall 2100 208cc 21″ Single-Stage Gas Snow Thrower [Reviewed]
5 Best ATV Snowblower Attachments  
13 Best Snow Joe Electric Snow Blowers  
4 Best Tractor Snow Blower Combinations  
How Much are Snow Blowers? [Costs & Maintenance]
13 Best Single Stage Snow Blower  
11 Best Snow Shovels Right Now
10 Best Snow Blowers For Large Driveways
3 Best Briggs and Stratton Snow Blowers
11 Best Snow Blower for Gravel Driveways
5 Best Commercial Grade Snow Blowers