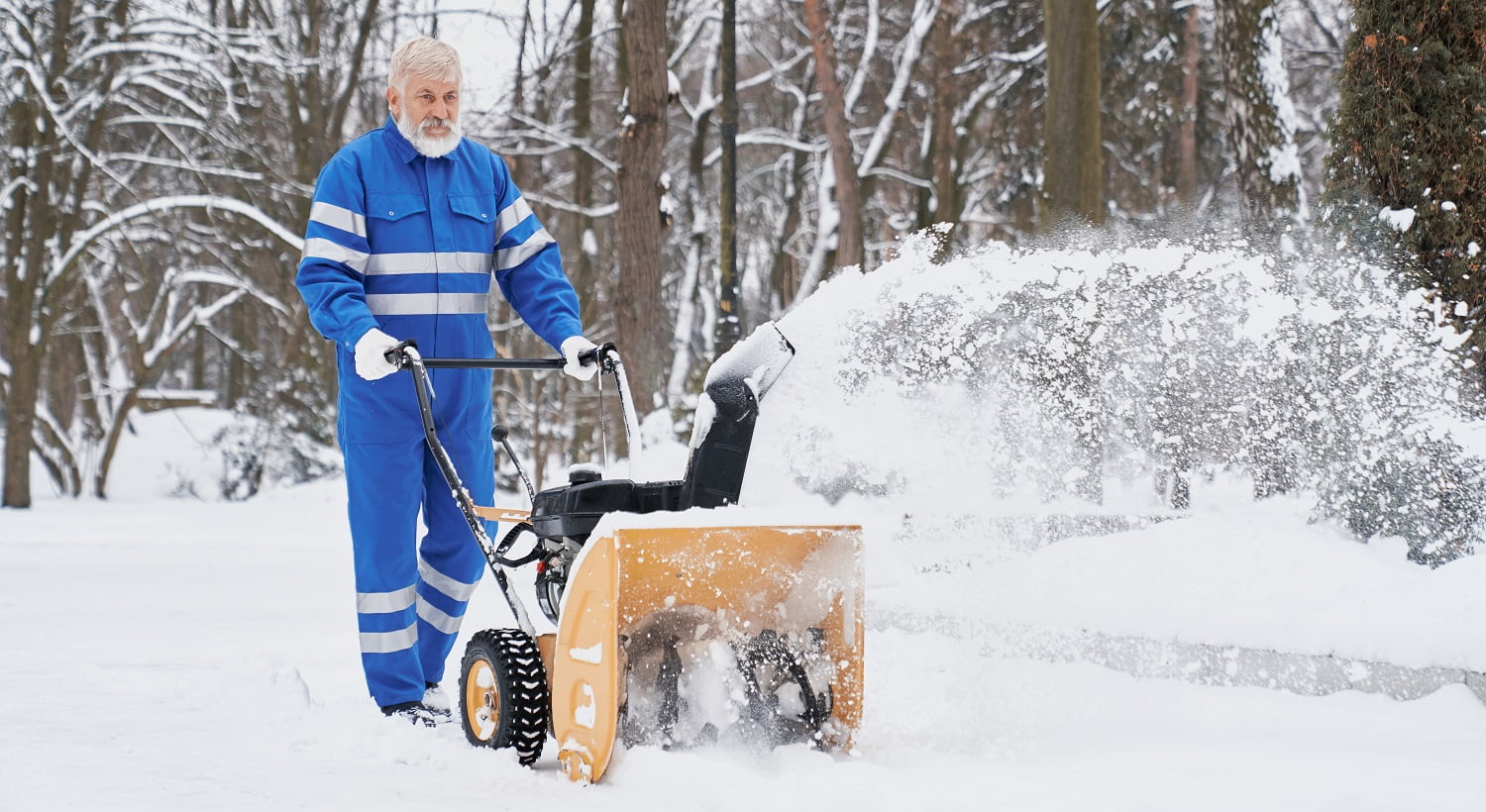 With winter knocking on our doors, we can't help but fret over snow-covered driveways! 
Sure, the sight of a snow-covered lawn on a bright day is one to behold. But how do we get over the thought of all that back-breaking effort to clear it? Perhaps by having a snow thrower at our disposal. 
So, when we heard about the Troy-Bilt 2100 208cc Single-Stage Snow Thrower, we were eager to try it. And when we got to know that it integrates some features of a two-stage model, we knew it wouldn't disappoint! 
While at it, we also decided to walk you through all the details to help you make the best call. Now without any further ado, let's begin! 
Troy-Bilt Squall 21″ Single-Stage Snow Thrower Tested
No products found.
The tagline of Troy-Bilt reads, "We're built for life." In that sense, the longevity of their snow throwers always plays an important role in their popularity. However, there are various other factors that make the Squall 2100 model worth considering. Read on to know all the deets. 
Power
For starters, let's talk about the power source. At the heart of the Troy-Bilt Squall 2100 lies a robust 208 cc 4-cycle engine. Its power generation is almost equal to that of a 5.5 or 6 hp engine, which is what you'll need when there's a lot of snow to clear. 
Another advantage of a 4-cycle engine is that though it needs both gas and oil, the separate chambers means there's no need to mix them. The four pistons draw fuel to the engine, resulting in optimum combustion but without any annoying fumes or smoke. 
Start
On a related note, the unit employs an electric push start button that works just fine to cut down on your efforts. Like any other gas-powered engine, this one too isn't free from priming requirements. However, once you do that, the next step is to simply push the button for seamless ignition. 
This feature is especially beneficial for users who don't have a lot of physical strength. In fact, the hassle of a pull start mechanism is what keeps some users from opting for a more powerful model in the first place. 
Maneuverability
To be honest, we weren't very confident about the unit's maneuverability, considering that it weighs almost 100 pounds. But we were in for a surprise when we saw how easy it was to move the snow thrower around. 
Despite not having a self-propelled system, its auger creates a propelling effect that helps in the smooth forward movement. Thus, you can go about your job quite efficiently in less time. Additionally, there's a couple of rear tires that aid easy movement. 
Sure, it won't be easy lifting this machine on patios, decks, or other raised areas. That said, its ability to move on varied surfaces compensates for the portability factor. 
Single-Stage Auger
Undoubtedly, one of the most important aspects of a snow thrower is its snow clearing ability, so here it goes. For starters, this unit is equipped with a 21-inch wide auger, capable of removing 13-inch high snow accumulation. Not only that, but it also collects all the snow without requiring a set of secondary paddles. 
In this regard, it's not unusual for snow throwers to utilize a set of paddles, whose spinning action simultaneously chops up and feeds the snow to the machine. But thanks to its robust 208cc engine, the Squall 2100 can accomplish both tasks using only one heavy-duty auger. 
Even for heavy snowfall, you should be able to get it all with a couple of rounds on a larger driveway. 
Remote Chute
Another praiseworthy feature is the 2-way 190-degree polymer remote chute, which can be rotated in any direction using a dedicated handle. As a result, you don't need to plan your clearance path ahead of time; walk through the snow with the machine and decide the direction of throw as you move along. 
But what really appealed to us is that unlike most of its competitors, the Squall 2100 utilizes a 190-degree chute to offer greater flexibility for choosing the throw direction. Long story short, the larger angle allows you to throw the snow behind and not just straight to the sides. 
Other than that, the chute can also be controlled to adjust the throwing height. In case of higher piles, it can dispose of snow at 30 feet or more. 
Drift Cutters
Talking about piles, homeowners often find heavy snow accumulation on the sides of the driveways, which needs to be moved out of the way. And this is where the snow thrower's adjustable drift cutter arms come to the rescue. Much like the auger, they are capable of cutting into the drifts while also picking up and pushing the snow away.
This feature will come in especially handy during the last months of winter when the snow begins to pack down on the sidewalks. Plus, the drift cutter helps maintain a nice level surface by keeping the snow from falling back to what has already been cleared.
Storage
No matter how compact a snow thrower looks, the real test of storage is figuring out a proper space where the handle fits without incurring damage. And the foldable gull-wing handle of this unit does just that. With a slight twist, the handle folds down,facilitating hassle-free storage. Furthermore, the ergonomic grip ensures optimum comfort for users of varied strength and height.
Warranty
With a 2-year manufacturer's warranty, Troy Bilt provides enough time for users to replace any defective parts or the unit as a whole. Beyond that, the brand also offers a fast, responsive customer service helpline that assists users with easy returns.
Customer Reviews
The Troy-Bilt Squall 2100 has earned a reputation for efficiency, especially in areas with heavy snowfall. Among the most liked features are its electric start, ease of maneuverability, and the combination of a powerful engine and robust single-stage auger.
However, some users have raised concerns about poor packaging and broken parts on delivery, which are replaceable under warranty.
What Could've Been Better?
It's practically impossible for any product to be absolutely perfect, and the same can be said for this snow thrower. Apart from the obvious challenges of portability mentioned earlier, there are some minor flaws that we must mention.
Firstly, the wheels could've been sturdier since it's meant to tackle heavy snow. Also, they tend to get stuck while moving on heavy and wet snow. That said, you can always replace the wheels for a few extra bucks.
If the snow accumulation is deeper than 13 inches, you might have to go over a couple of times to clear everything. This can feel like an added task, but we didn't mind sparing some more time for precise cleaning.
Pros
Comes fully assembled

High-efficiency engine

Smooth start and pickup in colder temperatures

190-degree remote chute

Adjustable drift cutters to break intense piles
Cons
Wheels could be sturdier

May require multiple passes for clearing snow deeper than 13 inches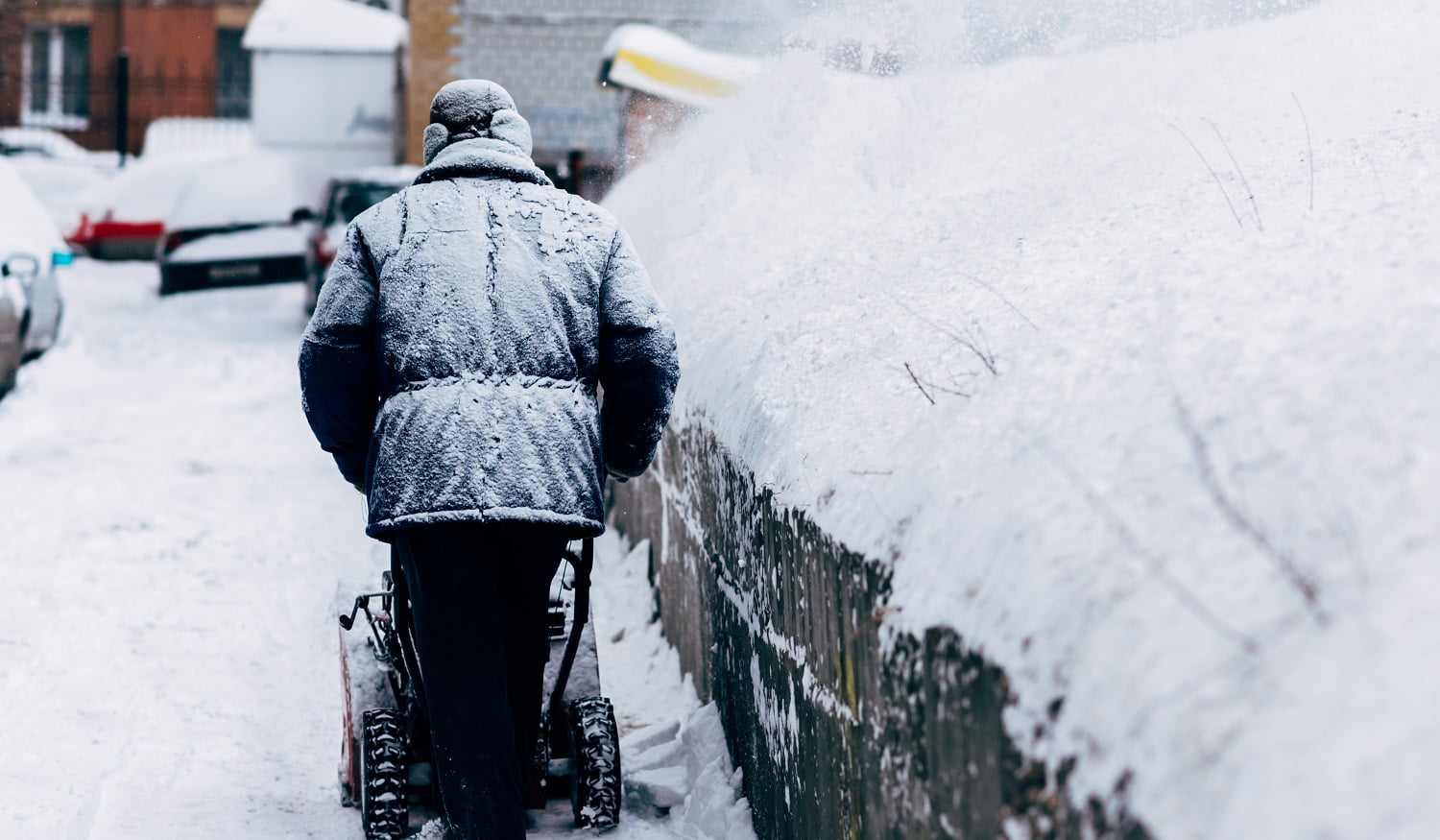 Troy Bilt Squall 2100 Gas Snow Thrower Buyers' Guide
Before we put down our final thoughts, here's a bonus buyers' guide that states the most important features to consider before buying a single-stage snow thrower.
Power Source
One of the first things to consider while buying a single-stage snow thrower is the power source. And there are three types to choose from. Gas-powered units, like the Troy-Bilt 2100, are generally more powerful than the others.
On top of that, most of them don't require you to hook the machine to a power source. However, they are more suitable for clearing large patios or driveways. Besides, they also need more maintenance, especially when you take one out after the warmer months.
Electric single-stage snow blowers, on the other hand, are more convenient to use. Sure, you'd need a power source and cord extension, but they are your best bet if you have a smaller lawn. For one, their lightweight design aids hassle-free maneuverability. Plus, they don't require oil or gas changes, meaning there are fewer chances of leakages and mess.
Battery-run single-stage snow throwers are slowly on the rise. Not only do they cost comparatively less, but they save you from the trouble of having an electric power source, gas, and oil nearby. Moreover, they have almost zero sound emission, making them suitable for use at any time of the day.
Chute Rotation
Irrespective of the power type, chute rotation is a must-have feature to save time and effort while cleaning snow. You can select a chute that can be rotated across 180 degrees or more for optimum custom disposal. But do keep in mind that you have to change its direction according to the wind. Furthermore, many snow throwers come with the option of adjusting the throw height.
Auger Width
The auger width you go for will depend on the area that is to be cleared. Naturally, a wider width is better for clearing larger driveways and patios. But the thing to note here is that you don't want a snow thrower that is too wide for the hard to reach areas.
So, if you're looking to clear compact spaces, we'd recommend going for a narrow auger width, even if you have to go for multiple rounds in the wider areas.
Ergonomic Handlebar
Whether you spend a few minutes or a few hours working with a snow thrower, the last thing you'd want is strained hands. And to avoid that, look for models that have some sort of a protective covering, be it a cushioned padding or PE waterproof guard. Beyond that, you can also opt for a foldable handle that will save storage space.
Tires
It's advisable to select a model that has sturdy and slip-resistant tires. Apart from that, we will recommend investing in a snow thrower whose tires can be changed if the user isn't satisfied.
Headlights
Headlights are a popular additional feature that potential users generally look for. Depending on the weather, you may have to bring out the snow thrower at night or  in low light conditions. So, instead of carrying a separate light, the integrated LED headlight will do the job.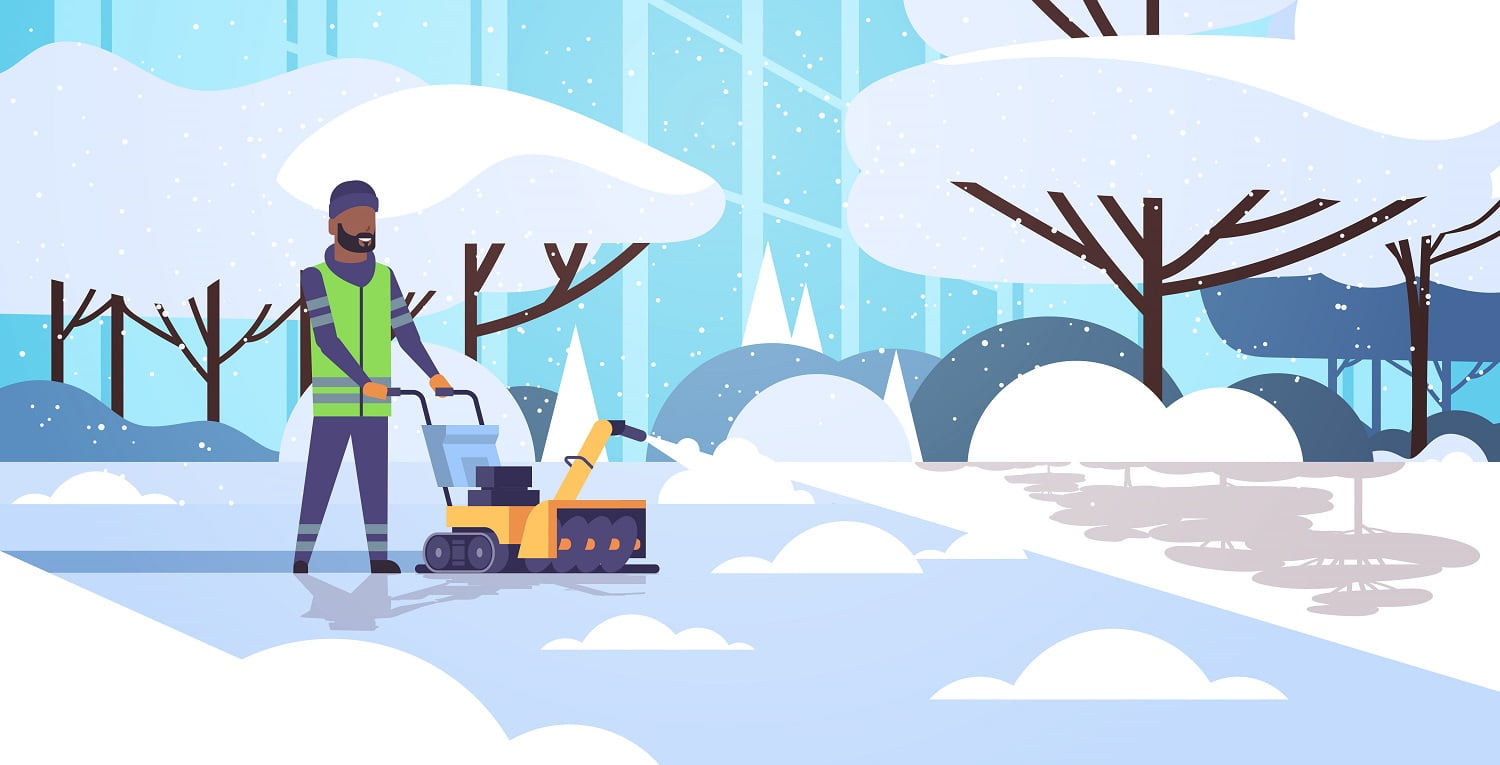 Verdict
Now, to answer the big question – is the Troy Bilt Squall 2100 Single-Stage Gas Snow Thrower worth it? 
In our opinion, it's definitely worth the money. The combination of nifty features on this unit makes it a very suitable choice for small-to-medium-sized lawns. Although you may have to go over more than once for the latter, the precision on offer will make up for the added effort. 
Besides, the adjustable chute cuts down on the task of planning a clearance path in advance. That said, its portability and sub-standard wheels aren't the most sought-after features, but those aren't dealbreakers. 
So, go ahead and bring home this highly efficient unit to make your winters a bit more bearable. And when you do, let us know about your experience in the comments down below. 
So long! 
Related Articles
51 Best Snow Sculpture Ideas to Consider this Season
What to Do When Your Snow Blower Won't Start
Ariens Vs Husqvarna Snow Blowers | Obvious Winner?
5 Best ATV Snowblower Attachments
13 Best Snow Joe Electric Snow Blowers
4 Best Tractor Snow Blower Combinations
How Much are Snow Blowers? [Costs & Maintenance]
13 Best Single Stage Snow Blower
10 Best Snow Blowers For Large Driveways
9 Best Snow Blower for Wet Snow