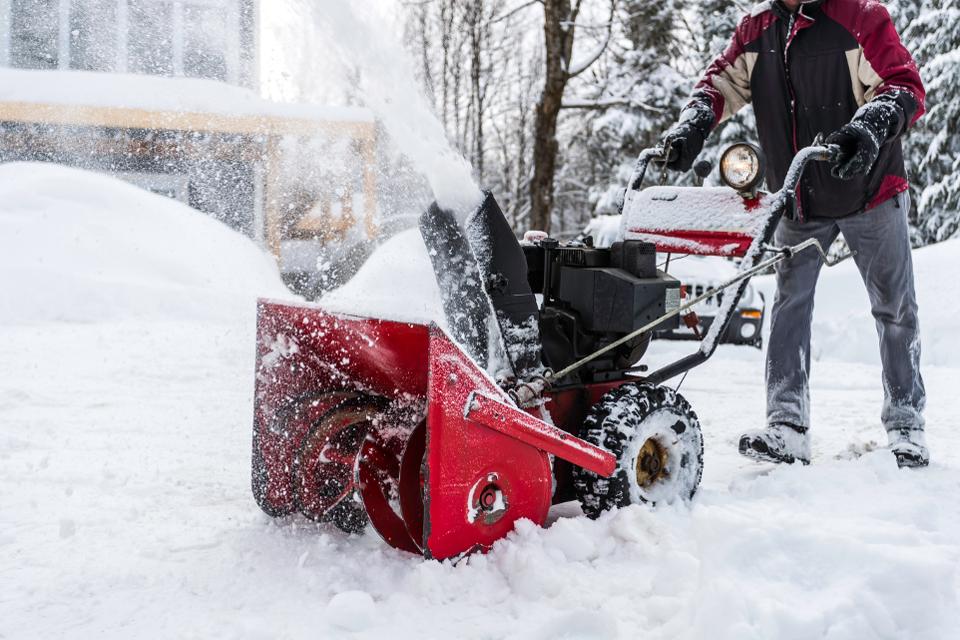 Winter and snow blowers are a match made in heaven!
Who doesn't love waking up to the stunning sight of a snow-clad lawn? But it is not long before the pain striking thought of removing all that snow takes over. And that's where snow blowers come into the picture to make our lives easier!
However, much to our dismay, the task of buying the right machine for the purpose turned out to be rather tiring. The search for the most potent and cost-effective single stage snow blower led us to a plethora of options, and quite naturally, left us confused and fatigued.
We decided to shortlist the best 13 products, based on performance, from the full range of options available. Sit back and relax as we share the list of our favorites with you, and why they made it to this list of the best-picks.
All said and done, let's dive straight into the details!
Top Single Stage Snow Blowers
IMAGE
PRODUCT
DETAILS

Our Top Pick

Our Top Pick

Briggs & Stratton 1222EE

4-cycle engine
Serrated blades for heavier snow
Dual candescent headlight

VIEW LATEST PRICE →

Briggs & Stratton 1022E

Powerful engine with a lightweight design
Clears out wet snow efficiently
Plastic auger mechanism

VIEW LATEST PRICE →

Toro 18 Inch 15 Amp Electric 1800 Power Curve

Powerful snow blowing
Zip deflector
Adjustable chute

VIEW LATEST PRICE →

Honda Power Equipment HS720AA

Snow Director chute control
Snow clearing capacity
Metal auger

VIEW LATEST PRICE →

Snow Joe iON18SB 40-Volt iONMAX Cordless Brushless Single Stage Snowblower

40-volt rechargeable battery
Auto-rotate chute
LED headlights

VIEW LATEST PRICE →

Snow Joe Ultra SJ625E

15 amp motor
Ploughing capacity
Adjustable discharge chute

VIEW LATEST PRICE →

Troy-Bilt Squall 208cc

Reversible skid shoes
Auger-propelled mechanism
Adjustable chute angle

VIEW LATEST PRICE →

Toro SnowMaster 724 ZXR

Steel auger with helical design
Power steering
High ploughing capacity

VIEW LATEST PRICE →

Greenworks 13-Amp 20-in Single-stage Corded Electric Snow Blower

13 amp motor
Adjustable 180-degree directional chute
Electric Start

VIEW LATEST PRICE →

Poulan Pro 961840001

Powerful engine
Less ploughing time
Convenient handling 

VIEW LATEST PRICE →

Yard Machines 31A-2M1E700

EZ manual chute
Portability
Clearing Range

VIEW LATEST PRICE →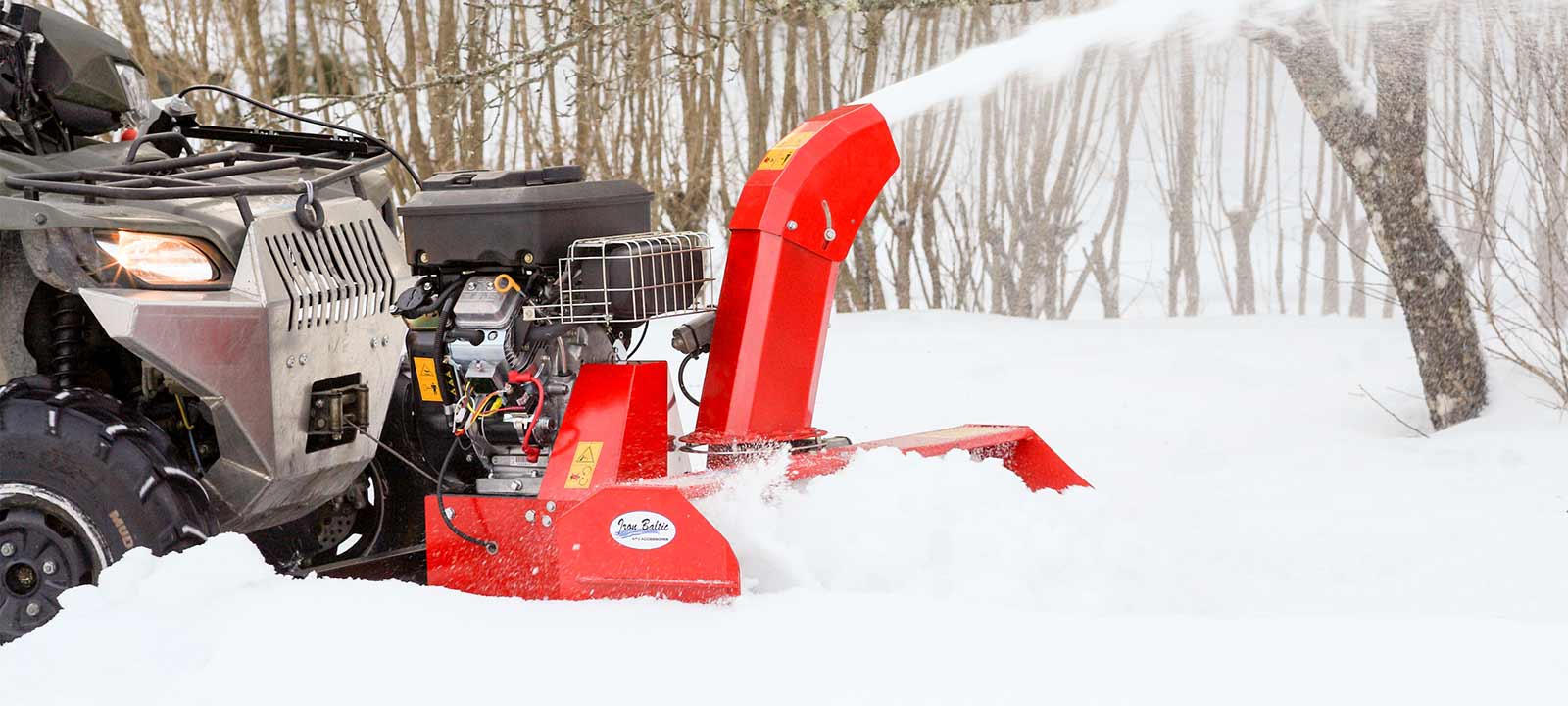 The first product on this list is the Briggs & Stratton 1222EE. With high customer ratings, this single-stage snow blower is perhaps the company's most powerful machine in the said category. If you are looking for the power of a two-stage model at a lower price, then the 1222EE is worth considering.
Why Did We Like It?
At the first glance, its 'SnowShredder Serrated Auger Technology' grabbed our attention immediately. In simpler terms, this snow-blower comes with a set of serrated steel blades, in addition to the rubber paddles which make contact with the surface.
These blades are highly useful in breaking up the larger piles of snow. Probably no other snow blower in this category has the capacity to work better for clearing heavy snow.
We tested out the machine for removing wet snow, and the 1222EE worked well to throw it at a distance of about 15 feet, if not more. Also, its throwing speed for lighter and heavier snow at a single go was impressive.
Though the1222EE lacks a power steering mechanism, its lightweight design ensures hassle-free navigation. And that's not all; a single button located below the handlebar facilitates a 200-degree turning for that seamless steering experience.
What Could've Been Better?
Firstly, it would have been better if the quick-adjust deflector could control the snow-throwing distance without requiring the machine to be stopped. Secondly, the handlebar experiences a considerable amount of vibration while the motor runs. Also, the utility of the 1222EE somewhat decreases while cleaning down the slope.
Pros
Presence of serrated blades to clear out large snow piles

Powerful headlight to overcome poor visibility

Electric chute rotation to facilitate steering

Perfect model between single-stage and dual-stage
Cons
Less effective while cleaning down a slope
The Briggs & Stratton 1022E finds an honourable mention in this coveted list of single-stage snow blowers. If you are on the hunt for something that is just enough to work for light to medium snowfall, then the highly rated 1022E should certainly be considered.
Why Did We Like It?
This moderately powerful snow blower works well for average snowfall. Despite having a nice and compact design, we were surprised to see some of the highlights, especially the 10-inch plastic auger that is equipped to clear off surfaces with near perfection.
We noticed the paddles came with rubber tips, which make it easier and affordable to change them once worn out, instead of changing the whole auger system. With a throwing speed of 25-30 feet, the 1022E also works very well for wet snow and is safe to use on wooden decks.
Although it is not a self-propelled snow blower, the auger-propelled mechanism guides the device in a swift and forward direction, without much trouble. Given its compact design, the machine has a hassle-free operation. For the affordable price, the 1022E comes with an electric start option, which makes working with the snow blower even more comfortable.
What Could've Been Better?
The absence of a remote chute control is a drawback, given the difficulty in controlling the angle and direction from behind the handlebar. The plastic auger, though efficient, is more susceptible to damage. We are also a bit concerned about its inability to run smoothly on uneven or bumpy surfaces.
Pros
Lightweight and easy for use

Works well for moderate snowfall and wetter snow

Ease of movement

Auger system for scraping off surfaces

Easily replaceable rubber paddles
Cons
Lack of remote chute control for angle and direction

Deviates to the sides on an uneven surface
The Toro Electric 1800 Power Curve is a popular electric snow blower in the single-stage category. Ideal for steps, sideways and smaller driveways, the product has earned a reputation for packing a punch in a fast and cost-effective manner.
Why Did We Like It?
The high customer ratings for this single-stage snow blower speak for its efficiency. Its powerful motor and auger ensure that denser piles of snow are cleared better, and thrown at a longer distance. Also, its 15 amps power is higher than most other electric snow blowers in this category.
Snow-blowers can become a bit of a hassle if the collected snow lacks a proper throwing direction. The Toro 1800 Power Curve solves this problem, as its adjustable chute lets the user turn it in a 160-degree range towards left or right.
Apart from choosing the direction, we were also able to select the desired height for throwing the stack-up. The machine's zip deflector, coupled with its powerful motor can throw the collected ice at a remarkable height of up to 30 feet!
What Could've Been Better?
The navigation was a bit of a task, as the small wheels require the snow blower to be dragged occasionally. Also, pressing the trigger and safety button simultaneously to activate the motor can become complicated, especially with gloves on.
Pros
Extremely efficient for powdery snow

Powerful

Lightweight

Easy to use
Cons
ficult to clear wet snow, ice
The next product on this list is the Honda Power Equipment HS720AA. This gas-powered single-stage snow blower is quite similar to the Toro 1800 Power Curve in design and utility. Powered by a 4 stroke engine, the Honda Power Equipment HS720AA is lightweight, convenient, and budget-friendly.
Why Did We Like It?
Straight off the bat, we were impressed with the low emission rate of the 4 cycle GC190 OHC engine that powers this little beast. Its churning ability to clear the snow comes with minimal effort required to start this single-stage snow blower, even at a lower temperature.
Much like Toro, the Honda Power Equipment HS720AA makes things easier with a snow director chute for determining the direction of discharge from left to right, across 204 degrees. In addition, the director remote chute can be moved up and down to select the perfect throwing distance of up to 33 feet.
We could see the precision with which the machine's auger system, supported by a very reliable  bearing system, works for the cause. The blades were literally able to pick up the smallest bit of snow from the concrete pavements.
What Could've Been Better?
The vertical grooves on the wheels cause them to get clogged with snow. Likewise, wet snow can cause a considerable obstruction in directing the remote chute, thereby hindering the throwing process.
Pros
Powerful

Easy to start

Efficient snow removal

Lightweight design
Cons
Wheels and chute tend to get snow-clogged
Snow Joe has certainly changed the game by launching the first cordless single-stage snow blower.  Without the trouble of cords and wire, this battery operated snow blower takes hassle-free operation to the next level. It is fast, reliable, and cost-effective.
Why Did We Like It?
Though Snow Joe has marketed the snow blower's cordless mechanism, it does not come at the cost of other aspects of its utility being compromised. The rechargeable battery system provides full power to the lightweight and easy to maneuver design, which also works well for wet snow.
Adding to its ability is a heavy-duty steel auger, equipped with twin rubber blades for precision cleaning. Also, a rubber scraper is attached to the base of the machine, ensuring swift and damage-less clearing of the surface underneath. The perfectionist in you will not be disappointed!
For working during the night or in low visibility conditions, the integrated headlight comes to the rescue for increasing visibility.
What Could've Been Better?
While working with lighter snow, we did observe that the throwing distance was not that great-it managed to dump the snow just near the snow blower. Plus the Snow Joe 40-volt iONMAX did struggle to clear up wet snow.
Pros
Lightweight design

Smooth operation

50-minutes run time

Decent ploughing capacity
Cons
Struggles to clear wet snow
The Snow Joe Ultra SJ625E is a convenient single-stage snow blower that works well for clearing heavy snow. With familiar features like that of the Snow Joe iONMAX, this powerful snow blower delivers the power of a gas machine, but operates on an electric set up.The Snow Joe Ultra is one of the most sought-after snow blowers for medium-sized driveways.
Sale
Why Did We Like It?
We loved the product's ability to work as a gas machine, but with a much simpler electric mechanism. The 15 amp motor powers the Snow Joe Ultra to clear more massive piles of snow at a lesser time frame. 
Its adjustable discharge chute rotates a full 180 degree, thereby providing total control over the snow-throw direction. Much like the Snow Joe iONMAX, this single-stage snow blower also uses a scraper situated at the base of the unit to clean surfaces. Further, the discharge chute can be used to adjust the height of the snow stream.
Though this snow blower lacks a self-propelled mechanism, the easy-to-glide wheels ensure hassle-free movement on varied terrains. The machine can be pushed according to the user's pace of walking, and it clears the snow in front without much of a fuss.
What Could've Been Better?
We wished for a better headlight set-up, as the existing one did not come across as very bright for dim to low light situations. Like many other snow-blowers on this list, the Snow Joe Ultra lacks efficiency for wet and slushy snow.
Pros
Steel auger with rubber blades

Low maintenance cost

Smooth movement

High clearing capacity
Yet another player for coping with moderate to light snowfall is the Troy-Bilt Squall 280 cc.The single-stage snow blower runs on a 4 cycle gas engine and is equipped with an electric start. Reliability, power and ease of use make the Troy-Bilt Squall 280 cc a respectable name in this category.
Why Did We Like It?
We were able to start the machine on the first pull despite having the electric start at our disposal. The power of a gas engine, clubbed with an easy-to-start pull makes it extremely user friendly. Though we tested it out on lighter snow, the design looked durable enough for handling heavier piles of snow.
The machine comes with a locked chute handle for controlling the angle of direction and can be easily accessed with a knob. We observed that the auger mechanism works upon pulling back a safety handle present on the unit. The clearing process becomes complete with a decent throwing speed.
Reversible skid shoes that allowed us to determine the height of the shave plate somewhat made up for the absence of a rotational chute.
What Could've Been Better?
After using for a while, the wheels of the unit tend to get clogged with chunks of snow- an eerily similar disadvantage like that of the Honda Power Equipment HS720AA. Perhaps the use of bigger wheels can solve this problem.
Pros
Lightweight design

Adjustable chute for angle control

Easy start

Auger-propelled mechanism
The final product on today's list is the Toro SnowMaster 724 ZXR snow blower. One of the more affordable models in this category, the 212cc OHV 4-cycle engine packs a punch, without all the noise. The 724 ZXR works quite well to remove larger quantities of snow with an impressive throwing distance.
Why Did We Like It?
Besides the tiny beast that is the 4-cycle engine, the 10-inch steel auger makes this snow blower a standout product. Owing to its unique spiral design, the auger drags the snow from the sideways and brings it forward at one go!
Like the 724 QXE, this one also comes with a personal pace system. But unlike the former, the 724 ZXR does not lack a power steering, which makes life easy. The 11-inch tires can be easily upgraded, or chains may be added as and when required.
All this combined with a remarkable throwing distance of about 35 feet have earned the 724 ZXR pretty good customer ratings. It's ploughing capacity for a single-stage snow blower is better when compared to the dual-stage Toro Power Max 824 OE which features a more powerful engine.
What Could've Been Better?
The manual chute control is a big no-no as it hinders the navigation. Its location is such that it becomes almost impossible for the user to control the chute from behind the handlebars. Further, the absence of an electric start and headlight hampers the overall reputation of the model.
Pros
High ploughing speed

Steel augers for efficient snow clearing

Powerful engine

Power steering for smooth operation

Affordable
Cons
Absence of electric start and headlight

Difficulty in accessing chute control
The Greenworks Single-Stage Corded snow blower is a quick, easy and affordable fix for your snow-drenched driveways. A simple and practical design, this single-stage snow blower puts just the right effort to clear your medium-sized sidewalks.
Why Did We Like It?
Having gone through a number of select options in the single-stage category, the simplicity of this snow blower was very likeable. The 13 amp motor is decently powered to run the Greenworks Single-Stage Corded snow blower quite efficiently.
Competent features like a 180-degree directional chute, along with an adjustable directional pedal make sure that the simple-looking design does not compensate for productivity. With a throwing 20 feet throwing distance, the Greenworks Single-Stage Corded snow blower allowed us to dump the pick-up in a favored direction.
Equipped with a couple of 7 inch wheels for smooth mobility, this single-stage snow blower does not miss out on a dual LED light set-up for low light situations.
What Could've Been Better?
Considering its simple yet powerful design, we don't really have a lot to complain about. Our only concern was the sturdiness of the handlebar that controls the directional chute. But that is far from a deal-breaker, given the plethora of nifty features it has to offer.
Pros
Easy to use

Affordable

Electric start

LED lights
The Poulan Pro 96184001 is known to have a better clearing capacity for heavier snow, as compared to some other single-stage snow blowers. Working on a sturdy 136cc LCT engine, this product from the line of Poulan Pro is one of the more suitable single-stage snow blower for smaller driveways.
No products found.
Why Did We Like It?
After working with a lot of single-stage snow blowers for medium sized spaces, the capability of Poulan Pro 961840001 to work for smaller spaces appealed to our liking. Since it does not require mixing gas and oil, the task becomes easier, especially with a robust 136cc LCT engine.
Even in the absence of an electric start, it did not take us long to start the machine with a quick pull time. For clearing snow, the durable auger works just fine to go about the task. In addition to the auger, an adjustable directional chute lets you decide the snow throwing direction.
For ease of use, the Poulan Pro is sufficiently equipped with convenient handlebars to clear a wider pathway without requiring much effort and time.
What Could've Been Better?
Given the price, the non-availability of a headlight set-up is indeed disappointing. There also lies a scope of improvement for making this single-stage snow blower more maneuverable. Having said that, these are not really deal-breakers, in our opinion.
Pros
Rugged engine

Good for smaller driveways

Adjustable chute for direction

Durable auger
Cons
Heavyweight and difficult to move around
A simple yet impactful single-stage snow blower is the Yard Machines 31A-2M1E700. Powered by a 123cc OHV engine, this 21-inch machine is space-efficient, quick and just about perfect to clean up the driveways after an average snowfall.
No products found.
Why Did We Like It?
The utility of the machine, given its small size and compact design, left us quite amused. Its decently powerful 123cc OHV 4 stroke engine relieved us from the pressure of calculating the right amount of oil and gas to be combined.
The size and portability of the snow blower makes it an excellent fit for clearing a range of spaces, be it the patio, sidewalks, driveways and decks. Also, the unit comes with a folding handle to make it an ideal travel-friendly snow blower.
We cannot really crib about the absence of an automatic chute control in the presence of the snow blower's EZ manual chute.The large and easy-to-grip handle helps maneuver the chute in a smooth manner, without causing much trouble for the hands. In addition, the manual pitch adjustment mechanism does a great job of setting the height of the stream.
What Could've Been Better?
The pull-cord start can be a little challenging to fathom initially, and you cannot really help but miss an electric start option. In comparison to the other machines in the category, the Yard Machines 31A-2M1E700 does lack precision of clearance.
Pros
Travel friendly

Rubber-tipped auger

Traction oriented tires

Auger-propelled movement
Another standout product in the single-stage snow blower category is the Toro Power Clear 721 E. The 21-inch gas snow blower comes across as a perfect combination of speed, power and affordability. A customer favorite, the 721 E is highly efficient for light to medium snowfall. 
Why Did We Like It?
To begin with, the 212cc 4-cycle OHV engine that runs the 712 E compact snow-blower is really powerful. This makes the model one of the most cost-effective snow blowers in the single-stage category. We opted for the electric start version of this model for a better operating experience.
Undoubtedly, the highlight of this single-stage snow blower is its effective clearing capacity-thanks to the sturdy 8.5-inch auger made of reinforced plastic. In addition, its 'power curve technology', which is the combination of a curved rotor and inverted funnel works exceptionally well to clear icy pavements.
Much like the Briggs & Stratton 1022E, the Toro 712 E also relies on its auger-propelled mechanism for movement. Once in action, the rubber-tip of the auger makes contact with the surface to drive the machine forward. Given the price, its navigation mechanism does a really good job.
What Could've Been Better?
Perhaps, the biggest flaw in its design is the absence of a remote chute control. Accessing the controls of the discharge chute becomes really difficult for the user, who has to awkwardly move either in front of or to the back of the snow blower for directing movement.
Pros
Powerful engine

Cleaning capacity

Affordability

Easy navigation
Cons
Absence of remote chute control
The Toro SnowMaster 724 QXE (36002) is one of the most popular options in this category. The 24-inches single stage snow blower has a clearing depth of about 16-inches and is ideal for medium driveways. Speed, power, compactness and ease of use make this model a genuinely value-for-money product.
Why Did We Like It?
The high user ratings are a testimony to its power and user-friendly design. Its hybrid mechanism renders the feel of a two-stage model for the cost of a single-stage model.
We tried it on a medium driveway, and the SnowMaster did not disappoint. The absence of a power steerer did not get in the way of a smooth steering experience – thanks to its lightweight design.
Operating the snow blower was an almost hassle-free experience due to the presence of the joystick control and personal pace system. These features enabled us to simultaneously take control of the angle and direction, while the snow blower matched its speed with the pace of our walking, respectively.
Perhaps the biggest highlight for us was the SnowMaster's massive ploughing capacity, given its single-stage design. Despite having a plastic scraper, the 724 QXE snow blower did a good job of clearing the snow to reach the surface.
What Could've Been Better?
On steeper slopes, the personal pace system can be a nuisance. The snow blower tends to work slower than desired while climbing up the slope, and likewise while coming down. Also, the absence of a headlight is a bit of a bummer, when compared to other models in the same price category.
Pros
Ease of control

Power of two-stage model at a lesser price

Substantial ploughing capacity

Decent throwing speed

Electric start
Cons
Difficult to control speed on steep driveways

Absence of headlight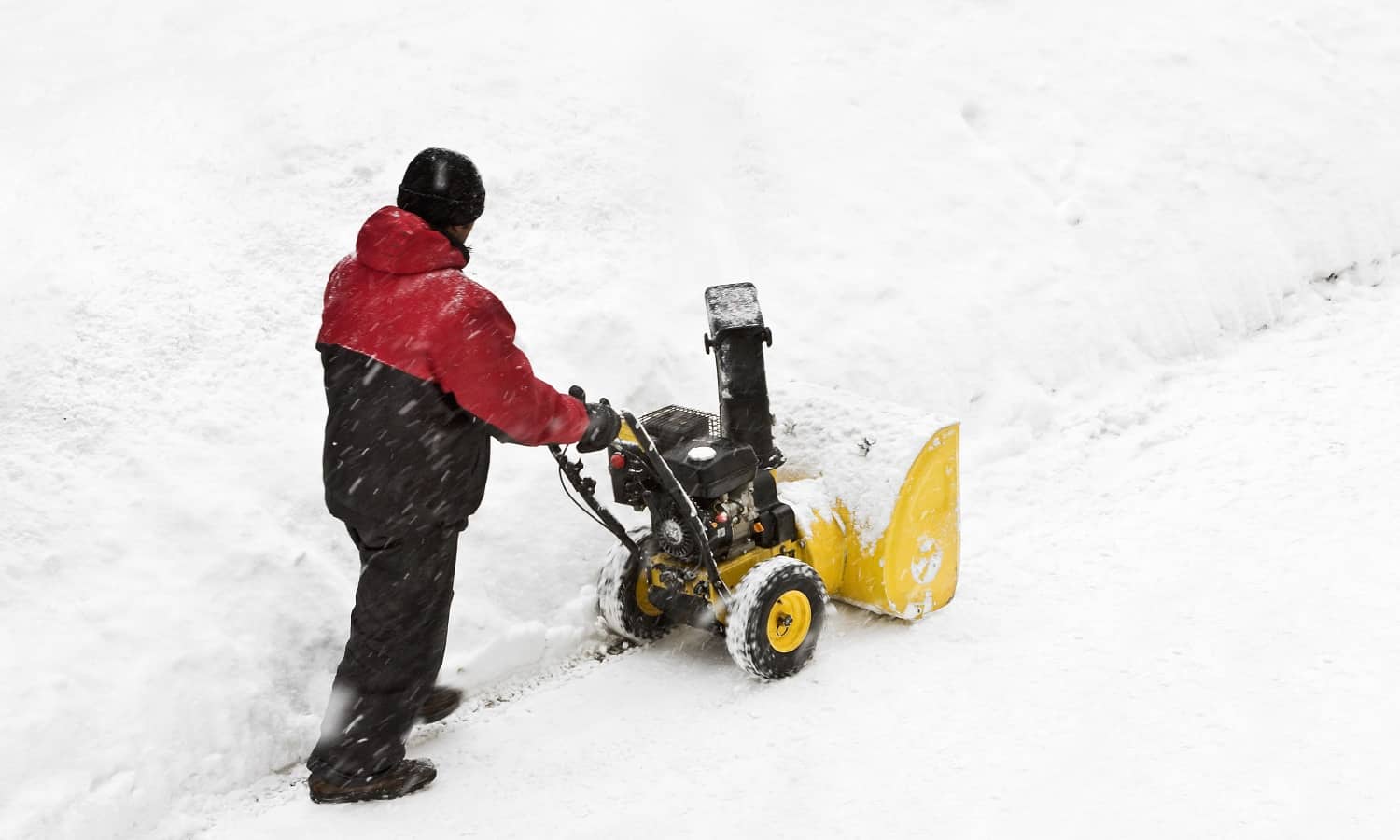 Single Stage Snow Blower Buyers' Guide
With the vast number of options available online and in-store, buying a snow blower does not come across as a real tough job initially. But the wide range of options is the very reason why you get perplexed and tired, every time the thought of buying one crosses your mind.
We understand the utility of a list of factors that not only helps in shortlisting the ideal products but also enables you to finalize the perfect product for your needs!
After much research and testing, we have come up with the following points worth considering for a single-stage snow blower.
Power Supply
Perhaps the most critical factor to consider is the power source of the snow blower. The more environment-concerned users today prefer machines that have a very low carbon emission. If you are looking for a snow-blower that is a tad bit eco-friendly, we recommend battery-powered options.
Gas snow blowers, on the other hand, have earned a name for being powerful. In fact, such machines may well compensate for the lack of standout features that help with the clearing process. We recommend a single-stage gas snow-blower if you are okay with minimal features.
Slowly but steadily, motor-operated snow blowers are proving to be a suitable replacement for their gas counter-parts. If you are skeptical of the battery and tired of the gas snow blowers, you can definitely try out the motor powered ones.
Clearing Ability
A snow-blower's efficiency ultimately depends on its ability to clear out the snow from driveways and pavements. In this regard, single-stage snow blowers are equipped with various features that enhance its clearance mechanism.
Today, a lot of single-stage snow blowers in the market allow users to control the throwing distance and height at the same time. We recommend an automatic chute control snow blower if you want to decide on these parameters.
The auger system is yet another crucial factor that determines the machine's precision in clearing pathways. Many such machines that use augers made of plastic are no less productive than those who are equipped with heavy duty steel blades.
However, the metal blades are much more durable to adverse conditions and heavy snowfall. We do recommend such snow blowers which have rubber-tipped augers, so that the scraped surface suffers less damage.
While considering steel augers, we suggest selecting a model that allows easy replacement of the blades, which in turn will reduce the maintenance costs.
Mobility
No matter how cheap or how expensive your snow blower is, you would want a machine that is easy to move around. Most of the auger-propelled snow-blowers have made a name for being movement-friendly. However, if you have enough confidence in your motor skills, you can opt for a self-propelled model, which generally comes at a lower price.
If you do decide to buy an auger-propelled snow-blower, then we advise you to spend your precious bucks on a machine that has easy-to-grip handlebars to operate the chute.
For ease of maneuvering, we also recommend a model with larger wheels. Continued usage may well clog them, thereby affecting mobility.
Electric Start
Today's fast-paced life calls for mechanisms that help us complete the said task with minimum effort and time. The electric start option is a hassle-free way to reduce the time taken to clear those snowy pathways.
However, if you like the traditional way of doing things, you can also opt for a pull-cord single-stage snow blower. We recommend a model that comes with both the options; just in case you want to try out something different.
Lights
While shortlisting our best-picks, we noticed that a lot of them came with a lighting system, even at lower prices. You may be required to clear your driveway during any time of the day, be it at dusk or dawn. Unless you feel comfortable to carry separate lights, we recommend a product that comes with an inbuilt LED lighting system.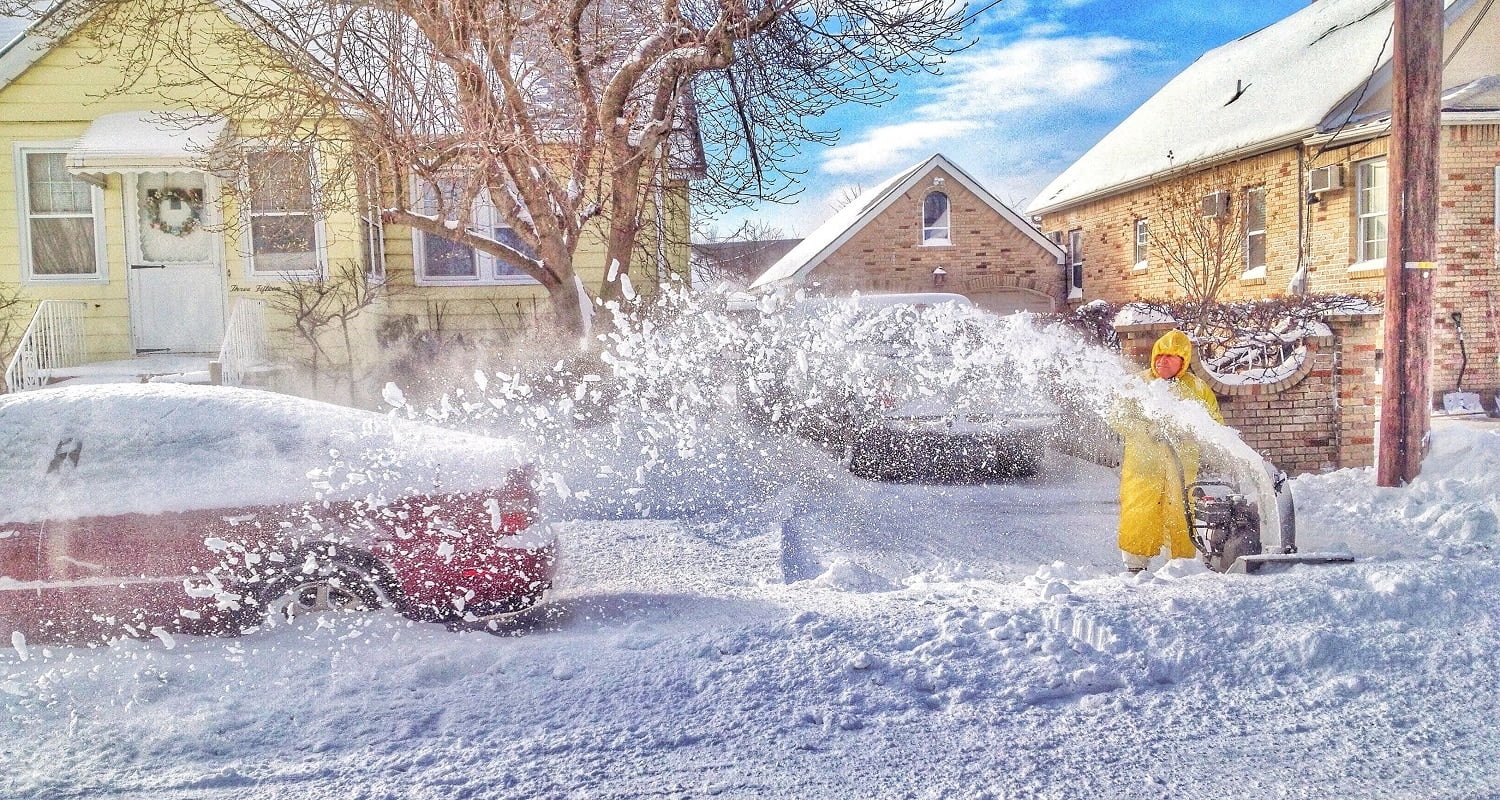 Verdict
The charms of winter come with its own set of hazards. Thankfully, snow blowers share the workload to make our driveways cleaner.
All of our 13 picks have passed the various hurdles before making it to this exhaustive list. But before we call it a day, here's a quick recapitulation of our findings. The Briggs & Stratton 1222EE competes with a two-stage model, but at a lower price.
While the Snow Joe 40-volt iONMAX is cordless, battery operated and emission-free, the 15 amp motor of the Snow Joe Ultra makes it a dominant name in the single-stage category.
The adjustable chute of the Toro Power Curve is a hassle-free way to collect and deflect snow; the Poulan Pro 96184001 is one of the better single-stage snow blowers for smaller spaces.
Greenworks Single-Stage Corded snow blower, with its modest design is a simple, fast and effective solution for those snow-laden driveways.
P.S we would love to hear your verdict in the comments section below.
Signing off till we meet again!
Related Articles
10 Best Snow Blowers For Large Driveways
11 Best Snow Shovels Right Now
11 Best Snow Shovels Right Now
51 Best Snow Sculpture Ideas to Consider this Season
What to Do When Your Snow Blower Won't Start
Ariens Vs Husqvarna Snow Blowers | Obvious Winner?
Troy-Bilt Squall 2100 208cc 21″ Single-Stage Gas Snow Thrower [Reviewed]
5 Best ATV Snowblower Attachments  
13 Best Snow Joe Electric Snow Blowers  
EGO Power + Snow Blower SNT2100 Reviewed Today
4 Best Remington Snow Blower Reviewed | Buyer's Guide
4 Best Tractor Snow Blower Combinations  
How Much are Snow Blowers? [Costs & Maintenance]
4 Best Tractor Snow Blower Combinations
3 Best Briggs and Stratton Snow Blowers
11 Best Snow Blower for Gravel Driveways
5 Best Commercial Grade Snow Blowers